Quebec City is one of North America's oldest and most visually impressive urban settlements, a city of cobbled streets, soaring spires and the picturesque Old Town, watched over by the grand and iconic Château Frontenac.
It also happens to be one of the snowiest places on the planet, with an average snowfall of around 124 inches. And while it's a great city to visit at any time of the year, Quebec really comes to life in the winter. So, to make the most of what may well be your first visit there, consider these five essential winter experiences.
Check in at North America's only ice hotel
For a short window between January and March each year, Quebec City is home to one of the world's most exclusive–and unusual–hotels. Since 2001, the magnificent snow-and-ice Hôtel de Glace opens its doors and offers luxurious shelter from the elements. Built 4km north of Quebec City, this magnificent ice edifice is home to 44 themed rooms and suites, hot tubs, sauna and ice bar. Part architectural masterpiece, part frozen work of art, for that small amount of time each year, there's no hotter address in the city or on the planet.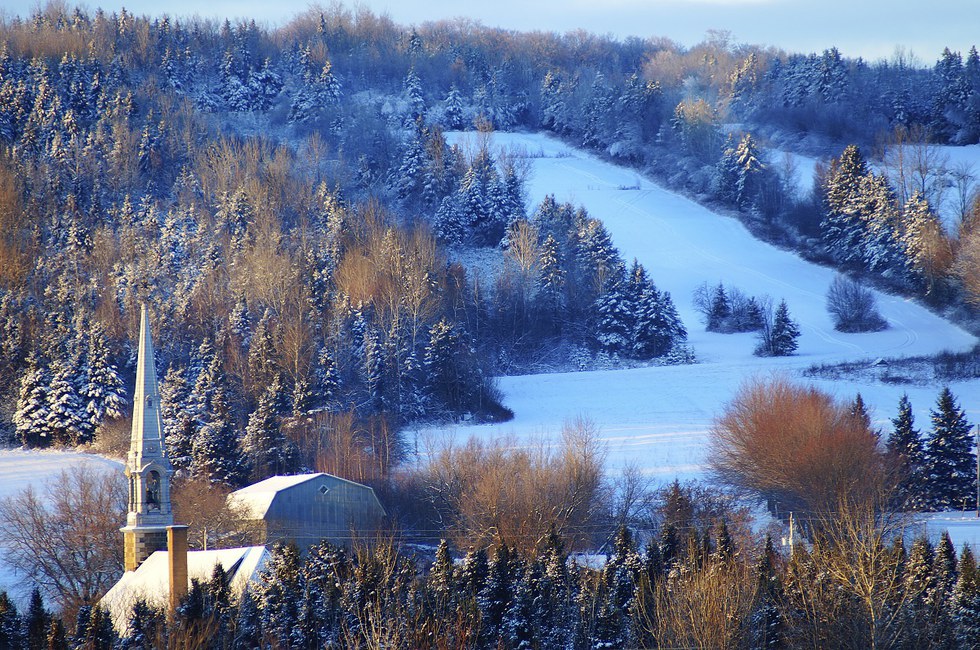 Hit the slopes

Quebec City is a powder hound's paradise, with four world-class ski resorts sat just a snowball's throw from the city center. Mont-Sainte-Anne, Le Massif de Charlevoix, Stoneham Mountain Resort and Le Relais offer ski, snowboard and XC slopes for all ages and experiences. XC? That's cross-country in powder parlance. In all there are 197 runs, ranging from the Easy to the Extremely Difficult/Borderline Insane, with 66 of them lit for evening adventure. A Multi-Resorts Ticket and regular shuttle busses from the city center make sampling multiple slopes easy and essential.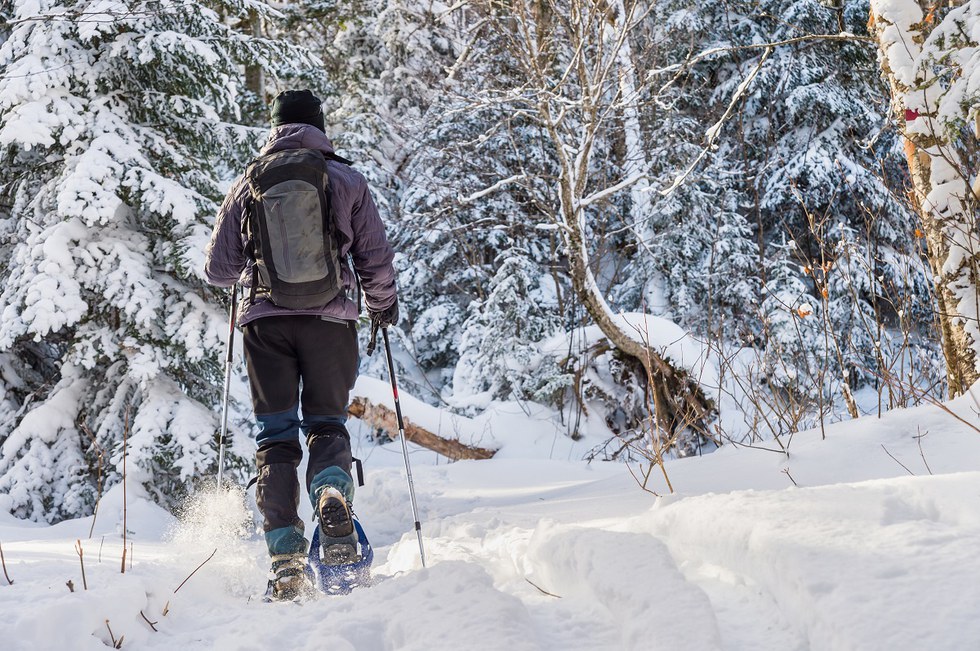 Embrace the Big Freeze
In order to embrace the wintery conditions still further, strap on a pair of traditional rawhide snowshoes–think tennis racquets for your feet–and head out on foot. Hundreds of kilometers of marked trails make snowshoeing an unmissable Quebec experience.
Then again, you may want to consider one of Quebec City's more unusual leisure pursuits. Ice canoeing, ice canyoning, ice fishing and ice climbing are just four options elevated by having the word 'ice' prefixed. Anyone almost anywhere can canoe or canyon, fish or climb, but Quebec City takes the experience to a higher level by adding ice into the equation. Indeed, the ice climbing option involves scaling the almost 300ft-high Montmorency Falls waterfall, clambering a vertical ice face from top to bottom. In the world of water-cooler one-upmanship, it won't be beaten.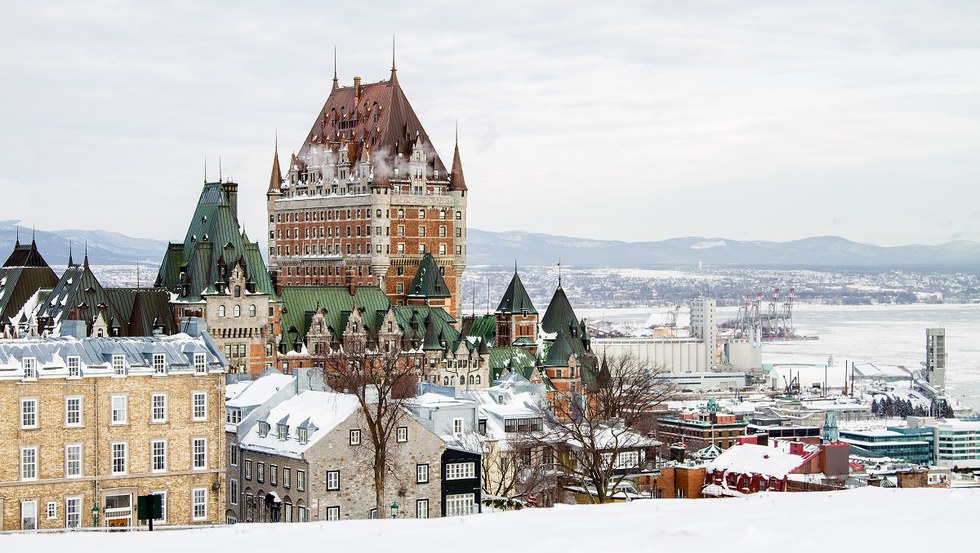 Join the Winter Carnaval

As far back as 1894, Quebec City has hosted a festival to celebrate the onset of winter and help the Quebecois prepare for the snow and would 'warm their hearts during the cold season'. The festival came and went until 1955, when a group of city businessmen realized a regular event could boost the economic development of Quebec. And so an annual traditional–Quebec Winter Carnaval–was born.
Held between the end of January and the middle of February and presided over by Bonhomme 'the giant snowman' Carnaval, a mix of parades, palaces and parties attract huge crowds to the city, making it one of the world's most popular winter festivals. We'd warn you to miss it at your peril–but if you're in Quebec during Carnaval season, missing it is nigh on impossible.
Experience a Nordic spa
It's said that you haven't truly lived until you've experienced a Nordic spa. In which case, head to Quebec City's Laurentians region and you will truly come alive.
For the uninitiated, a Nordic spa treatment involves working up a sweat in a sauna or eucalyptus steam bath, then plunging into an ice-cold pool, waterfall or freezing river, then repeating the process. This contrast between hot and sweaty and oh-so-very-cold stimulates circulation to reduce inflammation, boost your immune system and generally make you feel both relaxed but alive like never before.
Thanks to its stunning landscape and the snowy conditions, Quebec has become a haven for Nordic spas. The Polar Bear's Club and Scandinave Spa are just two of many excellent examples.
Essential information
Quebec's winter runs December through March, with December through February being the coldest and best time to visit for winter events and snow. Average high temperatures in December, January and February hover around the 20 degrees Fahrenheit mark. Pack accordingly and, to avoid disappointment, book what needs booking well in advance.
If you go
United Airlines offers flights from many cities to Quebec. Visit united.com or use the United app to plan your trip to this top winter destination.