The 'Queen's' last hurrah
Plaid polyester, platform go-go boots, sideburns and big hair all made a comeback on Tuesday as customers and employees said goodbye to the "Queen of the Skies" with a raucous celebration at San Francisco International Airport's Gate 86 before taking off for Honolulu on United's final Boeing 747 flight.
Many of the passengers came decked out in their best '70s garb and a complement of flight attendants from around the U.S. chosen by base leaders for recognition were there to sport the original uniforms worn on the first 747 "Friend Ship" routes; the flight was operated with a regular, Honolulu-based crew.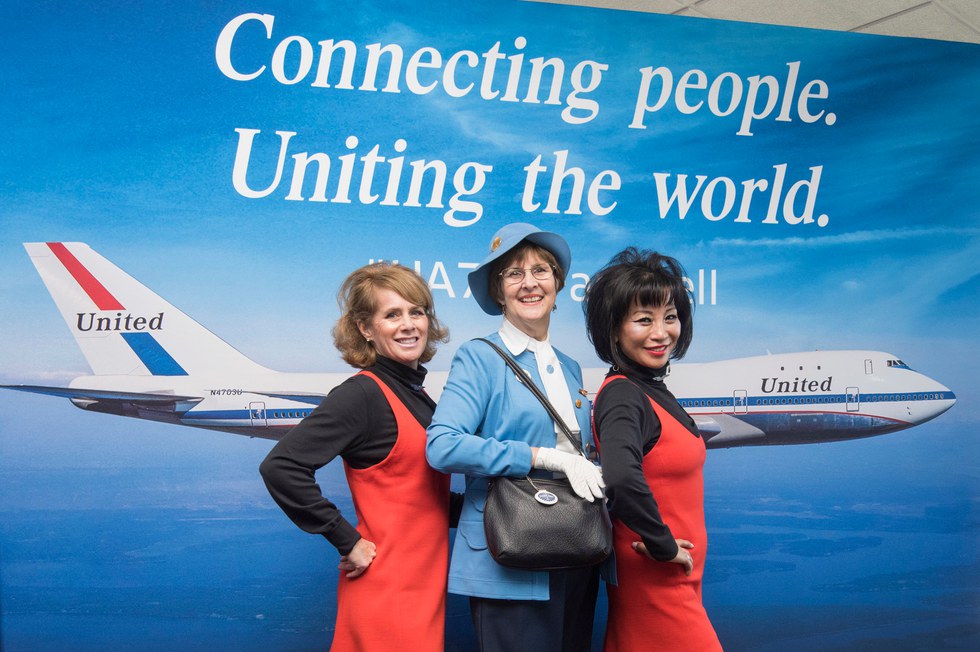 The gate area took on the feel of a family reunion, with generations of loyal United flyers swapping memories about their cherished 747. Managed Care Program Manager, Terry Werber's father was a United mechanic at CLE when she was growing up, and she took her first 747 flight on a family trip to Honolulu in 1971. On Tuesday, Terry wore the same floral print dress that her mother had worn on that flight 46 years earlier.
Terry and her husband Fred love the aircraft so much that when their son Zachary was born at 7:47 p.m., they gave him the middle name "Boeing."
"I know, it's crazy," Terry said, laughing. "Airplane people are crazy – just look around us!"
Retired flight attendant Peggy Daughtry, who flew on the 747 out of Honolulu during parts of her 35-year career, was there courtesy of her son Donovan, a 1K Premier customer who purchased a seat for her as a surprise.
"I started to cry," she said, describing how she felt when Donovan told her the news. "He knew how much this means to me. This is where [we flight attendants] grew up. We were the 'girls next door' and this plane was our home. And when you were on board, we welcomed you and said, 'Now let us make it special for you.'"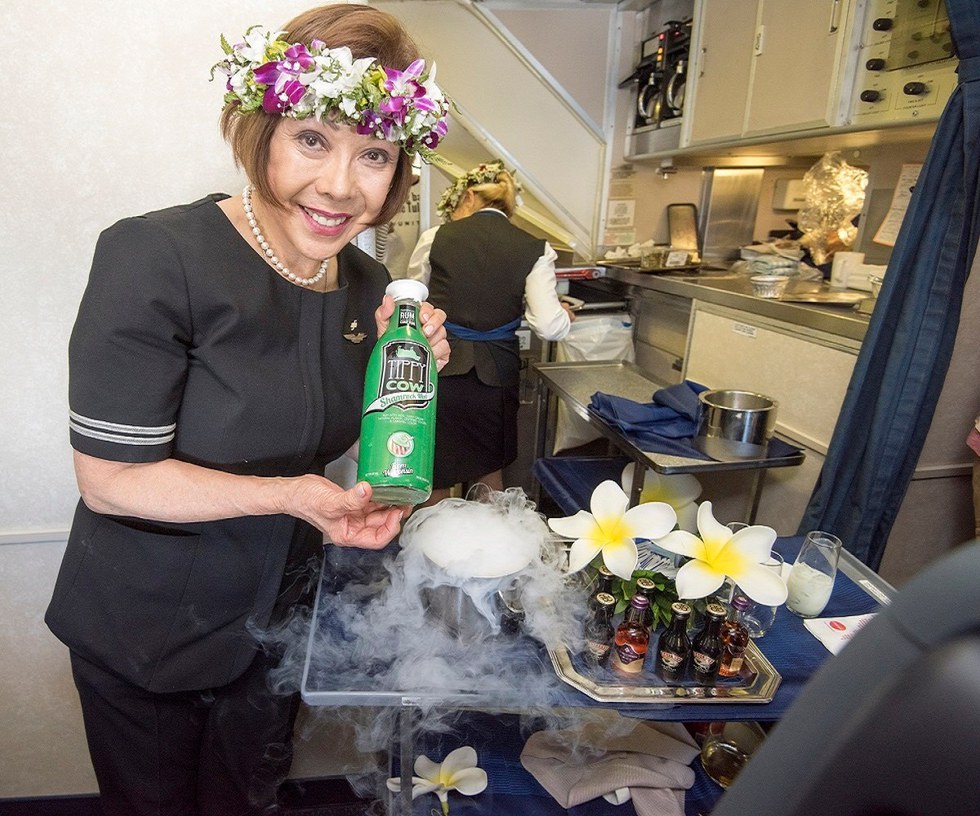 Peggy's favorite memories are of the lengths they went to in order to make the trips to and from Honolulu fun, such as decorating serving carts to look like homecoming floats, playing trivia games and taking time to get to know the passengers.
"My rule was, if you didn't know five people's stories by the time we landed, then you weren't doing your job," she said.
Customer Thomas Lee, who was on the first-ever commercial 747 flight – a Pan Am trip from New York to London – was there, too, saying the chance to fly it one last time was too good to pass up. So was Neyssan Rassesh, a customer with nearly 5 million miles flown on United. He began flying on the 747 years ago when his family lived in Senegal. "That was the only aircraft that flew to the U.S.," he said. "We'd fly from Senegal to New York six times a year."
With tattoos of his passport immigration stamps inked on his forearm, it was hard not to notice customer Nick Calle taking photos. "It's one of my favorite planes," he said, talking of his love for all things aviation-related.