Up-and-coming chefs cook to impress
High school students from across Chicago got the chance to put their culinary skills to the test on a big stage last week at the Rising Chef Challenge – Chicago, created and sponsored by United, with support from The Trotter Project and the Careers Through Culinary Arts Program (C-CAP). We also hosted the Rising Chef Challenge – Los Angeles in June.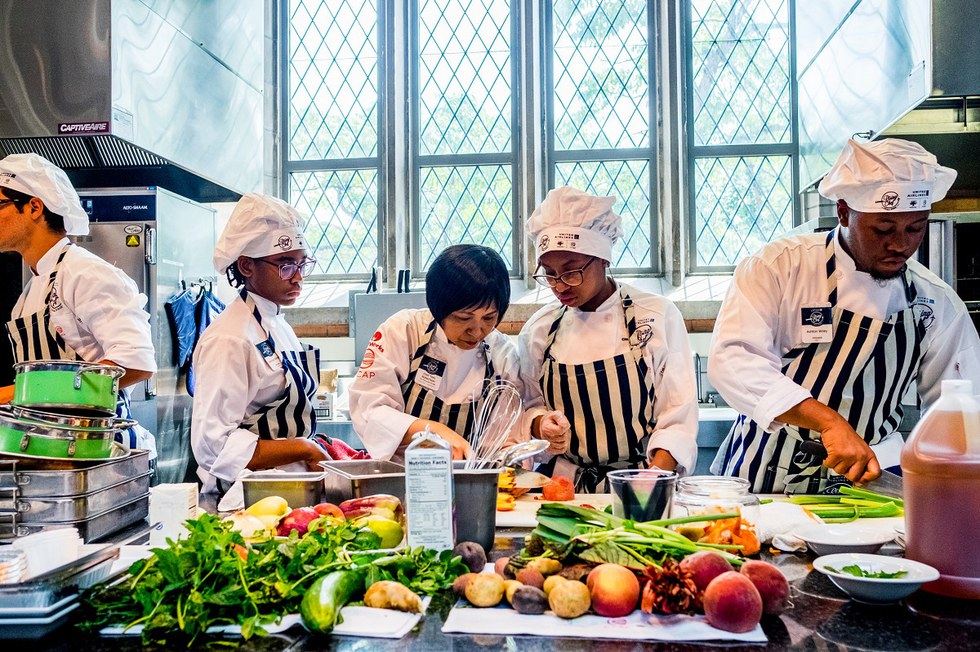 Competing teams of young gourmets were tasked with creating imaginative menu items with local celebrity chefs serving as their mentors. Bill Kim of UrbanBelly and BellyQ, who contributed to our United Polaris menu, worked with the winners, Team Tomato, to develop two entrees and a dessert each based around the assigned primary ingredient, tomatoes.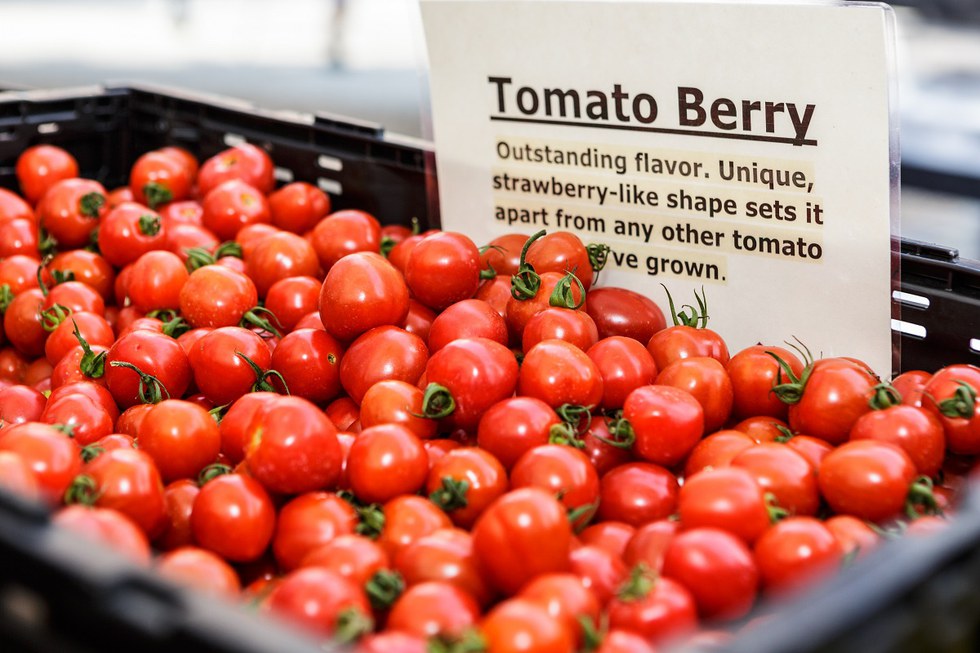 Each team's dishes were judged by United's Chef Gerry McLoughlin, United Sponsorships Director Rahsaan Johnson, The Trotter Project Executive Director Derrek Hull, Senior Program Coordinator at Chicago Public Schools David Blackman and United Employee Service Center Operations Representative Marshawn Pitchford, who is also a graduate of C-CAP.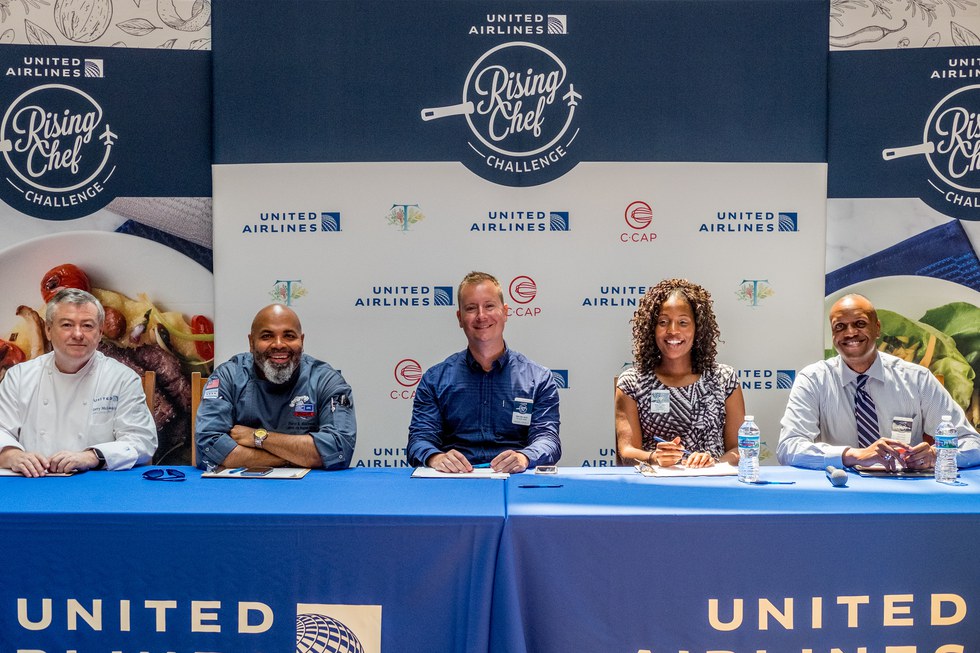 Team Tomato was composed of 10th grader Swahdreeznya Rosier, 12th grader Jada Harris and 11th grader Nia Alexander. For winning the challenge, we awarded each of them with a Shun knife set, and one MVP from each team was selected to intern alongside local Trotter Project chefs, a list that includes Chef Kristopher Delee of The Duck Inn, Chef Aaron Lirette of Green River, Chef Toni Robertson of The Peninsula Chicago, and Chef Sari Worsham of mfk. restaurant.
"Watching the judges try our food and really enjoy it filled us with pride," Ms. Rosier said. "Overall, this was a very fast-paced learning experience that will only motivate my team and me to continue doing our best in the kitchen."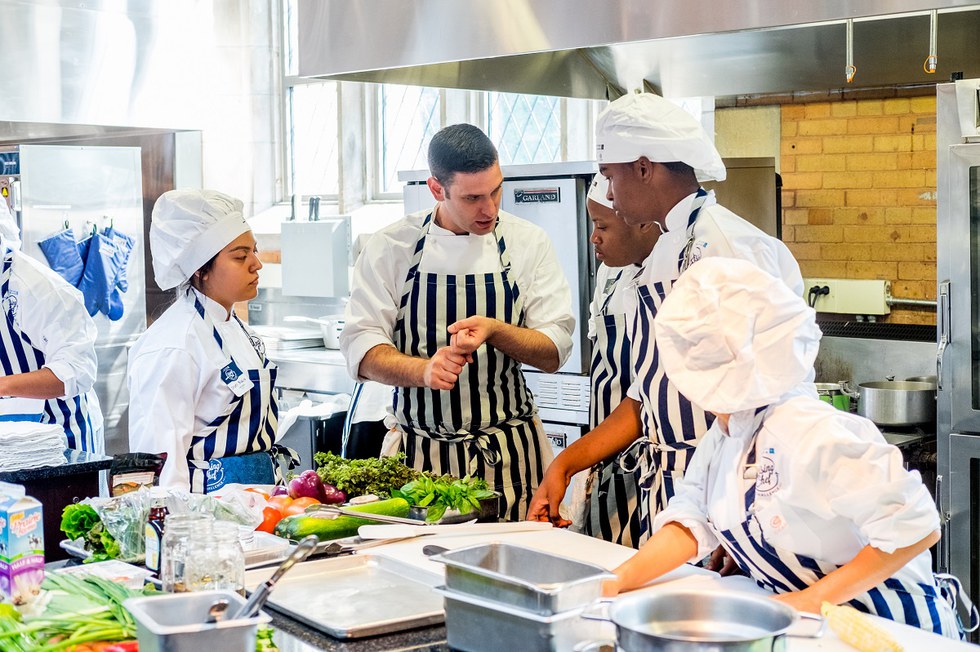 United Sponsorship Manager Janelle Edwards, who managed both Rising Chef Challenge events, was thrilled to play a part in encouraging emerging chefs, some of whom might find their way to United in the years to come. "Watching the students was an amazing experience," she said. "We worked with underrepresented minorities and provided them a once-in-a-lifetime culinary opportunity. By participating in this program, the students learned life skills like procuring fresh produce and the importance of teamwork, and I believe we made a lasting impact."