Each week we will profile one of our employee's adventures across the globe, featuring a new location for every employee's story. Follow along every week to learn more about their travel experiences.
By SFO-based Flight Attendant Joyie Lam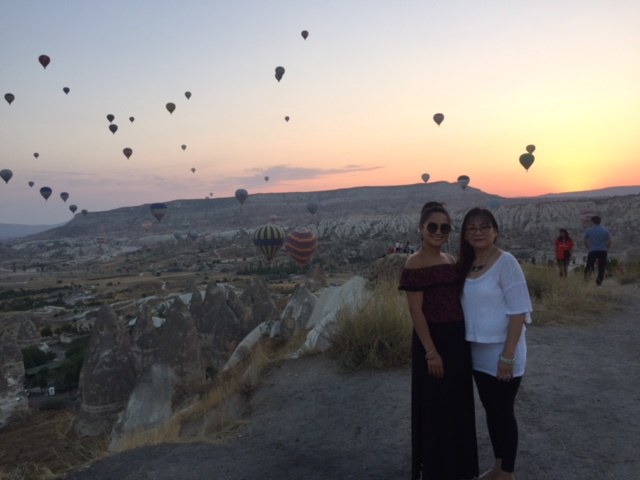 As if spending time in Turkey is not magical enough, try rising with the sun in a hot air balloon above a stunning landscape of the region of Cappadocia. Located about 500 miles southeast of Istanbul, this historical region is famous for its quaint cave hotels, pottery kebab and, of course, the hundreds of hot air balloons that fill the sky at sunrise almost every day of the year. Cappadocia's Goreme National Park and the Rock Sites were added to the UNESCO World Heritage List in 1985 for the spectacular landscape, entirely sculpted by erosion, networks of ancient underground settlements and outstanding examples of Byzantine art.
That's why for my mom's first time in Europe, I was excited to make Turkey our first stop. If one were to forfeit sleep anywhere in the world, Cappadocia is the place to do it. From San Francisco International Airport, we hopped on a direct flight to Istanbul and then connected onto Kayseri, which is about an hour car ride from Cappadocia. Many hotels provide shuttles to transport you but if you do not reserve a shuttle, there are also taxis and buses available.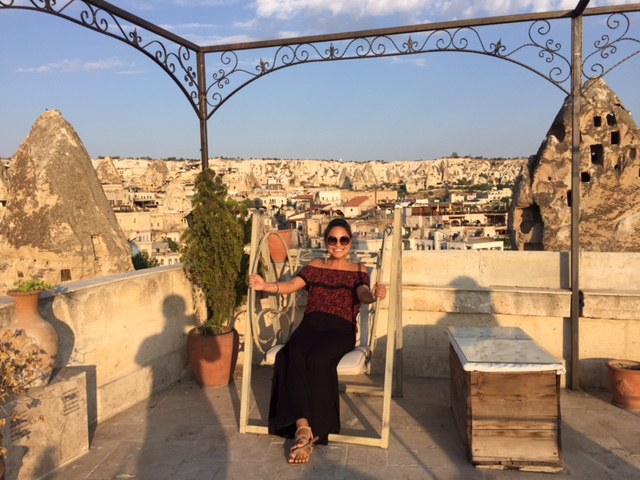 We arrived at our cave hotel around 3:30 a.m. and decided to power through and stay awake for sunrise at 5:30 a.m. We watched the hot air balloons fill the sky, excitedly anticipating the moment when we would be in the balloons ourselves. The rest of our day was full of exploring. We took a day tour, visiting Derinkuyu, the largest underground city in the area. It was built in the 7th and 8th centuries BCE, with tunnels connected to each home, for quick escape paths during attacks. During the tour, we also got to see the iconic "fairy chimneys," which actually appeared in a scene of the first, original "Star Wars" movie.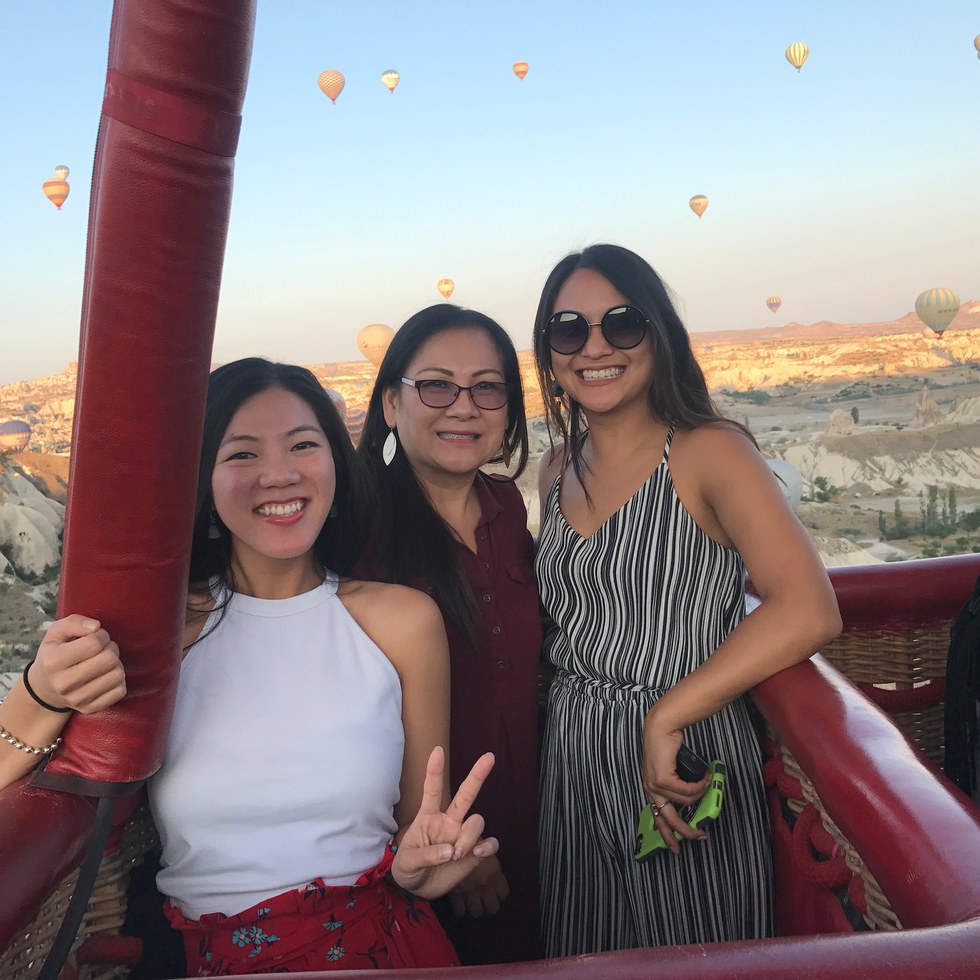 On our last day, we got up at 4 a.m. to finally ride the hot air balloon. We got to the launch site as the sun began to peek out. Our expert pilot brought our balloon up to almost 3,000 feet. Everything about the ride was so dreamy -- we didn't know whether to look down or up because the views from all directions were breathtaking. We snapped hundreds of photos and videos before reminding ourselves to put the phones and GoPros down to fully enjoy the moment.
Words, truly, can't describe this experience.