'Round the world with Star Alliance
Celebrating 20 years of Star Alliance connecting the globe
It happened 20 years ago, but David Lipsey remembers it like it was yesterday. August 9, 1997. His wife Dianne's birthday party. He had a surprise for her, one that was sure to make any gift that came before it, or any that would come after it, pale in comparison.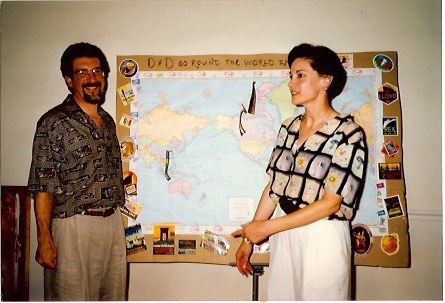 That evening, David led a blindfolded Dianne into the living room of their home in McLean, Virginia, and placed a set of flags attached to a pin into her hand. He helped her spin around a few times for effect, took her gently by the arm and aimed her toward a framed map of the world that had been placed on an easel. Dianne made her way gingerly toward it, the sharp end of the pin feeling around the empty space in front of her, unaware of the wonders that awaited.
Several days prior, David had received a phone call from the senior vice president of marketing at United Airlines with an incredible offer: Two tickets for him and a companion for a round-the-world voyage anywhere that a Star Alliance partner airline flew.
It was the grand prize in a drawing that David had entered as part of the first-ever promotion for the newly established Star Alliance – celebrating its 20th anniversary this year – of which United is a founding member. While he remembered registering his name, in the face of such a reality as winning, he found the news hard to believe.
"At first I was more than a bit skeptical," he recalled, "but after politely hanging up twice and getting two calls back, it finally dawned on me that it actually had happened. It was like being given a magic carpet ride."
Like Charlie Bucket unwrapping the golden ticket, suddenly the Lipseys' wildest dreams were within reach. A poker-faced David managed to keep his excitement a secret until Dianne's birthday, when he sprang it on her in the form of the aforementioned symbolic pin-the-tail-on-the-donkey game.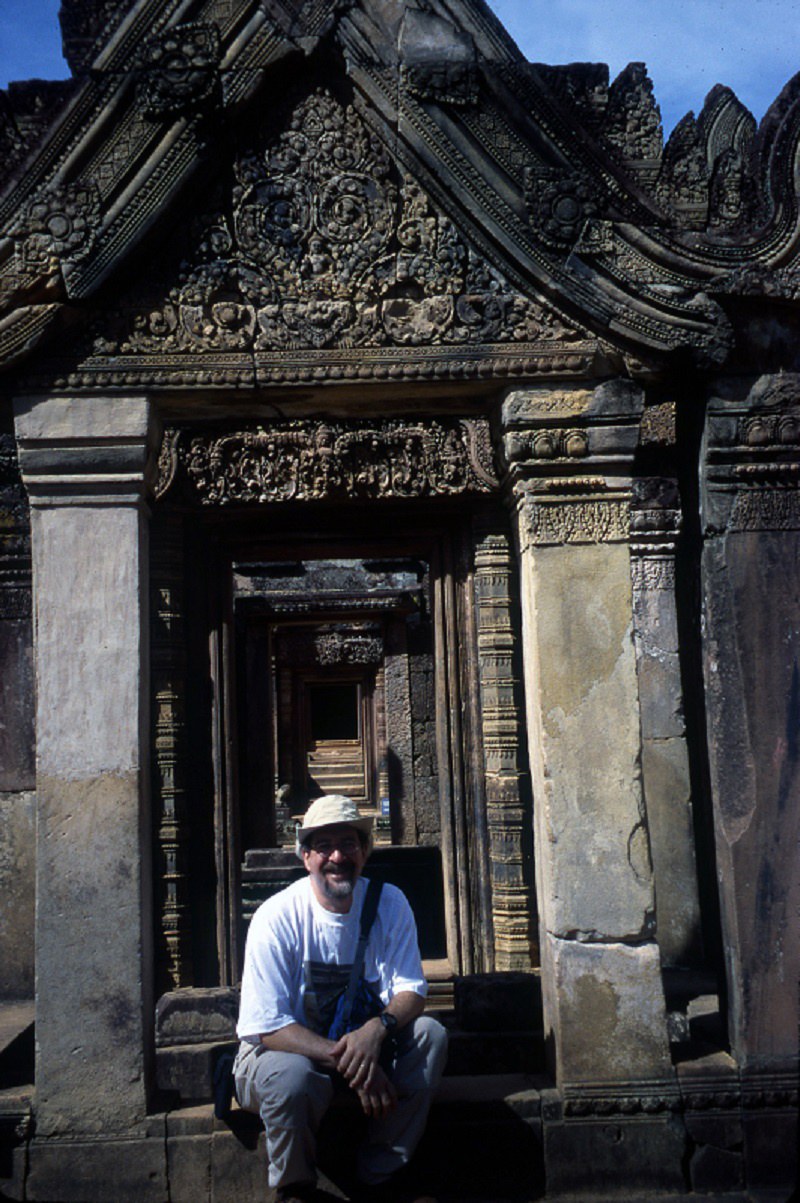 "We decided that we would go nowhere easy," David said. "We each took a piece of paper and wrote down a place we wanted to see. Dianne picked Nepal, and I had always wanted to visit Cambodia. We had close friends living in Egypt, so that was an easy addition. In the end, we built the trip around those three stops."
The two seasoned travelers wanted to use the once-in-a-lifetime opportunity to connect with other cultures on deep level. For the next year, David and Dianne immersed themselves in the art, culture and history of their selected destinations. They studied with the curator of Southeast Asian art at Washington, D.C.'s Sackler Museum in preparation for their Asian stops and located guides, fixers and professional itinerary planners to help them navigate the other out-of-the-way locales where they would soon find themselves.
They also commissioned a series of small, glass globes from artist Josh Simpson, each one inscribed with the words "D and D go around the world, XI/XII 1998," with the plan to leave them in the distant places that called to them, hidden away for future discovery by other seekers.
In November 1998, they departed Washington-Dulles International Airport on a United 747 for the first leg, destined for Cairo, Egypt. Over the next two months, they would go from Cairo (with a side trek into Syria) to Hong Kong to Phuket, Thailand, to Siem Reap, Cambodia, back to Bangkok, Thailand, to Katmandu, Nepal, ending in Auckland, New Zealand, before returning to McLean.
"So – what was the best part?" It's the question David and Dianne have fielded more than any other over the past two decades. David answered me philosophically, reflecting on the virtues of each place and looking at the entire trip as a series of revelations.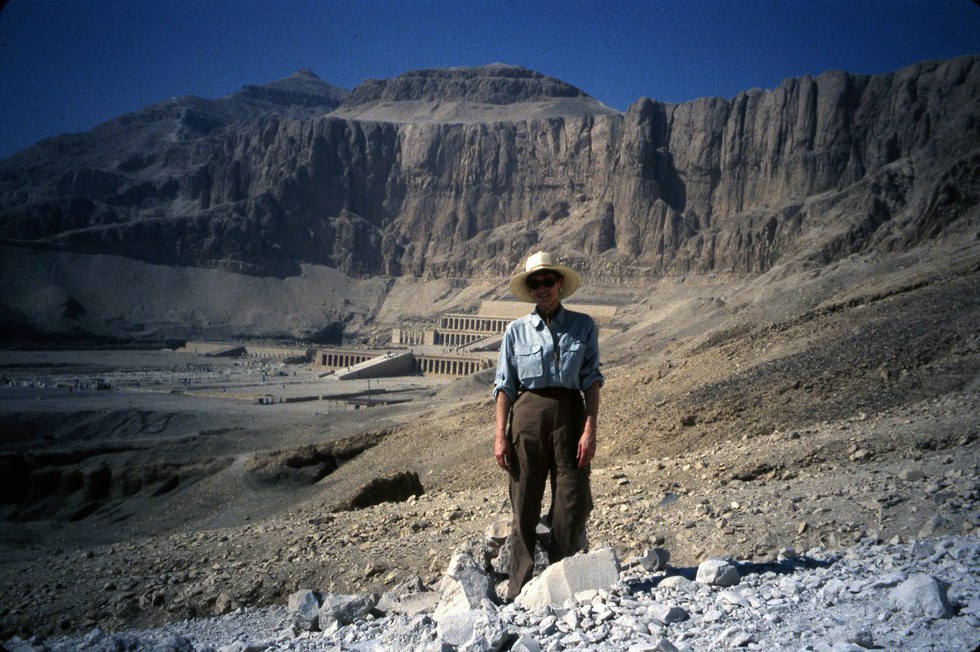 He described touring the Egyptian desert with a Bedouin guide, stopping at St. Anthony's, a Coptic monastery, where an English-speaking monk talked with them about the spiritual illumination that travel begets. Similarly, at a Buddhist temple in northern Thailand, a priest took David and Dianne aside and, without knowing who they were or why they were there, spoke of the blessings that accompany wanderlust.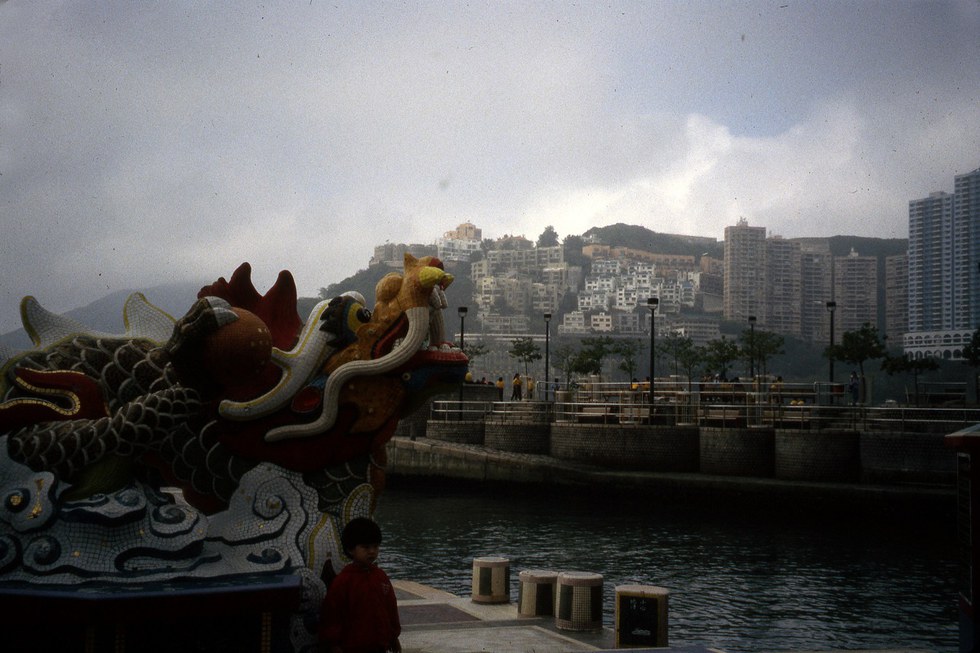 In Nepal, they trekked the Himalayas in search of a place where all roads end. In Hong Kong, they searched out fortune-tellers and traditional healers at a centuries old Chinese healing complex. Finally, David and Dianne spent the last few days of December 1998 at a hillside resort near Auckland. "The last week was a week of recovery and reflection," he said, "and of being in awe of what we had seen and done over the past two months. We landed back in Washington, D.C., on New Year's Eve; what a way to end one year and start a new one."
To this day, David credits United for giving him and Dianne the gift of stories that still draw a crowd at any cocktail party, and he's happy to tip his hat to the airline's employees whenever he gets the chance.
"I never get on airplane without saying thank you to the staff taking care of me. I think this trip helped me understand the complexities of travel, and I never underestimate that."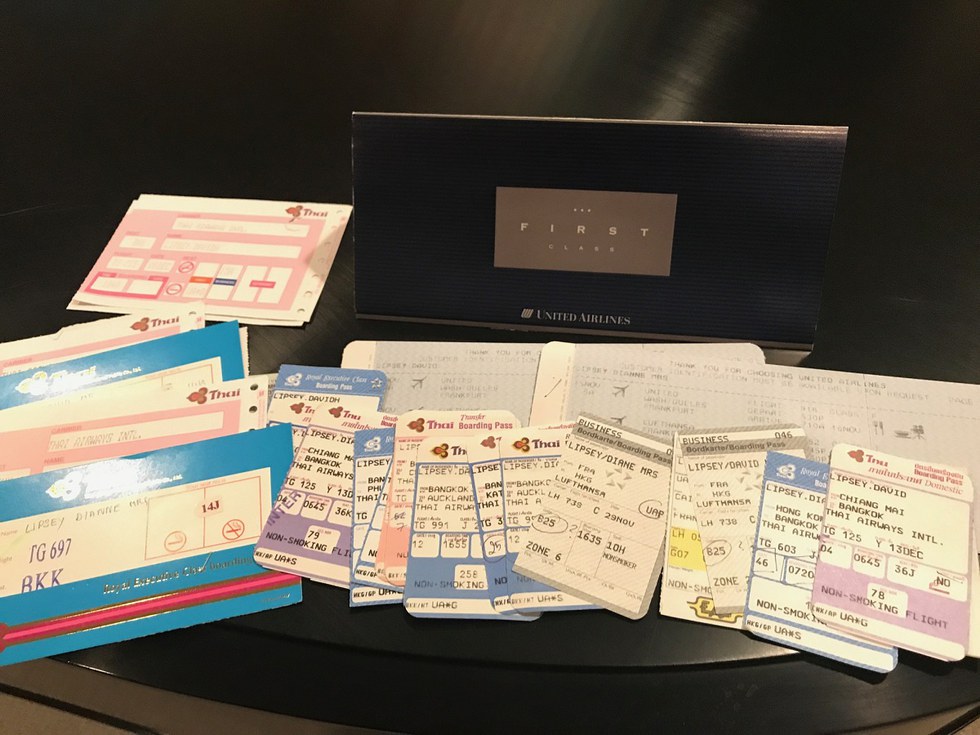 In the years since their landmark trip, David and Dianne have continued to travel extensively, exceeding 100,000 miles annually and remaining loyal to United and its Star Alliance partners. And the wisdom earned on their around-the-world adventure still guides them.
"That trip was something that you reflect upon for the rest of your life," David said. "It reinforced in me the desire to always keep looking and to try to create an ongoing conversation with the world around me."
Maybe, like David and Dianne, your wandering spirit is in search of something more than the average getaway. If so, Star Alliance offers its "Round the World Fare," with access to 1,300 destinations in 191 countries. Visit the site and begin building your own adventure.