The newest restaurant concept at Newark-Liberty International Airport's Terminal C has landed: the Tsukiji Fishroom. The new restaurant is located in the Global Bazaar near Gate C90 and will be serving some of the best sushi in the world.
The sushi that will be served in the restaurant will be sourced from Tokyo's world-famous Tsukiji Fish Market, the world's largest wholesale fish and seafood market, which sells more than 400 types of seafood. The quality of fish at Tsukji is highly recognized, including a popular auction featuring prized bluefin tuna.

This new restaurant is part of an ongoing partnership between United Airlines and the hospitality company OTG Management, part of an ongoing makeover to give customers fresher, healthier and higher quality food.
OTG works directly with True World Foods to buy the freshest catches from the Tsukiji Fish Market and beyond. After the best seafood is chosen each week, it will fly in the belly of a United Airlines Boeing 777-300ER jet directly to Newark-Liberty International Airport multiple times a week.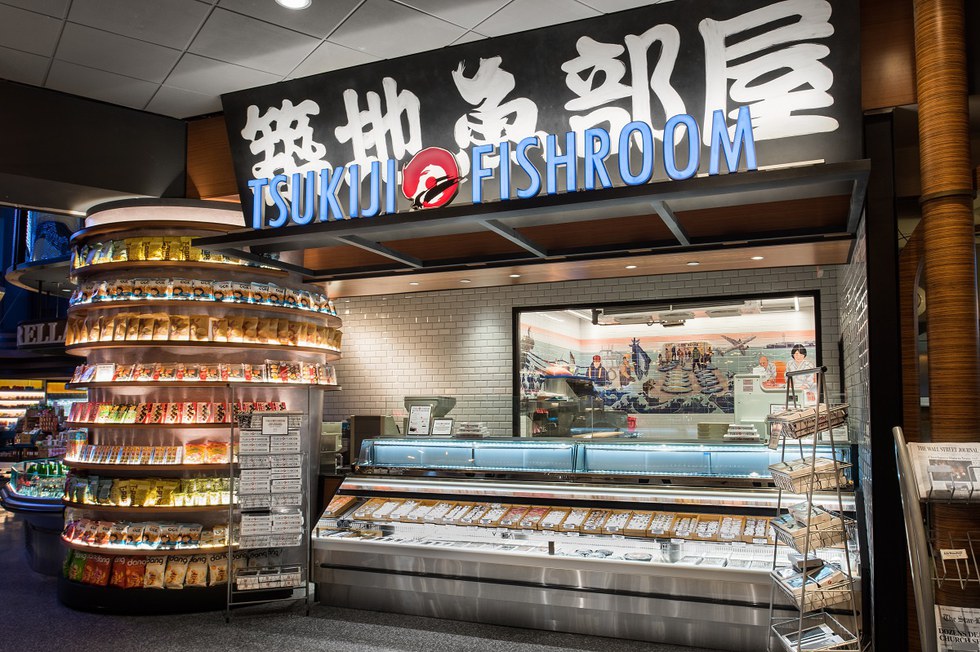 Once the fish arrives, it goes directly to Tsukiji Fishroom's production area, where it is expertly prepared for serving. This area also features state-of-the-art forming and wrapping machinery imported from Japanese sushi robotics innovator, Suzumo. Within hours of arriving at Newark, customers will be enjoying sushi that was half way around the globe a mere 25 hours prior.
Overseen by James Beard Award-winning OTG Vice President of Culinary Nate Appleman, Fishroom's sushi chefs not only make sushi for the restaurant, they also serve as the production kitchen for sushi offerings in Terminal C, including Caps Beer Garden and CIBO Express Gourmet Markets.
The Tsukiji Fishroom has some of the finest sushi available in the New York and New Jersey area in a concept that has never been featured in an airport space. The restaurant's grab-and-go market allows travelers to choose from a variety of individually wrapped sushi and nigiri, along with pre-crafted box sets. Assorted sashimi bowls and other bites, prepared daily, are also available.