The Swedish Arctic
Story by Ben Ehrenreich | Photography by Joachim Lundgren | Rhapsody, November 2016
In search of the northern lights from a base camp at the world famous Icehotel
I had always wanted to see the northern lights.
I grew up in the New York City suburbs, where the only lights in the northern sky traced the flight path to LaGuardia, JFK, or Newark International. The notion of a vast, shimmering curtain of glowing green and violet falling over the sky like the entryway to some otherwise invisible reality sounded too whimsically beautiful to exist. But it did exist. You just had to climb the globe far enough north and hope for clear skies and distant storms on the surface of the sun.So in early January, as the rest of the hemisphere longed to travel south, I flew to Stockholm, and then to Kiruna, the largest town in the Swedish arctic, a quick ride from tiny Jukkasjärvi, home of the famous Icehotel, and one of the better spots on the planet from which to view the northern lights. The thermometer read seven degrees Fahrenheit when I boarded the hotel shuttle. "Perfect weather," the driver said with a grin—the day before the low had been 40 below. It wasn't yet two in the afternoon, but the sun was already setting, a thin orange light in what the compass on my phone suggested was not the west but the southern sky. I was nearly on the top of the world, and it felt like it, the landscape a study in monochrome, snow-frosted earth and snow-heavy trees, like the top of a wedding cake.Fortunately, the Icehotel's reception area, restaurant, and half of its rooms are permanent structures, well-heated and insulated against the elements. I checked into a "warm room," furnished in sleek Scandinavian style, its walls crafted of more conventional materials than ice. The hotel's bar, chapel, and 55 of its 65 total rooms are constructed of ice and compressed snow—"snice," they call it—and built from scratch each year when the cold descends. A team of artists and builders carve blocks of ice and spray snice like stucco onto prefabricated metal forms, which are then removed, leaving behind clean, silent, cavernous halls and rooms. The whole thing is destined to melt in the spring and flow back into the river Torne, which will soon freeze again, providing ice for the hotel's future incarnations. (This month, the property is adding a new solar-powered building, Icehotel 365, which will be made of ice and snow and kept at 23 degrees year-round.)
The author drives a reindeer sleigh on the frozen tundra of Jukkasjärvi. This buck proved an obstinate travel companion.
I took a quick walk through the ice rooms. The simplest were unadorned chambers of snow, like the inside of an igloo but equipped with a platform bed, blue-tinted lighting, and a government-required smoke detector. Individually titled "art suites" were more elaborate, and often extraordinary, designed by jury-selected artists flown in to sculpt in snow. Some were abstract. AnnaKatrin Kraus and Hans Aescht's
The Flying Buttress
, in which I would sleep two nights later, felt like the apse of a polar cathedral: Overlapping arches surrounded the bed, a square, ice-rimmed altar topped with two pillows and a reindeer hide. Some suites were whimsical, others surreal. In AnnaSofia Mååg's
Elephant in the Room
, a glassy, larger-than-life pachyderm stared dolefully down at the bed. Another guest room was lined with busts of dozens of blank-faced men in hats and a bas-relief turtle looking on from above. I peeked in at the chapel and caught a wedding in progress. The bride and groom wore snowsuits. They had to take off their ski gloves to exchange rings."I was staring at electrically charged winds that had been cast out by the sun and traveled through 93 million miles of void. Or at the wandering souls of someone's ancestors. It didn't matter."That evening, I pulled on not one but two ski masks, or balaclavas—"the balaclava is your best friend," the guide assured me—and joined an expedition to seek out the northern lights by snowmobile. We set off in a long caravan, skirting the hotel compound and the few houses of Jukkasjärvi until the lights of the town disappeared. We sped along what looked like wide, flat plains—in fact it was the surface of the frozen Torne—onto a curving track through the forest. Spruce and pines rose frosted on all sides, clumps of snow staring down from their upper branches like an audience of silent ghosts. We sped across a lake, then back through the woods and over frozen marshes. It began to snow, dashing my hopes of seeing the lights, but the snow eventually stopped, as did we, at a camp of wooden cabins where our guides lit fires and heated meals of reindeer stew.The Sami people, who inhabited the Scandinavian arctic long before it was divided into nations, regarded the northern lights with appropriate awe, as visitations from the spirits of the dead. The contemporary scientific explanation is no less mystical: Charged particles are carried to Earth by solar winds and pushed by the planet's magnetic field to the poles, where they collide with atmospheric gases, producing colored lights, just as neon bulbs do when electricity passes through them. In other words, the northern lights really are a window onto an invisible reality, the unseen currents that connect us to the sun. Very rarely, they appear far to the south: Galileo saw the lights over Venice and in 1619 dubbed them aurora borealis, combining the names for the Roman goddess of the dawn and the Greek god of the north wind. But the closer you get to the pole (and the farther from the artificial light of human settlements), the more likely you are to see them. After that, it's up to luck and the weather on the Earth and on the sun.
The entrance to the IcehotelBy the time I'd climbed back onto the snowmobile, the sky was clear, starless, and dark, a richer and more variable black than I was used to seeing. If I stared long enough, I could imagine it was tinted red in some places and green in others, but as hard as I looked, even with my imagination on overdrive, I couldn't fool myself. There was no aurora that night.I'm not sure how it happened, but the next day I ended up driving a reindeer sleigh. The Sami, who still populate much of northern Scandinavia, run tours in Jukkasjärvi to supplement their income from herding reindeer. They roped a buck for me, harnessed it to a one-man wooden sleigh, and handed me the bridle. The reindeer was a reluctant partner in the adventure, stopping whenever it could to glare at me with dull rheumy eyes before burying its nose in the snow and snarfing whatever greens it could find frozen there. We trotted out through the woods to the river. Even absent the aurora, in the middle of the short, arctic day, the sky was magnificent, pink and gold where the sun, just risen, was already setting, the air a crisp, unearthly blue.Late that evening, I bundled up and wandered out onto the icy river. It was almost entirely overcast. Again, I imagined I saw colors in the sky, but I knew it was wishful thinking. I wanted to see "the silver dance of the mystic Northern Lights," as the British-Canadian balladeer Robert W. Service put it, "wild and weird and wan … a sight for the eyes of God." Suddenly, a sharp white light illuminated the horizon and swept the sky in a long arc, but it was only a faraway car with its high beams on. The silence was so deep that it had texture—there were whole rooms in it and long hallways connecting room to room. I wandered through them for a while. It was bitterly cold and after midnight. I went inside. I had one more night.
The Elephant in the Room suiteOn my last day in Jukkasjärvi, it snowed all morning and all afternoon. I trekked down to the old church at the end of the road. It had been there for 400 years, built when the town was just a seasonal gathering place for the still-nomadic Sami. The murals behind the altar were magnificent, the colors so bright they seemed stolen from some more temperate climate. Later, I let myself be convinced to try the local sauna ritual, which involved plunging into the frigid waters of the Torne through a hole carved in the ice. I whimpered, I confess, in a most unmanly way. After an excellent dinner, warm again, I prepared myself for the night I was to spend in the cold room by heading back out to the river. (It wouldn't be necessary: The sleeping bag the hotel provided was more than warm enough.)When I reached the bank, I lay down in the snow. The sky was overcast. I stared up at the shifting clouds until a space cleared just above the horizon to the north. Suddenly, without introduction, a shimmering green light appeared in the gap beneath the cloud, growing in intensity and fading and brightening but unmistakably there, unmistakably an aurora. The silence deepened. The lights seemed to dance. I was staring at electrically charged winds that had been cast out by the sun and traveled through 93 million miles of void. Or at the wandering souls of someone's ancestors. It didn't matter. I forgot that it was cold. I forgot I had a body even. And then, as quickly as they had appeared and with as little fanfare, the lights dimmed and went away. I stood, slapped the snow from my snowsuit, and retreated to my bedroom, blue and cozy, a balmy 23 degrees.
Weekend inspiration: Sydney
Sydney continues to be one of our favorite cities in the world – vibrant, stunning, with an amazing foodie scene and genuinely nice people. Each year we try to schedule a few street art jobs in Australia so we can spend the Northern Hemisphere's winter in the summer sun of Australia. If you're in town for a few days, here are some of our favorite spots.
Friday evening
If you're looking for places to stay, we recommend anywhere near or on Sydney Harbour. If you can swing it financially, our two favorites are The Pier on Sydney Harbour and the Park Hyatt. Both are majestic hotels set out on the water with equally magnificent views of the Sydney Harbour Bridge and the Opera House.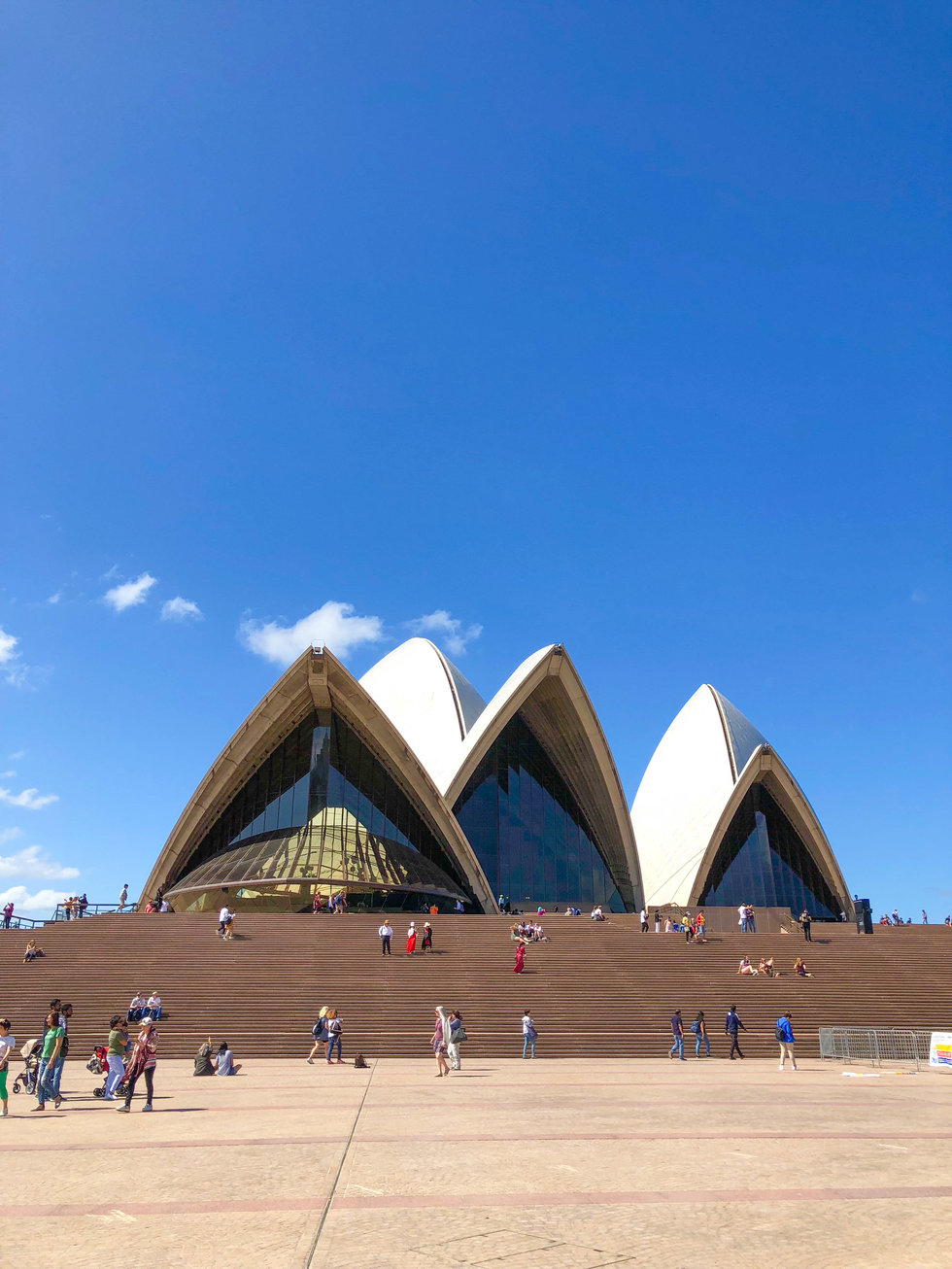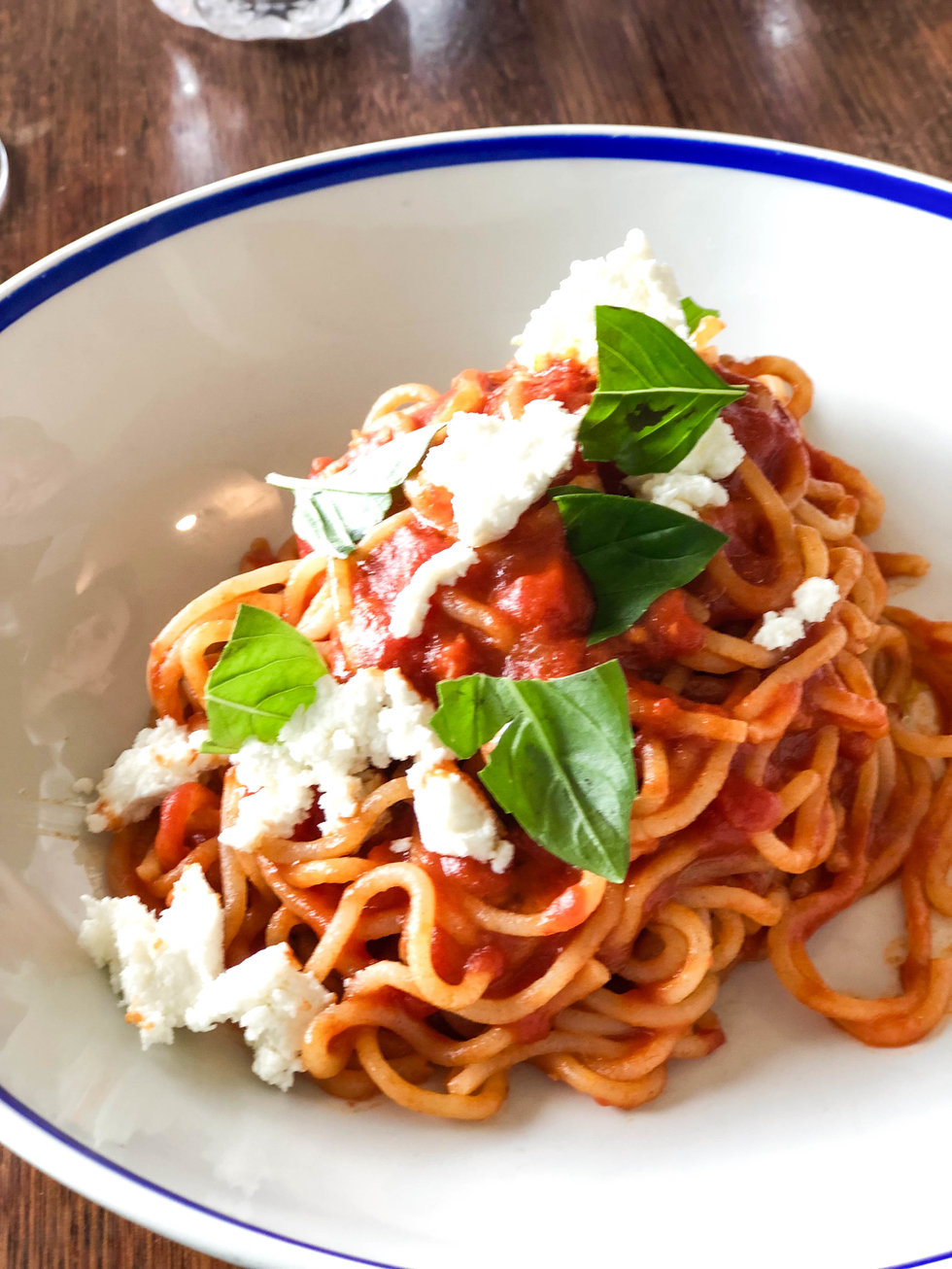 We find that we crave comfort food after a long flight, and there's no better place to enjoy it than Kindred. It's a warm cozy space with pasta and bread made in-house. The lasagna and the burnt butter triangoli can't be beat, and be sure to order a loaf of homemade sourdough with dinner.
Saturday
Wake up early for a full day of exploring the city. Take a short cab or Uber ride to Lorraine's Patisserie – their croissants are warm and buttery and their coffee is strong.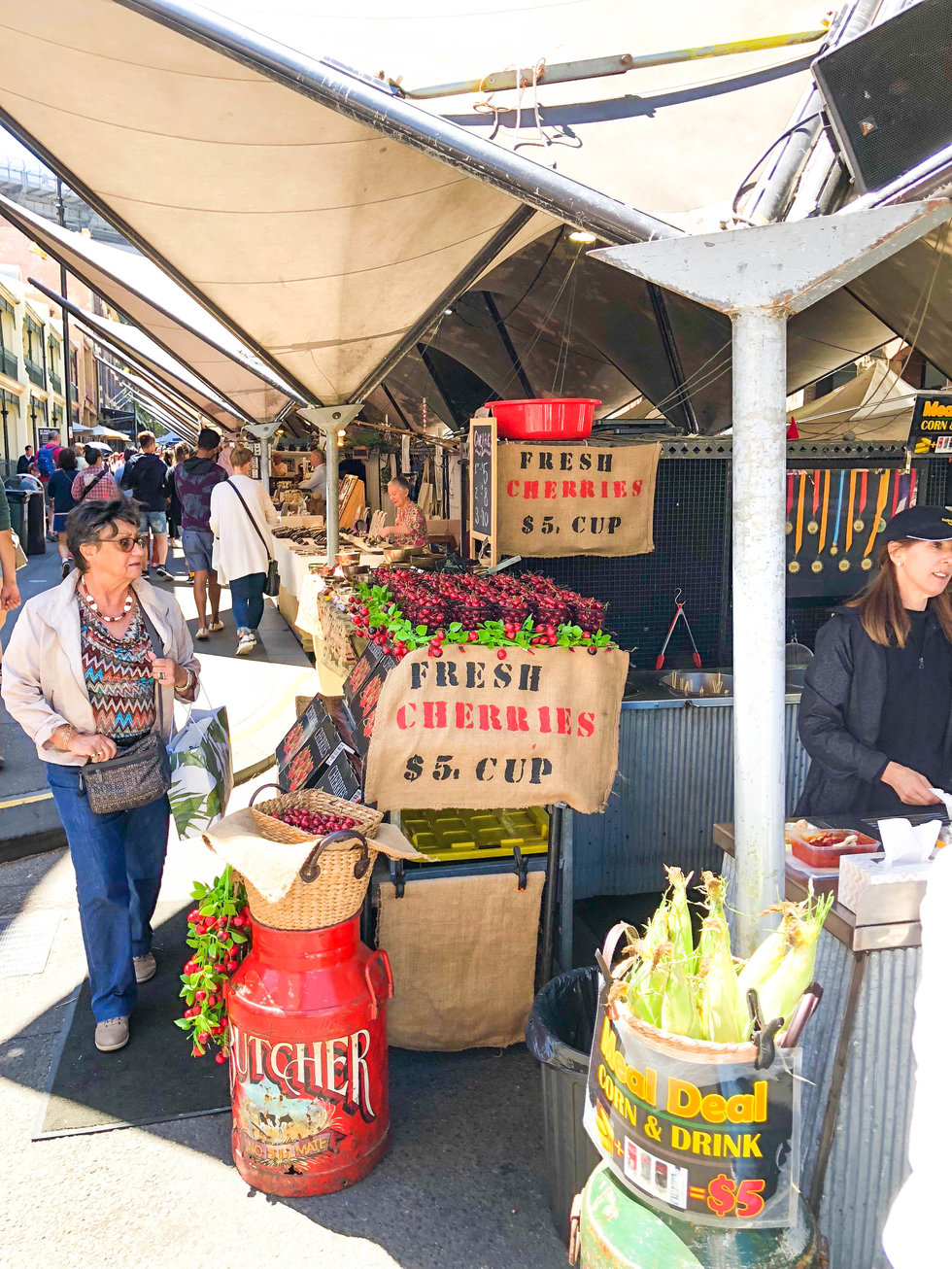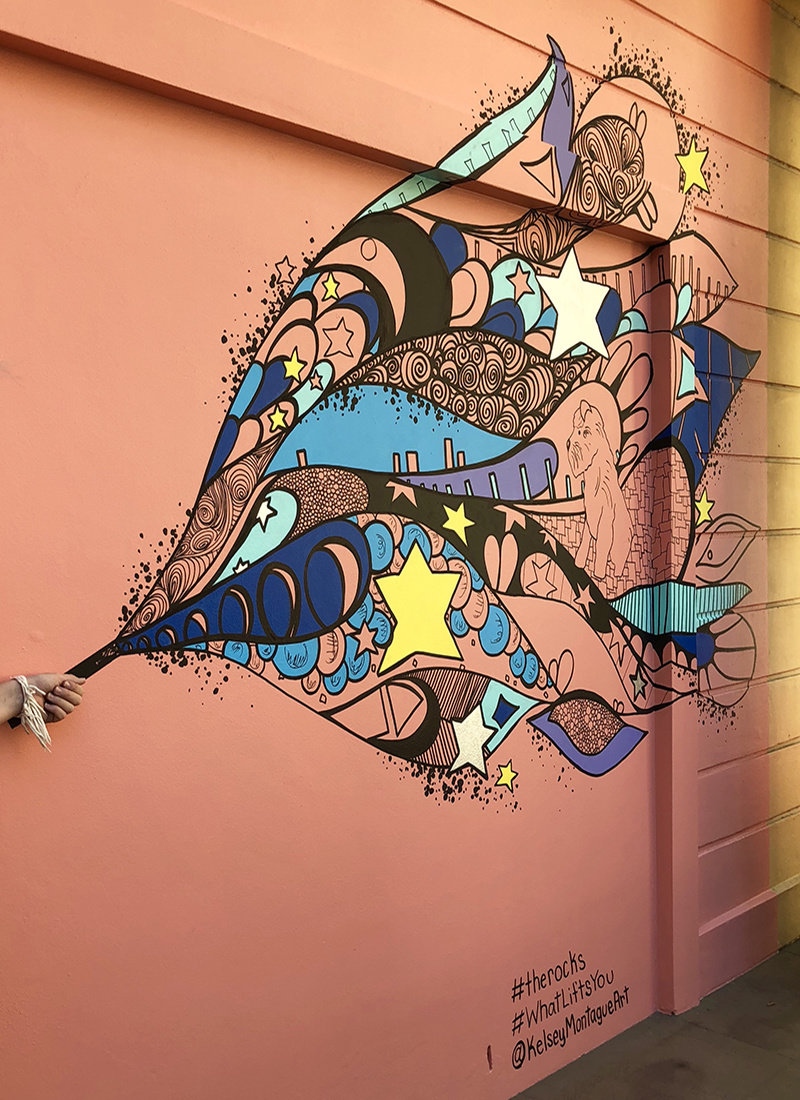 After breakfast, head over to The Rocks Market where they have a stunning array of locally crafted art, jewelry, house ware and beauty products. The homey, cozy cobblestone lanes lead you to some of the best local artisans that Sydney has to offer. Be sure to also take a moment to pose with our Magic Wand street art piece on Atherdan Street.
We recommend The Glenmore Hotel's pub for lunch. This pub, built in 1921, has incredible views of the harbour from their rooftop. Grab one of their Australian Brewery Session IPA's, play a game of pool and end up on the roof with a Glenmore Burger in hand.
Following lunch, grab your swimsuit and take a 30-minute Uber to Bondi Beach – Sydney's most iconic beach. There's more to Bondi than just a beach, beyond is a village full of cafes, restaurants and shops worth exploring.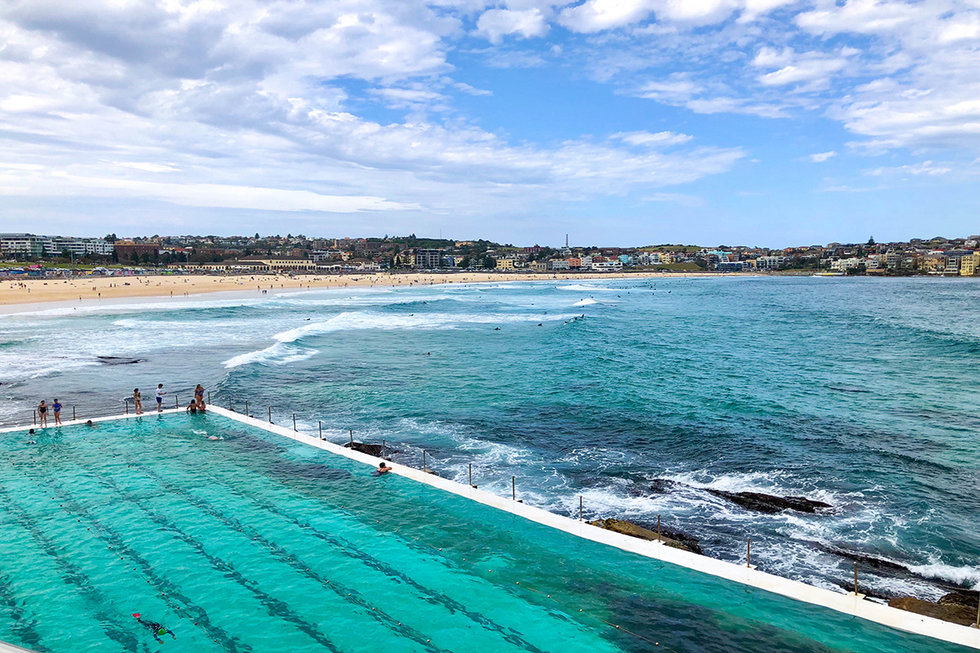 Bring a towel and start off with a cold swim at the Instagram-worthy Icebergs Club swimming pool. When in need of some warmth, lay in the sun on the white sand beach while watching the surfers – you can even take surfing lessons if you'd like.
If you have time, there's a wonderful walk between Bondi and Coogee Beach. This walk takes you along the rocky coast to hidden beaches and swimming holes. It's a beautiful walk that will get your heart pumping.
For dinner walk up the hill to the trendy Bondi Trattoria for great local eats. If you're still awake when you get back to Sydney and looking for a drink, we highly recommend stopping by the Sydney Opera House Bar.
Sunday
Head over to Paramount Coffee Project to grab some caffeine and breakfast. Take a moment to check out the workout schedule for the recreation club on the roof to see if there is a class that interests you.
If you're looking to pet a wallaby or hold a quokka (quite possibly the cutest creature you have ever seen) we highly recommend signing up for the Featherdale Wildlife Park Mammal Encounter. It's about an hour drive from Sydney, but it's definitely worth it.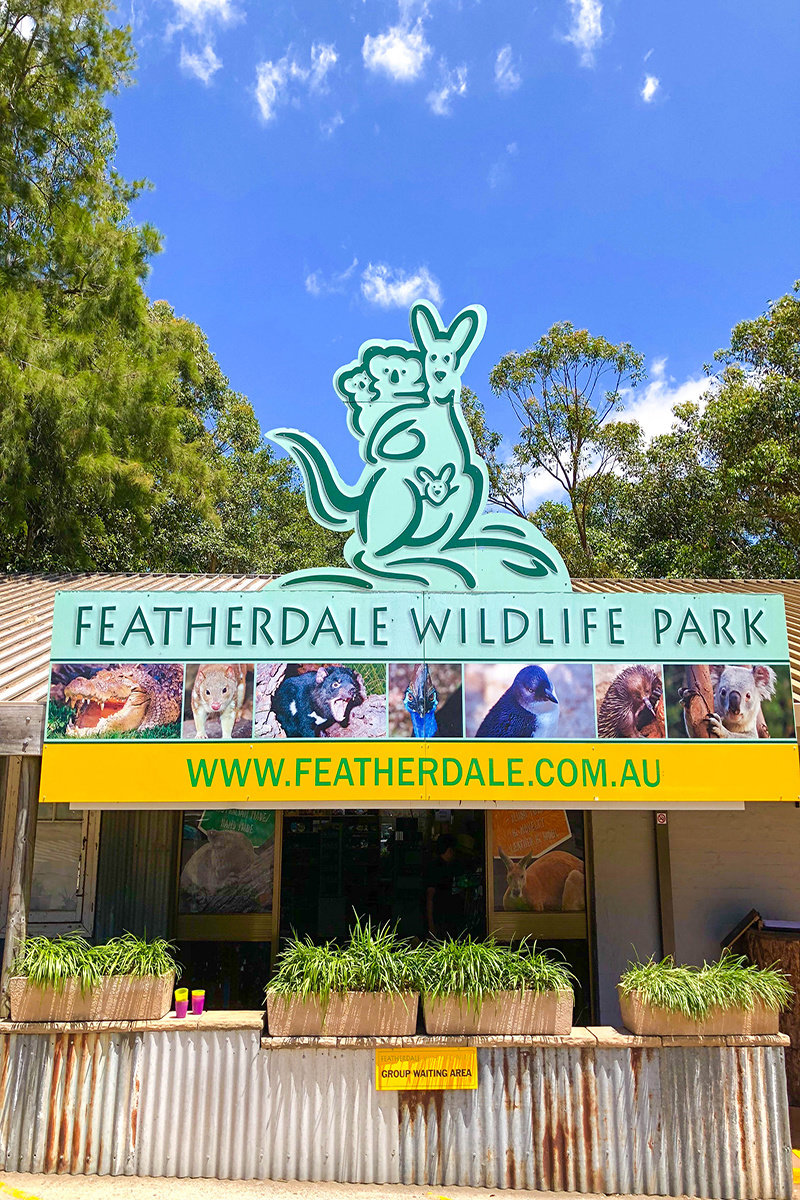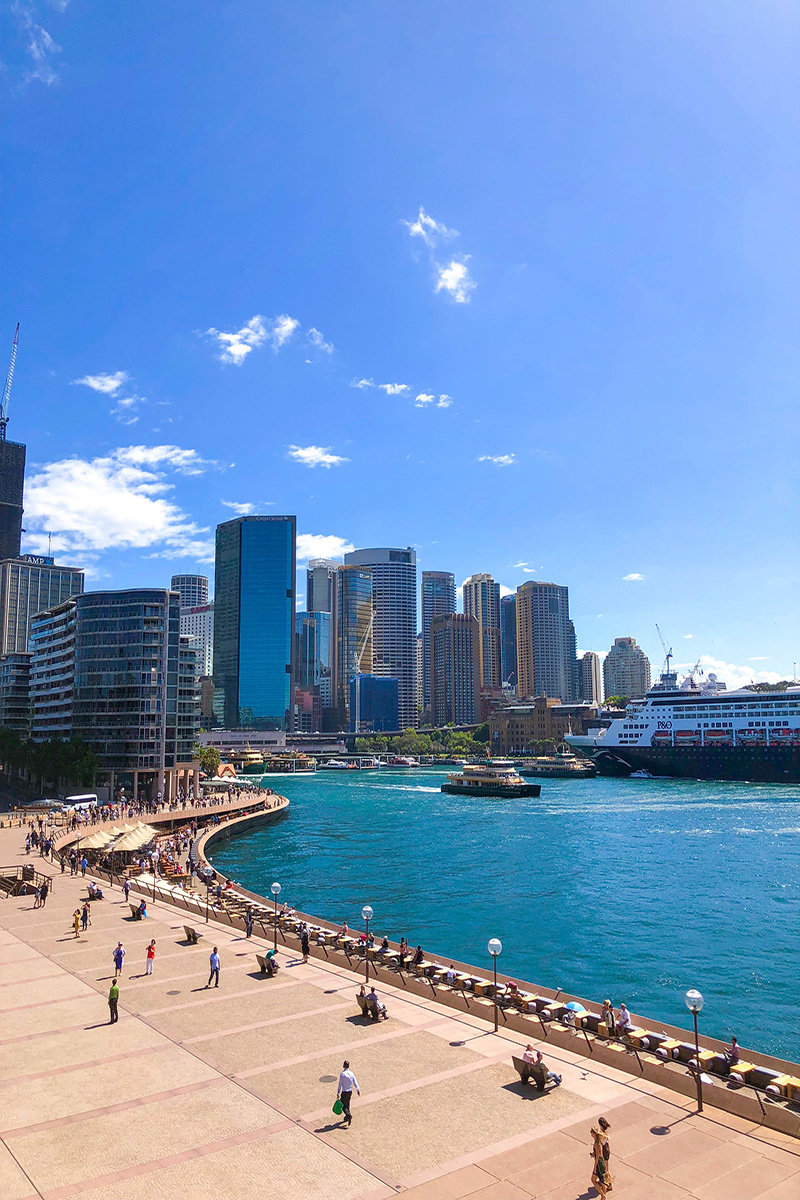 When you get back to Sydney check out Ribs & Burgers on The Rocks for a hearty lunch. In the afternoon, check off two essential experiences by booking an Opera House Tour and, if you're not afraid of heights, the Sydney Harbour Bridge climb. Both offer stunning views and completely unique experiences.

After a somewhat exhausting day we love when we can come back to a hotel and dine there. Park Hyatt offers wonderful dining options, including The Dining Room, which is their signature restaurant. Finish your weekend with stunning harbour views and elegant food.
The reimagined United app: What you need to know
Starting on January 24, customers will be able to access the updated United app. With useful enhancements that provide intuitive assistance every step of the way, the United app still includes the features you know and love. And now, thanks to dynamic messaging, the updated app provides useful information throughout your journey whether at the airport or on the go.
How to install the updated app
If you've enabled automatic updates, the United app will automatically update. Otherwise, you'll need to manually update the app to see the updated version. Once you've updated the app, you'll no longer be able to use the previous version. If your phone is set to auto-update, the app will automatically appear on your device and stay. Otherwise, you'll have the previous mobile experience until you manually update.
Dynamic messaging
The United app will now display the most useful and relevant information throughout your journey. For example, 24 hours before departure, the home screen on the United app will prompt you to check-in. Once checked in, an option to get your boarding pass will populate right on the home screen so you'll no longer need to access it via the boarding pass tab on the current version of the app.
Locating your boarding pass
If you're signed in to your MileagePlus® account, access to your boarding pass will appear on the app's home screen along with other details about the flight. If you're not signed in to a MileagePlus account, you'll need to go to "My Trips" on the bottom navigation bar. (Please note that mobile boarding passes are available for flights departing from all U.S. airports and select international airports.)
Accessing your profile and United Club℠ card
All this information will now be accessible from a "My Profile" section, so you can see everything in one place. You can find the "My Profile" section by selecting the icon of a person in the top right corner.
New options on the navigation bar

The new bottom navigation bar provides quick access to the most popular and helpful features. Find information about upcoming flights under the "My Trips" section that houses important information like your boarding passes and flight details. You'll also find an inbox icon section that stores important and useful information including gate changes, flight status updates and boarding alerts. You can also easily toggle back to your home screen from the bottom navigation bar.
Personal device entertainment
If personal device entertainment is offered on your flight, you'll see a tile titled Inflight Entertainment within the "Just for you" section on the home screen. The "Just for you" section will also give you access to other features such as how you can locate a United Club or how to earn award miles. You can also select "Wi-Fi & entertainment" from the More menu, located at the upper left hand of the app's home screen.
Finding the seat map
You can access the seat map for your flight via Flight Status on the bottom navigation bar or within Trip Details — when you have an upcoming flight there will be an option to view the seat map.
How to add or remove flights from your Flights Status list
Any upcoming flights will be displayed in the Flight Status section of the app. There is no option to remove a flight as the Flight Status section will be automatically update itself two days after your travel is completed.
Changing the image on the home screen
There is no way to change the image on your home screen manually. Instead, the image will update once a day based on the destinations most commonly searched for by our customers.
Porto: Portugal's surprising second city
"Second cities" or those that rank #2 in population often surprise world travelers. And second doesn't mean second-rate. Porto is Portugal's second city — so off-the-radar that many world travelers haven't even heard of it. Yet, Porto and nearby spots in northern Portugal can be delightful destinations even if you don't visit the more well-known city of Lisbon.
Old city by day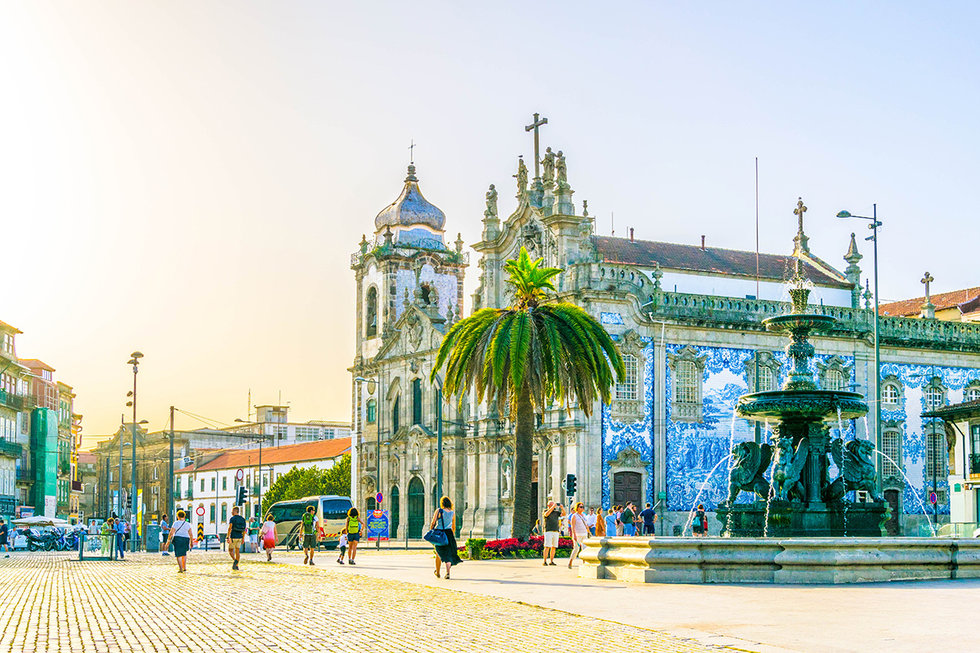 The best place to get oriented, as in most European cities, is in the old city center. Porto's Old City is so well-preserved that it's a UNESCO World Heritage Site. A 12th-century cathedral and the 15th-century Church of St. Francis, notable for interior wood carvings gilded by hundreds of pounds of gold, are mixed in with a rich collection of imposing granite, red-roofed Baroque buildings. Add 225 stairs and a stirring view to your walking tour by ascending the 250-foot-high Clérigos Church bell tower, built in 1754, which dominates the Porto skyline. Historic bridges over the Douro River and Soares dos Reis National Museum, an art museum housed in a palace, are also excellent sites to see.

Food and music by night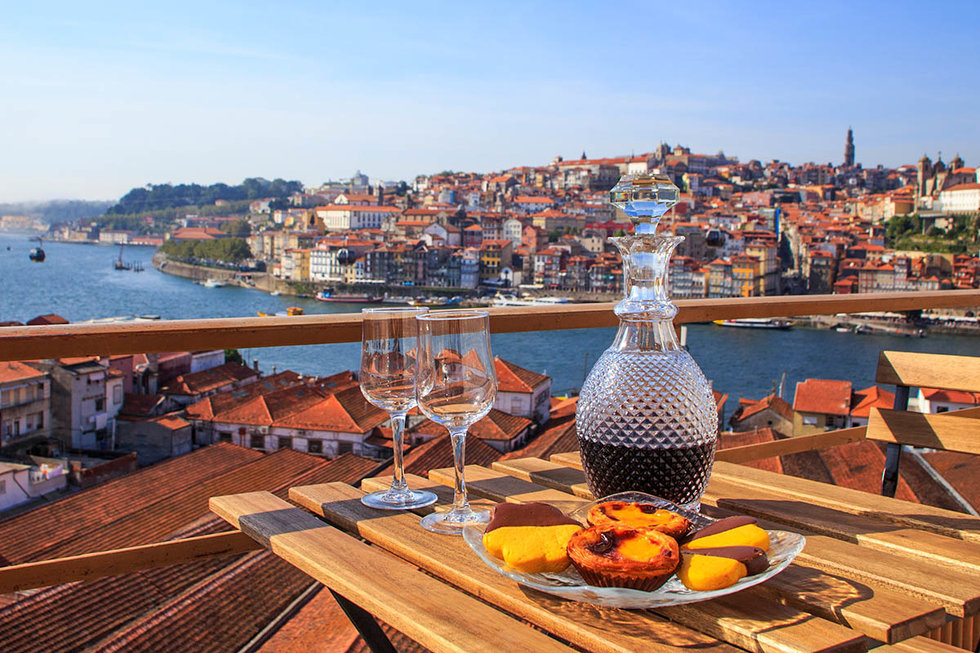 Porto's youthful population has turned it into a lively city after dark. You might start off the evening in the Old City at Abadia do Porto, a 1939 restaurant that serves traditional Portuguese dishes like roasted lamb and grilled octopus, or at Astoria, with its modern Portuguese fare served inside a former palace. Whether you choose a Portuguese, French or fusion restaurant, seafood is likely to be highlighted, drawing on Porto's proximity to the Atlantic and the Douro. Then, you can head to the large collection of bars and nightclubs in the nearby Galerias district, which includes Radio Bar, inside a former court building, and Gare, a disco in a tunnel that stays open until 6 a.m.
Head west to the beaches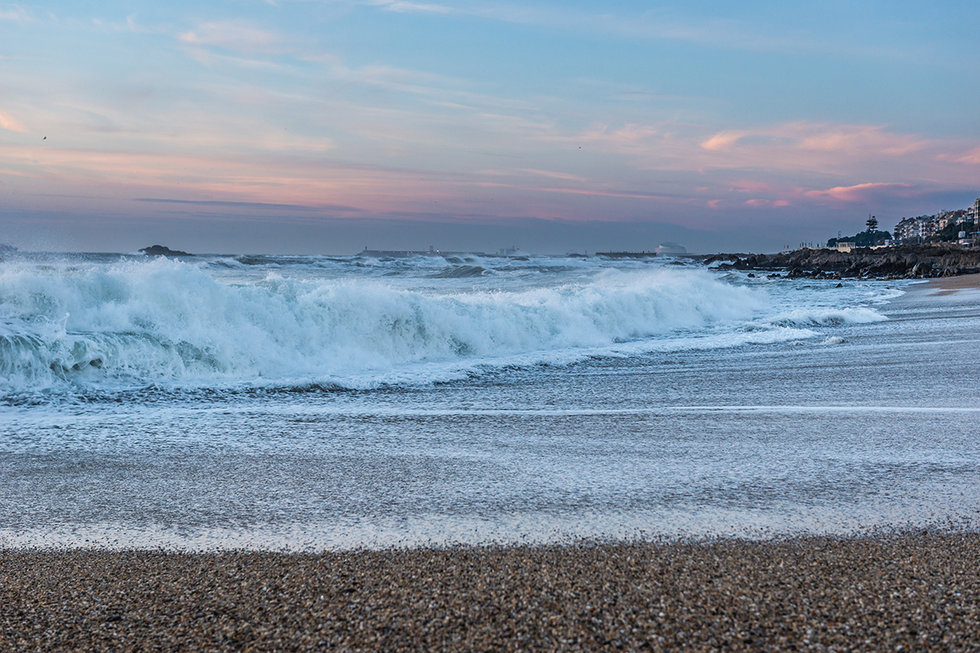 The closest Atlantic beaches to central Porto are at Foz do Douro (mouth of the Douro), just 20 minutes away by city bus. But why settle? In a rental car you can explore Atlantic beaches and beach towns that extend for hundreds of miles along Portugal's coastline. Two of the best are Foz do Minho, the nation's northernmost oceanic beach that's just across the Minho River from Spain, and Quiaios, a dune-fringed paradise of sand south of Porto. Many beaches in northern Portugal are cradled in coves protected by rocky promontories, similar to northern California and Oregon beaches.

Or east to the wine country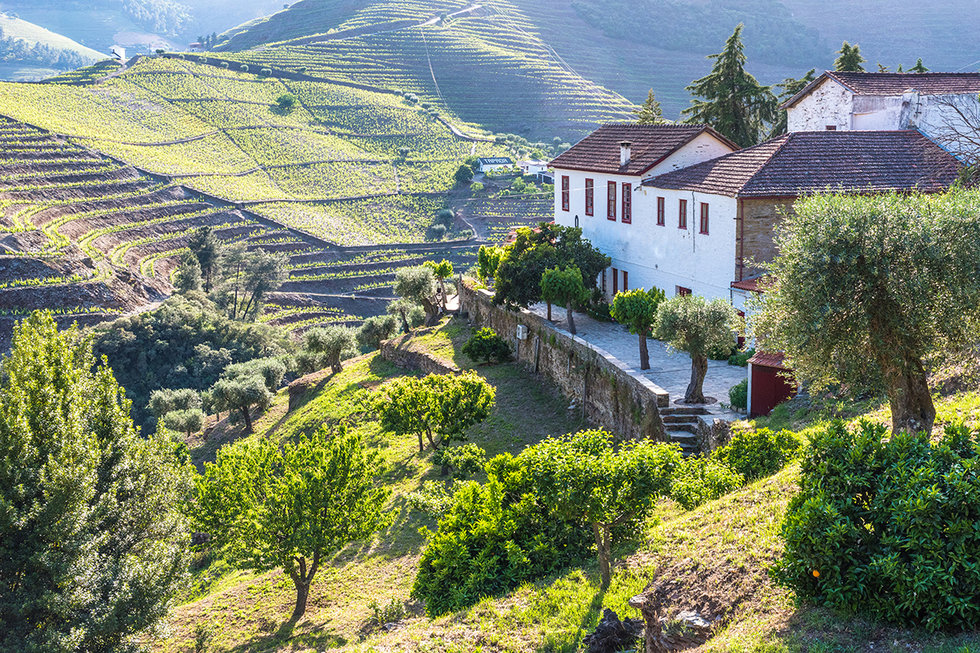 The Douro Valley wine region is another World Heritage Site and one of the world's best and most scenic wine regions. It's up the Douro River from Porto by boat or 90 minutes by road. Namesake port wines and other fortified wines are the region's signature beverages, which can be sampled at tasting rooms on the Douro along N-222, a wine road that's been called the world's most scenic drive. While you're in the area, check out the wine and anthropology museums in the wine towns and yet another World Heritage Site — Coa Valley Archaeological Park — known for its prehistoric rock carvings.
The basics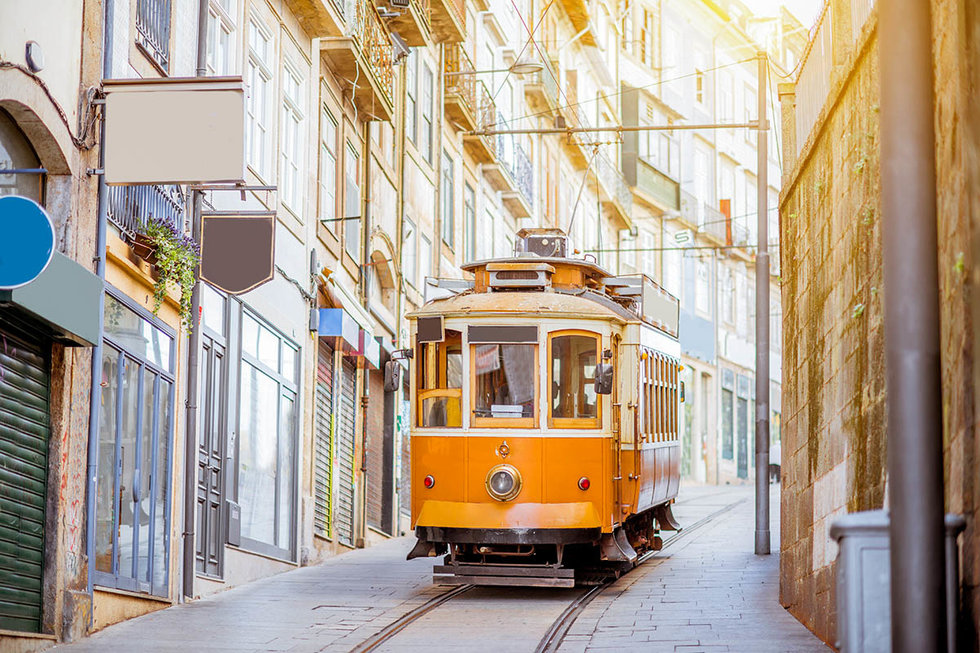 Portugal's Mediterranean climate and coastal breezes bless it with mild weather year round, as the average temperature ranges from 57 degrees (and rain) in January to 78 degrees (and a little rain) in August. Whenever you come, there's no need to learn Portuguese as English is spoken even more widely than elsewhere in Western Europe. Once you arrive, rent a car only if you don't mind ridiculous drivers. The trains are more relaxing — light-rail and subway trains crisscross the Porto area and funicular cable cars climb its steepest hills. There's even a scenic train that follows the Douro nearly to Spain, with a roundtrip fare of only about $30.
Getting there
Portugal requires that visitor passports don't expire until at least three months after the arrival date, so check that. Next, buy some Euros (for a great exchange rate) and reserve a flight. United Airlines flies nonstop from New York/Newark to Porto and MileagePlus® award miles can be redeemed to cover accommodations and Hertz rentals. Go to united.com or use the United app to plan your trip.

United 787-10 Dreamliner launch
Story was contributed by: Jennifer Lake | Photography: Alicia of Aesthetica
It was a typical Monday morning. I'm sitting at my desk at work, drinking coffee, reviewing my to-do list for the week. All around me, heels are clacking through the office and phones ring intermittently. However, this particular Monday morning was different. Ultimately, I would receive an offer from my favorite airline for a collaboration to participate in the United 787-10 Dreamliner launch from Los Angeles LAX to New York/Newark EWR. Read the full story here featured on Style Charade.
Fit for the runway: We begin testing new uniforms
Last year we announced new partnerships with Tracy Reese, Brooks Brothers and Carhartt — best-in-class fashion and apparel designers — to help reimagine uniforms for more than 70,000 of our employees. Focusing on high quality fabrics, improved breathability and overall enhanced fit, our goal is to design and develop a more cohesive collection that looks good, feels good and enables employees to perform at their best on behalf of our customers.
United employees can learn more on the uniform designs by visiting Flying Together.
An insider's guide to Boston
Boston is a pack-it-all-in kind of place. Founded in 1630, one of America's oldest cities does many things well. Boston's many claims to fame include many of America's oldest historic landmarks and one of its oldest ballparks. It's a destination for history buffs, culture vultures, foodies, sports fans, families and more. No matter who your travel companions are or what they're interested in, everyone will find something to pique their interest in Beantown.

Getting there & around town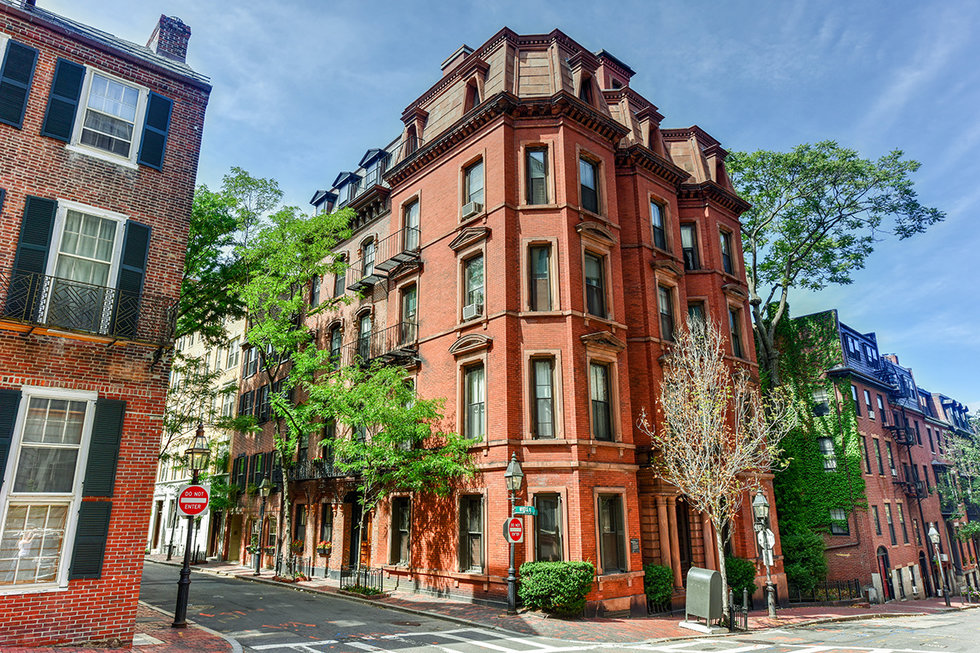 Fly direct to Boston's Logan International Airport (BOS) from many U.S. cities — visit united.com or use the United app to book your flight. Flights are 90 minutes from New York, two hours from Cleveland and five to six hours from California. From Logan International Airport, it's easy to hail a taxi, use ridesharing apps or take public transportation. If you want to take the scenic route, take a water taxi across Boston Harbor directly into downtown.
Downtown Boston is easy to navigate. It's walkable and taxis are plentiful. The MBTA, Boston's public transportation system, offers affordable access to Cambridge, many attractions and the suburbs. Keep in mind it's one of the oldest transportation systems in the country, so expect a few bumps. Because the city is dense, parking can be expensive or hard to find, so avoid driving if you can.
When to visit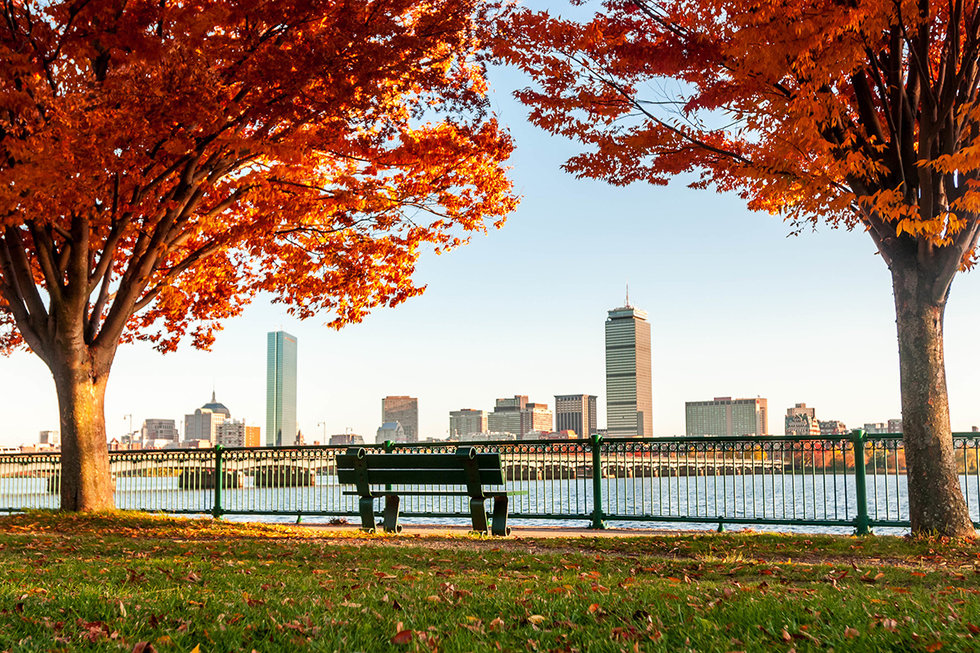 Summer and fall are the most popular seasons to visit. Summer is prime time to enjoy Boston's many parks, outdoor eateries, open-air concerts and baseball games at Fenway Park. Mild fall weather, beautiful autumn foliage and Halloween festivities in nearby Salem, Massachusetts make October one of Boston's busiest months. The city also sees an influx of visitors for the Boston Marathon in April. You'll find smaller crowds and more affordable prices in winter, but brace yourself for the cold.
What to do
There's so much to take in just by walking through Boston's cobblestoned streets. Downtown is quaint, compact and easy to explore by foot. The small city is packed with historic sites, New England's finest food, proud sports fans and friendly locals.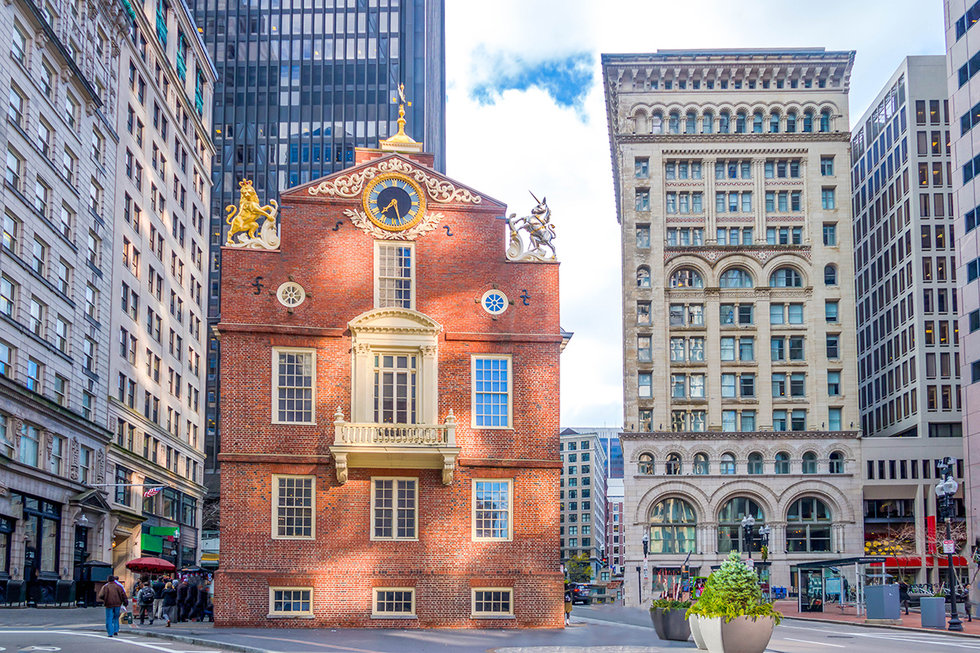 As the birthplace of the American Revolution, Boston's historic sites are an attraction in themselves. Walk the 2.5-mile Freedom Trail to visit 16 of them around the city, including Revolutionary-era museums, churches, buildings and an impressive warship. Faneuil Hall Marketplace is on the trail, too, and is one of Boston's top attractions, with plentiful shopping, dining and live music. Not much of a walker? Boston Duck Tours operate land-and-water historic tours on World War II-inspired vehicles, which transform from truck to boat mid-tour.
Many museums and sites are tucked along Boston Harbor. The waterfront is always bustling with activity year-round. The harborwalk is the perfect place to meander and explore without a strict agenda. Plan to visit a major attraction or two, but leave time to enjoy the scenery or to pop into a café for a coffee and sweet treat (award-winning Flour Bakery + Cafe is a local favorite).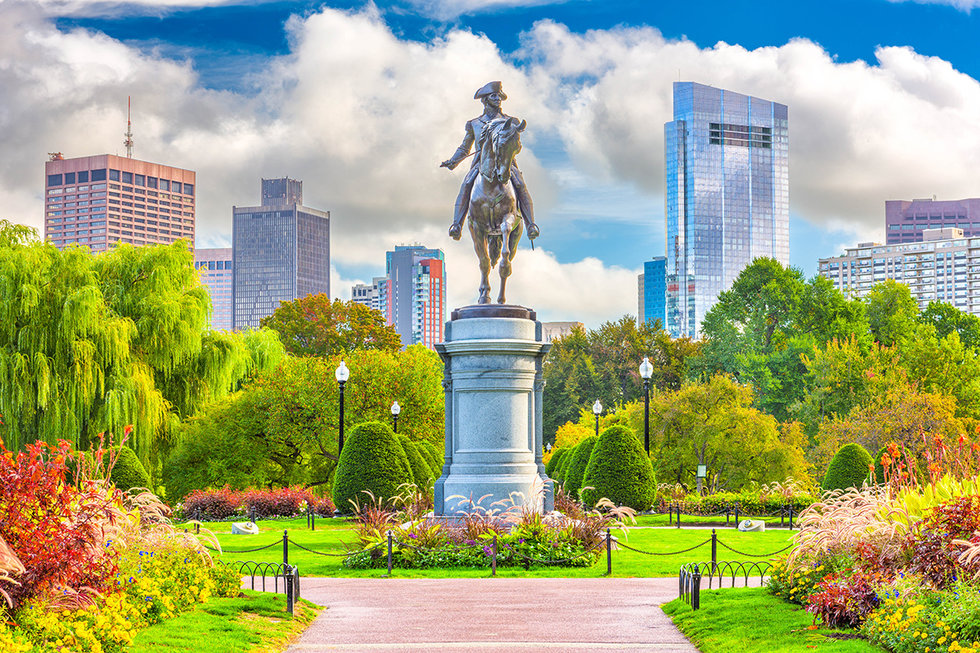 Deemed the "Athens of America," Boston boasts not only some of the country's oldest and most architecturally significant buildings, but also a thriving arts and culture scene. You could spend your entire trip touring its dozens of world-class museums. Take in classical music at the famous Boston Symphony Orchestra, or take a leisurely stroll through Boston Public Garden and Boston Common, the city's most well-known public parks. Riding the giant Swan Boats through the Public Garden lagoon is a kitschy, yet delightful experience, especially for kids.
What to eat
What must you absolutely eat in Boston? In short, everything. Long ago the city was nicknamed Beantown, allegedly after slow-cooked molasses baked beans served to sailors and traders. Today, Boston continues its reputation as a great eating city. From clam chowder to cannoli, the most popular dishes here are often hearty and decadent. Boston is also known for fresh lobster rolls, roast beef sandwiches and, of course, Boston cream pie.
Ask any Bostonian where to find "the best" of anything, and everyone will recommend a different spot. Cannoli from Mike's Pastry, Boston cream pie from Omni Parker House (where it was invented) and the roast beef 1000 sandwich from Cutty's frequently top the must-try lists. If you make it to a ball game at Fenway Park, Fenway Franks are a Boston staple.
Our role in 'Spider-Man™: Far From Home'
In Columbia Pictures upcoming release in association with Marvel Studios, "Spider-Man™: Far From Home," our web-slinging hero finds himself – yep, you guessed it – far from his home in New York City. And since flying is one of the few superpowers Spider-Man doesn't possess, we gave him a little help, meaning United is featured in the film.
The scenes of Peter Parker and his pals traveling to Europe take place on one of our Boeing 777s with the all-new United Polaris® business class, and several of our employees – including members of our Tech Ops, Inflight, Flight Operations and Airport Operations teams – served as actors and production support during shoots at New York/Newark (EWR) and London-Stansted (STN).
London-Heathrow (LHR) Customer Service Representative Manjit Heer and LHR Cargo Warehouse Operations Manager Richard Miller were background extras on board, and multiple flight attendants had a role, including San Francisco (SFO) Flight Attendant Tammy Harris.
"It was extremely surreal," said Tammy. "I was in my element because I was on the plane in uniform, but not really, because I'm not an actor."
Tammy said she hit her mark and delivered her line with gusto, and she's excited to see if she made the final cut when "Spider-Man™: Far From Home" hits worldwide theaters this summer.
"Hopefully, I'll have my two seconds of fame and all will be well," she joked.
Los Angeles (LAX) Aircraft Maintenance Supervisor Fernando Melendez is a veteran of several film shoots but said this one was his favorite. When the production went to London, he was one of five members of LAX Tech Ops who went over to look after our airplane and make adjustments to its interior based on the filmmaker's needs.
"When we parked the plane at Stanstead, there were lights and cameras surrounding us. It was like the plane was the star of the movie," he said. "Each day, we would work with the assistant director; he would go through and say, 'Okay, for this shoot we need these seats, or these panels removed,' so they could get the camera angles. Pretty much, the airplane was our responsibility; we opened it in the morning and closed it at night. We were the first ones there and the last ones to leave every day."
Fernando said the actors were all very gracious and engaging, and said the whole experience was fantastic from start to finish. It also earned him a little cooler cred with his 18-year-old son, who is a massive Marvel fan.
Leading up to the film's premiere this year, there will be plenty of ways for employees and customers to get into the Spidey spirit in anticipation of our cameo. Stay tuned for more details.
---
Peter Parker returns in "Spider-Man™: Far From Home," the next chapter of the Spider-Man™: Homecoming series! Our friendly neighborhood Super Hero decides to join his best friends Ned, MJ, and the rest of the gang on a European vacation. However, Peter's plan to leave super heroics behind for a few weeks are quickly scrapped when he begrudgingly agrees to help Nick Fury uncover the mystery of several elemental creature attacks, creating havoc across the continent!
Directed by Jon Watts, the film is written by Chris McKenna and Erik Sommers based on the Marvel Comic Book by Stan Lee and Steve Ditko. The film is produced by Kevin Feige and Amy Pascal. Louis D'Esposito, Victoria Alonso, Thomas M. Hammel, Eric Hauserman Carroll, Stan Lee, Avi Arad and Matt Tolmach serve as executive producers. The film stars Tom Holland, Samuel L. Jackson, Zendaya, Cobie Smulders, Jon Favreau, JB Smoove, Jacob Batalon, Martin Starr, with Marisa Tomei and Jake Gyllenhaal.
"Spider-Man™: Far From Home" makes its way to North American theaters on July 5, 2019.
What to expect from our improved app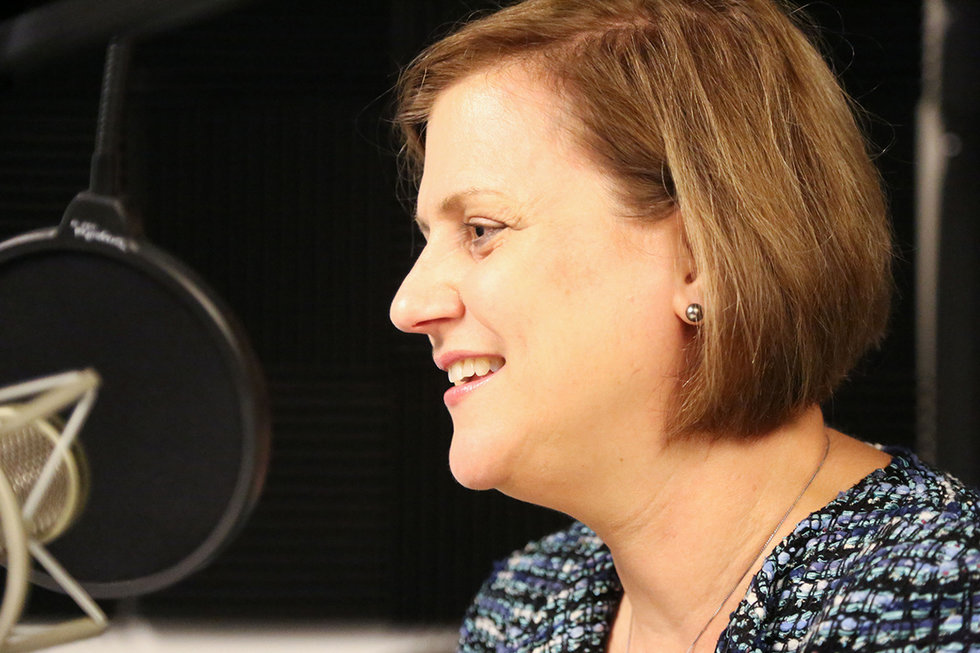 "Talking Points," host Brian Kelly, aka The Points Guy, is joined by Linda Jojo, Executive Vice President for Technology and Chief Digital Officer at United Airlines to discuss what passengers can expect from our improved app.
Read more about the improvements to the United app here.

Scroll to top