A United sendoff for Team USA athletes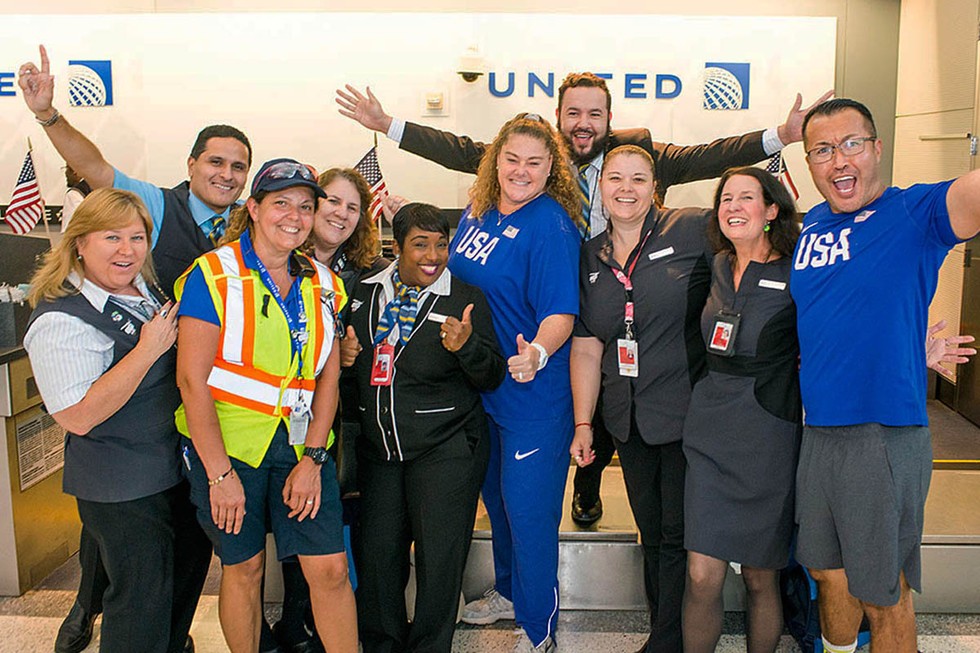 American flags waved to the beat of a live samba band as hundreds of customers and employees gathered at Gate E7 at Houston's International Airport (IAH) Wednesday night for a sendoff event for about 100 Team USA athletes.
"For us as a United family, the fact that we get to move the athletes and take them where they need to go is such a pleasure for us," Oscar Munoz, United's CEO, said on stage with Team USA athletes Justin Gatlin, Trayvon Bromell, Jordan Burroughs and Adeline Gray.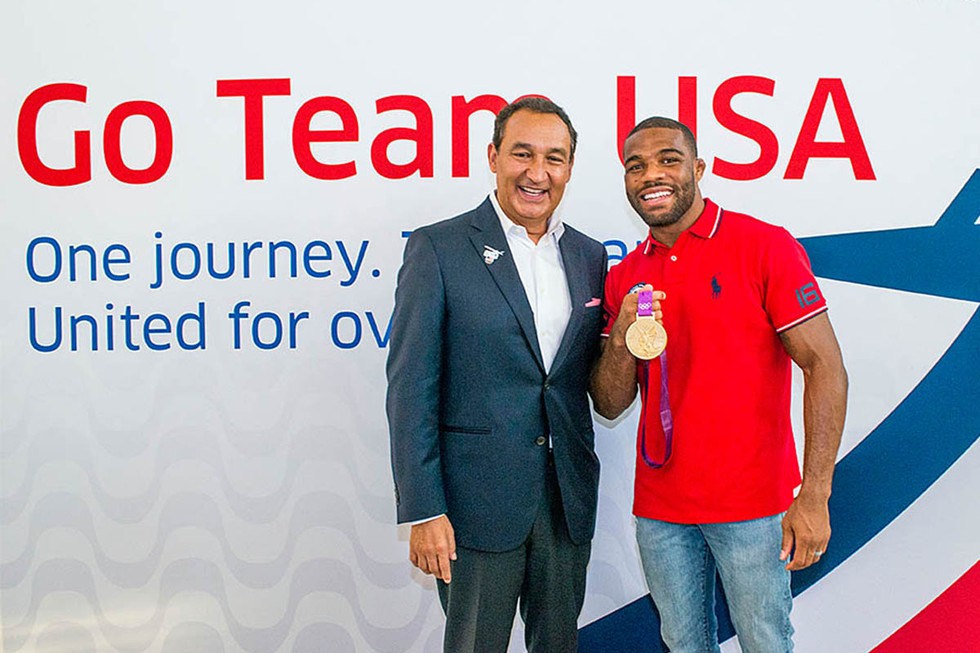 Oscar boarded the athletes for their flight to Rio de Janeiro (GIG), then sat shotgun in the pushback tractor as Flight 129 began its journey south.
IAH Storekeeper Epher Hernandez was one of the many employees who attended. "I wish the athletes the best in Rio," he said.
"This was a phenomenal event. All our teams worked together so well to pull this off," said IAH Airport Operations Supervisor Juliana Bernardes.
IAH Customer Service Representative Lydia Rios-Skeete said, "'Suerte vaya con dios' to our Team USA athletes."
"We're new employees and this is an incredible introduction to United," said new-hire Flight Attendant Alexandra Carr.