From Bangkok to Koh Kood: Two weeks in the Land of Smiles
A record number of tourists visited Thailand in 2018, more than 38 million lured by the promise of heavenly beaches and glorious cuisine, historic shrines and glittering temples. Even more are expected in 2019, making Thailand the most popular travel destination in Asia. If you've already visited the "Land of Smiles," you'll understand why. If you haven't, it might be time to plan your visit.
With so much to see, do and experience, it can be hard to know where to start. But to help, we've created a first-timer's guide to Thailand, covering the key places to visit over 14 glorious days.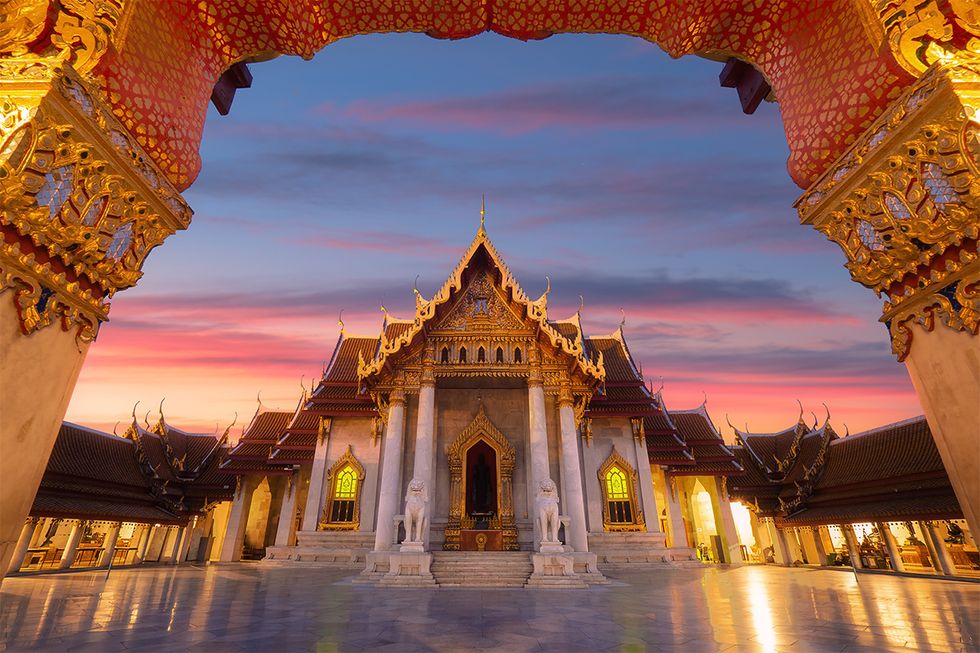 Two days in Bangkok
Fly into Bangkok's Suvarnabhumi Airport (BKK), which sits 18 miles east of the city.
What started out as a small trading center and port on the west banks of the Chao Phraya River 200 years ago is now one of the world's most densely populated cities, a land of towering skyscrapers and gleaming temples.
Venture onto the backpackers' beloved Khaosan Road to witness east and west collide. Look beyond to The Grand Palace, the Temple of Dawn and the giant reclining Buddha of Wat Pho. Slurp noodles and coconut juice among the city's floating market stalls, get ringside seats for brutal but balletic Muay Thai, and take a tuk tuk (auto rickshaw) to the astonishing Chatuchak Weekend Market, where 8,000 market stalls sell everything imaginable and more.
And if time allows, take a tour to the infamous River Kwai Bridge in Kanchanaburi, about 80 miles to the west of Bangkok. The bridge and Kanchanaburi War Cemetery offer a poignant reminder of those who lost their lives during World War II.
Two days in Bangkok works well: fly in, shake off your jet lag and familiarize yourself with a new country. Then we suggest you escape the crowds and chaos by heading north of the city.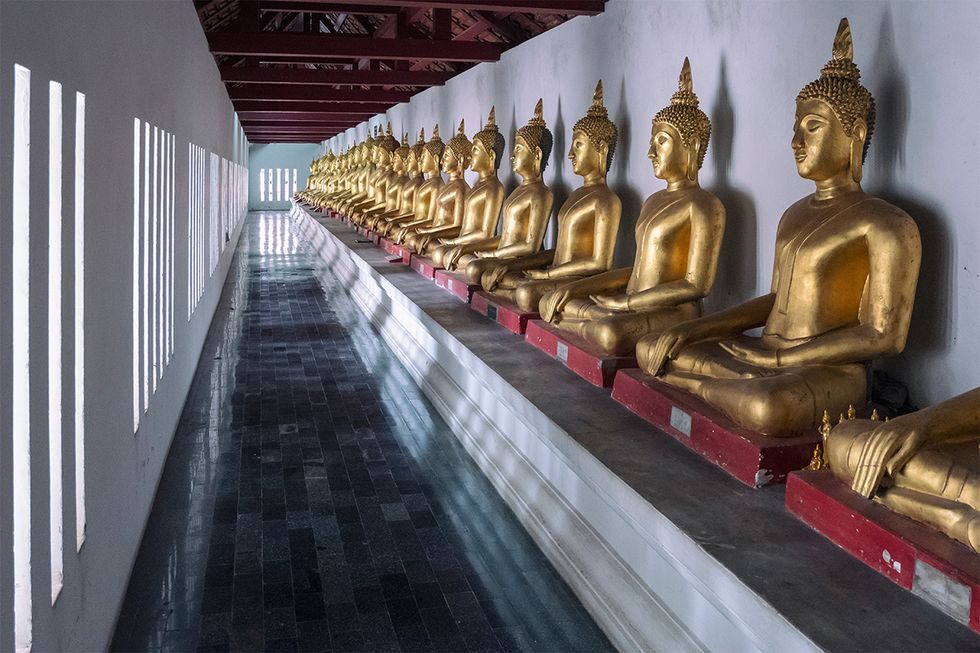 Two days around Phitsanulok
Take a slow-but-enjoyable train ride north to Phitsanulok, the sleepy but attractive provincial capital that sits 249 miles north of Bangkok and 186 miles south of Chiang Mai. While Phitsanulok is pleasant enough for a night, the main reason to stay here is to visit the nearby UNESCO World Heritage City of Sukhothai, an hour's drive west.
The first capital of Siam, Sukhothai was the cradle of Thai civilization and is considered to be the birthplace of Thai art, architecture and language. Today it's home to a vast array of historical sites and temple ruins that will fill your phone and Instagram feed. Eat at the homely Ban Mai, stay the night at Yodia Heritage Hotel, then fly the hour north to Chiang Mai the following morning.
If you prefer to stay in Bangkok and want a similar experience, take a day trip to Ayutthaya and the ruins of the old city in Ayutthaya Historical Park. Expect larger crowds as a result of its proximity to the capital. Upon your return to Bangkok, fly the hour north to Chiang Mai.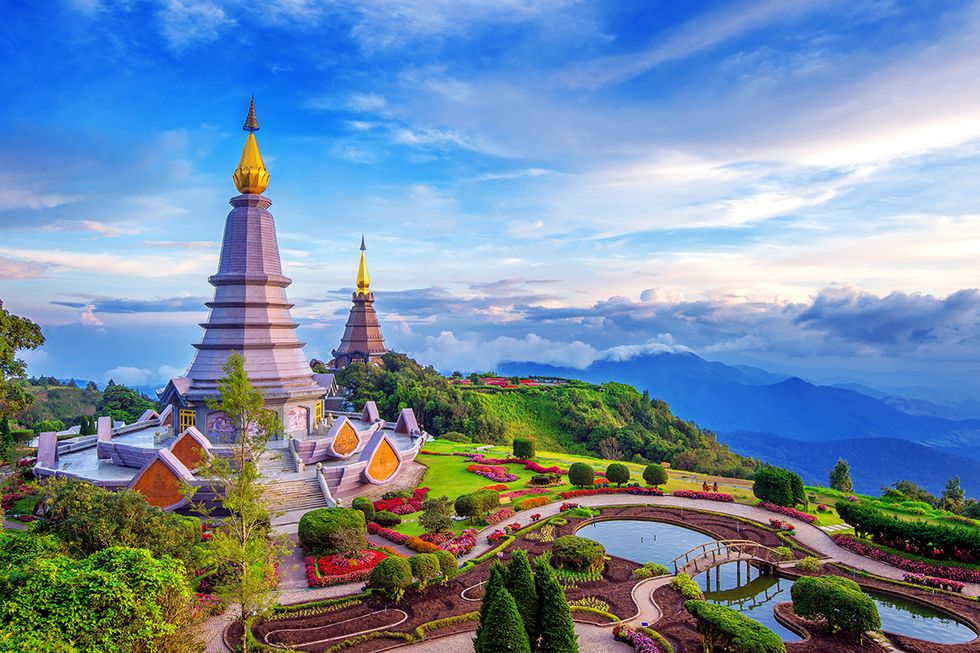 Three days in Chiang Mai
Around 435 miles north of Bangkok stands Thailand's second city – its name translating as 'new city'.
While Bangkok squeezes in nine million people, Chiang Mai is home to around 200,000 people, and life shuffles by at a more sedate pace here. Set in a verdant valley on the banks of the Ping River, the city was founded in 1296 as a walled city surrounded by a moat.
Today, with both city and moat remaining, past and present weave seamlessly together. The old city and temples at the city's heart retain the atmosphere of an ancient village while the new city boasts modern buildings rising up around it.
Historic temples, museums, handicraft shops and the night (and day) markets are essential stops while day-long cooking courses allow you to master several Thai specialties — and give you an excuse to slurp hot and sour soup for breakfast.
When in Chiang Mai, you really should take an adventure tour in the jungles north of the city. Elephant trekking, cycling, kayaking, white water rafting and zip-lining through the canopy of the jungle are just a few of the options, with 200-plus companies offering an adventure to suit every appetite.

After all that exertion, you may need a beach. Luckily, the paradise island of Phuket is an easy two-hour flight south.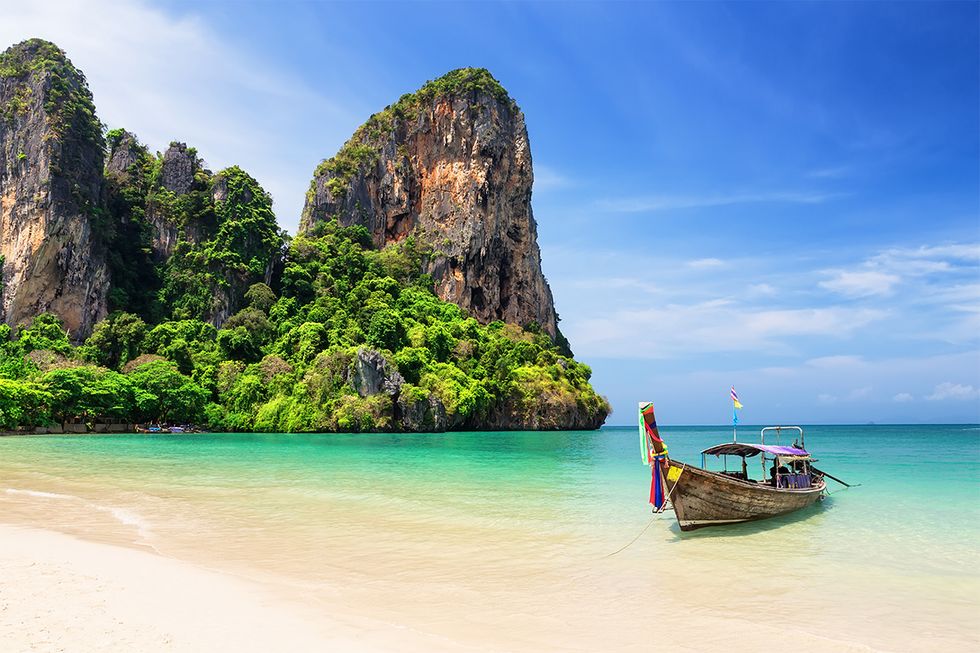 Three days in Phuket
Thailand's largest and busiest island is joined to the mainland by a bridge that supplies a steady stream of tourists, and it's easy to see why. The "Pearl of the Andaman" is the Thai island of your imagination, with the powdery-white beaches and shimmering turquoise sea you've been dreaming of, but it's also so much more.
Phuket has it all — a six-star resort with your own private butler, designer boutiques, world-class celebrity-chef restaurants and nightlife to take you from dusk until dawn. In addition, you'll find major temples, wildlife sanctuaries and national parks. Not to mention world-class diving and snorkeling at nearby Ko Similan. Phuket ticks every box and is almost everything you'd imagine it to be.
At the heart of it all is an island of staggeringly beautiful beaches. The busiest and most developed stretch are along Phuket's southwest coast at Patong, Karon and Kata, with lower key alternatives scattered further north at Layan, Surin and Bangtao, while the hidden secrets of Banana Rock and Nui Beach reward those who venture off the beaten track.

At this point you have a choice. Either stay as long on Phuket as your time allows before flying back to Bangkok, or fly five hours north-east to Trat, hop across to Koh Chang and turn the relaxation levels down even further.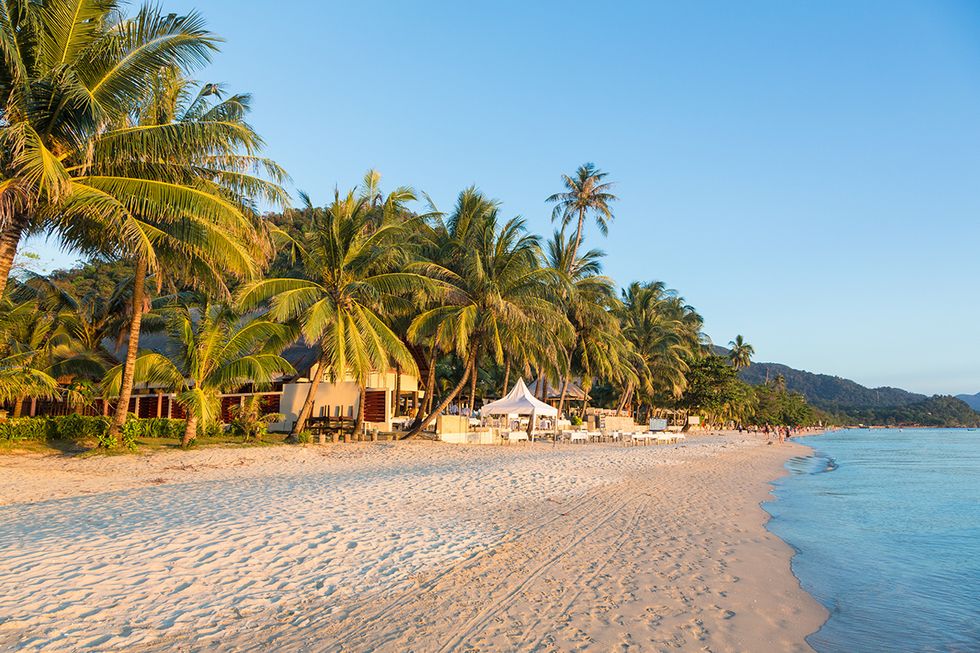 Three days on Koh Chang
Koh Changis one of Thailand's most laid-back and relatively untouched islands. Its west coast has succumbed to development around its main beaches, but head south or along the east coast and you'll uncover a low-key experience, with small, mostly family-run hotels and guest houses, yoga and spa resorts, and traditional Thai fishing villages.
You could happily stay here forever. But if Koh Chang somehow feels too crowded, hop on a passenger-only boat to Koh Kood — a smaller, even quieter version of the island you're leaving behind. Koh Kood brings you the beaches, the mountain jungles, the low-key bungalows and the ultra-luxurious resorts, but with very few tourists to spoil your view. You won't quite have the island to yourself, it will just feel that way.

You won't want to leave, but you can't stay forever. So, to complete your vacation, we suggest you head back to where it all began.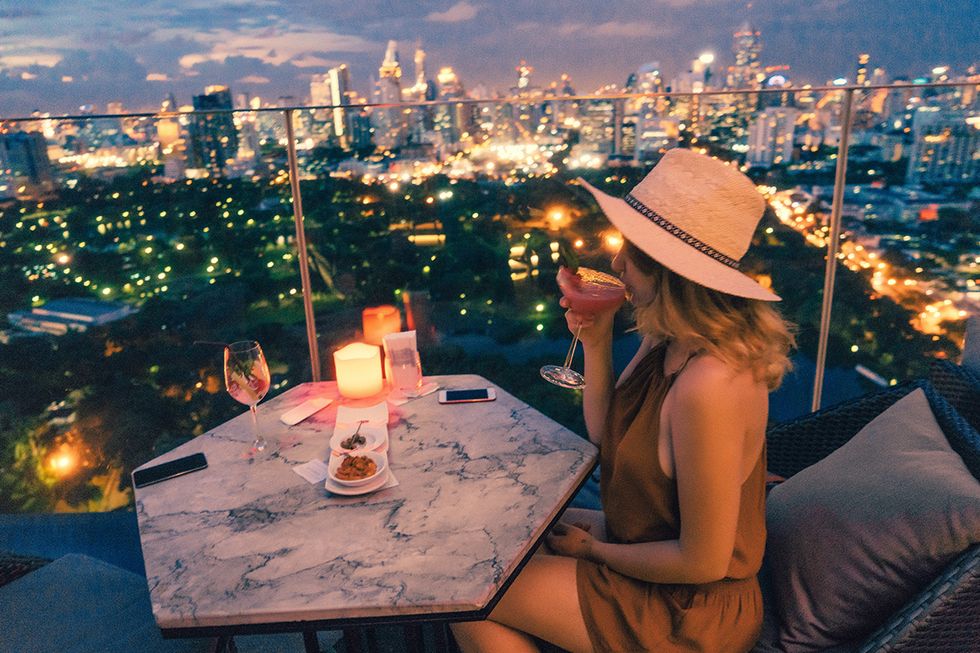 One final night in Bangkok
If you are visiting Bangkok for the first time, returning for a night at the end of your vacation will allow you to appreciate the city without the jet lag or the sense of mild bewilderment. Enjoy one final night before flying out of Suvarnabhumi Airport.
When to visit:Aim for between November and early April, the driest period of the year and also the warmest, with temperatures in the upper 80s to mid 90s and up to nine hours of sunshine daily. Thailand's rainy months are between March and October. It's still beautifully warm, but you should expect sudden and often heavy rain showers. To avoid the crowds, visit between May and September, the quietest period of the year when temperatures and prices are a little lower.

United flies to Hong Kong, which can be a stepping stone to everything Thailand has to offer. From Hong Kong, you can fly with one of our Star Alliance member airlines. For more details and to start your adventure, visit united.comor use the United mobile app.
We will continue building out our already expansive route network next year, adding flights to some attractive leisure destinations in the United States and the Caribbean.
Our hometown hub, Chicago O'Hare International Airport, will be the beneficiary of three of those new routes, which include Santa Barbara, California; Pasco, Washington; and Vail, Colorado. Rounding it out, United will add service from Denver to Nassau, Bahamas, and from Houston to Spokane, Washington. Tickets for all of these destinations are on sale now.
The Denver-Nassau route will begin on March 7, 2020, followed by Chicago-Santa Barbara, Chicago-Pasco, Chicago-Vail and Houston-Spokane on June 4. When that time comes, United will be the only airline offering nonstop service between Denver and Nassau and Chicago and Pasco.
All of these routes will open up a world of connection possibilities for customers living in each market. They'll also be scheduled to give flyers optimal arrival and departure time options. For instance, a passenger going from Chicago to Santa Barbara will have a flight option that departs O'Hare at 7:45 p.m. local time, arriving at Santa Barbara Airport at 10:30 p.m. That's ideal for business travelers.
"We want to offer customers the very best schedule, the best network and the most flight options in the industry," said Ankit Gupta, United's vice president of Domestic Network Planning.
The Boeing 737-800 aircraft will serve the Denver-Nassau route. Passengers going from Chicago to Santa Barbara and from Chicago to Vail will fly on the 737-700. United's 76-seat Embraer 175 aircraft, equipped with United First, Economy Plus and United Economy class seats, will operate on the Chicago-Pasco and Houston-Spokane routes.
You'll find flight times and additional details in the grid below. For more information and to book your tickets, visit
united.com
or download the United mobile app.
Depart

Arrive

Frequency

Duration

Chicago (ORD)

7:45 p.m.

Santa Barbara (SBA)

10:30 p.m.

Daily

Year-round

SBA

11:20 p.m.

ORD

5:20 a.m.

Daily

Year-round

ORD

8:00 p.m.

Pasco (PSC)

10:24 p.m.

Daily

Year-round

PSC

11:38 p.m.

ORD

5:20 a.m.

Daily

Year-round

ORD

4:00 p.m.

Vail/Eagle (EGE)

5:54 p.m.

Daily

Summer seasonal

(June 4 through September 6, 2020)

EGE

9:00 a.m.




ORD

12:45 p.m.

Daily

Summer seasonal

(June 4 through September 7, 2020)

Denver (DEN)

9:56 a.m.

Nassau (NAS)

4:00 p.m.

Once a week on Saturdays

Year-round

(with a break from mid-August through late-October)

NAS

11:37 a.m.

DEN

2:43 p.m.

Once a week on Saturdays

Year-round

(with a break from mid-August through late-October)

Houston (IAH)

9:32 p.m.

Spokane (GEG)

11:32 p.m.

Daily

Summer seasonal

(June 4 through August 17, 2020)

GEG

11:55 p.m.

IAH

6:17 a.m.

Daily

Summer seasonal

(June 4 through August 17, 2020)
Right now, around the world, brave members of America's armed forces are on duty, defending our freedom and upholding our values.
When not laser-focused on the mission at hand, they're looking forward to the day when their service to our nation is fulfilled and they can reunite with their families.
They are also imagining how they can use their hard-earned skills to build an exciting, rewarding and important career when they return home.
I want them to look no further than United Airlines.
That's why we are focused on recruiting, developing and championing veterans across our company, demonstrating to our returning women and men in uniform that United is the best possible place for them to put their training, knowledge, discipline and character to the noblest use.
They've developed their knowledge and skills in some of the worst of times. We hope they will use those skills to keep United performing at our best, all of the time.
That's why we are accelerating our efforts to onboard the best and the brightest, and substantially increasing our overall recruitment numbers each year.
We recently launched a new sponsorship program to support onboarding veterans into United and a new care package program to support deployed employees. It's one more reason why United continues to rank high - and rise higher - as a top workplace for veterans. In fact, we jumped 21 spots this year on Indeed.com's list of the top U.S workplaces for veterans. This is a testament to our increased recruiting efforts, as well as our efforts to create a culture where veterans feel valued and supported.
We use the special reach and resources of our global operations to partner with outstanding organizations. This is our way of stepping up and going the extra mile for all those who've stepped forward to answer our nation's call.
We do this year-round, and the month of November is no exception; however, it is exceptional, especially as we mark Veterans Day.
As we pay tribute to all Americans who have served in uniform and carried our flag into battle throughout our history, let's also keep our thoughts with the women and men who are serving around the world, now. They belong to a generation of post-9/11 veterans who've taken part in the longest sustained period of conflict in our history.

Never has so much been asked by so many of so few.... for so long. These heroes represent every color and creed. They are drawn from across the country and many immigrated to our shores.

They then freely choose to serve in the most distant and dangerous regions of the world, to protect democracy in its moments of maximum danger.
Wherever they serve - however they serve - whether they put on a uniform each day, or serve in ways which may never be fully known, these Americans wake up each morning willing to offer the "last full measure of devotion" on our behalf.
Every time they do so, they provide a stunning rebuke to the kinds of voices around the world who doubt freedom and democracy's ability to defend itself.
Unfortunately, we know there are those who seem to not understand – or say they do not - what it is that inspires a free people to step forward, willing to lay down their lives so that their country and fellow citizens might live.
But, we – who are both the wards and stewards of the democracy which has been preserved and handed down to us by veterans throughout our history – do understand.
We know that inciting fear and hatred of others is a source of weakness, not strength. And such divisive rhetoric can never inspire solidarity or sacrifice like love for others and love of country can.
It is this quality of devotion that we most honor in our veterans - those who have served, do serve and will serve.
On behalf of a grateful family of 96,000, thank you for your service.
Humbly,
Oscar
Each year around Veterans Day, Indeed, one of the world's largest job search engines, rates companies based on actual employee reviews to identify which ones offer the best opportunities and benefits for current and former U.S. military members. Our dramatic improvement in the rankings this year reflects a stronger commitment than ever before to actively recruiting, developing and nurturing veteran talent.
"We've spent a lot of time over the past 12 months looking for ways to better connect with our employees who served and attract new employees from the military ranks," said Global Catering Operations and Logistics Managing Director Ryan Melby, a U.S. Army veteran and the president of our United for Veterans business resource group.
"Our group is launching a mentorship program, for instance, where we'll assign existing employee-veterans to work with new hires who come to us from the armed forces. Having a friend and an ally like that, someone who can help you translate the skills you picked up in the military to what we do as a civilian company, is invaluable. That initiative is still in its infancy, but I'm really optimistic about what it can do for United and for our veteran population here."
Impressively, we were the only one of our industry peers to move up on the list, further evidence that we're on a good track as a company.
Scroll to top