From Bangkok to Koh Kood: Two weeks in the Land of Smiles
A record number of tourists visited Thailand in 2018, more than 38 million lured by the promise of heavenly beaches and glorious cuisine, historic shrines and glittering temples. Even more are expected in 2019, making Thailand the most popular travel destination in Asia. If you've already visited the "Land of Smiles," you'll understand why. If you haven't, it might be time to plan your visit.
With so much to see, do and experience, it can be hard to know where to start. But to help, we've created a first-timer's guide to Thailand, covering the key places to visit over 14 glorious days.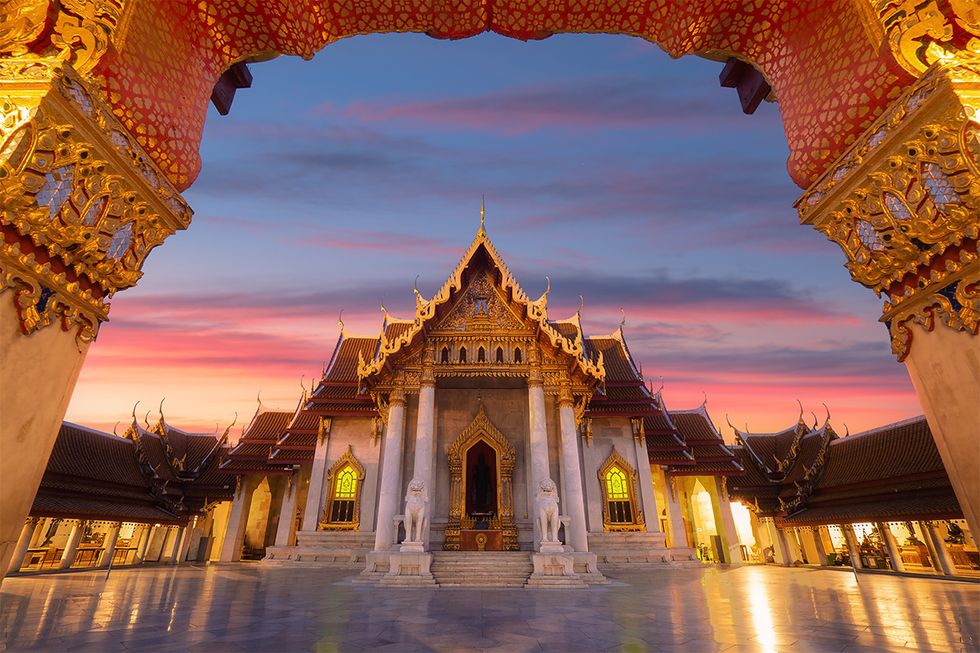 Two days in Bangkok
Fly into Bangkok's Suvarnabhumi Airport (BKK), which sits 18 miles east of the city.
What started out as a small trading center and port on the west banks of the Chao Phraya River 200 years ago is now one of the world's most densely populated cities, a land of towering skyscrapers and gleaming temples.
Venture onto the backpackers' beloved Khaosan Road to witness east and west collide. Look beyond to The Grand Palace, the Temple of Dawn and the giant reclining Buddha of Wat Pho. Slurp noodles and coconut juice among the city's floating market stalls, get ringside seats for brutal but balletic Muay Thai, and take a tuk tuk (auto rickshaw) to the astonishing Chatuchak Weekend Market, where 8,000 market stalls sell everything imaginable and more.
And if time allows, take a tour to the infamous River Kwai Bridge in Kanchanaburi, about 80 miles to the west of Bangkok. The bridge and Kanchanaburi War Cemetery offer a poignant reminder of those who lost their lives during World War II.
Two days in Bangkok works well: fly in, shake off your jet lag and familiarize yourself with a new country. Then we suggest you escape the crowds and chaos by heading north of the city.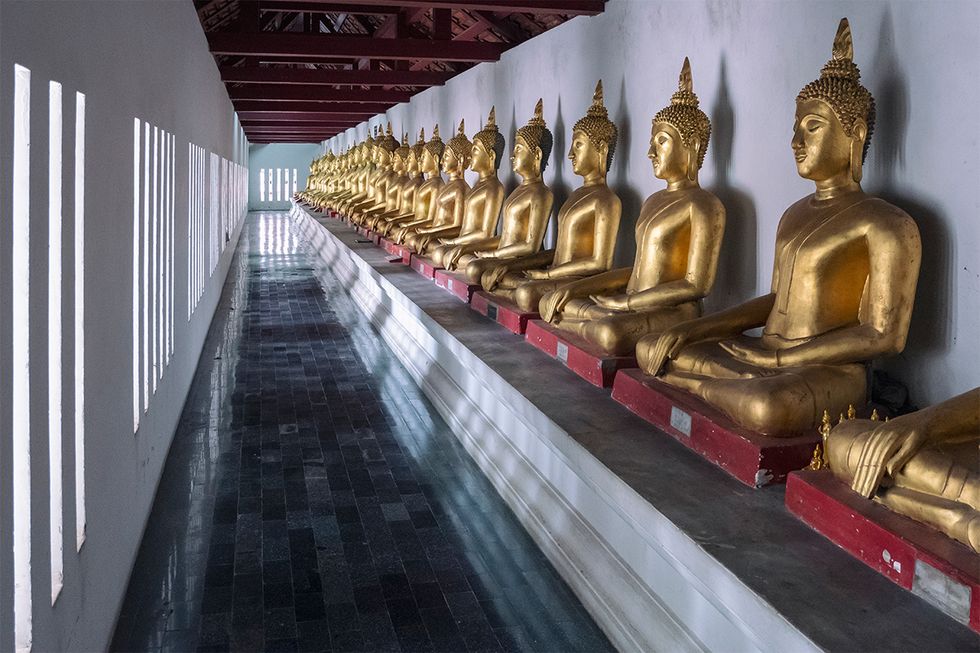 Two days around Phitsanulok
Take a slow-but-enjoyable train ride north to Phitsanulok, the sleepy but attractive provincial capital that sits 249 miles north of Bangkok and 186 miles south of Chiang Mai. While Phitsanulok is pleasant enough for a night, the main reason to stay here is to visit the nearby UNESCO World Heritage City of Sukhothai, an hour's drive west.
The first capital of Siam, Sukhothai was the cradle of Thai civilization and is considered to be the birthplace of Thai art, architecture and language. Today it's home to a vast array of historical sites and temple ruins that will fill your phone and Instagram feed. Eat at the homely Ban Mai, stay the night at Yodia Heritage Hotel, then fly the hour north to Chiang Mai the following morning.
If you prefer to stay in Bangkok and want a similar experience, take a day trip to Ayutthaya and the ruins of the old city in Ayutthaya Historical Park. Expect larger crowds as a result of its proximity to the capital. Upon your return to Bangkok, fly the hour north to Chiang Mai.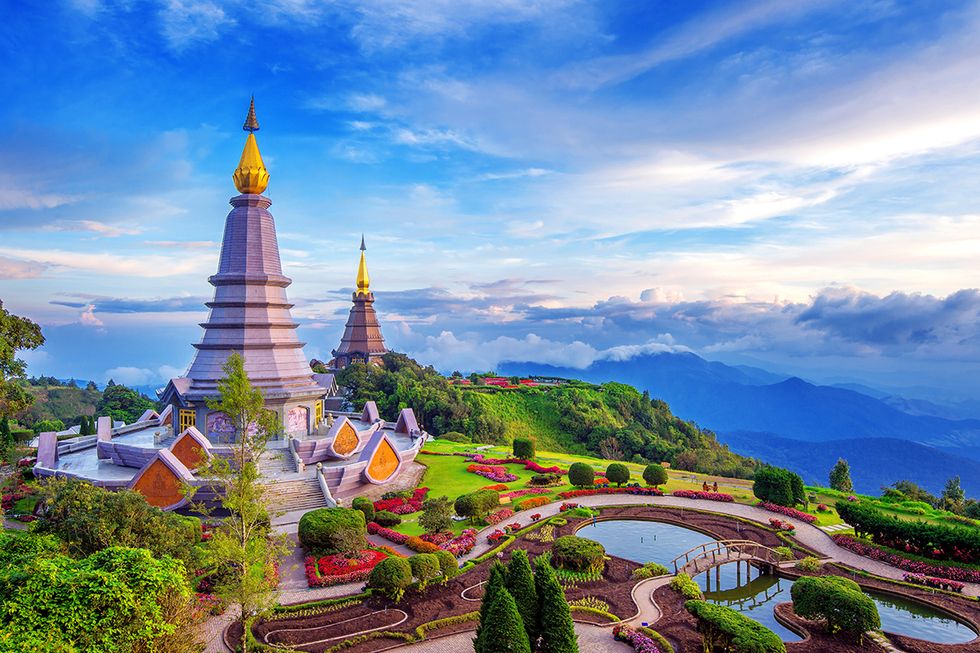 Three days in Chiang Mai
Around 435 miles north of Bangkok stands Thailand's second city – its name translating as 'new city'.
While Bangkok squeezes in nine million people, Chiang Mai is home to around 200,000 people, and life shuffles by at a more sedate pace here. Set in a verdant valley on the banks of the Ping River, the city was founded in 1296 as a walled city surrounded by a moat.
Today, with both city and moat remaining, past and present weave seamlessly together. The old city and temples at the city's heart retain the atmosphere of an ancient village while the new city boasts modern buildings rising up around it.
Historic temples, museums, handicraft shops and the night (and day) markets are essential stops while day-long cooking courses allow you to master several Thai specialties — and give you an excuse to slurp hot and sour soup for breakfast.
When in Chiang Mai, you really should take an adventure tour in the jungles north of the city. Elephant trekking, cycling, kayaking, white water rafting and zip-lining through the canopy of the jungle are just a few of the options, with 200-plus companies offering an adventure to suit every appetite.

After all that exertion, you may need a beach. Luckily, the paradise island of Phuket is an easy two-hour flight south.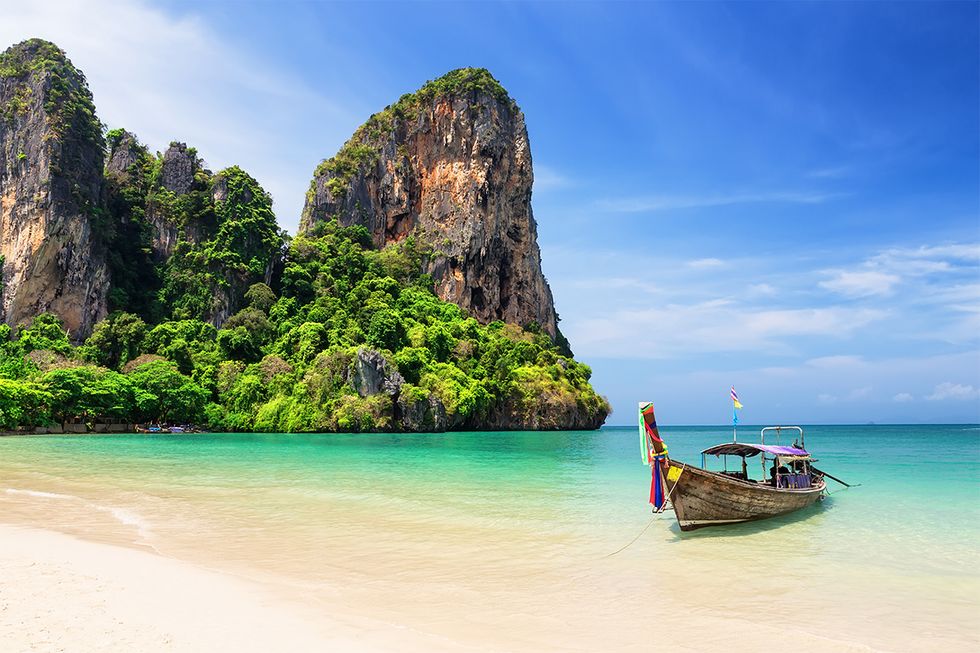 Three days in Phuket
Thailand's largest and busiest island is joined to the mainland by a bridge that supplies a steady stream of tourists, and it's easy to see why. The "Pearl of the Andaman" is the Thai island of your imagination, with the powdery-white beaches and shimmering turquoise sea you've been dreaming of, but it's also so much more.
Phuket has it all — a six-star resort with your own private butler, designer boutiques, world-class celebrity-chef restaurants and nightlife to take you from dusk until dawn. In addition, you'll find major temples, wildlife sanctuaries and national parks. Not to mention world-class diving and snorkeling at nearby Ko Similan. Phuket ticks every box and is almost everything you'd imagine it to be.
At the heart of it all is an island of staggeringly beautiful beaches. The busiest and most developed stretch are along Phuket's southwest coast at Patong, Karon and Kata, with lower key alternatives scattered further north at Layan, Surin and Bangtao, while the hidden secrets of Banana Rock and Nui Beach reward those who venture off the beaten track.

At this point you have a choice. Either stay as long on Phuket as your time allows before flying back to Bangkok, or fly five hours north-east to Trat, hop across to Koh Chang and turn the relaxation levels down even further.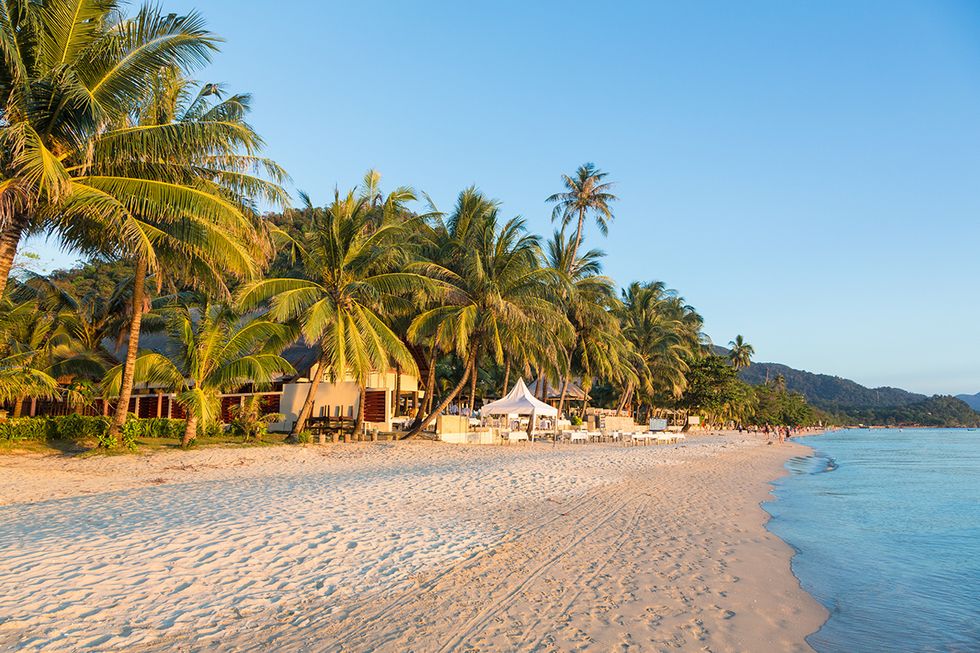 Three days on Koh Chang
Koh Changis one of Thailand's most laid-back and relatively untouched islands. Its west coast has succumbed to development around its main beaches, but head south or along the east coast and you'll uncover a low-key experience, with small, mostly family-run hotels and guest houses, yoga and spa resorts, and traditional Thai fishing villages.
You could happily stay here forever. But if Koh Chang somehow feels too crowded, hop on a passenger-only boat to Koh Kood — a smaller, even quieter version of the island you're leaving behind. Koh Kood brings you the beaches, the mountain jungles, the low-key bungalows and the ultra-luxurious resorts, but with very few tourists to spoil your view. You won't quite have the island to yourself, it will just feel that way.

You won't want to leave, but you can't stay forever. So, to complete your vacation, we suggest you head back to where it all began.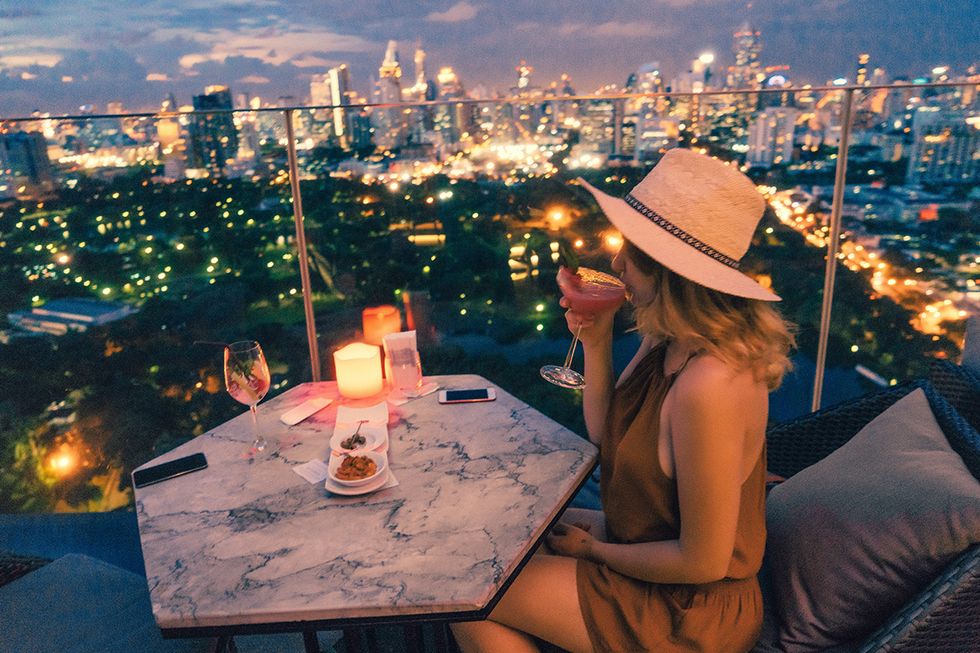 One final night in Bangkok
If you are visiting Bangkok for the first time, returning for a night at the end of your vacation will allow you to appreciate the city without the jet lag or the sense of mild bewilderment. Enjoy one final night before flying out of Suvarnabhumi Airport.
When to visit:Aim for between November and early April, the driest period of the year and also the warmest, with temperatures in the upper 80s to mid 90s and up to nine hours of sunshine daily. Thailand's rainy months are between March and October. It's still beautifully warm, but you should expect sudden and often heavy rain showers. To avoid the crowds, visit between May and September, the quietest period of the year when temperatures and prices are a little lower.

United flies to Hong Kong, which can be a stepping stone to everything Thailand has to offer. From Hong Kong, you can fly with one of our Star Alliance member airlines. For more details and to start your adventure, visit united.comor use the United mobile app.
Load more
Scroll to top