Three Perfect Days: Beijing
Story by Benjamin Carlson | Photography by Aurēlien Foucalt | Hemispheres, August 2018
Beijing is a bit like the Ptolemaic model of the world: ancient, encircled by rings, and once regarded as the center of the universe. China's political heart since Mongol conquerors made it their capital in the 13th century, the city has gone through countless transformations—from dusty outpost to glitzy megalopolis—while remaining the country's gravitational core. It's a place where politics reign but punk rock thrives in the cracks, a hub of high- tech innovation whose people still abide by ancient mores. In short, Beijing is the most vivid embodiment of the old truism about China: that it is an immense place of immense contradictions—not so much the center of the universe but a universe in itself.
The Jade Belt Bridge at the Summer Palace
Day 1
If Beijing has a magnetic core, it's here: a mile east of the Forbidden City, where emperors once rode in palanquins and where the new elite buzz about in Maseratis and McLarens. I, however, opt for two wheels—a bicycle courtesy of the friendly concierge at The Peninsula, where I'm staying. A Chinese guest in a bow tie and rhinestone-studded sneakers waiting in the lobby seems puzzled by the sight of a bike being wheeled out and offers to share a cab.
A moat at the Forbidden City
Undeterred, I cycle to a street lined with poplar trees and rose bushes, where I soon find myself surrounded by people pedaling in the same direction, including a fleet of six beefy men on identical blue bikes. I take a right-hand turn and the road widens. This is Chang'an Avenue (aka Eternal Peace Street), a 10-lane stretch running between Tiananmen Square and the Forbidden City. I pull over beside a huge portrait of Mao Zedong, intrigued by the scale of the image and by Mao's orange-ish skin tone, like a bad spray-tan. "No stop- ping," a nearby guard suggests in Mandarin. "Keep moving!"
"The Forbidden City, with its majestic golden- capped pavilions, was designed to shock and awe."
Once I make it through the block-long line for security at the Forbidden City I head into a waiting area, where a vendor stands over a pile of gold hats with built-in pigtails. I ask if they are for eunuchs, and he frowns. "Only emperors wear those. We don't sell hats for eunuchs!"
Vendors on Qianmen commercial street
The Forbidden City— with its gargantuan Hall of Supreme Harmony and 180 acres of courtyards, palaces, and majestic golden-capped pavilions—was designed to shock and awe. Even today, in a city bristling with extravagant skyscrapers, it does the job. I pass into the inner sanctum, a courtyard that used to be off limits to every- one but the emperor. After a minute alone in this vast and strangely discomfiting space, I edge toward a provincial tour group, just for the company.
By the time I leave—the Forbidden City is like Ikea; you have to walk through the whole thing to get out—I'm not only humbled but famished. For lunch, I've arranged to meet American expat Patrick Rhine, the director of research at the Ullens Center for Contemporary Art, at the small Hunanese restaurant Blessed Events. The air inside is sour and pun- gent. I ask Rhine about the smell, and he replies, "What smell?" When my order of rice noodles and pork arrives, I understand: The bowl is full of fermented pickles. They are, I find, much more pleasant in the mouth than the nose. The pork chunks are sweet and fatty, the rice noodles slippery, the soup hot and sour.
A carved dragon at the Forbidden City
Afterward, we wander over to Art District 798, a block of Bauhaus-style factories that's been refurbished into a hub of quirky shops, high-minded galleries, and bizarre installations. "This place used to be a lot cheesier—lots of over- priced, tacky chinoiserie," Rhine says as we walk through the complex. "There are at least three ocarina shops within 100 meters of us now, and I don't know why."

A portrait of Mao Zedong at the Forbidden City
We pass a stack of dinosaur statues in cages, and a space where an artist has jabbed a potato with a bent fork and placed it in a bowl. "It's a commentary on the failure of Western culture, I think," explains a nice young lady in octagonal spectacles. She points to a dish filled with dark liquid and two clay beads. "This one's called Bubba and Forrest Go Home."
It can be tough to tell what's tongue-in-cheek at 798, but there are no such ambiguities across the street at China Cow Parade Park, which sells weird cow statues and displays a wall-size, military-style map showing the shop's 10-year plan for carpeting China in stores. "There's weird random stuff constantly going on," Rhine says. He points to a blocked-off side street. "The North Korean government has a sculpture house there. And over there," he points again, "the other week they had pig wrestling."
I bid Rhine goodbye and head off to another section of 798, where the M Woods museum is showing an exhibit of videos by the Los Angeles artist Paul McCarthy. At the door, an attendant demands proof that I'm 18. It quickly becomes clear why. In one video clip, a man in an Alfred E. Neuman mask is assaulting a five-gallon ketchup bottle— and it gets a lot more transgressive than this. Time to call it a day.
Duck foie gras ravioli at Jing
Fortunately, there are no five-gallon ketchup jugs at Jing, the Peninsula hotel's elegantly subdued French restaurant. The brainchild of chef Julien Cadiou, brought to Beijing by way of Hong Kong, it offers exquisite renditions of dishes tailored to the comfort food–oriented palate of China. I order wildly: wasabi big eye tuna and wagyu beef tartare with quail egg yolk; duck foie gras ravioli in vegetal consommé; a succulent lobster cavatelli; chicken thigh with a mushroom-foam garnish and a hazelnut red wine reduction.
In need of a nightcap, I order a cocktail at The Lobby lounge. A waiter brings a Manhattan as a jazz band takes the stage. "I wish you bluebirds in the spring," the alto sings, looking me in the eye. "I set you free-e-e-e."
I take that as my cue to go to bed.
The restaurant's lavish entrance
Day 2
It's morning, and I'm walking through Baochao hutong, a leafy alleyway that feels like a time capsule. I watch a woman pulling laundry along a line while another empties a bucket with a soft splash. The cry of a knife-sharpener echoes through the alley. I stop at a roadside cart for a Shandong-style jianbing, a fresh-made crepe with a filling of spicy egg, pickled vegetables, and spring onions.
Centuries ago, camel trains used to end their journey from central Asia in these dusty streets. Now, scooters zip by on the pavement, but the ambience is otherwise unchanged. The Drum Tower (or Gulou, pronounced "goo-low") still stands at the center of the city's biggest unbroken hutong block, a labyrinth of picturesque alleyways that date to the 13th-century Yuan dynasty and are dotted with traditional courtyard homes. Passing piled bicycles and half-open doors, I encounter four elderly aunties and an uncle in a Panama hat who are seated on stools, watching the hutong as if it were TV. I wave hello, and they watch impassively, much as you would if a TV character waved.
Sampling Beijing's culinary delights by tuk-tuk on a Lost Plate tour
I soon understand why they spend their days watching the street. An old man walks by swinging two cages with shrieking parakeets; a girl in a watermelon crinoline dress poses for a cameraman while her friend in a lemon crinoline dress adjusts her bangs. Nearby, a little boy in split-bottom pants draws a chalk spaceship on the ground; his mother asks, "Do you love to eat?" He thinks a moment and replies, "I love to eat meat buns!" A man, dusted shoulder-to-knuckles in flour, makes pancakes with split hot dogs on a round griddle.
"Camel trains used to end their journey from central Asia
in these dusty streets. Now, scooters zip by on the pavement."
I wind my way to the Drum Tower, the imposing 15th-century structure where servants used to beat the hours. (Now, 10- minute demonstrations happen throughout the day.) A sunny flagstone plaza stretches between the lantern-shaped building and its humbler mate, the Bell Tower.
On Gulou street, which skirts the south side of the tower, the atmosphere changes; the alleys give way to a strip of fashionable cafés and bars. A pink-haired girl in gothic schoolgirl attire marches into a shop specializing in vampire paraphernalia. A tattooed man rushes by clutching a mandolin. Outside a guitar store a group of overheated guys roll their shirts up to expose their bellies—the Beijing bikini— causing a young hipster couple to hop off the sidewalk to avoid them.
A lantern-filled back alley
From here, I catch a cab to the diplomatic district, Sanlitun. Less punk-rock than Gulou, this once-seedy bar district is where the smart set now goes to eat American barbecue and shop at the Apple store. I get a table at Moka Bros, a health-food eatery in a multistory plaster edifice that feels like a slice of Barcelona. While sipping a flaxseed and beet smoothie and nibbling a radish-salmon poke bowl with lime-ponzu sauce, I eavesdrop on a Westerner in wraparound shades speaking Mandarin to his girlfriend: "That's how you earn money. It's not bad or good—it's just how it works."
A gate in the city's historic wall
After lunch, I stroll a quiet street lined with neon pink and lavender flower boxes, then head into LLJ Jiaji Zhan, a storefront with more than 50 claw machines filled with dolls and stuffed animals. One has a zombie boy named "My Immortal Buddy." Another offers "Gon's Marmot." The machines don't accept cash, only payments through scanned QR codes, so I settle for watching a slew of kids vie for prizes.
Modern towers along the Landmark River
For more fun, I head off to Wujin—or "Hardware Store"—a tiny, 10-person space that's part indie book- store, part restaurant, and is hosting a zine launch. As I sip a spicy ginger carrot juice, I strike up a conversation with a platinum-haired expat named Kendra Schaefer. Over a decade ago, she accepted a bet with her father to go to a monastery in rural China to study Shaolin kung fu (despite speaking no Mandarin), and she now works here as a web designer. She tells me she loves this city for its "surrealism": "In Beijing, you walk out your door and trip over a guy with a three wheeled Jetsons-like vehicle he made in his yard to transport a ton of Pomeranians."
I'm all kitsched-out, and it's time for dinner. I've signed up for a local food tour, Lost Plate, which meets by the Lama Temple, the city's most spectacular Buddhist sanctuary. Dating to the 18th century, it's the largest Tibetan holy site outside of Tibet. The roof tiles blaze gold in the setting sun. Pilgrims in crimson robes shuffle out, debating where to eat.
Luckily, I don't have to worry about that. Outside the temple I spot the Lost Plate guide, an energetic young woman from Hubei named Icy, and a group of tourists from around the world. Leading us toward a trio of waiting tuk-tuks, Icy opens a cooler filled with cans of beer: "Who's thirsty?"
"In Beijing, you'll see a three wheeled Jetsons- like vehicle made to transport a ton of Pomeranians."
I ride in a tuk-tuk with a Danish couple, who rave about the food scene in their country. "Sometimes it's too trendy, though," the woman says. "One day I was eating a cake, and inside it had ants."
The evening is a swirl of splendid hole-in-the-wall eateries. We eat hot Hubei noodles with pickled veggies in a teddy-bear themed restaurant, Mongolian hotpot in an unmarked shop, and a deep- fried hamburger nicknamed "the doornail," due to its resemblance to the Forbidden City's huge brass door studs.
A few of the many traditional dishes enjoyed during a Lost Plate tour
Belly full, I bid farewell to Icy and the Danish gourmands and go to Temple Bar, a dive known for its cheap drinks and loud shows. A staple of Beijing's heavy metal scene, it has a dungeony feel with steel floors and black walls. Two chalkboards list dozens of $4 cocktails: Super Mario, Brain Teaser, Red Lobster. A band breaks into a set of prog-rock jams. Three locals in paisley shirts, one on a crutch, approach the stage and attempt to dance to the angular rhythms. A girl in what appears to be a pink clown outfit begins to sway. I think about something Schaefer said to me earlier: "In Beijing, you never have to make your own fun."
A rock musician tunes up at Temple Bar
Very true, but now it's time for me to head to the Brickyard, a boutique hotel an hour north of the city center. I have a big day planned and could use a full night's sleep.
The boutique Brickyard hotel
Day 3
I'm woken at dawn by sunlight blazing through the floor-to-ceiling windows. Fortunately, the view is stunning: green-carpeted mountains, rolled out in layers of translucent color, like a Renaissance painting. Scrolling across the top is an undulating gray wall. Yes, that wall.
The Great Wall was the ultima Thule of the ancient Chinese world. Beyond this barrier, emperors believed, the world descended into chaos and barbarism. Construction started in 220 BC and continued intermittently over 13 dynasties. Today, the structure winds some 5,500 miles, from the east of China to the lands of the Silk Road in the west. This section, near Beigou village, dates back more than 400 years, when it was constructed at phenomenal expense to keep Manchu invaders at bay. (It failed, of course: The Manchus swept through gaps in the wall and conquered Beijing in 1644, making the Wall the most magnificent monument to failed intentions in human history.)
Pocketing a banana for breakfast, I set off to get a closer look. The route to the wall winds through Beigou, a picturesque village shaded with chestnut trees. After a short walk through Beigou's manicured courtyard homes, I begin the ascent. It's a straight shot up from the town square to Mutianyu, a pretty, well-kept portion of the Great Wall. After climbing for an hour, exhausted and sticky, I pause under a tree and silently fume at a couple as they climb into an air-conditioned car they hired to ferry them up. I briefly consider a Lord of the Flies–style attack; barbarism and chaos already feel close at hand.
On the last stretch, the path grows steep and rocky. Then, just as I'm contemplating sitting down and refusing to move ever again, the trees part, and I am at the base of the wall. I try to enter a watchtower on the wall via the doorway, only to find that it is welded shut. A burly police officer leads me to another part of the wall, where for a small fee he hauls me over the six-foot-high battlements.
"Green-carpeted mountains roll out in layers. Scrolling across the top is an undulating gray wall. Yes, that wall."
The view from up here is breathtaking. Mountains lie on all sides like coiled serpents, and the wall rises and falls in defiance of gravity, with one section soaring like an M.C. Escher staircase to a gatehouse 150 feet above us. Gazing up, I see two terrified tourists descending it on their bottoms. One good look at the mountains surrounding us, and it's clear why the wall failed: Any barbarians who got this high would not be stopped by an extra 10 feet of brick. Still, it's a spectacular piece of superfluous engineering.
A section of the Great Wall, built more than 400 years ago to keep out Manchu invaders
Tourists gasp in five languages around me; a little Chinese boy, fearless, does a dance routine by the crenellated edge while his mother films him. A man works the controller for a drone that whines above us. A scholarly fellow gazes at the landscape and, with an air of profundity, spits into the abyss. On the way down, men from the village carefully sweep the "forbidden" path with grass brooms.
Lunch is back at the Brickyard. Raj, the hotel manager, seats me in the courtyard, where I can admire the mountain I've just climbed. Out comes a bowl of cabbage and black chestnuts with roasted pork, then a brie salad garnished with green raisins from Xinjiang. At last comes rainbow trout, succulent and bold, with fried garlic confit and pesto. When Raj offers homemade caramel ice cream, I do not refuse.
Next, it's time for some shopping, at Panjiayuan, Beijing's most boisterous bazaar. Located on the city's south side, about an hour and a half from the Great Wall by car, the market is a magnet for antiques collectors—and even more so for those who want cheap replicas. It spreads over several acres and is divided into aisles by specialty: jade bangles, calligraphy, scroll paintings, coins, chests, fans, rocks that look like meat, paintings of Tibetan mastiffs, Communist statuettes, agate beads, dried walnuts shaped like little brains to roll around one's palms for circulation. "Old Marx, Old Mao, Old Xi, they're three great men!" hollers a vendor selling political paintings. She points at a yellow fan. "Take it to your office—inspire the people around you!"
I decline the offer, but decide that all this walking has put me in the mood for an aperitif. A taxi and a tuk-tuk ride later, I'm at Great Leap Brewing, nestled in the buzzing hutong courtyard of Beijing's original craft beer maker, sipping a Sichuan peppercorn–infused ale. A table of expats nearby raises a toast to a couple departing the city, and I feel a pang of secondhand nostalgia.
For dinner, I have decided to go west, opting for the cuisine of the Uighur people, the Turkic minority of China who once manned the Silk Road trade routes. The restaurant, Xinjiang Bayi Laoye, is massive, garish, and packed. The decor calls to mind a sort of Central Asian Turkish Caesars Palace: a glitzy front desk, amber-crystal chandeliers, faux stained glass windows. The ceiling is painted with the Milky Way.
Uighur food at Xinjiang Bayi Laoye
I befriend an American factory manager who is traveling to Shandong to negotiate the sale of boiler fittings. We order a series of dishes: big-plate chicken; noodle squares; lamb on rose wood skewers; and heaps of WuSu beer. Even the teapot, filled with subtle cardamom-flavored tea, has a sort of Atlantic City extravagance: It resembles a big brass turtle shell.
I briefly join a group of boisterous young men shouting "Bottoms up!" over shots of baijiu, the potent liquor of choice in north China. (It's actually the best-selling liquor in the world). I down a glass, and the burn in my throat spells instant regret.
The roof of the Orchid, a boutique hotel hidden in a hutong
The evening spirals out to the Blue Stream Bar, a short bike ride away. It's a cozy joint by the Drum Tower, a low-beamed single room with wood pillars and an intimate stage. I walk inside looking like I've had one too many baijiu (which is one baijiu), get an ice cream, and watch a cross-cultural band take the stage. Someone explains that the band's name, Eluvium, is supposed to represent a cycle of exhaustion and replenishment.
Before long, a petite woman begins hammering out a gnarly pentatonic melody on the yangqin dulcimer, while a singer in denim pulls out a keytar and the drum enters with a pounding 7/4 beat. I eat my ice cream thinking about replenishment, as the music sweeps upward, out past the seventh ring road of Beijing, into the mountains.
7 winter wonderlands around the world
Rather than heading to a beach destination this winter to avoid the cold, try something completely different by embracing winter with a trip to a winter wonderland. Whether you want to take part in some winter sports, attend a snow festival or just make a snowman with the kids, here are seven cities perfect for welcoming winter.
Sun Valley, Idaho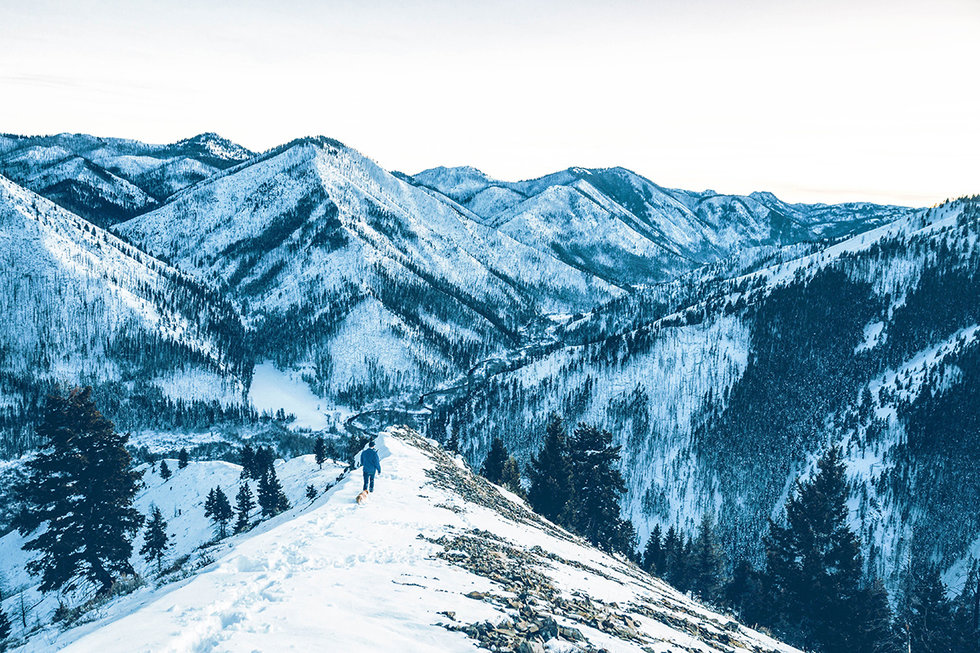 A-list celebs and Olympic champions have been flocking to Sun Valley for generations for the big-vertical-drop skiing — and so have snow sports enthusiasts of all ability levels. They also come for the natural beauty of the Sawtooth range and the mountain-town culture of Sun Valley and adjacent Ketchum. Activities from heli-skiing to snowmobiling and sleigh rides offer something for everyone. A Nordic-skiing festival (January 31-February 3) and symphony series (February 19-24) are among numerous upcoming special events.
Quebec City, Canada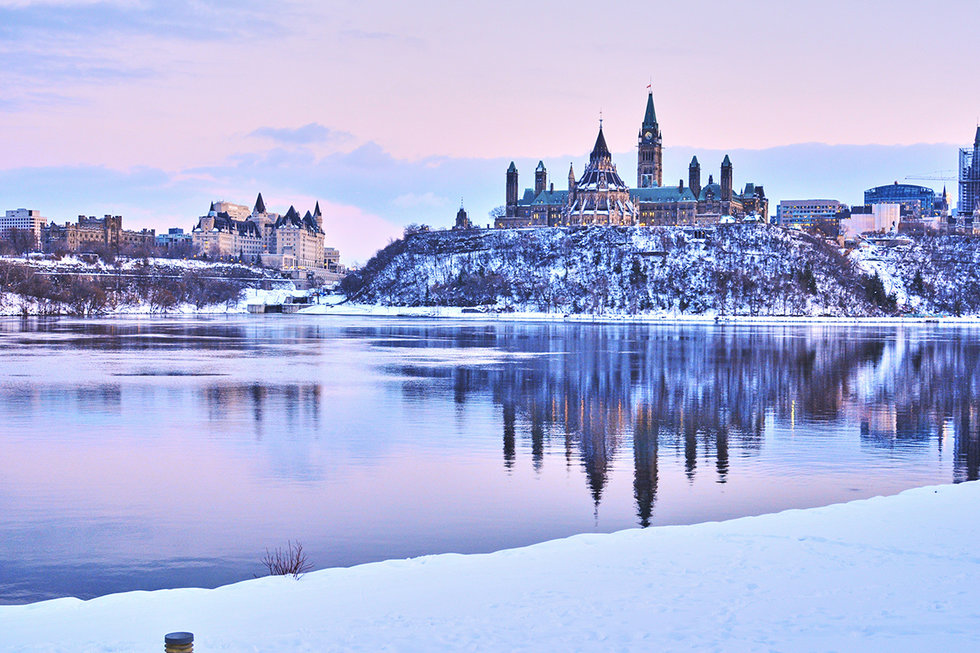 Quebec City is a dreamy destination all winter, with abundant winter activities in and around the city, from fat biking to dog sledding. Twenty minutes away at Village Vacances Valcartier is a sprawling winter playground with 35 snow slides and North America's only ice hotel. During Carnaval de Quebec (February 8-17) — among the world's largest and oldest winter festivals — night parades are staged, a colossal ice palace is unveiled and contests range from snow sculpting to ice-canoe racing.
Geneva, Switzerland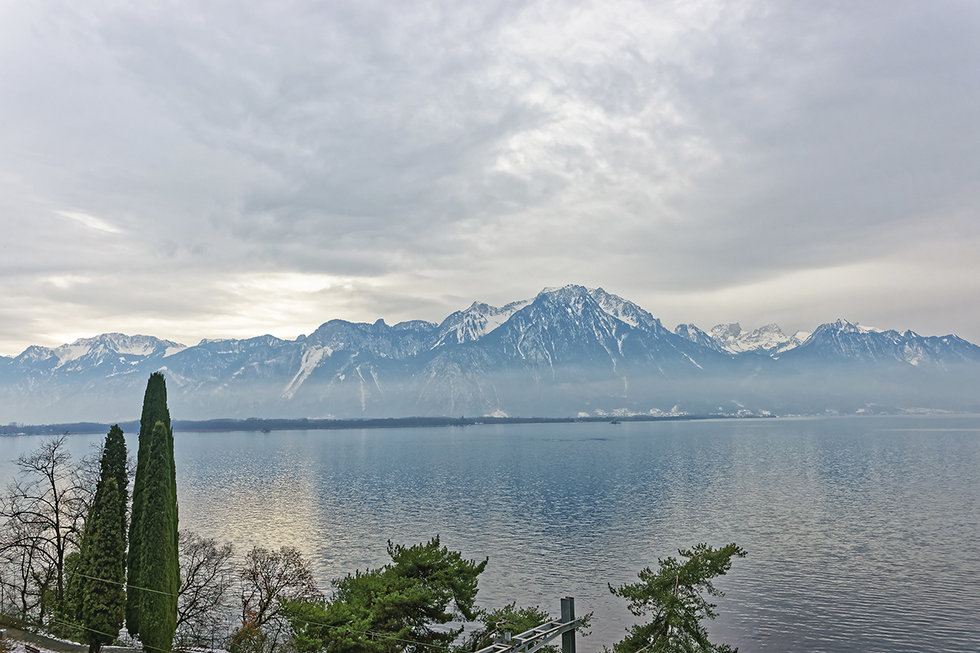 Mont Blanc, the tallest peak in the Alps, means "White Mountain" in English as its summit is topped by a year-round dome of ice and snow. The peak is clearly visible from Geneva, a lovely French-speaking city of 200,000 at the southwestern tip of Switzerland, and the Chamonix-Mont-Blanc ski slopes are only an hour away. While in low-elevation Geneva, it's easy to get around to visit the International Red Cross and Red Crescent Museum or take part in a variety of winter activities.
Minneapolis/St. Paul, Minnesota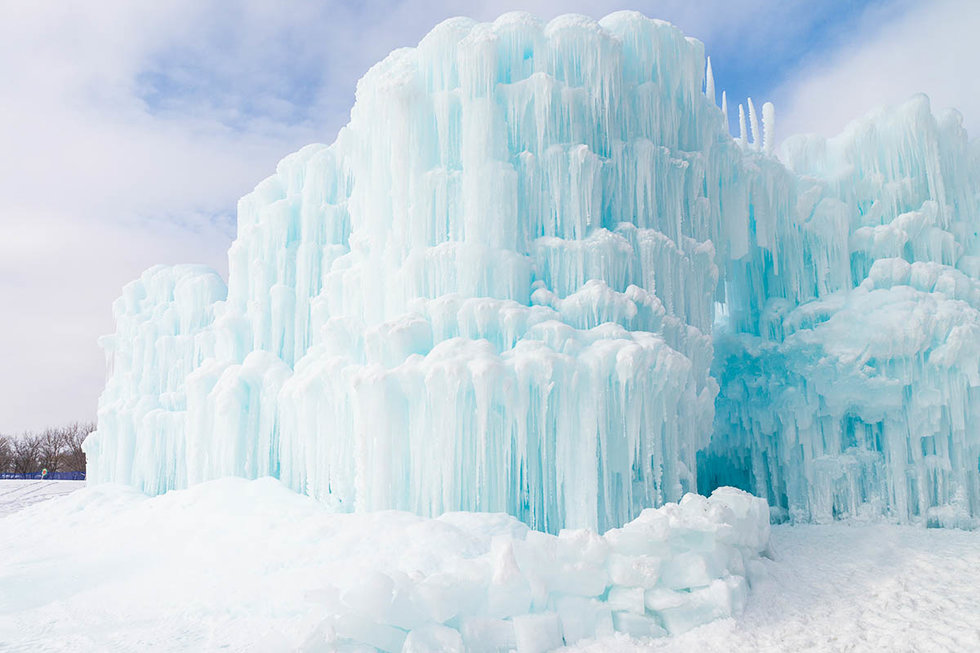 Minneapolis and St. Paul boast the fittest residents — and coldest temperatures — of any U.S. metro area. That odd combination is possible because residents of the Twin Cities celebrate rather than dread winter. Mississippi River recreation paths are plowed and lakeside hiking trails become Nordic-skiing trails. And there is no bigger celebration of winter in the U.S. than the St. Paul Winter Carnival (January 24-February 3), which draws about 400,000 people to admire its multistory ice palace, cavort in its snow park and watch its parades.
Stockholm, Sweden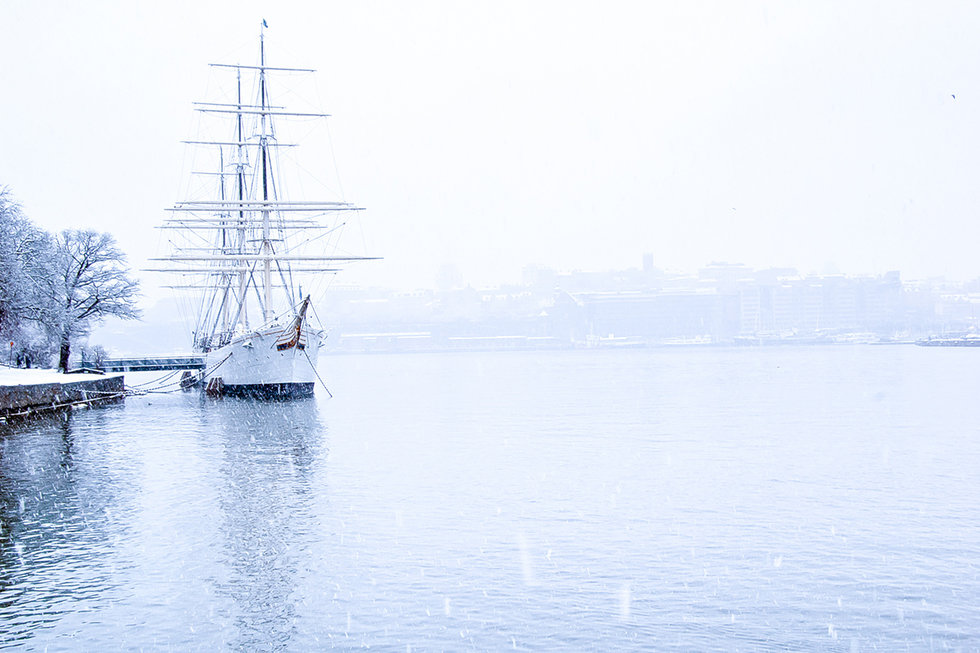 As on of the most northern major cities in the world Stockholm is the best winter destination for combining outdoor winter activities and the indoor attractions of a cultural capital. Outdoor ice rinks are found in the city center and five ski areas are within an hour's drive; Stockholm is a finalist for the 2026 Winter Olympic Games and hosted the same competition in 1912. Indoor enticements include the Nobel Museum, with a Martin Luther King, Jr. exhibition through September 2019, and the Vasa Maritime Museum, the most visited museum in Scandinavia.
Sapporo, Japan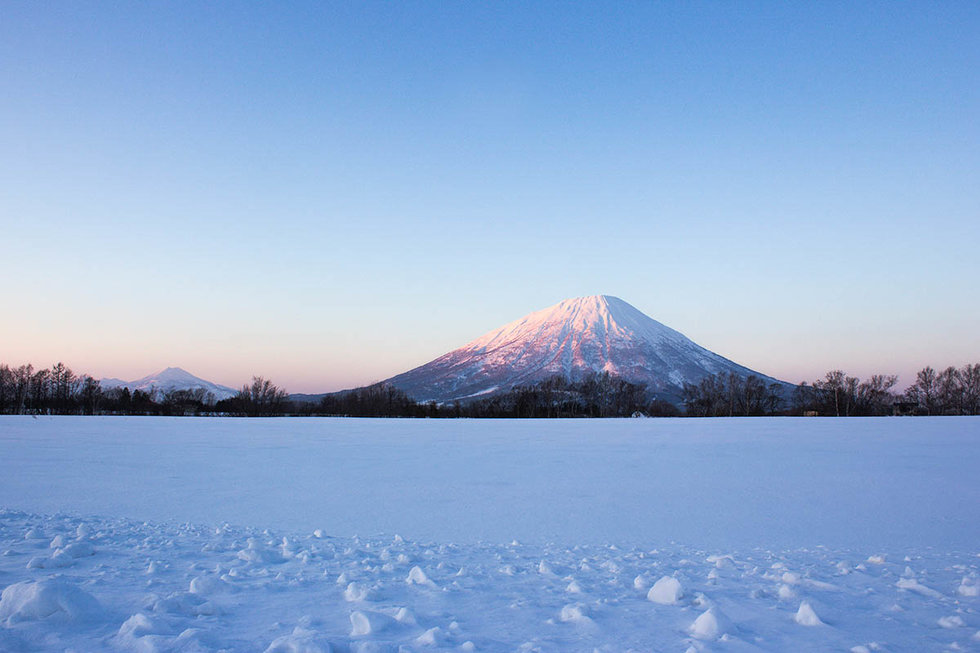 Apart from its ramen restaurants and Sapporo beer (with free tours at the brewery), Sapporo is best known for its winters, which bring 20 feet of annual snowfall. Not only the site of the 1972 Winter Olympic Games, this city on Japan's northern island of Hokkaido is home to one of the world's largest winter festivals. The 70th Sapporo Snow Festival (January 31-February 11) features hundreds of snow statues and ice sculptures, offers snow slides and snow rafting, and attracts 2 million annual visitors — the population of the city itself.
Reno/Lake Tahoe, Nevada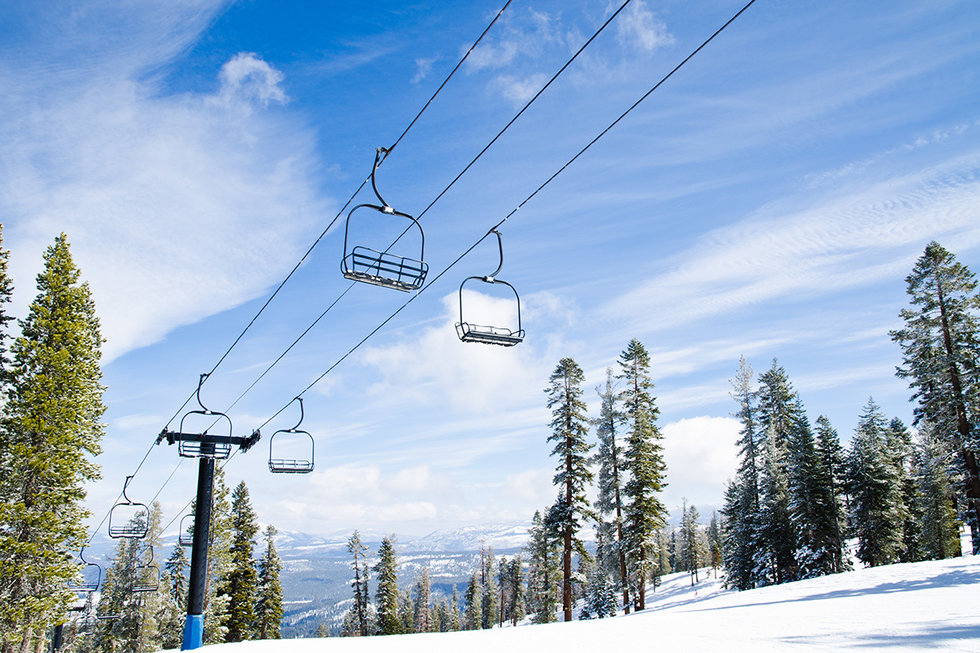 Depending on which direction they head from Reno-Tahoe International Airport, winter visitors have plenty of options. They can go to North Lake Tahoe for major ski areas like Northstar, with its charming base village, or Squaw Valley/Alpine Meadows, site of the 1960 Winter Olympic Games. They can venture to South Lake Tahoe for great skiing at Heavenly (North America's fifth-largest ski area) or Kirkwood (North America's third-highest snowfall). Or for those who are content admiring snow-covered mountains without skiing them, they can stay in Reno for the restaurants, casinos, and nightlife.
If you go
United Airlines flies to all seven of these cities, where MileagePlus® Rewards points can be redeemed to cover accommodations and Hertz rentals. Go to united.com or use the United app to plan your winter wonderland getaway.
The day off: Washington D.C.
Story by Ellen Carpenter | Hemispheres, December 2018
Politics, finance, tech, no matter: Deals happen in D.C. at every hour. But if you find yourself on a business trip with a rare free day, consider yourself lucky: The city has never been cooler.
9 a.m.
Wake up in your spacious room at the InterContinental Washington D.C. – The Wharf, with floor-to-ceiling views of sailboats gliding down the Washington Channel, and forget for a moment that the craziness of Capitol Hill is just five miles away. Snap a photo of the waterfall chandelier in the lobby before popping next door for a delicious egg and bacon biscuit sandwich at Dolcezza, the first outpost of the D.C. mini-chain to offer a full breakfast menu.
Photo by Mark DeLong
10 a.m.

Hop a cab to the National Portrait Gallery, where you can take a selfie with Barack Obama (well, Kehinde Wiley's depiction of the 44th president) before viewing an entire exhibit on the art of the selfie, Eye to I: Self-Portraits from 1900 to Today, which features works by James Amos Porter, Elaine de Kooning, and more. Afterward, muse on the concept of identity under the undulating glass ceiling in the gallery's stunning Kogod Courtyard.
Photo provided by the National Portrait Gallery, Smithsonian Institution/gift of Dorothy Porter Wesley
1 p.m.
Take the Metro's Green Line up to U Street for a taste of Little Havana at Colada Shop. The small counter spot dispenses flaky empanadas, decadent Cubanos, and the café's namesake—four shots of espresso commingling with sweet Cuban crema. You know you want one.
3 p.m.
Time to hit the National Mall and work off that caffeine injection. Every winter, the fountain at the National Gallery of Art Sculpture Garden becomes an ice rink, where you can take in Alexander Calder's Cheval Rouge and Louise Bourgeois's Spider while practicing your triple lutz.
Photo by Mandel Ngan/AFP/Getty Images
5 p.m.
Cab over to the Kennedy Center for the free 6 p.m. show at Millennium Stage, offered every single night as part of the cultural hub's Performing Arts for Everyone initiative. Whether it's modern dance, West African blues, or experimental theater, it'll broaden your horizons.
Photo by Teresa Wood
7:30 p.m.
Give in to your carb cravings at the Michelin-starred Tail Up Goat, a relaxed yet polished restaurant in the Adams Morgan neighborhood. Toss back the complimentary shrub (tart!) and then dive into the red fife brioche (topped with chicken liver mousse, blueberry marmalade, and wood sorrel) and goat lasagna with tomato, anchovy, and salsa verde.
9:30 p.m.
Catch a ride to Blagden Alley—a historic area that used to house the stables and workshops behind stately row houses—for a cocktail at Columbia Room, a lounge that has topped every best-of list imaginable. Score a seat in the leather- and mahogany-lined Spirits Library and order a Maryland, made with rye, applejack, and chartreuse. Then get another.
Photo by Karlin Villondo Photography
3 under the radar places to visit in December
With the end of the year approaching, it's time to utilize those unused vacation days. If you're not traveling for the holidays, take an excursion to one of these under-the-radar destinations. Treat your family to fun in the sun in Florida, kick back on an island in Mexico that takes relaxation seriously, or take advantage of the slow season at a popular Arizona national park.
Isla Holbox, Mexico
For a leisurely vacation to relax on uncrowded beaches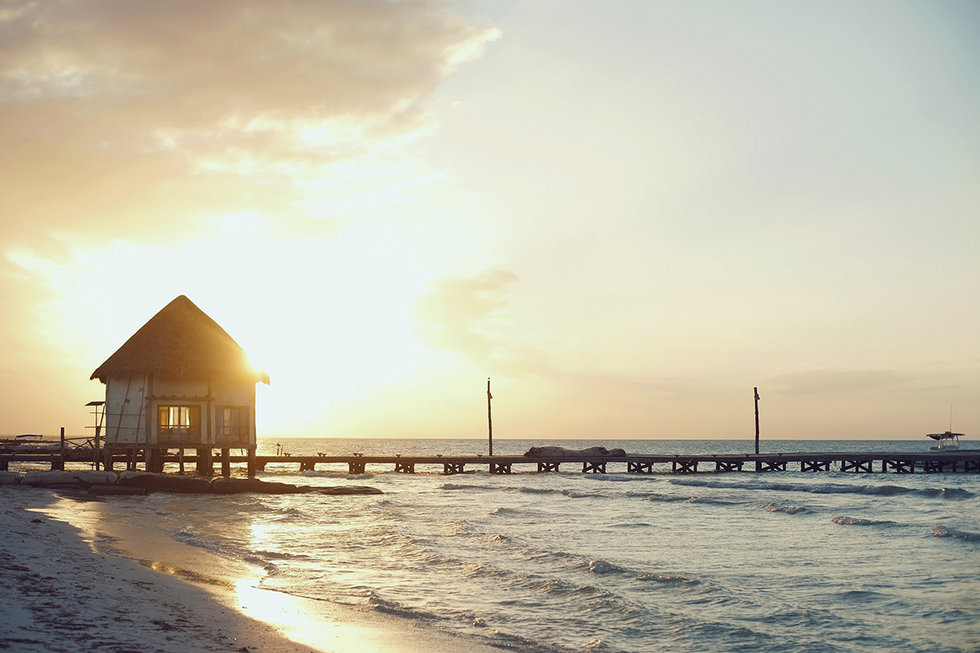 Seeking a destination where you can unplug and sink your toes into the sand while surrounded by natural beauty? Isla Holbox is the spot. This laid-back island sits on the northwest tip of Mexico's Yucatan peninsula. It boasts spectacular beaches with endless turquoise ocean views.
What to do
Pack your flip-flops and beach reads for a seriously laid-back trip to Isla Holbox. Come here to sit on the beach (or in a hammock) while you kick back and relax as you've never relaxed before. Enjoy spectacular beaches without crowds.
Isla Holbox is small — just 26 miles long and one mile wide, with only 2,000 full-time residents. Bright colors and painted murals throughout the area evoke a bohemian vibe. Instead of cars, most people get around by golf cart or bike. (In fact, its taxi cabs are actually golf carts.) Isla Holbox won't give you the lively nightlife of popular tourist destinations like nearby Cancun, but there are plenty of beachside bars serving cocktails, food vendors and restaurants serving fresh Mexican fare.
Go on a wildlife excursion to spot whale sharks, crocodiles or flamingos. Head to the Yum-Balam Nature Reserve to see other exotic animals.
Getting there
The closest airport is Cancun (CUN). From Cancun, head to Chiquila, where you can take the ferry to Isla Holbox.
St. Petersburg, Florida
A family-friendly beach destination for fun in the sun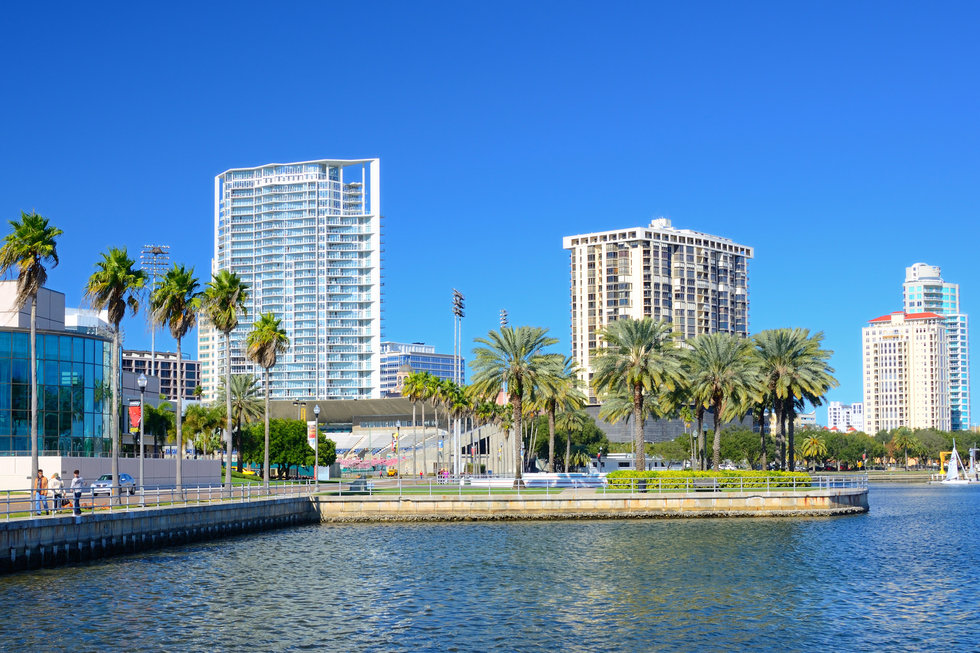 With award-winning beaches offering 35 miles of sand along Tampa Bay, calm waters and plenty of sun, St. Petersburg is quickly gaining momentum as a warm-weather destination for families. Downtown is home to many shops, restaurants, bars and unique attractions, such as an impressive Salvador Dali museum.

What to do
St. Pete beaches are known for their calm, warm and shallow waters. Add 360 days of sunshine per year and an average temperature of 73 degrees, and it's surprising that this sunny beach city still flies under the radar. Keep it laid back by relaxing on the shore, or bump up the action by parasailing, windsurfing or kiteboarding.
After a day of R&R, head downtown to enjoy the lively St. Petersburg culture and nightlife. There are 35 local craft breweries to choose from and many seafood restaurants ranging from casual fare to upscale. The most extensive collection of Salvador Dali's artwork outside of Europe resides in The Dalí Museum. You can even meet a local celebrity at the Clearwater Marine Aquarium — Winter the dolphin starred in the Dolphin Tale movies and is famous for her prosthetic tail.
Getting there
United offers direct service to Tampa / St. Petersburg (TPA) from many U.S. cities.
Grand Canyon, Arizona
To have one of the most magnificent national parks (almost) to yourself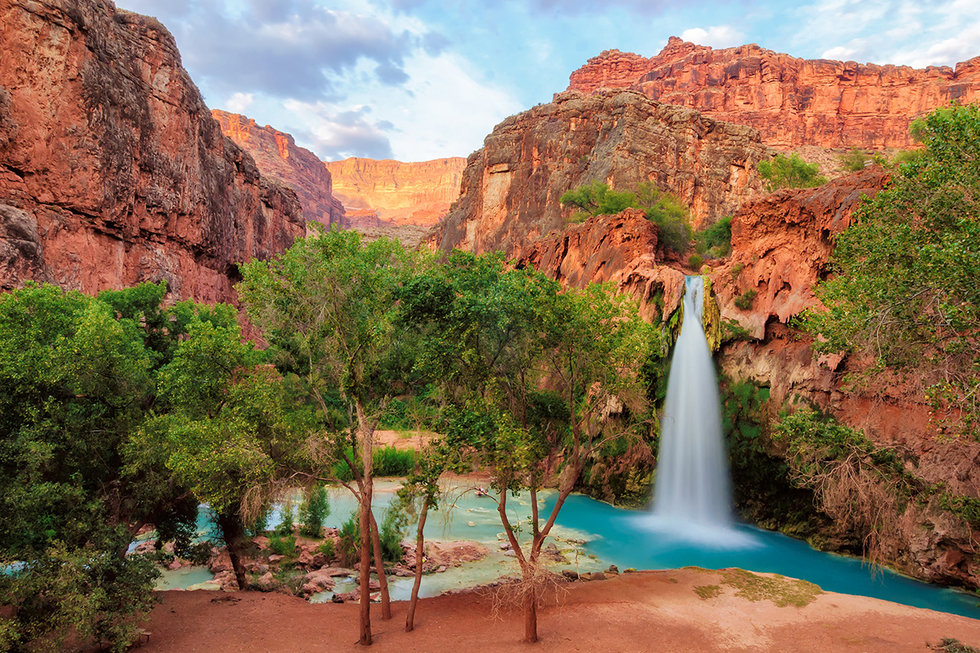 Though the weather is crisp and the temperature a few degrees chillier, the sun shines all month long at Grand Canyon National Park. Traveling here during the low season means fewer visitors will crowd your panoramic views of one of the world's largest canyons and most magnificent natural wonders.
What to do
From scenic drives to backcountry hiking, visiting in the winter makes for a more tranquil and peaceful adventure. The South Rim remains open all year round. The national park offers many trails to view the Colorado River snaking through snow-dusted temples and buttes. Try to catch at least one sunset or sunrise, and be sure to arrive with enough time to stake out a good vantage point. The visitors center and park website have recommendations for the best spots.
Ride the Grand Canyon Railway and travel back in time. A 64-mile stretch of railroad has been transporting passengers from the South Rim to the small town of Williams, Arizona, since 1901. The historic train has an observation dome car to catch the spectacular scenery and even has Wild West-themed entertainment aboard. Every evening in December, the Grand Canyon Railway transforms into the Polar Express and makes a stop at the North Pole where Santa boards the train to greet everyone.
Getting there
Phoenix Sky Harbor Airport is the closest major international airport to the South Rim. United offers service to Phoenix (PHX) from multiple U.S. cities.
For details and to book your trip, visit united.com or use the United app. Don't forget to share your story on social media with the #MyUnitedJourney hashtag once you arrive.

Evolving our brand design
The United brand is heading in a new direction as we evolve the colors and patterns we use. Where did these new colors come from, exactly? Check out the video below to learn about the research, logic and thoughtfulness that went into this evolution as we took inspiration from the spaces around us, the environments we work in, our heritage, the United globe and much more.
Three Perfect Days: Riviera Maya
Story by Jordan Heller | Photography by Lindsay Lauckner Gundlock | Hemispheres, December 2018
There is some dispute as to how Playa del Carmen, the metropolitan heart of the Riviera Maya just 40 miles south of Cancún, got its name. Some say it's after Our Lady of Carmel, the title given to the Blessed Virgin Mary in her role as patroness of the Carmelites. But the more compelling story is the one told by locals.
As legend has it, in the 1970s and '80s, when the area first became a destination, tourists traveling by boat from neighboring Cozumel would disembark in Playa—then known as Xaman-Ha—on their way to the ruins of Tulum. A local Maya woman named Carmen would happily invite these travelers into her modest home for a traditional meal of fresh-caught seafood. She may not have had any experience with immaculate conception, but when it comes to Playa, this Carmen is definitely a matron saint. Today, her spirit can be felt throughout the Riviera Maya, which also includes the village of Tulum, the ruins of Cobá, and a number of small Maya communities on the Caribbean side of the Yucatán Peninsula where, if you're lucky, a woman not unlike Carmen will happily invite you into her home for a meal.
Day 1
Exploring a Maya temple, befriending a butler and feasting on cochinita pibil
I eat grasshoppers for breakfast. No, this is not my way of saying I know how to handle a subordinate. I'm literally eating toasted grasshoppers sprinkled onto a dish of huevos rancheros with green tomatillo salsa, hoja santa, and goat cheese. I've just woken up at Playa del Carmen's Rosewood Mayakoba, which is perhaps the most luxurious resort I've ever stayed in (and I'm a travel writer). There's a private heated plunge pool outside my back door looking over a secluded lagoon, a spa Forbes rated one of the best in the world, and Tavo, my personal butler, who is at my beck and call through a Rosewood messaging app.
The sikil-p'aak tomato salad at La Ceiba Garden & Kitchen
A bottle of tequila and some toothpaste?

Certainly, Mr. Heller.
Despite all this luxury, I'm eating bugs—albeit with a Bloody Mary at a beachside restaurant overlooking the Caribbean. The toasted grasshoppers are crunchy (like perfectly burnt popcorn), incredibly delicious, and an appropriately indigenous start to a morning in which I'll be exploring the ruins of an ancient civilization.
After traveling inland to the village of Cobá, I trade my rental car for a "Maya taxi." It's the Yucatán version of a rickshaw—a padded bench fashioned atop the front wheel of a bicycle with a beach umbrella protecting me from the rain. My driver, Gustino, is transporting me through a mile of jungle and more than a millennium back in time, to the Late Classic (AD 550–830) Maya ruin of the Nohoch Mul Pyramid. The dirt path bustles with all manner of tourists riding Maya taxis, pedaling rented beach cruisers, or walking, excitedly talking about the sites of this ancient city in English, Spanish, German, Russian, and who knows what else.
As Gustino struggles to pedal through a particularly rough patch of mud, I ask him what nationality of tourist is the hardest to transport.
The Ixmoja pyramid at Cobá
"The Germans," he says. "It's not that they're overweight. They're just a very sturdy people. Americans are preferred: very easygoing and friendly people. Everybody wants an American fare."
When we arrive at Nohoch Mul, the panoply of tourists is suddenly speaking the same language: speechless. At 138 feet tall, the sheer scale of this temple is rivaled only by the gleaming hotels going up on the coast. But out here in the Cobá jungle, after I break the canopy and reach Nohoch Mul's summit, it's nothing but green as far as the eye can see, under which is apparently some 30 square miles of ancient city, most of it still obscured by the jungle. I'm told that just 5 percent of Cobá has been excavated since the project started in the 1970s.
"Today, if you come early in the morning, you find corn and beans here left by the local Maya, who continue to offer sacrifices to the gods."
"And what did they do with this little platform?" I ask Diego Viadero, my knowledgeable Tours by Locals guide, who's been schooling me on all manner of Maya history.
"Ah, yes," he says. "That's where the rulers would offer sacrifices to the gods, in hopes that they could avoid a collapse of the city."
"You mean like in the movie Apocalypto, where they chopped off the heads?" I ask.
"Just like in Apocalypto," says Viadero, doing his best to hold back an eye-roll. "Today, if you come early in the morning, you'll find corn and beans here left by the local Maya, who continue to offer sacrifices to the gods."
"Do you think it's enough?" I ask, making the comparison to the more (ahem) substantial offerings of yore. Let the eye-rolling commence.
The Rosewood Mayakoba's Sense Spa
Next, Viadero takes me to Nojoch Keej, which is Mayan for El Venado Grande, which is Spanish for "The Big Deer." It's a sanctuary for endangered animals run by a Maya man named Manuel Poot Dzib out of his back yard in the village of Nuevo Durango. Poot Dzib started the sanctuary in 2005, after Hurricane Wilma destroyed the habitats of many local animals. He now looks after bees (which produce honey that's said to have healing qualities), white-tail deer, paca, curassow, and ocellated turkeys, which he aims to repopulate in areas that are protected from hunters. From the looks of these turkeys, I think ocellated must be Mayan for peacock. They're vibrant, multicolored, and beautiful to look at.
"Tavo leaves me to my plunge pool, where I enjoy my cocktail to the sound of a rainbow-billed toucan flapping around the lagoon."
Poot Dzib asks us to stay for lunch, which is great, because I'm starving. "We're having cochinita pibil—es muy delicioso," he adds, giving off some of that Carmen spirit.
I breathe a sigh of relief when I learn that cochinita pibil is not Spanish for ocellated turkey. It's achiote-marinated pork that's been cooking with banana leaf in a hole in the ground in Poot Dzib's front yard since 8 this morning.
"They normally only do this for the Day of the Dead or other special occasions," Viadero says as we watch Poot Dzib remove the dirt and corrugated metal covering his subterranean oven.
A home-cooked meal, Maya-style
"We used to cover it with banana leaf instead of metal, but that's a much harder and longer process," says Poot Dzib. "This is more modern."
Modern? I'm not so sure, but I grant Poot Dzib that it's certainly an update. In any event, when put on a handmade tortilla with pickled onions and habanero, this cochinita pibil is definitely mouthwatering.
I say "Taakulak k'iin" ("See ya later" in Mayan) to Poot Dzib and his ocellated turkeys and head back to the Rosewood, where Tavo the butler awaits with that bottle of tequila, plus some fresh lime juice and agave nectar for mixers.
Gracias, Tavo!
Certainly, Mr. Heller.
Tavo leaves me to my plunge pool, where I enjoy my drink to the sound of a rainbow-billed toucan flapping around the lagoon. Just one cocktail, however, as I'm hopping onto my complimentary beach cruiser (every guest gets one) to take a spin around the property, where geckos, iguanas, and even a tarantula skitter into the mangroves as I come rolling down the jungle path.
Appetite sufficiently worked up, I'm off to the Rosewood's La Ceiba Garden & Kitchen, where executive chef Juan Pablo Loza serves a communal dinner of Maya-inspired dishes with a contemporary touch. Seated at a long wooden table with 17 other guests, I ask the chef what he's learned from the local Maya villages, which he visits often to pick up cooking techniques.
"My top lesson from the Maya is less about food than it is about perspective," he says, before recounting a delicious meal he had with one family. "The woman who cooked for me had referred to her neighbor as poor. I found it an odd comment, because the assumption in a Maya village is that nobody is exactly rich. 'Why do you say your neighbor is poor?' I asked. She said because she has no family and no garden. If you don't have a garden, you can't get food from it, and if you don't have a family you have nobody to share it with. For them, having a family and a connection to nature is what it means to be rich."
"And now you have this beautiful garden," I say, pointing to his planters of lemongrass.
"And a family, too," he replies. "Including a daughter named Maya."
And then we feast. There's grilled octopus with black recado and burnt lime vinaigrette, zarandeado-style lobster, roasted plantains, and a k'úum salad of squash, arugula, orange, oregano, and ocosingo cheese, finished off with fresh fruits in guava honey and lemongrass.
Tavo, I'm stuffed! Turn out the light and have a pot of coffee waiting for me in the morning, please.
Certainly, Mr. Heller.
Day 2
Scaling ruins, swimming in cenotes, and taking a turn on the karaoke mic
Gran Cenote
In the small village square outside Tulum National Park, the Voladores de Papantla are performing their ancient fertility ritual, or rain ceremony—named an "intangible cultural heritage" by UNESCO. Five men in traditional bright red pants and flowing white blouses with multicolored adornments sit atop a 90-foot pole. The man in the center taps an adagio beat on a simple drum and blows a gentle bird-like tune on a wooden flute while the other four men tie ropes around their waists. When the musician ups the tempo to allegretto, the other two men fall backward, like scuba divers dropping into water, and slowly descend upside down in a merry-go-round fashion, the spinning top ceding rope like a reel feeding line to a fish. It's absolutely beautiful.
On a path cutting through the mangroves and almond trees on the way to the park entrance, a guide shares a mnemonic device that will be helpful should I run into any venomous coral snakes: "red on yellow, kill a fellow; red on black, friend of Jack." I assume I'm a Jack.
"The water is high and crisp as we float past stalagmites growing ever so slowly out of the cave floor."
Thankfully, there are no snakes to be seen in the ancient Maya city of Tulum, an open patch of manicured lawns and stone ruins protected by walls to the north, west, and south, and an ocean reef to the east. Or so it was protected until around 1500, when the Spanish came ashore. This beachside community, established circa 1200, was populated by a few hundred of Tulum's elite (and the sea turtles that still come ashore to lay their eggs), with thousands of people living outside the walls. It wasn't until the 20th century, when archaeologists began studying the region's various Maya sites, that we began to understand how advanced their civilization was—especially in the area of astronomy. As I walk the city's white gravel paths, I can imagine a well-heeled society covered in jade and obsidian jewelry enjoying the same ocean breeze and studying the same night sky. One glance at the view, and it's clear the Maya knew something about real estate. This plot right here, with a lighthouse perched on the cliff, would go for a boatload of jade and obsidian.
Maya ruins at Tulum
After fortifying my stomach with a few al pastor tacos (don't forget the guacamole) at Tropi Tacos in Tulum Pueblo, I meet back up with Diego Viadero for a drive out to Sistema Sac Actun (White Cave System), one of the world's largest underground cave systems, a 164-mile maze of freshwater flowing through subterranean limestone. This afternoon, we're exploring just one mile of the system. The rain-conjuring Voladores de Papantla must be in top form lately; the water is high and crisp as we float past stalagmites growing ever so slowly (less than 10 centimeters every 1,000 years) out of the cave floor and reaching up toward stalactites hanging like icicles from the cave ceiling. It's like the setting of a science fiction movie, so otherworldly I try to prolong my stay by floating as slowly as the calcium deposits are forming in front of me.
"Be careful," says Viadero, as I get a little too close to a stalagmite that's been a million years in the making. "You wouldn't want to break it."
IK Lab
"I certainly wouldn't want that on my conscience," I agree.
After emerging from a cenote (a natural sinkhole where groundwater is exposed to the sky), I offer an adiós to Viadero and make my way to Tulum's Route 15—the narrow street that cuts through the jungle, parallel to the shore, and is lined with trendy restaurants, bars, and "eco-chic" (their word, not mine) hotels. Twenty years ago, this strip wasn't much, but now there's not a speck of beachfront that isn't occupied by an Instagram-ready boutique property. (The number of rope swings is astounding.) In recent years, Route 15 has played host to Demi Moore, Leonardo DiCaprio, Naomi Watts, Gina Rodriguez, Reese Witherspoon, and, after today, me. I'm staying at Sanará, a stylish wellness hotel that attracts young and hip sunworshippers from around the world who like partying and yoga in equal measure.
A shop on Tulum's Route 15
I check into my beachside room (furnished with my very own yoga mat and dream catcher), flop down on the bed, and open up the "Wellness Menu." On offer are a Pudzyah Mayan Healing that "transforms pain to love at the cellular level … It harmonizes your DNA by applying fractal geometry energy"; a Multivibrational Massage and Chakra Balancing; and a Solar Plexus Healer. I opt for the complimentary "Sound Bath" of light yoga and didgeridoo before balancing out my chakras with a burger, a beer, and some fresh ceviche at Clan Destino.
This laid-back spot is all about the ambience: a wooden deck with chandeliers hanging from the jungle canopy and a cenote smack dab in the middle of the club, should you need refreshing after one too many cervezas. The bar offers a free shot of mezcal for those who take a turn on the karaoke mic ("Suspicious Minds" for me, thank you very much); after accepting my applause and draining my shot, I turn the glass over on the bar and take the plunge.
Day 3
Floating down a canal, swimming in the Caribbean, and eating gelato on the beach
A cabana at Mía
At The Real Coconut, Sanará's beachside restaurant, I dig into a light breakfast of coffee and avocado toast (piled high like Nohoch Mul with a squirt of lime and a sprinkling of red pepper flakes). It's a deliciously healthy start to a morning that's going to include traipsing through the Sian Ka'an biosphere reserve and swimming in Laguna Chunyaxché.

At Sian Ka'an—a protected area of tropical forest, marshes, and lagoons about a 40-minute drive from my hotel—I follow my guide, Joaquin Balam of Community Tours, down the narrow boardwalk of Sendero Muyil, which cuts through a forest of zapote and ficus trees. I'm told there are jaguars, pumas, and howler monkeys about, as well as some 330 species of birds.
"Are those the howler monkeys?" I ask of a muted rumbling in the distance.
"We're floating in the current like a couple of astronauts in space, limbs slowly twirling."
"Oh no," says Balam. "When you hear them, you'll know it."
The closest we get to this array of wildlife, however, is some jaguar claw marks on a ficus tree. By the looks of the marks, I'm happy that we're strolling alone.
Baby back ribs at Mía Restaurant & Beach Club
At the end of the path, we reach the sandy shoreline of Laguna Chunyaxché, a bright body of water that reflects both the green wetlands and the blue sky above. We cross the lagoon by boat, to a shoreline of mangroves and seagrass, and step onto a dock at the entrance to a canal.
"Take your life vest off and wear it like this," Balam says, putting his legs through the arm holes of the vest, as if it were a diaper.
"If you say so."
Balam jumps into the canal and I follow, and I immediately understand the Baby Huey getup. We're floating in the current like a couple of astronauts in space, limbs slowly twirling as our seemingly weightless bodies travel down the canal. Cue the opening horns of the score to 2001: A Space Odyssey.
Back on Route 15, I stop in at Mía Restaurant & Beach Club for baby back ribs rubbed with chili and tamarind, washed down with a glass of Château Gloria St Julien Bordeaux from the restaurant's wine cave—the biggest collection of fine wines in Tulum. It's as decadent as the beachgoers lazing in the sun not far from my table.
Head still swimming in that lovely Château Gloria, I decide to take the rest of my body for a little dip. The Caribbean is bathwater warm and crystal clear—in other words, perfect. I walk out for what seems like half a mile, and the water still only comes up to my waist.
Gelato at Origami
Refreshed and sun-dried, I'm ready to trade in the historical and ecological sights of the last few days for the fashion runway of Route 15. The women wear bikinis and sarongs, the men wear linen shorts and loafers, and everybody wears designer shades, brimmed hats made of straw, and suntans of golden bronze. Origami, a beautifully designed gelato shop, is the perfect place to have a seat and watch the catwalk. I have a Ferrero Rocher and crunch on the hazelnuts drenched in icy chocolate and cream while the fashion models play street chicken with Vespas and the delivery trucks distributing tanks of fresh water to the five-star eateries
If Route 15 is for the well-heeled, then Calle Centauro Sur is for the flip-flop set. It's a strip in the center of town, about two miles inland from the beach, where the more casual tourists and locals congregate. Call it the Brooklyn to Route 15's Manhattan. At Batey—a hip, open-air bar and music venue decorated with paintings of Miles Davis and the Beatles—I take a sidewalk seat and listen to a Mexican Elvis impersonator singing Simple Minds' "Don't You (Forget About Me)." As I sip on a Don Julio Reposado, a patchouli-scented parade of 5 o'clock shadows and hot pink hair dye ambles by.
"Are you going dancing tonight?" a young man in a tank top, cut-off jean shorts, and tattered Chuck Taylors asks a friend sitting at the table next to me.
The bar at Mur Mur, in Tulum
"Are you?"
"I'm dressed and ready to go."
Back on Route 15, the revelers are stepping out as if their outfits are going to be scrutinized by bouncers holding clipboards and manning red velvet ropes. Thankfully, no such velvet ropes exist as I enter Rosa Negra for an indulgent meal of burrata, besugo sashimi with black salt and citrus, soft-shell crab tacos, and Pescadores—a fine craft beer made right here in Riviera Maya.
The food is as comely as the patrons, who are bopping their well-coiffed heads to a drum-and-bass DJ. But before I have a chance to pass judgment on an ambience that may appear a touch too buttoned-up, a live conga player steps in front of the DJ.
A rat-a-tat tat, bop ba-da ba-bop, dup du-duh dup du-dup!
The congas add a touch of that Carmen spirit—their organic vibrations reminding me that despite all the Manolo Blahniks and slinky black dresses, my T-shirt and flip-flops are welcome at the party. I shimmy my shoulders, take a swig of my Pescadores, and nod to the beat as I dig into my tacos.
A rat-a-tat tat, ba dop ba-da ba-dop, dup du-buh dup bu-dup!
For Oscar, United's turnaround is a journey
Our CEO, Oscar Munoz, sat down with Texas Inc. to discuss our turnaround strategy, stating it's a journey. Read the full interview here featured on the Houston Chronicle.
Ankit Gupta honored with Crain's 40 under 40 recognition
Network Planning and Scheduling VP Ankit Gupta can talk airline business for hours without losing steam. Just don't ask him to talk about himself; that's when he clams up. You'd think after being named to this year's prestigious Crain's Chicago Business "40 Under 40" list he'd be a little more inclined to wax poetic about his life and career, but no such luck.
Read more about why editors selected Ankit by visiting the Crain's website here. The full list of this year's honorees can be found here. The 40 Under 40 issue hits newsstands on December 3.
Security and technology in the air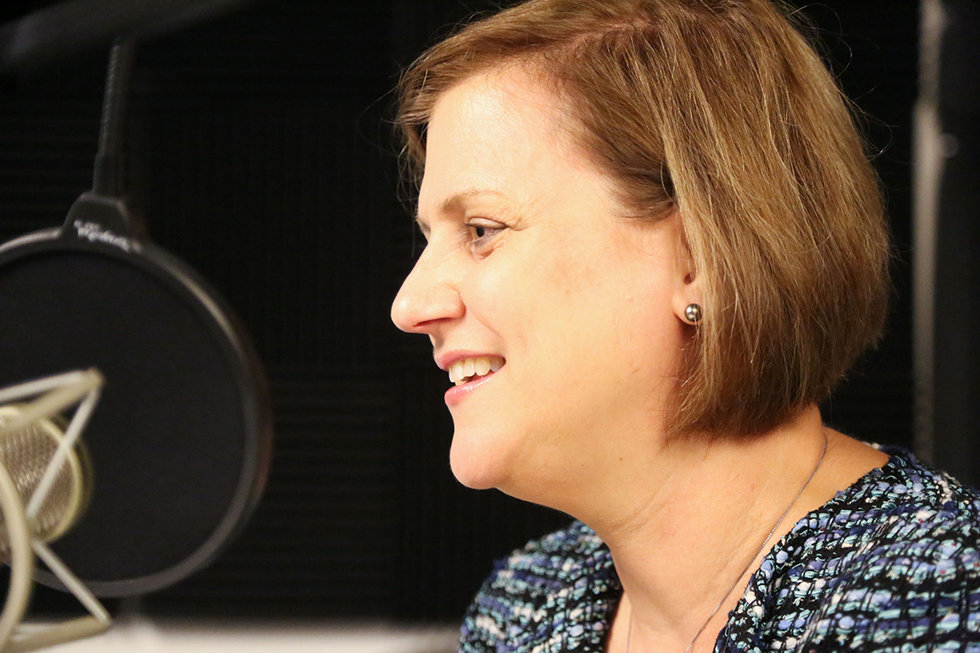 Podcast produced in partnership with CSIS
This week on the Smart Women, Smart Power Podcast, Beverly Kirk is joined by Linda Jojo, Executive Vice President for Technology and Chief Digital Officer at United Airlines for a conversation on the transformation of technology in the airline industry and more on security in the digital age.
United will donate up to 6 million miles on #GivingTuesday
Learn more
We're listening
Check out our newest destinations
We Are United
weareunited
We're excited about the evolution of colors and patterns we use. Where did these new colors come from?
We Are United
weareunited
Big congrats to ORD Tech Ops team on receiving the Silver Safety Award, the first maintenance hub to achieve this honor! Thank you to everyone at ORD for always being core4 safe! 🏆
We Are United
weareunited
A9: "Australia! If you time the flight back to the US just right, you can celebrate the NYE countdown twice! The time difference makes twice the fun! 😊" -
@Stineology
, Senior Manager
Watch our most popular videos
Watch the new Big Metal Bird: Charters
From players and personnel to thousands of pounds of equipment, it takes not only a game plan, but a team to get the San Francisco 49ers to their next game and back all within 24 hours. This process is a little thing in the airline business we call chartering. Learn more about how our Charter team gets professional sports teams to their away games and back on the newest episode of Big Metal Bird.
Image of United & Special Olympics: Taking inclusion to new heights
United & Special Olympics: Taking inclusion to new heights
Learn more
United & Special Olympics: Taking inclusion to new heights
On March 8, 2018, we announced a new global relationship with Special Olympics, an organization we've partnered with for many years focusing on supporting the spirit of inclusion with our employees through local communities and through our Charity Miles Program. United's increased sponsorship includes support for major Special Olympics events, including the Special Olympics 50th Anniversary celebrations in Chicago, site of the very first International Special Olympics Summer Games in 1968, and the 2018 Special Olympics USA Games in Seattle.
In addition, United will engage with local Programs in our key markets around the world. Special Olympics embodies our shared purpose to connect people and unite the world. With more than 5 million athletes and 1 million coaches and volunteers in 172 countries, our employees and customers will join forces with Special Olympics to achieve our shared vision of inclusion. Together, we hope to end discrimination against people with intellectual disabilities.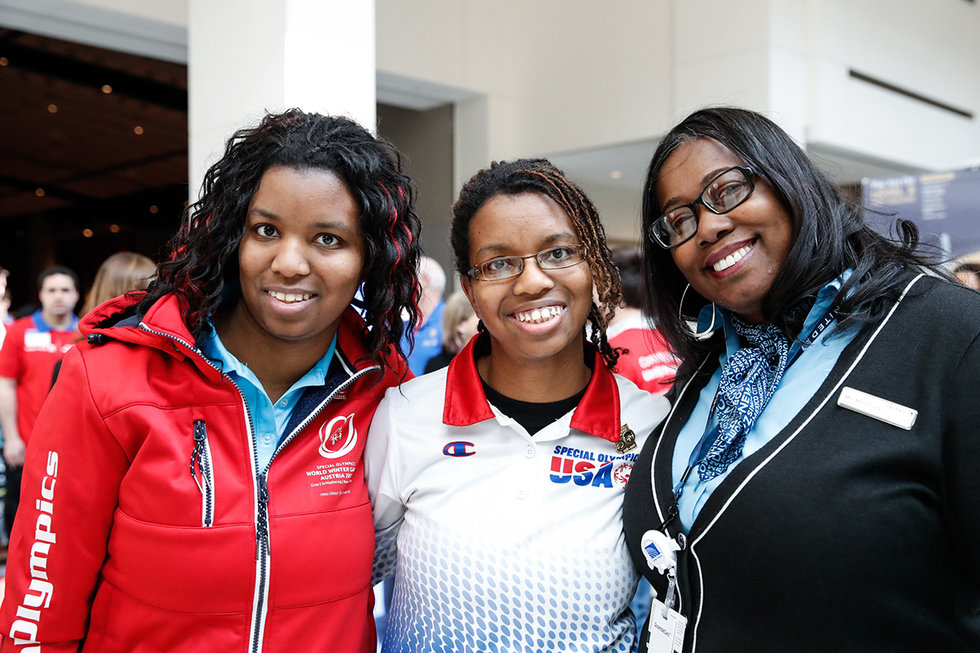 Our relationship with Special Olympics represents a continued effort to break down barriers and further build on the organization's remarkable legacy by engaging our customers and employees around the world. Working together, we created new training that specifically reflects insights from Special Olympics, including training scenarios with real-life situations that individuals with intellectual disabilities face when traveling. By the end of 2018, more than 60,000 United frontline employees will have participated in the new training modules that reflect Special Olympics insights as United takes steps to deliver a world full of inclusion.

Check back this summer for coverage from Special Olympics 50th Anniversary celebrations in Chicago and 2018 Special Olympics USA Games in Seattle.
Image of United's female technicians making history
United's female technicians making history
Learn more
United's female technicians making history
"Many years ago at an air show, I saw a T-shirt that said 'Chicks fly,'" said Orlando-based Aircraft Maintenance Supervisor and Chix Fix team coach Laura Spolar. "And I told my husband, 'Chicks can fly, but chicks can also fix!' A lot of people don't know that women are aircraft mechanics."
Laura didn't know it at the time, but that conversation would serve as the inspiration for the team name of our history-making, all-female team of technicians that competed in the
2018 Aerospace Maintenance Competition (AMC). Of 69 teams at this year's AMC, only three were made up entirely of women, and Chix Fix was the only one representing a commercial airline.
"It's so important for us to show young girls and women that this is a career option for them," said Airframe Overhaul and Repair Managing Director Bonnie Turner, the Chix Fix team captain.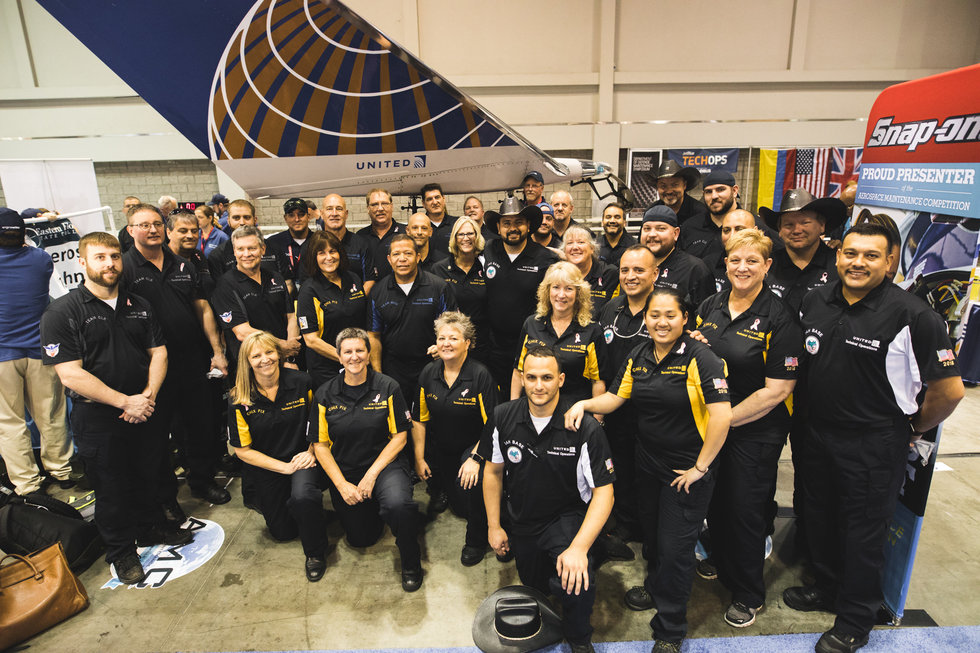 Chix Fix is made up of technicians from five stations. As a group, they only practiced together three times before the competition, but they bonded instantly.
"I feel like I've known these women my whole career," said Denver-based Line Technician Janelle Bendt. "It's been a lot of fun getting to know them and learning from them."
"As a team we just communicate really well; we all respect each other," said San Francisco-based Base Technician Katrina Oyer. "The biggest thing I've taken away from this experience is confidence. Working with these ladies is an eye opener. We really can do anything."
Watch the video above to learn more about Chix Fix and their journey to the AMC.
Copyright © 2018 United Airlines, Inc.
All rights reserved.
Indicates an external site that may or may not meet accessibility guidelines.
Scroll to top
Scroll to top