Three Perfect Days: The Canadian Rockies
Story by Peter Koch | Photography by Sam Polcer | Hemispheres, November 2017
Ever since the Canadian Pacific Railway laid tracks through the Bow Valley in the 1880s—and a group of railway workers stumbled upon a hot spring on the side of Sulphur Mountain—the Canadian Rockies have been marked as a retreat for people who like their holidays a little rugged. The sublimely beautiful area that would become Banff National Park was preserved in 1885, starting a trend that would see seven parks created and united under the banner of the Canadian Rocky Mountain Parks UNESCO World Heritage site. In the same stroke, Banff transformed all the barriers to westward expansion—braided blue-green rivers, snowcapped peaks, massive glaciers, and lodgepole pine forests crawling with wolves and grizzlies—into the region's greatest assets. Even today, despite the proliferation of locavore restaurants, high-end hotels, luxury retailers, and world-class ski resorts, the wilderness continues to assert itself. Rugged mountains press in on all sides. Bull elk graze on golf courses. And, from time to time, wolf howls still split the night.
In which Peter takes a black-diamond tumble, skids through a glorious canyon, and wolfs down a trio of steaks
I wake early at the Moose Hotel & Suites in Banff, anticipating a bluebird day and, with luck, first tracks on fresh powder at one of the three local ski resorts. Stepping outside, however, I quickly forget all that—partly because of the sub-zero temperatures and partly because of the view along Moose Street: the enormous, radiant face of Mount Rundle.
This astounding view is no accident. Unlike many western mountain towns that began as mining interests, Banff was developed with visitors in mind. Banff Avenue was oriented to afford the best possible views of Cascade Mountain in one direction and Sulphur Mountain in the other. Every eastbound street ends at the base of Tunnel Mountain, with Rundle looming high above—so every now and then, as you stroll past cutesy businesses, you'll look up and get the shock of your life. You can see why the Romantic painters had a thing for mountains.
At the tiny Whitebark Cafe, I grab a window seat and watch a procession of brightly garbed pedestrians, most with skis over their shoulders or snowboards under their arms. Resolving to beat them to the slopes, I inhale a yogurt parfait with housemade granola and blueberry compote, glug my latte, and hit the road to Sunshine Village, which is perched 7,200 feet up, on the Continental Divide.
The 20-minute gondola ride up Healy Creek Valley to Sunshine's high-elevation base incrementally reveals a skier's paradise: bumps, gullies, cliffs, glades, and chutes spanning three mountains. On one side, ice climbers hack away at the frozen Bourgeau Falls; on the other, hot-doggers huck themselves off sheer drops in the Wild West Freeride Zone. The bass thump of a helicopter dropping avalanche control bombs reminds me that nature, for all its beauty, can also be unforgiving, so it's best to start slowly.
I'm met at the top of the ride by Kendra Scurfield, whose family owns Sunshine and who grew up playing on these slopes. "I don't even remember learning to ski," she says, shortly before performing a series of perfectly rhythmic turns through the glades and powerful slalom arcs out on the groomers. While Scurfield skis with childlike abandon, I simply ski like a child, whooping as we cross over into British Columbia, whimpering when we reach the edge of double-black-diamond Delirium Dive. After a while, foolishly perhaps, I announce that I'm ready for a challenge.
"I have a challenge for you," Scurfield replies with a grin. I follow her halfway down Lookout Mountain to a lip that serves as the entrance to South Pocket, a seemingly vertical black diamond that's split down the middle by trees. The right-hand chute is choked with boulders that have cleaved off Brewster Rock, and the left-hand chute seems too narrow to even make a turn. I drop in, managing a few sloppy turns before I catch an edge and crash down the mountainside, clawing at the snow as I fall.
In need of de-icing, I persuade Scurfield to join me in the resort's Lookout Kitchen + Bar, where, over a spicy elk burger and arugula salad, she graciously suggests a slightly less challenging escape route.
Later, as I drive down Sunshine Road back to Bow Valley, I spot a flock of bighorn sheep ambling around on a hillside. I'm out of the car, trying to snap a half-decent photo, when one regal-looking ram indulges me by mounting a rock to assume a statuesque pose.
On my way out to Johnston Canyon, a popular hiking destination in Banff National Park, I cruise along the sinuous Bow Valley Parkway, where it's not uncommon to encounter wolves, elk, and grizzlies. The 30-mile byway meanders beside the emerald Bow River between Banff and the village of Lake Louise, offering a peaceful alternative to the Trans-Canada Highway. Soon, I reach the canyon pullout, where Ryan Capel waits for me.
A fixture on the local ski scene, Capel is remarkably athletic for a man in his mid-50s. As we pass through a fragrant spruce and pine forest, he tells me he was born in Banff and raised on the slopes of Mount Norquay. He worked with his father in the ski shop for Candian Mountain Holidays, the world's first heli-skiing operation, before taking over retail at Lake Louise Ski Resort. "The ski culture is strong here—always has been," he says, ticking off the names of pros and Olympians from this town of just over 8,000 people. And the culture endures: Capel's three kids, ages 15 to 23, are all sponsored freeskiers.
Capel strides with purpose on the catwalks that run alongside and over Johnston Creek, ascending the limestone ravine toward a series of waterfalls. Sunlight dances on the blue-green pools where snow and ice haven't settled. "I've been here my entire life, but I never take it for granted," he says. "It's a privilege to live here." I nod—in the cathedral-like silence of the canyon's depths, it feels like a sin to even speak.
Until we hit the ice, that is. Mist from the creek is frozen on the walkways—most wintertime visitors wear cleats for this journey—and what begins as awkward Bambi steps soon evolves into a spirited game of "skating" down the trail as fast as possible. It's silly and incredibly fun, and I wonder aloud why anyone would want to spoil a good slide with something so practical as cleats.
Playtime over, Capel and I agree to meet for a drink back in town, at Park Distillery Restaurant + Bar, a new bar that produces small-batch spirits using Alberta grains and Banff's glacier-fresh water. Taking a seat beneath a photo of heli-skiing pioneer Hans Gmoser, I order a gin cocktail with mint, lime juice, peach puree, and spruce tips foraged from just beyond the park boundaries.
The crowded dining room and bar is a blend of classic Canadiana—antler chandeliers, enamel tin cups—and Mid-Century Modern decor. "Banff is a small community, but it's also a fast little town," Capel says, referring to the constant thrum generated by nearly 4 million annual visitors. That said, it's not uncommon to see mule deer wandering the side streets (a couple of years ago, one of the animals was hunted down and killed by a pair of wolves just a block off the main thoroughfare).
I'm feeling a bit wolfish myself, so I say goodbye to Capel and head down the street to Chuck's Steakhouse, which takes its inspiration from the ranchlands on the Rockies' eastern slope. A waitress in cowboy boots and a denim skirt serves me no fewer than three steaks: a melt-in-your-mouth marbled wagyu, a nutty dry-aged ribeye, and a massive tomahawk. A smoky Campfire cocktail with rye whiskey, rum, amaro, and dry Curaçao rounds the meal off nicely.
Back at the Moose, I soak in the rooftop hot pool with an Alberta beer from Blindman Brewing, idly scanning the sky for signs of fresh snow, until the darkness seems to pour into me, bringing with it the urge to sleep.
In which Peter has a natural bubble bath, encounters a prima donna snail, and sees Mickey Mouse come to an untimely end
The morning breaks gray and drizzly—a perfect complement to my head. I linger by the lobby fireplace, nursing a coffee and contemplating the moose paintings by Aboriginal Canadian artist Jason Carter. I head out for breakfast at the Juniper Hotel Bistro, set on a hill outside of town overlooking the Vermilion Lakes, where I eat eggs Benedict served with buffalo mozzarella, braised rabbit, and juniper berry glaze on bannock flatbread.
With the mental fog clearing, I head for Banff Upper Hot Springs. Here, at one of three natural springs that bubble up from under Sulphur Mountain, the mineral-rich waters remain at a toasty 98 to 104 degrees Fahrenheit year-round. I hook my elbows over the edge of the pool and stare across the valley at Mount Rundle's partially shrouded western face. I don't know if these waters help with infertility or rheumatism or any of the other maladies that early operators claimed, but they're great for sore ski muscles.
Just down the mountain at Cave and Basin National Historic Site, I follow park interpreter Gareth MacKay into a dripping, craggy grotto lit by a natural skylight. In 1883, three railroad workers climbed into a mist-filled cave 37 feet deep. "When they came down that hole," MacKay says, "they had no idea they would create a national park." The men laid claim to the spring—even building a crude, cabin-size "hotel" a few feet from its entrance—but the Canadian government, which was struggling to bankroll its transcontinental railroad and saw an opportunity to do so with tourism, took control, ultimately establishing the country's first national park, and the third one in the world after Yellowstone and Australia's Royal.
One of the discoverers, William McCardell, described the cave as "some fantastic dream," and I can see why. A spring-fed waterfall pours into the pool, and rainwater percolates down through the porous limestone ceiling, dripping into the glassy water and scattering the shaft of daylight around the cave. "This place changed the course of history in the Bow Valley," MacKay says, almost reverently. "History lives here." As does the park's most endangered creature.
Before leaving, I ask MacKay to show me the Banff Springs snail, which exists in hot springs here and nowhere else in the world. He grudgingly agrees—he seems to consider the tiny mollusk a bit of a prima donna that distracts from the site's history—and soon we're on hands and knees, scanning the bubbling basin. "Right there," he says, pointing to a blob that's barely half the size of my fingernail. The moment doesn't have the raw electricity of spotting, say, a grizzly, but in its own small way, it's yet another reminder that this is a special place.
After the damp of the cave, the chill outside cuts through me, so I head for the warmth of downtown Banff's Wild Flour Bakery for a comforting lunch of carrot and fennel soup; a grilled cheese with apples, spinach, and onion jam; and a kale salad that offers a colorful contrast to the gray tableau outside. Nearly everything is organic and sourced locally, which I'm finding to be common practice here.
From here, it's a short walk to the Whyte Museum of the Canadian Rockies, where Winnipeg artist Diana Thorneycroft has a witty and subversive show, O Canada (I'm Sorry), in which she painstakingly creates tabletop dioramas with handmade figurines and then photographs them. Included here are Martyrdom Near Moose Jaw, which has Mickey Mouse being drawn and quartered by the Royal Canadian Mounted Police, and Burning Braids, which shows a First Nations girl being forced to burn her braids as part of a policy of "aggressive assimilation" at a state school.
Frankly, it's a surprising exhibition for a tourist hub like Banff, especially in a year when the national narrative is centered on Canada's 150th birthday. "I had another exhibit planned," photo curator Craig Richards tells me, "but I thought this was perfect to start off the anniversary. It's challenging, it's thought-provoking, and, for some people, it's downright disturbing."
To learn more about the local arts scene, I head up Tunnel Mountain to the 53-acre Banff Centre for Arts and Creativity to meet artist-in-residence Janice Tanton. The walls of her studio are filled with monumental works in various stages of completion. "I'm the queen of unfinished paintings," she says with a laugh.
For locals, the center often solves the problem of what to do tonight, with a busy events calendar (including the world-famous Banff Mountain Film + Book Festival) and the excellent Three Ravens Restaurant and Wine Bar, which commands sweeping views of the town and valley beyond. Tanton and I make our way to the fourth-floor eatery, where we're seated beside the floor-to-ceiling windows.
Our dinner is suitably creative—from the sturgeon amuse-bouche with strawberry and mint compote to the smoked elk tartar dolloped with bright yellow sous vide egg yolk, deep brown balsamic "pearls," and blood-red pickled beets, and sprinkled with dehydrated bison. Just then, the clouds part over Bow Valley, and the sun breaks through. We sip our wine in silence, watching as, farther west, a fresh line of clouds gathers over the peaks of the Massive Range, already dropping more rain.
In which Peter goes off grid, plays pond hockey with an Alec Baldwin look-alike, and embarks on an ill-fated hike
The rain turned to big, fluffy snowflakes overnight, and they're settling on the roads as I drive north and west to drop my bags at Storm Mountain Lodge and Cabins. Once marketed as a place for "unconventional, old-clothes vacations," Storm hasn't changed much nearly a century later. It's still a secluded collection of elegant, off-grid cabins along Highway 93S; there's no Wi-Fi, no phone, and no TV, and cell reception is spotty at best.
When I pull off the Trans-Canada Highway at Castle Junction, a worker informs me that avalanches on 5,510-foot Vermilion Pass have shut down the road. I tell him that I'm staying at Storm, just three miles up; he checks my name against a guest list and waves me through. The road beyond is a blank canvas of powder, and driving it is strangely invigorating. Do these count as "first tracks," I ask myself, before throwing the rental car into reverse and doing donuts in the middle of the highway because, well, I can.
There are more conventional tracks to create at Lake Louise Ski Resort. The 4,200-acre area is legendary for its long season, extensive back bowls, and high-consequence steeps, where, each November, Alpine Ski World Cup competitors like Lindsey Vonn and Ted Ligety charge downhill at 80-plus mph. After getting outfitted in the rental shop, I board a chairlift with veteran ski instructor Patrick Caïs, climbing 2,800 feet to a lookout with spectacular views.
Born in Bordeaux, France, Caïs came to Lake Louise via Montreal, where he worked as an accountant. "I'm not here for the money," he says. He gestures at the sharp mountains and tumbling glaciers. "That's why I'm here."
On our first real run, Caïs and I cruise down wide-open groomers with those killer views, though he admits that his favorite place to ski is in the woods. "The press of the trees makes me feel at one with nature," he says.
For lunch, we pull in to the mid-mountain spot Whitehorn Bistro. "A lot of people think it's a bad thing that we don't have ski-in/ski-out accommodations," Caïs says, "but that's because we're in a national park. Otherwise, this view would be full of hotels and condos." The relatively sparse development here, he continues, means abundant wildlife: elk, bighorn sheep, and the elusive Canada lynx. On the backside of the hill, a few grizzly bears are hibernating in dens beneath the snow. Come spring, they'll emerge and head downhill with cubs in tow, which causes rolling closures across the resort—but that's park life for you.
Over a cheese and game platter, Caïs regales me with stories about the Klondike Gold Rush. Then I take one last ride up the mountain, steeling myself for the World Cup men's downhill course. At first I think I'll try to crush it, Ligety-style, in world-record time, but then I find myself staring at that horizon again, and it dawns on me that this is a moment to be savored, not rushed. So I finish my run with broad, sweeping turns, popping in and out of the trees.
Back on level ground, I head into Lake Louise village, where I'm meeting Wilson Mountain Sports manager Bill Keeling—a towering Alec Baldwin look-alike—for a game of pond hockey on what may be the world's most beautiful rink. Skates and sticks in hand, we make for the castlelike Fairmont Chateau Lake Louise, which maintains the ice on the iconic lake throughout the winter.
Dozens of visitors wobble gingerly around the ice, the mountains crowding in behind them. A sign reads: "No Hockey!" But Keeling skates past it with a shrug. "It's not written in French, too," he says, "so it doesn't really count." I'm as shaky on ice as the other tourists, but Keeling has been playing since age 4, "with a one-piece Ski-Doo suit and a pillow on my butt." He manages to rope a couple more "players" into our game. It's hilariously, joyously fun, and by the time we call it quits we're all smiling. "Most Canadian kids
play pond hockey," Keeling says, adding that adults enjoy it too, "because beer tastes
better afterward."
As tempting as a beer sounds right now, I've got a dogsled to catch. A few minutes down the road, I pull over at the Great Divide Trail, where I can make out a frenzy of yelps even with the windows up. Nearby, a team of Alaskan huskies are going out of their minds with anticipation as they're harnessed for a 10-mile run to Kicking Horse Pass and back with Kingmik Dog Sled Tours. The moment the musher, Stef, releases her brake, the sled lurches forward and the dogs fall silent, focused on the task of pulling. "These dogs are bred to run," she calls out from behind me, "and that is all."
Dogsledding dates back at least 1,000 years in Arctic Canada but only came to the Rockies in the early 1900s, when adventurer Ike Mills started using dogs to deliver goods to the frozen backcountry. At the Great Divide, where waters part ways east and west, we turn back. Stef offers me a chance to drive, with a warning: "If you fall off the sled, don't let go, because they're not going to stop." I don't fall, but I'm soon aware of just how tenuous my "control" over the dogs is; rather than driving them with purpose, I'm clinging to a runaway train.
With snow falling once again, I head back to Storm Mountain Lodge, where a roaring fire warms the hearth in the great room, and the local version of an Old Fashioned—with spiced whiskey and maple syrup—warms my insides. The all-Canadian dinner menu features classic alpine comfort food, with free-range bison, elk, venison, and wild boar alongside scallops from Nova Scotia and salmon from the B.C. coast. I opt for the wild boar belly and tenderloin, served with huckleberry sauce, acorn squash, and beet puree. Like everything else on this trip, it's presented with pride and care—and it's wonderful.
Before bed, I settle into a leather couch in front of the lobby fire with another Old Fashioned, watching flames lick logs as the snow piles up outside. But soon I feel restless. The lodge lends snowshoes, and a nighttime trek seems like just the thing to finish my time here. With a little bit of charm, and a promise to bring beer, I convince a young couple from Calgary to join me for a jaunt on what I think is a half-mile nature trail around the property.
It's all merriment when we set out, what with the awkward footwear, fresh snow to throw, and the novelty of moving through the pitch-black woods by headlamp. But, as 15 minutes wear on to 45, with no sign of the lodge and not a drop of beer left, my trekmates grow worried. Haven't we walked a half mile yet? ("Well, yes.") What are these tracks in the snow? ("Hmm … dogs?") Won't our tracks fill in with snow? (Clearing throat: "Yes.") Are we lost? (Silence.)
But on we clomp—one foot in front of the other, heads down—until we spot an orange light, followed by the outlines of buildings. Safely inside, we sit before the fire, get ourselves a drink and tell stories about our adventure, which was fraught with danger and fear, yes, but also a sense of wonder and of humbling perspective. Just like any other story worth telling in these parts.
This article was written by Peter Koch from Rhapsody Magazine and was legally licensed through the NewsCred publisher network. Please direct all licensing questions to legal@newscred.com.
Around the web

How traveling changed the course of our future
Travel is fatal to prejudice, bigotry, and narrow-mindedness…Mark Twain knew this, and anyone who travels and gets out of their comfort zone understands this same concept.
This is one of the reasons we love to travel — our perceptions and stereotypes are constantly being challenged. This is also probably why we've built a business that requires us to travel regularly — we create street art pieces in cities around the world.
But we weren't always like this. Our love of travel first began when our Mom took us backpacking through Europe for a month. At the time, we were both young teenagers who had never been out of the country. We carefully planned our outfits and fit them into one backpack each. Mom carried our Rick Steve's travel guide and off we went. We stayed in shabby hotels across the United Kingdom, France and Spain, visiting every museum we could find, eating every baguette, croissant and paella dish we could get our hands on, and loving every second of it.
We've been addicted to travel ever since.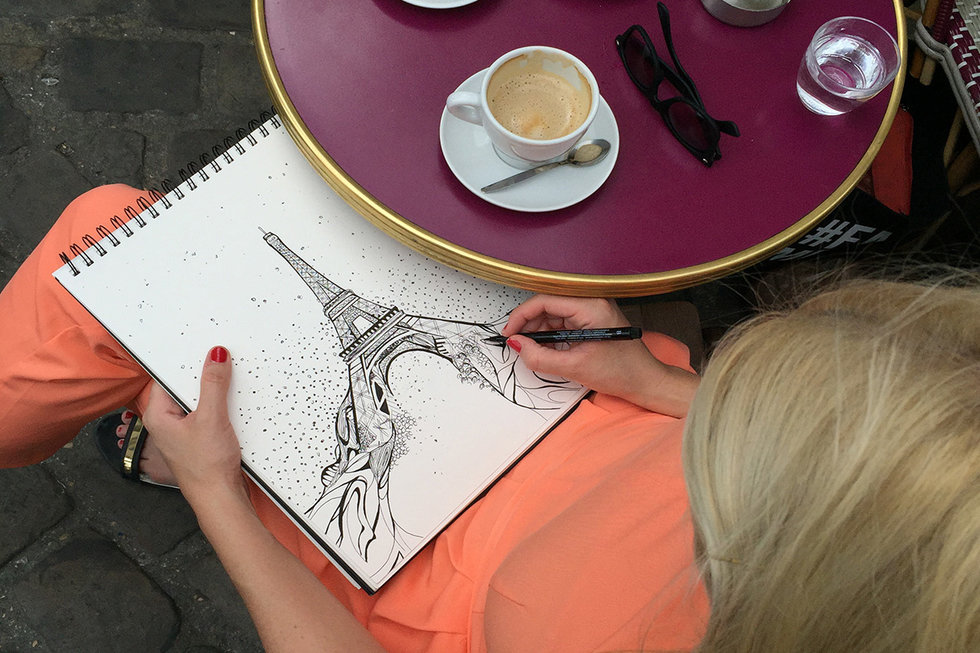 Kelsey sketches at a street cafe in Paris
I (Kelsey) fell so in love with London on that trip that I grew determined to study there. Fast forward to years later when I graduated from Richmond University in London. That trip changed the course of my life because I learned about and experienced street art during my studies in London. Courtney fell so in love with Paris that she learned French and graduated with a degree in comparative literature from the American University of Paris. That first trip changed the course of our lives forever and opened our eyes to how massive the world was. I don't think our Mom could have given us a better gift than that first trip abroad.
As adults who travel constantly we feel like a MileagePlus® membership is another important piece of the equation and something we've benefitted from tremendously over the years. The various United Club℠ locations are little refuges we escape to in busy and overwhelming airports. Being able to board early, getting upgraded and having nice flight attendants on long haul flights really can mean the difference between arriving well rested and having a good trip, or arriving tired and having a rough trip.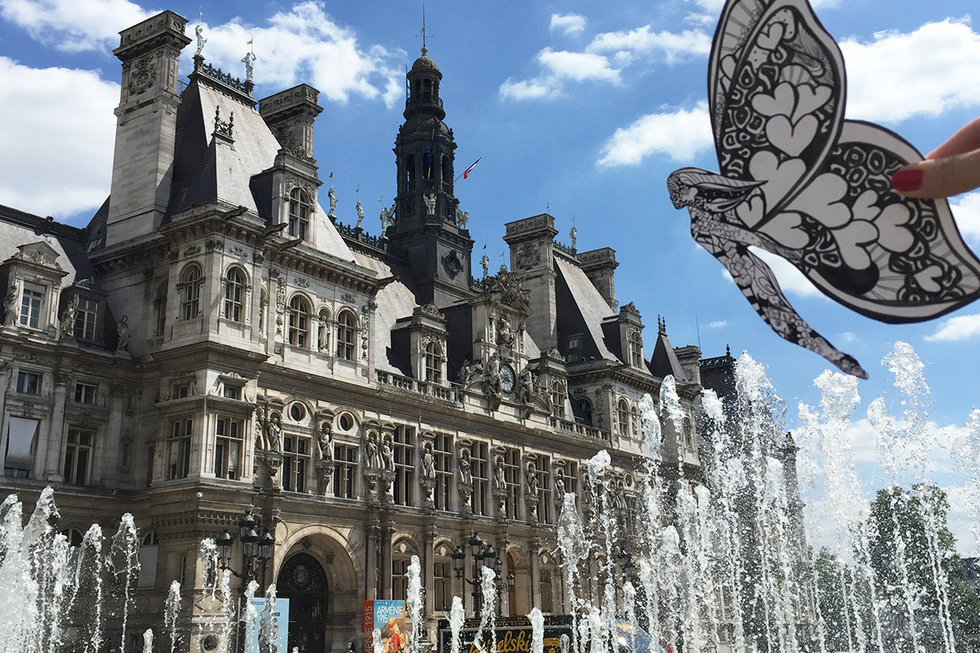 At the end of the day a company is all about the people in it and the kindness we have experienced on United flights has been wonderful. I remember once on a flight, one of our captains wrote a personal note thanking each passenger flying in United First® class for traveling on United. On another, a flight the attendant saw I was not feeling well and hunted down an Airborne (vitamin pack) for me. Still another flight attendant asked about my art (I was sketching on the plane) and when I explained what I do they committed to buying my coloring book. It's these connections that really make flying United so memorable for myself and my sister.
So if you're looking to give your child a gift, take them traveling. And if you're looking for a present for yourself, sign up to enjoy the benefits of a MileagePlus Membership. You won't regret either.
Join MileagePlus to start earning miles from the world's most rewarding loyalty program℠ and share your story with #UnitedJourney.
United and Special Olympics
Taking inclusion to new heights
Our shared purpose is to connect people and unite the world — and no organization better embodies that principle than Special Olympics.
Learn more
Welcome day brings employees and Special Olympics athletes together
As part of the weekend's festivities, our CEO, Oscar Munoz, joined a group of employees and retirees in greeting nearly 700 arriving athletes, coaches and volunteers at Seattle's Sea-Tac International Airport (SEA), as well as hundreds more at local light rail stations, all of which were decorated with our Special Olympics superhero campaign banners.
Oscar also had the honor of giving Special Olympics athlete Nikki Jones her first in person look at her superhero alter ego Lane Lightning, a moment that was captured on the video below.
Introducing a more personalized experience on united.com
Our united.com homepage is getting some big enhancements. Yesterday, we announced the launch of the new site, which will offer a more modern, user-friendly design, allowing users a more personalized digital experience.
Each one of our customers is unique and has different needs for his or her travel, and personalizing our digital offerings is just another step toward giving our customers the experience and the products that they ask for, said Digital Products and Analytics VP Praveen Sharma. "Our goal with this new homepage is to provide customers with a more seamless experience."
The new website will provide personalized content based on a customer's MileagePlus® status as well as upcoming, current or prior trips. It will also include a new display that will be fully responsive for optimal viewing on desktop and mobile devices. Later this year, the site will include a travel section that will provide customers with curated content from destinations United serves.
We began rolling out the new homepage in April and continued expanding it to more users while we added more functionality throughout the phased rollout. The site will be live to all customers in early August.
These efforts are part of our commitment to improve our customers' travel experience through every step of their journey. Earlier this year, we updated our mobile website, adding a more optimized display, additional flexibility to adjust flights throughout the site, Japanese language translations and more.
Our new homepage will also appear on our mobile website, creating a more seamless experience when customers are managing travel and bookings across multiple devices.
Transcending borders and languages in Tanzania
Story and photos by Davis Paul
I have been very fortunate to travel the world telling stories with a camera for the last decade. Being a United MileagePlus® member for many of those years has absolutely opened the world and eased my ability to get around. And, it enabled me to authentically document the way in which different people and cultures do life, which has now become an obsession. How can you make someone feel what you witnessed despite not being there?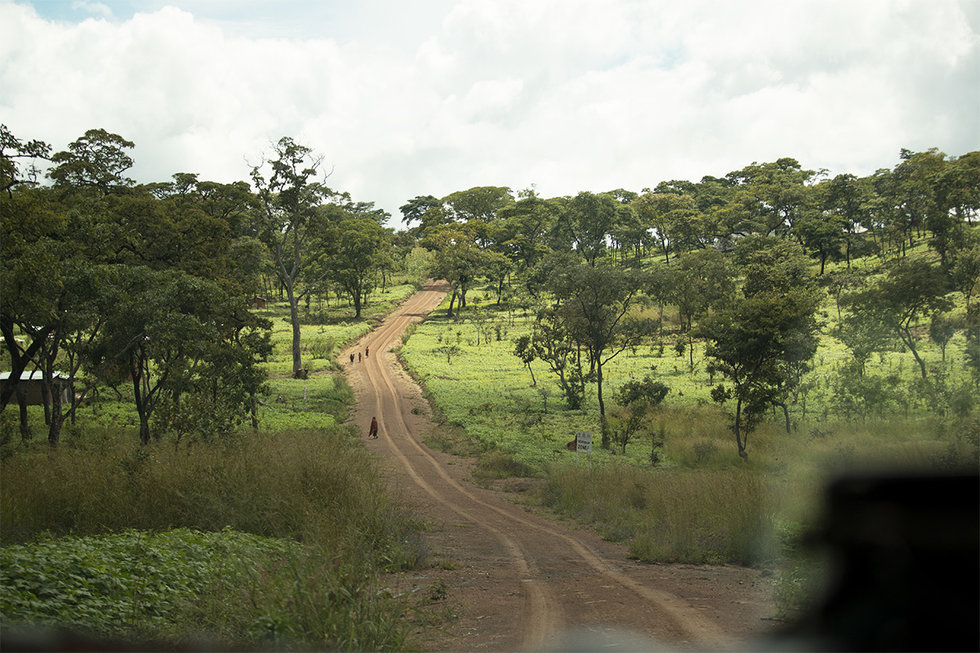 The world is full of amazing stories and incredible lessons that can transcend borders and languages. I believe every location is uniquely beautiful on it's own, we just need to see it for what it is and not in comparison to others. Bangladesh can be just as beautiful as Tahiti if we remove expectation and appreciate the uniqueness each location has to offer.

However, of all the trips I have ever taken, out of every project I have embarked on, from X Games to Real Madrid, there is one that hit me in a very different way. That was my trip to Tanzania to work on the border of Burundi out of two Refugee Camps. I was contracted to help train and build soccer programs within the camp as well as create content that would provide impactful insight into the circumstances taking place throughout the region as well as to connect the outside world with these amazing people fighting for their lives. I had zero preparation for the trip, having only booked my flight a week in advance. I had never traveled to Africa, let alone a refugee camp that couldn't be more difficult to get to. In fact, it was roughly 38 hours of travel by myself including having an 8 hour drive on something that barely resembled a road. Because it was so last minute, I actually wasn't able to secure a driver to take me to the town of Kibondo which meant once I landed, I had to find any local with a car who would be willing to take me the distance. Luckily, I found a man named Frankie who had a Toyota Corolla which consequently broke down within the first hour of our journey.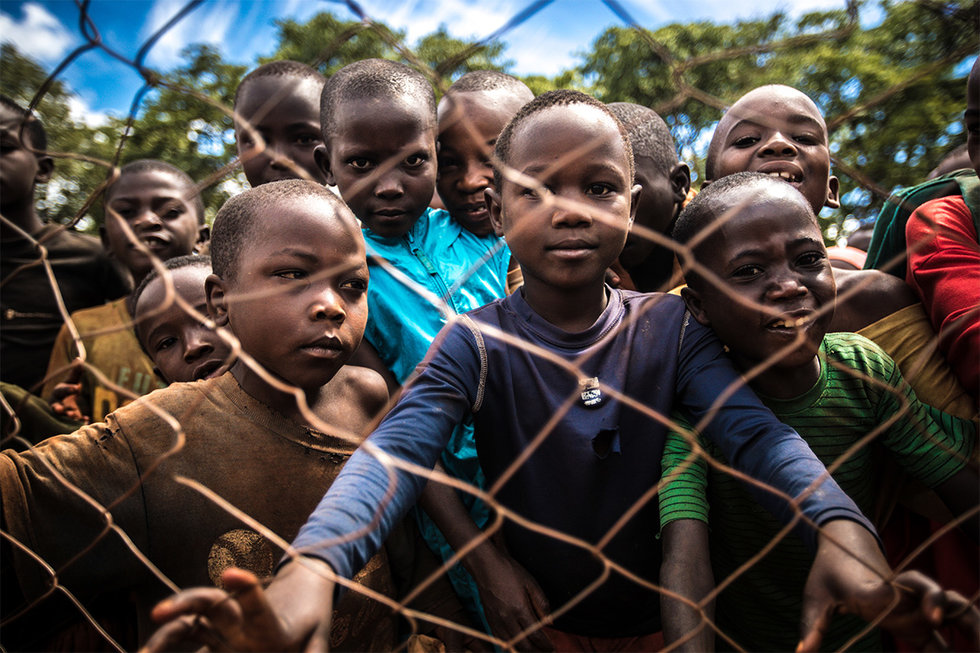 Once I arrived, I had never witnessed life in this manner. Hundreds of thousands of refugees all piled together within 2 square miles. Mud huts, tarps, tents, anything and everything to sustain life was being used. Almost everyone in this camp had lost a loved one to violence yet I had never seen so much hope and joy. It completely changed my perspective on life to live amongst these people for 3 weeks. I ate with them everyday in the camp, eating the local food with my hands. To hear their stories, to see how they live and to dream with them on the brighter future they all hope exists was truly humbling. I'll never forget the lessons I learned within this camp and from these people — their love and optimism despite having experienced unimaginable tragedy was uplifting. When I asked if there was one message I could bring back to the United States, they simply would say, "we just want people to know we exist". I hope that my time and efforts there at least provided that. Although I tried to make the biggest impact I could while there, it is safe to say I was the one impacted the most and I will be forever grateful for that. I just hope I can help in half of the way they helped me.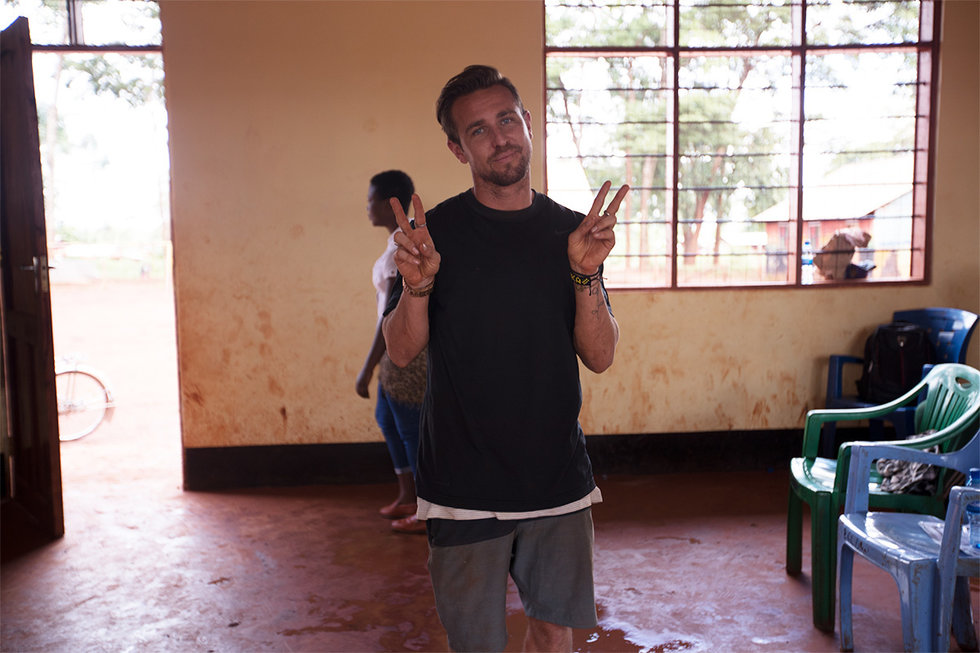 I'm never sure where the next story will exist, but I can guarantee you'll find me on the ground, always laughing with a camera in hand. Traveling is a gift that allows us insight into both our differences and similarities, and the more you travel, the more you realize we all share in the same struggles, same hopes and same dreams. I believe that despite bad things happening, the world is full of good — we just need to seek it in every situation.
Join MileagePlus to start earning miles from the world's most rewarding loyalty program℠ and share your story with #UnitedJourney.
How to experience the best of Prague in 3 days
Every bit as historic, as beautiful and as culturally enriching as the European heavyweights of Paris, London or Rome, Prague, the capital city of the Czech Republic has emerged over recent decades to be a jewel in the continent's crown.
The city escaped significant bomb damage during World War II and its historic center remains magnificently intact, with a maze of cobbled lanes, quiet courtyards, chic cafés and ancient chapels just waiting to be discovered. To see enough of the city, we suggest visiting for at least three days.
Getting into the city
Upon arrival, regular and reliable buses and trains will get you into the center of the city within 20 minutes. Unless you're heading outside of Prague, you shouldn't need to rent a car. The center of Prague is compact and easily to explore on foot, with excellent and cheap trams, buses and the subway if you don't want to walk.
Where to stay
Central Prague is broken down into 10 districts, with most visitors staying in Prague 1, the heart of the city. Here you have two good options: The Old Town or the Lesser Town – linked by Prague's most celebrated landmark, the Charles Bridge. The Old Town is at the heart of everything, full of historical sites, bars and restaurants but can be overpriced and often considered 'touristy' as a result. The Lesser Town is still close to the heart of everything but with a more tranquil atmosphere that's particularly good for families.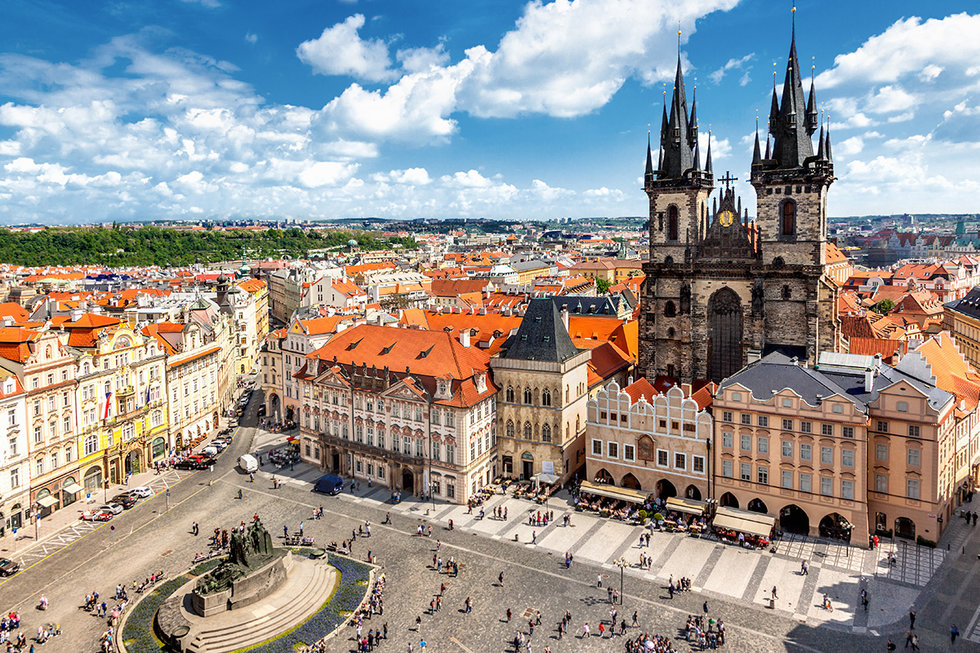 What to see
There's too much to see in a single visit, however, one of the absolute essentials has to be Prague Castle, which is literally unmissable. The largest castle complex in the world, it dates back to the 9th century and is also home to the presidential palace, the vast St. Vitus Cathedral and Golden Lane — an original 16th-century street of tiny cottages that was home to Franz Kafka. The lookout tower of St. Vitus Cathedral gives you a bird's eye view of the city, as does Petrin Lookout Tower at the top of Petrin Hill, which climbs 206 feet to look down on the city.
From there head to the Old Town Square, which is the medieval center of Prague, surrounded by cobbled streets awash with cafes and restaurants. It's home to the Old Town Hall and Astronomical Clock, the Rococo Kinsky Palace and the stunning Gothic Church of Our Lady before Týn. If you visit in December, it also hosts the city's largest Christmas market.
Also close by, Klementinum is a series of historic buildings worth visiting just to see what is arguably the most beautiful library in the world. If you're looking for a world-class collection of historical artifacts, minerals and zoological specimens, the National Museum ticks all of the boxes. It's located at the top of Wenceslas Square, which is not actually a square but a boulevard – and one of Prague's most popular shopping streets.
Kampa Island is a great alternative to the National Museum. Literally an island located beneath Charles Bridge, you'll find the museum of modern art, The John Lennon Wall and giant, slightly unnerving sculptures of crawling babies. Speaking of Charles Bridge, it is one of Prague's most popular and photographed sites for good reason. You'll no doubt use it to cross the Vltava River, but for the best photographs, visit at dawn, before the crowds arrive.
And if all this walking gets to be too much, see the city from a different perspective, floating gently down the Vltava on a river cruise.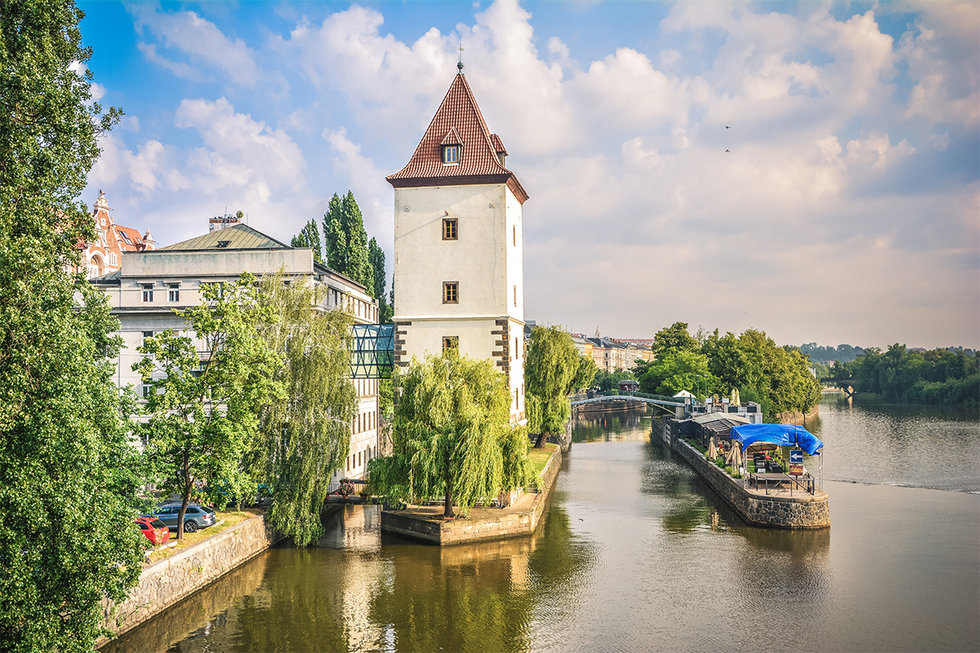 Where to eat
Restaurants to suit every taste and budget dot the center of Prague. Great breakfast options include Coffee Room, Mezi Srnky and the always-popular Café Savoy, which is also great for lunch or dinner.
In a city full of carnivores, the Real Meat Society's porchetta sandwich is a lunchtime highlight, Dish is a stylish little burger joint full of fashionable people, while Lokál Dlouhááá offers a beer hall feel and Czech classics of pork, sauerkraut and dumplings washed down with beer.
The city's only two Michelin-starred restaurants are Field and La Degustation Bohême Bourgeoise, the latter creating modern takes on old Czech recipes using the highest quality local produce. Both restaurants require a reservation. Highly recommended 'Bib Gourmand' restaurants within easy reach of Charles Bridge include Sansho, Divinis and Maso A Kobliha, where the salty caramel pie may elicit happy tears.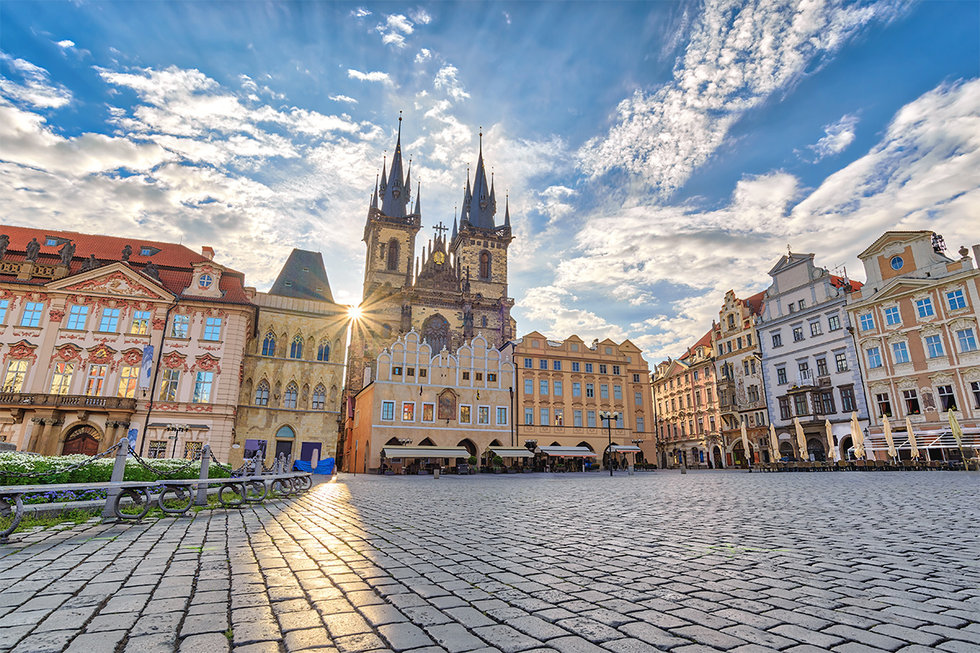 Where to drink
In the number one beer-drinking nation on the planet, the locals refer to it as 'Liquid bread.' Prague is home to many of the nation's finest bars and ale houses, many of which brew their own beers. Two of the most historic are U Zlateho Tygra, which President Clinton visited in 1994, and U Cerneho Vola, which stands in the shadow of the castle. Letná Beer Garden offers an outdoor setting where you can enjoy a beer and views of the Old Town below.
And keep an eye out for 'tankovna' – tank pubs – where the beer is not pasteurized, as most beers have to be to be transported around the globe. In tank pubs such as U Pinkasu, the beer is probably the freshest you'll ever taste. But if pilsner is not your preference, head to Hemingway Bar, one of the world's finest cocktail bars. You may have to wait in line as it is a popular with both locals and tourists alike, but it's well worth the wait.
When to go
Prague is the warmest and busiest during the summer months, from April until October and peak season starts in July through August. The longer nights of spring and summer will give you more time to explore, while the celebrated Beer Festival fills the city's Letná Park in May. Spring and autumn are generally quieter and can be less costly than the summer months. If you can cope with the colder temperatures and darker days, winter is a magical time to be in the city.
Getting there
United, together with many of its Star Alliance partner airlines, offers service from multiple cities in the U.S. to Prague. To explore all that Prague has to offer and to book your trip, visit united.com or use the United app.
The 10 best beach vacation destinations in Europe
These spots offer the perfect beach day with a side of art, history and nightlife.
Europe is home to some of the world's most-celebrated seas — the Mediterranean, the Adriatic, the Aegean — and its cultural mosaic makes it a top choice for beach lovers looking to mix sun, fun, art, history and nightlife. Windsurf in the morning, visit ancient ruins in the afternoon, shop for the season's hottest beachwear before enjoying sunset cocktails and then partying until dawn. Sound good? Read on to discover the 10 best beach vacation destinations in Europe.
Mykonos, Greece
Few places do charm and decadence better than Mykonos. This sunny Greek island's calling cards are almost-anything-goes beaches (expect plenty of skin), Instagram-worthy Cycladic architecture (whitewashed buildings with brightly hued shutters and cascading flower boxes), 16th-century windmills (a must-see at sunset) and legendary discos and dance clubs in Mykonos Town. As for the beaches, check out Ornos Bay for pretty views and excellent windsurfing, chic Psarou for celebrity spotting and Paradise and Super Paradise for hedonistic sun-worshipping and dancing until sunrise.
Mallorca, Spain
Mallorca, Spain | Shutterstock
This beautiful Mediterranean oasis, the largest of the Balearic Islands located off the east coast of Spain, is a hot spot for northern Europeans, who flock here in summer to enjoy long days of sunshine and fresh air. Once you get beyond the urban sprawl of the capital, Palma, mountainous, bay-fringed Mallorca delivers some of the region's most amazing azure water and soft-sand beaches — there are more than 250, from popular 3½-mile Playa de Muro to secluded Cala Mesquida. The view from the water is pretty incredible, too: centuries-old hilltop villages constructed of golden stone backed by peaceful olive groves and vineyards.
Hvar, Croatia
Hvar, Croatia | Shutterstock
In between swimming, sunning and windsurfing, visitors to this summer-resort island, located in the Adriatic off of Croatia's coast near Split, can tour a 13th-century fortress and cathedral, go wine tasting (if you haven't tried Croatian wine, you should) and in June and July, inhale the heavenly aroma of lavender, which grows in abundance here. Hvar's beaches are known for their intense scenic beauty — many are set in serene bays surrounded by cliffs and pine forests — and tempting options include Dubovica, Zavala and Ivan Dolac.

Saint-Malo, France
Saint-Malo, France | Shutterstock
If it's seaside drama you seek, consider Saint-Malo, a walled city in France's Brittany region where the cobblestone medieval streets of Old Town are surrounded by a series of sandy beaches, some of which are only walkable at low tide and offer access to rocky islands (timetables tell you when to visit). When the tide's high, tour the Cathedral of Saint-Vincent (constructed between the 12th and 17th centuries) and the city's landmark fortress with its four round towers. Or you can always kick back and relax on Plage du Sillon, a vast beach that stretches for almost 2 miles along the English Channel.
Ibiza, Spain
Ibiza, Spain | Shutterstock
It helps to be young to enjoy the 24/7 frenzy that is Ibiza — the wildest isle in the Med thanks to its world-famous clubs blasting dance music. Should you be awake when the sun's shining, top activities on Ibiza, which is also one of Spain's Balearic Islands, include music festivals, beach-going (Cala D'Hort has a view of the distinctive Es Vedra rock formation or hop over to neighboring island Formentera, known for its white sand) and scuba diving, since visibility here is superb.

Sicily, Italy
Sicily, Italy | Shutterstock
If you're a fan of old-school destinations — scenic, slow-paced and filled with tradition — you can't go wrong with Sicily. This Italian island, the largest in the Mediterranean, is home to stunning beaches, yummy treats such as ricotta-filled cannoli and meat-filled rice balls called arancini (both invented here) and ancient Greek and Roman ruins dating back several millennia. It also boasts Europe's most active volcano: Mt Etna. Book a beach resort for maximum access to sun and sand, or stay in charming hilltop Taormina and day trip to beaches such as Isola Bella or Giardini Naxos.

The Algarve, Portugal
The Algarve, Portugal | Shutterstock
The hot Iberian sun shines along the southern coast of Portugal 300 days a year — and in summer, the region receives very little rain — so it's no surprise that the Algarve ranks among the top beach destinations in Europe. It's also incredibly pretty and quite affordable, with a variety of hotels, rental apartments and homes located in cities and villages stretching from Sagres in the east to Villa Real in the west. In between are more than 150 beaches, with Praia da Falésia near Albufeira, Praia da Camilo near Lagos and Praia da Marinha near Lagoa featuring photogenic limestone cliffs.

Crete, Greece
Crete, Greece | Shutterstock
As Greek Isles beaches go, Crete has some of the best. But Greece's largest island is also its most geologically diverse — so beaches here range from sweeping and tranquil to compact and crowded. For the former, head to Balos Lagoon near Kissamos on the west coast or Elafonisi Beach, also in western Crete, with its pink sand. For the latter, there's Vai Beach near Sitia in the northeast, which is backed by Europe's largest natural palm grove, and Matala Beach on the south coast, where you can follow your swim with a seafood lunch at a local taverna.

Cornwall, England
Cornwall, England | Shutterstock
There are hundreds of beaches along this rugged peninsula on the Atlantic in southwest England, some ideal for surfing, others for beachcombing and others for seaside shopping and dining. It's all incredibly wild and moody, the kind of setting that's equally inspiring to artists and adventure-lovers. For pure visual delight, it's hard to beat the beaches around St. Ives, especially Porthmeor, while Kynance Cove seduces at first sight with its unblemished natural beauty. Add in fishing villages such as Mevagissey and Polperro and you'll discover how Cornwall charms visitors with a raw authenticity that's ever harder to find these days.
Sardinia, Italy
Sardinia, Italy | Shutterstock
On this vast Italian island, the second largest in the Mediterranean, it's possible to be a jetsetter or a backpacker, to step back in time while strolling tiny villages or channel the 21st-century while sunning on a modern mega-yacht, to visit ancient temples or enjoy the latest youth-enhancing spa treatment. Long celebrated for its talcum-soft beaches and clear aquamarine water, Sardinia's alluring Costa Smeralda has been a summer hot spot since the mid-1960s. Yet the island also has a harsh interior landscape that has shaped the local mindset and cuisine (fava beans, sheep's milk cheese and lamb with artichokes compete with seafood and pasta on many menus). But it's Sardinia's coastal beauty that has made it envied the world over.

This article was written by Donna Heiderstadt from Islands and was legally licensed through the NewsCred publisher network. Please direct all licensing questions to legal@newscred.com.
Rising tide of Special Olympics lifts employee's daughter
A dark green wave rises and crests, spilling over into a froth of white foam as it picks up steam and propels Alissa DiDomenico toward the shores of Fernandina Beach, north of Jacksonville, Florida. With her arms outstretched, Alissa kneels on her surfboard, eyes focused in concentration, and shifts her weight with the momentum, settling in for the ride as the water flattens over the hot sand.
Alissa's father, United's Jacksonville International Airport General Manager Paul DiDomenico, watches from nearby as she comes to a stop. Hopping to her feet, Alissa flashes a wide grin at her dad then turns, her board under one arm, and paddles back out to do it again.
It's late June, and Alissa, 18, is in the thick of competition season as she seeks to represent Nassau County at the Special Olympics Florida State Surfing Championship in Cocoa Beach this September. If she's successful, it will be her fourth consecutive state finals appearance, where she was a gold medalist in 2016 (the contest was cancelled in 2017 because of Hurricane Irma). Paul, a native Midwesterner more comfortable in the snow than in the sand, is nevertheless a fixture at all of Alissa's events and weekend practices, joined by his wife, Marta, in the cheering section.
The water is Alissa's sanctuary, the place where she feels most at home, like "a little mermaid," Paul says. Pool therapy helped her build her strength when she was young, and by the time she began riding waves in 2014 she was already an accomplished swimmer. When Nassau County Special Olympics introduced surfing, Paul encouraged her to give it a try and Alissa was immediately hooked, drawn to the speed and grace inherent to the sport.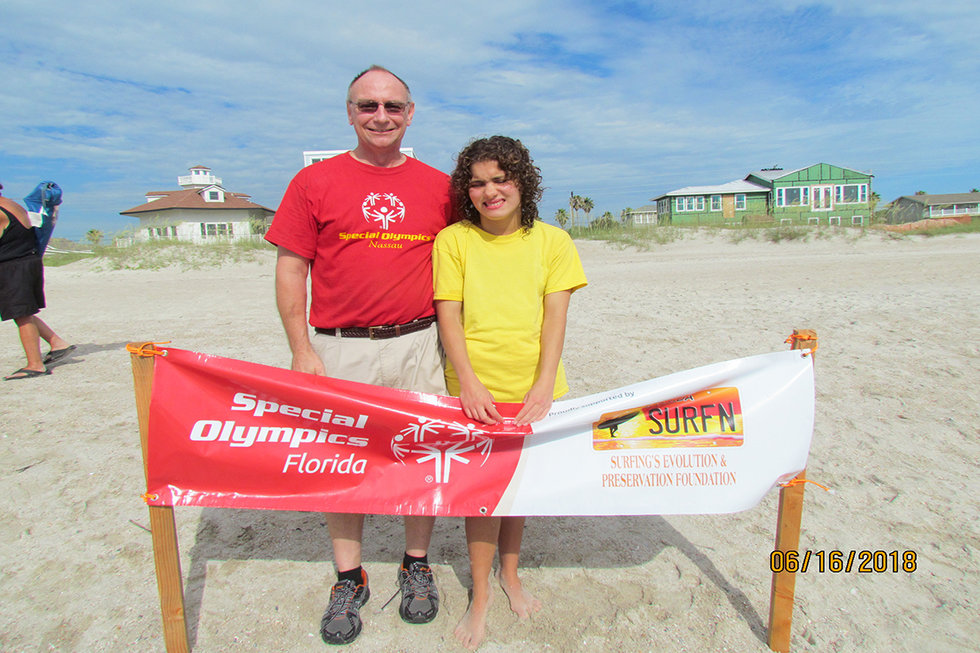 Apart from bringing her enjoyment, swimming and surfing have also had a transformative effect on Alissa as a person, helping to draw her out of her shell. She's on the autism spectrum and has difficulties speaking, but the look on her face when she's in the water says more than words ever could. Without Special Olympics, Alissa – and countless other children – wouldn't have these kinds of experiences, which is why Paul is so glad to see United expand its partnership with the organization, which includes flying nearly 700 athletes to the 2018 Special Olympics USA Games in Seattle and sponsoring the Special Olympics 50th Anniversary Celebration in Chicago.
I see it as an opportunity for her to step out and do something that's out of the ordinary, but also ordinary at the same time, because every kid plays sports, says Paul. "This is her opportunity to play and socialize."
As the morning session draws to an end, Alissa bobs in the water on her surfboard. A line of waves swell as they near the shoreline and she readies herself in a crouch. Before she can find her balance, though, her feet are swept out from under her, sending Alissa splashing into the Atlantic.
In an instant she's back on her board, waiting for the next set of waves to roll in, and with them, her next chance. Before long, she's gliding toward the beach once more, exhausted but happy, in a way that looks effortless. Competitions and medals are the farthest thing from Alissa's mind as Paul meets her with open arms, her smile matched only by his. In that moment, she's already won all there is to win.
Brazil's big three: Rio, São Paulo & Salvador
Brazil is nearly as large, populous and diverse as the United States. So where does a tourist begin? In the U.S., the answer might be to visit New York City, Chicago and L.A., each with its own personality. In Brazil, the best answer is Rio de Janeiro for its festive vitality, São Paulo for its cosmopolitan culture and Salvador for its history and beaches.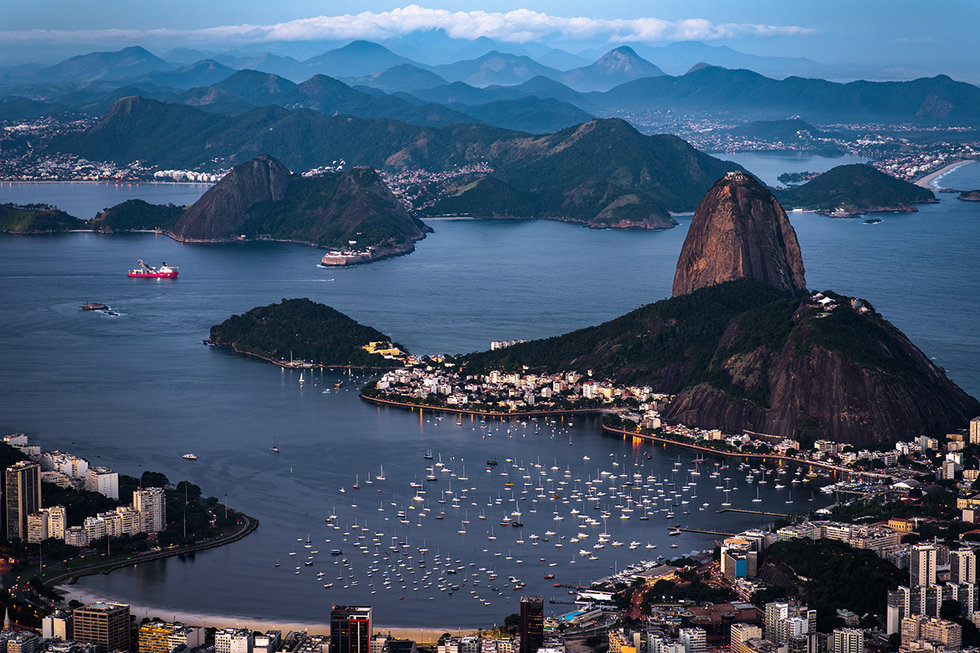 Rio de Janeiro

The world came to Rio for the 2016 Summer Olympics and left with a big grin. The energy of the city, the splendor of the beaches and the spirit of the people — including a passion for sports — made the games the global success story of the year.
From the Lapa district's samba clubs to the beaches, Rio de Janeiro is a colorful city where the party never ends. Copacabana Beach's two miles of sand are routinely packed with tourists and locals alike while adjacent Ipanema Beach is more sedate, located alongside the Ipanema and Leblon neighborhoods' upscale shopping streets and restaurants. Two steep, iconic mountains tower over the city, letting you see it all from high above. Take a gondola ride to climb to the top of Sugar Loaf Mountain, or a cog train to ascend up to Corcovado Mountain's 130-foot-tall Christ the Redeemer statue.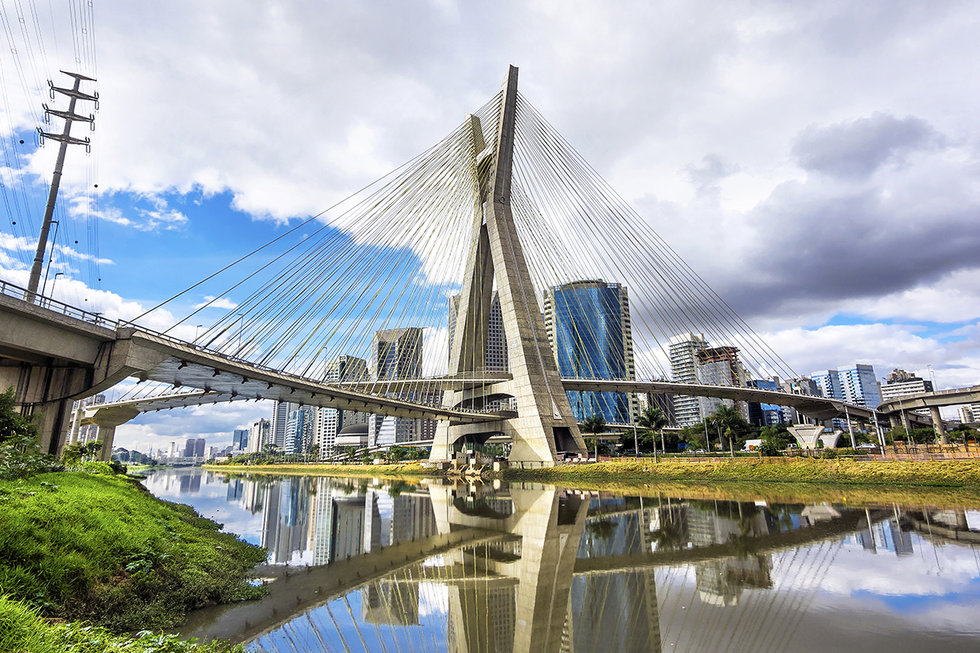 São Paulo
With 12 million people, São Paulo is the Western Hemisphere's most populous city, boasting more residents than New York City and even Mexico City. But that's not the only reason to visit. It's a must-see global city because of what the diverse, relatively affluent population has built — many of South America's finest museums, architecture, culture and more.
Several museums are found in the old city center. Walking distance apart are a neoclassical Brazilian art museum (The Pina), a neo-Byzantine cathedral and a Belle-Epoque covered marketplace. Elsewhere in the city are the São Paulo Museum of Art, boasting the largest collection of Western art in the Southern Hemisphere, and Museu Paulista, a colossal history museum surrounded by Versailles-inspired gardens at the University of Sao Paulo. Every Saturday, live samba music is played in many of the city's bars, but the place to experience this is at Bar Samba in Vila Madalena. And when you're hungry, it's good to know the restaurants are the best in Brazil, especially in the Jardins district. Among them are countless sushi spots and pizzerias, thanks to a vast population of Japanese and Italian immigrants and descendants.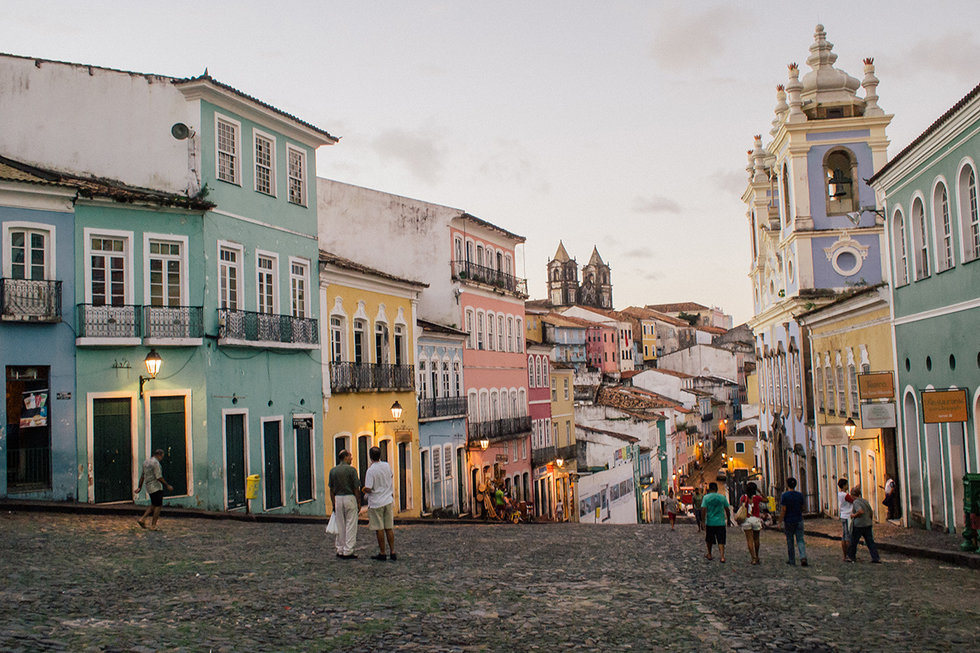 Salvador
Among the major cities on Brazil's northern coast, none offer as much to visitors as Salvador, the original capital city of Brazil. This city of three million has stunning beaches, superb restaurants and bars, plus an historic city center (Pelourinho — a UNESCO Cultural Heritage Site) that dates to the 16th-century dawn of the city.
Similar to Rio, almost everything worth experiencing in Salvador is on the water or close by, starting with beaches on the Bay of All Saints and Atlantic Ocean — ideal for swimming, surfing and sunbathing. Also found near the shore is the Elevador Lacerda (the world's first elevator—now a tourist attraction) and many museums devoted to South American, modern and decorative art. Also found in the Old City nearby are more museums, six cobblestone squares and a 17th-century cathedral. Many of Salvador's restaurants serve Afro-Brazilian food, a relic of the city's past.
Practicalities
All three of these Brazilian cities are closer to the equator than Miami, so expect balmy year-round temperatures that almost always hover in the seventies and eighties. The only months to avoid are the rainy season: December to February in Rio and Sao Paulo; April to June in Salvador. Transportation in all three cities is easy via Uber, buses and subways. Don't bother with pricey taxis or rental cars. And while in Brazil, be sure to try the national beverages — Brazilian coffee by day, caipirinhas by night.
If you go
United Airlines offers flights to Rio de Janeiro and São Paulo from numerous U.S. cities, including nonstop flights from Houston Intercontinental to Rio de Janeiro and nonstop flights from Chicago O'Hare, Houston Intercontinental, New York/Newark and Washington Dulles to São Paulo. Salvador is served by Star Alliance partner Avianca Brasil, with frequent flights from Rio de Janeiro and São Paulo. You can also get to any of these three cities via one of our partner airlines, Azul Brazilian Airlines. MileagePlus® Rewards can help pay for your hotel room. In addition, before you go make sure to submit the proper documentation to receive a tourist visa. Go to united.com or use the United app to plan your Brazilian adventure.
Scroll to top