Three Perfect Days: The Canadian Rockies
Story by Peter Koch | Photography by Sam Polcer | Hemispheres, November 2017
Ever since the Canadian Pacific Railway laid tracks through the Bow Valley in the 1880s—and a group of railway workers stumbled upon a hot spring on the side of Sulphur Mountain—the Canadian Rockies have been marked as a retreat for people who like their holidays a little rugged. The sublimely beautiful area that would become Banff National Park was preserved in 1885, starting a trend that would see seven parks created and united under the banner of the Canadian Rocky Mountain Parks UNESCO World Heritage site. In the same stroke, Banff transformed all the barriers to westward expansion—braided blue-green rivers, snowcapped peaks, massive glaciers, and lodgepole pine forests crawling with wolves and grizzlies—into the region's greatest assets. Even today, despite the proliferation of locavore restaurants, high-end hotels, luxury retailers, and world-class ski resorts, the wilderness continues to assert itself. Rugged mountains press in on all sides. Bull elk graze on golf courses. And, from time to time, wolf howls still split the night.
In which Peter takes a black-diamond tumble, skids through a glorious canyon, and wolfs down a trio of steaks
I wake early at the Moose Hotel & Suites in Banff, anticipating a bluebird day and, with luck, first tracks on fresh powder at one of the three local ski resorts. Stepping outside, however, I quickly forget all that—partly because of the sub-zero temperatures and partly because of the view along Moose Street: the enormous, radiant face of Mount Rundle.
This astounding view is no accident. Unlike many western mountain towns that began as mining interests, Banff was developed with visitors in mind. Banff Avenue was oriented to afford the best possible views of Cascade Mountain in one direction and Sulphur Mountain in the other. Every eastbound street ends at the base of Tunnel Mountain, with Rundle looming high above—so every now and then, as you stroll past cutesy businesses, you'll look up and get the shock of your life. You can see why the Romantic painters had a thing for mountains.
At the tiny Whitebark Cafe, I grab a window seat and watch a procession of brightly garbed pedestrians, most with skis over their shoulders or snowboards under their arms. Resolving to beat them to the slopes, I inhale a yogurt parfait with housemade granola and blueberry compote, glug my latte, and hit the road to Sunshine Village, which is perched 7,200 feet up, on the Continental Divide.
The 20-minute gondola ride up Healy Creek Valley to Sunshine's high-elevation base incrementally reveals a skier's paradise: bumps, gullies, cliffs, glades, and chutes spanning three mountains. On one side, ice climbers hack away at the frozen Bourgeau Falls; on the other, hot-doggers huck themselves off sheer drops in the Wild West Freeride Zone. The bass thump of a helicopter dropping avalanche control bombs reminds me that nature, for all its beauty, can also be unforgiving, so it's best to start slowly.
I'm met at the top of the ride by Kendra Scurfield, whose family owns Sunshine and who grew up playing on these slopes. "I don't even remember learning to ski," she says, shortly before performing a series of perfectly rhythmic turns through the glades and powerful slalom arcs out on the groomers. While Scurfield skis with childlike abandon, I simply ski like a child, whooping as we cross over into British Columbia, whimpering when we reach the edge of double-black-diamond Delirium Dive. After a while, foolishly perhaps, I announce that I'm ready for a challenge.
"I have a challenge for you," Scurfield replies with a grin. I follow her halfway down Lookout Mountain to a lip that serves as the entrance to South Pocket, a seemingly vertical black diamond that's split down the middle by trees. The right-hand chute is choked with boulders that have cleaved off Brewster Rock, and the left-hand chute seems too narrow to even make a turn. I drop in, managing a few sloppy turns before I catch an edge and crash down the mountainside, clawing at the snow as I fall.
In need of de-icing, I persuade Scurfield to join me in the resort's Lookout Kitchen + Bar, where, over a spicy elk burger and arugula salad, she graciously suggests a slightly less challenging escape route.
Later, as I drive down Sunshine Road back to Bow Valley, I spot a flock of bighorn sheep ambling around on a hillside. I'm out of the car, trying to snap a half-decent photo, when one regal-looking ram indulges me by mounting a rock to assume a statuesque pose.
On my way out to Johnston Canyon, a popular hiking destination in Banff National Park, I cruise along the sinuous Bow Valley Parkway, where it's not uncommon to encounter wolves, elk, and grizzlies. The 30-mile byway meanders beside the emerald Bow River between Banff and the village of Lake Louise, offering a peaceful alternative to the Trans-Canada Highway. Soon, I reach the canyon pullout, where Ryan Capel waits for me.
A fixture on the local ski scene, Capel is remarkably athletic for a man in his mid-50s. As we pass through a fragrant spruce and pine forest, he tells me he was born in Banff and raised on the slopes of Mount Norquay. He worked with his father in the ski shop for Candian Mountain Holidays, the world's first heli-skiing operation, before taking over retail at Lake Louise Ski Resort. "The ski culture is strong here—always has been," he says, ticking off the names of pros and Olympians from this town of just over 8,000 people. And the culture endures: Capel's three kids, ages 15 to 23, are all sponsored freeskiers.
Capel strides with purpose on the catwalks that run alongside and over Johnston Creek, ascending the limestone ravine toward a series of waterfalls. Sunlight dances on the blue-green pools where snow and ice haven't settled. "I've been here my entire life, but I never take it for granted," he says. "It's a privilege to live here." I nod—in the cathedral-like silence of the canyon's depths, it feels like a sin to even speak.
Until we hit the ice, that is. Mist from the creek is frozen on the walkways—most wintertime visitors wear cleats for this journey—and what begins as awkward Bambi steps soon evolves into a spirited game of "skating" down the trail as fast as possible. It's silly and incredibly fun, and I wonder aloud why anyone would want to spoil a good slide with something so practical as cleats.
Playtime over, Capel and I agree to meet for a drink back in town, at Park Distillery Restaurant + Bar, a new bar that produces small-batch spirits using Alberta grains and Banff's glacier-fresh water. Taking a seat beneath a photo of heli-skiing pioneer Hans Gmoser, I order a gin cocktail with mint, lime juice, peach puree, and spruce tips foraged from just beyond the park boundaries.
The crowded dining room and bar is a blend of classic Canadiana—antler chandeliers, enamel tin cups—and Mid-Century Modern decor. "Banff is a small community, but it's also a fast little town," Capel says, referring to the constant thrum generated by nearly 4 million annual visitors. That said, it's not uncommon to see mule deer wandering the side streets (a couple of years ago, one of the animals was hunted down and killed by a pair of wolves just a block off the main thoroughfare).
I'm feeling a bit wolfish myself, so I say goodbye to Capel and head down the street to Chuck's Steakhouse, which takes its inspiration from the ranchlands on the Rockies' eastern slope. A waitress in cowboy boots and a denim skirt serves me no fewer than three steaks: a melt-in-your-mouth marbled wagyu, a nutty dry-aged ribeye, and a massive tomahawk. A smoky Campfire cocktail with rye whiskey, rum, amaro, and dry Curaçao rounds the meal off nicely.
Back at the Moose, I soak in the rooftop hot pool with an Alberta beer from Blindman Brewing, idly scanning the sky for signs of fresh snow, until the darkness seems to pour into me, bringing with it the urge to sleep.
In which Peter has a natural bubble bath, encounters a prima donna snail, and sees Mickey Mouse come to an untimely end
The morning breaks gray and drizzly—a perfect complement to my head. I linger by the lobby fireplace, nursing a coffee and contemplating the moose paintings by Aboriginal Canadian artist Jason Carter. I head out for breakfast at the Juniper Hotel Bistro, set on a hill outside of town overlooking the Vermilion Lakes, where I eat eggs Benedict served with buffalo mozzarella, braised rabbit, and juniper berry glaze on bannock flatbread.
With the mental fog clearing, I head for Banff Upper Hot Springs. Here, at one of three natural springs that bubble up from under Sulphur Mountain, the mineral-rich waters remain at a toasty 98 to 104 degrees Fahrenheit year-round. I hook my elbows over the edge of the pool and stare across the valley at Mount Rundle's partially shrouded western face. I don't know if these waters help with infertility or rheumatism or any of the other maladies that early operators claimed, but they're great for sore ski muscles.
Just down the mountain at Cave and Basin National Historic Site, I follow park interpreter Gareth MacKay into a dripping, craggy grotto lit by a natural skylight. In 1883, three railroad workers climbed into a mist-filled cave 37 feet deep. "When they came down that hole," MacKay says, "they had no idea they would create a national park." The men laid claim to the spring—even building a crude, cabin-size "hotel" a few feet from its entrance—but the Canadian government, which was struggling to bankroll its transcontinental railroad and saw an opportunity to do so with tourism, took control, ultimately establishing the country's first national park, and the third one in the world after Yellowstone and Australia's Royal.
One of the discoverers, William McCardell, described the cave as "some fantastic dream," and I can see why. A spring-fed waterfall pours into the pool, and rainwater percolates down through the porous limestone ceiling, dripping into the glassy water and scattering the shaft of daylight around the cave. "This place changed the course of history in the Bow Valley," MacKay says, almost reverently. "History lives here." As does the park's most endangered creature.
Before leaving, I ask MacKay to show me the Banff Springs snail, which exists in hot springs here and nowhere else in the world. He grudgingly agrees—he seems to consider the tiny mollusk a bit of a prima donna that distracts from the site's history—and soon we're on hands and knees, scanning the bubbling basin. "Right there," he says, pointing to a blob that's barely half the size of my fingernail. The moment doesn't have the raw electricity of spotting, say, a grizzly, but in its own small way, it's yet another reminder that this is a special place.
After the damp of the cave, the chill outside cuts through me, so I head for the warmth of downtown Banff's Wild Flour Bakery for a comforting lunch of carrot and fennel soup; a grilled cheese with apples, spinach, and onion jam; and a kale salad that offers a colorful contrast to the gray tableau outside. Nearly everything is organic and sourced locally, which I'm finding to be common practice here.
From here, it's a short walk to the Whyte Museum of the Canadian Rockies, where Winnipeg artist Diana Thorneycroft has a witty and subversive show, O Canada (I'm Sorry), in which she painstakingly creates tabletop dioramas with handmade figurines and then photographs them. Included here are Martyrdom Near Moose Jaw, which has Mickey Mouse being drawn and quartered by the Royal Canadian Mounted Police, and Burning Braids, which shows a First Nations girl being forced to burn her braids as part of a policy of "aggressive assimilation" at a state school.
Frankly, it's a surprising exhibition for a tourist hub like Banff, especially in a year when the national narrative is centered on Canada's 150th birthday. "I had another exhibit planned," photo curator Craig Richards tells me, "but I thought this was perfect to start off the anniversary. It's challenging, it's thought-provoking, and, for some people, it's downright disturbing."
To learn more about the local arts scene, I head up Tunnel Mountain to the 53-acre Banff Centre for Arts and Creativity to meet artist-in-residence Janice Tanton. The walls of her studio are filled with monumental works in various stages of completion. "I'm the queen of unfinished paintings," she says with a laugh.
For locals, the center often solves the problem of what to do tonight, with a busy events calendar (including the world-famous Banff Mountain Film + Book Festival) and the excellent Three Ravens Restaurant and Wine Bar, which commands sweeping views of the town and valley beyond. Tanton and I make our way to the fourth-floor eatery, where we're seated beside the floor-to-ceiling windows.
Our dinner is suitably creative—from the sturgeon amuse-bouche with strawberry and mint compote to the smoked elk tartar dolloped with bright yellow sous vide egg yolk, deep brown balsamic "pearls," and blood-red pickled beets, and sprinkled with dehydrated bison. Just then, the clouds part over Bow Valley, and the sun breaks through. We sip our wine in silence, watching as, farther west, a fresh line of clouds gathers over the peaks of the Massive Range, already dropping more rain.
In which Peter goes off grid, plays pond hockey with an Alec Baldwin look-alike, and embarks on an ill-fated hike
The rain turned to big, fluffy snowflakes overnight, and they're settling on the roads as I drive north and west to drop my bags at Storm Mountain Lodge and Cabins. Once marketed as a place for "unconventional, old-clothes vacations," Storm hasn't changed much nearly a century later. It's still a secluded collection of elegant, off-grid cabins along Highway 93S; there's no Wi-Fi, no phone, and no TV, and cell reception is spotty at best.
When I pull off the Trans-Canada Highway at Castle Junction, a worker informs me that avalanches on 5,510-foot Vermilion Pass have shut down the road. I tell him that I'm staying at Storm, just three miles up; he checks my name against a guest list and waves me through. The road beyond is a blank canvas of powder, and driving it is strangely invigorating. Do these count as "first tracks," I ask myself, before throwing the rental car into reverse and doing donuts in the middle of the highway because, well, I can.
There are more conventional tracks to create at Lake Louise Ski Resort. The 4,200-acre area is legendary for its long season, extensive back bowls, and high-consequence steeps, where, each November, Alpine Ski World Cup competitors like Lindsey Vonn and Ted Ligety charge downhill at 80-plus mph. After getting outfitted in the rental shop, I board a chairlift with veteran ski instructor Patrick Caïs, climbing 2,800 feet to a lookout with spectacular views.
Born in Bordeaux, France, Caïs came to Lake Louise via Montreal, where he worked as an accountant. "I'm not here for the money," he says. He gestures at the sharp mountains and tumbling glaciers. "That's why I'm here."
On our first real run, Caïs and I cruise down wide-open groomers with those killer views, though he admits that his favorite place to ski is in the woods. "The press of the trees makes me feel at one with nature," he says.
For lunch, we pull in to the mid-mountain spot Whitehorn Bistro. "A lot of people think it's a bad thing that we don't have ski-in/ski-out accommodations," Caïs says, "but that's because we're in a national park. Otherwise, this view would be full of hotels and condos." The relatively sparse development here, he continues, means abundant wildlife: elk, bighorn sheep, and the elusive Canada lynx. On the backside of the hill, a few grizzly bears are hibernating in dens beneath the snow. Come spring, they'll emerge and head downhill with cubs in tow, which causes rolling closures across the resort—but that's park life for you.
Over a cheese and game platter, Caïs regales me with stories about the Klondike Gold Rush. Then I take one last ride up the mountain, steeling myself for the World Cup men's downhill course. At first I think I'll try to crush it, Ligety-style, in world-record time, but then I find myself staring at that horizon again, and it dawns on me that this is a moment to be savored, not rushed. So I finish my run with broad, sweeping turns, popping in and out of the trees.
Back on level ground, I head into Lake Louise village, where I'm meeting Wilson Mountain Sports manager Bill Keeling—a towering Alec Baldwin look-alike—for a game of pond hockey on what may be the world's most beautiful rink. Skates and sticks in hand, we make for the castlelike Fairmont Chateau Lake Louise, which maintains the ice on the iconic lake throughout the winter.
Dozens of visitors wobble gingerly around the ice, the mountains crowding in behind them. A sign reads: "No Hockey!" But Keeling skates past it with a shrug. "It's not written in French, too," he says, "so it doesn't really count." I'm as shaky on ice as the other tourists, but Keeling has been playing since age 4, "with a one-piece Ski-Doo suit and a pillow on my butt." He manages to rope a couple more "players" into our game. It's hilariously, joyously fun, and by the time we call it quits we're all smiling. "Most Canadian kids
play pond hockey," Keeling says, adding that adults enjoy it too, "because beer tastes
better afterward."
As tempting as a beer sounds right now, I've got a dogsled to catch. A few minutes down the road, I pull over at the Great Divide Trail, where I can make out a frenzy of yelps even with the windows up. Nearby, a team of Alaskan huskies are going out of their minds with anticipation as they're harnessed for a 10-mile run to Kicking Horse Pass and back with Kingmik Dog Sled Tours. The moment the musher, Stef, releases her brake, the sled lurches forward and the dogs fall silent, focused on the task of pulling. "These dogs are bred to run," she calls out from behind me, "and that is all."
Dogsledding dates back at least 1,000 years in Arctic Canada but only came to the Rockies in the early 1900s, when adventurer Ike Mills started using dogs to deliver goods to the frozen backcountry. At the Great Divide, where waters part ways east and west, we turn back. Stef offers me a chance to drive, with a warning: "If you fall off the sled, don't let go, because they're not going to stop." I don't fall, but I'm soon aware of just how tenuous my "control" over the dogs is; rather than driving them with purpose, I'm clinging to a runaway train.
With snow falling once again, I head back to Storm Mountain Lodge, where a roaring fire warms the hearth in the great room, and the local version of an Old Fashioned—with spiced whiskey and maple syrup—warms my insides. The all-Canadian dinner menu features classic alpine comfort food, with free-range bison, elk, venison, and wild boar alongside scallops from Nova Scotia and salmon from the B.C. coast. I opt for the wild boar belly and tenderloin, served with huckleberry sauce, acorn squash, and beet puree. Like everything else on this trip, it's presented with pride and care—and it's wonderful.
Before bed, I settle into a leather couch in front of the lobby fire with another Old Fashioned, watching flames lick logs as the snow piles up outside. But soon I feel restless. The lodge lends snowshoes, and a nighttime trek seems like just the thing to finish my time here. With a little bit of charm, and a promise to bring beer, I convince a young couple from Calgary to join me for a jaunt on what I think is a half-mile nature trail around the property.
It's all merriment when we set out, what with the awkward footwear, fresh snow to throw, and the novelty of moving through the pitch-black woods by headlamp. But, as 15 minutes wear on to 45, with no sign of the lodge and not a drop of beer left, my trekmates grow worried. Haven't we walked a half mile yet? ("Well, yes.") What are these tracks in the snow? ("Hmm … dogs?") Won't our tracks fill in with snow? (Clearing throat: "Yes.") Are we lost? (Silence.)
But on we clomp—one foot in front of the other, heads down—until we spot an orange light, followed by the outlines of buildings. Safely inside, we sit before the fire, get ourselves a drink and tell stories about our adventure, which was fraught with danger and fear, yes, but also a sense of wonder and of humbling perspective. Just like any other story worth telling in these parts.
This article was written by Peter Koch from Rhapsody Magazine and was legally licensed through the NewsCred publisher network. Please direct all licensing questions to legal@newscred.com.
Around the web

Naples: The gateway to the Amalfi Coast
There's a good reason the Amalfi Coast tops so many travel wish lists. All along this 30-mile stretch of rugged Italian coastline, small villages sit atop cliffs. Sun-soaked pastels, vibrant blue water and jagged mountains contrast magnificently. Pristine beaches and spectacular ocean views provide a scenic backdrop, while the climate remains mild and sunny throughout the year. Because of its natural beauty and unique landscape, the Amalfi Coast has even earned a UNESCO World Heritage Site designation. It's simply picture perfect.
With United's new route to Naples (NAP) launching May 22, 2019, you now have direct access to explore the lively villages, dramatic coastline and stunning scenery of the Amalfi Coast. Start your stay in Naples, then add a few coastal villages to your trip.
Naples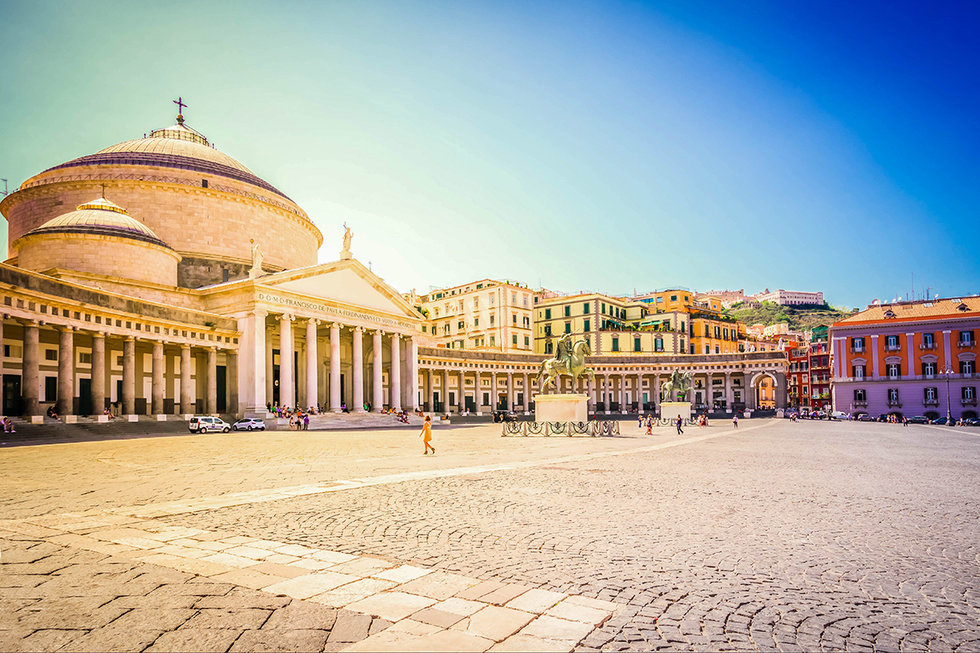 Piazza del Plebiscito, Naples Italy
Though the Amalfi Coast may be the main reason for your trip, be sure to spend time in Italy's third-largest city. Naples is a bustling metropolis with lots of local flavor. It's also a good home base for exploring the nearby ruins of Pompeii and Mount Vesuvius, which are some of Italy's most popular attractions. When Mount Vesuvius erupted in 79 A.D., it covered the city in a sea of ash that kept Pompeii extremely well preserved until it was discovered by archeologists nearly 2,000 years later.
From visiting centuries-old historical attractions to sipping espresso on an outdoor terrace, there are many opportunities to get a taste of what Naples has to offer. Your time in Naples can include browsing boutiques with wares made by Italian artisans, walking through the pedestrian-friendly old town or taking in artwork from Renaissance masters. And, it's the birthplace of pizza. It's extremely easy to find fresh, expertly prepared Neapolitan pizza almost anywhere. By some counts, Naples has the best pizza in the world.
Sorrento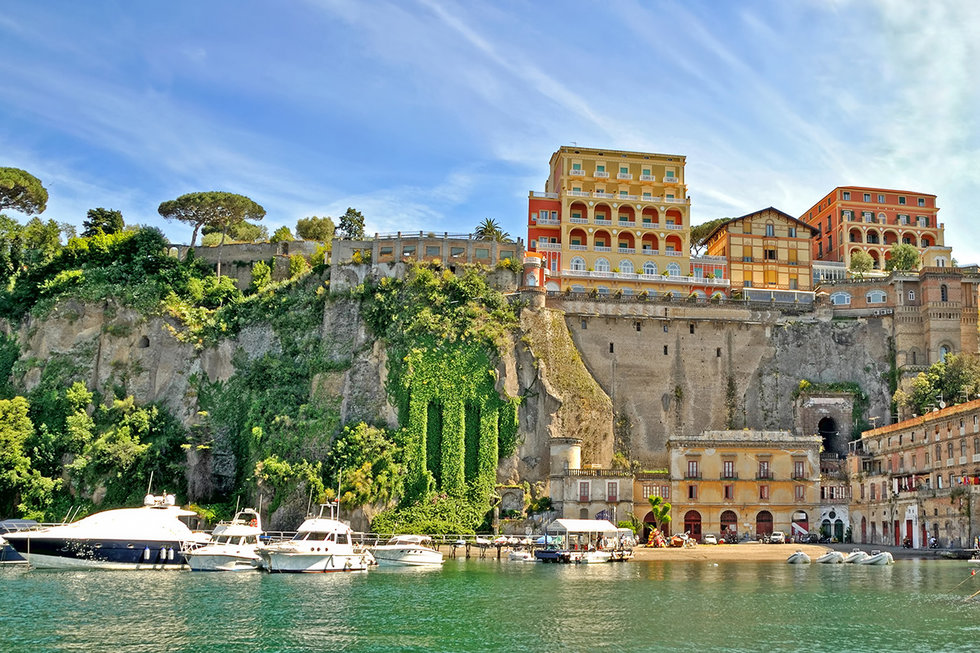 Enjoy a change of pace on your first stop on the Amalfi Coast. Sorrento's breathtaking views of the sea have long made this resort town a popular favorite among international travelers and Italians alike.
Even if you're not staying at a high-end luxury resort, you can still enjoy a spa day at one. Dine at a Michelin-starred restaurant where seafood and shellfish are Sorrento's must-try dishes. Along the main shopping street of Corso Italia, peruse artisanal shops for authentic Italian leather goods or pick up a bottle of Limoncello to bring back home. Enjoy the gardens and fountains of Villa Communale Park, which sits at the top of a cliff. See the entire Bay of Naples below and soak in the panoramic views. Not far from the city, the Baths of Queen Giovanna are tucked away in a hidden cove; it's an excellent spot to sunbathe, swim or watch the sunset. More active travelers will enjoy a coastal hike on Sorrento's nearby trails and nature reserves.
Positano
Nicknamed the vertical town, Positano is perhaps one of the most precariously perched Amalfi Coast villages. It seemingly teeters on the cliff jutting out into the sea. Wander the steep, narrow streets and take in the magnificent pastel-colored buildings. Positano is also a go-to destination for upscale shopping. A thriving fashion scene offers locally made lace, handmade leather sandals and hand-painted ceramics.
Capri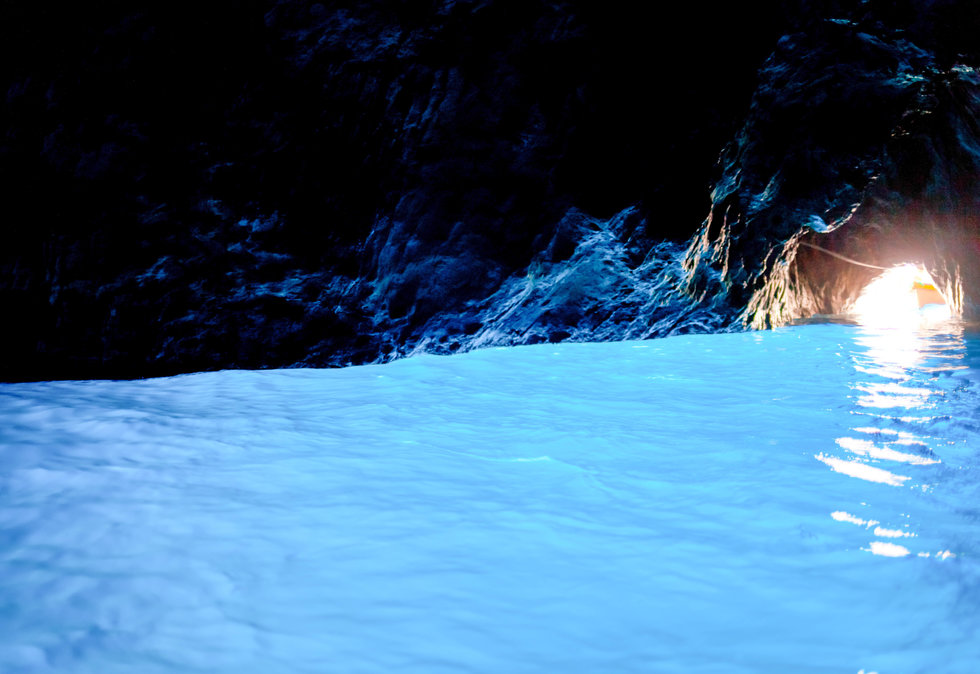 Everything about the sunny island of Capri is idyllic. The elegance and beauty of the Amalfi Coast are well represented in its landscape, where white mountainous cliffs plunge sharply into the bright blue sea. You'll find not only gorgeous beaches, but also a lively nightlife scene and upscale shopping. Take an excursion to the nearby Blue Grotto, a cave where the water glows an electric blue.
Amalfi
Sitting below the Amalfi Coast cliffs, Amalfi is a more accessible town for some travelers. It's the largest town along the coast and offers some of the most historic attractions. Get beach time and explore famous monuments. White buildings and homes have earned it the name the Pearl of the Amalfi.
Ravello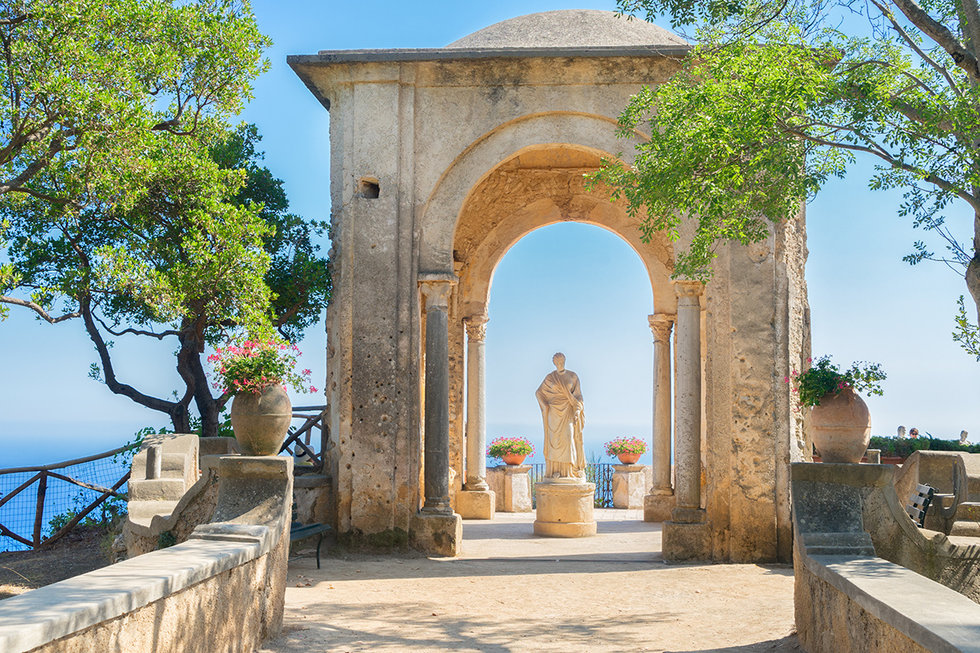 Ravello village, Amalfi coast of Italy
Feeling touristed out? It's a little less crowded in Ravello, but none less beautiful. The medieval village has many elegant gardens and terraces that overlook the sea, making it a perfect stop along the coast to settle in and relax.
Getting there
Visiting as many towns as you can squeeze in isn't necessarily the way to go. Though this stretch of coast is compact, the narrow, winding roads can become dense with traffic. It may be more leisurely to spread your time out over fewer destinations.
United and many of its Star AllianceTM partner airlines offer service from multiple cities in the U.S. to Naples. Specifically, United announced a new summer nonstop service between New York/Newark and Naples, beginning May. 22, 2019 thorugh October 4, 2019. Visit united.com or use the United app to book your trip.

Sustainable biofuel plant announced near Chicago
Fulcrum BioEnergy, one of our partners in producing sustainable aviation biofuel, announced on December 13 that it has selected Gary, Indiana for the location of its Centerpoint BioFuels Plant, which will convert municipal solid waste (MSW) into low-carbon, renewable aviation fuel. This fuel has a greater than 80 percent reduction of greenhouse gas emissions on a lifecycle basis.
We're proud to have partnered with Fulcrum since 2015 and are excited about furthering our commitment to sustainability.
As we announced in September, we're committed to reducing our greenhouse gas emissions 50 percent by 2050, nearly 99 percent of which is from jet fuel. Our partnership with Fulcrum BioEnergy will reduce our carbon footprint, divert waste from landfills and create 160 full-time permanent jobs and 900 construction jobs at the Fulcrum facilities located in and around Chicago.
"We're thrilled by Fulcrum's continued progress towards producing sustainable biofuel," said Environmental Strategy and Sustainability Senior Manager Aaron Robinson. "We look forward to their future contribution towards our goal of halving our greenhouse gas emissions."
Construction for this facility is expected to begin in 2020 and take approximately 18-24 months to complete. Once operational, the Centerpoint plant will divert and process approximately 700,000 tons of MSW from the greater Chicago area. MSW is an ideal feedstock to produce renewable fuels. The organic material found in our household garbage is rich in hydrogen and carbon, the building blocks for jet fuel and diesel. Using a proprietary thermochemical process, Fulcrum's Centerpoint plant will produce approximately 33 million gallons of fuel annually, nearly half of which will be jet fuel.
5 fun facts about our holiday operations
This holiday season, get closer to the North Pole or ring in the New Year twice. With over 145,000 flights in the month of December, we're celebrating with five fun facts about our operations. Read on to discover something new, and if you're traveling on one of our seven flights that depart on December 24 and land on December 26, MileagePlus® members will receive 2,500 bonus award miles.

This December, United® will operate more than 145,000 flights
Here are 5 favorite facts about these flights…

Bah humbug
7 flights take off on the 24 th and land on the 26th
San Francisco

Singapore
San Francisco

Auckland
San Francisco

Sydney
San Francisco

Chengdu
Los Angeles

Melbourne
Los Angeles

Sydney
Houston

Sydney

United MileagePlus® customers on these flights will receive 2,500 bonus award miles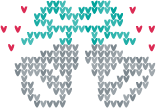 Double New Years
2 flights take off on Jan. 1 st
and land on Dec. 31 st
Shanghai

San Francisco
Guam

Honolulu

First flights to
leave in 2019
Domestic: Seattle

Houston

12:05 AM Local Time

International: Mumbai

Newark

12:15 AM Local Time

1,000 cups
of hot cocoa
served per day at
United Club℠ locations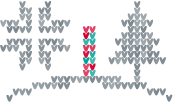 Flights closest to the North Pole
Newark

Beijing
Newark

Hong Kong
Warmest wishes from

#UnitedForTheHolidays

Tel Aviv: Miami of the Middle East
Tel Aviv is called the "Miami of the Middle East" by many of the Europeans who flock to the Israeli city for beach holidays. The nickname is puzzling to North Americans who are unaware of not only its fine beaches, but also its other similarities to Miami, like the vibrant restaurants and nightclubs packed with young, diverse, progressive locals. While other parts of Israel are known for their ancient holy sites and trouble spots, Tel Aviv is modern and quite safe.
The basics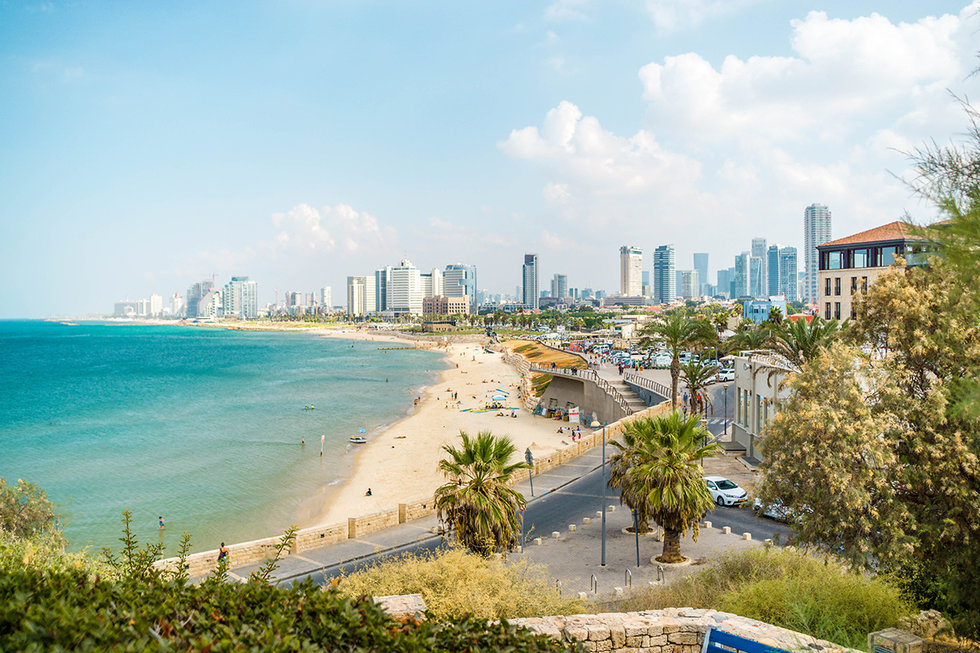 You'll just need your passport when traveling to Tel Aviv. While Hebrew and Arabic are both official languages here, English is also widely spoken. The weather is mild year-round (similar to San Diego). Once you've arrived, a 20-minute shuttle-bus ride will whisk you to your Tel Aviv hotel, and once you're in the city, it's easy to get around in taxis or on foot. Most hotels and restaurants are located within a few blocks of the Mediterranean beaches.
Top experiences
Hit the beach
Your first day can begin with a beach stroll to shake off the jet lag. The seafront promenade lines the Mediterranean for more than three miles, with restaurants and bars overlooking a string of beaches. Some have breakwaters where you can swim in the seawater while others draw surfers. The scene changes from one beach to another, offering plenty of options for visitors.
Seeing the sights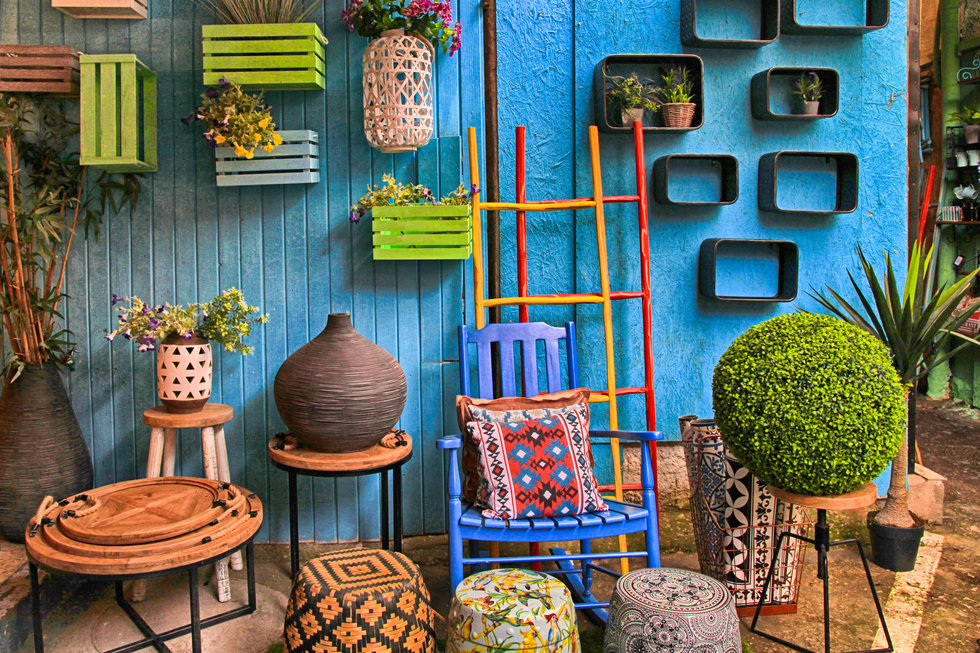 Once you've had your share of relaxing at the beach, you can switch over to exploration mode. Northeast of the beaches, the Museum of the Jewish People, Eretz Israel Museum and Israeli Museum examine themes surrounding Israel and the Jewish people. Elsewhere are museums devoted to Israeli art and Bauhaus architecture (Tel Aviv's White City cluster of Bauhaus buildings is a UNESCO Heritage Site). Or you may be more interested in bargaining at the bustling open-air markets (shuks), including Carmel Market and nearby Nachalat Binyamin Market in central Tel Aviv and Jaffa Flea Market located in the ancient Arab port town on Tel Aviv's southern border.
Where to eat
Nosh across the city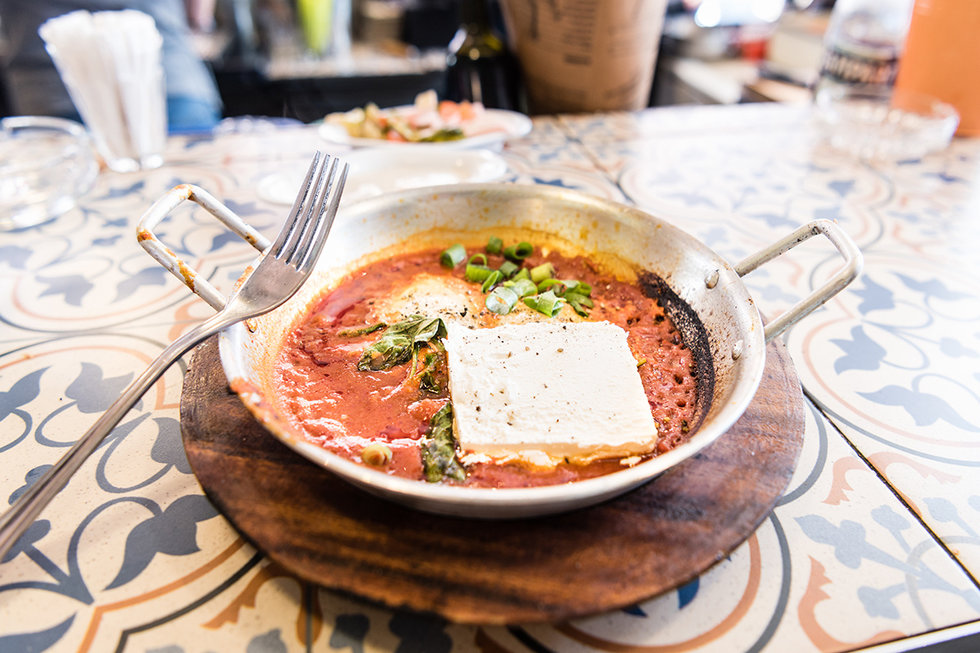 Sightseeing works up an appetite, so now it's time to eat your way through Tel Aviv. Mediterranean and contemporary Israeli restaurants are found all over the city, as are falafel and shawarma cafes. But you can literally taste the city's international flavor in the exotic combinations found in the fusion cuisine at French/Mediterranean and kosher North African spots. A new wave of vegan restaurants and seafood restaurants that capitalize on the city's seaport location are especially popular in Tel Aviv.
Tel Aviv after dark
When restaurants start to empty out, nightspots begin to fill up. Wine bars, pubs, sports bars, underground bars and rooftop bars are all popular, but the city's DJ club scene is world famous. Music throbs from dozens of dance spots. Hangar 11, a converted warehouse, and Haoman 17 are legendary concert venues where world-class DJs perform. Then there's Spicehaus, the city's largest cocktail bar, where bartenders dress like pharmacists and serve drinks in beaker bottles.
Day trips
To Bethlehem and beyond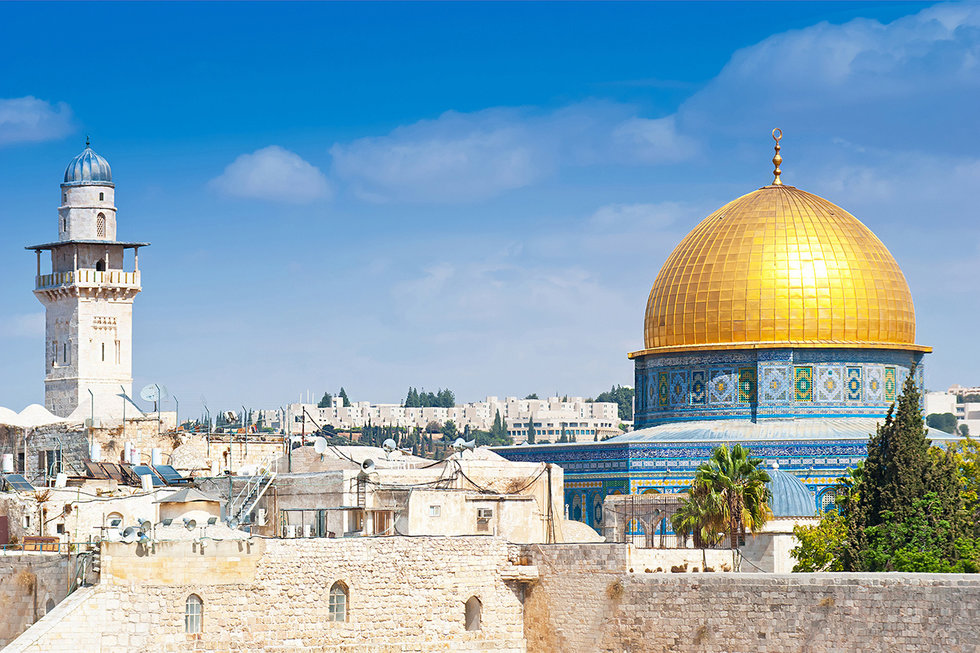 Israel is best known worldwide as the nexus of world religions — and the country is small enough that you can venture out to see many of the historic places tied to the origins of Christianity, Judaism and Islam on bus-tour day trips. These visit all the sites in and around Jerusalem and Bethlehem, only one hour away, including Jerusalem's Old City, the Temple Mount, the Western Wall, the Nativity Church, Mount Zion and the City of David. Longer trips to northern Israel visit Caesarea, Mount Carmel, Nazareth and the Sea of Galilee.
Getting there
United Airlines is the U.S. airline with the most flights to Tel Aviv's Ben Gurion Airport, including nonstops from Newark and San Francisco, and will be the only airline to fly there from Washington, D.C., beginning on May 19, 2019. MileagePlus® award miles can be redeemed to cover accommodations and Hertz rentals. Go to united.com or use the United app to plan your trip to Tel Aviv.
Holiday magic lands in Cleveland
December 1 was a day filled with holiday cheer for dozens of children who came to Cleveland Hopkins International Airport for a magical trip to the "North Pole." We invited children from the Cleveland Clinic, A Kid Again and Rainbow Babies and Children's Hospital to participate in our Fantasy Flight, which every year offers families raising kids with life-threatening illnesses an unforgettable trip to the "North Pole."
Once guests arrived to the "North Pole," they entered a magical winter wonderland and enjoyed Christmas carols, festive food and even received gifts from the wish lists they shared with their parents. The day wouldn't be complete without Santa Claus, and of course the children had a chance to meet him and take photos with him and Mrs. Claus.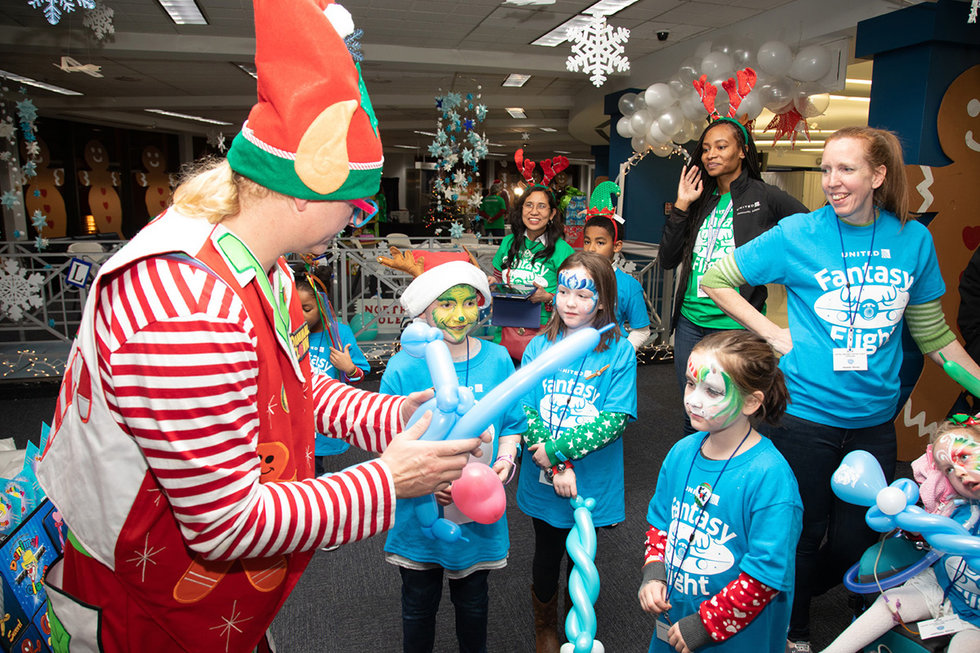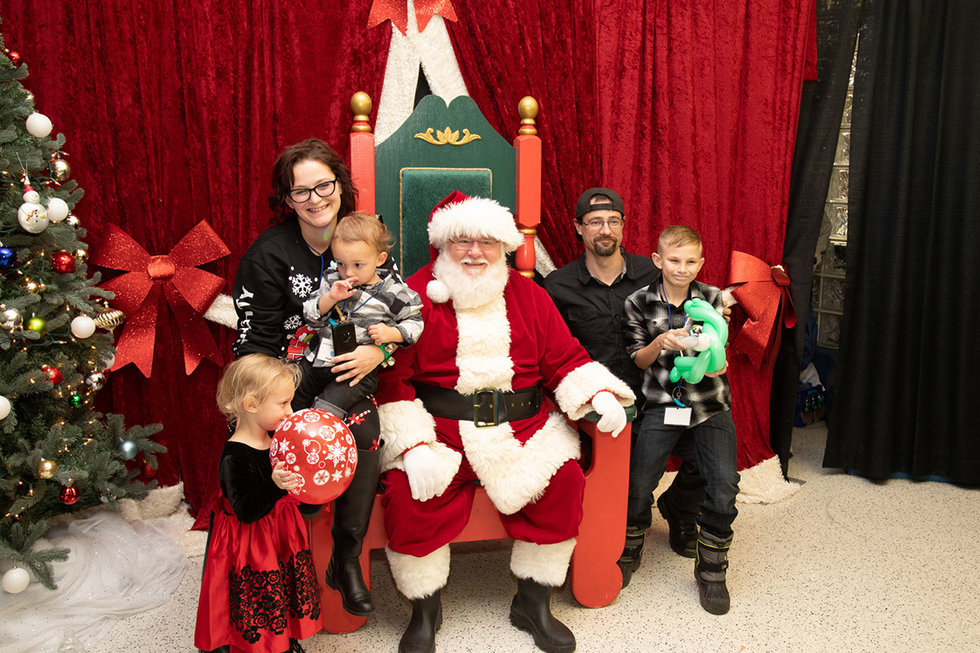 7 winter wonderlands around the world
Rather than heading to a beach destination this winter to avoid the cold, try something completely different by embracing winter with a trip to a winter wonderland. Whether you want to take part in some winter sports, attend a snow festival or just make a snowman with the kids, here are seven cities perfect for welcoming winter.
Sun Valley, Idaho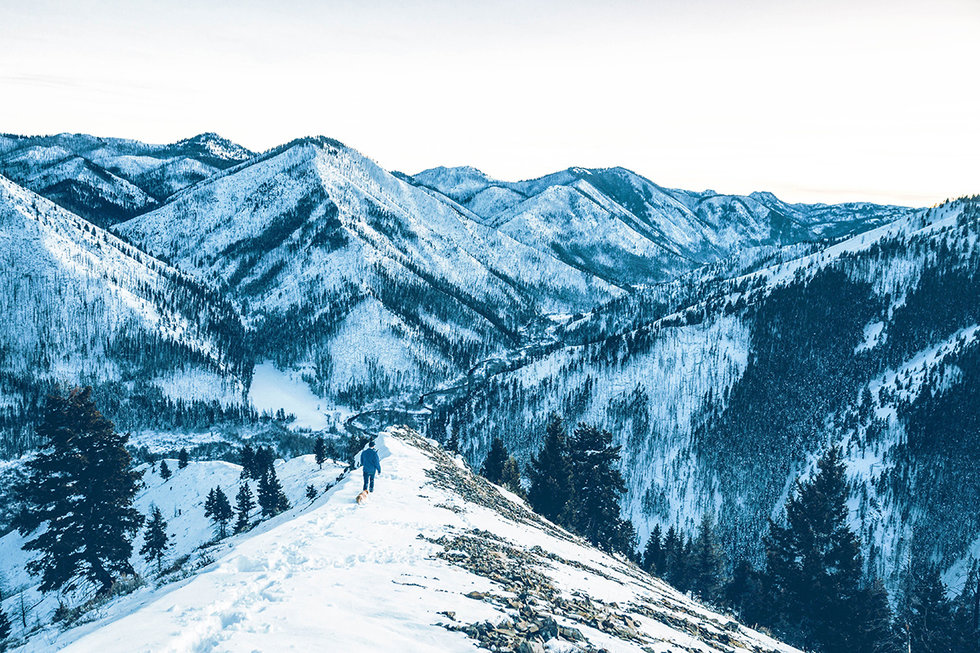 A-list celebs and Olympic champions have been flocking to Sun Valley for generations for the big-vertical-drop skiing — and so have snow sports enthusiasts of all ability levels. They also come for the natural beauty of the Sawtooth range and the mountain-town culture of Sun Valley and adjacent Ketchum. Activities from heli-skiing to snowmobiling and sleigh rides offer something for everyone. A Nordic-skiing festival (January 31-February 3) and symphony series (February 19-24) are among numerous upcoming special events.
Quebec City, Canada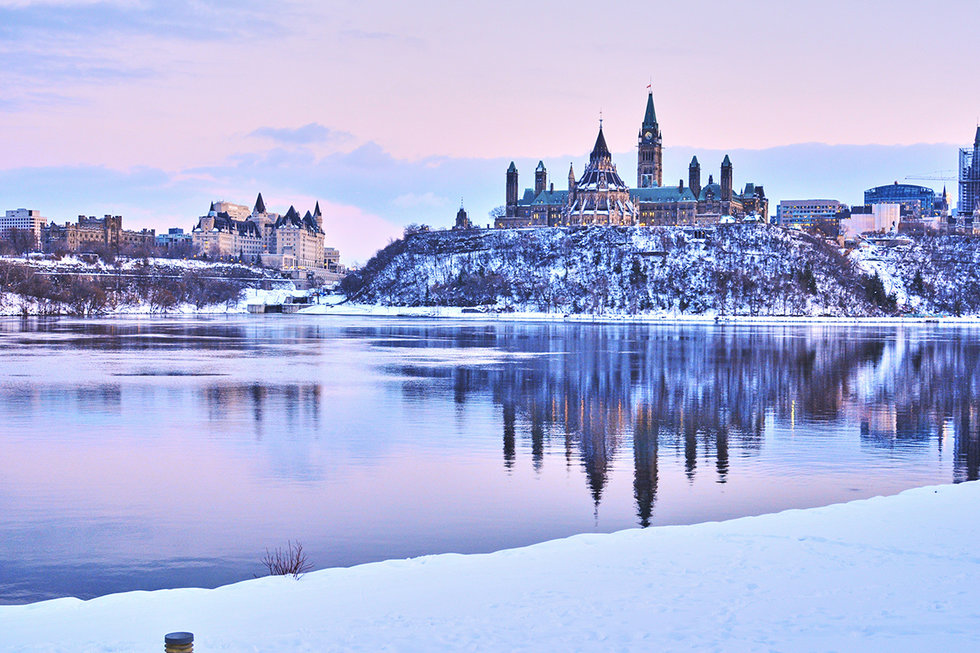 Quebec City is a dreamy destination all winter, with abundant winter activities in and around the city, from fat biking to dog sledding. Twenty minutes away at Village Vacances Valcartier is a sprawling winter playground with 35 snow slides and North America's only ice hotel. During Carnaval de Quebec (February 8-17) — among the world's largest and oldest winter festivals — night parades are staged, a colossal ice palace is unveiled and contests range from snow sculpting to ice-canoe racing.
Geneva, Switzerland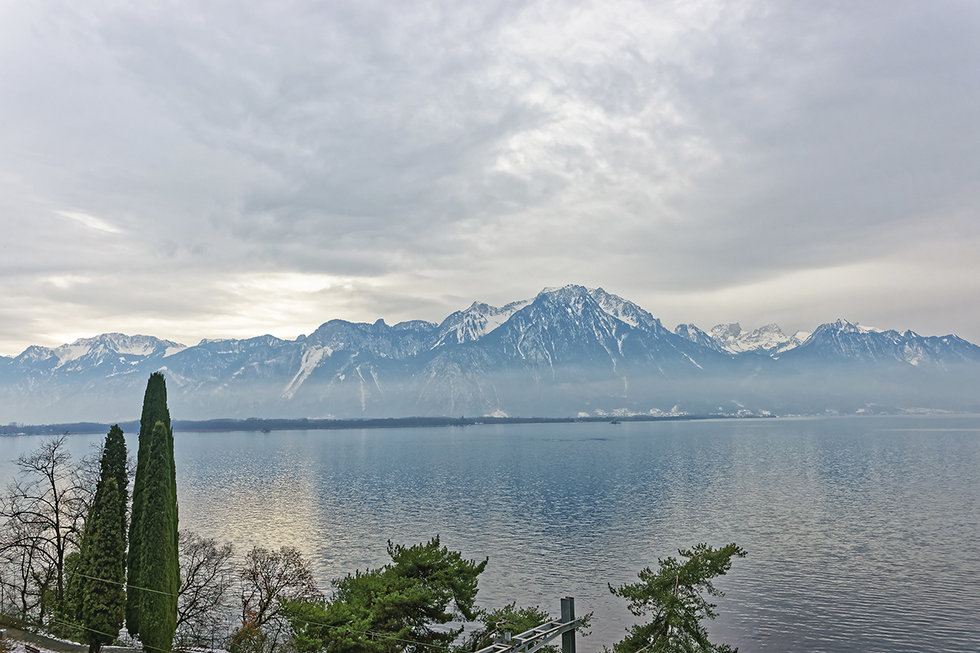 Mont Blanc, the tallest peak in the Alps, means "White Mountain" in English as its summit is topped by a year-round dome of ice and snow. The peak is clearly visible from Geneva, a lovely French-speaking city of 200,000 at the southwestern tip of Switzerland, and the Chamonix-Mont-Blanc ski slopes are only an hour away. While in low-elevation Geneva, it's easy to get around to visit the International Red Cross and Red Crescent Museum or take part in a variety of winter activities.
Minneapolis/St. Paul, Minnesota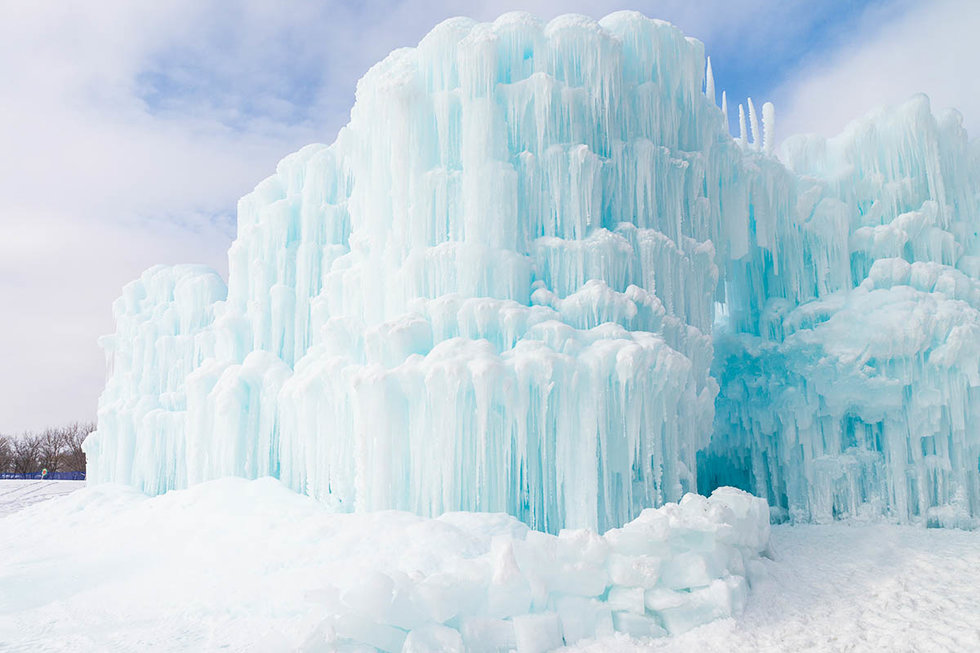 Minneapolis and St. Paul boast the fittest residents — and coldest temperatures — of any U.S. metro area. That odd combination is possible because residents of the Twin Cities celebrate rather than dread winter. Mississippi River recreation paths are plowed and lakeside hiking trails become Nordic-skiing trails. And there is no bigger celebration of winter in the U.S. than the St. Paul Winter Carnival (January 24-February 3), which draws about 400,000 people to admire its multistory ice palace, cavort in its snow park and watch its parades.
Stockholm, Sweden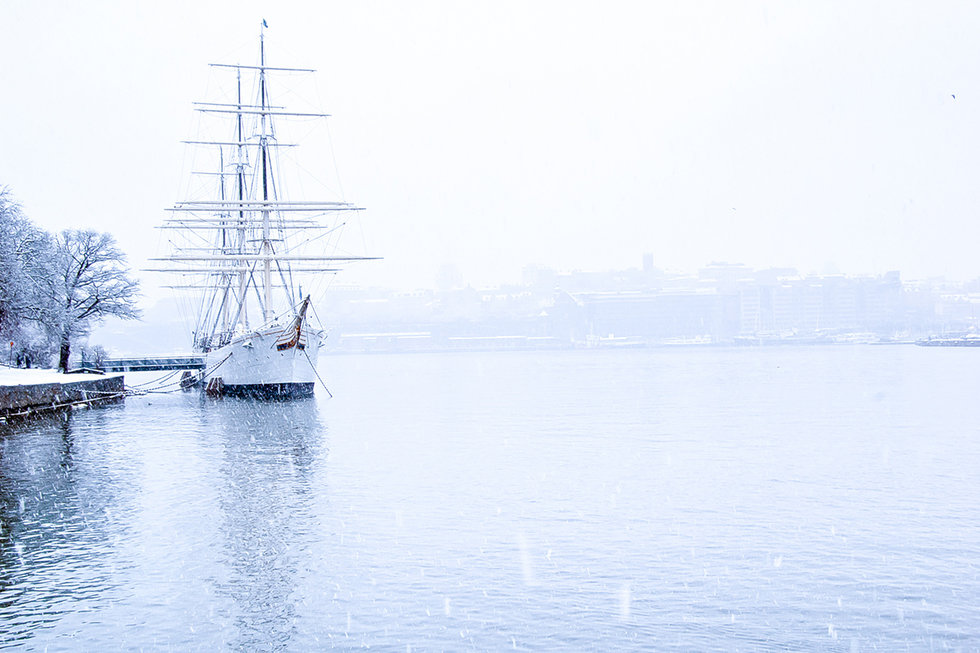 As one of the most northern major cities in the world Stockholm is the best winter destination for combining outdoor winter activities and the indoor attractions of a cultural capital. Outdoor ice rinks are found in the city center and five ski areas are within an hour's drive; Stockholm is a finalist for the 2026 Winter Olympic Games and hosted the same competition in 1912. Indoor enticements include the Nobel Museum, with a Martin Luther King, Jr. exhibition through September 2019, and the Vasa Maritime Museum, the most visited museum in Scandinavia.
Sapporo, Japan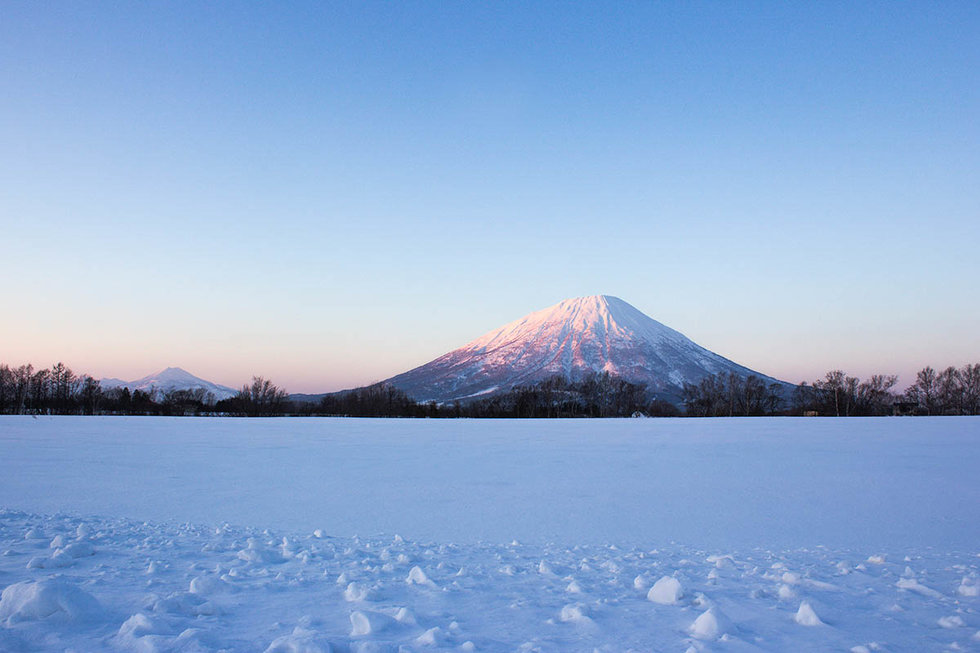 Apart from its ramen restaurants and Sapporo beer (with free tours at the brewery), Sapporo is best known for its winters, which bring 20 feet of annual snowfall. Not only the site of the 1972 Winter Olympic Games, this city on Japan's northern island of Hokkaido is home to one of the world's largest winter festivals. The 70th Sapporo Snow Festival (January 31-February 11) features hundreds of snow statues and ice sculptures, offers snow slides and snow rafting, and attracts 2 million annual visitors — the population of the city itself.
Reno/Lake Tahoe, Nevada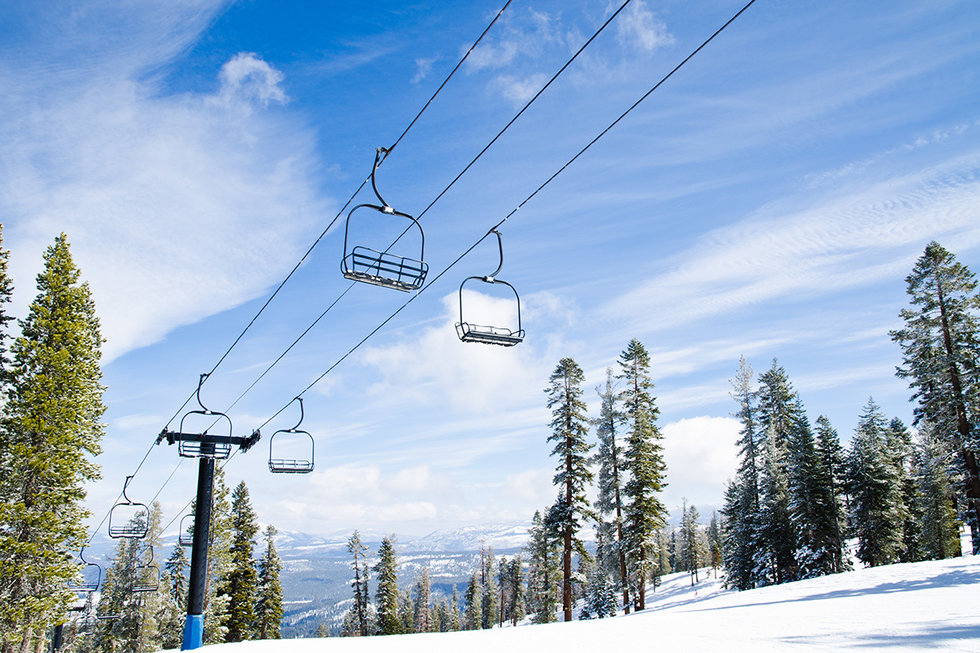 Depending on which direction they head from Reno-Tahoe International Airport, winter visitors have plenty of options. They can go to North Lake Tahoe for major ski areas like Northstar, with its charming base village, or Squaw Valley/Alpine Meadows, site of the 1960 Winter Olympic Games. They can venture to South Lake Tahoe for great skiing at Heavenly (North America's fifth-largest ski area) or Kirkwood (North America's third-highest snowfall). Or for those who are content admiring snow-covered mountains without skiing them, they can stay in Reno for the restaurants, casinos, and nightlife.
If you go
United Airlines flies to all seven of these cities, where MileagePlus® Rewards points can be redeemed to cover accommodations and Hertz rentals. Go to united.com or use the United app to plan your winter wonderland getaway.
The day off: Washington D.C.
Story by Ellen Carpenter | Hemispheres, December 2018
Politics, finance, tech, no matter: Deals happen in D.C. at every hour. But if you find yourself on a business trip with a rare free day, consider yourself lucky: The city has never been cooler.
9 a.m.
Wake up in your spacious room at the InterContinental Washington D.C. – The Wharf, with floor-to-ceiling views of sailboats gliding down the Washington Channel, and forget for a moment that the craziness of Capitol Hill is just five miles away. Snap a photo of the waterfall chandelier in the lobby before popping next door for a delicious egg and bacon biscuit sandwich at Dolcezza, the first outpost of the D.C. mini-chain to offer a full breakfast menu.
Photo by Mark DeLong
10 a.m.

Hop a cab to the National Portrait Gallery, where you can take a selfie with Barack Obama (well, Kehinde Wiley's depiction of the 44th president) before viewing an entire exhibit on the art of the selfie, Eye to I: Self-Portraits from 1900 to Today, which features works by James Amos Porter, Elaine de Kooning, and more. Afterward, muse on the concept of identity under the undulating glass ceiling in the gallery's stunning Kogod Courtyard.
Photo provided by the National Portrait Gallery, Smithsonian Institution/gift of Dorothy Porter Wesley
1 p.m.
Take the Metro's Green Line up to U Street for a taste of Little Havana at Colada Shop. The small counter spot dispenses flaky empanadas, decadent Cubanos, and the café's namesake—four shots of espresso commingling with sweet Cuban crema. You know you want one.
3 p.m.
Time to hit the National Mall and work off that caffeine injection. Every winter, the fountain at the National Gallery of Art Sculpture Garden becomes an ice rink, where you can take in Alexander Calder's Cheval Rouge and Louise Bourgeois's Spider while practicing your triple lutz.
Photo by Mandel Ngan/AFP/Getty Images
5 p.m.
Cab over to the Kennedy Center for the free 6 p.m. show at Millennium Stage, offered every single night as part of the cultural hub's Performing Arts for Everyone initiative. Whether it's modern dance, West African blues, or experimental theater, it'll broaden your horizons.
Photo by Teresa Wood
7:30 p.m.
Give in to your carb cravings at the Michelin-starred Tail Up Goat, a relaxed yet polished restaurant in the Adams Morgan neighborhood. Toss back the complimentary shrub (tart!) and then dive into the red fife brioche (topped with chicken liver mousse, blueberry marmalade, and wood sorrel) and goat lasagna with tomato, anchovy, and salsa verde.
9:30 p.m.
Catch a ride to Blagden Alley—a historic area that used to house the stables and workshops behind stately row houses—for a cocktail at Columbia Room, a lounge that has topped every best-of list imaginable. Score a seat in the leather- and mahogany-lined Spirits Library and order a Maryland, made with rye, applejack, and chartreuse. Then get another.
Photo by Karlin Villondo Photography
3 under the radar places to visit in December
With the end of the year approaching, it's time to utilize those unused vacation days. If you're not traveling for the holidays, take an excursion to one of these under-the-radar destinations. Treat your family to fun in the sun in Florida, kick back on an island in Mexico that takes relaxation seriously, or take advantage of the slow season at a popular Arizona national park.
Isla Holbox, Mexico
For a leisurely vacation to relax on uncrowded beaches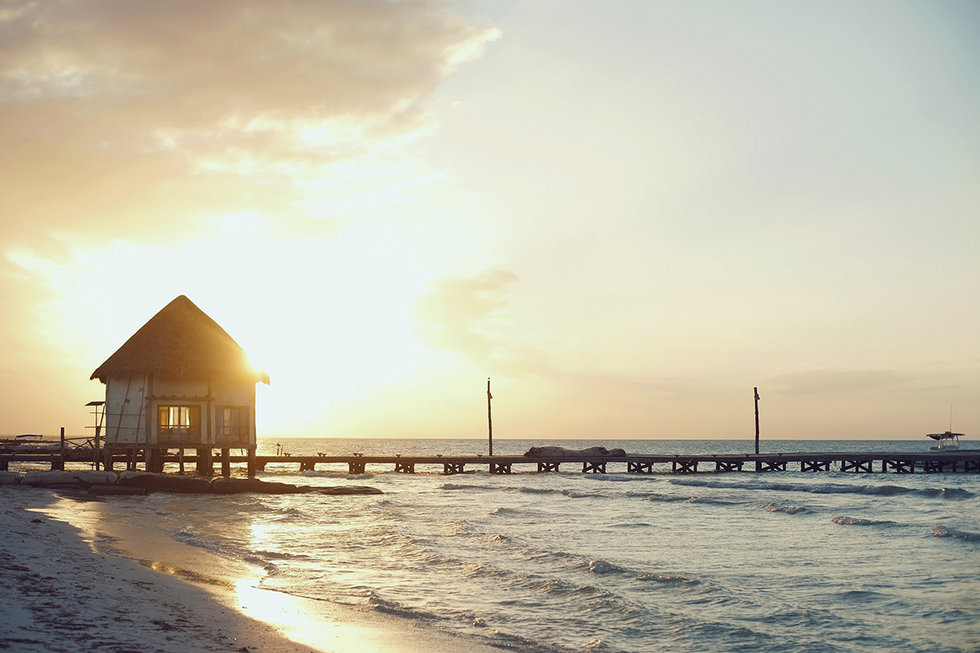 Seeking a destination where you can unplug and sink your toes into the sand while surrounded by natural beauty? Isla Holbox is the spot. This laid-back island sits on the northwest tip of Mexico's Yucatan peninsula. It boasts spectacular beaches with endless turquoise ocean views.
What to do
Pack your flip-flops and beach reads for a seriously laid-back trip to Isla Holbox. Come here to sit on the beach (or in a hammock) while you kick back and relax as you've never relaxed before. Enjoy spectacular beaches without crowds.
Isla Holbox is small — just 26 miles long and one mile wide, with only 2,000 full-time residents. Bright colors and painted murals throughout the area evoke a bohemian vibe. Instead of cars, most people get around by golf cart or bike. (In fact, its taxi cabs are actually golf carts.) Isla Holbox won't give you the lively nightlife of popular tourist destinations like nearby Cancun, but there are plenty of beachside bars serving cocktails, food vendors and restaurants serving fresh Mexican fare.
Go on a wildlife excursion to spot whale sharks, crocodiles or flamingos. Head to the Yum-Balam Nature Reserve to see other exotic animals.
Getting there
The closest airport is Cancun (CUN). From Cancun, head to Chiquila, where you can take the ferry to Isla Holbox.
St. Petersburg, Florida
A family-friendly beach destination for fun in the sun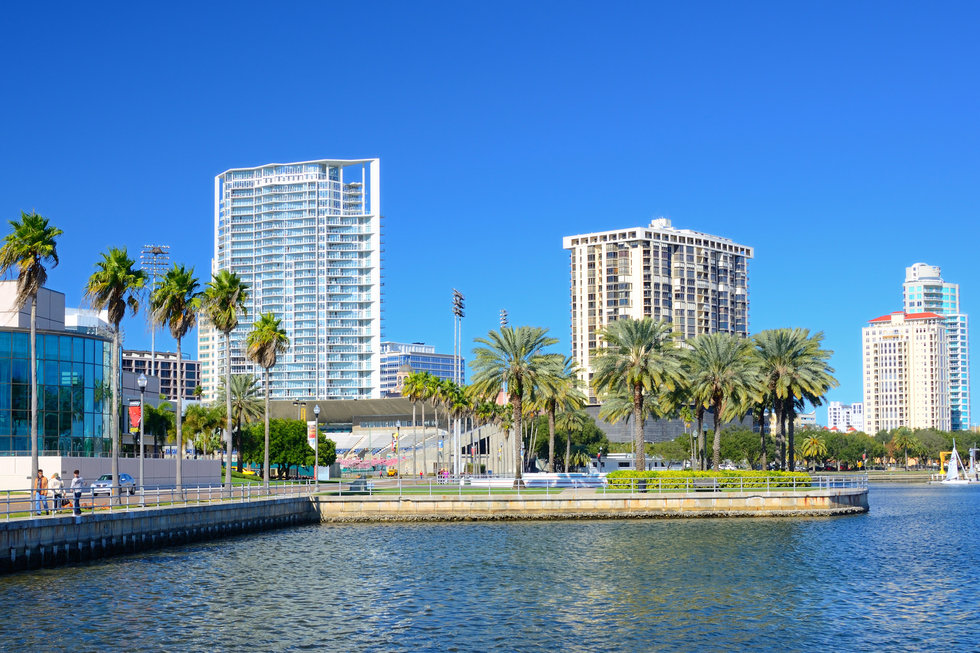 With award-winning beaches offering 35 miles of sand along Tampa Bay, calm waters and plenty of sun, St. Petersburg is quickly gaining momentum as a warm-weather destination for families. Downtown is home to many shops, restaurants, bars and unique attractions, such as an impressive Salvador Dali museum.

What to do
St. Pete beaches are known for their calm, warm and shallow waters. Add 360 days of sunshine per year and an average temperature of 73 degrees, and it's surprising that this sunny beach city still flies under the radar. Keep it laid back by relaxing on the shore, or bump up the action by parasailing, windsurfing or kiteboarding.
After a day of R&R, head downtown to enjoy the lively St. Petersburg culture and nightlife. There are 35 local craft breweries to choose from and many seafood restaurants ranging from casual fare to upscale. The most extensive collection of Salvador Dali's artwork outside of Europe resides in The Dalí Museum. You can even meet a local celebrity at the Clearwater Marine Aquarium — Winter the dolphin starred in the Dolphin Tale movies and is famous for her prosthetic tail.
Getting there
United offers direct service to Tampa / St. Petersburg (TPA) from many U.S. cities.
Grand Canyon, Arizona
To have one of the most magnificent national parks (almost) to yourself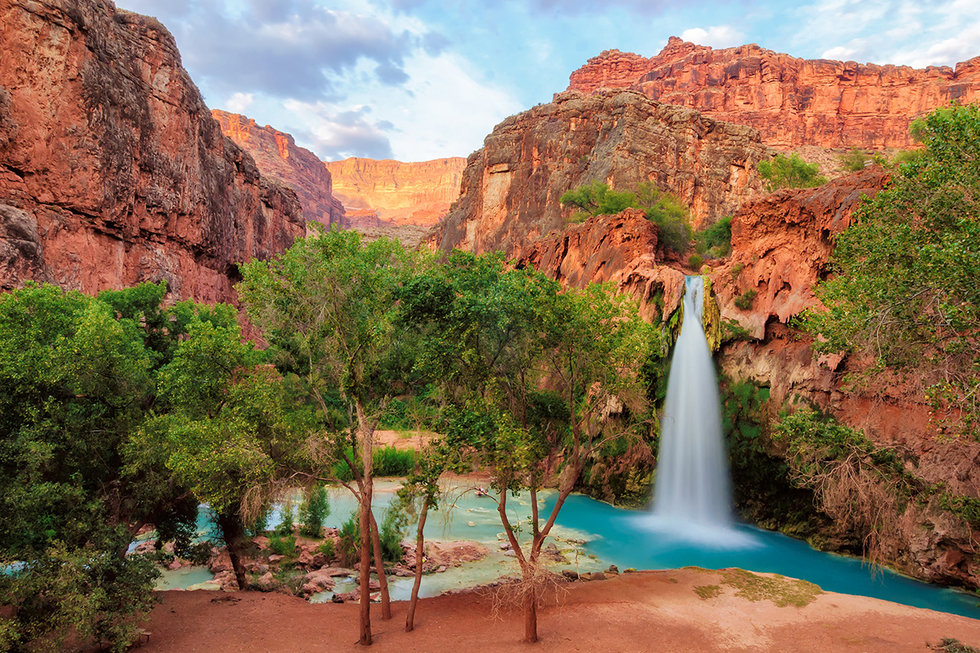 Though the weather is crisp and the temperature a few degrees chillier, the sun shines all month long at Grand Canyon National Park. Traveling here during the low season means fewer visitors will crowd your panoramic views of one of the world's largest canyons and most magnificent natural wonders.
What to do
From scenic drives to backcountry hiking, visiting in the winter makes for a more tranquil and peaceful adventure. The South Rim remains open all year round. The national park offers many trails to view the Colorado River snaking through snow-dusted temples and buttes. Try to catch at least one sunset or sunrise, and be sure to arrive with enough time to stake out a good vantage point. The visitors center and park website have recommendations for the best spots.
Ride the Grand Canyon Railway and travel back in time. A 64-mile stretch of railroad has been transporting passengers from the South Rim to the small town of Williams, Arizona, since 1901. The historic train has an observation dome car to catch the spectacular scenery and even has Wild West-themed entertainment aboard. Every evening in December, the Grand Canyon Railway transforms into the Polar Express and makes a stop at the North Pole where Santa boards the train to greet everyone.
Getting there
Phoenix Sky Harbor Airport is the closest major international airport to the South Rim. United offers service to Phoenix (PHX) from multiple U.S. cities.
For details and to book your trip, visit united.com or use the United app. Don't forget to share your story on social media with the #MyUnitedJourney hashtag once you arrive.

United will donate up to 6 million miles on #GivingTuesday
Learn more
We're listening
Check out our newest destinations
United Airlines
united
Announcing the largest-ever international route expansion at our San Francisco hub: New: Melbourne, Toronto, New Delhi Now year-round: Tahiti & Auckland 2nd daily flight: Seoul First U.S. carrier: Amsterdam
uafly.co/35uGj8
#NewRoute
We Are United
weareunited
As part of the annual Operation Santa Camo giving program, IAH, HOU, and Houston CSC colleagues shopped for 25 active-duty military and veteran families. We're so proud to have so many caring folks in our
#BeingUnited
family!
We Are United
weareunited
We're swooning over these beautiful 787-10 photos! An amazing addition to an already amazing fleet.
We Are United
weareunited
The 787-10 was officially welcomed into our fleet by pilot and inflight crew members representing EWR, IAD, ORD, DEN, IAH, LAX, SFO, LHR, FRA and NRT. ✈️
We Are United
weareunited
"It serves as a fitting capstone to all our efforts that made 2018 a breakthrough year for United, from delivering strong financial performance to currently leading in on-time departures for the second year in a row." - Oscar
twitter.com/united/status/…
We Are United
weareunited
Big congrats to ORD Tech Ops team on receiving the Silver Safety Award, the first maintenance hub to achieve this honor! Thank you to everyone at ORD for always being core4 safe! 🏆
Watch our most popular videos
Watch the new Big Metal Bird: Charters
From players and personnel to thousands of pounds of equipment, it takes not only a game plan, but a team to get the San Francisco 49ers to their next game and back all within 24 hours. This process is a little thing in the airline business we call chartering. Learn more about how our Charter team gets professional sports teams to their away games and back on the newest episode of Big Metal Bird.
Image of United & Special Olympics: Taking inclusion to new heights
United & Special Olympics: Taking inclusion to new heights Learn more
United & Special Olympics: Taking inclusion to new heights
On March 8, 2018, we announced a new global relationship with Special Olympics, an organization we've partnered with for many years focusing on supporting the spirit of inclusion with our employees through local communities and through our Charity Miles Program. United's increased sponsorship includes support for major Special Olympics events, including the Special Olympics 50th Anniversary celebrations in Chicago, site of the very first International Special Olympics Summer Games in 1968, and the 2018 Special Olympics USA Games in Seattle.
In addition, United will engage with local Programs in our key markets around the world. Special Olympics embodies our shared purpose to connect people and unite the world. With more than 5 million athletes and 1 million coaches and volunteers in 172 countries, our employees and customers will join forces with Special Olympics to achieve our shared vision of inclusion. Together, we hope to end discrimination against people with intellectual disabilities.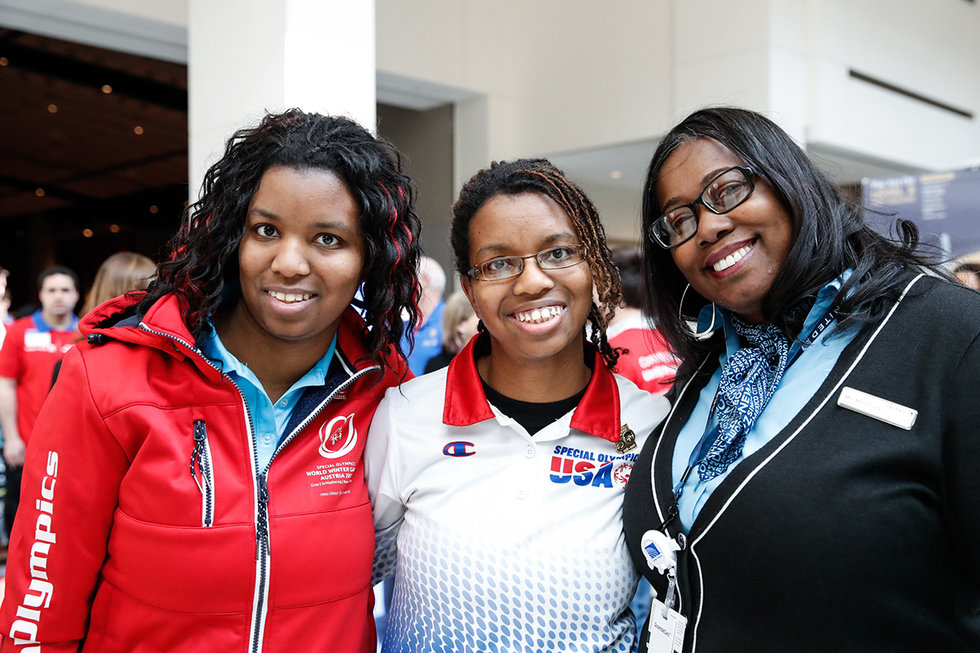 Our relationship with Special Olympics represents a continued effort to break down barriers and further build on the organization's remarkable legacy by engaging our customers and employees around the world. Working together, we created new training that specifically reflects insights from Special Olympics, including training scenarios with real-life situations that individuals with intellectual disabilities face when traveling. By the end of 2018, more than 60,000 United frontline employees will have participated in the new training modules that reflect Special Olympics insights as United takes steps to deliver a world full of inclusion.

Check back this summer for coverage from Special Olympics 50th Anniversary celebrations in Chicago and 2018 Special Olympics USA Games in Seattle.
Image of United's female technicians making history
United's female technicians making history Learn more
United's female technicians making history
"Many years ago at an air show, I saw a T-shirt that said 'Chicks fly,'" said Orlando-based Aircraft Maintenance Supervisor and Chix Fix team coach Laura Spolar. "And I told my husband, 'Chicks can fly, but chicks can also fix!' A lot of people don't know that women are aircraft mechanics."
Laura didn't know it at the time, but that conversation would serve as the inspiration for the team name of our history-making, all-female team of technicians that competed in the
2018 Aerospace Maintenance Competition (AMC). Of 69 teams at this year's AMC, only three were made up entirely of women, and Chix Fix was the only one representing a commercial airline.
"It's so important for us to show young girls and women that this is a career option for them," said Airframe Overhaul and Repair Managing Director Bonnie Turner, the Chix Fix team captain.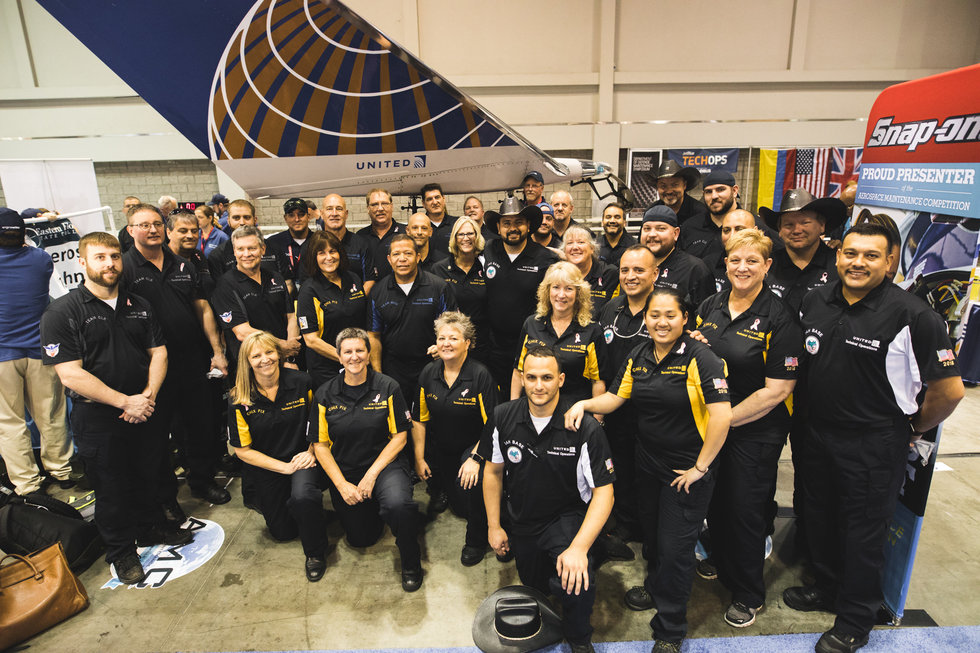 Chix Fix is made up of technicians from five stations. As a group, they only practiced together three times before the competition, but they bonded instantly.
"I feel like I've known these women my whole career," said Denver-based Line Technician Janelle Bendt. "It's been a lot of fun getting to know them and learning from them."
"As a team we just communicate really well; we all respect each other," said San Francisco-based Base Technician Katrina Oyer. "The biggest thing I've taken away from this experience is confidence. Working with these ladies is an eye opener. We really can do anything."
Watch the video above to learn more about Chix Fix and their journey to the AMC.
Copyright © 2018 United Airlines, Inc.
All rights reserved.
Indicates an external site that may or may not meet accessibility guidelines.
Scroll to top
Scroll to top