Three Perfect Days: Riviera Maya
Story by Jordan Heller | Photography by Lindsay Lauckner Gundlock | Hemispheres, December 2018
There is some dispute as to how Playa del Carmen, the metropolitan heart of the Riviera Maya just 40 miles south of Cancún, got its name. Some say it's after Our Lady of Carmel, the title given to the Blessed Virgin Mary in her role as patroness of the Carmelites. But the more compelling story is the one told by locals.
As legend has it, in the 1970s and '80s, when the area first became a destination, tourists traveling by boat from neighboring Cozumel would disembark in Playa—then known as Xaman-Ha—on their way to the ruins of Tulum. A local Maya woman named Carmen would happily invite these travelers into her modest home for a traditional meal of fresh-caught seafood. She may not have had any experience with immaculate conception, but when it comes to Playa, this Carmen is definitely a matron saint. Today, her spirit can be felt throughout the Riviera Maya, which also includes the village of Tulum, the ruins of Cobá, and a number of small Maya communities on the Caribbean side of the Yucatán Peninsula where, if you're lucky, a woman not unlike Carmen will happily invite you into her home for a meal.
Day 1
Exploring a Maya temple, befriending a butler and feasting on cochinita pibil
I eat grasshoppers for breakfast. No, this is not my way of saying I know how to handle a subordinate. I'm literally eating toasted grasshoppers sprinkled onto a dish of huevos rancheros with green tomatillo salsa, hoja santa, and goat cheese. I've just woken up at Playa del Carmen's Rosewood Mayakoba, which is perhaps the most luxurious resort I've ever stayed in (and I'm a travel writer). There's a private heated plunge pool outside my back door looking over a secluded lagoon, a spa Forbes rated one of the best in the world, and Tavo, my personal butler, who is at my beck and call through a Rosewood messaging app.
The sikil-p'aak tomato salad at La Ceiba Garden & Kitchen
A bottle of tequila and some toothpaste?

Certainly, Mr. Heller.
Despite all this luxury, I'm eating bugs—albeit with a Bloody Mary at a beachside restaurant overlooking the Caribbean. The toasted grasshoppers are crunchy (like perfectly burnt popcorn), incredibly delicious, and an appropriately indigenous start to a morning in which I'll be exploring the ruins of an ancient civilization.
After traveling inland to the village of Cobá, I trade my rental car for a "Maya taxi." It's the Yucatán version of a rickshaw—a padded bench fashioned atop the front wheel of a bicycle with a beach umbrella protecting me from the rain. My driver, Gustino, is transporting me through a mile of jungle and more than a millennium back in time, to the Late Classic (AD 550–830) Maya ruin of the Nohoch Mul Pyramid. The dirt path bustles with all manner of tourists riding Maya taxis, pedaling rented beach cruisers, or walking, excitedly talking about the sites of this ancient city in English, Spanish, German, Russian, and who knows what else.
As Gustino struggles to pedal through a particularly rough patch of mud, I ask him what nationality of tourist is the hardest to transport.
The Ixmoja pyramid at Cobá
"The Germans," he says. "It's not that they're overweight. They're just a very sturdy people. Americans are preferred: very easygoing and friendly people. Everybody wants an American fare."
When we arrive at Nohoch Mul, the panoply of tourists is suddenly speaking the same language: speechless. At 138 feet tall, the sheer scale of this temple is rivaled only by the gleaming hotels going up on the coast. But out here in the Cobá jungle, after I break the canopy and reach Nohoch Mul's summit, it's nothing but green as far as the eye can see, under which is apparently some 30 square miles of ancient city, most of it still obscured by the jungle. I'm told that just 5 percent of Cobá has been excavated since the project started in the 1970s.
"Today, if you come early in the morning, you find corn and beans here left by the local Maya, who continue to offer sacrifices to the gods."
"And what did they do with this little platform?" I ask Diego Viadero, my knowledgeable Tours by Locals guide, who's been schooling me on all manner of Maya history.
"Ah, yes," he says. "That's where the rulers would offer sacrifices to the gods, in hopes that they could avoid a collapse of the city."
"You mean like in the movie Apocalypto, where they chopped off the heads?" I ask.
"Just like in Apocalypto," says Viadero, doing his best to hold back an eye-roll. "Today, if you come early in the morning, you'll find corn and beans here left by the local Maya, who continue to offer sacrifices to the gods."
"Do you think it's enough?" I ask, making the comparison to the more (ahem) substantial offerings of yore. Let the eye-rolling commence.
The Rosewood Mayakoba's Sense Spa
Next, Viadero takes me to Nojoch Keej, which is Mayan for El Venado Grande, which is Spanish for "The Big Deer." It's a sanctuary for endangered animals run by a Maya man named Manuel Poot Dzib out of his back yard in the village of Nuevo Durango. Poot Dzib started the sanctuary in 2005, after Hurricane Wilma destroyed the habitats of many local animals. He now looks after bees (which produce honey that's said to have healing qualities), white-tail deer, paca, curassow, and ocellated turkeys, which he aims to repopulate in areas that are protected from hunters. From the looks of these turkeys, I think ocellated must be Mayan for peacock. They're vibrant, multicolored, and beautiful to look at.
"Tavo leaves me to my plunge pool, where I enjoy my cocktail to the sound of a rainbow-billed toucan flapping around the lagoon."
Poot Dzib asks us to stay for lunch, which is great, because I'm starving. "We're having cochinita pibil—es muy delicioso," he adds, giving off some of that Carmen spirit.
I breathe a sigh of relief when I learn that cochinita pibil is not Spanish for ocellated turkey. It's achiote-marinated pork that's been cooking with banana leaf in a hole in the ground in Poot Dzib's front yard since 8 this morning.
"They normally only do this for the Day of the Dead or other special occasions," Viadero says as we watch Poot Dzib remove the dirt and corrugated metal covering his subterranean oven.
A home-cooked meal, Maya-style
"We used to cover it with banana leaf instead of metal, but that's a much harder and longer process," says Poot Dzib. "This is more modern."
Modern? I'm not so sure, but I grant Poot Dzib that it's certainly an update. In any event, when put on a handmade tortilla with pickled onions and habanero, this cochinita pibil is definitely mouthwatering.
I say "Taakulak k'iin" ("See ya later" in Mayan) to Poot Dzib and his ocellated turkeys and head back to the Rosewood, where Tavo the butler awaits with that bottle of tequila, plus some fresh lime juice and agave nectar for mixers.
Gracias, Tavo!
Certainly, Mr. Heller.
Tavo leaves me to my plunge pool, where I enjoy my drink to the sound of a rainbow-billed toucan flapping around the lagoon. Just one cocktail, however, as I'm hopping onto my complimentary beach cruiser (every guest gets one) to take a spin around the property, where geckos, iguanas, and even a tarantula skitter into the mangroves as I come rolling down the jungle path.
Appetite sufficiently worked up, I'm off to the Rosewood's La Ceiba Garden & Kitchen, where executive chef Juan Pablo Loza serves a communal dinner of Maya-inspired dishes with a contemporary touch. Seated at a long wooden table with 17 other guests, I ask the chef what he's learned from the local Maya villages, which he visits often to pick up cooking techniques.
"My top lesson from the Maya is less about food than it is about perspective," he says, before recounting a delicious meal he had with one family. "The woman who cooked for me had referred to her neighbor as poor. I found it an odd comment, because the assumption in a Maya village is that nobody is exactly rich. 'Why do you say your neighbor is poor?' I asked. She said because she has no family and no garden. If you don't have a garden, you can't get food from it, and if you don't have a family you have nobody to share it with. For them, having a family and a connection to nature is what it means to be rich."
"And now you have this beautiful garden," I say, pointing to his planters of lemongrass.
"And a family, too," he replies. "Including a daughter named Maya."
And then we feast. There's grilled octopus with black recado and burnt lime vinaigrette, zarandeado-style lobster, roasted plantains, and a k'úum salad of squash, arugula, orange, oregano, and ocosingo cheese, finished off with fresh fruits in guava honey and lemongrass.
Tavo, I'm stuffed! Turn out the light and have a pot of coffee waiting for me in the morning, please.
Certainly, Mr. Heller.
Day 2
Scaling ruins, swimming in cenotes, and taking a turn on the karaoke mic
Gran Cenote
In the small village square outside Tulum National Park, the Voladores de Papantla are performing their ancient fertility ritual, or rain ceremony—named an "intangible cultural heritage" by UNESCO. Five men in traditional bright red pants and flowing white blouses with multicolored adornments sit atop a 90-foot pole. The man in the center taps an adagio beat on a simple drum and blows a gentle bird-like tune on a wooden flute while the other four men tie ropes around their waists. When the musician ups the tempo to allegretto, the other two men fall backward, like scuba divers dropping into water, and slowly descend upside down in a merry-go-round fashion, the spinning top ceding rope like a reel feeding line to a fish. It's absolutely beautiful.
On a path cutting through the mangroves and almond trees on the way to the park entrance, a guide shares a mnemonic device that will be helpful should I run into any venomous coral snakes: "red on yellow, kill a fellow; red on black, friend of Jack." I assume I'm a Jack.
"The water is high and crisp as we float past stalagmites growing ever so slowly out of the cave floor."
Thankfully, there are no snakes to be seen in the ancient Maya city of Tulum, an open patch of manicured lawns and stone ruins protected by walls to the north, west, and south, and an ocean reef to the east. Or so it was protected until around 1500, when the Spanish came ashore. This beachside community, established circa 1200, was populated by a few hundred of Tulum's elite (and the sea turtles that still come ashore to lay their eggs), with thousands of people living outside the walls. It wasn't until the 20th century, when archaeologists began studying the region's various Maya sites, that we began to understand how advanced their civilization was—especially in the area of astronomy. As I walk the city's white gravel paths, I can imagine a well-heeled society covered in jade and obsidian jewelry enjoying the same ocean breeze and studying the same night sky. One glance at the view, and it's clear the Maya knew something about real estate. This plot right here, with a lighthouse perched on the cliff, would go for a boatload of jade and obsidian.
Maya ruins at Tulum
After fortifying my stomach with a few al pastor tacos (don't forget the guacamole) at Tropi Tacos in Tulum Pueblo, I meet back up with Diego Viadero for a drive out to Sistema Sac Actun (White Cave System), one of the world's largest underground cave systems, a 164-mile maze of freshwater flowing through subterranean limestone. This afternoon, we're exploring just one mile of the system. The rain-conjuring Voladores de Papantla must be in top form lately; the water is high and crisp as we float past stalagmites growing ever so slowly (less than 10 centimeters every 1,000 years) out of the cave floor and reaching up toward stalactites hanging like icicles from the cave ceiling. It's like the setting of a science fiction movie, so otherworldly I try to prolong my stay by floating as slowly as the calcium deposits are forming in front of me.
"Be careful," says Viadero, as I get a little too close to a stalagmite that's been a million years in the making. "You wouldn't want to break it."
IK Lab
"I certainly wouldn't want that on my conscience," I agree.
After emerging from a cenote (a natural sinkhole where groundwater is exposed to the sky), I offer an adiós to Viadero and make my way to Tulum's Route 15—the narrow street that cuts through the jungle, parallel to the shore, and is lined with trendy restaurants, bars, and "eco-chic" (their word, not mine) hotels. Twenty years ago, this strip wasn't much, but now there's not a speck of beachfront that isn't occupied by an Instagram-ready boutique property. (The number of rope swings is astounding.) In recent years, Route 15 has played host to Demi Moore, Leonardo DiCaprio, Naomi Watts, Gina Rodriguez, Reese Witherspoon, and, after today, me. I'm staying at Sanará, a stylish wellness hotel that attracts young and hip sunworshippers from around the world who like partying and yoga in equal measure.
A shop on Tulum's Route 15
I check into my beachside room (furnished with my very own yoga mat and dream catcher), flop down on the bed, and open up the "Wellness Menu." On offer are a Pudzyah Mayan Healing that "transforms pain to love at the cellular level … It harmonizes your DNA by applying fractal geometry energy"; a Multivibrational Massage and Chakra Balancing; and a Solar Plexus Healer. I opt for the complimentary "Sound Bath" of light yoga and didgeridoo before balancing out my chakras with a burger, a beer, and some fresh ceviche at Clan Destino.
This laid-back spot is all about the ambience: a wooden deck with chandeliers hanging from the jungle canopy and a cenote smack dab in the middle of the club, should you need refreshing after one too many cervezas. The bar offers a free shot of mezcal for those who take a turn on the karaoke mic ("Suspicious Minds" for me, thank you very much); after accepting my applause and draining my shot, I turn the glass over on the bar and take the plunge.
Day 3
Floating down a canal, swimming in the Caribbean, and eating gelato on the beach
A cabana at Mía
At The Real Coconut, Sanará's beachside restaurant, I dig into a light breakfast of coffee and avocado toast (piled high like Nohoch Mul with a squirt of lime and a sprinkling of red pepper flakes). It's a deliciously healthy start to a morning that's going to include traipsing through the Sian Ka'an biosphere reserve and swimming in Laguna Chunyaxché.

At Sian Ka'an—a protected area of tropical forest, marshes, and lagoons about a 40-minute drive from my hotel—I follow my guide, Joaquin Balam of Community Tours, down the narrow boardwalk of Sendero Muyil, which cuts through a forest of zapote and ficus trees. I'm told there are jaguars, pumas, and howler monkeys about, as well as some 330 species of birds.
"Are those the howler monkeys?" I ask of a muted rumbling in the distance.
"We're floating in the current like a couple of astronauts in space, limbs slowly twirling."
"Oh no," says Balam. "When you hear them, you'll know it."
The closest we get to this array of wildlife, however, is some jaguar claw marks on a ficus tree. By the looks of the marks, I'm happy that we're strolling alone.
Baby back ribs at Mía Restaurant & Beach Club
At the end of the path, we reach the sandy shoreline of Laguna Chunyaxché, a bright body of water that reflects both the green wetlands and the blue sky above. We cross the lagoon by boat, to a shoreline of mangroves and seagrass, and step onto a dock at the entrance to a canal.
"Take your life vest off and wear it like this," Balam says, putting his legs through the arm holes of the vest, as if it were a diaper.
"If you say so."
Balam jumps into the canal and I follow, and I immediately understand the Baby Huey getup. We're floating in the current like a couple of astronauts in space, limbs slowly twirling as our seemingly weightless bodies travel down the canal. Cue the opening horns of the score to 2001: A Space Odyssey.
Back on Route 15, I stop in at Mía Restaurant & Beach Club for baby back ribs rubbed with chili and tamarind, washed down with a glass of Château Gloria St Julien Bordeaux from the restaurant's wine cave—the biggest collection of fine wines in Tulum. It's as decadent as the beachgoers lazing in the sun not far from my table.
Head still swimming in that lovely Château Gloria, I decide to take the rest of my body for a little dip. The Caribbean is bathwater warm and crystal clear—in other words, perfect. I walk out for what seems like half a mile, and the water still only comes up to my waist.
Gelato at Origami
Refreshed and sun-dried, I'm ready to trade in the historical and ecological sights of the last few days for the fashion runway of Route 15. The women wear bikinis and sarongs, the men wear linen shorts and loafers, and everybody wears designer shades, brimmed hats made of straw, and suntans of golden bronze. Origami, a beautifully designed gelato shop, is the perfect place to have a seat and watch the catwalk. I have a Ferrero Rocher and crunch on the hazelnuts drenched in icy chocolate and cream while the fashion models play street chicken with Vespas and the delivery trucks distributing tanks of fresh water to the five-star eateries
If Route 15 is for the well-heeled, then Calle Centauro Sur is for the flip-flop set. It's a strip in the center of town, about two miles inland from the beach, where the more casual tourists and locals congregate. Call it the Brooklyn to Route 15's Manhattan. At Batey—a hip, open-air bar and music venue decorated with paintings of Miles Davis and the Beatles—I take a sidewalk seat and listen to a Mexican Elvis impersonator singing Simple Minds' "Don't You (Forget About Me)." As I sip on a Don Julio Reposado, a patchouli-scented parade of 5 o'clock shadows and hot pink hair dye ambles by.
"Are you going dancing tonight?" a young man in a tank top, cut-off jean shorts, and tattered Chuck Taylors asks a friend sitting at the table next to me.
The bar at Mur Mur, in Tulum
"Are you?"
"I'm dressed and ready to go."
Back on Route 15, the revelers are stepping out as if their outfits are going to be scrutinized by bouncers holding clipboards and manning red velvet ropes. Thankfully, no such velvet ropes exist as I enter Rosa Negra for an indulgent meal of burrata, besugo sashimi with black salt and citrus, soft-shell crab tacos, and Pescadores—a fine craft beer made right here in Riviera Maya.
The food is as comely as the patrons, who are bopping their well-coiffed heads to a drum-and-bass DJ. But before I have a chance to pass judgment on an ambience that may appear a touch too buttoned-up, a live conga player steps in front of the DJ.
A rat-a-tat tat, bop ba-da ba-bop, dup du-duh dup du-dup!
The congas add a touch of that Carmen spirit—their organic vibrations reminding me that despite all the Manolo Blahniks and slinky black dresses, my T-shirt and flip-flops are welcome at the party. I shimmy my shoulders, take a swig of my Pescadores, and nod to the beat as I dig into my tacos.
A rat-a-tat tat, ba dop ba-da ba-dop, dup du-buh dup bu-dup!
Porto: Portugal's surprising second city
"Second cities" or those that rank #2 in population often surprise world travelers. And second doesn't mean second-rate. Porto is Portugal's second city — so off-the-radar that many world travelers haven't even heard of it. Yet, Porto and nearby spots in northern Portugal can be delightful destinations even if you don't visit the more well-known city of Lisbon.
Old city by day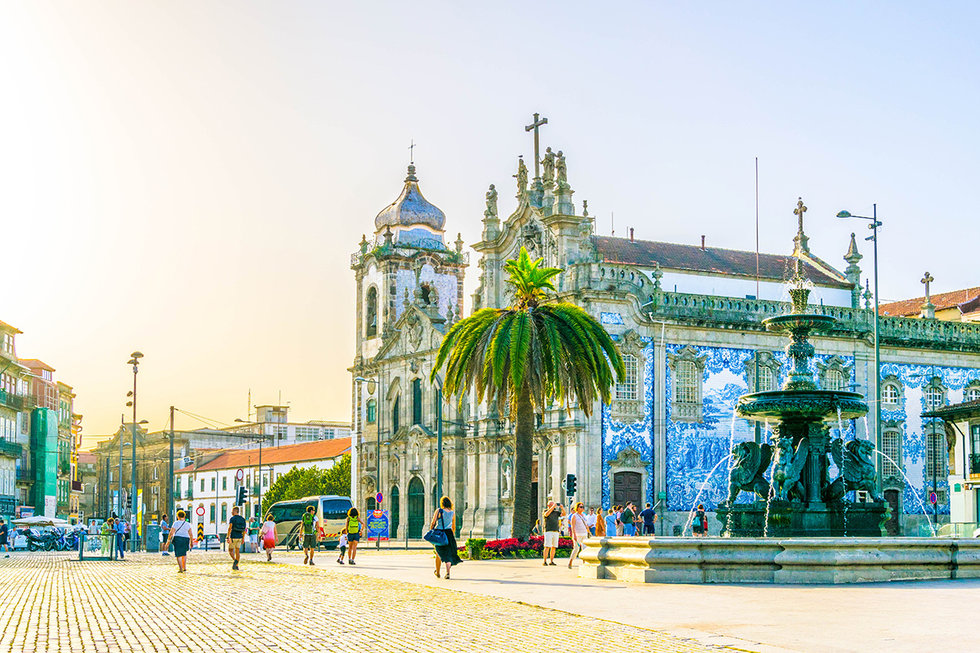 The best place to get oriented, as in most European cities, is in the old city center. Porto's Old City is so well-preserved that it's a UNESCO World Heritage Site. A 12th-century cathedral and the 15th-century Church of St. Francis, notable for interior wood carvings gilded by hundreds of pounds of gold, are mixed in with a rich collection of imposing granite, red-roofed Baroque buildings. Add 225 stairs and a stirring view to your walking tour by ascending the 250-foot-high Clérigos Church bell tower, built in 1754, which dominates the Porto skyline. Historic bridges over the Douro River and Soares dos Reis National Museum, an art museum housed in a palace, are also excellent sites to see.

Food and music by night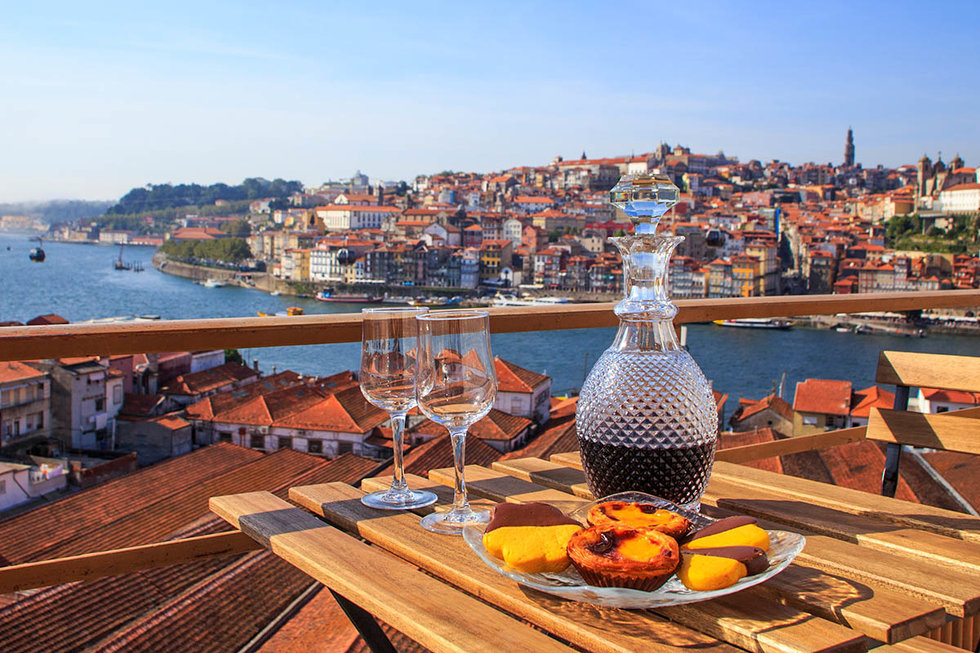 Porto's youthful population has turned it into a lively city after dark. You might start off the evening in the Old City at Abadia do Porto, a 1939 restaurant that serves traditional Portuguese dishes like roasted lamb and grilled octopus, or at Astoria, with its modern Portuguese fare served inside a former palace. Whether you choose a Portuguese, French or fusion restaurant, seafood is likely to be highlighted, drawing on Porto's proximity to the Atlantic and the Douro. Then, you can head to the large collection of bars and nightclubs in the nearby Galerias district, which includes Radio Bar, inside a former court building, and Gare, a disco in a tunnel that stays open until 6 a.m.
Head west to the beaches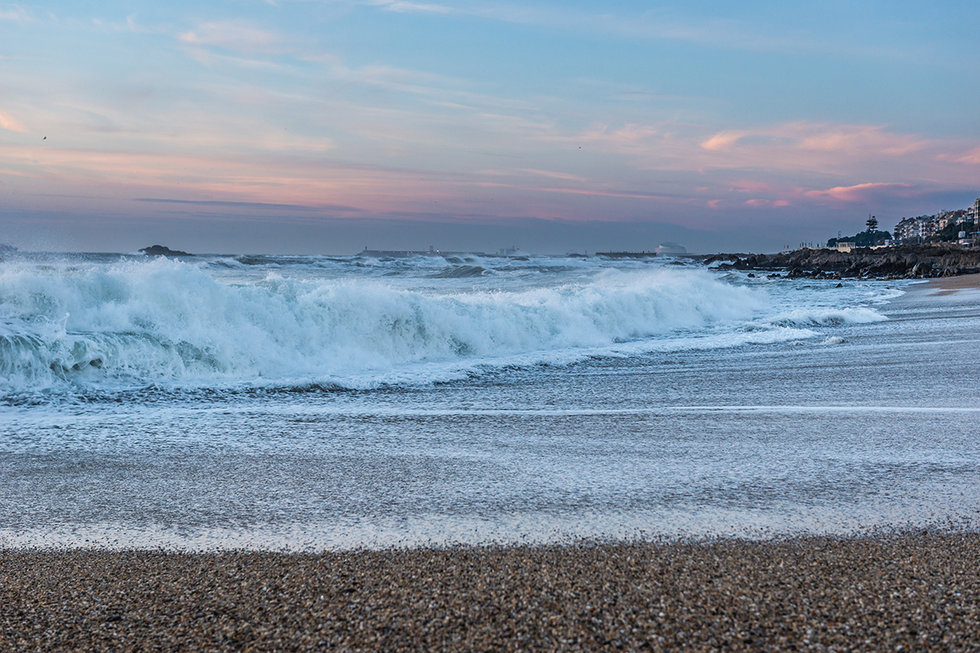 The closest Atlantic beaches to central Porto are at Foz do Douro (mouth of the Douro), just 20 minutes away by city bus. But why settle? In a rental car you can explore Atlantic beaches and beach towns that extend for hundreds of miles along Portugal's coastline. Two of the best are Foz do Minho, the nation's northernmost oceanic beach that's just across the Minho River from Spain, and Quiaios, a dune-fringed paradise of sand south of Porto. Many beaches in northern Portugal are cradled in coves protected by rocky promontories, similar to northern California and Oregon beaches.

Or east to the wine country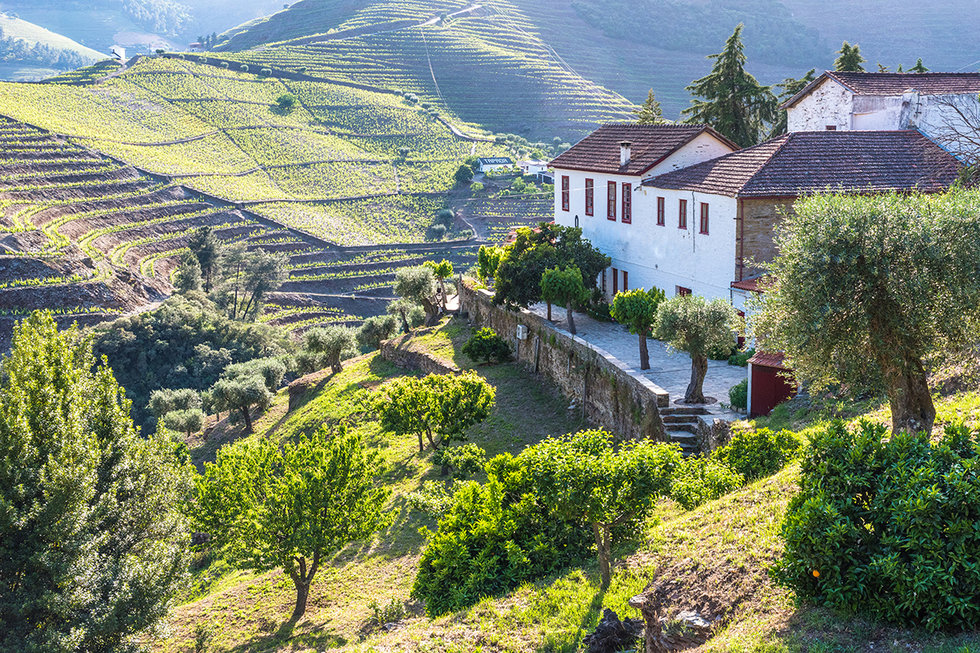 The Douro Valley wine region is another World Heritage Site and one of the world's best and most scenic wine regions. It's up the Douro River from Porto by boat or 90 minutes by road. Namesake port wines and other fortified wines are the region's signature beverages, which can be sampled at tasting rooms on the Douro along N-222, a wine road that's been called the world's most scenic drive. While you're in the area, check out the wine and anthropology museums in the wine towns and yet another World Heritage Site — Coa Valley Archaeological Park — known for its prehistoric rock carvings.
The basics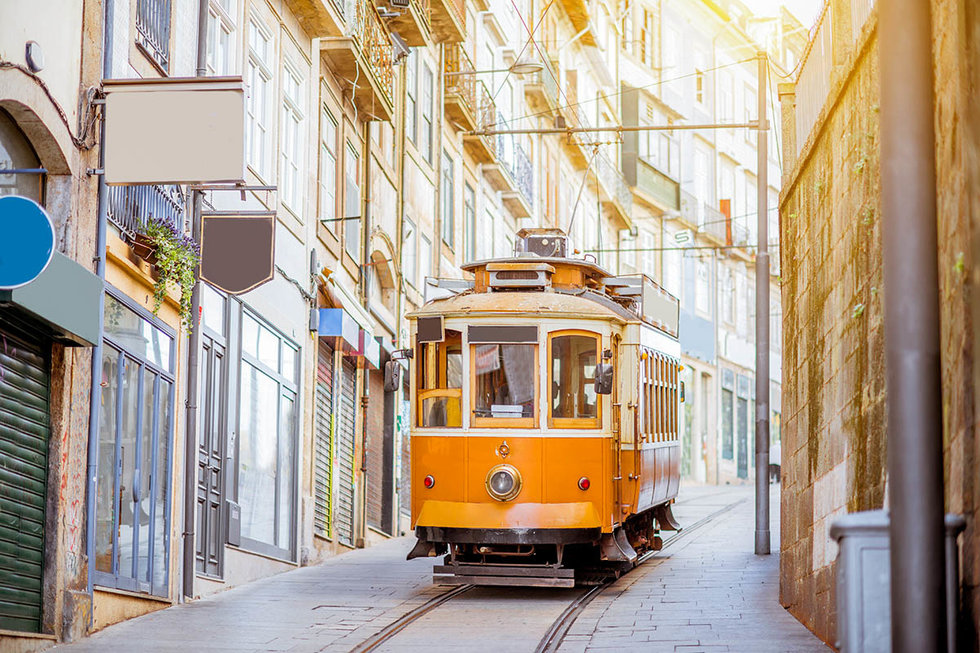 Portugal's Mediterranean climate and coastal breezes bless it with mild weather year round, as the average temperature ranges from 57 degrees (and rain) in January to 78 degrees (and a little rain) in August. Whenever you come, there's no need to learn Portuguese as English is spoken even more widely than elsewhere in Western Europe. Once you arrive, rent a car only if you don't mind ridiculous drivers. The trains are more relaxing — light-rail and subway trains crisscross the Porto area and funicular cable cars climb its steepest hills. There's even a scenic train that follows the Douro nearly to Spain, with a roundtrip fare of only about $30.
Getting there
Portugal requires that visitor passports don't expire until at least three months after the arrival date, so check that. Next, buy some Euros (for a great exchange rate) and reserve a flight. United Airlines flies nonstop from New York/Newark to Porto and MileagePlus® award miles can be redeemed to cover accommodations and Hertz rentals. Go to united.com or use the United app to plan your trip.

United 787-10 Dreamliner launch
Story was contributed by: Jennifer Lake | Photography: Alicia of Aesthetica
It was a typical Monday morning. I'm sitting at my desk at work, drinking coffee, reviewing my to-do list for the week. All around me, heels are clacking through the office and phones ring intermittently. However, this particular Monday morning was different. Ultimately, I would receive an offer from my favorite airline for a collaboration to participate in the United 787-10 Dreamliner launch from Los Angeles LAX to New York/Newark EWR. Read the full story here featured on Style Charade.
Fit for the runway: We begin testing new uniforms
Last year we announced new partnerships with Tracy Reese, Brooks Brothers and Carhartt — best-in-class fashion and apparel designers — to help reimagine uniforms for more than 70,000 of our employees. Focusing on high quality fabrics, improved breathability and overall enhanced fit, our goal is to design and develop a more cohesive collection that looks good, feels good and enables employees to perform at their best on behalf of our customers.
United employees can learn more on the uniform designs by visiting Flying Together.
An insider's guide to Boston
Boston is a pack-it-all-in kind of place. Founded in 1630, one of America's oldest cities does many things well. Boston's many claims to fame include many of America's oldest historic landmarks and one of its oldest ballparks. It's a destination for history buffs, culture vultures, foodies, sports fans, families and more. No matter who your travel companions are or what they're interested in, everyone will find something to pique their interest in Beantown.

Getting there & around town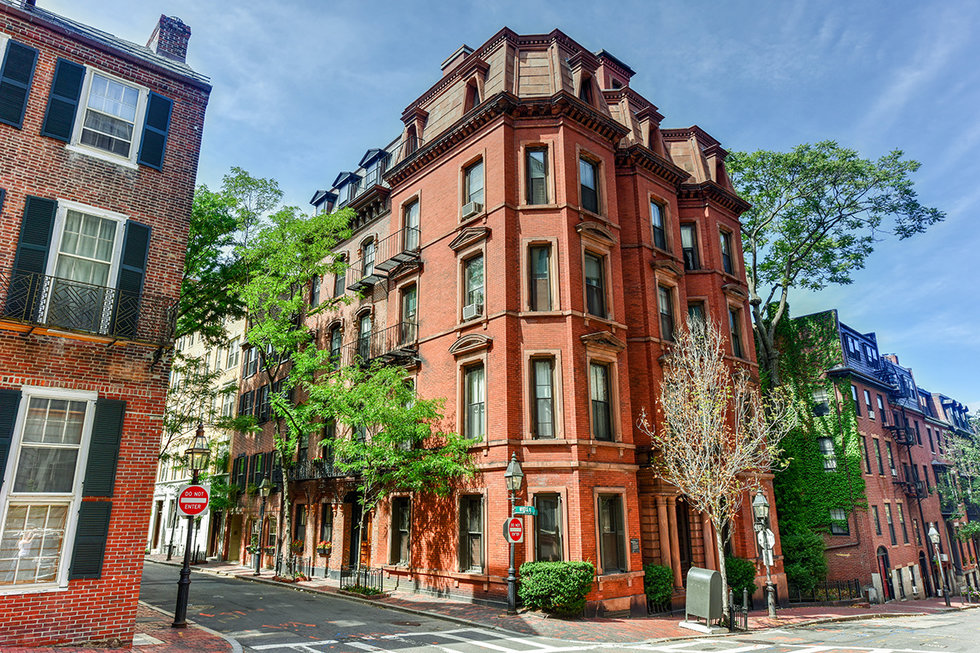 Fly direct to Boston's Logan International Airport (BOS) from many U.S. cities — visit united.com or use the United app to book your flight. Flights are 90 minutes from New York, two hours from Cleveland and five to six hours from California. From Logan International Airport, it's easy to hail a taxi, use ridesharing apps or take public transportation. If you want to take the scenic route, take a water taxi across Boston Harbor directly into downtown.
Downtown Boston is easy to navigate. It's walkable and taxis are plentiful. The MBTA, Boston's public transportation system, offers affordable access to Cambridge, many attractions and the suburbs. Keep in mind it's one of the oldest transportation systems in the country, so expect a few bumps. Because the city is dense, parking can be expensive or hard to find, so avoid driving if you can.
When to visit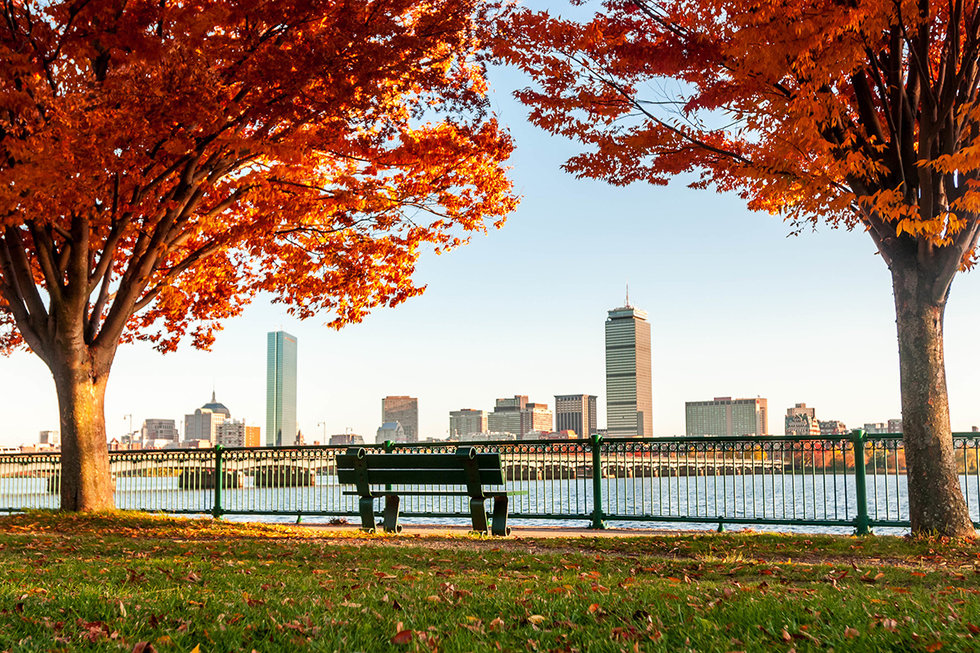 Summer and fall are the most popular seasons to visit. Summer is prime time to enjoy Boston's many parks, outdoor eateries, open-air concerts and baseball games at Fenway Park. Mild fall weather, beautiful autumn foliage and Halloween festivities in nearby Salem, Massachusetts make October one of Boston's busiest months. The city also sees an influx of visitors for the Boston Marathon in April. You'll find smaller crowds and more affordable prices in winter, but brace yourself for the cold.
What to do
There's so much to take in just by walking through Boston's cobblestoned streets. Downtown is quaint, compact and easy to explore by foot. The small city is packed with historic sites, New England's finest food, proud sports fans and friendly locals.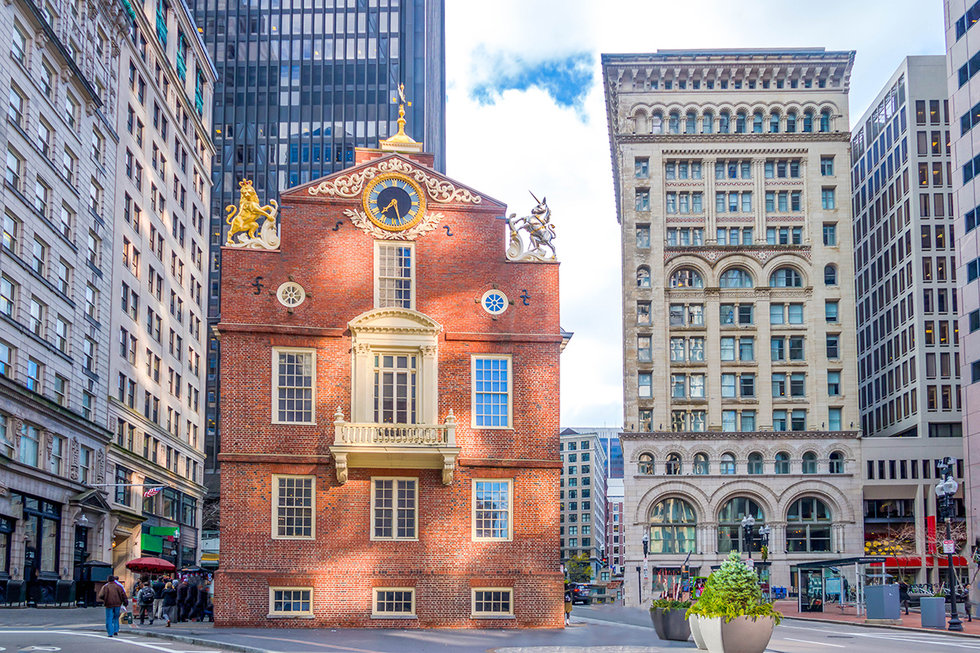 As the birthplace of the American Revolution, Boston's historic sites are an attraction in themselves. Walk the 2.5-mile Freedom Trail to visit 16 of them around the city, including Revolutionary-era museums, churches, buildings and an impressive warship. Faneuil Hall Marketplace is on the trail, too, and is one of Boston's top attractions, with plentiful shopping, dining and live music. Not much of a walker? Boston Duck Tours operate land-and-water historic tours on World War II-inspired vehicles, which transform from truck to boat mid-tour.
Many museums and sites are tucked along Boston Harbor. The waterfront is always bustling with activity year-round. The harborwalk is the perfect place to meander and explore without a strict agenda. Plan to visit a major attraction or two, but leave time to enjoy the scenery or to pop into a café for a coffee and sweet treat (award-winning Flour Bakery + Cafe is a local favorite).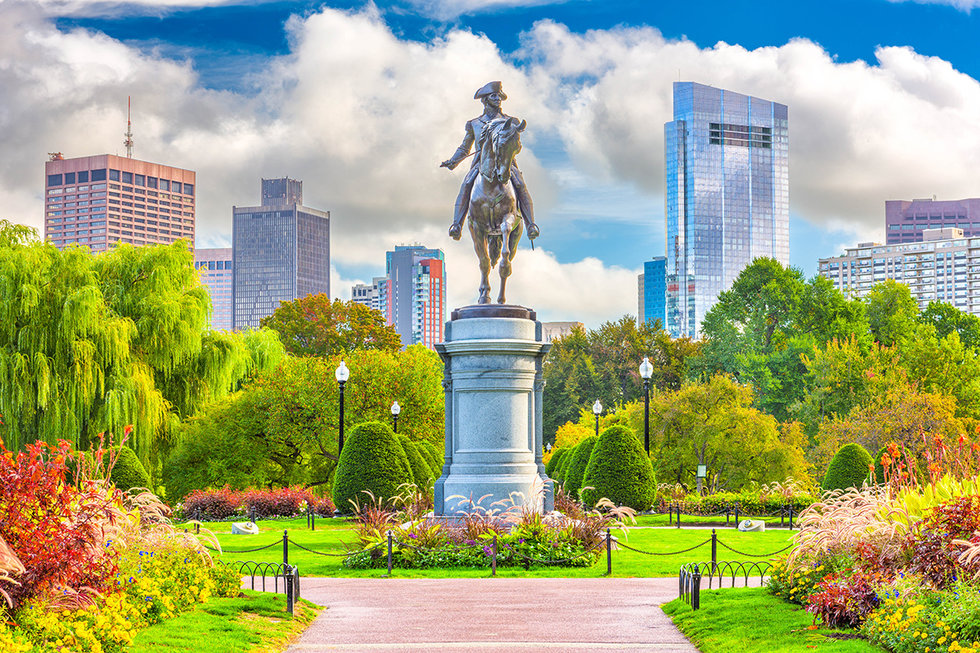 Deemed the "Athens of America," Boston boasts not only some of the country's oldest and most architecturally significant buildings, but also a thriving arts and culture scene. You could spend your entire trip touring its dozens of world-class museums. Take in classical music at the famous Boston Symphony Orchestra, or take a leisurely stroll through Boston Public Garden and Boston Common, the city's most well-known public parks. Riding the giant Swan Boats through the Public Garden lagoon is a kitschy, yet delightful experience, especially for kids.
What to eat
What must you absolutely eat in Boston? In short, everything. Long ago the city was nicknamed Beantown, allegedly after slow-cooked molasses baked beans served to sailors and traders. Today, Boston continues its reputation as a great eating city. From clam chowder to cannoli, the most popular dishes here are often hearty and decadent. Boston is also known for fresh lobster rolls, roast beef sandwiches and, of course, Boston cream pie.
Ask any Bostonian where to find "the best" of anything, and everyone will recommend a different spot. Cannoli from Mike's Pastry, Boston cream pie from Omni Parker House (where it was invented) and the roast beef 1000 sandwich from Cutty's frequently top the must-try lists. If you make it to a ball game at Fenway Park, Fenway Franks are a Boston staple.
Our role in 'Spider-Man™: Far From Home'
In Columbia Pictures upcoming release in association with Marvel Studios, "Spider-Man™: Far From Home," our web-slinging hero finds himself – yep, you guessed it – far from his home in New York City. And since flying is one of the few superpowers Spider-Man doesn't possess, we gave him a little help, meaning United is featured in the film.
The scenes of Peter Parker and his pals traveling to Europe take place on one of our Boeing 777s with the all-new United Polaris® business class, and several of our employees – including members of our Tech Ops, Inflight, Flight Operations and Airport Operations teams – served as actors and production support during shoots at New York/Newark (EWR) and London-Stansted (STN).
London-Heathrow (LHR) Customer Service Representative Manjit Heer and LHR Cargo Warehouse Operations Manager Richard Miller were background extras on board, and multiple flight attendants had a role, including San Francisco (SFO) Flight Attendant Tammy Harris.
"It was extremely surreal," said Tammy. "I was in my element because I was on the plane in uniform, but not really, because I'm not an actor."
Tammy said she hit her mark and delivered her line with gusto, and she's excited to see if she made the final cut when "Spider-Man™: Far From Home" hits worldwide theaters this summer.
"Hopefully, I'll have my two seconds of fame and all will be well," she joked.
Los Angeles (LAX) Aircraft Maintenance Supervisor Fernando Melendez is a veteran of several film shoots but said this one was his favorite. When the production went to London, he was one of five members of LAX Tech Ops who went over to look after our airplane and make adjustments to its interior based on the filmmaker's needs.
"When we parked the plane at Stanstead, there were lights and cameras surrounding us. It was like the plane was the star of the movie," he said. "Each day, we would work with the assistant director; he would go through and say, 'Okay, for this shoot we need these seats, or these panels removed,' so they could get the camera angles. Pretty much, the airplane was our responsibility; we opened it in the morning and closed it at night. We were the first ones there and the last ones to leave every day."
Fernando said the actors were all very gracious and engaging, and said the whole experience was fantastic from start to finish. It also earned him a little cooler cred with his 18-year-old son, who is a massive Marvel fan.
Leading up to the film's premiere this year, there will be plenty of ways for employees and customers to get into the Spidey spirit in anticipation of our cameo. Stay tuned for more details.
---
Peter Parker returns in "Spider-Man™: Far From Home," the next chapter of the Spider-Man™: Homecoming series! Our friendly neighborhood Super Hero decides to join his best friends Ned, MJ, and the rest of the gang on a European vacation. However, Peter's plan to leave super heroics behind for a few weeks are quickly scrapped when he begrudgingly agrees to help Nick Fury uncover the mystery of several elemental creature attacks, creating havoc across the continent!
Directed by Jon Watts, the film is written by Chris McKenna and Erik Sommers based on the Marvel Comic Book by Stan Lee and Steve Ditko. The film is produced by Kevin Feige and Amy Pascal. Louis D'Esposito, Victoria Alonso, Thomas M. Hammel, Eric Hauserman Carroll, Stan Lee, Avi Arad and Matt Tolmach serve as executive producers. The film stars Tom Holland, Samuel L. Jackson, Zendaya, Cobie Smulders, Jon Favreau, JB Smoove, Jacob Batalon, Martin Starr, with Marisa Tomei and Jake Gyllenhaal.
"Spider-Man™: Far From Home" makes its way to North American theaters on July 5, 2019.
What to expect from our improved app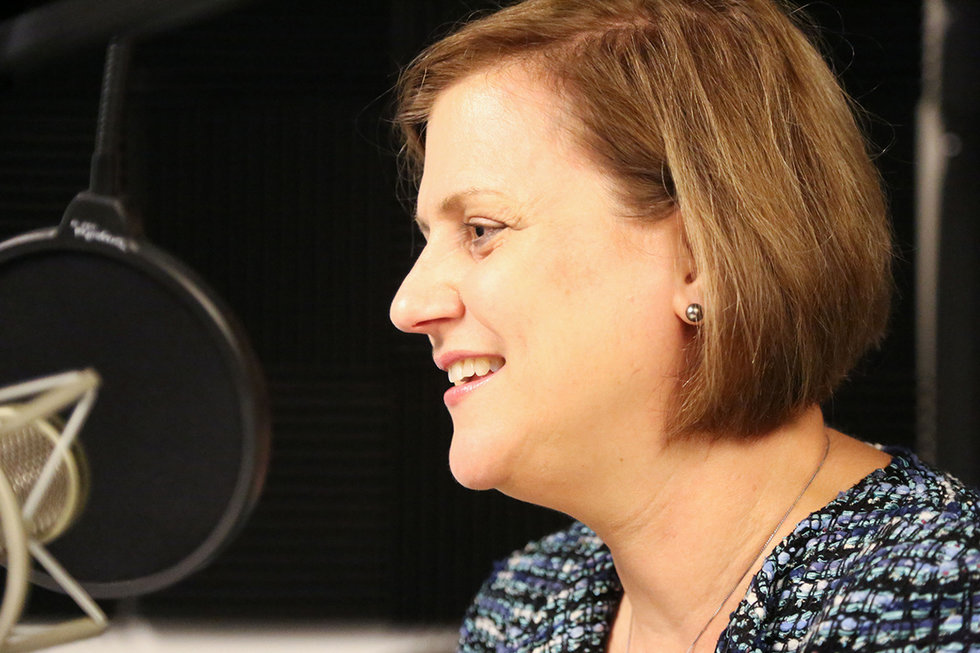 "Talking Points," host Brian Kelly, aka The Points Guy, is joined by Linda Jojo, Executive Vice President for Technology and Chief Digital Officer at United Airlines to discuss what passengers can expect from our improved app.
Read more about the improvements to the United app here.

20 million miles and counting...
On November 7, while flying from Newark Liberty International Airport to Los Angeles International Airport, United customer Tom Stuker made history when he reached 20 million miles flown on a single airline. We were fortunate enough to capture the milestone he reached with us.
To mark the special occasion, we hosted a celebration in Mr. Stuker's honor at the United Polaris lounge at O'Hare International Airport on Saturday. The celebration was delayed a couple of months, so Mr. Stuker could celebrate the event with his family.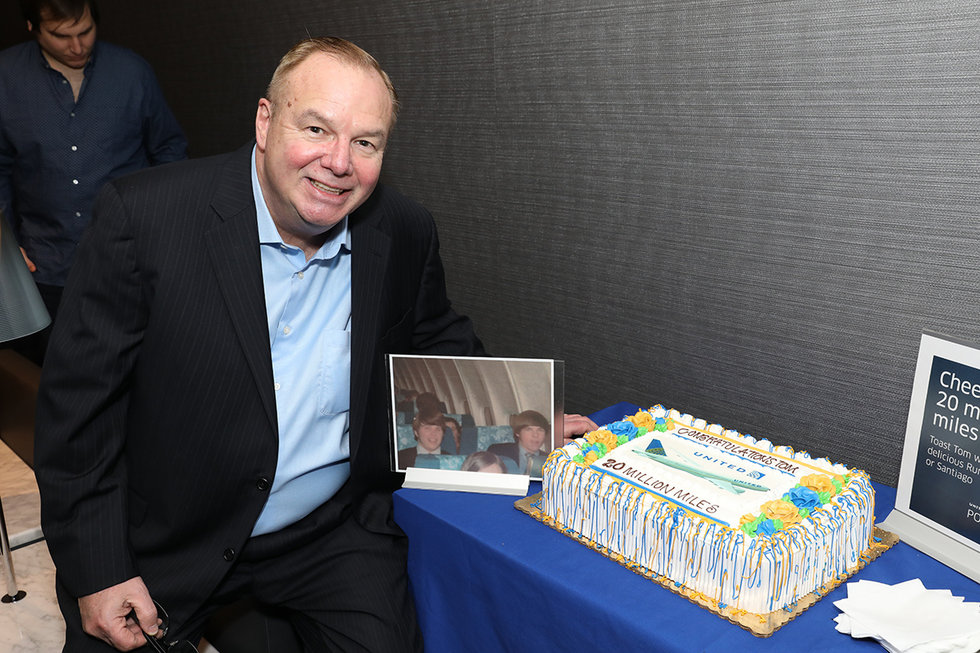 The party included a room full of employees, media members and Mr. Stuker's friends and family enjoying food, cocktails, stories and laughs. To thank him for his long-standing loyalty to United, we also presented Mr. Stuker with gifts made specially for him.
"United makes my dreams come true," Mr. Stuker said to the room full of people.
He also praised United's MileagePlus program, the United Polaris lounges across our system and Oscar's leadership of the airline but, most of all, he praised the service he receives from our employees.
"My favorite part of United is the people. United is such a big part of my life…you are a family to me," he said addressing the United employees. "It would take me days and days and days to say thank you in the right way to the right people. They all know me by now and know how much I care about them as people, how much I care about this airline and its success, and how much I care about the greatest leader this airline has ever had, Oscar."
Bora Bora: The most beautiful island in the world
Each week we will profile one of our employee's adventures across the globe, featuring a new location for every employee's story. Follow along every week to learn more about their travel experiences.
By Chicago-based United Club Customer Service Representative Amile Ribeiro.
They say beauty is in the eye of the beholder. I know it can be very subjective but, once you set your eyes on it, I'm sure you'll agree with me: Bora Bora is the most beautiful island in the world.
There are very few things that can get me out of bed early in the morning, and airplanes are one of those things. We were already in Tahiti and woke up at the crack of dawn to catch our quick flight to Bora Bora. After checking in at the airport and getting a quick breakfast, we headed over to the gate to line up for our flight. Air Tahiti has an open seating arrangement, and we wanted to make sure we got the best possible seats. We were able to secure two windows seats. Travel tip: Sit on the left side of the plane when landing in Bora Bora. We took off from Papeete and within minutes we were flying over Mo'orea. Then we flew around Ra'i ātea and Taha'a, and finally arrived in Bora Bora, the island that Polynesians call "First Born." Pora Pora is the actual local pronunciation, but the first explorers misunderstood it and 'Bora Bora' stuck. Though after setting foot on the island, I've come to call it "Paradise on Earth."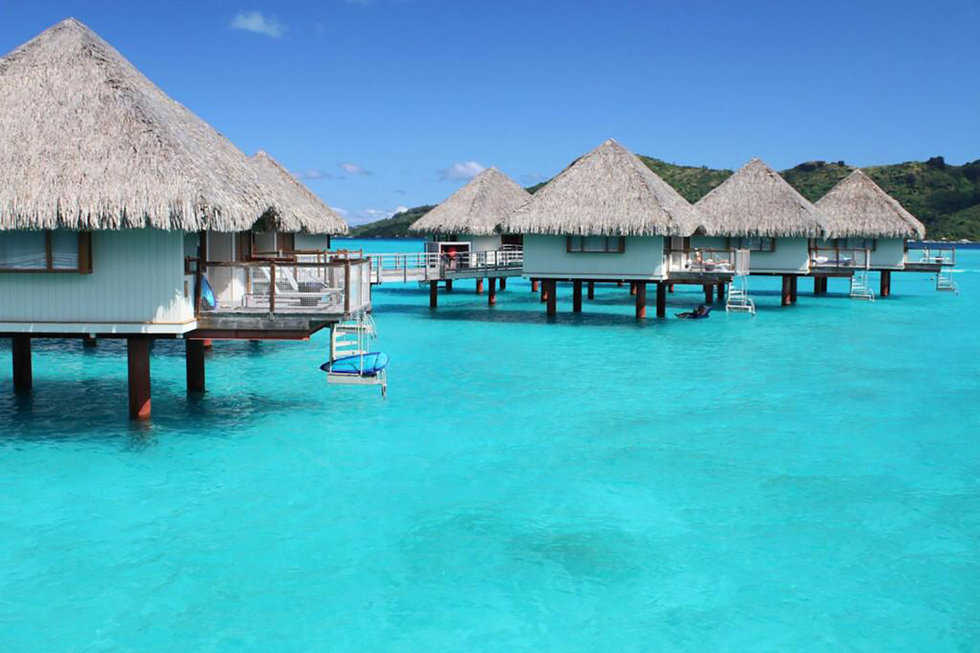 At the airport we were met by a representative of our resort, given flower leis and directed to our high-speed boat. I couldn't believe the color of the water; it was as if Paul Gauguin himself had painted it. After a thrilling ride, we reached our hotel's dock, where a local playing the ukulele welcomed us. We were then given a tour of the astonishing property and were taken by golf cart to our overwater bungalow. We have stayed in many beautiful properties around the world, but when we opened the door of our bungalow our jaws dropped. It is truly a one-of-a-kind experience that all should have at least once in their lifetimes. And worth every penny. The view of majestic Mount Otemanu is something right out of a fairy tale. After the sun set, the nighttime dance show was equally enchanting.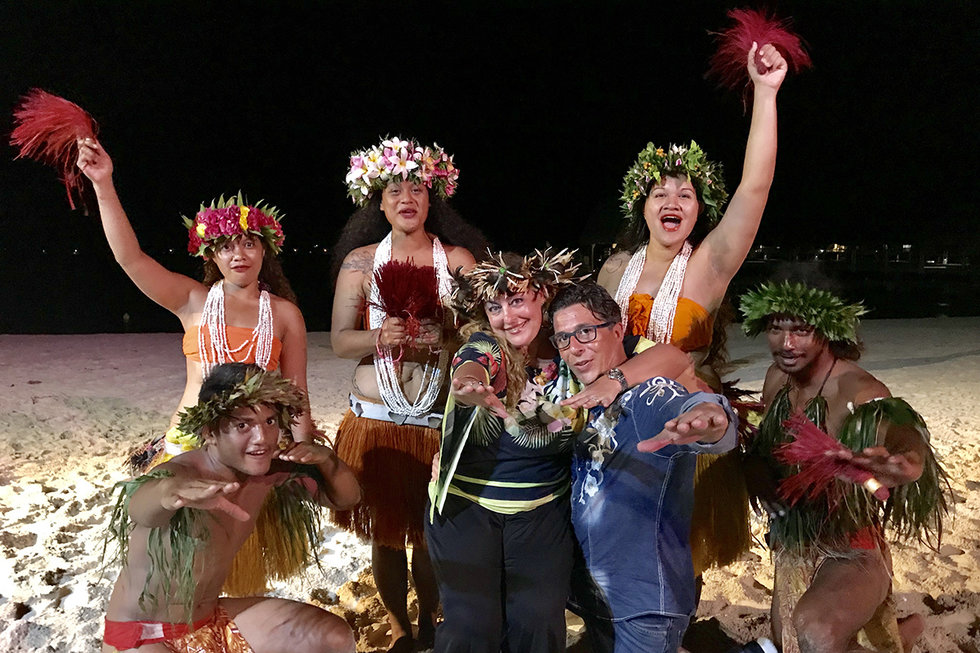 We had planned to be in Bora Bora during the final leg of the famous Hawaiki Nui Va'a canoe competition, which happens to be a major event in the cultural life of French Polynesia and has the reputation for being the toughest canoe race in the world. The center stage was at the island's most beautiful beach, Matira. We stood in awe as the winners reached the finish line after several hours (and days before that) of frantic paddling from island to island, showcasing the power of human strength and endurance. Besides being an incredible sporting challenge, it is also a colorful spectacle that filled the beach with flower-clad women and the air with the pulsating beat of drums. We were also able to celebrate and dance with them later that night at the local ball in Vaitape (Bora Bora's largest city). It was a marvelous way to get a deeper understanding of another culture!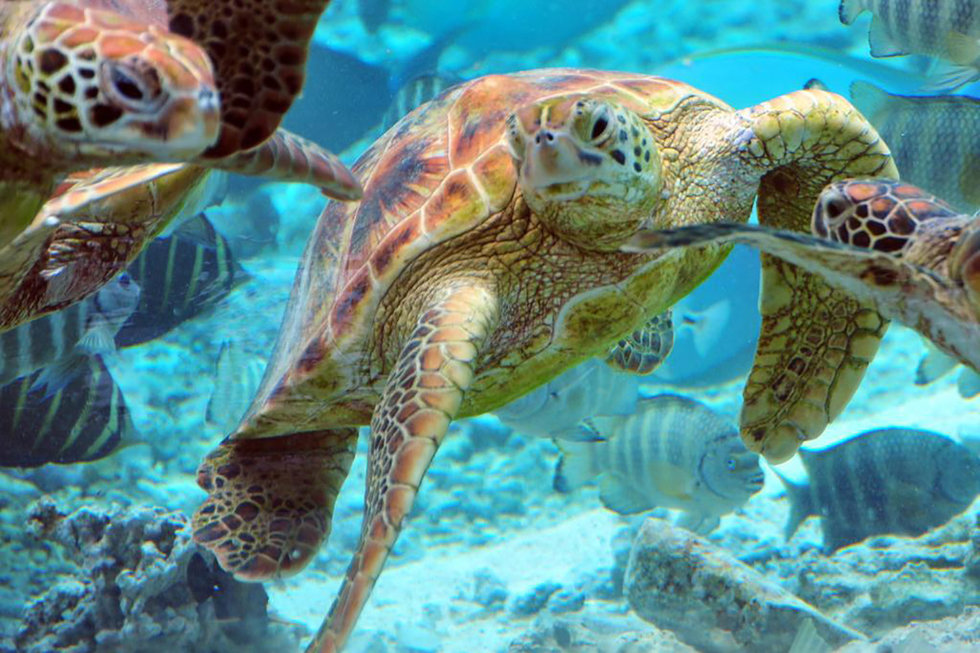 Besides having the time of our lives at the resort's infinity pools, inner lagoons and beach, we also went to the Turtle Center and had a chance to feed these amazing creatures while they're being rehabilitated to go back into open waters. From there, we took a boat tour of the main lagoon and went swimming with stingrays and sharks. Few things scare me in life, and sharks are on the very top of that short list, but I mustered the courage and what a thrill it was! To commemorate my bravery on the last day of our trip, I got my very first tattoo: a hammerhead shark. Polynesians believe that such sharks act as guardian angels to humans and protect us from the Great White. My husband got a Polynesian design that was custom made just for him, and it represents travel, freedom and courage. We also got a set of matching Polynesian wedding bands. Since the art of tattoo originated in Polynesia, this is the most enduring souvenir one can get from such an amazing culture, but I'm sure the memories of our trip will also stay with us forever!

Scroll to top