Three Perfect Days: Sydney
Sydney got off to a rough start. The city, named after the British baron who authorized the establishment of a penal colony here in 1788, was inhabited mostly by convicts in its early days—a fact that's still the subject of many Australian jokes. Even so, there was no doubting the splendor of its surroundings.
Upon entering Sydney Cove, Arthur Phillip, the first governor of New South Wales, called it "the finest harbour in all the world," and whether you're looking down on the sailboat-dotted bights from the top of Harbour Bridge or gliding across the water on a ferry, you'd be hard-pressed to argue. You'll also find a city that has blossomed into a cosmopolitan, multi-cultural metropolis, home to 4 million of the world's most open-minded and friendly—not to mention good-looking—people. The novelist Howard Jacobson once wrote that Sydney "flaunted its beauty, so can it be all my fault that i fell for it?" After just one glance, you'll do the same.
Story by Justin Goldman | Photography by Tim Frawley | Hemispheres, March 2018
Day 1
Harbor views from the top of the bridge and the inside of the opera house
The Sydney Harbour Bridge climbs to a peak of 440 feet above the glistening water, but for the adventurous souls who dare to scale one of the world's tallest steel arch bridges—known affectionately to Sydneysiders as The Coathanger—the scary part comes much earlier.
The Sydney Opera House and climbers on the Harbour Bridge
Truth be told, I'm a wreck the entire morning leading up to my scheduled climb. I have to give myself a pep talk before I crawl out of bed at my city center hotel, the QT Sydney, and the tension rises as I sit through breakfast at The Grounds of the City, an Art Deco–inspired restaurant around the corner on bustling George Street, across from the stately Queen Victoria Building. I'm too full of butterflies to be hungry, but I'll need fuel for the climb, so I wolf down a king crab omelet and a flat white (an Aussie latte). I briefly toy with the idea of ordering a nerve-steeling cocktail but decide it might not be a good idea.

Artist Michael Johansson's Past Forward lobby installation at the QT Sydney
It turns out I'm right, because BridgeClimb breathalyzes all of its clients before each ascent. I soon find out why. The first part of the climb is actually a tottering trek across a narrow catwalk, 160 feet above the shore. "It's a bit daunting, but it's not that hard," says my charming climb leader, Amanda. She also notes that an Irish worker fell from this height during construction in the 1920s. He survived, breaking just three ribs, but even clipped to a steel safety cable, I am far from comforted.
Once our group has made it across the catwalk, things get less terrifying. We climb four ladders, then trudge up the bridge's gentle arch. The three-and-a-half-hour climb involves 1,390 steps, and I'm glad I had that omelet by the time I reach the top. I'm also thankful that I faced my fears, because the view is astonishing. Early morning clouds have given way to bright sun, and the view stretches from the top of Hornby Lighthouse at the harbor entrance all the way out to Olympic Park (site of the 2000 Games), 10 miles to the west. The sailboat-inspired Sydney Opera House, a sight so surreal yet so familiar, is behind me. Skyscrapers sprout to the north and south. Eight lanes of morning traffic crawl along the roadway below. It's enough to make me want to do that "king of the world!" thing from Titanic. I can neither confirm nor deny that Amanda snapped a photo of me doing just that.
I could stay up here forever, but there's another party coming up, so down we go. The bridge lands in Sydney's oldest neighborhood, the Rocks. Here, I meet a Tours by Locals guide named Lyndal, who tells me the area's sobriquet dates from the arrival of the British, who settled where they found fresh water flowing into the harbor. "They sailed right into what we now call Circular Quay," says Lyndal, a playful former flight attendant, "and on arrival, Captain Phillip said, 'Military: take the stream. Convicts: to the rocks.'"
"The view makes me want to do that 'king of the world!' thing from Titanic."
From here, Lyndal leads me past the 1841 Lord Nelson Brewery Hotel, home to Australia's oldest brewpub, and on to the Big Dig, an excavation site where archaeologists have uncovered the foundations of more than 30 homes and shops dating from the settlement's early days. Some of the artifacts recovered here have amusing stories, such as the porcelain fragments found in Cribbs Lane, discarded by the scorned mistress of a 19th-century philanderer. As Lyndal tells it: "She crashed all her china down the well."
We continue past the Susannah Place Museum, a preserved set of squat brick rowhouses built in 1844, and conclude the tour at First Impressions, a three-sided sandstone sculpture that depicts the convicts, soldiers, and settlers who originally came here. "I always thought I'd go home to Queensland," Lyndal says, surely echoing the thoughts of some of those early immigrants, "but this city has just seduced me."
For lunch, I head into nearby Barangaroo, a harborside neighborhood of towering real estate developments (a massive casino is on the way) and green space. I take a waterfront seat at Cirrus, a new restaurant from Brent Savage, who has been a Chef of the Year in the Good Food Guide (Australia's equivalent to the Michelin guide). The focus here is on sustainable, local seafood, and I fill up on New South Wales oysters, scallop sashimi, swordfish crudo, and fantastic grilled marron (a crustacean somewhere between a lobster and a crayfish in size).
Fighting through a seafood coma, I walk a couple of blocks north to the Barangaroo Reserve. Here, I meet Tim Gray, an Aboriginal Visitors Services guide who's taking me even farther back into Sydney's history with a culture tour dedicated to the area's original inhabitants. Australia's relationship with its indigenous people is fraught, to say the least, but the reserve—named after a female Aboriginal leader whom Gray refers to as "our first freedom fighter"—was created both to honor them and to educate the present-day populace about their lives. Gray leads me along a reconstructed sandstone coastline. On our left, waves lap against the rocks; on our right rises a terraced hillside thick with greenery (the park is home to 83 native species of trees and shrubs).
"We chose native plants to show how the Aboriginal people lived, utilizing plants for food, shelter, and medicine," Gray says. "You can still use them today. The whole of Sydney, with all these plants, is a big pharmaceutical warehouse." He plucks a Port Jackson fig off a tree and hands it to me. Tasty!
"I lean on a rail to watch white-sailed catamarans skim across the water."
Next to the water, Gray points out a large block of sandstone bearing an inscription that looks like the number 101—a recreated Aboriginal carving. Holding his iPad over the stone, he shows me an interactive video of a tribal elder doing the carving. We climb a small hill, schoolchildren rolling in the opposite direction, and stop at a stand of trees, where Gray crushes leaves together to create a paste that kangaroo hunters used to cover their scent. Finally, he breaks out two different kinds of boomerang and explains how they were used for hunting. Do I want to throw one of them? Yes. Do I ask? No.
I thank Gray for the tour and make the short walk back through the Rocks to Circular Quay. The tourist-packed promenade here, which feels a bit like Barcelona's La Rambla without the seediness, takes me along the wharf, where the city's ferry boats decamp for the distant reaches of the harbor, and then around to the opera house, where I stop and lean on a rail to watch white-sailed catamarans skim across the water.
The reconstructed sandstone shoreline at the Barangaroo Reserve
For dinner, I only have to climb the steps of the opera house. Bennelong, named after an 18th-century Aboriginal leader (Barangaroo's husband, actually), may have the most beautiful dining room in the world. I sit at a sloping glass window, beneath a vaulted wooden ceiling that makes me feel as if I'm Jonah and I've just been swallowed by the whale. Outside, the sun sinks behind the bridge and the city lights up, but chef Peter Gilmore's contemporary Australian cuisine refuses to be upstaged by the view. I have Fraser Island spanner crab in a crème-fraîche emulsion, paired with a New South Wales chardonnay; a whole roasted John Dory served on the bone with a Victoria gamay; and for dessert, a sour cherry jam lamington (a play on a traditional Australian cake).

Now that I've had some wine to wet my whistle, I'm ready for a real drink. I walk past the offices, shops, and pubs on George Street before ducking down an unassuming alley and into an unmarked doorway. Down the stairs I enter the Baxter Inn, Sydney's premier whiskey bar; the bottles behind the bar are stacked so high that the white-aproned bartenders need ladders to fill their orders. The list leans toward Scotch, but I can't totally shake my American predilections, so I have a Weller 12-year, a wheated bourbon that can be hard to find even in Kentucky.
Standing at the bar, I realize how much I've been on my feet today, so I trudge back to the QT Sydney. As the elevator doors close, James Brown blares over the speaker: "I feel good!" I do, too, but not as good as I will after I hit the sack.
Day 2
Getting to the heart of Sydney's art scene
Sydneysiders have a different definition of "suburb" from the American one. The inner 'burbs here are less about white picket fences than about creativity and expression. They're also close: Chippendale, the up-and-coming neighborhood I'm off to this morning, is a 10-minute cab ride south of the QT Sydney.
"The space, the staff, the day—hell, this whole country—are so sunny."
On Kensington Street, a pedestrian walkway lined with sparkling new bars and restaurants, I come to the sunny, open-air Concrete Jungle Café. I'm greeted by a pair of tanned and tattooed Aussie chaps, who razz me about my Golden State Warriors hat but quickly bring me a Moroccan mint tea and a Blue Majik Smoothie Bowl (a blend of coconut water, yogurt, blue algae, pineapple, and banana topped with blueberries and granola). Eating like this, I can see why everyone around here is so fit.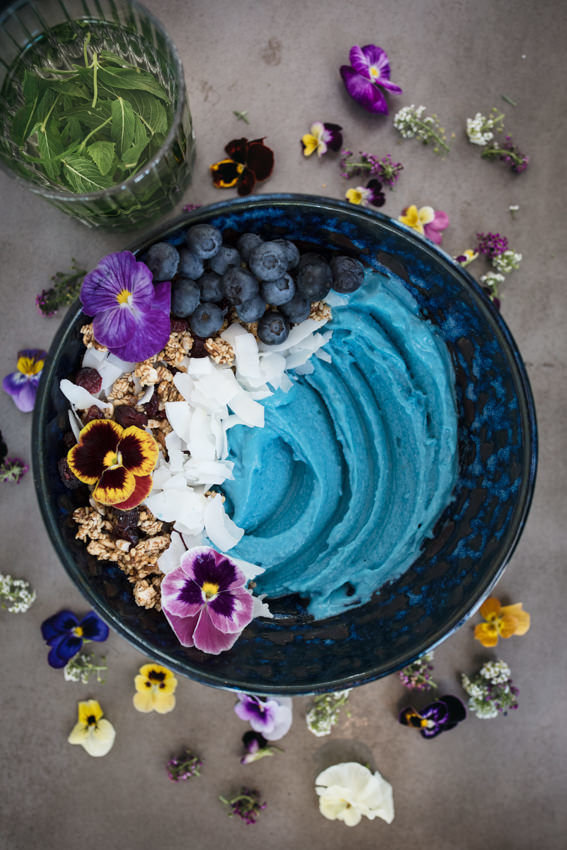 The Blue Majik Smoothie Bowl at Concrete Jungle Café
After breakfast, I stroll through Central Park, where vendors sell handicrafts—beach-towel sundresses seem especially Australian—and toddlers wet their feet in a staircase-like fountain. From here, I head down a tree-lined side street to the White Rabbit Gallery, a four-story space that houses on of the world's largest collections of contemporary Chinese art.
Lunch is around the corner at Ester, a contemporary Aussie restaurant (think California cuisine) that opened nearly five years ago and has since won pretty much every food award Sydney has to offer. "Oh, you've come a long way," my waitress says when she learns I'm American. "Let's get a drink in you." (Bless the Aussies.) The tasting menu takes me through fermented potato bread with trout roe and kefir cream, a mini-blood sausage sandwich, wood-fired cauliflower with mint and almond, hanger steak, and some other dishes that come out in such frantic succession I don't write them down. Radiohead and Joy Division play on the sound system, which seems odd given that the space, the blue-aproned staff, the day—hell, this whole country—are so sunny. insert pic after.
I need a walk after the gustation, so I head over to the gritty, LGBT-friendly suburb of Surry Hills. I pass record shops and coffee houses on Crown Street before making a couple of turns down a twisty residential alleyway to Brett Whiteley Studio. Whitely, one of Australia's great contemporary artists, opened a studio here in the 1980s, and it was preserved after his death from an overdose in 1992. The ground floor is scattered with his sculptures and paintings, including the Hieronymus Bosch—esque wall panel Alchemy and nudes that could have come from a twisted Modigliani. ("Apparently he really liked women, beer, and sharks," I overhear a fellow patron saying.) Upstairs is Whiteley's studio, complete with paint-spattered plywood floor and inspiration boards bearing images of Albert Einstein, Bob Dylan, and Andy Warhol's Velvet Underground banana. I think I would have gotten along with this guy.
From here, it's a short cab ride to the Art Gallery of New South Wales, on the edge of the Royal Botanic Garden. The building reminds me of a mullet: business in the front (with a Neoclassical portico), party in the back (a mish-mash of glassy modern extensions). The collection includes works by European masters such as Picasso and Bacon, as well as Asian and Australian artists. I'm particularly drawn to the large, dot-painted landscapes of the Aboriginal artist collective Papunya Tula.
Another cab takes me back to The Old Clare Hotel in Chippendale, where I'm having dinner at the acclaimed modern Australian restaurant Automata. Well-heeled Sydneysiders populate a communal table at the center of the room, which is lit by fixtures made from motorcycle parts. The five-course tasting menu includes delicate white asparagus in a miso sauce; garlicky prawns under a squid-ink-noodle blanket; smoked and grilled with turnip, daikon, and rhubarb; smoked lamb neck with charred eggplant; and a roasted grain parfait for dessert. The red rice sake that's paired with the last dish is so delicious that I chase down my server, a redheaded Michigan expat named Abby, to double-check I have it spelled right: It's a 2015 Ine Mankai from Kyoto's Mukai Shuzo brewery.
I ask Abby where I should go for an after-dinner drink. She looks at the snap-button Western shirt I'm wearing and replies, "You'll fit in at the Shady Pines Saloon." Like the Baxter Inn, the Shady Pines is tucked in an alley, behind an unmarked door, down a flight of stairs (the two bars started Sydney's "small bar" speakeasy trend). Inside, a raucous honky-tonk blues band plays for some shirtless tattooed guys under strings of Christmas lights and an insane—I mean completely insane—taxidermy menagerie: bull, bear, mountain goat, fox skunk, vulture, moose, a cobra dangling from the moose's antlers. This must be what Australians think Nashville is like. I wish they were right, because the Shady Pines would be the best bar in Nashville.
Day 3
Bondi Beach Babylon
I've been in the country for two days now and still haven't felt white sand between my toes—an oversight that needs to be remedied posthaste. Fortunately, it's only a 20-minute cab ride east from the city center until I'm standing at the edge of Bondi Beach, one of the most famous oceanfronts in the world.
Sydney Harbor seen from above
It's a thing that you're not supposed to go swimming on an empty stomach, right? No? Anyway, I opt for breakfast a couple of blocks up from the beach at Bills, a spacious restaurant filled with boho types tapping on laptops to the tune of Bill Withers's "Lovely Day." I grab a booth and tuck into a breakfast of poached eggs, gravlax, sourdough toast, tomatoes, and avocado, with a berry and coconut yogurt smoothie. The Aussies may be the only people in the world who like smoothies and avocados as much as I do.

Leaving Bills, I spot the endearingly named Gertrude & Alice Cafe Bookstore across the street, so I stop in and pick up a Peter Carey novel to read on the beach. Then I browse the shops on Hall Street and Campbell Parade for supplies, snagging some Billabong board shorts and Havaianas flip-flops at Surfection and a cheesy beach towel, printed with a kangaroo and a surfboard, at a beachside bodega.
No more delay: to the beach! I walk across the impossibly fine-grained sand, past the impossibly toned and tanned bodies (apparently we should all switch to the smoothie and avocado diet), to a spot where I can watch a Brazilian-style beach volleyball game (no hands!) on one side and kids in a surf school falling off waves on the other. The sky is flawless blue, the ideal backdrop for the prop plane doing barrel rolls over the beach. It's less ideal for my New York–in–winter complexion, though. Do they make SPF 5,000?
Apparently, getting sunburned can work up an appetite, so I walk to the southern end of the beach and Bondi Icebergs. Perched on a rock outcrop, Icebergs is home to both a year-round swim club with an oceanside pool and a special-occasion restaurant. I take a window seat in the upstairs bistro, where I watch hardy old men do laps in the pool and surfers catch waves in the sea while I snack on bluefin tuna crudo, followed by Spring Bay mussels in a white wine, tomato, chili, and saffron sauce. I'm feeling so summery that I finish it off with an Aperol spritz.
Refueled, I swap my Havaianas for sneakers and head off on the nearly 4-mile Bondi to Coogee Coastal Walk. The trail takes me past sandstone walls carved by the waves into undulating forms straight from Dalí's imagination; tide pools crusted with oyster shells; blufftop Waverley Cemetery, where gravestones overgrown with dandelions seem to reach out toward the sea; and Clovelly Bay, an inlet where divers take the plunge. I finish up with a dip at Coogee Beach. The swimmers here don't wade out into the cold water so much as hurl themselves against it, and I follow suit. Brrr!
Catching rays at Bondi Beach
Once I've dried off—good thing I bought that kangaroo towel!—I cab to the QT Bondi a design-forward beach bum's paradise where I take a nice long nap and an even nicer long shower. Cleaned up, dressed up, and not too sunburned, I hail another taxi and head into Paddington, a hip neighborhood between Bondi and the city center. I'm having dinner at Saint Peter, an award-winning "gill-to-tail" restaurant that experiments with offal and dry-aging—essentially treating fish like meat. The space is narrow, the lighting dim, but the seafood is as bright as the Bondi sun: fresh rock oysters, 13-day-aged broadbill tartare, beautiful sardine fillets in olive oil with a hunk of crusty bread, grilled mahi mahi. I enjoy it all with another spritz, not wanting to let go of the summer feeling.

"I take a window seat at Bondi Icebergs and watch hardy old men do laps in the pool while surfers catch waves in the sea."
After dinner, I feel like a stroll, but I don't make it far. Just a couple of blocks away is The Wine Library, perhaps the city's best wine bar. I pull up a barstool and flip through the tome-like menu before asking the bartender, Andy, for help. He immediately pours me a glass from the bottle of French chenin blanc in his hand. As I take a sip, I notice a familiar song on the radio. "'Waterfalls'?" I ask. Andy shrugs and smiles. "We decided to make it '90s R&B night." It's like they knew I was coming.
And that's the thing, I think, as I taste my way through the list. We may be all the way at the end of the world here, in a sun-kissed, intoxicating fantasyland, but the people make it feel like home. As if on cue, Andy offers me a shot of Fernet, a dram favored by many bartenders in my hometown, San Francisco. "The last Chinese emperor endorsed Fernet," he tells me. "He said if you drink it, you'll live forever, and it'll make you a god." He raises his glass: "So here's to long life and becoming a god."
I'll drink to that.
Independence Day celebrations in 5 countries
Every country celebrates a birthday, and some celebrations are bigger than others. Here are five of the biggest birthday celebrations, which also happen to occur in the summer months in places worth paying a visit, birthday or not.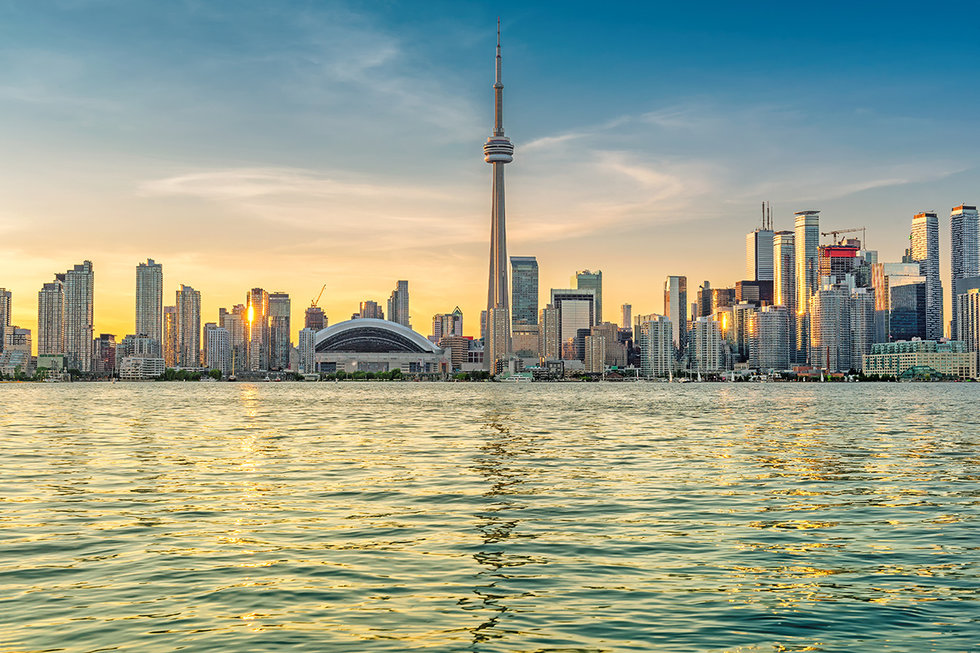 Canada Day – Canada
July 1 in Canada has a lot in common with its southern neighbor's celebration three days later. Many Canadian cities stage concerts, carnivals, parades and fireworks to celebrate the British Empire's 1867 recognition of the Dominion of Canada. Canada Day festivities in the capital city of Ottawa are the most robust, as the city center shuts down for the day for an acrobatic air show by the Snowbirds (the Royal Canadian Air Force's version of the Blue Angels), 10 hours of free concerts, a big fireworks show and a speech by Prime Minister Justin Trudeau. Even the color scheme is similar: red and white, but skip the blue.
Independence Day – USA
July 4 was the date in 1776 when colonists declared their independence from England—and Americans have been commemorating it since 1785 in Bristol, Rhode Island. That's the site of the oldest and longest celebration—three weeks of events that climax with a big parade and fireworks over Bristol Harbor. America's most-watched pyrotechnic spectacle is the Macy's 4th of July Fireworks Show, best viewed from Manhattan's Lower East Side (or on NBC). The Fourth is also celebrated with a massive fireworks display in Washington, D.C., where crowds pack the National Mall to see them illuminate the monuments, and in Chicago where they're admired from Navy Pier as they dazzle over Lake Michigan.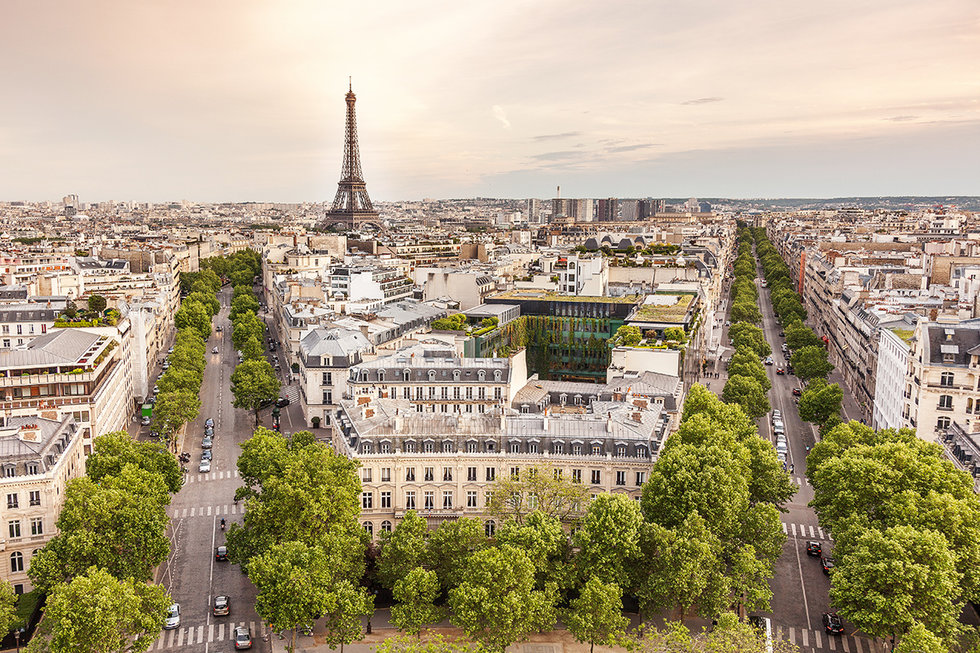 Bastille Day – France

July 14 is the day when the 1789 "Storming of the Bastille" is celebrated. The rebellious act to free seven political prisoners was the flashpoint for the French Revolution, which ended the monarchy of Louis XVI. Celebrations in Paris conclude with fireworks that gush dramatically from the Eiffel Tower, best viewed from the adjacent Parc du Champ-de-Mars or from one of the nearby bridges over the Seine. A morning military parade on Champs-Elysees is also a Bastille Day tradition. Fireworks and other celebrations are enjoyed in many other French cities, too, including a big pyrotechnic show in Marseilles over the Mediterranean Sea.
National Day – Switzerland
August 1 was the date in 1291 that the Swiss Federal Charter was signed, uniting the three original cantons (states) of the Swiss Confederation that would become modern-day Switzerland. The Swiss only began observing the occasion on the 600th anniversary in 1891, but it's become a big deal. Parades, carnivals, traditional folk music performances and fireworks enliven many Swiss cities and towns on National Day, as do special brunches in many restaurants, public bonfires and the ringing of every church bell from 8:00 to 8:15 p.m. Festivities in Zurich are the biggest, although celebrations in Geneva, Bern, Lausanne and Basel are also exuberant.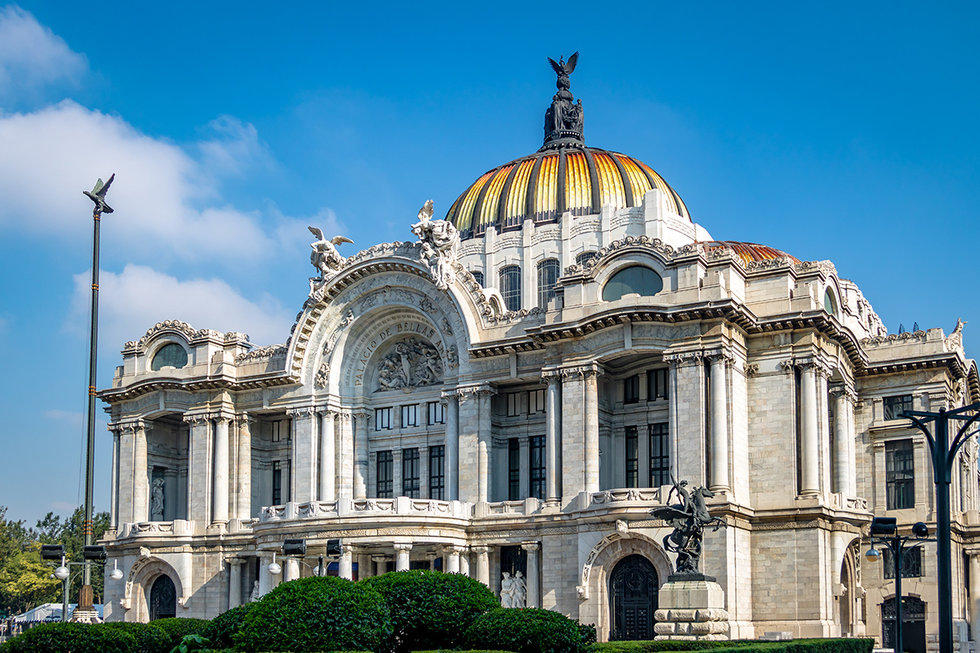 Independence Day – Mexico
September 16 is Mexico's Independence Day—not May 5, the date of a heroic battle and the excuse for so many Cinco de Mayo celebrations in the U.S. It was on September 16, 1810, when the rebellion that eventually toppled the Spanish colonial rulers began. The holiday is observed most heartily in Mexico City, where the biggest celebration, following a speech by President Enrique Peña Nieto, takes place in the massive Zócalo Square. But there are also celebrations in every part of the city and in every city in Mexico, typically featuring a parade, street parties and fireworks.
If you go
United Airlines offers numerous flights to all of these countries. MileagePlus® Rewards can help pay for your hotel room and rental car once you arrive. Go to united.com or use the United app to celebrate the birthday of a country.


United offers Star Alliance flight status information
We're expanding the availability of flight status (FLIFO) information for our customers and employees. On June 14, we began offering access to flight status information for all Star Alliance member flights within the United app, and through Google Home and Amazon Alexa (e.g. "Alexa, ask United to check the status of my flight on Lufthansa").
We're committed to providing our customers and employees with the tools they need to ensure a seamless journey when connecting with our partners," said Alliance Partner Operations Senior Manager Katie Russell. "These enhancements will allow our employees to make real-time decisions for customers with connecting flights and provide our customers with easy access to information from partner carriers without requiring them to use another app.
While onboard United flights, customers can even check the most current status of their connecting Star Alliance member flight utilizing our complimentary access to the United app through United Wi-Fi℠, available on all mainline and two-cabin regional aircraft.
After a tragic accident, a father's lessons resonate with his daughter
As far as fatherly wisdom was concerned, there were a few things that Ramp Service Employee Allen Gullang was determined to pass along to his daughters, Heather and Amanda.
Under his guidance, they learned the importance of hard work and the virtue of putting the needs of others first. They also developed a love of the outdoors and of travel that bonds them as a family to this day. But it's what they learned from their dad when he didn't think they were looking that made the biggest impact of all.
On a snowy March afternoon 12 years ago, Allen and two of his ramp colleagues were driving home from their shift at O'Hare International Airport when a car drifted over the center line and hit them head on. The next thing Allen remembers is waking up in a hospital bed weeks later, lucky to be alive but left with permanent disabilities.
Heather, who was 10-years-old at the time, watched as her father fought his way through a year-long rehabilitation, re-learning how to walk and talk, slowly regaining his memories and putting his life back together, piece by piece. Though his frustrations mounted at times, his will never waned, a lesson in perseverance that Heather has not forgotten. It's one of the attributes that she brought with her when she joined United herself last December, realizing a life-long dream of following in Allen's footsteps.
In honor of Father's Day, watch the video above to hear the Gullangs' story of how a single moment forever changed their family, leading Heather to a greater admiration for the man she not only calls Dad, but also her colleague.
A final farewell to the Queen of the Skies
Have you ever wondered what happens to an aircraft after the end of its useful life? Well 13 lucky MileagePlus® members and two of our employees got to find out after winning an Exclusives auction.
The auction prize was a behind-the-scenes trip to Universal Asset Management's (UAM) facility in Tupelo, Mississippi, where our last four Boeing 747s are being disassembled and the parts prepared for recycling. It also included a champagne toast onboard N118UA, our last 747, and dinner under the stars with the Queen of the Skies.
As we arrived at the facility, adjacent to Tupelo Regional Airport, several of us were a little emotional when we saw the aircraft in different stages of disassembly. But in the company's lunch room — decked out with Malaysia Air first class seats, airplane art and a table made from a stabilizer — Keri Wright, UAM's CEO was firm about her company's mission. "We don't tear down or scrap aircraft. We focus on recycling," she stated. "Think of it like organ donation. These parts can help other aircraft continue to fly. And you are among the few people in the world to see all of this from behind the scenes."
We then headed to the facility's Global Distribution Center warehouse. The lobby of the facility featured our first class seats and galley carts, along with a tire rim-and-glass coffee table and a credenza/bar made from the window section of a 737 fuselage.
Wright, along with Senior Manager, Fleet Transactions Jim Garcia walked us through the warehouse and explained how parts were tracked and cataloged. Among the items we saw were two wrapped helicopters, Boeing 777 landing gears, 747 tire rims, thrust reversers and a cowling from the center engine of a McDonnell Douglas DC-10.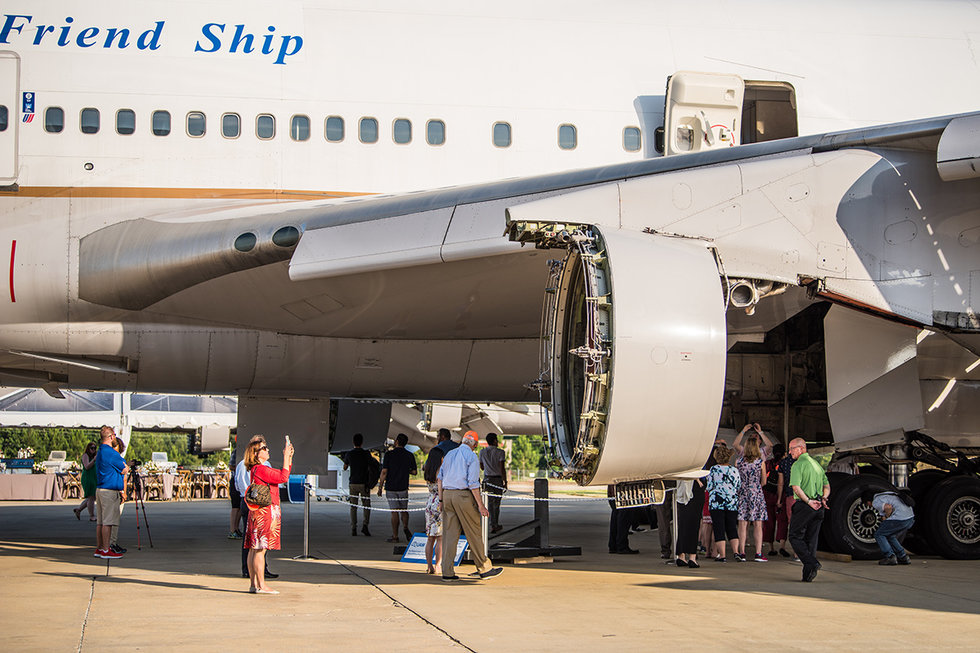 When the warehouse tour ended, it was back to the airport facility. We went out on the tarmac and took pictures of the 747s, including the star of the show — N118UA. Though, all four jets' engines had been removed already.

After a series of photos, we climbed the air stair onto N118UA, where we were able to walk around. I had the honor of being on the last United 747 flight in November 2017, so I grabbed a glass of champagne and sat in my seat — 8C — one last time. We all joined in a final champagne toast to the jet, then deplaned for dinner.
One of the lucky winners was Eric Chiang, an economics professor at Florida Atlantic University, who brought his friend Vicky Chiu, who flew in from Hawaii. "We've been friends for years and we love to travel. I was onboard a flight to London and read a short newspaper article about this auction," he recalled. "We were about to take off and I called Vicky and asked her to bid on this event. I bid 168,000 miles, but got it for less.
Chiang and Chiu are both 1K flyers on United. "I expect to do around 15 international trips this year. I love United because they're able to reach more global destinations than any other airlines," said Chiang.
They both appreciated the chance to attend such a unique event. "Experiences like these are different. We really appreciate the chance for this behind-the-scenes event," said Chiang. "It was also a great chance to meet United executives and share feedback on what's going on at the airline."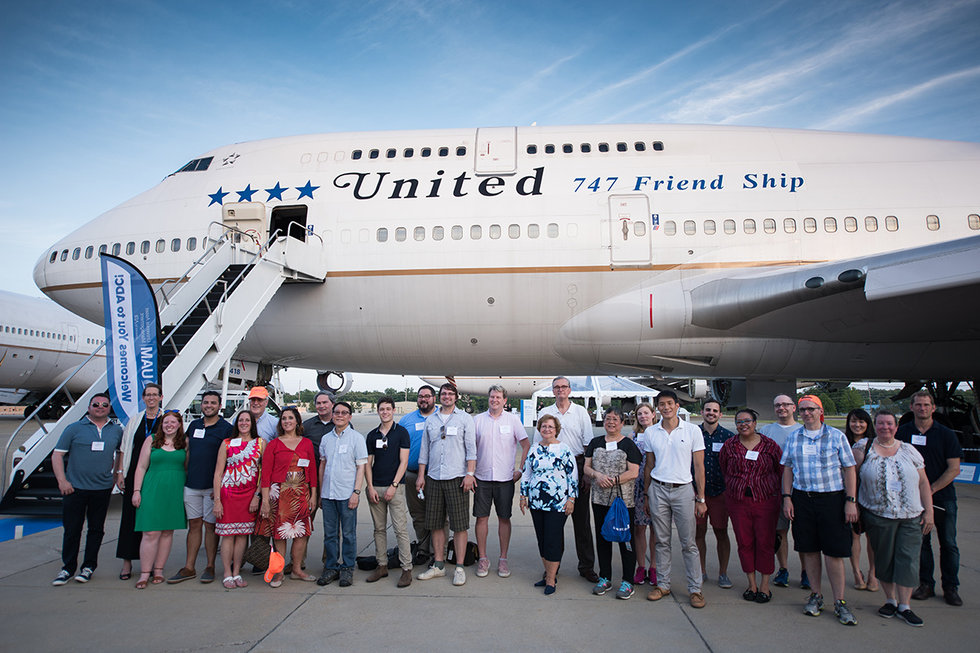 John Ikeda, a United Global Services member who is approaching two million miles, brought his partner Michael Phelps to the event. He also read about the event in a newspaper article, but he also had a special reason for wanting to attend the 747 farewell.

At the last MileagePlus® Experiences auction, I won an altimeter that was on an older 747, and I wanted to see if I could trace where it came from," said Ikeda. "Jim Garcia was able to trace it for me. I was thrilled that I was able to see other parts from that same 747 in the UAM warehouse.
The event exceeded Ikeda's expectations. "I thought it would just be a warehouse tour, a walk on a plane and not much else," he said. "It was great to hear Keri and Jim discuss this side of the business. It was fascinating to learn that this place wasn't about scrapping aircraft, but giving them new life."
Although this event has passed, it's not too late to bid on hardware from N118UA, including single window and American flag cuts out and tail numbers. Join the MileagePlus® Exclusives email list to stay in the know on the hardware auction and other future events.
Bay Area youth surprised with spots in Warriors championship parade
San Francisco-based Customer Service Manager O'Morris Adams has volunteered at local Boys & Girls Clubs for more than 20 years, so it wasn't a surprise when he stopped by one of the Bay Area clubhouses Monday afternoon.
This visit was about more than just spending time with local youth, though. O'Morris knew he would be in the Golden State Warriors championship parade on Tuesday, since as the official airline of the Warriors, United would have a float in the parade. So this particular visit to the club was to let two of its kids know they'd be joining him and two dozen of his United colleagues on the float, in the parade. Coolest field trip ever.
Watch the surprise and the unforgettable day that followed.
3 under the radar places to travel to in July
July is a popular travel month, which means you may be sharing your vacation with scores of fellow travelers if you choose to travel to a popular destination. This summer, expand your horizons and travel to these under-the-radar destinations for a more off-the-beaten-path experience.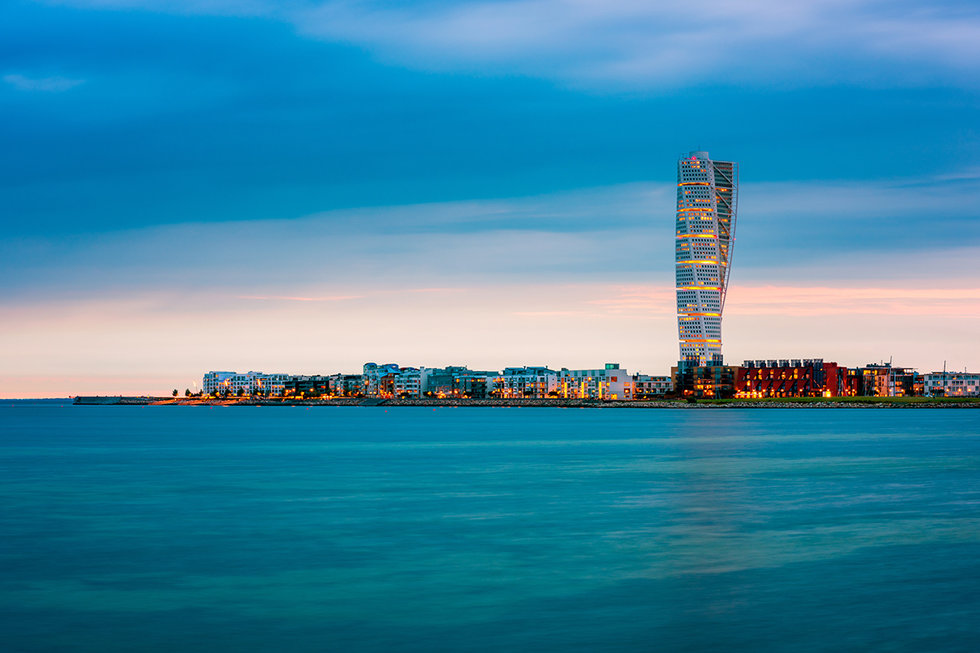 Malmö, Sweden

When you think of Sweden, Stockholm and Gothenburg might be the first cities to come to mind, but Malmö is an underrated gem. Sweden's third-largest city blends medieval Scandinavian charm with modern urban appeal. Malmö sits on the southeast coast and is a 45-minute train ride or drive from Copenhagen, connected by the iconic Øresund Bridge.
This picturesque beach-side town was first established in the 13th century, but Malmö has undergone a massive revitalization over the last two decades. Walk along the cobblestone streets and take in beautiful old buildings and centuries-old statues alongside cutting-edge architecture, public art and plazas. The city has an abundance of greenery and parks, including five public beaches. Ribersborg Beach is the most visited beach and is a leisurely walk or bike ride from the city center.
Some of the city's most popular attractions include Malmö City Square, which you'll find in the heart of old town (Gamla Staden); St. Peter's Church, the oldest building in the city; and Malmöhus Castle, a 16th-century fortress and the oldest castle in Sweden. Explore the history of the castle and Renaissance art in the Malmö Art Museum inside the castle. The nearby Moderna Museet Malmö and Malmö Konsthall house permanent collections and exhibitions.
Malmö is also a worthwhile destination for foodies. National Geographic named it one of the best places to visit in 2018 thanks to its global food culture. From casual cafes and food carts to a few Michelin-starred restaurants, you can sample a variety of cuisines during your stay in Malmö.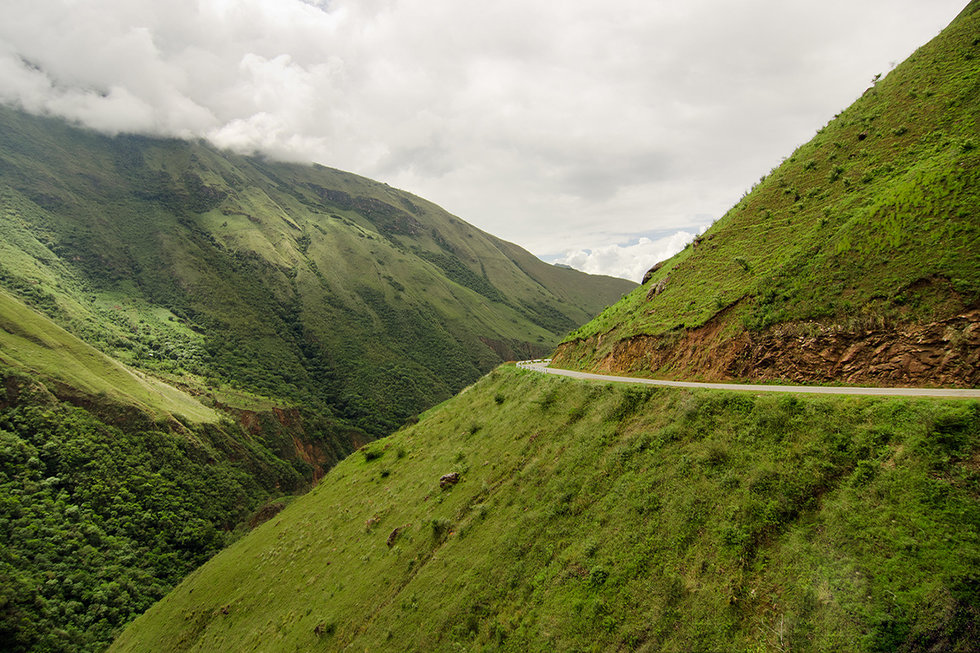 Chachapoyas, Peru
Many flock to experience the Incan ruins of Machu Picchu, but the high traffic of visitors is threatening the sustainability of the site. For those who want to visit an ancient marvel that's less trodden with tourists, Chachapoyas fits the bill. Archaeological and natural wonders abound in this region once inhabited by a pre-Incan civilization. Chachapoyas stands for "The Cloud Warriors," who called this region home about 1,500 years ago.
The town of Chachapoyas serves as a home base to explore several breathtaking sites of ancient Peru. This town is nestled in a valley surrounded by the Andes Mountains and a cloudy forest in northern Peru, and offers an opportunity to explore waterfalls, archeological ruins, burial sites and even a mummy museum.
There are also numerous treks for experienced hikers, including the Chachapoyas' mountaintop fortress Kuelap, built 600 to 900 years before Machu Picchu. Kuelap has largely flown under the radar because this region is so remote and it's difficult to cover much ground by foot or car. But cable cars installed last year make it possible to cover about 2.5 miles of Kuelap in just 20 minutes. When you disembark the cable car, you can explore the vast complex and the remains of hundreds of structures, homes, buildings and other remnants of the ancient Chachapoyas civilization.
Other attractions close to Chachapoyas include hiking to the Gocta Waterfall. It's one of the tallest waterfalls in the world and was only made known to the public in 2005. The Leymebamba Museum is also well worth a visit, housing mummies and other remains from the civilization that once thrived here.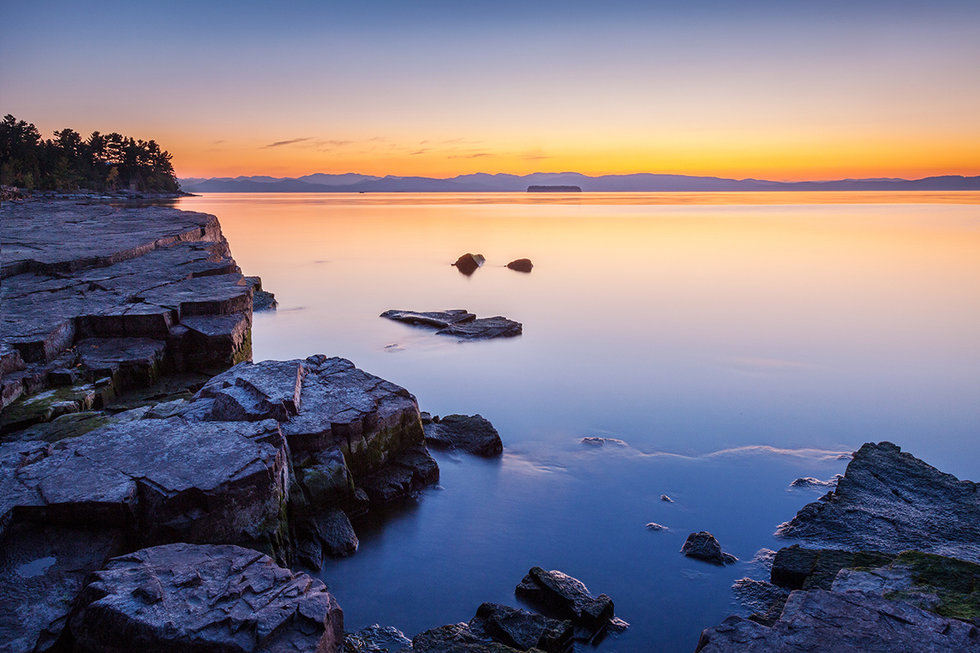 Burlington, Vermont
Best known for its vibrant fall foliage and top-rated ski resorts, Vermont can be easily overlooked as a summer destination. But there's still plenty to experience in July, especially in and around Burlington. Vermont's largest city is also home to the state's largest university. Visiting in July means you can expect fewer students crowding restaurants and bars, but no lack of shopping, entertainment and festivals. Burlington serves as an excellent hub for outdoor activities in the region.
The center of downtown Burlington is Church Street Marketplace. The open-air pedestrian-only mall spans four blocks and has over 100 major retailers, boutiques and restaurants with events and live entertainment. July's events include free concerts sponsored by Burlington City Arts, a farmer's market every Saturday, fitness classes and the month's biggest event for craft beer drinkers: The Vermont Brewers Festival, which features breweries from all over the state.
Nearby beaches include the beautiful sandy Blanchard Beach, the secluded Oakledge Cove and the picnic-perfect Leddy Beach with its grassy picnic areas, grills and tables. North Beach is Burlington's largest beach and the only one with active lifeguards on duty. You can also rent kayaks, canoes and stand up paddleboards at North Beach.
Getting there
United Airlines offers service from U.S. cities to Burlington International Airport. To travel to Malmö, it's more direct to fly to Copenhagen than Stockholm. Lima is the closest international airport to Chachapoyas. United and our Star Alliance™ partner airlines offer service to Copenhagen and Lima from multiple U.S. cities. Visit united.com or use the United app to plan your vacation to one of these under-the-radar destinations this July.

Guide to Singapore: An island apart
Singapore is about the size of New York City, and like The Big Apple, it's a small place surrounded by water, but packed with people, intriguing attractions and great restaurants.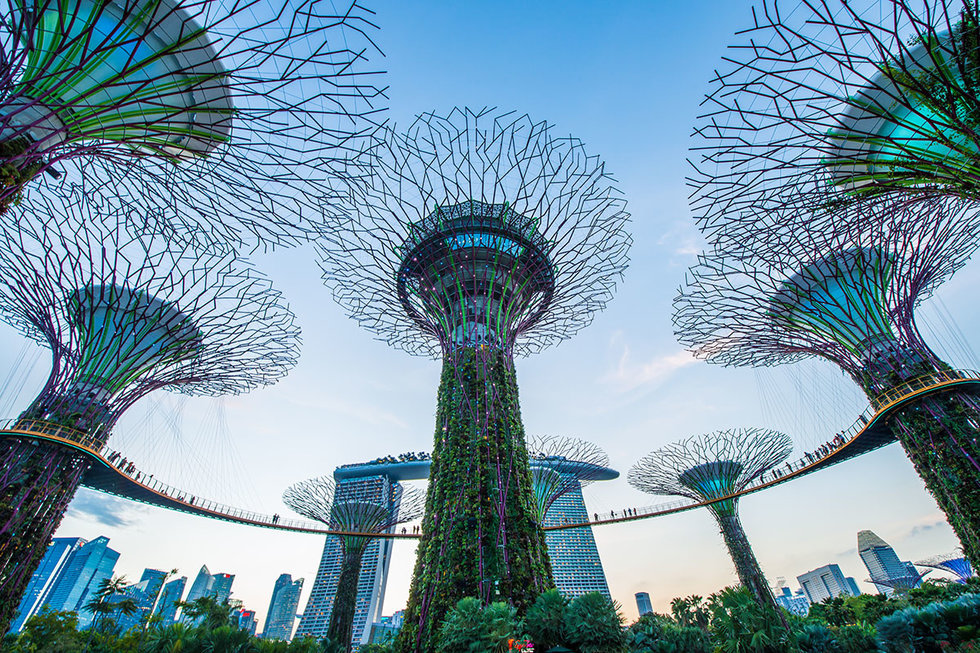 Garden City

Singapore is more densely populated than New York City with 5.6 million people packed on the island, but tucked in the shadows of its 4,300 high-rises are two world-class gardens that have helped Singapore earn its nickname of "The Garden City." The Singapore Botanic Gardens is a 200-acre oasis of green established in 1859 where the revered National Orchid Garden is one of dozens of unique gardens. In 2015, it became one of only three gardens to be named a UNESCO World Heritage Site. An equally impressive contemporary take on botanic gardens is Gardens by the Bay, a waterfront collection of gardens, massive glass conservatories and the awe-inspiring Supertrees.
Cultural landmarks
The National Gallery Singapore opened in November 2015. The gallery holds the world's largest public collection of Singaporean and Southeast Asian art displayed inside two stately buildings that previously served as City Hall and the Supreme Court during Singapore's British colonial days. A few blocks away on the waterfront are two iconic contemporary landmarks: the bowl-shaped ArtScience Museum (part of the $8-billion Marina Bay Sands casino and resort that opened in 2010) and Singapore's honeycomb-like performing arts center, Esplanade Theatres on the Bay.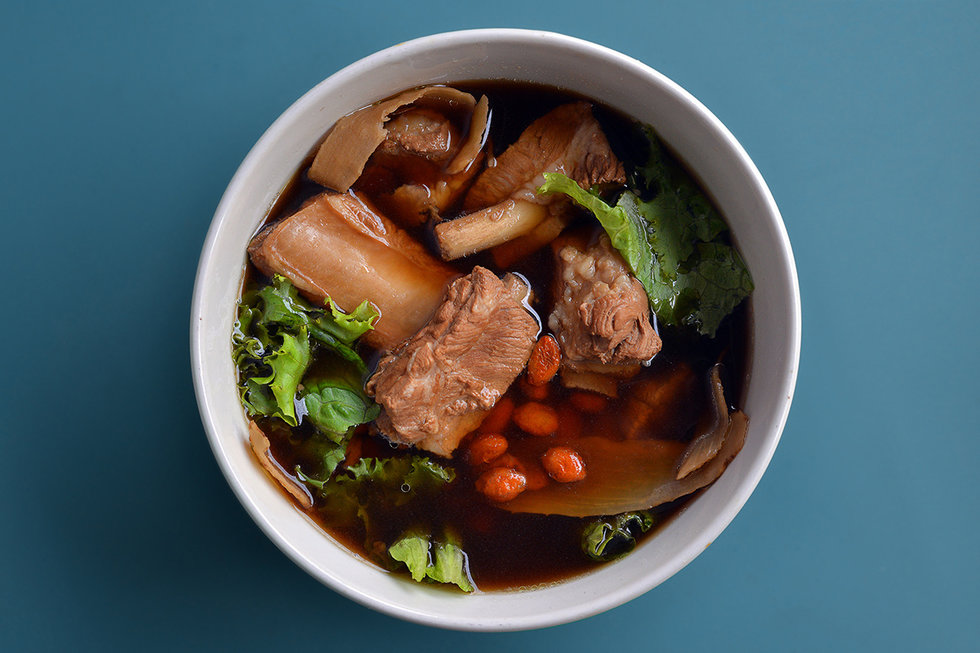 Fusion of flavors
Singapore has a long history of colonization, occupation and trade with European and other Asian countries, which is reflected in the variety of cuisines expertly presented in its best restaurants. Of 37 Michelin-star restaurants in the city, five serve Japanese fare, eight serve Chinese food and, oddly enough, eight serve French cuisine. Surprisingly, none of the restaurants on the list serve uniquely Singaporean food, although you can get a taste of local favorites like Bak kut teh (pork rib soup) and Wanton Mee (noodles with pork dumplings) at the city's open-air street food markets.
Cool adventures
For a place that's so compact, Singapore offers a wealth of outdoor-activities. Most are found at the 10-mile-long, beach-hugging East Coast Park, where you can choose to hike, bike, swim or wakeboard. Further inland, you can take advantage of Singapore's distinction as one of only two cities in the world with a significant rainforest inside its boundaries. Hike the trails in Bukit Timah Nature Reserve to reach the island nation's highest point, 537-foot Bukit Timah. Although there are more than 50 Singapore skyscrapers that are taller than this hilltop, taking the elevator to a top-floor bar just isn't the same.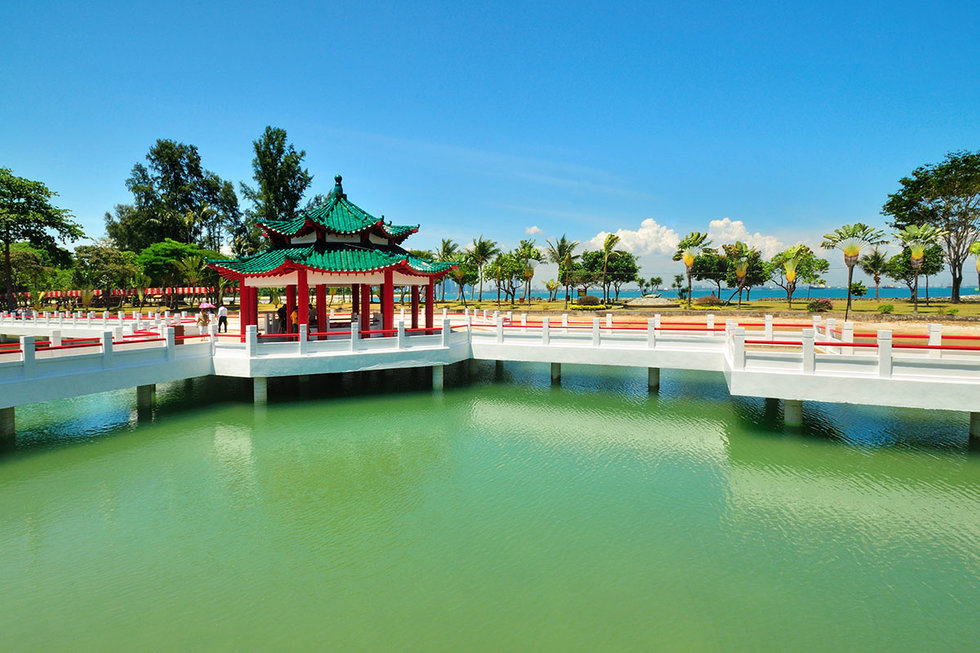 Offshore islands

The island of Singapore has many of its own islands and islets, and the small islands of Kusu and Sentosa just off its southern shore have a lot to offer. Kusu, which means tortoise in Chinese, can be reached by ferry in one hour — the perfect day trip to escape Singapore's urban buzz. Kusu is known for its swimming lagoons, quiet beaches, Malay shrines and a tortoise sanctuary. Sentosa is quite different — a buzzy resort island accessible by monorail or a pedestrian bridge. It has its own beaches, spas, a world-class golf course and several adventure-oriented theme parks.
Practicalities
Singapore's equatorial location ensures warm weather year round as the average highs range from 86 to 90 each month. The monsoon season from November to January brings the most rain with about 11 inches per month compared to 6 inches the rest of the year. Singapore is also known for safety, and Tokyo is the only city worldwide that's considered safer. Hotel prices are comparable to New York City and London, and English is one of the official languages. Most Singaporeans speak English as their primary or secondary language, so no need to worry about anything being lost in translation.
If you go
United Airlines offers flights to Singapore from numerous U.S. cities, including nonstops from San Francisco and Los Angeles, and from cities worldwide. MileagePlus® Rewards can help pay for your hotel room once you arrive. Go to united.com or use the United app to plan your Singapore vacation.

Tips for traveling with children
Flying with kids can be a source of anxiety for parents. In addition to all the details you have to remember for yourself, you're also responsible for tiny travelers whose schedules and comfort zones can be disrupted when they take a trip.
We welcome families with children, and we do our best to make the experience smooth and comfortable. But, as many of our employees who travel with kids can attest, a little information goes a long way. We've outlined a few of our policies on child and infant travel here.
Ticketing and seat assignments
When you're looking at United's reservation system or policies, an infant is any child under two years old. Children under two can travel on an adult's lap without a seat assignment.
You'll need to add all children to your reservation regardless of their ages, but whether or not your infant gets a ticket depends on your itinerary. If you're traveling within the U.S., Puerto Rico or the U.S. Virgin Islands, your infant will not be a ticketed passenger; for all other destinations, you'll purchase an infant fare.
As soon as your child turns two, the child must have a ticket and occupy a seat. That means if you leave for your vacation before your child turns two, but return after the child's second birthday, the child will require a ticket for the return portion of your flight.
Another reason your young child might need a seat? Only one infant is allowed to sit on each adult's lap during the flight. That means if you're the only adult traveling with two or more children under two years old, you'll need to purchase seats for all but one of the children.
For all families that want to sit together, we recommend booking in advance and either choosing a fare category that lets you select seats, or purchasing advance seat assignments if you're flying on a Basic Economy ticket.
FAA-approved child restraint systems, child safety seats, and car seats manufactured after 1985 are safe to use, and necessary if your infant is traveling in his or her own seat. Booster seats, belly belts attached to adult seat belts, and vests or harnesses that hold an infant to an adult's chest cannot be used for safety reasons.
Traveling with strollers, breast pumps and other necessities
In addition to your normal baggage allowance, you can check a stroller free of charge. Some travelers prefer to use their strollers in the airport and check them at the gate, but be sure your stroller is collapsible. Strollers can't be carried onto the aircraft — you'll be able to pick up your stroller at the aircraft door in your connecting or destination city.
Nursing mothers are welcome to breastfeed or pump on United aircraft or in our facilities. In fact, many of our airports have dedicated rooms and Mamava nursing pods. Breast pumps are also allowed in addition to your normal carry-on baggage allowance.
Staying comfortable during the flight
Changing tables are available on many of our larger aircraft. Your flight attendant will be able to direct you to the correct lavatory.
On international flights, a complimentary bassinet may be available for use in flight, when the seatbelt sign is off. You can request bassinets by calling the United Customer Contact Center, which we recommend doing early since there are a limited number available.
For more on our policies, visit https://www.united.com/ual/en/us/fly/travel/special-needs/infants.html