Three Perfect Days: Las Vegas
Story by Victoria De Silverio | Photography by Mark Hartman | Hemispheres, January 2018
Existing as much in the imagination as in the middle of the desert, Las Vegas is the ultimate projection of escapism. It is a town, as Joan Didion said, with "no 'time' … no night and no day and no past and no future." The city's nonstop sensory overload scrambles your frequencies, priming you for the gluttony and vice that brought you here. So you join the flow, the hustlers and the hopers, all navigating the same labyrinth, urging you to drink more, sleep less. Throw some money on the table—you feel lucky. And if you aren't, the yelps of losing and winning sound the same. After all, if it was peace and prudence you were after, you'd be in Santa Fe.
Wayne Newton, a helpful hoodoo root, robot mixologists
I arrive in Vegas ready to do some damage. Along with my friend Amy, who has bravely agreed to accompany me on the trip, I head for the super-size sandbox at Dig This, where a so-called "Aggression Session" allows you to channel your frustrations into the act of smashing a car with a 15-ton Caterpillar excavator. Surrounded by walls tagged with words of inspiration—MEAN PEOPLE! WRONG PASSWORDS!—I stare down a worn 1970s sedan while venue owner Ed Mumm amps me up: "Come on! What's got you riled?" I dig deep and spray-paint a name on the side of the car, a name that Mumm says many pent-up people have mangled in recent months. Then I climb aboard the excavator and seize the controls. With each grab, smash, and drop, the car is flattened and twisted into a metal mess, and sure enough my heavy emotions start to dissipate. "Everyone leaves here euphoric," Mumm says.
Cleansed, we take a taxi to Siegfried & Roy's Secret Garden and Dolphin Habitat at The Mirage, where we Zen-out watching the animals frolic in pools. At one point, the finned artist Maverick swims up, takes a brush in his mouth and paints on our outstretched canvases. Sure, it's a bit Vegasy, but it's a rush to be so close to him, to see his tiny teeth behind what looks like a smile. As we leave, abstract inkblots in hand, Maverick gives us a wave. Talented and cute.
An artistic marine mammal at Siegfried & Roy's Dolphin Habitat
An Uber takes us across the Strip for lunch—we've been dying to try the plant-based Impossible Burger at Andrea's, a sleek restaurant inside the Encore. When the trio of sliders arrives—dressed in frisée, kimchi, pickles, kalbi sauce, and gochujang aioli—we lean in for a sniff. Smells like meat. Looks like meat. The texture is meaty too, only lighter. The secret is heme, an iron-rich molecule found in real meat, which the makers say they've lab-created atom for atom. As scientific experiments go, this one has to be among the tastiest.
"Britney, J.Lo, and Sir Elton John might
play
Vegas, but Wayne Newton
is
Vegas."
Ready to re-tox, we hit the Strip and walk south, passing the canals of the Venetian, where gondoliers transport tourists glued to their smartphones. We stop outside the casino at the LINQ. A hand-shaped hoodoo root has been burning a hole in Amy's pocket; she insists it's telling us to go in. The root leads us past a Tim McGraw slot machine and a Hangover slot machine. We take a seat among the silver-haired "grinds"—low-rollers at penny slots—and feed a $5 bill into a Cleopatra-themed machine. After three seconds, I'm done, but Amy hits a winning streak. A couple of boozy, piped-in-oxygen hours later, up $200, she cashes out. Her eyes look like saucers.
We're having an early dinner at L'Atelier de Joël Robuchon at the MGM Grand, the French chef's fancy take on the open kitchen vibe of a sushi or tapas bar. With hunger for a compass, we find the monorail, which has a stop inside the hotel. The restaurant is small and the music is soft, two pleasant anomalies in Vegas, and our counter seats offer a front-row view of each course as it's prepared. The foie gras parfait with port wine reduction sets the stage for an outlay of memorable moments, the highlight being black cod in langoustine broth.
We tell the sommelier we're off to see Wayne Newton perform, and he's not sure if we're serious. We are. Britney, J.Lo, and Sir Elton might play Vegas, but Wayne Newton is Vegas. The 75-year-old singer has done more than 30,000 shows in this town, and as he takes the stage at the Bally's Windows Showroom, a fever hits the ladies in their evening finery and hair helmets. They are Wayniacs, and he is their Grateful Dead.
In the green room after the show, we corner Newton, and he tells us a story: "I was on a plane, and I hear, 'Wayne!' and I turn around. It was Elvis. It might as well have been God. I started mumbling what a big fan I was, and he says, 'Yeah, yeah, listen—do you know a girl by the name of Sandy?' And I say, 'Yes, as a matter of fact, we're dating.' And he said, 'So are we!' and we were instant friends."
Black cod at L'Atelier de Joël Robuchon
Minus5° Ice Experience (as in, it's 5 below 0 degrees Celsius) or Tipsy Robot, where the mixologists are robots? We do both. In between stops, our 50-something Lyft driver tells us he grew up down the street from the infamous mobster Tony "The Ant" Spilotro. "When he went missing, I remember watching the news wondering when he was gonna pop up. And he popped up: in cornfields in Indiana—dead."
Pumped up from our brush with royalty, we hit the Strip again, and it's even more bonkers than before. We can't make up our minds where to go for a cocktail. Will it be
The night's interminable cocktail spree, which includes to-go yard-long frozen margaritas from It's 5 O'Clock Somewhere, continues at Peppermill Fireside Lounge, where all nights in Vegas should end—or start. This cocktail bar is a bona fide classic, with an interior wrapped in the softest glow of pink and blue neon tubing. Taking the last sips of a 64-ounce scorpion bowl, we decide it's time to go, since it's actually 5 a.m. Here.
But then—there's usually a but then in Vegas—as we're settling the bill, a voice rises behind me: "Where are the girls?" I turn around and see that the voice belongs to a guy in a white suit and a shirt with buttons at least two holes off. He looks like Nicolas Cage. "Yes, it's Nicolas Cage," says another man, pointing. I look again: a furrowed brow squeezing two eyes together like lemons. I've seen that look before. It's Nicolas Cage. Silently, Amy and I agree there's time for one more.
A towering slot machine, a dangerous burger, a quickie wedding
After a tiny sleep in our luxurious two-story suite at Skylofts at MGM Grand, we chug espresso and hop on the Deuce Bus to Downtown. Once the epicenter of Vegas, this is where the city's first settlement (by Mormons) and casinos (by mobsters) were founded, and where a teenage Wayne Newton got his start. Much ado has been made about Downtown in recent years, as it's had an epic and expensive revitalization.
We walk over to Eat on Carson Avenue, a breakfast and lunch spot that would fit very easily into every city's Brooklyn. The aroma from the kitchen, and a healthy hangover, make us want to order everything. Hedging our hunger, we settle for three plates: huevos motuleños, a truffled egg sandwich, and addictive deviled eggs.
Back outside, we spy El Cortez Hotel & Casino. Built in 1941, it's the longest continuously operating hotel casino in Vegas, and it was once owned by Bugsy Siegel and friends. After a round of old fashioneds in the low-lit cocktail lounge, we head out without gambling. The hoodoo root hasn't made a peep since yesterday.
The faux skyline at New York-New York
We reunite with crazy almost immediately. At the intersection of South Las Vegas Boulevard and Fremont Street, we stand at the foot of what appears to be the world's largest slot machine, the 12-story SlotZilla, which is flanked by two huge bedazzled showgirls. Above our heads, bodies are flying, Superman-style, tethered to an 850-foot zip line.
Continuing on Fremont, we see a Japanese Michael Jackson impersonator trying to sing and moonwalk at the same time outside the Heart Attack Grill, a burger place with signs that say the food might to kill you. Of course we go in. Waitresses in nurses' uniforms serve Bypass Burgers to diners in hospital gowns, while a bartender with a stethoscope around his neck mixes triple Butterfat Milkshakes. "Vegetarian" options include onion rings fried in lard and filterless Lucky Strikes. Anyone over 350 pounds eats for free. To date, two customers have left on stretchers, with one definitely not coming back for more. His ashes are in a jar on the bar.
We opt for a less adventurous meal: BBQ burnt ends and a sea bass to share at Carson Kitchen. Housed in a repurposed mid-century motel, Carson and its fellow tenants—a donut shop, a sushi restaurant—indicate how Downtown has gone from a derelict no-fly zone to an area where people live and work.
"Waitresses in nurses' uniforms serve burgers to diners in hospital gowns."
Catty-corner to the Plaza Hotel & Casino (home of former mayor Oscar B. Goodman's Beef•Booze•Broads restaurant) is Fremont Street's first hotel, built in 1906 as the Hotel Nevada, now the Golden Gate, a Rat Pack classic. The original facade peeks through the glittery makeover. Across the way is Binion's Gambling Hall and Hotel, where owner/convicted murder Benny Binion invented the concept of comping, which allowed even low-ballers to feel like big shots and drink for free.
Around the corner, at the Main Street Station Hotel and Casino, we see the first big-ticket effort (in the 1990s) to lure the crowds back Downtown after the center of gravity shifted to the Strip. The property's museum-quality details—stained glass from the Lillian Russell Mansion, chandeliers from the Paris Opera House—make it a magical place to lose money. A nice security guard escorts us to the men's room, where, strategically attached to a urinal, there is a slab of the Berlin Wall.
A different kind of unification is underway at our next stop: the Viva Las Vegas Wedding Chapel, where we watch a quickie service that begins with a minister in gold sunglasses and a rhinestone jumpsuit singing "It's Now or Never" and ends with strobe lights and dry ice. Back in the lobby, a guy behind the desk is on the phone: "A showgirl? No problem. A zombie showgirl? No problem."
What could possibly be more Vegas than a wedding ceremony led by an Elvis impersonator who, upon request, will also dress as Merlin the Magician? Well, the giant blinking ruby slipper on Las Vegas Boulevard comes close. The ruby slipper is one of the salvaged relics at the Neon Museum, a meandering open-air space containing more than 200 decommissioned signs, ranging from the elegant, swooping letters of the Moulin Rouge to the jagged, retro-futuristic Stardust sign, which became an emblem of the Atomic Age (tourists gathered on the hotel roof to watch the mushroom clouds of nuclear tests, as you would a fireworks display).
A quick Lyft takes us back to the Fremont Street area and Container Park, where stacked shipping containers accommodate dozens of retail and culinary start-ups. At Cheffini's Hot Dogs, we have draft beer and grilled franks wrapped in bacon and a mess of fixings. On our way out, a giant metal praying mantis roars and spits fire into the air, because, as Barry Manilow said, "There's just no quiet in Vegas."
Bubbly in the Grand Canyon, a hike in the hills, a ride in the sky
We rise early in our Tower Suite at ARIA Resort and Casino because we have a big morning planned: a helicopter flight over—and into—the Grand Canyon. After a ride to the airport in a Maverick Helicopters limo, we meet our fellow flyers. We are eight in total, which seems a crowd until we hop aboard the chopper. It's surprisingly spacious, with wraparound glass, and every seat is a good one.
We fly east over the desolate beauty of the Mojave Desert, passing an extinct stratovolcano that bears black scars from lava flows many millennia old, and the blue waters of Lake Mead, with its own scars—white lines like bathtub rings from the endless rise and fall of water levels. We pass over the Hoover Dam on the Colorado River. The massive structure, roughly 70 stories of concrete and steel, seems tiny against the vast nothingness that surrounds it.
The lobby at ARIA
Deeper east, the pilot points out a wild horse slaloming through sunburnt shrubs, then loops low over the edge of the Grand Canyon, dipping between steep walls and following the curve of the Colorado. Our final descent is 3,500 feet to a clifftop perch just 300 feet above the riverbank. At a picnic table, the pilot sets out croissants and uncorks Champagne. The impossible scale and sublime beauty of the canyon are mesmerizing, overwhelming, though this fact seems lost on the rabble of chipmunks scrabbling around for crumbs.
It's noon when we get back to the city, so we pick up our rental car and head straight for Yardbird, a shrine to Southern comfort food next to the Palazzo, for a boxed lunch of Lewellyn's Fine Fried Chicken and Fried Green Tomato BLTs, made with smoked pork belly. We plan to drive a few miles west to Red Rock Canyon, for a picnic and a hike. As we leave, we bump into Spider-Man—who we saw earlier in front of the Bellagio fountain show. We get to talking, and he tells us his favorite Red Rock hikes, which isn't exactly heroic, but it is helpful.
A half-hour later we're driving through the otherworldly Red Rock Canyon National Conservation Area. Around us, crimson and orange formations rise like flames from the muted tones of the desert toward a cloudless sky. But, lunch is getting cold. We stop at the base of the rocks to eat and study the map, then set out on the most challenging hike suggested by Spidey: a five-mile scramble up to a 2,000-foot overlook. When we finally reach the top—it's really good we brought hiking shoes—we watch the sun sink behind the Spring Mountains, its horizontal rays directed to a city ramping up for the night shift.
Red Rock Canyon National Conservation Area
"Dangling 900 feet above the ground at the end of a metal arm, spinning like a top, feels like the ultimate gamble."
Dinner tonight is in Chinatown, at Aburiya Raku, a Japanese restaurant in a strip mall favored by off-duty chefs and visiting stars like Tom Colicchio. The name alone, which translates as "Charcoal Grill House Enjoyment," is worth the detour. Alongside the homestyle dishes are little touches like green-tea salt and Koregusu, a Japanese chili liquor. It's our last meal in Vegas, so we cast wallet worries aside and keep a parade of small plates coming, focusing on the robata (charcoal grilled) menu: butter sautéed scallops, Kobe beef skewers, duck with balsamic soy—made all the more delicious with a dry sparkling sake.
Back at the Strip, we wonder if we should leave it at that. But then, like a burning bush, we spot a flier on our dashboard. It's one of many we've picked up here promising discount drinks, discount shows, or discount companionship. This one is shilling the thrill rides at the top of the Stratosphere Tower, including one they call Insanity the Ride. Dangling 900 feet above the ground at the end of a metal arm, spinning like a top, feels like the ultimate gamble. So we ask the hoodoo root for guidance. The root tells us to do it, and we do.
Naples: The gateway to the Amalfi Coast
There's a good reason the Amalfi Coast tops so many travel wish lists. All along this 30-mile stretch of rugged Italian coastline, small villages sit atop cliffs. Sun-soaked pastels, vibrant blue water and jagged mountains contrast magnificently. Pristine beaches and spectacular ocean views provide a scenic backdrop, while the climate remains mild and sunny throughout the year. Because of its natural beauty and unique landscape, the Amalfi Coast has even earned a UNESCO World Heritage Site designation. It's simply picture perfect.
With United's new route to Naples (NAP) launching May 22, 2019, you now have direct access to explore the lively villages, dramatic coastline and stunning scenery of the Amalfi Coast. Start your stay in Naples, then add a few coastal villages to your trip.
Naples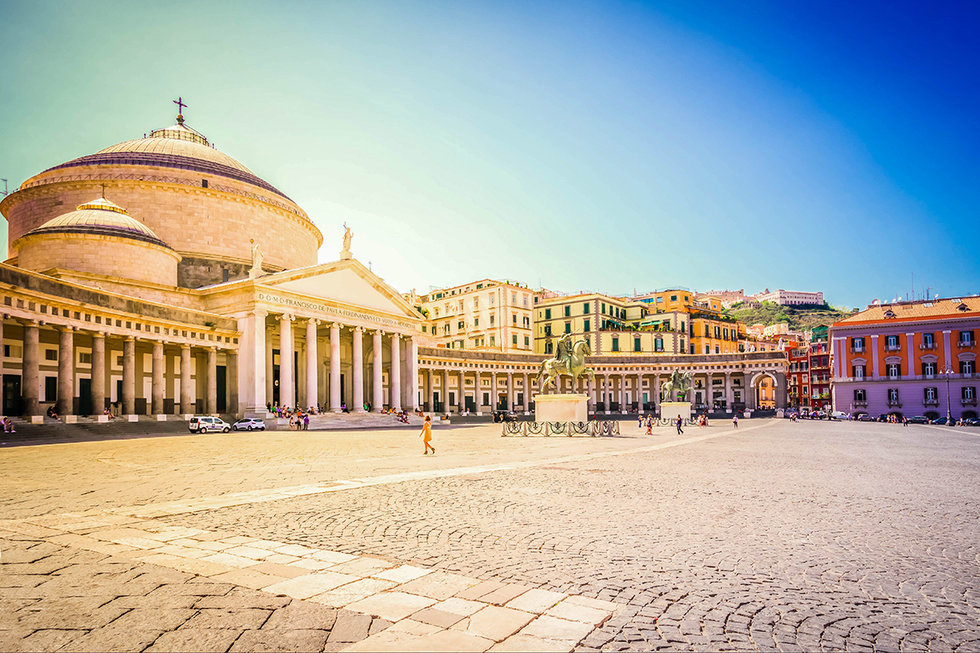 Piazza del Plebiscito, Naples Italy
Though the Amalfi Coast may be the main reason for your trip, be sure to spend time in Italy's third-largest city. Naples is a bustling metropolis with lots of local flavor. It's also a good home base for exploring the nearby ruins of Pompeii and Mount Vesuvius, which are some of Italy's most popular attractions. When Mount Vesuvius erupted in 79 A.D., it covered the city in a sea of ash that kept Pompeii extremely well preserved until it was discovered by archeologists nearly 2,000 years later.
From visiting centuries-old historical attractions to sipping espresso on an outdoor terrace, there are many opportunities to get a taste of what Naples has to offer. Your time in Naples can include browsing boutiques with wares made by Italian artisans, walking through the pedestrian-friendly old town or taking in artwork from Renaissance masters. And, it's the birthplace of pizza. It's extremely easy to find fresh, expertly prepared Neapolitan pizza almost anywhere. By some counts, Naples has the best pizza in the world.
Sorrento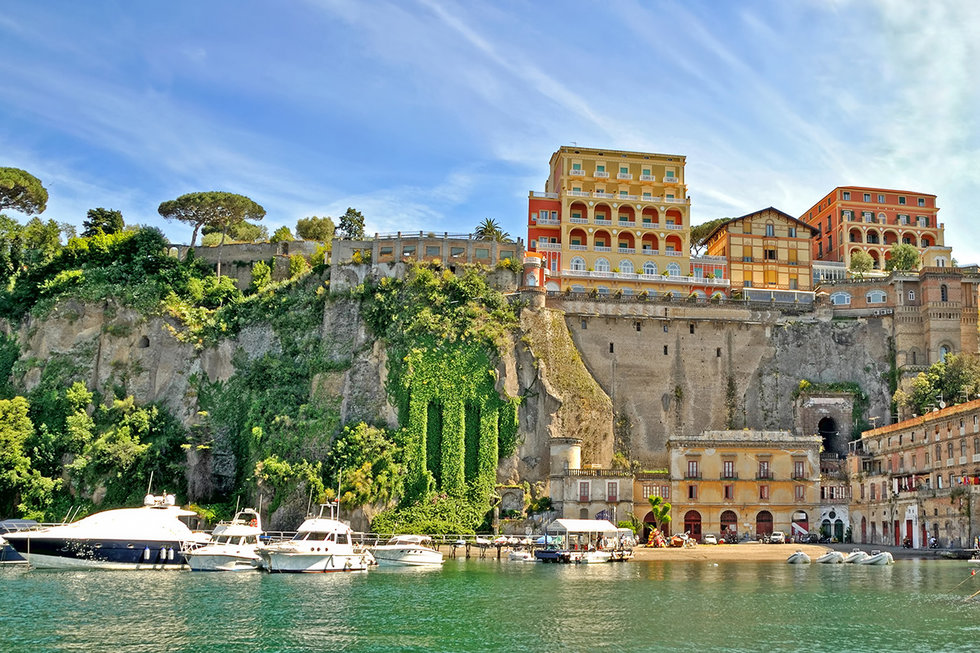 Enjoy a change of pace on your first stop on the Amalfi Coast. Sorrento's breathtaking views of the sea have long made this resort town a popular favorite among international travelers and Italians alike.
Even if you're not staying at a high-end luxury resort, you can still enjoy a spa day at one. Dine at a Michelin-starred restaurant where seafood and shellfish are Sorrento's must-try dishes. Along the main shopping street of Corso Italia, peruse artisanal shops for authentic Italian leather goods or pick up a bottle of Limoncello to bring back home. Enjoy the gardens and fountains of Villa Communale Park, which sits at the top of a cliff. See the entire Bay of Naples below and soak in the panoramic views. Not far from the city, the Baths of Queen Giovanna are tucked away in a hidden cove; it's an excellent spot to sunbathe, swim or watch the sunset. More active travelers will enjoy a coastal hike on Sorrento's nearby trails and nature reserves.
Positano
Nicknamed the vertical town, Positano is perhaps one of the most precariously perched Amalfi Coast villages. It seemingly teeters on the cliff jutting out into the sea. Wander the steep, narrow streets and take in the magnificent pastel-colored buildings. Positano is also a go-to destination for upscale shopping. A thriving fashion scene offers locally made lace, handmade leather sandals and hand-painted ceramics.
Capri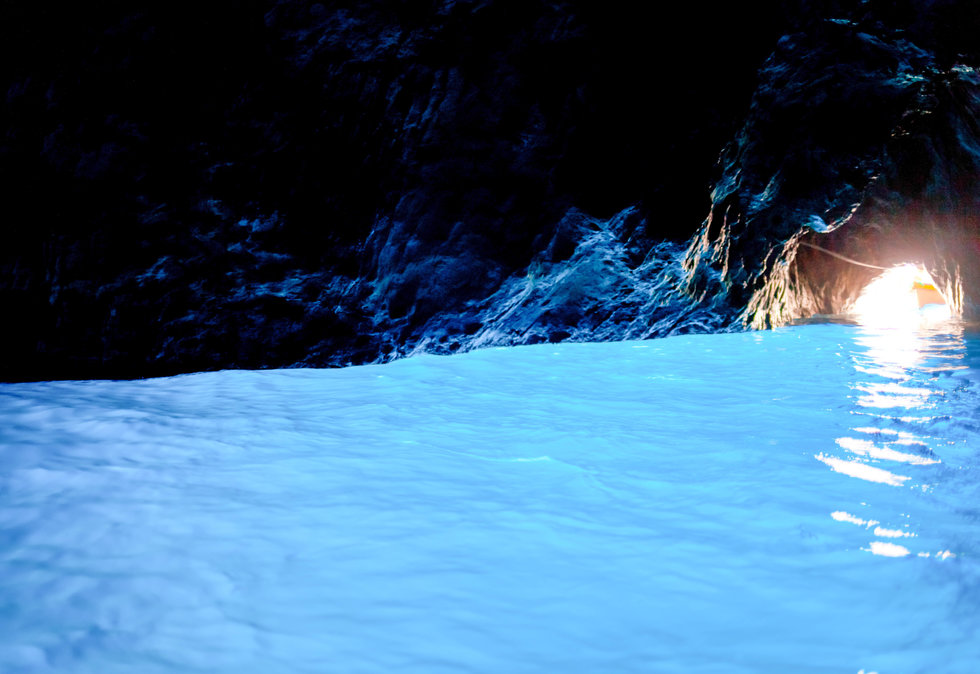 Everything about the sunny island of Capri is idyllic. The elegance and beauty of the Amalfi Coast are well represented in its landscape, where white mountainous cliffs plunge sharply into the bright blue sea. You'll find not only gorgeous beaches, but also a lively nightlife scene and upscale shopping. Take an excursion to the nearby Blue Grotto, a cave where the water glows an electric blue.
Amalfi
Sitting below the Amalfi Coast cliffs, Amalfi is a more accessible town for some travelers. It's the largest town along the coast and offers some of the most historic attractions. Get beach time and explore famous monuments. White buildings and homes have earned it the name the Pearl of the Amalfi.
Ravello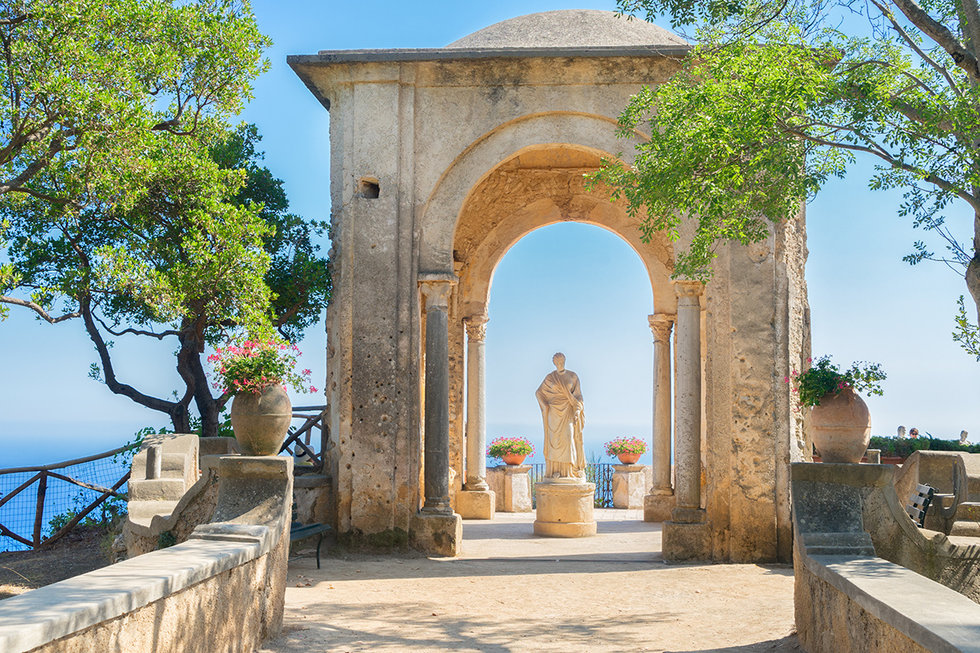 Ravello village, Amalfi coast of Italy
Feeling touristed out? It's a little less crowded in Ravello, but none less beautiful. The medieval village has many elegant gardens and terraces that overlook the sea, making it a perfect stop along the coast to settle in and relax.
Getting there
Visiting as many towns as you can squeeze in isn't necessarily the way to go. Though this stretch of coast is compact, the narrow, winding roads can become dense with traffic. It may be more leisurely to spread your time out over fewer destinations.
United and many of its Star AllianceTM partner airlines offer service from multiple cities in the U.S. to Naples. Specifically, United announced a new summer nonstop service between New York/Newark and Naples, beginning May. 22, 2019 thorugh October 4, 2019. Visit united.com or use the United app to book your trip.

Sustainable biofuel plant announced near Chicago
Fulcrum BioEnergy, one of our partners in producing sustainable aviation biofuel, announced on December 13 that it has selected Gary, Indiana for the location of its Centerpoint BioFuels Plant, which will convert municipal solid waste (MSW) into low-carbon, renewable aviation fuel. This fuel has a greater than 80 percent reduction of greenhouse gas emissions on a lifecycle basis.
We're proud to have partnered with Fulcrum since 2015 and are excited about furthering our commitment to sustainability.
As we announced in September, we're committed to reducing our greenhouse gas emissions 50 percent by 2050, nearly 99 percent of which is from jet fuel. Our partnership with Fulcrum BioEnergy will reduce our carbon footprint, divert waste from landfills and create 160 full-time permanent jobs and 900 construction jobs at the Fulcrum facilities located in and around Chicago.
"We're thrilled by Fulcrum's continued progress towards producing sustainable biofuel," said Environmental Strategy and Sustainability Senior Manager Aaron Robinson. "We look forward to their future contribution towards our goal of halving our greenhouse gas emissions."
Construction for this facility is expected to begin in 2020 and take approximately 18-24 months to complete. Once operational, the Centerpoint plant will divert and process approximately 700,000 tons of MSW from the greater Chicago area. MSW is an ideal feedstock to produce renewable fuels. The organic material found in our household garbage is rich in hydrogen and carbon, the building blocks for jet fuel and diesel. Using a proprietary thermochemical process, Fulcrum's Centerpoint plant will produce approximately 33 million gallons of fuel annually, nearly half of which will be jet fuel.
5 fun facts about our holiday operations
This holiday season, get closer to the North Pole or ring in the New Year twice. With over 145,000 flights in the month of December, we're celebrating with five fun facts about our operations. Read on to discover something new, and if you're traveling on one of our seven flights that depart on December 24 and land on December 26, MileagePlus® members will receive 2,500 bonus award miles.

This December, United® will operate more than 145,000 flights
Here are 5 favorite facts about these flights…

Bah humbug
7 flights take off on the 24 th and land on the 26th
San Francisco

Singapore
San Francisco

Auckland
San Francisco

Sydney
San Francisco

Chengdu
Los Angeles

Melbourne
Los Angeles

Sydney
Houston

Sydney

United MileagePlus® customers on these flights will receive 2,500 bonus award miles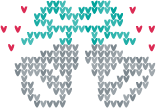 Double New Years
2 flights take off on Jan. 1 st
and land on Dec. 31 st
Shanghai

San Francisco
Guam

Honolulu

First flights to
leave in 2019
Domestic: Seattle

Houston

12:05 AM Local Time

International: Mumbai

Newark

12:15 AM Local Time

1,000 cups
of hot cocoa
served per day at
United Club℠ locations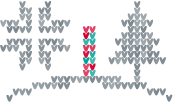 Flights closest to the North Pole
Newark

Beijing
Newark

Hong Kong
Warmest wishes from

#UnitedForTheHolidays

Tel Aviv: Miami of the Middle East
Tel Aviv is called the "Miami of the Middle East" by many of the Europeans who flock to the Israeli city for beach holidays. The nickname is puzzling to North Americans who are unaware of not only its fine beaches, but also its other similarities to Miami, like the vibrant restaurants and nightclubs packed with young, diverse, progressive locals. While other parts of Israel are known for their ancient holy sites and trouble spots, Tel Aviv is modern and quite safe.
The basics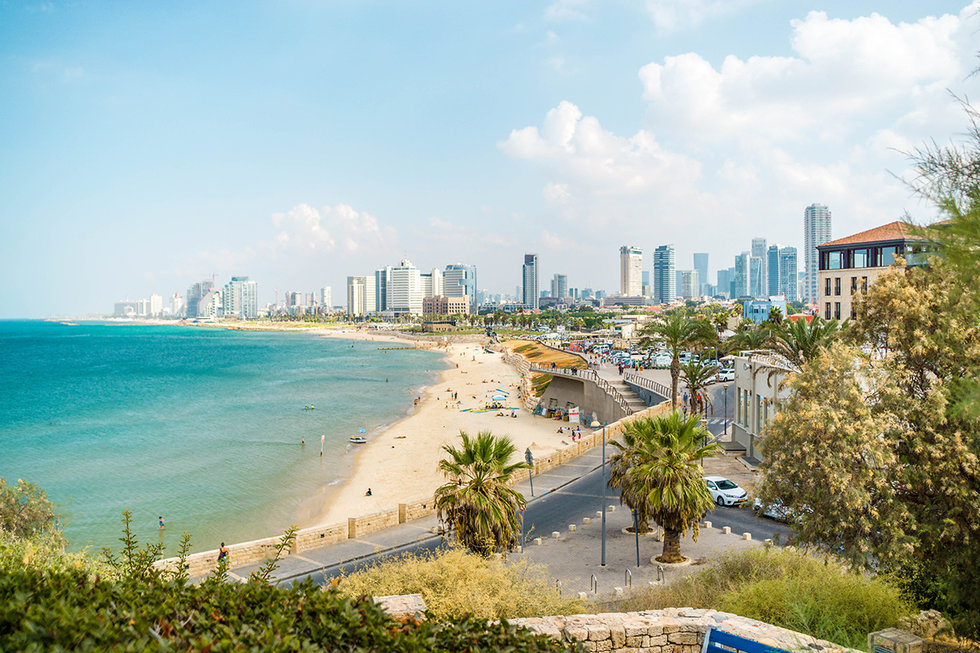 You'll just need your passport when traveling to Tel Aviv. While Hebrew and Arabic are both official languages here, English is also widely spoken. The weather is mild year-round (similar to San Diego). Once you've arrived, a 20-minute shuttle-bus ride will whisk you to your Tel Aviv hotel, and once you're in the city, it's easy to get around in taxis or on foot. Most hotels and restaurants are located within a few blocks of the Mediterranean beaches.
Top experiences
Hit the beach
Your first day can begin with a beach stroll to shake off the jet lag. The seafront promenade lines the Mediterranean for more than three miles, with restaurants and bars overlooking a string of beaches. Some have breakwaters where you can swim in the seawater while others draw surfers. The scene changes from one beach to another, offering plenty of options for visitors.
Seeing the sights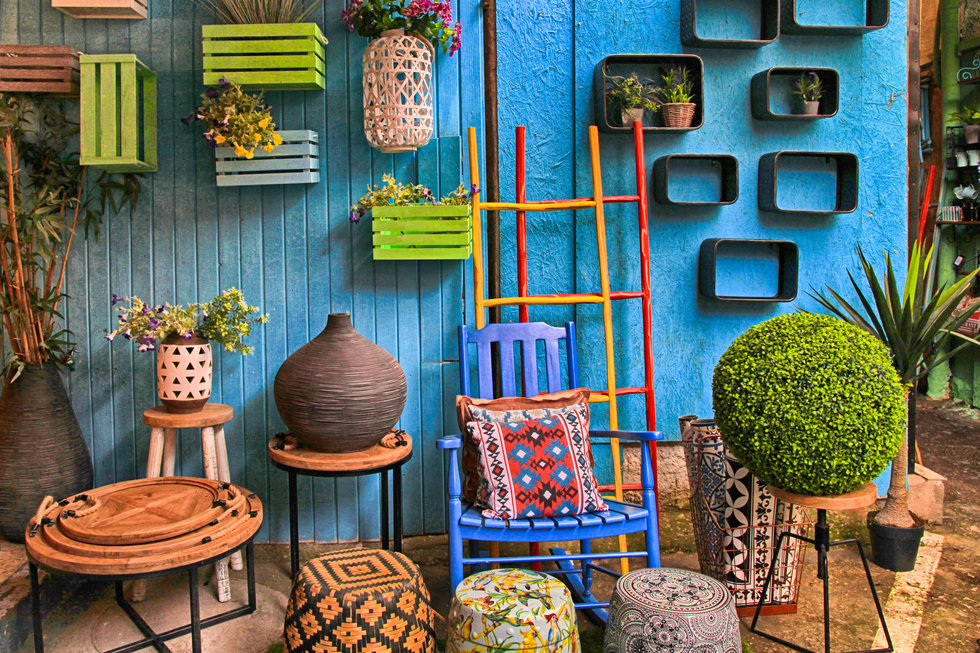 Once you've had your share of relaxing at the beach, you can switch over to exploration mode. Northeast of the beaches, the Museum of the Jewish People, Eretz Israel Museum and Israeli Museum examine themes surrounding Israel and the Jewish people. Elsewhere are museums devoted to Israeli art and Bauhaus architecture (Tel Aviv's White City cluster of Bauhaus buildings is a UNESCO Heritage Site). Or you may be more interested in bargaining at the bustling open-air markets (shuks), including Carmel Market and nearby Nachalat Binyamin Market in central Tel Aviv and Jaffa Flea Market located in the ancient Arab port town on Tel Aviv's southern border.
Where to eat
Nosh across the city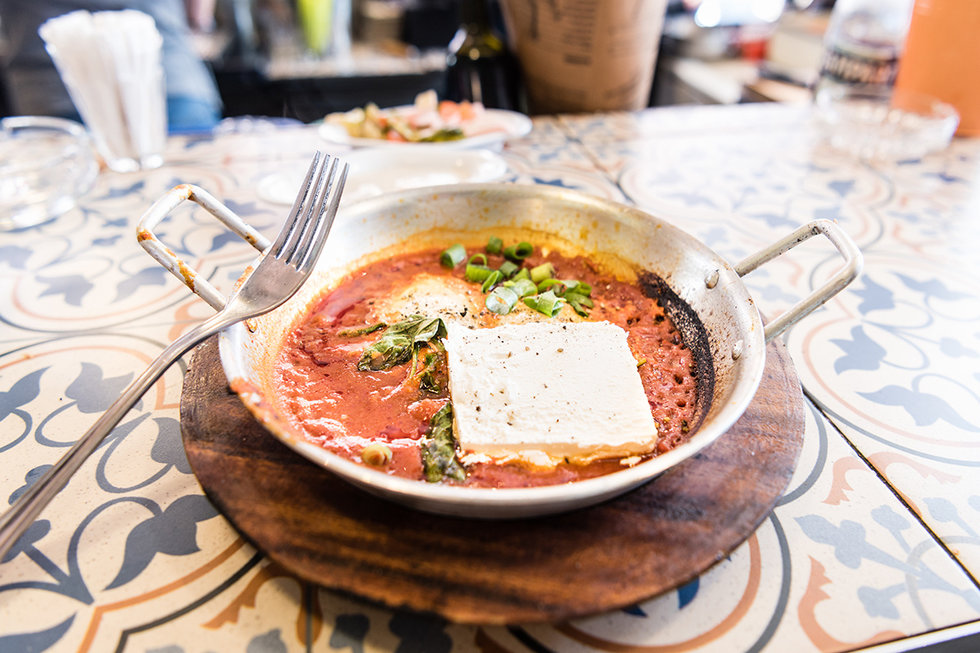 Sightseeing works up an appetite, so now it's time to eat your way through Tel Aviv. Mediterranean and contemporary Israeli restaurants are found all over the city, as are falafel and shawarma cafes. But you can literally taste the city's international flavor in the exotic combinations found in the fusion cuisine at French/Mediterranean and kosher North African spots. A new wave of vegan restaurants and seafood restaurants that capitalize on the city's seaport location are especially popular in Tel Aviv.
Tel Aviv after dark
When restaurants start to empty out, nightspots begin to fill up. Wine bars, pubs, sports bars, underground bars and rooftop bars are all popular, but the city's DJ club scene is world famous. Music throbs from dozens of dance spots. Hangar 11, a converted warehouse, and Haoman 17 are legendary concert venues where world-class DJs perform. Then there's Spicehaus, the city's largest cocktail bar, where bartenders dress like pharmacists and serve drinks in beaker bottles.
Day trips
To Bethlehem and beyond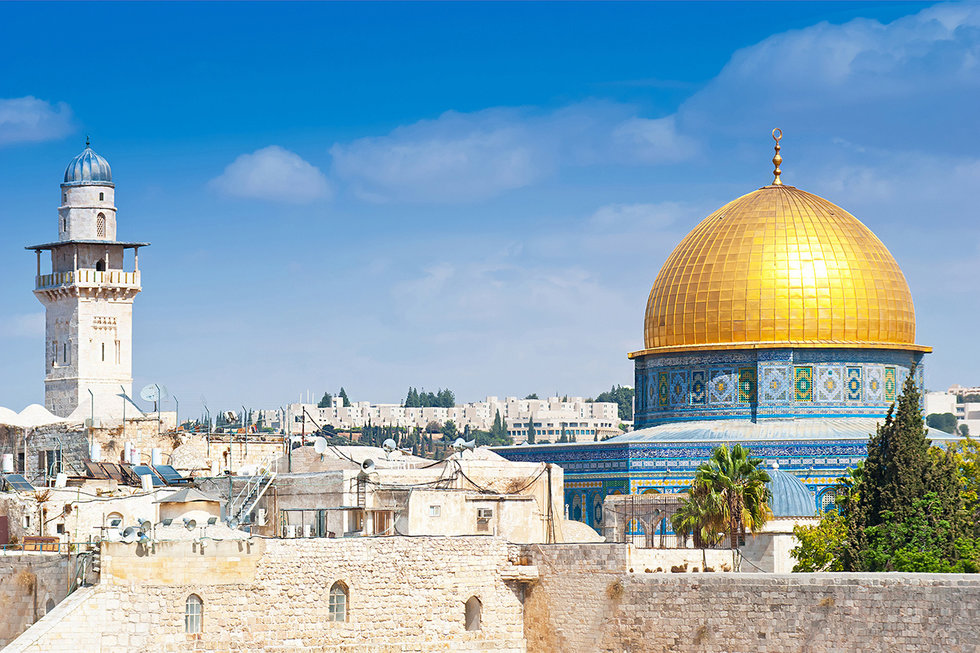 Israel is best known worldwide as the nexus of world religions — and the country is small enough that you can venture out to see many of the historic places tied to the origins of Christianity, Judaism and Islam on bus-tour day trips. These visit all the sites in and around Jerusalem and Bethlehem, only one hour away, including Jerusalem's Old City, the Temple Mount, the Western Wall, the Nativity Church, Mount Zion and the City of David. Longer trips to northern Israel visit Caesarea, Mount Carmel, Nazareth and the Sea of Galilee.
Getting there
United Airlines is the U.S. airline with the most flights to Tel Aviv's Ben Gurion Airport, including nonstops from Newark and San Francisco, and will be the only airline to fly there from Washington, D.C., beginning on May 19, 2019. MileagePlus® award miles can be redeemed to cover accommodations and Hertz rentals. Go to united.com or use the United app to plan your trip to Tel Aviv.
Holiday magic lands in Cleveland
December 1 was a day filled with holiday cheer for dozens of children who came to Cleveland Hopkins International Airport for a magical trip to the "North Pole." We invited children from the Cleveland Clinic, A Kid Again and Rainbow Babies and Children's Hospital to participate in our Fantasy Flight, which every year offers families raising kids with life-threatening illnesses an unforgettable trip to the "North Pole."
Once guests arrived to the "North Pole," they entered a magical winter wonderland and enjoyed Christmas carols, festive food and even received gifts from the wish lists they shared with their parents. The day wouldn't be complete without Santa Claus, and of course the children had a chance to meet him and take photos with him and Mrs. Claus.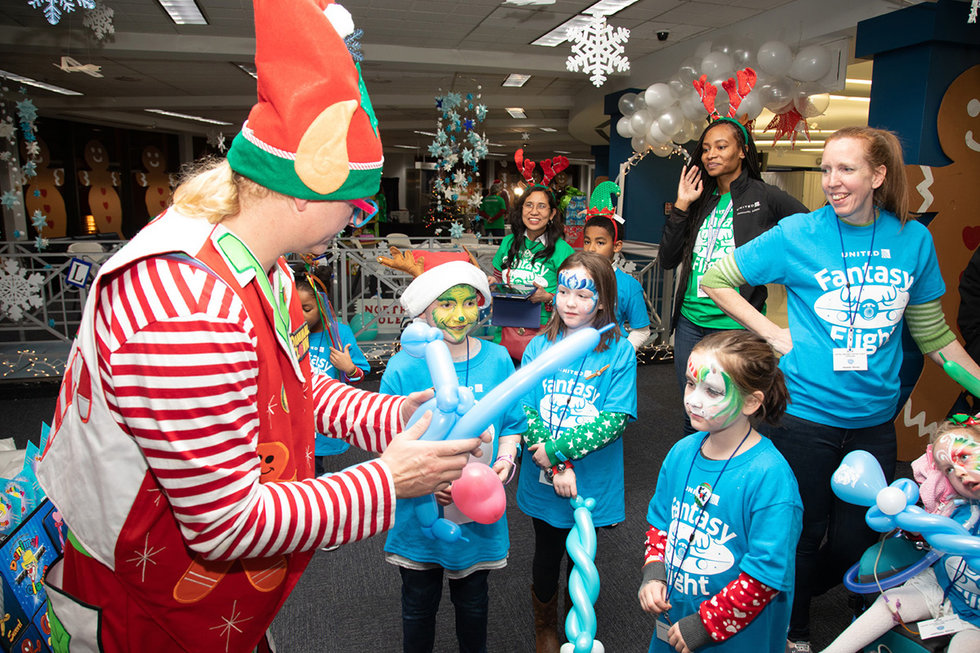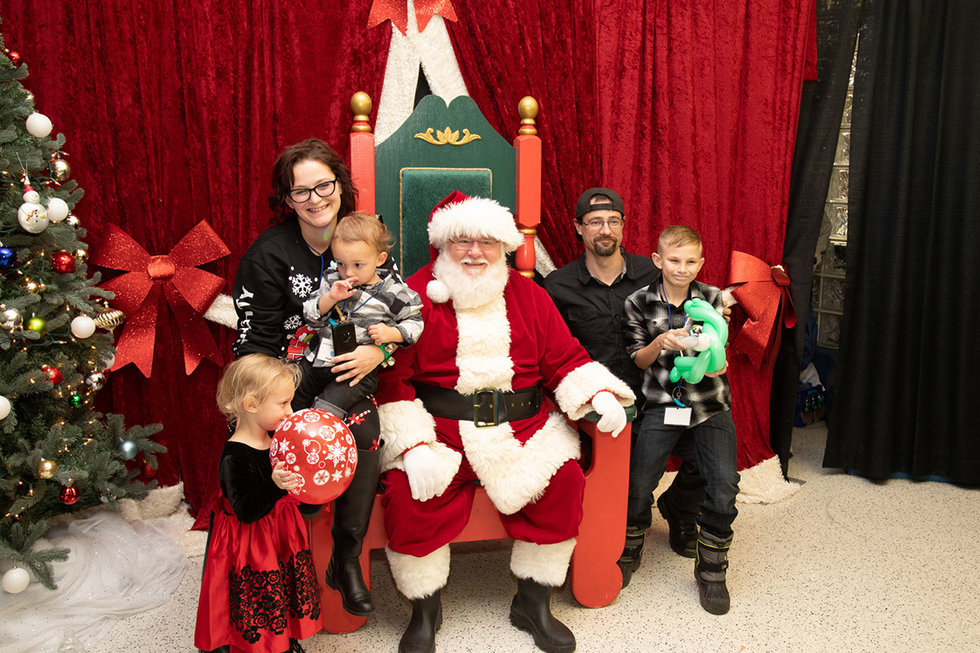 7 winter wonderlands around the world
Rather than heading to a beach destination this winter to avoid the cold, try something completely different by embracing winter with a trip to a winter wonderland. Whether you want to take part in some winter sports, attend a snow festival or just make a snowman with the kids, here are seven cities perfect for welcoming winter.
Sun Valley, Idaho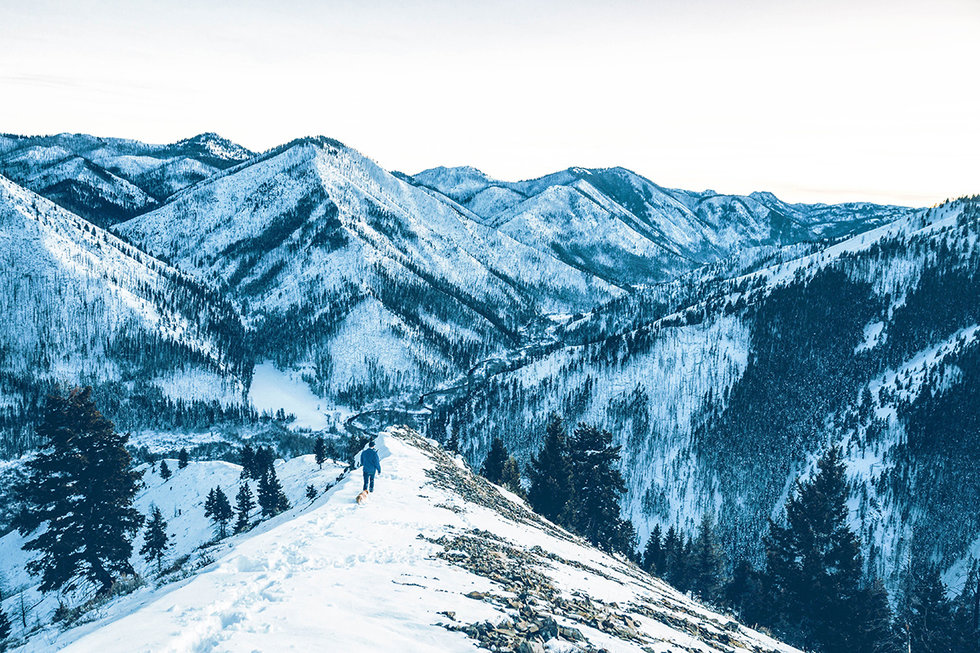 A-list celebs and Olympic champions have been flocking to Sun Valley for generations for the big-vertical-drop skiing — and so have snow sports enthusiasts of all ability levels. They also come for the natural beauty of the Sawtooth range and the mountain-town culture of Sun Valley and adjacent Ketchum. Activities from heli-skiing to snowmobiling and sleigh rides offer something for everyone. A Nordic-skiing festival (January 31-February 3) and symphony series (February 19-24) are among numerous upcoming special events.
Quebec City, Canada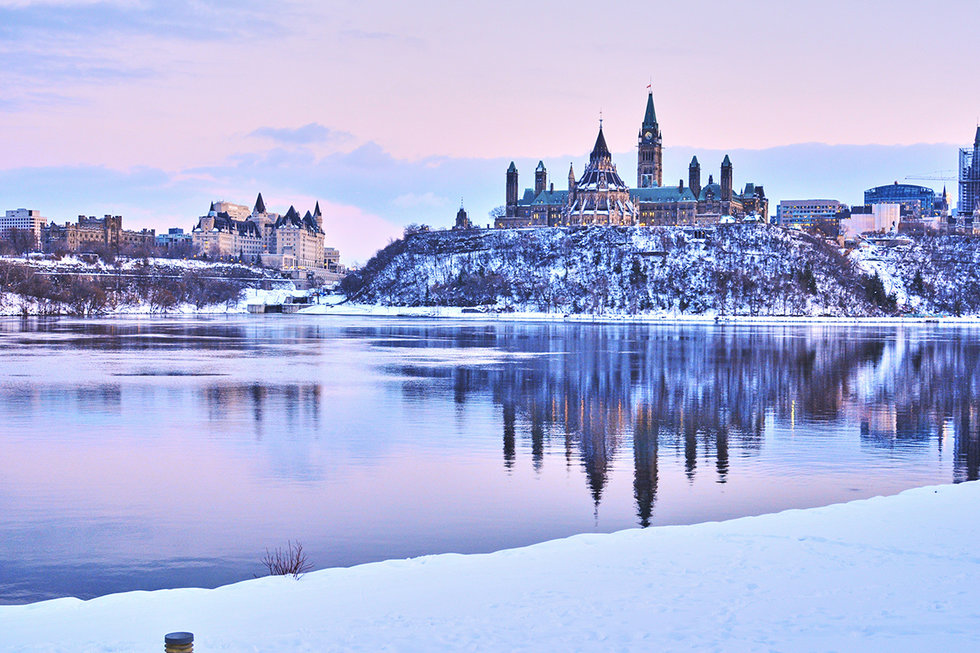 Quebec City is a dreamy destination all winter, with abundant winter activities in and around the city, from fat biking to dog sledding. Twenty minutes away at Village Vacances Valcartier is a sprawling winter playground with 35 snow slides and North America's only ice hotel. During Carnaval de Quebec (February 8-17) — among the world's largest and oldest winter festivals — night parades are staged, a colossal ice palace is unveiled and contests range from snow sculpting to ice-canoe racing.
Geneva, Switzerland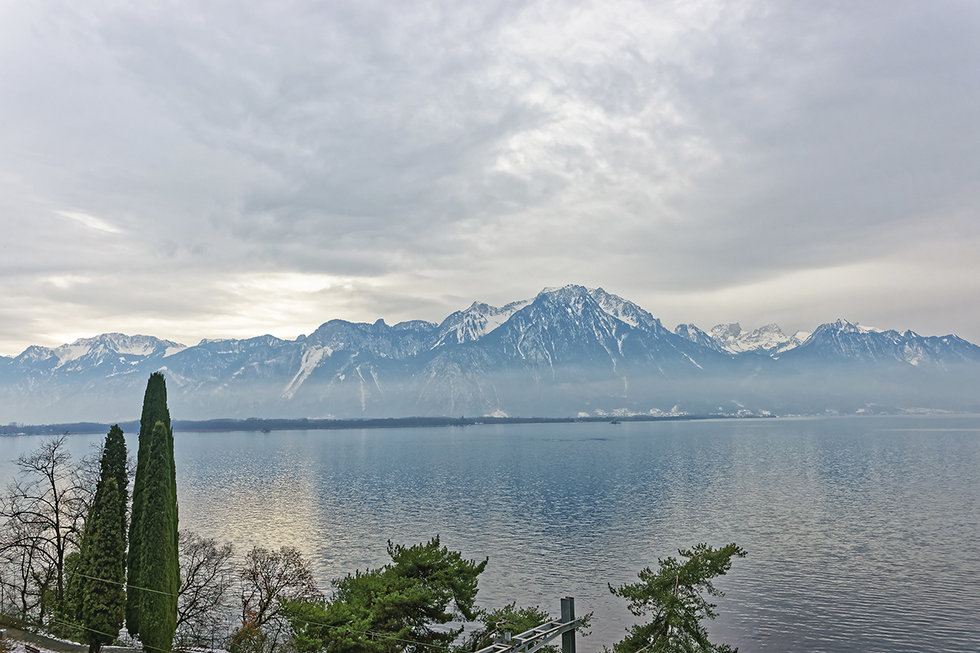 Mont Blanc, the tallest peak in the Alps, means "White Mountain" in English as its summit is topped by a year-round dome of ice and snow. The peak is clearly visible from Geneva, a lovely French-speaking city of 200,000 at the southwestern tip of Switzerland, and the Chamonix-Mont-Blanc ski slopes are only an hour away. While in low-elevation Geneva, it's easy to get around to visit the International Red Cross and Red Crescent Museum or take part in a variety of winter activities.
Minneapolis/St. Paul, Minnesota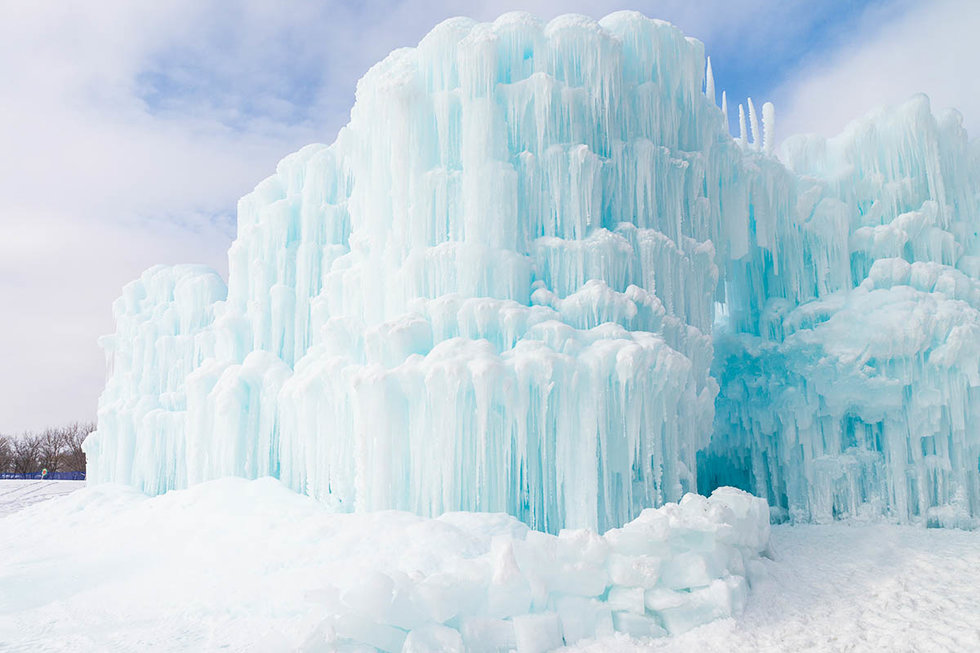 Minneapolis and St. Paul boast the fittest residents — and coldest temperatures — of any U.S. metro area. That odd combination is possible because residents of the Twin Cities celebrate rather than dread winter. Mississippi River recreation paths are plowed and lakeside hiking trails become Nordic-skiing trails. And there is no bigger celebration of winter in the U.S. than the St. Paul Winter Carnival (January 24-February 3), which draws about 400,000 people to admire its multistory ice palace, cavort in its snow park and watch its parades.
Stockholm, Sweden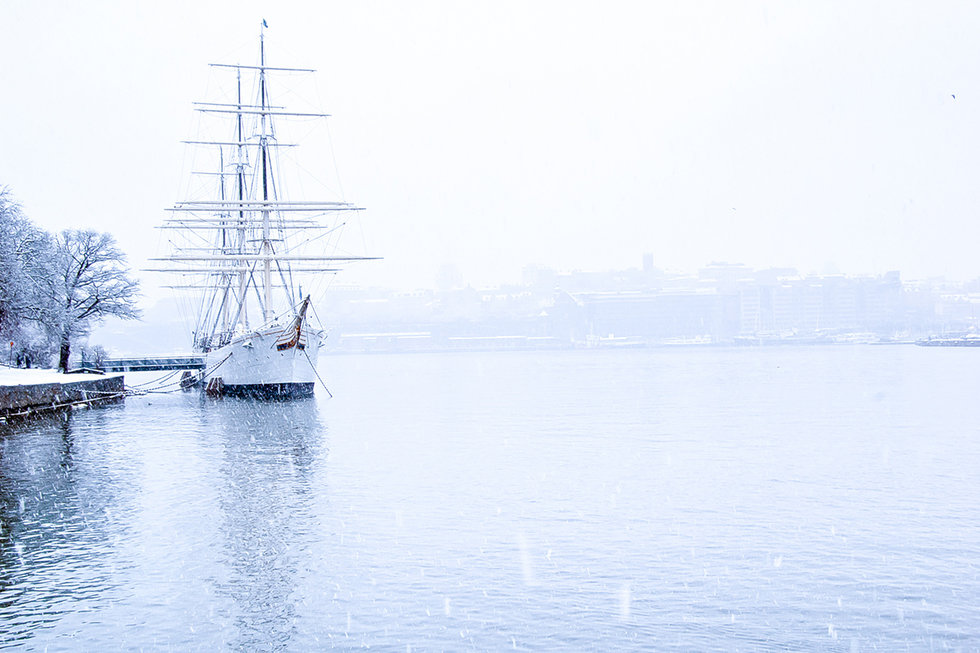 As one of the most northern major cities in the world Stockholm is the best winter destination for combining outdoor winter activities and the indoor attractions of a cultural capital. Outdoor ice rinks are found in the city center and five ski areas are within an hour's drive; Stockholm is a finalist for the 2026 Winter Olympic Games and hosted the same competition in 1912. Indoor enticements include the Nobel Museum, with a Martin Luther King, Jr. exhibition through September 2019, and the Vasa Maritime Museum, the most visited museum in Scandinavia.
Sapporo, Japan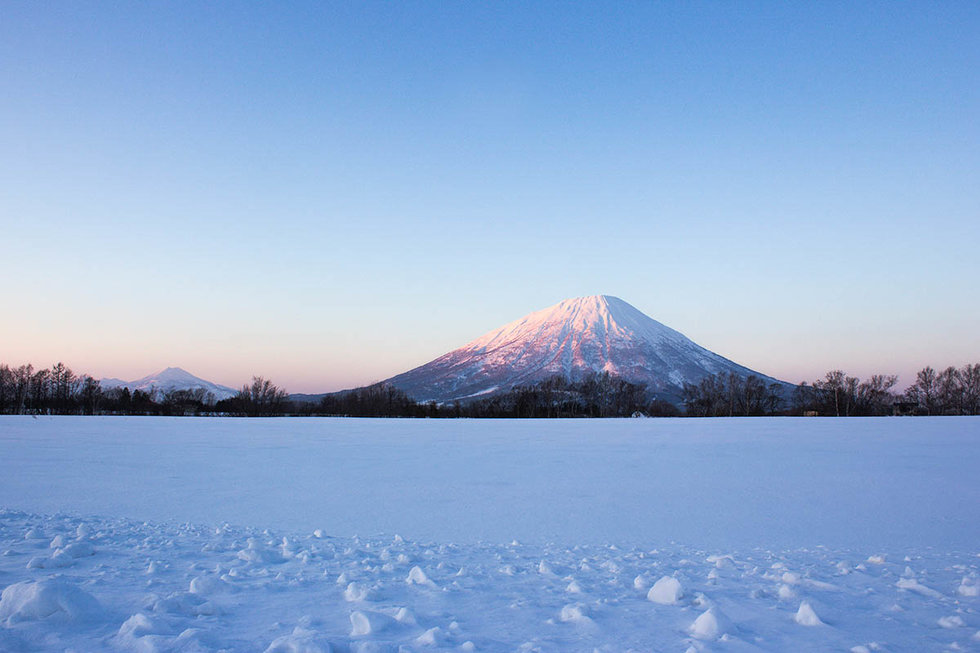 Apart from its ramen restaurants and Sapporo beer (with free tours at the brewery), Sapporo is best known for its winters, which bring 20 feet of annual snowfall. Not only the site of the 1972 Winter Olympic Games, this city on Japan's northern island of Hokkaido is home to one of the world's largest winter festivals. The 70th Sapporo Snow Festival (January 31-February 11) features hundreds of snow statues and ice sculptures, offers snow slides and snow rafting, and attracts 2 million annual visitors — the population of the city itself.
Reno/Lake Tahoe, Nevada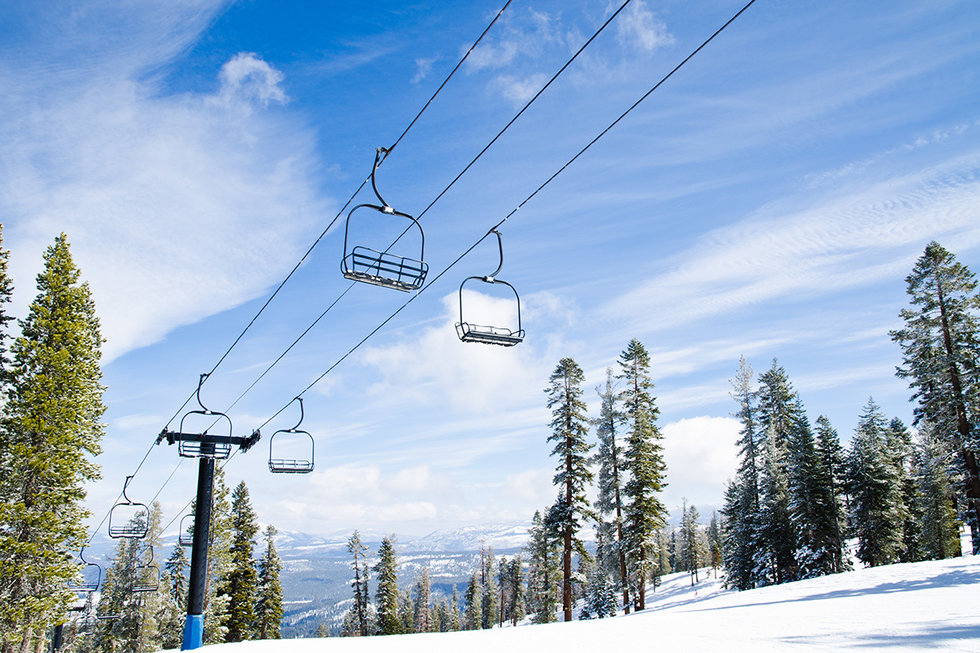 Depending on which direction they head from Reno-Tahoe International Airport, winter visitors have plenty of options. They can go to North Lake Tahoe for major ski areas like Northstar, with its charming base village, or Squaw Valley/Alpine Meadows, site of the 1960 Winter Olympic Games. They can venture to South Lake Tahoe for great skiing at Heavenly (North America's fifth-largest ski area) or Kirkwood (North America's third-highest snowfall). Or for those who are content admiring snow-covered mountains without skiing them, they can stay in Reno for the restaurants, casinos, and nightlife.
If you go
United Airlines flies to all seven of these cities, where MileagePlus® Rewards points can be redeemed to cover accommodations and Hertz rentals. Go to united.com or use the United app to plan your winter wonderland getaway.
The day off: Washington D.C.
Story by Ellen Carpenter | Hemispheres, December 2018
Politics, finance, tech, no matter: Deals happen in D.C. at every hour. But if you find yourself on a business trip with a rare free day, consider yourself lucky: The city has never been cooler.
9 a.m.
Wake up in your spacious room at the InterContinental Washington D.C. – The Wharf, with floor-to-ceiling views of sailboats gliding down the Washington Channel, and forget for a moment that the craziness of Capitol Hill is just five miles away. Snap a photo of the waterfall chandelier in the lobby before popping next door for a delicious egg and bacon biscuit sandwich at Dolcezza, the first outpost of the D.C. mini-chain to offer a full breakfast menu.
Photo by Mark DeLong
10 a.m.

Hop a cab to the National Portrait Gallery, where you can take a selfie with Barack Obama (well, Kehinde Wiley's depiction of the 44th president) before viewing an entire exhibit on the art of the selfie, Eye to I: Self-Portraits from 1900 to Today, which features works by James Amos Porter, Elaine de Kooning, and more. Afterward, muse on the concept of identity under the undulating glass ceiling in the gallery's stunning Kogod Courtyard.
Photo provided by the National Portrait Gallery, Smithsonian Institution/gift of Dorothy Porter Wesley
1 p.m.
Take the Metro's Green Line up to U Street for a taste of Little Havana at Colada Shop. The small counter spot dispenses flaky empanadas, decadent Cubanos, and the café's namesake—four shots of espresso commingling with sweet Cuban crema. You know you want one.
3 p.m.
Time to hit the National Mall and work off that caffeine injection. Every winter, the fountain at the National Gallery of Art Sculpture Garden becomes an ice rink, where you can take in Alexander Calder's Cheval Rouge and Louise Bourgeois's Spider while practicing your triple lutz.
Photo by Mandel Ngan/AFP/Getty Images
5 p.m.
Cab over to the Kennedy Center for the free 6 p.m. show at Millennium Stage, offered every single night as part of the cultural hub's Performing Arts for Everyone initiative. Whether it's modern dance, West African blues, or experimental theater, it'll broaden your horizons.
Photo by Teresa Wood
7:30 p.m.
Give in to your carb cravings at the Michelin-starred Tail Up Goat, a relaxed yet polished restaurant in the Adams Morgan neighborhood. Toss back the complimentary shrub (tart!) and then dive into the red fife brioche (topped with chicken liver mousse, blueberry marmalade, and wood sorrel) and goat lasagna with tomato, anchovy, and salsa verde.
9:30 p.m.
Catch a ride to Blagden Alley—a historic area that used to house the stables and workshops behind stately row houses—for a cocktail at Columbia Room, a lounge that has topped every best-of list imaginable. Score a seat in the leather- and mahogany-lined Spirits Library and order a Maryland, made with rye, applejack, and chartreuse. Then get another.
Photo by Karlin Villondo Photography
3 under the radar places to visit in December
With the end of the year approaching, it's time to utilize those unused vacation days. If you're not traveling for the holidays, take an excursion to one of these under-the-radar destinations. Treat your family to fun in the sun in Florida, kick back on an island in Mexico that takes relaxation seriously, or take advantage of the slow season at a popular Arizona national park.
Isla Holbox, Mexico
For a leisurely vacation to relax on uncrowded beaches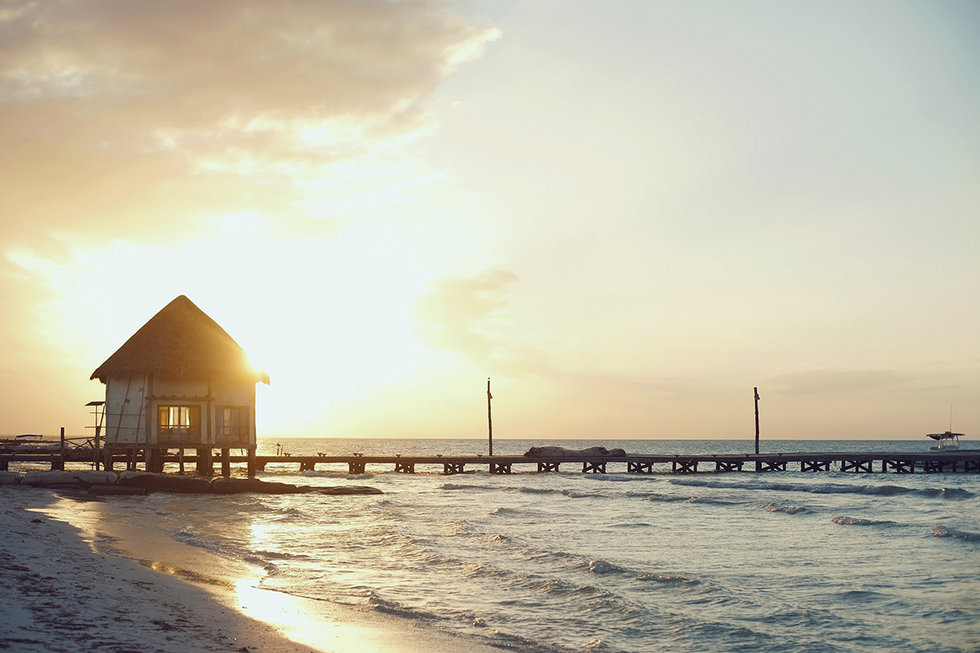 Seeking a destination where you can unplug and sink your toes into the sand while surrounded by natural beauty? Isla Holbox is the spot. This laid-back island sits on the northwest tip of Mexico's Yucatan peninsula. It boasts spectacular beaches with endless turquoise ocean views.
What to do
Pack your flip-flops and beach reads for a seriously laid-back trip to Isla Holbox. Come here to sit on the beach (or in a hammock) while you kick back and relax as you've never relaxed before. Enjoy spectacular beaches without crowds.
Isla Holbox is small — just 26 miles long and one mile wide, with only 2,000 full-time residents. Bright colors and painted murals throughout the area evoke a bohemian vibe. Instead of cars, most people get around by golf cart or bike. (In fact, its taxi cabs are actually golf carts.) Isla Holbox won't give you the lively nightlife of popular tourist destinations like nearby Cancun, but there are plenty of beachside bars serving cocktails, food vendors and restaurants serving fresh Mexican fare.
Go on a wildlife excursion to spot whale sharks, crocodiles or flamingos. Head to the Yum-Balam Nature Reserve to see other exotic animals.
Getting there
The closest airport is Cancun (CUN). From Cancun, head to Chiquila, where you can take the ferry to Isla Holbox.
St. Petersburg, Florida
A family-friendly beach destination for fun in the sun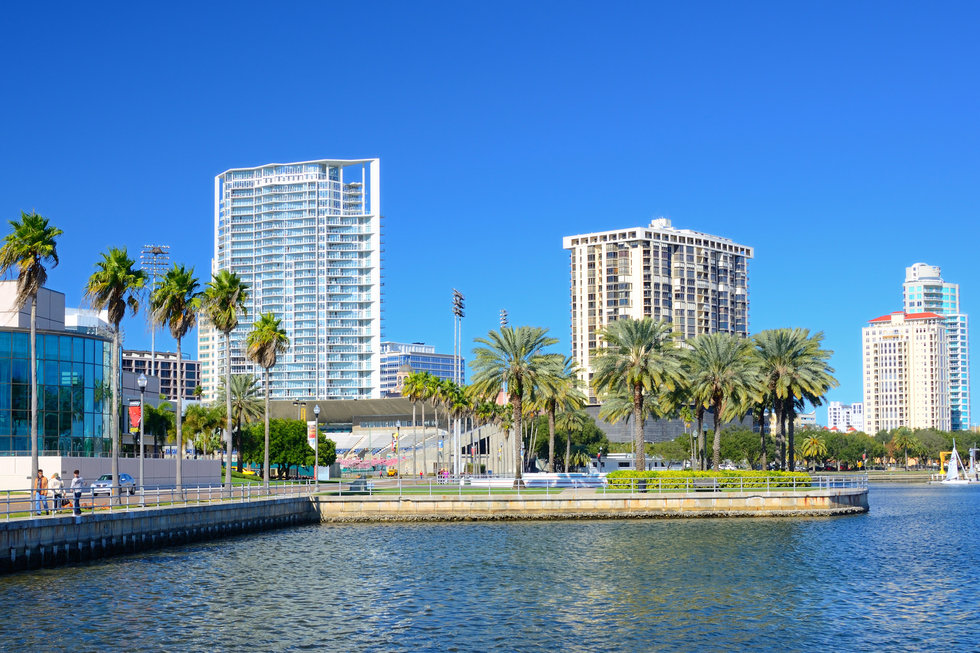 With award-winning beaches offering 35 miles of sand along Tampa Bay, calm waters and plenty of sun, St. Petersburg is quickly gaining momentum as a warm-weather destination for families. Downtown is home to many shops, restaurants, bars and unique attractions, such as an impressive Salvador Dali museum.

What to do
St. Pete beaches are known for their calm, warm and shallow waters. Add 360 days of sunshine per year and an average temperature of 73 degrees, and it's surprising that this sunny beach city still flies under the radar. Keep it laid back by relaxing on the shore, or bump up the action by parasailing, windsurfing or kiteboarding.
After a day of R&R, head downtown to enjoy the lively St. Petersburg culture and nightlife. There are 35 local craft breweries to choose from and many seafood restaurants ranging from casual fare to upscale. The most extensive collection of Salvador Dali's artwork outside of Europe resides in The Dalí Museum. You can even meet a local celebrity at the Clearwater Marine Aquarium — Winter the dolphin starred in the Dolphin Tale movies and is famous for her prosthetic tail.
Getting there
United offers direct service to Tampa / St. Petersburg (TPA) from many U.S. cities.
Grand Canyon, Arizona
To have one of the most magnificent national parks (almost) to yourself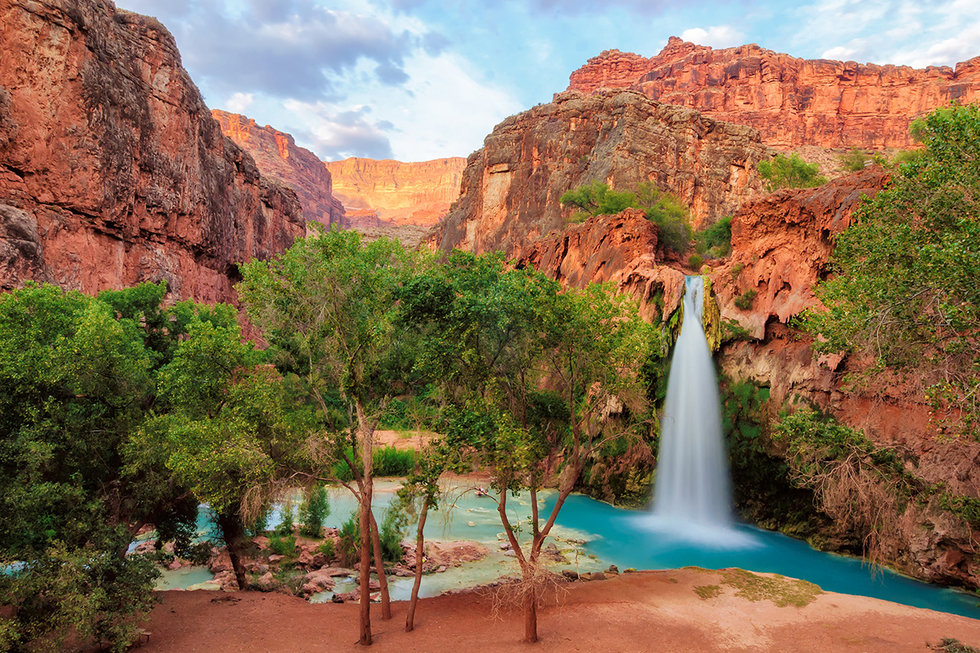 Though the weather is crisp and the temperature a few degrees chillier, the sun shines all month long at Grand Canyon National Park. Traveling here during the low season means fewer visitors will crowd your panoramic views of one of the world's largest canyons and most magnificent natural wonders.
What to do
From scenic drives to backcountry hiking, visiting in the winter makes for a more tranquil and peaceful adventure. The South Rim remains open all year round. The national park offers many trails to view the Colorado River snaking through snow-dusted temples and buttes. Try to catch at least one sunset or sunrise, and be sure to arrive with enough time to stake out a good vantage point. The visitors center and park website have recommendations for the best spots.
Ride the Grand Canyon Railway and travel back in time. A 64-mile stretch of railroad has been transporting passengers from the South Rim to the small town of Williams, Arizona, since 1901. The historic train has an observation dome car to catch the spectacular scenery and even has Wild West-themed entertainment aboard. Every evening in December, the Grand Canyon Railway transforms into the Polar Express and makes a stop at the North Pole where Santa boards the train to greet everyone.
Getting there
Phoenix Sky Harbor Airport is the closest major international airport to the South Rim. United offers service to Phoenix (PHX) from multiple U.S. cities.
For details and to book your trip, visit united.com or use the United app. Don't forget to share your story on social media with the #MyUnitedJourney hashtag once you arrive.

United will donate up to 6 million miles on #GivingTuesday
Learn more
We're listening
Check out our newest destinations
United Airlines
united
Announcing the largest-ever international route expansion at our San Francisco hub: New: Melbourne, Toronto, New Delhi Now year-round: Tahiti & Auckland 2nd daily flight: Seoul First U.S. carrier: Amsterdam
uafly.co/35uGj8
#NewRoute
We Are United
weareunited
As part of the annual Operation Santa Camo giving program, IAH, HOU, and Houston CSC colleagues shopped for 25 active-duty military and veteran families. We're so proud to have so many caring folks in our
#BeingUnited
family!
We Are United
weareunited
We're swooning over these beautiful 787-10 photos! An amazing addition to an already amazing fleet.
We Are United
weareunited
The 787-10 was officially welcomed into our fleet by pilot and inflight crew members representing EWR, IAD, ORD, DEN, IAH, LAX, SFO, LHR, FRA and NRT. ✈️
We Are United
weareunited
"It serves as a fitting capstone to all our efforts that made 2018 a breakthrough year for United, from delivering strong financial performance to currently leading in on-time departures for the second year in a row." - Oscar
twitter.com/united/status/…
We Are United
weareunited
Big congrats to ORD Tech Ops team on receiving the Silver Safety Award, the first maintenance hub to achieve this honor! Thank you to everyone at ORD for always being core4 safe! 🏆
Watch our most popular videos
Watch the new Big Metal Bird: Charters
From players and personnel to thousands of pounds of equipment, it takes not only a game plan, but a team to get the San Francisco 49ers to their next game and back all within 24 hours. This process is a little thing in the airline business we call chartering. Learn more about how our Charter team gets professional sports teams to their away games and back on the newest episode of Big Metal Bird.
Image of United & Special Olympics: Taking inclusion to new heights
United & Special Olympics: Taking inclusion to new heights Learn more
United & Special Olympics: Taking inclusion to new heights
On March 8, 2018, we announced a new global relationship with Special Olympics, an organization we've partnered with for many years focusing on supporting the spirit of inclusion with our employees through local communities and through our Charity Miles Program. United's increased sponsorship includes support for major Special Olympics events, including the Special Olympics 50th Anniversary celebrations in Chicago, site of the very first International Special Olympics Summer Games in 1968, and the 2018 Special Olympics USA Games in Seattle.
In addition, United will engage with local Programs in our key markets around the world. Special Olympics embodies our shared purpose to connect people and unite the world. With more than 5 million athletes and 1 million coaches and volunteers in 172 countries, our employees and customers will join forces with Special Olympics to achieve our shared vision of inclusion. Together, we hope to end discrimination against people with intellectual disabilities.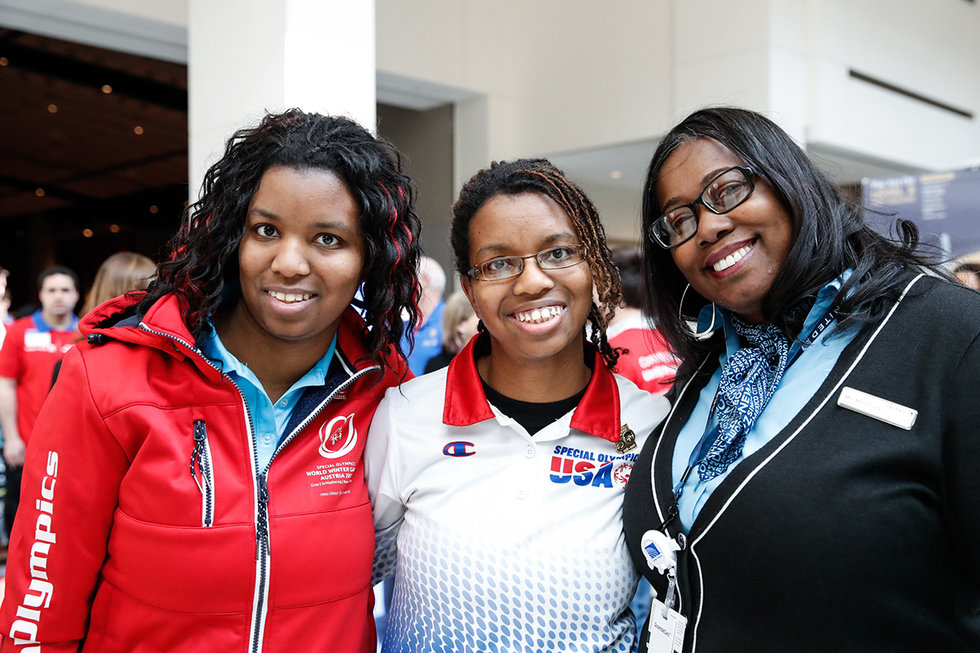 Our relationship with Special Olympics represents a continued effort to break down barriers and further build on the organization's remarkable legacy by engaging our customers and employees around the world. Working together, we created new training that specifically reflects insights from Special Olympics, including training scenarios with real-life situations that individuals with intellectual disabilities face when traveling. By the end of 2018, more than 60,000 United frontline employees will have participated in the new training modules that reflect Special Olympics insights as United takes steps to deliver a world full of inclusion.

Check back this summer for coverage from Special Olympics 50th Anniversary celebrations in Chicago and 2018 Special Olympics USA Games in Seattle.
Image of United's female technicians making history
United's female technicians making history Learn more
United's female technicians making history
"Many years ago at an air show, I saw a T-shirt that said 'Chicks fly,'" said Orlando-based Aircraft Maintenance Supervisor and Chix Fix team coach Laura Spolar. "And I told my husband, 'Chicks can fly, but chicks can also fix!' A lot of people don't know that women are aircraft mechanics."
Laura didn't know it at the time, but that conversation would serve as the inspiration for the team name of our history-making, all-female team of technicians that competed in the
2018 Aerospace Maintenance Competition (AMC). Of 69 teams at this year's AMC, only three were made up entirely of women, and Chix Fix was the only one representing a commercial airline.
"It's so important for us to show young girls and women that this is a career option for them," said Airframe Overhaul and Repair Managing Director Bonnie Turner, the Chix Fix team captain.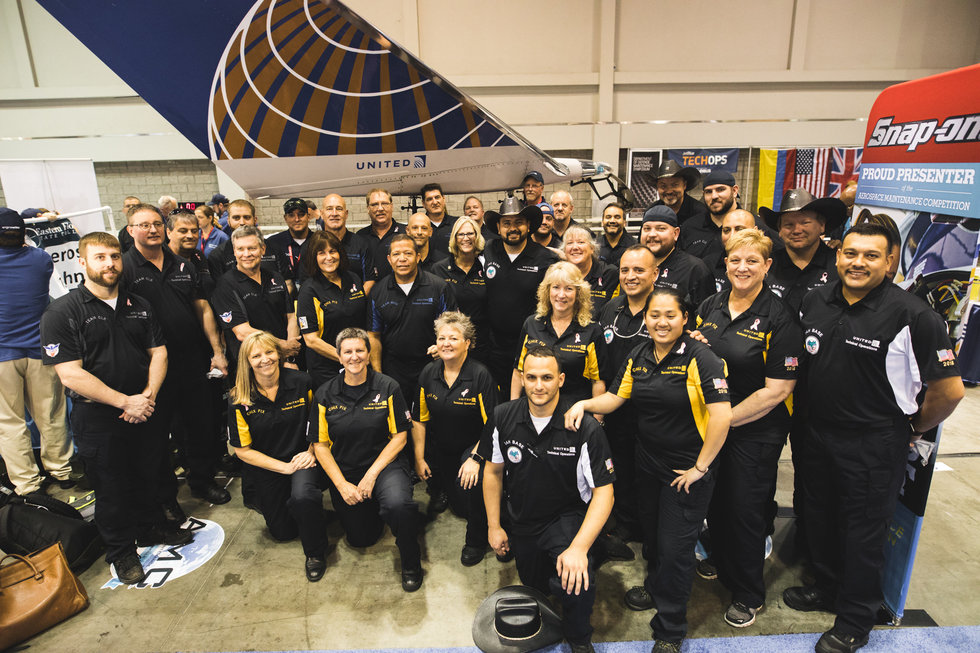 Chix Fix is made up of technicians from five stations. As a group, they only practiced together three times before the competition, but they bonded instantly.
"I feel like I've known these women my whole career," said Denver-based Line Technician Janelle Bendt. "It's been a lot of fun getting to know them and learning from them."
"As a team we just communicate really well; we all respect each other," said San Francisco-based Base Technician Katrina Oyer. "The biggest thing I've taken away from this experience is confidence. Working with these ladies is an eye opener. We really can do anything."
Watch the video above to learn more about Chix Fix and their journey to the AMC.
Copyright © 2018 United Airlines, Inc.
All rights reserved.
Indicates an external site that may or may not meet accessibility guidelines.
Scroll to top
Scroll to top