United through the generaciones
Fifty years ago, on December 16, 1966, Trans-Texas Airways — which later, through the Continental merger, became part of United — opened its first station in Monterrey, Mexico, the only U.S.-based airline doing business in Monterrey at that time, marking an important milestone in opening the door to Mexico for United's customers.
Luis Rodriguez was one of the Trans-Texas employees responsible for getting the new station up and running on day one. His career at Trans Texas and Continental spanned 33 years, and his son, Jose Luis Rodriguez, United's Puerto Vallarta station general manager, has picked up where his dad left off. Recently, both men got together to recount the early days of United in Monterrey and their shared passion for the company.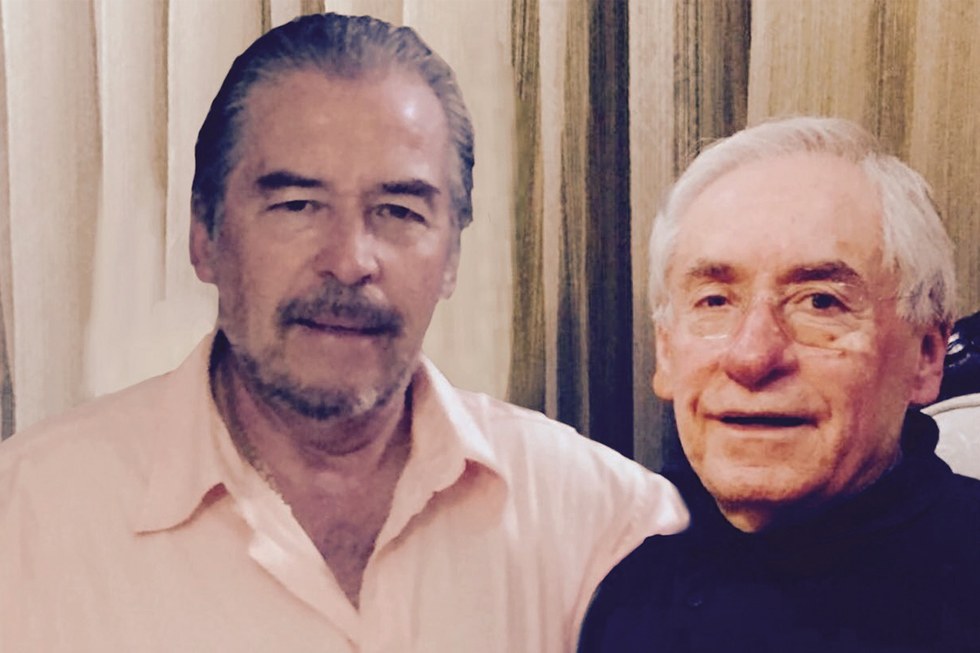 Jose Luis (left) and Luis Rodriguez
"We built that station from the ground up," the elder Rodriguez said, reminiscing about the Monterrey opening, "and at times, it was a rough start. I remember one story in particular — one day an immigration officer asked me to join him for coffee, and he explained to me that we had to have passenger and cargo manifests for each arrival flight; we had no idea. It was a complete learning process."

When it began, the route, which consisted of one daily turn between Houston, McAllen (Texas) and Monterrey, was celebrated for its positive economic impact on the region, connecting South Texas to the important Mexican industrial center. Today, a half-century later, United operates more flights to Mexico than to any other country, and serves more destinations there than any other U.S. carrier. Our Monterrey routes are still critical conduits for customers on both sides of the Rio Grande, providing access to and from Mexico's third-largest city and the home to several U.S. corporations' manufacturing operations.
"The flights have been very good for the city and for Mexico. Monterrey is an industrial community, and a leader in steel and glass production," Luis said. "At one point, back in the beginning of the route, the mayors of San Antonio, Austin and Houston flew with us to visit the city, [to help bring attention to the possibility of further U.S. investment] and the town hosted a big party for them."
Following in his father's footsteps, Jose Luis joined Continental in May 1981. Over the course of the next 35 years, he would have the opportunity to work in several stations around Mexico, including Mexico City, Zihuatanejo and Cancun, among others, prior to Puerto Vallarta. Listening to Jose Luis speak about his father, it's clear to see why he chose the career that he did. "My father has been my mentor all of my life," he said. "He has taught me so many lessons — how important it is to do things right the first time, to listen to your people and to work hard. Every time I need something, I call him and he gives me advice."
Luis and Jose Luis Rodriguez represent the two generations of United in Mexico, and our decades-long commitment to servicing the country and expanding our network there. As we say feliz cumpleaños to our station in Monterrey, we also say gracias to Luis, Jose Luis and each and every one of our employees in Mexico who have, and continue to, keep our operation growing.