Tokyo for first-timers
With a population of more than 9 million people, Tokyo is the most populous city on the planet. A vast, sometimes chaotic, neon-soaked playground that never sleeps, the city can feel daunting to the first-time visitor. Yet Tokyo is surprisingly manageable, as its 23 'wards' are easy to navigate via the city's world-class transportation system.
With so many options, knowing where to go and what to see on your first visit isn't easy. To help guide your trip, consider the following tips — enough to fill a few days in the city.
Getting into the city
Most international flights arrive into Narita International Airport (NRT) located just 37 miles outside Tokyo, but we also have international flights arriving arriving into Haneda International Airport (HND) from San Francisco, and starting March 28, 2020, new nonstop service will operate from Chicago, Los Angeles, NewYork/Newark, and Washington D.C. (subject to Government approval). From Narita, the city center can be easily reached by bus, train or taxi. The quickest option is the JR Narita Express (NEX), which takes about 60 minutes and departs twice every hour. From Haneda, Tokyo is located less than 30 minutes from this airport and can easily be reached by bus, train or taxi

Some international flights arrive into Haneda Airport, also located outside the city center and easily connected through public transportation.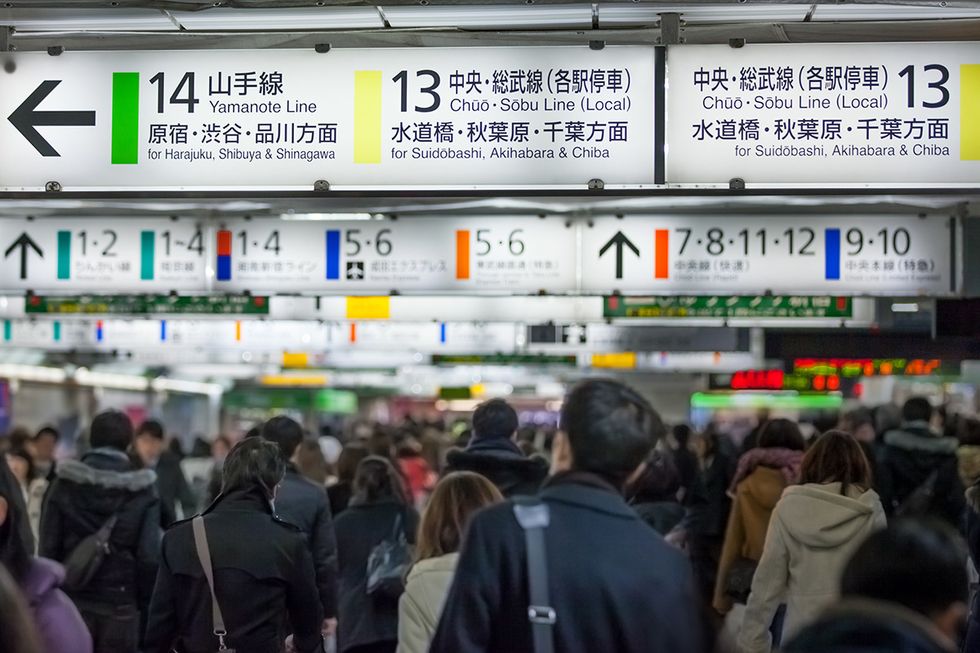 Where to stay
In a city so vast, you'll need to check in somewhere close to the main attractions or close to Tokyo's subway stations — the quickest and cheapest way to navigate the center. (Note: Taxis are the only form of transportation that runs all night but can be expensive.) Shinjuku, Ginza, Shibuya, Roppongi and Tokyo Station are excellent areas to stay with multiple hotel options and subway stops.
While it's possible to find accommodation to suit even the tightest of budgets, Tokyo does glitz very well. If your budget allows it, book at least one night in luxury — The Ritz Carlton, The Peninsula Tokyo and Aman Tokyo are just three opulent options among many. For added kudos, live like a movie star and check in at the Park Hyatt Tokyo, the hotel featured in the movie, Lost In Translation.
What to see and do
Seeing everything Tokyo has to offer requires more than a few days, but if you only have a few days, the following should be toward the top of your must-see list. To get your bearings and appreciate the size and scale of the city, visit one of Tokyo's many observation decks. At 2,080 ft tall, the Tokyo Skytree is currently the highest in the city, but Tokyo Tower and Toranomon Hills are also impressive. For the full neon-lit effect, head up at night.
Embrace your jet lag, rise crazy early and head for Tsukiji Market, not for the fruit, vegetables or flowers on sale there, but for the seafood. The world's biggest seafood market is an experience not to be missed, particularly its live tuna auctions that begin at 5 a.m. You'll have to visit soon though: beginning in November of 2018, the iconic market will reopen slightly further east as Toyosu Fish Market.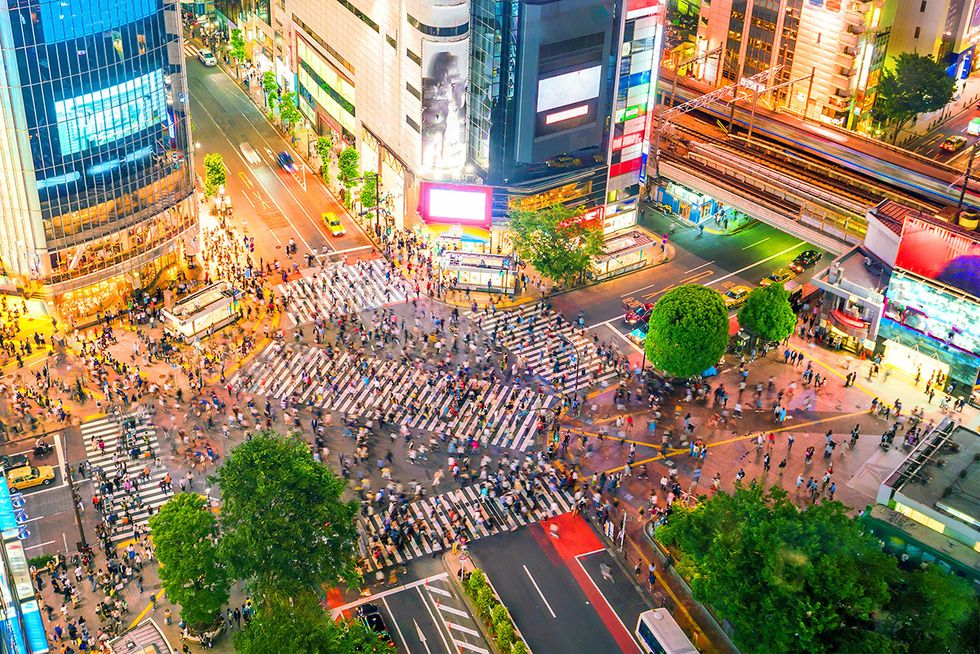 In Tokyo, all roads seemingly lead to Shibuya Crossing — possibly the busiest intersection in the world. When the lights turn red, hundreds and often thousands set off in all directions. Walking, dodging and even taking selfies is an art form in itself.
For a sense of the city's history, add Tokyo's largest and most famous shinto shrine to your itinerary. Meiji Jingu is surrounded by 175 acres of forest in central Tokyo and reached via a long forest path marked by towering gates (torii). The city's oldest and most photographed temple is Sensoji Temple, accessed through the massive Kaminari-mon (Thunder Gate).
If you're limited on time, you'll need to choose museums wisely. The best of a broad bunch is the Tokyo National Museum. It houses the world's largest collection of Japanese art, including Buddhist statues, vibrant kimonos and samurai swords. Visit the Tokyo National Museum and you're on the doorstep of one of Tokyo's best green spaces. Ueno Park is also home to Ueno Zoo, which opened in 1882 and allows you to get up close with its giant panda bears.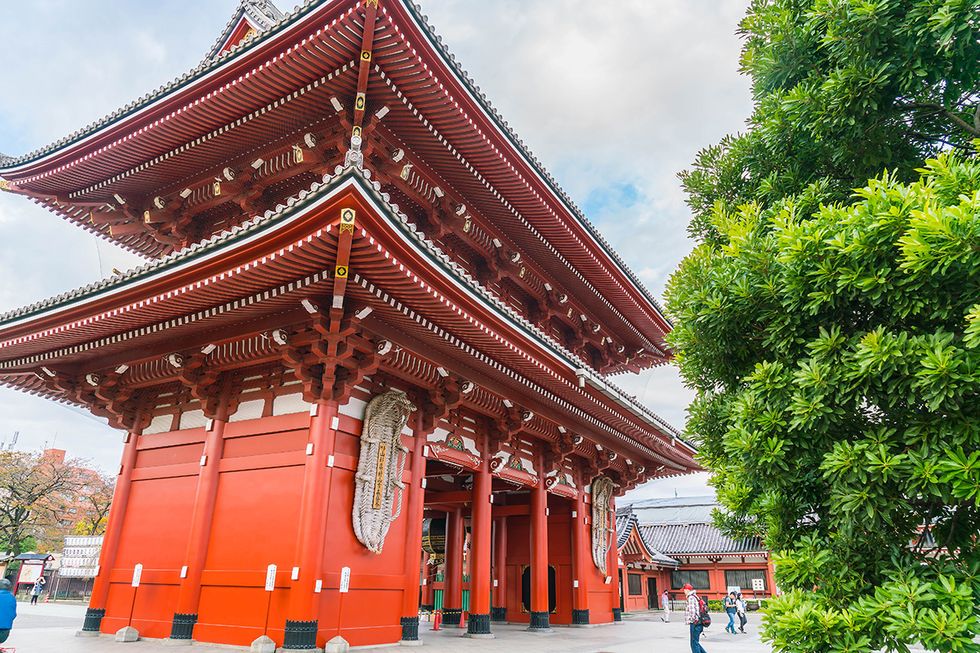 To experience Kabuki-classical Japanese dance-drama, head to the grand Kabukiza Theater in Ginza. It offers three performances a day or, if you just want to stop by, one-act tickets. Alternatively, you might prefer to witness the national sport of Sumo Wrestling in all its glory. Ryoguku Kokugikan (Sumo Hall) hosts Grand Tournaments in January, May and September, each spread across 15 days. If you visit outside of these tournament times, it's possible to take a tour of a sumo 'stable' and watch the athletes in action.
If you came to shop, you're in luck. Nakamise Dori and Omotesando Avenue are shopping musts for different things, the former for souvenirs, the latter for boutique stores along Tokyo's version of the Champs-Élysées in Paris. Follow Omotesando until you reach Harajuku, where Tokyo's trailblazing tribes ferment their new and ever more daring fashion statements.
Despite being so densely populated, Tokyo is a city of many green spaces. Visit in spring and you'll see the city (and country) covered in pink blossoms —hanami season. Many of the city's parks and green spaces are in full color as winter gives way to spring. Shinjuku Gyoen National Garden, Chidorigafuchi and Ueno Park are three jaw-dropping options.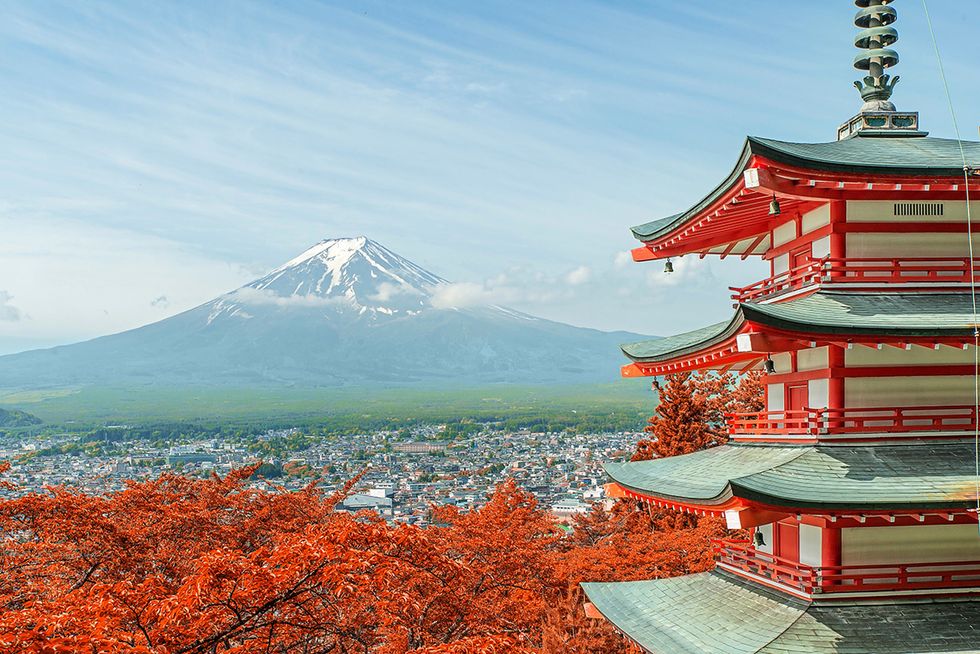 Last but not least is Mount Fuji, Japan's highest and most prominent mountain. While it's tempting to make the journey out to Mount Fuji, 60 miles southwest of the city, you really need a full day to scale its 12,388-foot-high summit to experience it properly. If time is tight, but you really want to experience that view, the solution is easy. An hour north of Tokyo is Fujimi Terrace in the Kanto region. It's not the only place affording views of the iconic mountain, but it's considered the best and worth the journey.
Where to eat
While Tokyo proudly boasts more Michelin stars than any other city, that's not what makes eating here such a life-affirming experience. More important than the fact you can eat the best sushi in your life made by one of the city's most celebrated chefs is that the greatest ramen noodles or yakitori (grilled chicken) you'll ever eat can be served by a street vendor in the middle of nowhere.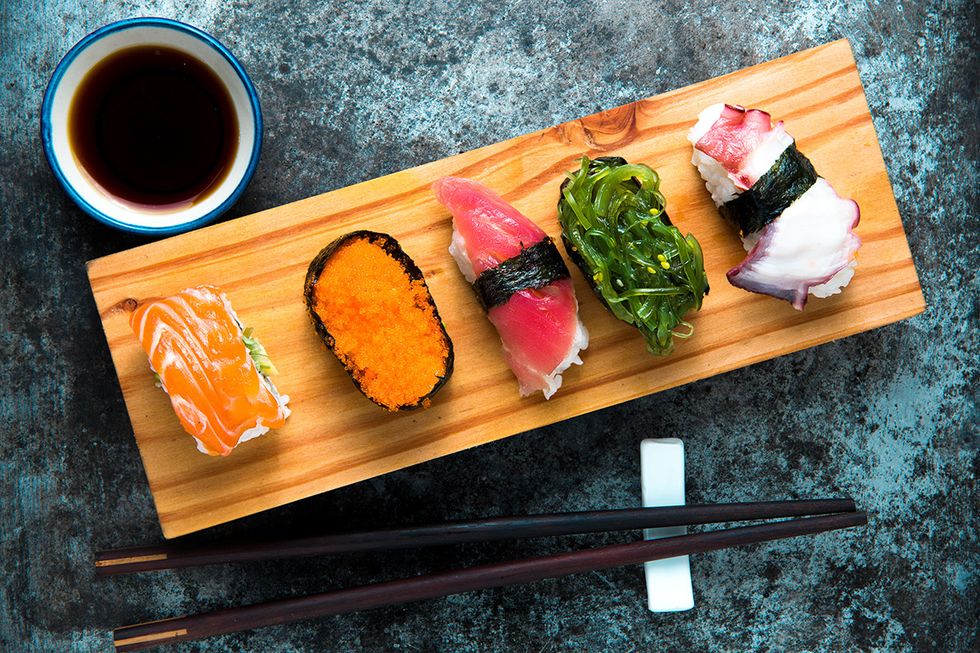 For the highest of the high end, try three-Michelin-starred Kanda, if you can reserve one of the eight seats along its wooden counter. For surely the cheapest Michelin-starred food you'll ever taste, try ramen restaurant Tsuta — but expect long, long lines.
Alternatively, but every bit as good, look for a neighborhood izakaya — a cross between a tapas bar and an English pub — to eat and drink like (and with) the locals. Kushirokuya, Kagaya and Gonpachi are excellent options — the latter reputedly an inspiration for the movie Kill Bill's iconic fight scene.

Wherever and whatever you eat, be aware that in almost all restaurants, tipping is not expected.
When to visit
Spring and autumn are the best times to visit, with the city in full color. Plus, during both seasons, rainfall is low and temperatures are mild. It's best to avoid mid-June to mid-July during the city's rainy season.
Getting there
United Airlines offers customers more nonstop fights to Tokyo than any US carrier, flying into both Haneda and Narita airports. For details and to book your tip, visit united.com or use the United app. Don't forget to share your story on social media with the #MyUnitedJourney hashtag once you arrive.

We will continue building out our already expansive route network next year, adding flights to some attractive leisure destinations in the United States and the Caribbean.
Our hometown hub, Chicago O'Hare International Airport, will be the beneficiary of three of those new routes, which include Santa Barbara, California; Pasco, Washington; and Vail, Colorado. Rounding it out, United will add service from Denver to Nassau, Bahamas, and from Houston to Spokane, Washington. Tickets for all of these destinations are on sale now.
The Denver-Nassau route will begin on March 7, 2020, followed by Chicago-Santa Barbara, Chicago-Pasco, Chicago-Vail and Houston-Spokane on June 4. When that time comes, United will be the only airline offering nonstop service between Denver and Nassau and Chicago and Pasco.
All of these routes will open up a world of connection possibilities for customers living in each market. They'll also be scheduled to give flyers optimal arrival and departure time options. For instance, a passenger going from Chicago to Santa Barbara will have a flight option that departs O'Hare at 7:45 p.m. local time, arriving at Santa Barbara Airport at 10:30 p.m. That's ideal for business travelers.
"We want to offer customers the very best schedule, the best network and the most flight options in the industry," said Ankit Gupta, United's vice president of Domestic Network Planning.
The Boeing 737-800 aircraft will serve the Denver-Nassau route. Passengers going from Chicago to Santa Barbara and from Chicago to Vail will fly on the 737-700. United's 76-seat Embraer 175 aircraft, equipped with United First, Economy Plus and United Economy class seats, will operate on the Chicago-Pasco and Houston-Spokane routes.
You'll find flight times and additional details in the grid below. For more information and to book your tickets, visit
united.com
or download the United mobile app.
Depart

Arrive

Frequency

Duration

Chicago (ORD)

7:45 p.m.

Santa Barbara (SBA)

10:30 p.m.

Daily

Year-round

SBA

11:20 p.m.

ORD

5:20 a.m.

Daily

Year-round

ORD

8:00 p.m.

Pasco (PSC)

10:24 p.m.

Daily

Year-round

PSC

11:38 p.m.

ORD

5:20 a.m.

Daily

Year-round

ORD

4:00 p.m.

Vail/Eagle (EGE)

5:54 p.m.

Daily

Summer seasonal

(June 4 through September 6, 2020)

EGE

9:00 a.m.




ORD

12:45 p.m.

Daily

Summer seasonal

(June 4 through September 7, 2020)

Denver (DEN)

9:56 a.m.

Nassau (NAS)

4:00 p.m.

Once a week on Saturdays

Year-round

(with a break from mid-August through late-October)

NAS

11:37 a.m.

DEN

2:43 p.m.

Once a week on Saturdays

Year-round

(with a break from mid-August through late-October)

Houston (IAH)

9:32 p.m.

Spokane (GEG)

11:32 p.m.

Daily

Summer seasonal

(June 4 through August 17, 2020)

GEG

11:55 p.m.

IAH

6:17 a.m.

Daily

Summer seasonal

(June 4 through August 17, 2020)
Right now, around the world, brave members of America's armed forces are on duty, defending our freedom and upholding our values.
When not laser-focused on the mission at hand, they're looking forward to the day when their service to our nation is fulfilled and they can reunite with their families.
They are also imagining how they can use their hard-earned skills to build an exciting, rewarding and important career when they return home.
I want them to look no further than United Airlines.
That's why we are focused on recruiting, developing and championing veterans across our company, demonstrating to our returning women and men in uniform that United is the best possible place for them to put their training, knowledge, discipline and character to the noblest use.
They've developed their knowledge and skills in some of the worst of times. We hope they will use those skills to keep United performing at our best, all of the time.
That's why we are accelerating our efforts to onboard the best and the brightest, and substantially increasing our overall recruitment numbers each year.
We recently launched a new sponsorship program to support onboarding veterans into United and a new care package program to support deployed employees. It's one more reason why United continues to rank high - and rise higher - as a top workplace for veterans. In fact, we jumped 21 spots this year on Indeed.com's list of the top U.S workplaces for veterans. This is a testament to our increased recruiting efforts, as well as our efforts to create a culture where veterans feel valued and supported.
We use the special reach and resources of our global operations to partner with outstanding organizations. This is our way of stepping up and going the extra mile for all those who've stepped forward to answer our nation's call.
We do this year-round, and the month of November is no exception; however, it is exceptional, especially as we mark Veterans Day.
As we pay tribute to all Americans who have served in uniform and carried our flag into battle throughout our history, let's also keep our thoughts with the women and men who are serving around the world, now. They belong to a generation of post-9/11 veterans who've taken part in the longest sustained period of conflict in our history.

Never has so much been asked by so many of so few.... for so long. These heroes represent every color and creed. They are drawn from across the country and many immigrated to our shores.

They then freely choose to serve in the most distant and dangerous regions of the world, to protect democracy in its moments of maximum danger.
Wherever they serve - however they serve - whether they put on a uniform each day, or serve in ways which may never be fully known, these Americans wake up each morning willing to offer the "last full measure of devotion" on our behalf.
Every time they do so, they provide a stunning rebuke to the kinds of voices around the world who doubt freedom and democracy's ability to defend itself.
Unfortunately, we know there are those who seem to not understand – or say they do not - what it is that inspires a free people to step forward, willing to lay down their lives so that their country and fellow citizens might live.
But, we – who are both the wards and stewards of the democracy which has been preserved and handed down to us by veterans throughout our history – do understand.
We know that inciting fear and hatred of others is a source of weakness, not strength. And such divisive rhetoric can never inspire solidarity or sacrifice like love for others and love of country can.
It is this quality of devotion that we most honor in our veterans - those who have served, do serve and will serve.
On behalf of a grateful family of 96,000, thank you for your service.
Humbly,
Oscar
Each year around Veterans Day, Indeed, one of the world's largest job search engines, rates companies based on actual employee reviews to identify which ones offer the best opportunities and benefits for current and former U.S. military members. Our dramatic improvement in the rankings this year reflects a stronger commitment than ever before to actively recruiting, developing and nurturing veteran talent.
"We've spent a lot of time over the past 12 months looking for ways to better connect with our employees who served and attract new employees from the military ranks," said Global Catering Operations and Logistics Managing Director Ryan Melby, a U.S. Army veteran and the president of our United for Veterans business resource group.
"Our group is launching a mentorship program, for instance, where we'll assign existing employee-veterans to work with new hires who come to us from the armed forces. Having a friend and an ally like that, someone who can help you translate the skills you picked up in the military to what we do as a civilian company, is invaluable. That initiative is still in its infancy, but I'm really optimistic about what it can do for United and for our veteran population here."
Impressively, we were the only one of our industry peers to move up on the list, further evidence that we're on a good track as a company.
Scroll to top