Travel made easy: 10 tips
You've booked your plane ticket and are looking forward to starting your vacation. You may already be wise to the benefits of booking your flight well in advance — so here are ten tips to make sure your travel plans are seamless.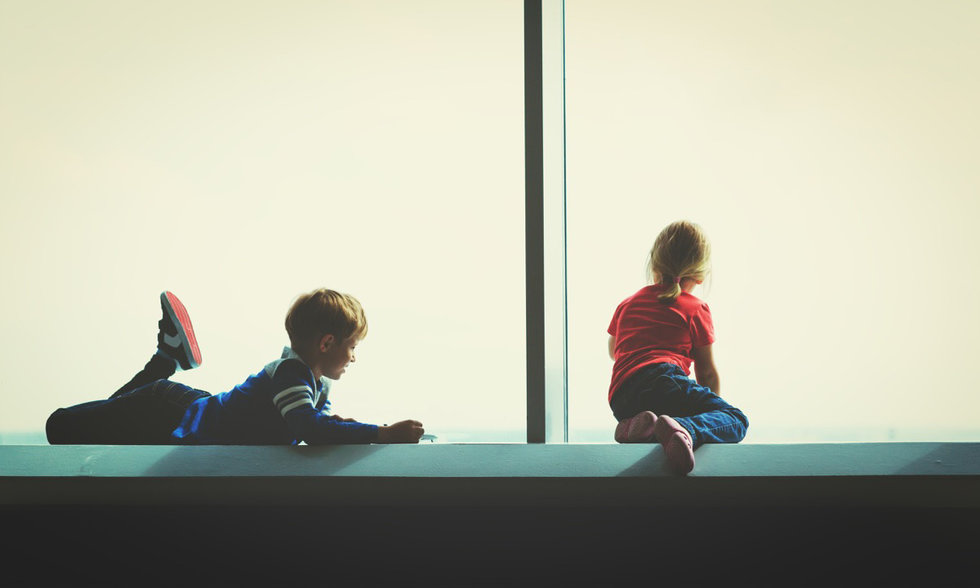 1. Get equipped for a smooth journey with the handy United app
Download the United mobile app prior to your flight to check flight status, check in, sign up for flight notifications, locate departure gates, access our free personal device entertainment when available and more. If you're registered for TSA Pre✓® this will be indicated on your mobile boarding pass in the app. You can even use our airport maps to find a beverage or snack prior to boarding. TSA advises arriving at the airport early.

2. Make sure your bags are fit to fly
Pack smart. Before packing your bags, check to see what exactly you can carry on and what you should plan to check. Also, familiarize yourself with regulation-size bags to avoid having to pay extra for oversized items.
If you are planning to travel with food, be aware that food items may require further TSA inspection. If you're not sure if a food item is considered a liquid or a gel it is best to pack the item in your checked bag or ship it to your destination in advance.
Also, be advised that hoverboards, smart wheels, and other self-balancing recreational devices powered by lithium batteries are not accepted as checked or carry-on baggage. Spare lithium batteries must be removed from any checked or gate-checked baggage. Effective January 15, 2018, you must also remove lithium batteries that are part of bags themselves (sometimes referred to as "smart bags"). These removable batteries can be transported in your carry-on baggage. Bags with non-removable lithium batteries are not allowed on any United flights, including United Express® flights.
And to skip the wait at the baggage carousel, try BagsVIP, our door-to-door baggage delivery service.
3. Read our information about special travel requests
Have a special request? Learn about the accommodations we provide for children, pets, travelers with disabilities, travelers with food allergies and more.

Traveling with a Samsung Galaxy Note7 device? Due to recent safety-related incidents, the U.S. Department of Transportation has prohibited customers from carrying Samsung Galaxy Note7 devices on board aircraft or packing them in checked or carry-on baggage. For more information, please visit Samsung's Galaxy Note7 Safety Recall page.
4. Check in starting 24 hours before departure

Save time with mobile check-in. You can check in and receive your boarding pass directly on your mobile device by using the United app or by accessing our mobile website at m.united.com. With your boarding pass right on your device, you simply scan the barcode at airport security checkpoints and at the gate during boarding.

You can also check in online and print out your boarding pass or request to have your boarding pass sent to your mobile device.
5. Ensure that you have all your personal items including necessary documentation
Make a checklist. Before heading out the door, double-check that you have all of your personal items, including travel documents, ID, house keys, medicine and other valuables you may need on your trip. For international travel, please make sure that you have all of the necessary documentation prior to arriving at the airport. For more information on international travel document requirements please visit our international travel page.
6. Check flight status, important notices and weather
Hit refresh. Check the United app regularly for the latest updates, weather conditions, flight status, gate and seat assignments.

7. Give yourself extra time at the airport
Arrive early; avoid the stress. Airports can be busy, and you'll want to give yourself extra time before your flight. The TSA advises arriving at the airport two hours before your flight for domestic travel and three hours for international travel, in anticipation of long security lines. This can help ease the stress when navigating busy check-in areas, security lines and crowded boarding gates.

To help everyone get through security lines as quickly as possible, please cooperate with TSA guidelines and have your boarding pass and identification ready before you get to the front of the line. For future trips, consider enrolling in a Trusted Traveler program for expedited security screening and customer processing.
8. Before you board
Get ready at the gate. Once you are through security, check the mobile app or the flight information displays for the latest update on gate assignments and boarding times. Arrive early to charge up your devices at available United charging stations and then board when your boarding group is called. Additionally, make sure your personal items (such as your backpack or purse) contain your items such as ID, medicine, keys, e-cigarettes and other valuables.
9. Explore your inflight Wi-Fi and entertainment options
Prepare to be entertained. We have a variety of entertainment options to choose from including our free personal device entertainment. You can check your flight status 48 hours before departure to peruse your Wi-Fi and entertainment options. Remember to do the following before you fly to access our streaming entertainment: 1) Download the United mobile app 2) Fully charge your device prior to boarding 3) Pack your headphones to enjoy hours of entertainment.
10. Start your vacation onboard
Relax and enjoy your flight. Our teams will be working to provide you with a great journey to your destination. Have a fantastic experience to share? Tell us about it on social media with #unitedairlines.