10 winter wonderlands to add to your travel bucket list
When was the last time you careened joyously down a sledding hill or propped your bare feet up in front of a crackling fire at a mountain lodge? Even when it's chilly outside, winter can be a season to embrace rather than escape. In addition to skiing and snowboarding, cold-region winter getaways offer many delights, from the silence of snowfall to the thrill of a luge run. When your neighbors flee to beach resorts, consider heading to one of these 10 winter wonderlands instead to celebrate the least-appreciated season.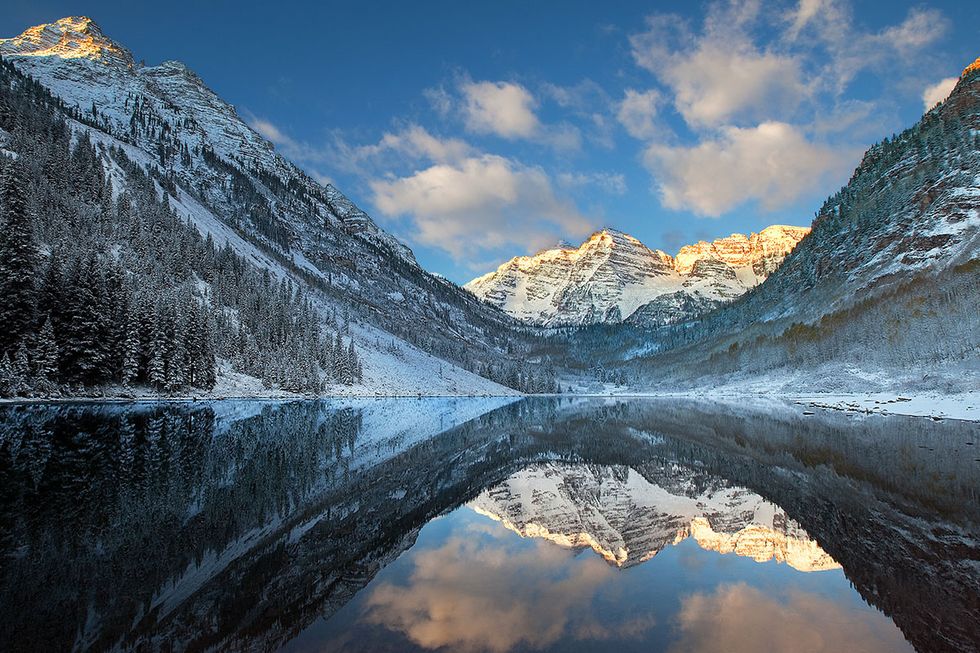 Aspen, Colorado
Aspen is known for its ski mountains — including Aspen Mountain, Aspen Highlands, Snowmass and Buttermilk, home of the X Games this year — but there are a number of additional activities here for adventure-seekers, including snowshoeing, snowmobiling, cross-country skiing or riding a "fat bike" on 60 miles of trails. Looking for something a little more low key? Visit the elegant Aspen Art Museum or venture down the road to Glenwood Springs to take a tram ride and cave tour at Glenwood Caverns Adventure Park. Relax in the Yampah Vapor Caves, wrinkle up in one of 17 pools in the Iron Mountain Hot Springs or take a dip in the world's largest mineral springs pool, boasting one million gallons of water.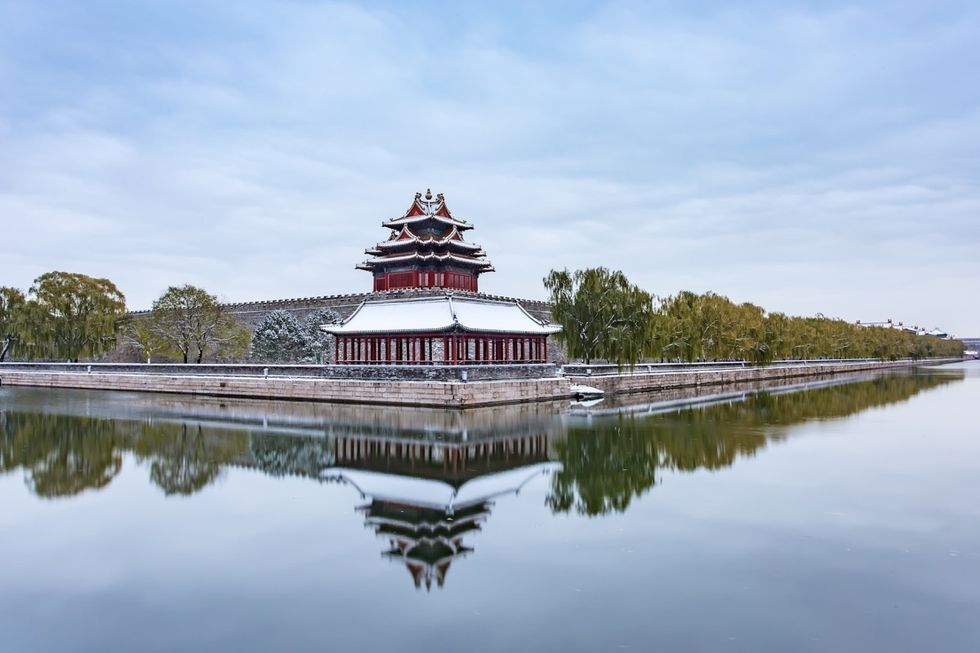 Beijing, China
There are several winter experiences to choose from in Beijing. Travel to China picks up in early February for the Chinese New Year celebration, with citywide temple fairs featuring music, theater, art, crafts, food, flower shows, dragon dances and nightly fireworks. Book before or after peak season to enjoy lower hotel and tour package prices and smaller crowds at popular sights. If you like winter sports, spend your time at any of the several ski areas close by, and be sure to pack layers — it's cold enough outside to turn the city's ponds into ice rinks.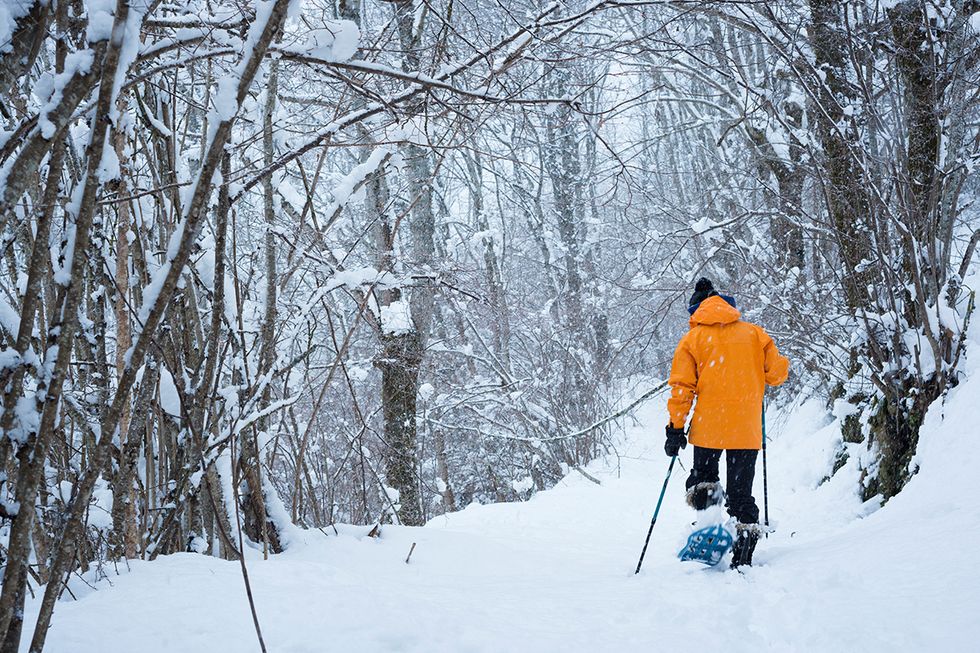 Burlington, Vermont
Situated on the Vermont/New York border, Burlington allows easy access to two winter wonderlands. Sports enthusiasts can head east to popular Vermont resorts, including Stowe, Sugarbush, Smuggler's Notch, Mad River Glen and Bolton Valley. If activities like snow golf and ice carving sound more appealing to you, you won't want to miss the Stowe Winter Carnival, starting January 13. Lake Placid is also located nearby, and is a great place to visit. Check out the Olympic Museum or Mirror Lake for sledding, dogsledding, snowshoeing and skating. Wilmington's Whiteface Mountain also offers 87 trails and boasts the biggest vertical drop in the eastern states. Plan to visit during the Saranac Lake Winter Carnival from February 2 to 11 to enjoy a parade, ice palace and knee-deep snow volleyball.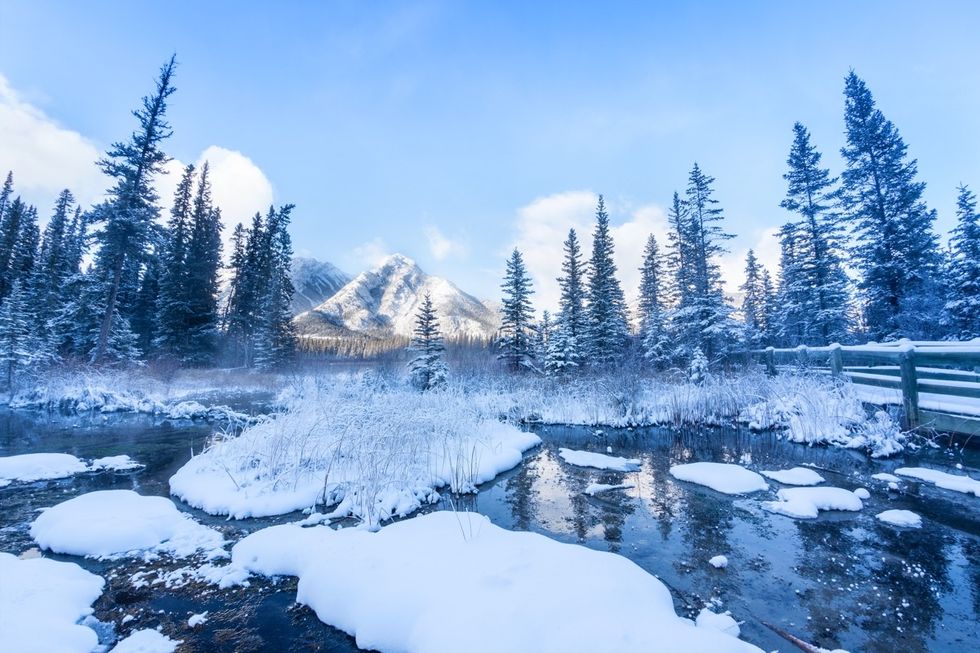 Calgary, Alberta
The 1988 Winter Olympics ski slopes, luge and bobsled runs now offer thrills to us non-Olympians, and they're located right in Calgary at WinSport Canada Olympic Park. The Olympic Oval speed skating rink and Fish Creek Park, Canada's largest urban park, are also popular attractions here. After a visit, warm up in an indoor public park with 10,500 trees and shrubs at Devonian Gardens, or catch a Calgary Flames hockey game. For more indoor fun, you can also explore the past at Fort Calgary or visit the Canada Sports Hall of Fame. Upcoming events include the citywide Calgary Winter Festival, Block Heater Folk Music Festival and Calgary Midwinter Bluesfest, all taking place in February.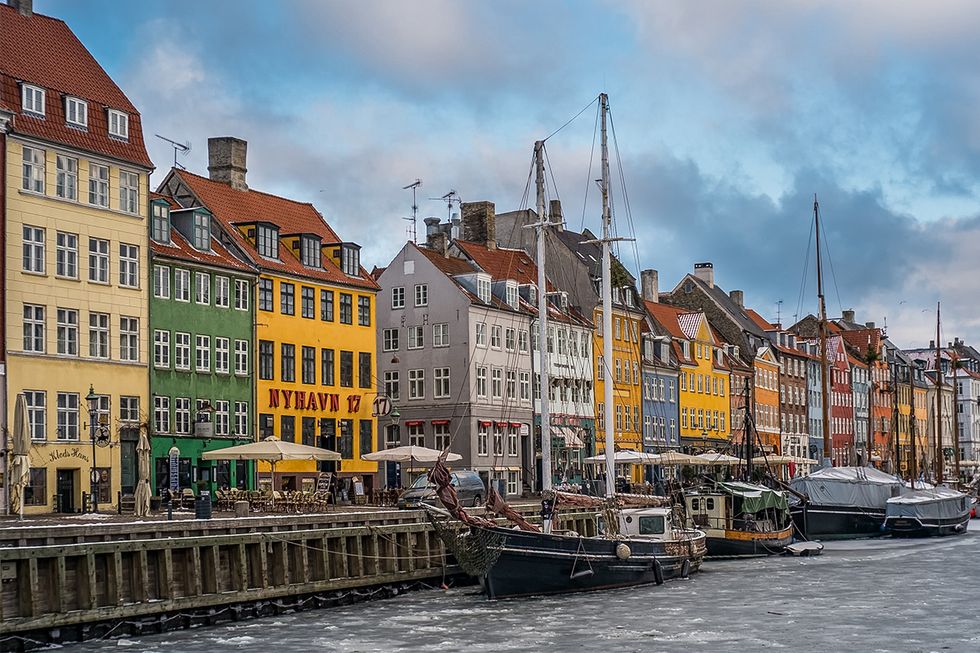 Copenhagen, Denmark
Central Copenhagen is compact and crisscrossed by light-rail trains, making it easy to get around even on the coldest days. Visit Copenhagen's countless museums, restaurants and the magical Tivoli Gardens all winter long. In February, enjoy citywide events including the Fashion Festival, Winter Jazz Festival and Copenhagen Dining Week. Gastronomic options in Copenhagen are definitely worth exploring, and range from Michelin-star restaurants — 15 to date — to a recently opened Copenhagen Street Food warehouse that features 35 food trucks and stalls serving global street food. If you have time to spare, catch a 90-minute train to the town of Odense, where you'll find a Hans Christian Andersen museum and a "winter zoo."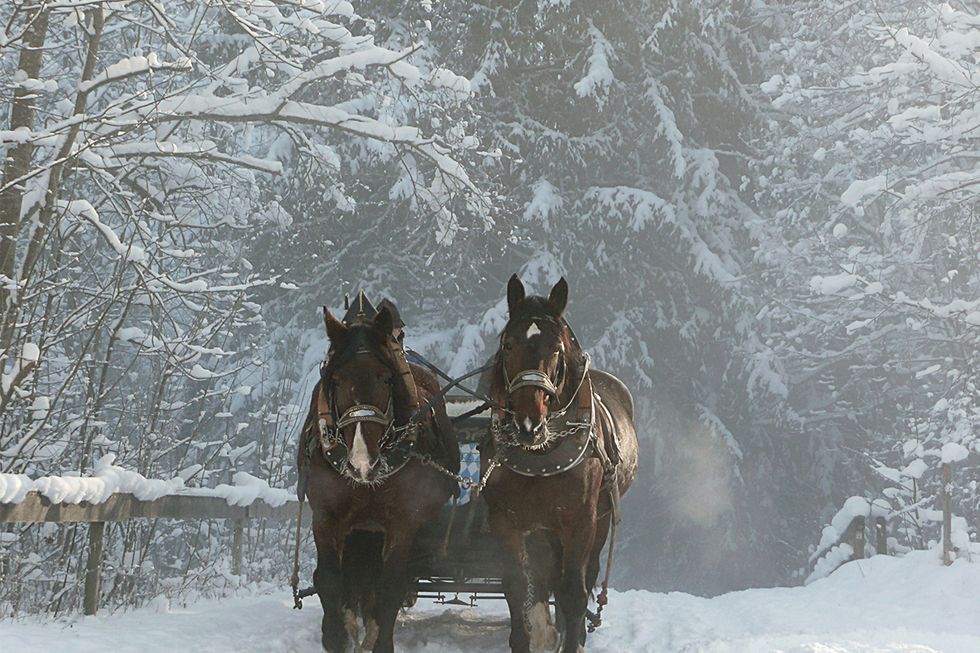 Halifax, Nova Scotia
Halifax gets tons of snow, and with it comes tons of winter activities. Major events blanket the winter season like a foot of fresh powder. Following the National Skating Championships in January are the Savour Food and Wine Festival and Nova Scotia Icewine Festival that both run into March. All winter long, you can choose among activities like skiing at Ski Martock, skating at the Emera Oval and sleigh rides at Hatfield Farm, or tour the seafaring town of Lunenburg, a UNESCO World Heritage Site.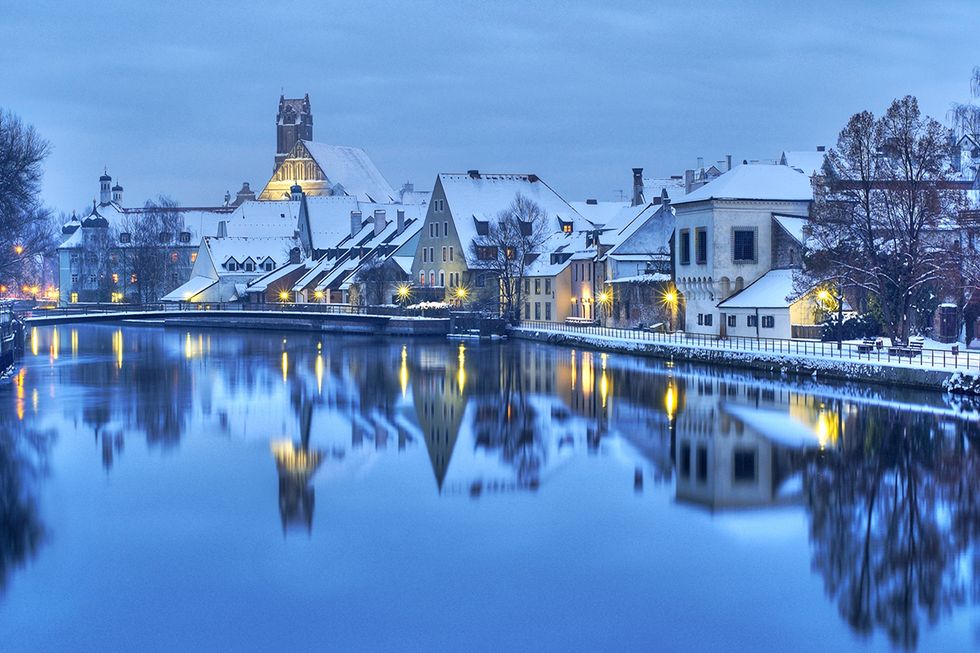 Munich, Germany
It may be the German gateway to the Alps with the Oberammergau, Zugspitze and Garmisch-Partenkirchen ski areas all within a 75-minute drive, but Munich offers much more than skiing in the winter. Visitors can take a horse carriage ride through Englischer Garden, shop at the Viktualienmarkt in the city center and ice skate on the frozen canal in front of Nymphenburg Palace. Indoor indulgences include dozens of museums, Therme Erding, Europe's largest thermal bath, and Schrannenhalle, a quarter-mile-long, iron-and-glass foodie's paradise. In the evenings, attend Circus Krone, the largest circus in Europe, see a show at the Gaertnerplatz Theater, or attend the Strong Beer Festival, which starts on February 23.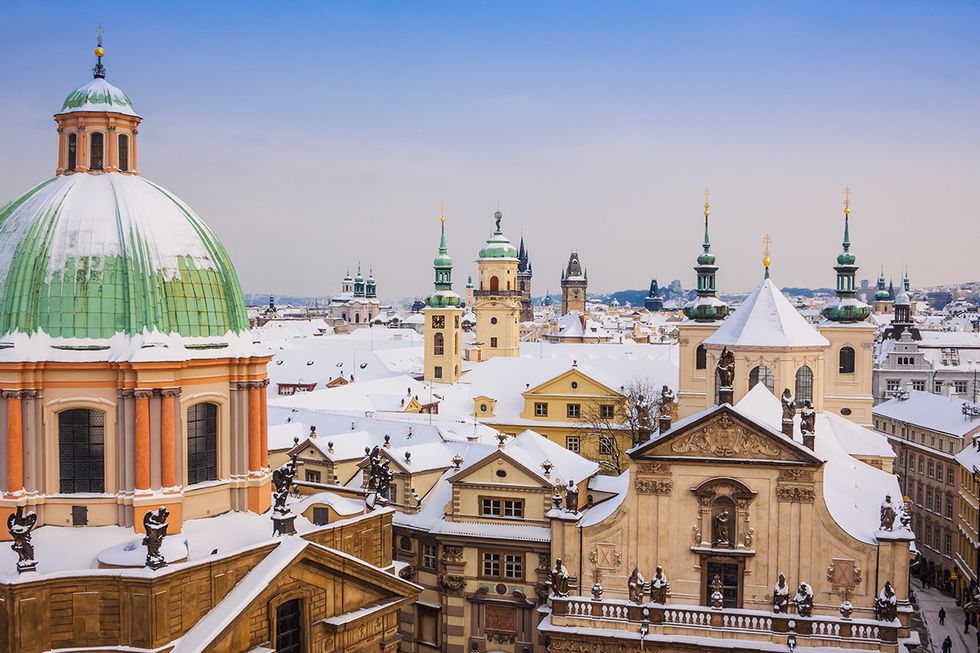 Prague, Czech Republic
The " city of a hundred spires" is overrun with tourists each summer, but the crowds, prices and temperatures drop in midwinter. The sights of Prague are always striking, from the massive Prague Castle to the architecturally rich assortment of churches, towers and bridges that surround it. Take a break from high culture to try Czech dumplings and strudels, then plunge into the beer culture with a visit to the Czech Beer Museum or Beer Spa Bernard, where a one-hour beer bath comes with unlimited consumption. Prague Carnevale, starting February 10, and two major film festivals in March are some of the city's best events all year. Finally, enjoy a selection of winter sports at nearby Herlikovice ski resort.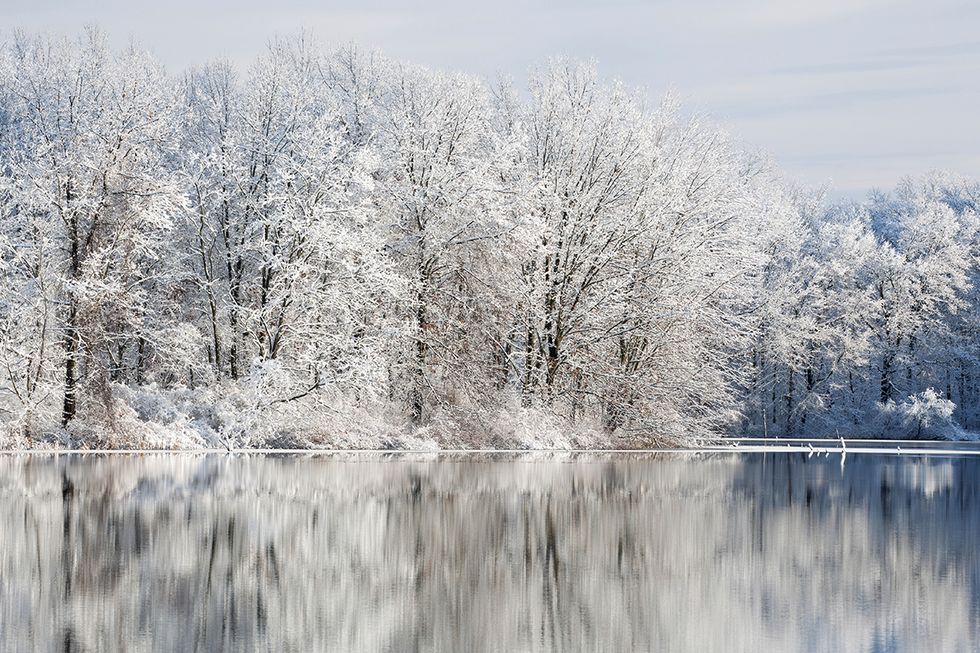 Traverse City, Michigan
With 101 inches of annual snowfall, this Lake Michigan town gives you a world of winter choices. TimberLee Hills' 700-foot hill is a joyride for tubers located right on the edge of Traverse City, and 200 miles of snowmobile trails can be found next door at Boardman Valley Natural Area. Shanty Creek Resorts' three ski areas and 51 runs and Sleeping Bear Dunes National Lakeshore's 73 miles of trails are all only a half-hour drive away. For those interested in wine, most of the nearby wine regions' 40 tasting rooms pour Rieslings and Chardonnays all winter long. A bonus for travelers visiting in February is the array of festivals celebrating wine, microbrews and music, comedy and cross-country skiing.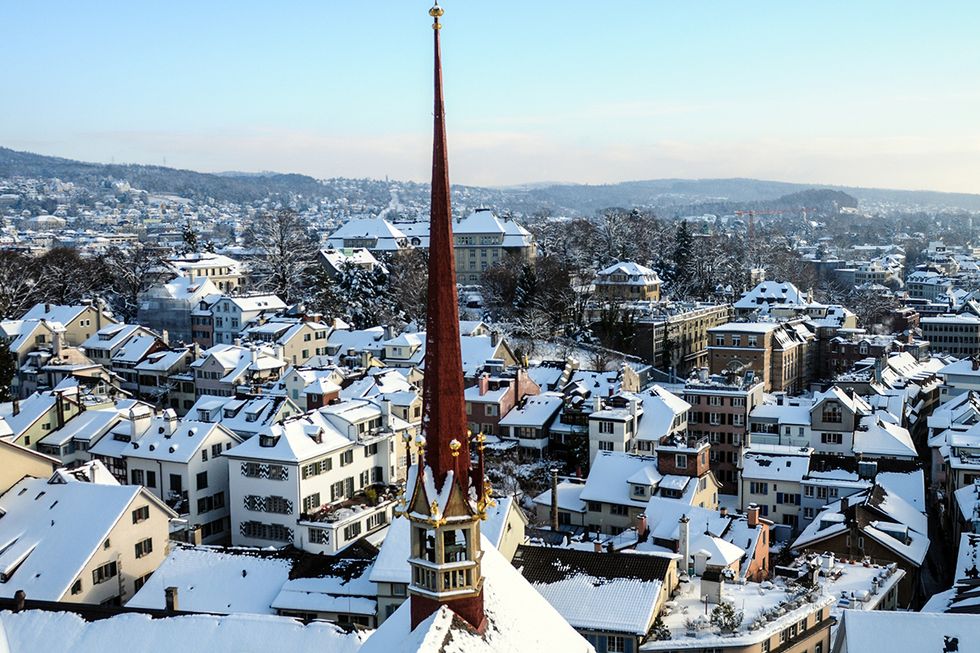 Zurich, Switzerland
Winter activities in and around Switzerland's largest city include sledding on Zurich's Uetliberg mountain, skiing at Flumserberg and cross-country skiing at Amden or Lake Whalen, but it's the season's festivals here that are truly exciting. The Swiss know how to celebrate, so try to make it to one of the area's two big winter carnivals in February or March. The Winterthur Carnival, which dates back to the 15th century and draws in 50,000 visitors, concludes with the ceremonial burning of the Böögg, or snowman, a definite must-see. Also drawing thousands of spectators are Zurich's Mercedes-Benz show-jumping tournament in late January and Art on Ice, a dazzling show starring the world's top figure skaters, in early March.
If you go
Many other northern destinations worldwide also celebrate winter with abundant activities and festivals devoted to everything from art and music to cold-weather zoo creatures. At most such destinations, travel costs are lower and the crowds are thinner during the colder months of the year. So when you plan your next getaway, think about packing a few extra layers and changing your destination latitude from southern to northern for an exhilarating change of pace.
Whether you're traveling to a new city or revisiting an old favorite, discover exciting destinations across the country and the world with our winter fare specials. Ready to plan your winter adventure? Visit united.com or use the United app to book your winter wonderland trip.
We're proud to launch a redesigned version of our United app to make it easier for customers with visual disabilities to manage all aspects of day-of travel, including check-in, viewing reservation details and flight status, bag tracking and more.
This latest version of our app is now available to both Android and iOS users, and it offers increased color contrast and more space between graphics. Furthermore, we have reorganized how information is displayed and announced to better integrate with screen reader technologies like VoiceOver and TalkBack, which are built into most handheld devices. By restructuring the way the information is organized on the app, screen readers are better able to convert text to audio in the proper, logical sequence, allowing customers to better understand and navigate the app.
"The parts of the travel experience that we all take for granted like checking luggage, getting your flight status and accessing a boarding pass can still be a challenge for someone with a visual disability," said EVP of Technology and Chief Digital Officer Linda Jojo. "These new accessibility enhancements are part of our continuing commitment to level the playing field, unlock all the customer benefits of our app and give people with disabilities more independence while traveling."
Senior Accessibility Analyst Ray Campbell is a member of United's digital team who's visually impaired and sits on the board of the American Council of the Blind. He played a key role in helping us redesign the app. He even put the app to the test as seen in this video.
"Optimizing mobile apps for tools such as VoiceOver and TalkBack has been a game changer, allowing people with visual disabilities to fully utilize smartphone technology in their daily lives," said Ray. "It's just as important for someone with a visual disability to easily access day-of-travel information and features as for any other customer. Improving the accessibility of the United app, helps us truly live out United's mission of caring for all customers."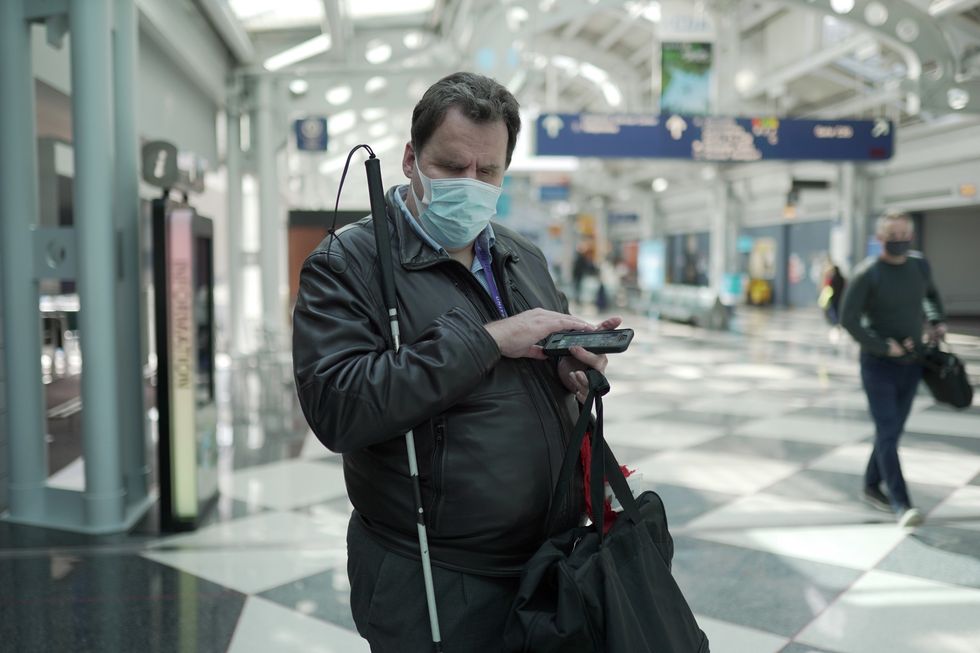 United's Senior Accessibility Analyst Ray Campbell using the mobile app at Chicago O'Hare International Airport.
Beyond the accessibility changes, our digital team enhanced the current offering while keeping the features that helped the app win a Webby People's Voice award in 2019.
For our MileagePlus® program members, the app now features a refreshed account experience for members to easily check balances, track Premier® progress, explore MileagePlus benefits, access past activity and more, all in one place.
The airline is also expanding a popular feature previously only accessible to MileagePlus members. Now, all 37 million customers who have the United app will see a contextualized home screen starting 48 hours before their flight which provides dynamic updates based on where a customer is in their travel journey. For example, customers can see the boarding status of their flight on their homescreen, access personal device entertainment onboard with one click, find a link to a map with gate-to-gate directions for connecting flights and click a quick access button to track any checked bags upon arrival.
We made slight tweaks to navigation based on customer feedback to make the app more intuitive, including making the bottom navigation persistent throughout the app. Another example is the "More" menu, which was reorganized and now contains the "Inbox" feature, which includes timely messages about boarding announcements, gate changes and other travel updates.
Customers will notice a new color palette that's consistent with the refreshed branding the airline debuted in 2019. United's digital team also made subtle design adjustments to make things more consistent and easier to find, like always using a purple bar to highlight the main call-to-action on a page and ensuring alerts and flight status icons appear the same way in every page on the app.
All of these changes are underpinned by a new back-end platform, which will ultimately make the app faster and more responsive.
The redesigned app is now available to download for iPhone®, iPad® and iPod touch® devices (as an iPhone app) and for Android devices.
Calling all AvGeeks and travelers! Take your next video call from a United Polaris® seat, the cockpit or cruising altitude with United-themed backgrounds for use on Zoom and Microsoft Teams.
Newly added to our collection is a background encouraging our employees and customers to vote. Our mission is to connect people and unite the world — and one of the most important ways to do that is to engage in the democratic process. No matter which party you support, we know our democracy will be stronger if you make your voice heard and vote.
So for your next meeting or catch up with friends and family, download the app to either your computer or mobile device to get started.
To use on Zoom:
Start here by downloading your favorite United image to your computer or mobile device. Just click "download" in the bottom left corner of the image.
Next go to your Zoom app (you'll need to download the app to access backgrounds) and click on the arrow to the right of your video camera icon in the bottom of the screen.
From here select, "choose virtual background" to upload your uniquely United photo.
To use on Microsoft Teams:
Start by downloading your favorite United image to your computer. Just click "download" in the bottom left corner of the image.

If you're using a PC, copy the image you want to use into this folder:

C:\[insert your device user name here]\AppData\Microsoft\Teams\Backgrounds\Uploads

If you're using a Mac copy the images to this folder on your computer:

/users/<username>/Library/Application Support/Microsoft/Teams/Backgrounds/Uploads

Once you start a Teams meeting, click the "…" in the menu bar and select "Show background effects" and your image should be there
Earlier this summer, we shone a light on our flagship partnership with Special Olympics and our commitment to the Inclusion Revolution. In that same story, we introduced you to our four Special Olympics Service Ambassadors, Daniel, Kyle, Lauren and Zinyra (Z), who, this month, celebrate one year working at Chicago O'Hare International Airport as part of the United family.
This groundbreaking, inclusive employment program took off as a part of our ongoing partnership with Special Olympics, a community relationship that employees across the company hold close to heart. The original 'UA4' (as they call themselves) have become an integral part of the United team serving customers at O'Hare Airport. Even from behind their masks, their wide smiles and effervescent spirit exude and bring life to the service culture of excellence we strive towards every day.
"The UA4 are more than just customer service ambassadors. They are shining examples of how inclusion, accessibility and equity can have monumental impacts on the culture and service of a business and community," said Customer Service Managing Director Jonna McGrath. "They have forever changed who we are as a company. While they often talk about how United and this opportunity has changed their lives, they have changed ours in more ways than we can count."
In the two years of partnership with Special Olympics, United employees have volunteered over 10,500 hours of service at events around the world and donated over $1.2 million worth of travel to the organization.
"This inclusive employment program is what community partnerships, like ours with Special Olympics, are all about: collaborating to identify areas where the needs of the community intersect with the cultural and business opportunity, then creating the infrastructure and programming to bring the two together," said Global Community Engagement Managing Director Suzi Cabo. "Through this program, our goal is to show other companies that when you put a committed effort and focus towards inclusion and breaking down barriers, you transform lives. I challenge other business around the world to follow our lead in joining the Inclusion Revolution."
Check out the video below to hear from our Special Olympics Service Ambassadors firsthand.
Scroll to top