The ultimate bucket list
Story by Eric Benson | Illustrations by Sara Stode | Hemispheres June 2016
Ten of the world's most accomplished adventurers on the one thing they'd like to do before it's all said and done.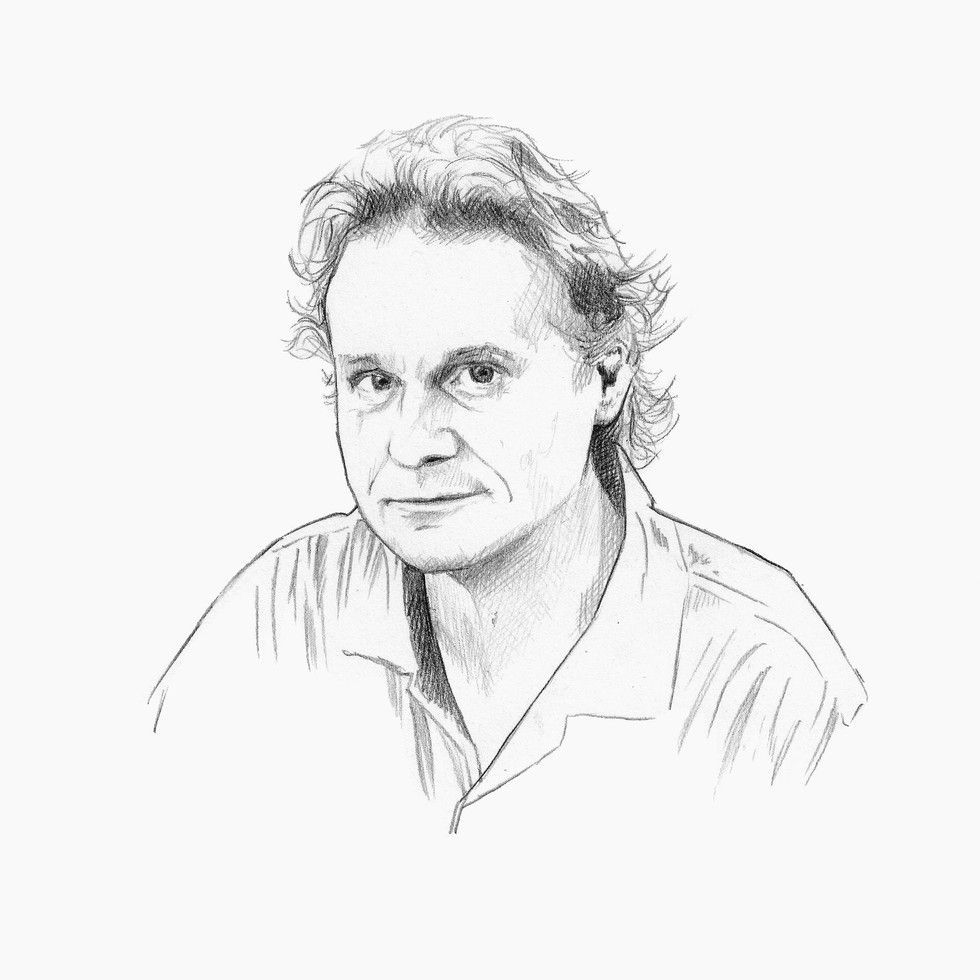 Wade Davis
Anthropologist; ethnobotanist; author, The Wayfinders
Sailing from Hawaii to Rapa Nui aboard the Hokule'a
We know for a fact that, 10 centuries before Christ, when Europeans were hugging their shores for fear of the open ocean, the ancestors of the Polynesians set sail into the rising sun. These wayfinders knew that every island in the Pacific has its own unique refractive pattern, so they could read the waves the way a forensic scientist would read a fingerprint. It was all based on an attentiveness to the elements.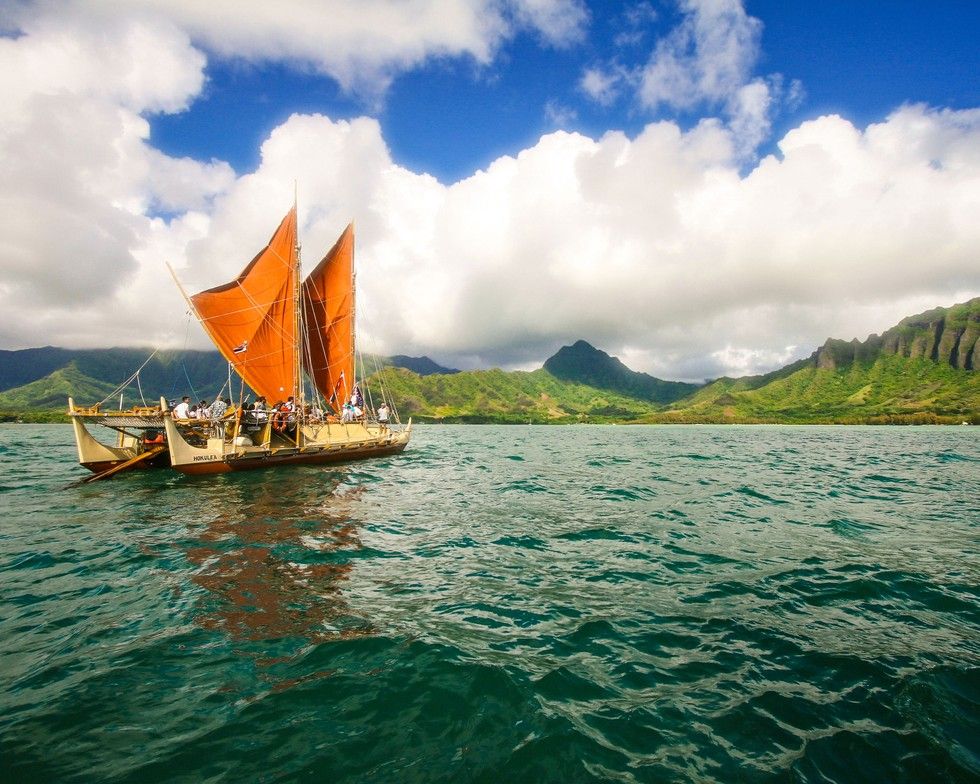 I've studied the wayfinders, and I've sailed on the Hokule'a, which is reviving both that navigational tradition and Polynesian culture itself. But I've never done an extended journey aboard it. I'd love to sail with them across the Pacific, maybe from Hawaii to Rapa Nui [Easter Island]. The Hokule'a is basically a catamaran that's wrapped together by five miles of rope, and everything happens on the ocean deck. You cook on the deck. You sleep on the deck. The wayfinder navigates from the deck. There is no compass.
The most amazing thing about that wayfinding tradition is that it was based on dead reckoning. You only know where you are by remembering how you got there. So the navigator has to sit monklike on the stern of the vessel, never fully sleeping, keeping in his or her mind all the data accumulated over the course of a multiweek journey—every shift of the wind, every shift of the tack of the vessel, every sign of the sea and the stars.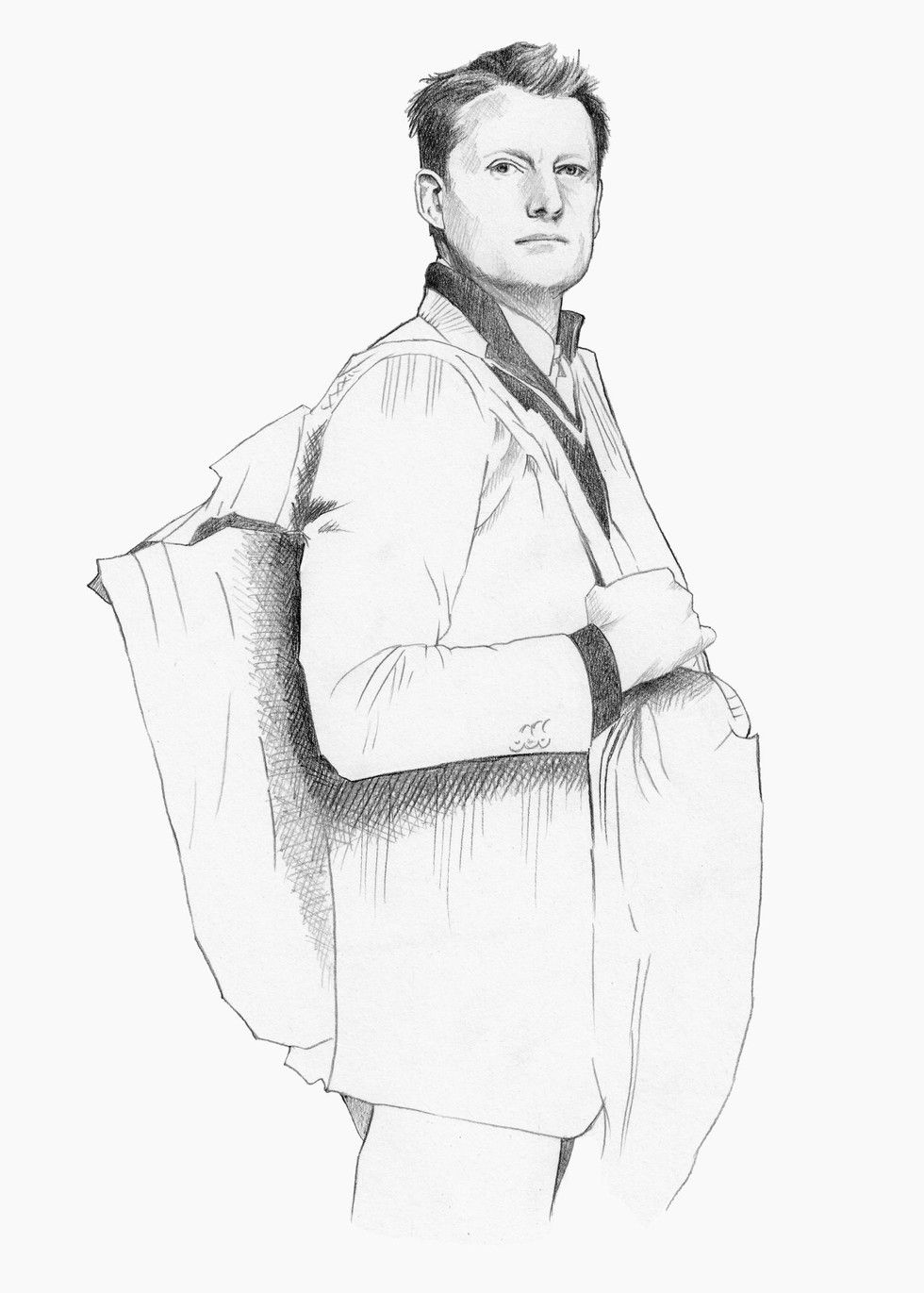 Benedict Allen
Explorer; trustee and member, Council of the Royal Geographical Society
Traversing the Taklamakan Desert, China
There's a desert in northwestern China called the Taklamakan, and it's the largest waterless place on the planet: 600 miles from west to east, and no one has ever crossed it. It haunts me. The name Taklamakan means "go in and you won't come out."
I love the idea of somehow assembling a camel train and just crossing the whole lot. It's almost impossible. You'd need so many camels. You'd need camels to carry water, and you'd need camels carrying water for those camels. I think just managing the camels would be a massive challenge. Camels aren't like horses or mules or dogs—they don't need humans. They could walk off at any time, and if that were to happen, it would be the end of you. So you've got to win them over. You've got to be the one that the camels want to follow. But to maintain control over even one camel is quite hard. So I think the biggest danger in the Taklamakan is of a camel rebellion. I had this once when I crossed the Gobi Desert with a camel called Jigjik.
Two thousand years ago, there were little forts in the Taklamakan, but the whole area has dried up much more since. Now, those forts are sort of lost cities. Marco Polo talked about the Taklamakan. He didn't name it, but he told us how, walking along the Silk Road, people would get lured by spirits of the desert and go off into this place. And he told of a caravan of camels laden with plundered silver disappearing into the Taklamakan.
People talk about camels being the ships of the desert, and there is this feeling when you're with a camel that you're launching on a journey into outer space. That's why I love the desert. It's not easy to find a place on the planet where you can just disappear.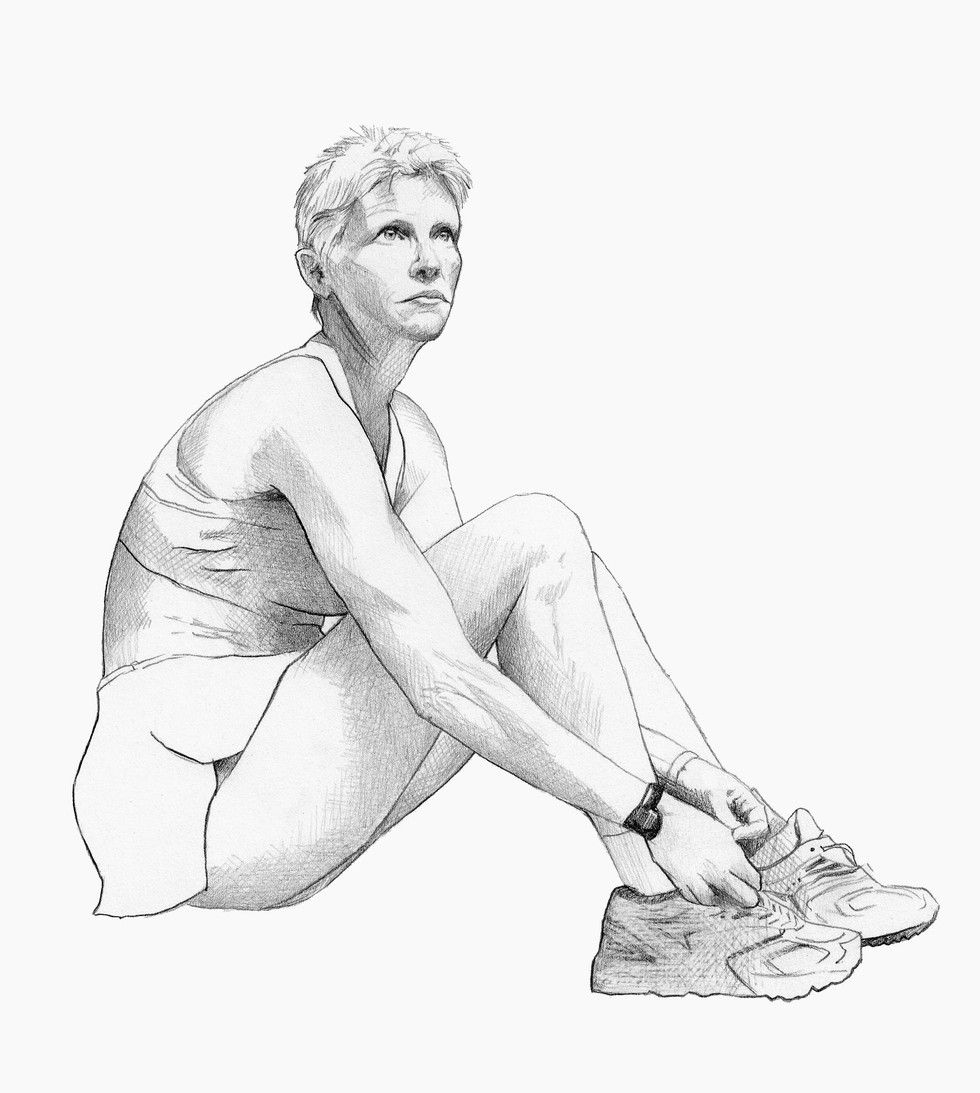 Pam Reed
Two-time overall winner, Badwater Ultramarathon; author, The Extra Mile: One Woman's Personal Journey to Ultra-Running Greatness
Running the Grand to Grand Ultra race, Southwestern U.S.
I've finished Badwater 11 times. I've done 44 Ironmans. I've done 100-mile runs more than 100 times. So lately I've been trying to do a lot of new things. The past two years I was in Alaska and Minnesota, and I ran in races where I had to pull a sled. It was 100 miles in Alaska, and 135 miles in Minnesota. The next thing I think I'd like to try is a stage race.
The key in stage races is that you have to carry everything with you. They'll give you water, but that's it. So you have to get all your food, sleeping bag, and supplies into a little backpack. And there's one stage race in the U.S. that I'm really eager to do. It's called Grand to Grand. It's 170 miles over seven days on trails from the north rim in the Grand Canyon to the Grand Staircase in Utah.
It would be a challenge. I recover really fast day to day, but I'm not good at packing things. The challenge is trying to figure it all out. I think I should be OK with rationing what I'm eating, because I don't really eat that much, but when I don't have an abundance of something, it makes me nervous. But I've run the Grand Canyon rim to rim before with friends, and I just love that area. I love, love, love the desert.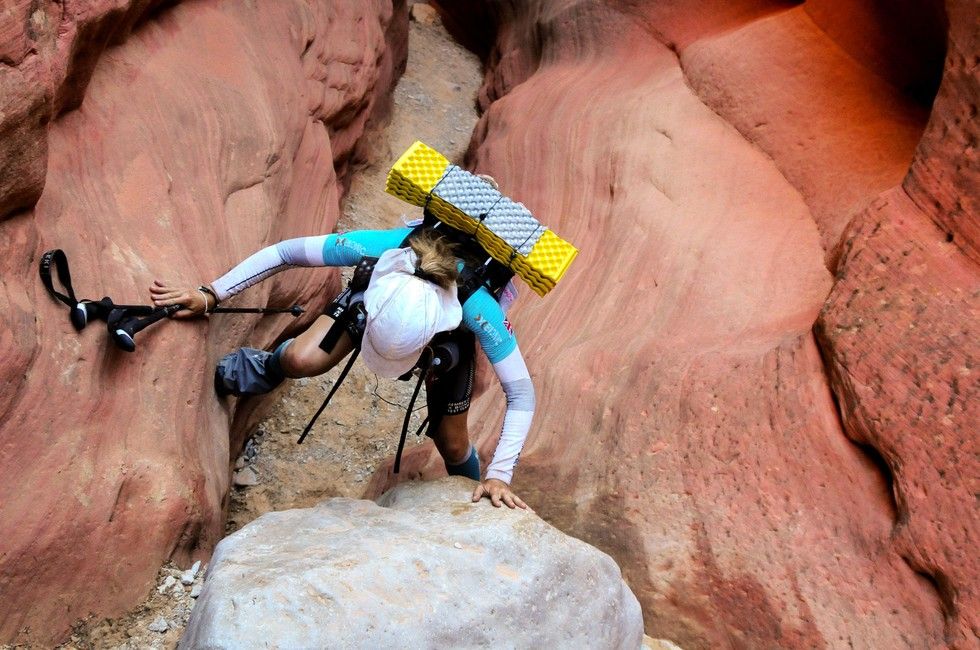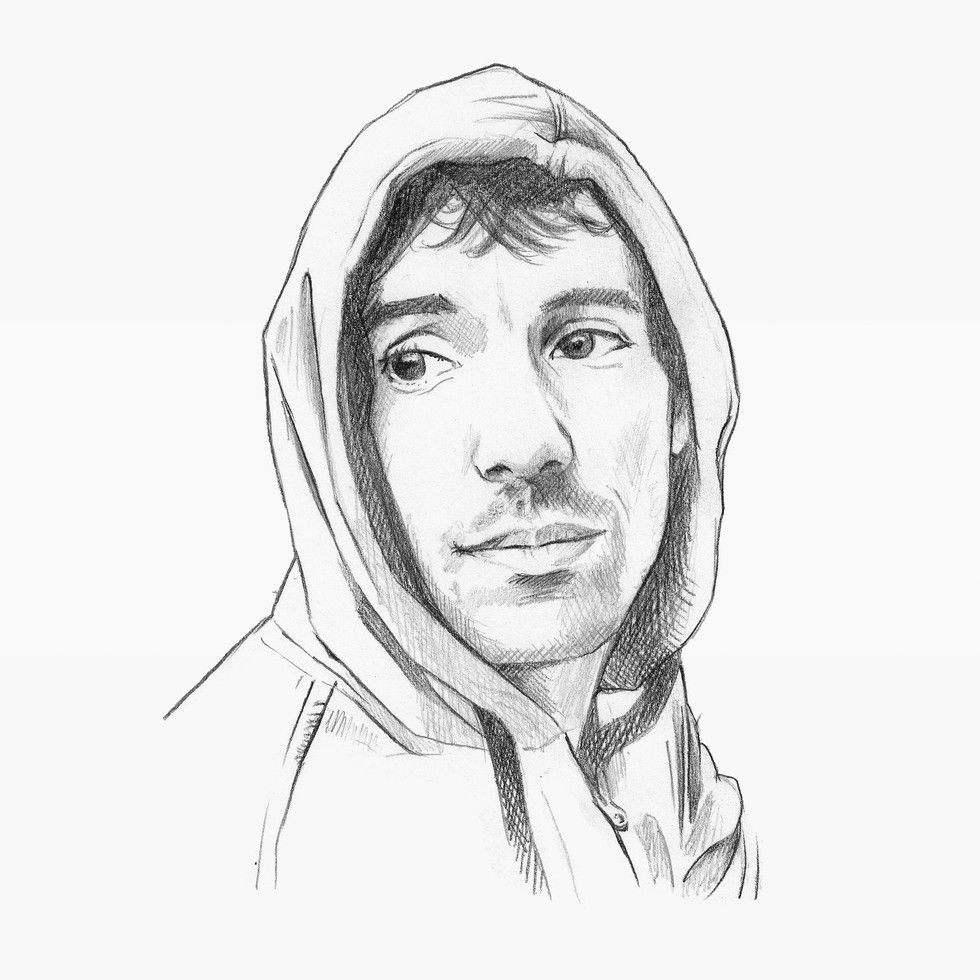 Alex Honnold
Rock climber; author, Alone on the Wall
Climbing the Trango Towers, Pakistan
I've known about the Trango Towers as long as I've been a climber, which is forever, basically. They're in the Karakoram range in Pakistan, right on the border with China and India, and they're three enormous spires that are up to 5,000 feet tall. They start at around 15,000 feet, so the summits are at 20,000 feet, and it's super-hard granite, big-wall climbing. There was actually a National Geographic cover story about them in the '90s, where a guy called Todd Skinner, one of the really famous climbers from the last generation, spent 60 days or something working on the wall of one of the Towers so that they could free climb it, which means you still use ropes but you're climbing with just your hands and feet. It was a big story that year.
All of the Trango Towers have been climbed many times on many routes, but everyone has done them expedition-style, which means you climb them over months and months. No one has ever climbed them Yosemite-style, which means in a single push, usually a single day. My goal would be to climb all three of the towers that way.
I know it's possible to get up them pretty quickly. I have some friends who almost climbed one of the Towers in 20 hours or something, but they got stopped near the top because they didn't have ice-climbing equipment. To climb them in a single push, you'd have to get the right weather window, and you'd have to strike when you were feeling fit and feeling healthy, which is hard when you're living in base camp at 14,000 or 15,000 feet and eating stringy goat
The Towers are just so big and intimidating. It'd be the most time I've spent at altitude. It would be the highest I've ever gone. It'd be the biggest granite walls I've climbed, basically. Everything about it would be a step bigger.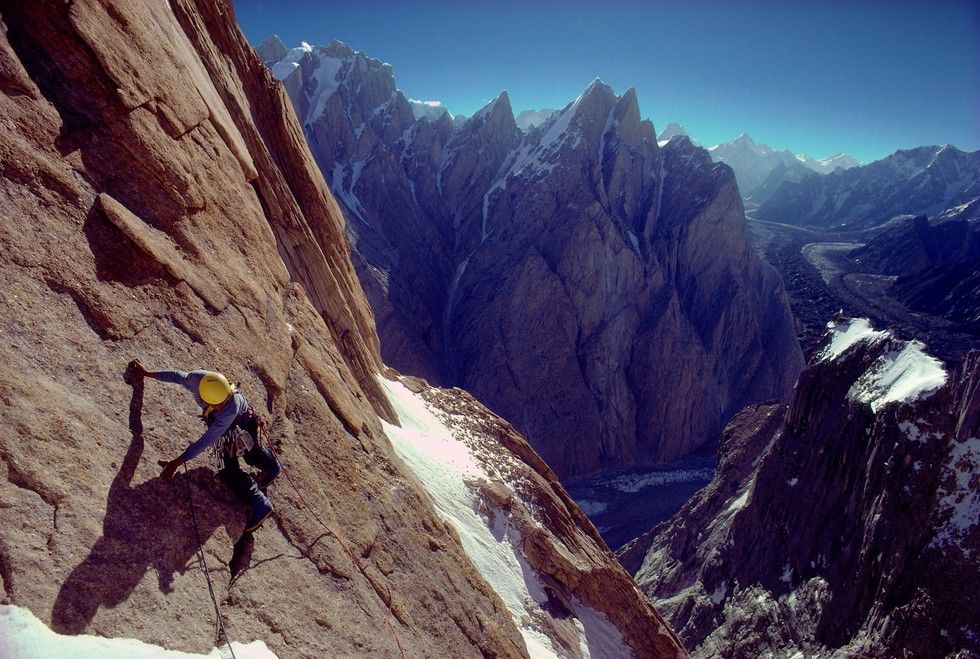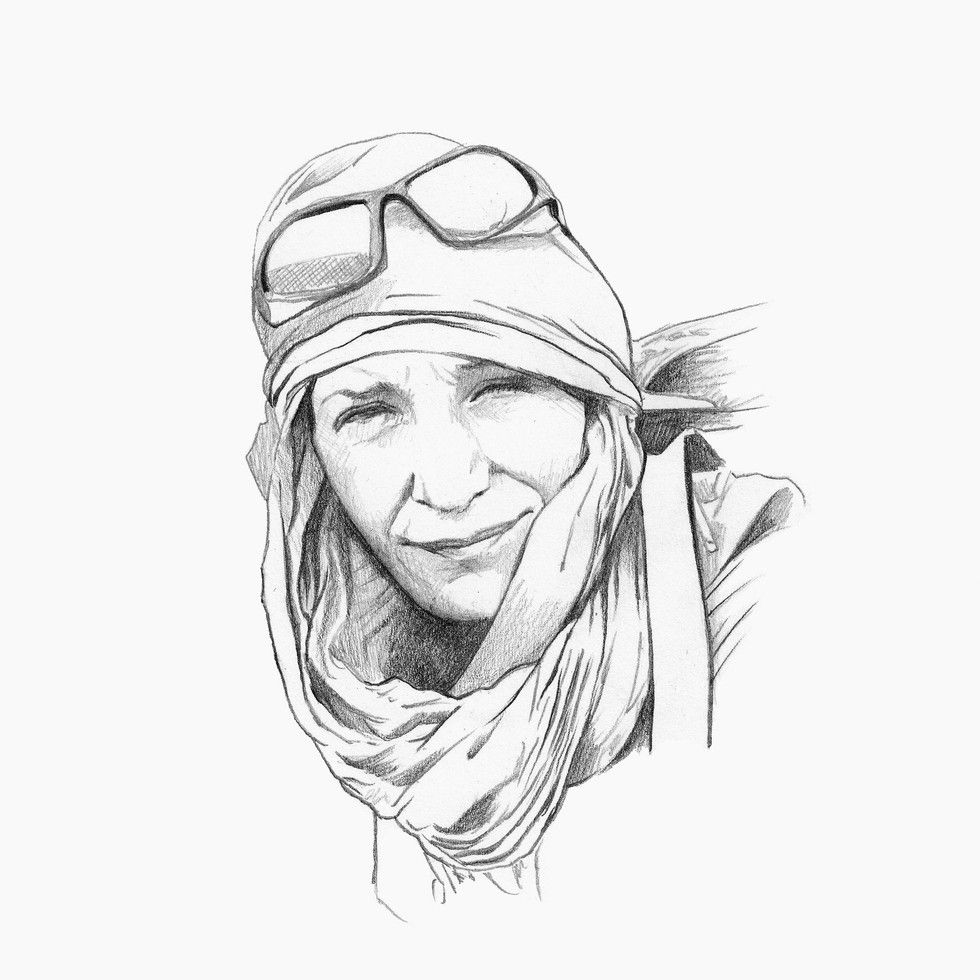 Sarah Marquis
2014 National Geographic Adventurer of the Year; author, Wild by Nature
Hiking Socotra, "The Pearl of the Indian Ocean"
I dream about so many things, but for me there is this magical place where I've always wanted to go: the remote Yemeni island Socotra. I've always had a love for trees, and on Socotra there are these weird, fascinating dragon's blood trees. They have shapes and colors that don't look like anything else in the world. They almost don't look natural, like they should be on the moon. Water is scarce there, so the trees survive on condensation. When I look at pictures of them, I feel I'm in Alice in Wonderland. This is a sacred place. I know I will go there some day. I don't know when, but I will go there, because those trees fascinate me.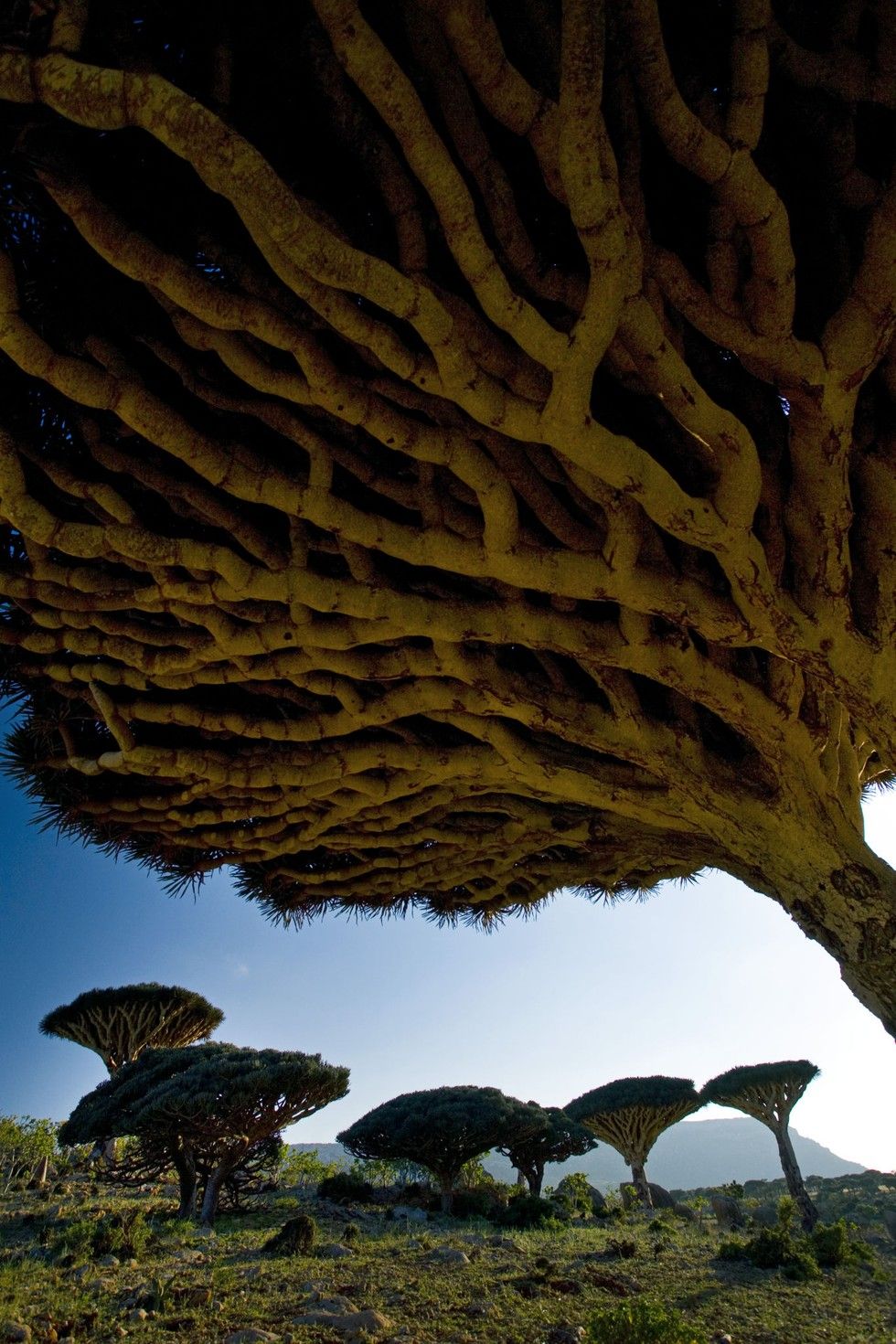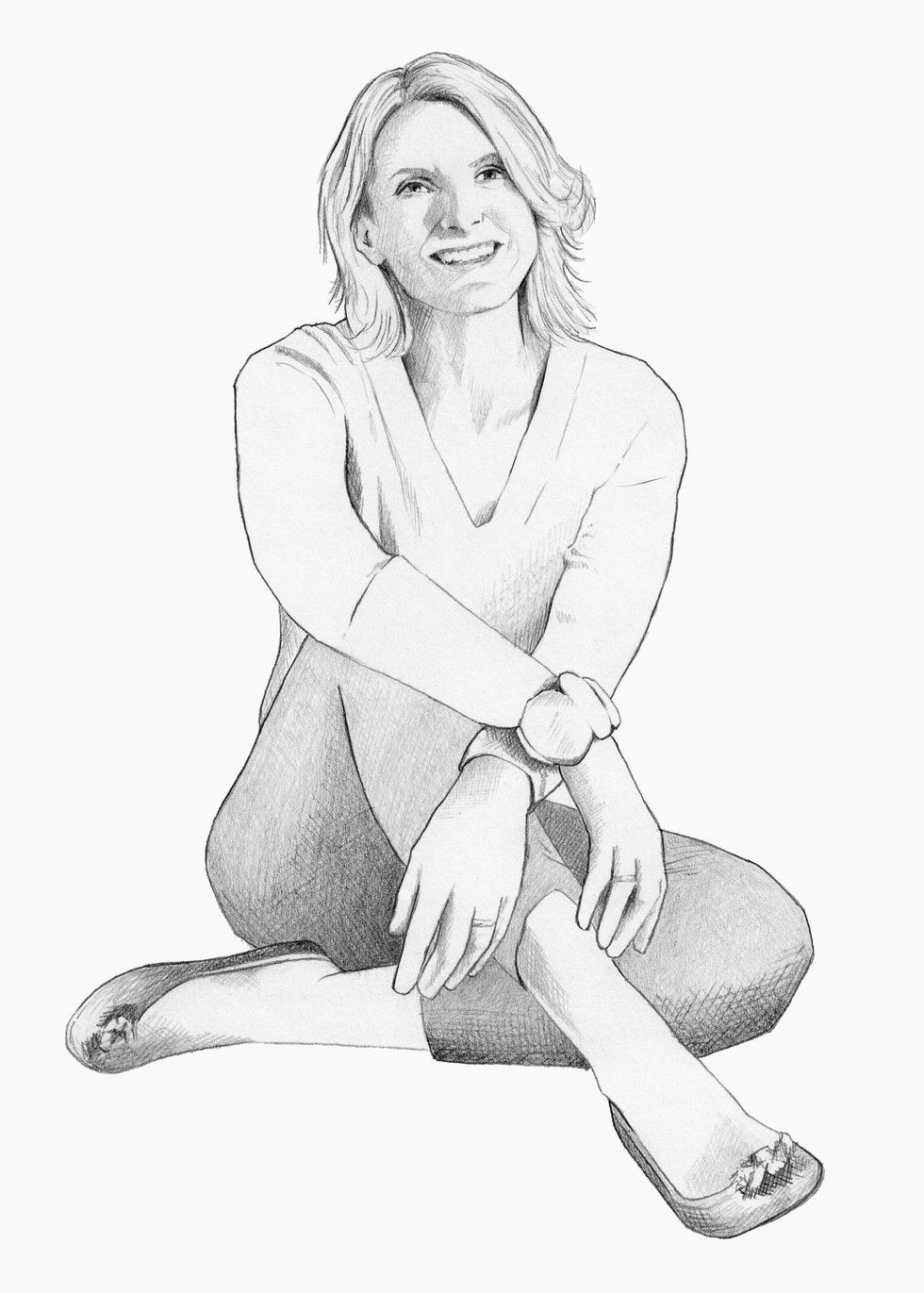 Elizabeth Gilbert
Author, Eat Pray Love
I want to go to Japan because I'm a really passionate gardener. I wrote an entire novel about moss called The Signature of All Things, and the greatest moss gardens in the world are in Japan. There's a meditative quality to all gardening, but when that is made visible in a temple garden, with monks in the moss beds with tweezers going stem by stem, piece by piece, it's very similar to a meditational devotional practice. Part of the appeal of Japan for me is the spiritual world—as long as it's followed by a very good meal.
Juliana Buhring
Fastest woman to circumnavigate the globe by bike; author, This Road I Ride
Cycling the Transfagarasan, Romania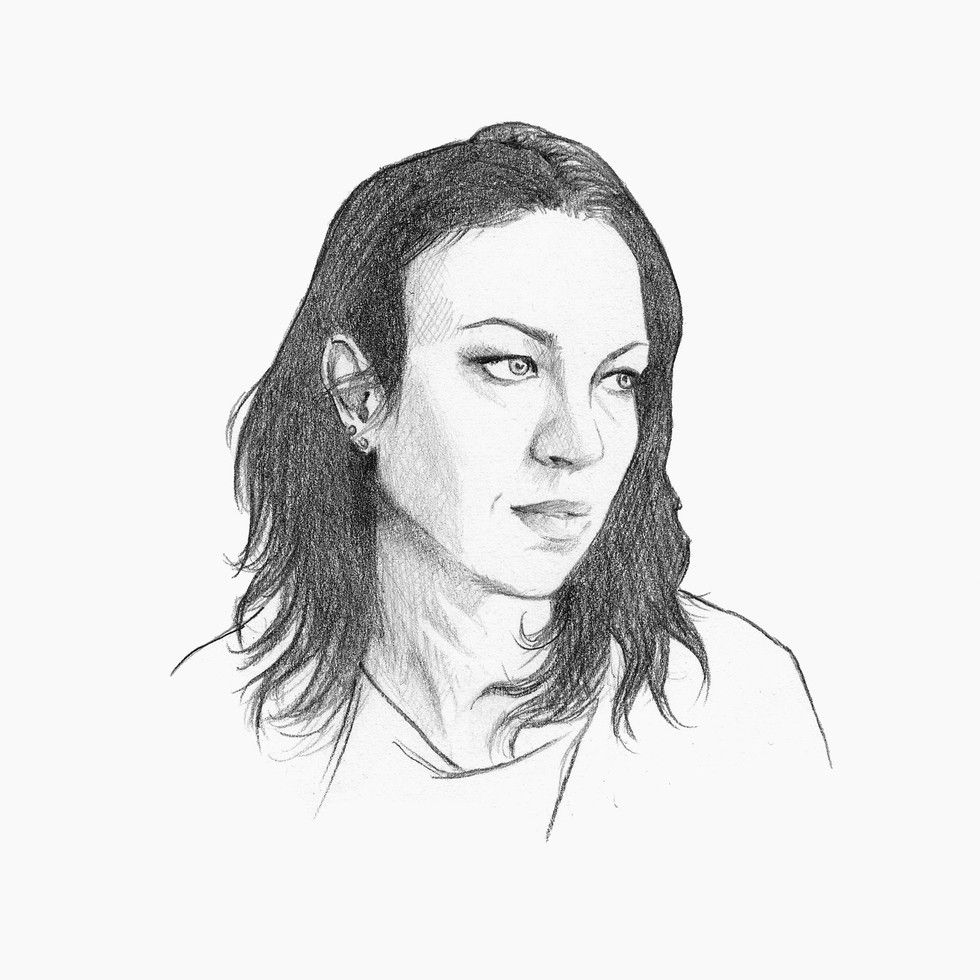 When you start going on massive adventures, at least by bike, you're able to cover a lot of territory, so your bucket list ends up growing, and it doesn't really end. But there's a mountain road in Romania called the Transfagarasan that I'd really like to do. It's one of the most spectacular roads in the world.
I heard about it through Top Gear. They were like, "For riding a car or a motorbike, this is the most awesome road on Earth." I was like, "Wow, I gotta do that"—but by bike, obviously.
The road starts at the village of Bascov, and it follows the river valley before you start to climb pretty quickly. It's very windy, just constant switchbacks going up and up. It passes Curtea de Arges Monastery, then it goes past the castle of Vlad the Impaler—Dracula's castle. You can actually take the 1,480 steps up to visit the castle. I'd run up them.
At the very top is a glacier lake, Balea Lac, and in the wintertime it's where they build an ice hotel. It was the first ice hotel in Eastern Europe. It's more than 2,000 meters high. When you start heading down, you pass the Balea Cascada, the waterfall, and then the road goes into a long, long descent into a valley. It's only 90 km, so it's something I can do in a day, but it's still going to be a great, challenging ride. You have to do it in the summer, though. It's snowed-in for much of the year.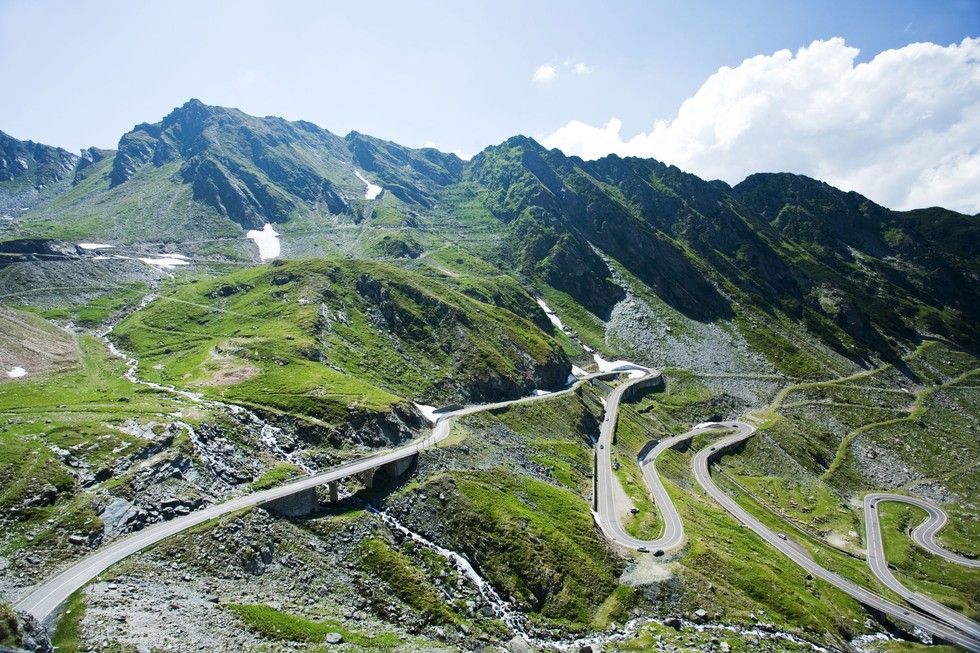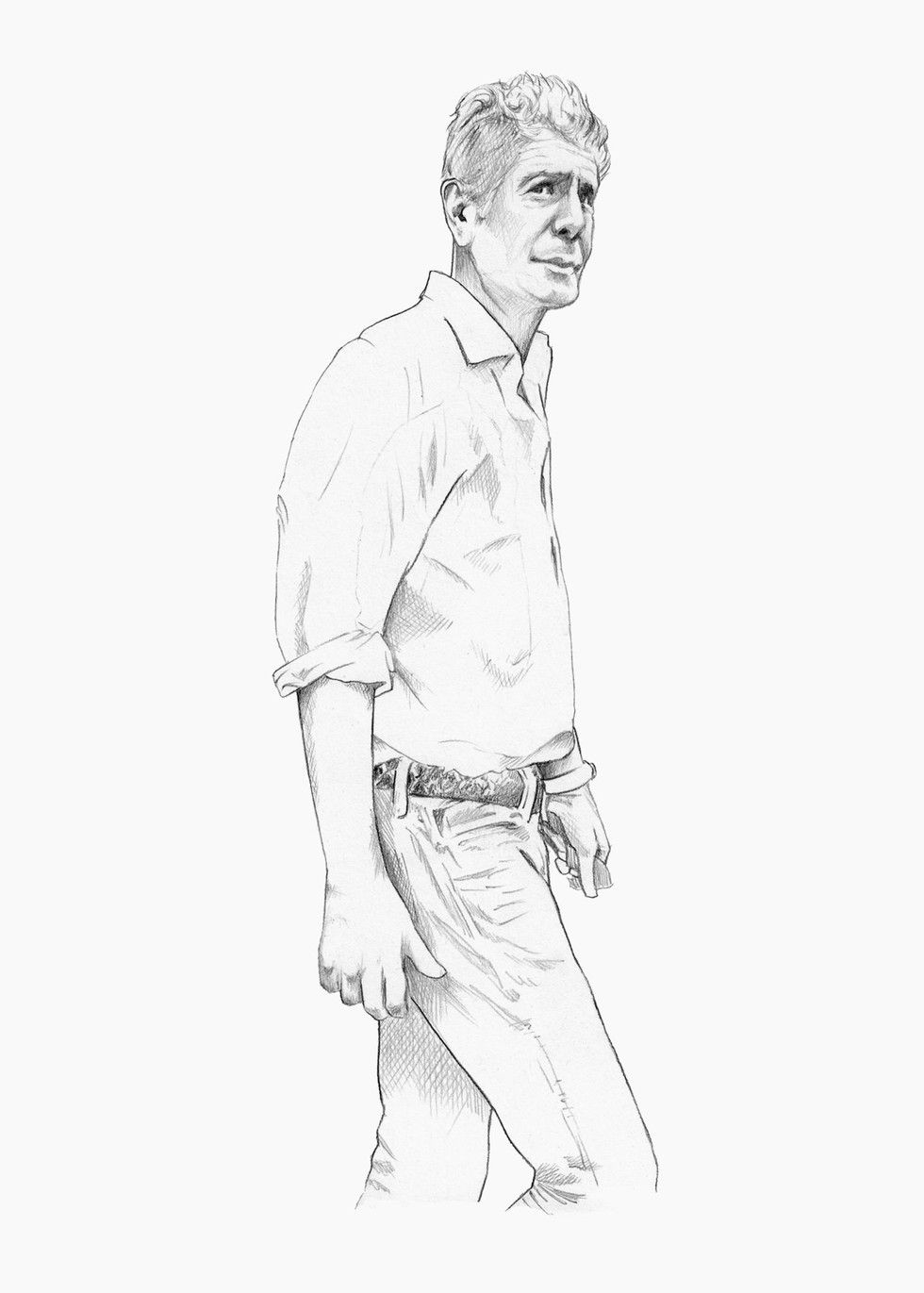 Anthony Bourdain
Host, Parts Unknown, CNN
If I were looking to go somewhere for the food, I'd go back to Japan. Much like Italy, the food in Japan is very, very seasonal and very, very regional, so I'm sure I've missed many things—maybe I've missed most things. But of all the places where I've made television, Japan is the one that I keep going back to the most. It's a continuing obsession.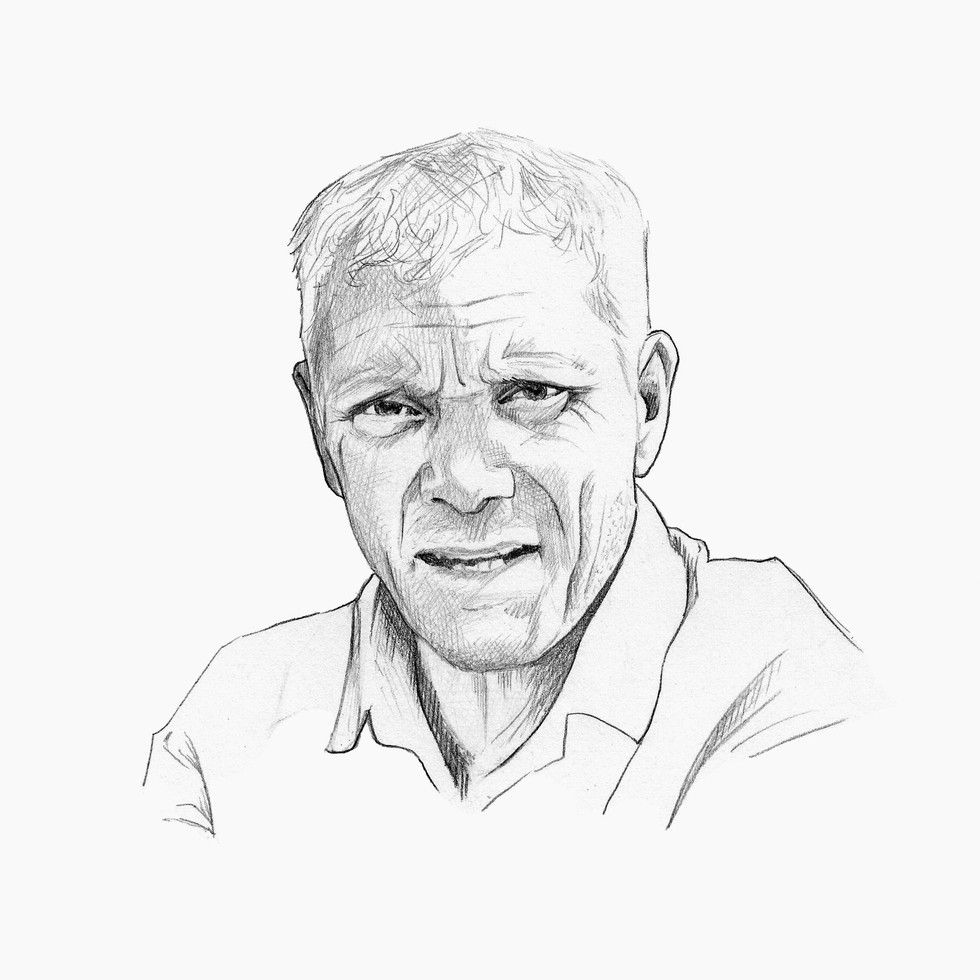 Jeremy Wade
Host, River Monsters, Animal Planet
Fishing the Congo River, Central Africa
You know that old saying, "You can never step in the same river twice"? I've been to the Congo four times, but every now and then I get a thought in my mind: Is there another Congo trip in me? It is a huge river. I could go to a different area, or maybe I'd go back to the same area where I first went, in 1985. Back then, I got a ride on a boat that was very infrequently traveling up and down the river. I say "boat," but it was really eight or nine barges, all lashed together, with a couple of thousand people on board. It was like a floating city.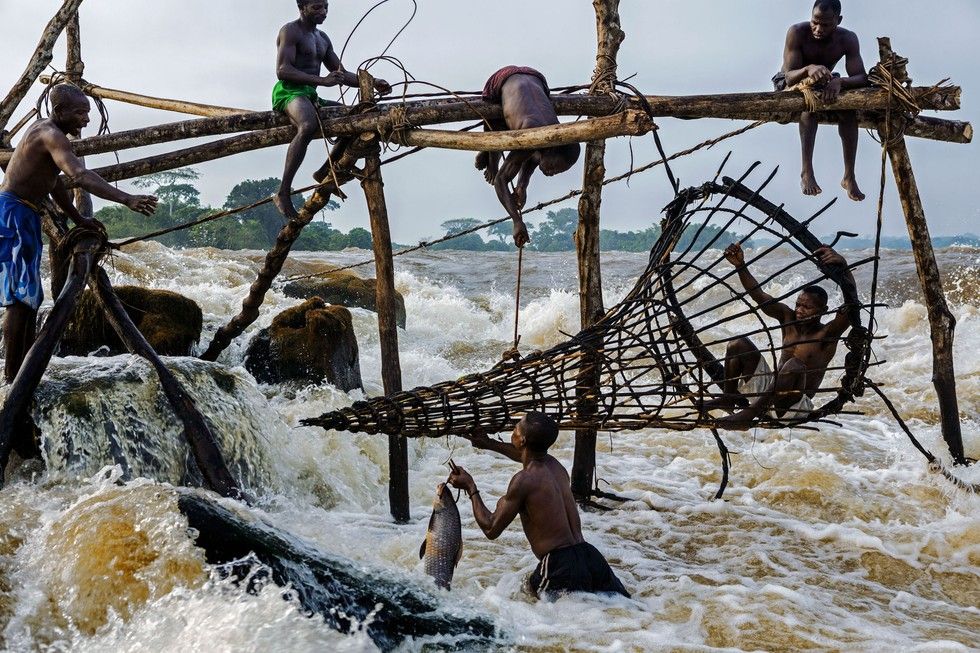 The fish that first brought me there was the goliath tiger fish. It lives only in the middle part of the Congo and looks a bit like a scaled-up piranha. It grows to 100 pounds, but there are rumors that some are 200 pounds—as big as a person. Their sharp teeth interlock very precisely and are about an inch long. To give that some kind of context, that's about the size of the teeth you will find on a 1,000-pound great white shark. If you are bitten by a goliath tiger fish, people in the Congo say it's because a sorcerer has inhabited the body of that fish. It's a part of the world where people don't believe in things just happening by accident.
Diana Nyad
Record-setting long-distance swimmer, Cuba to Florida; author, Find a Way; motivational speaker
Staring on Broadway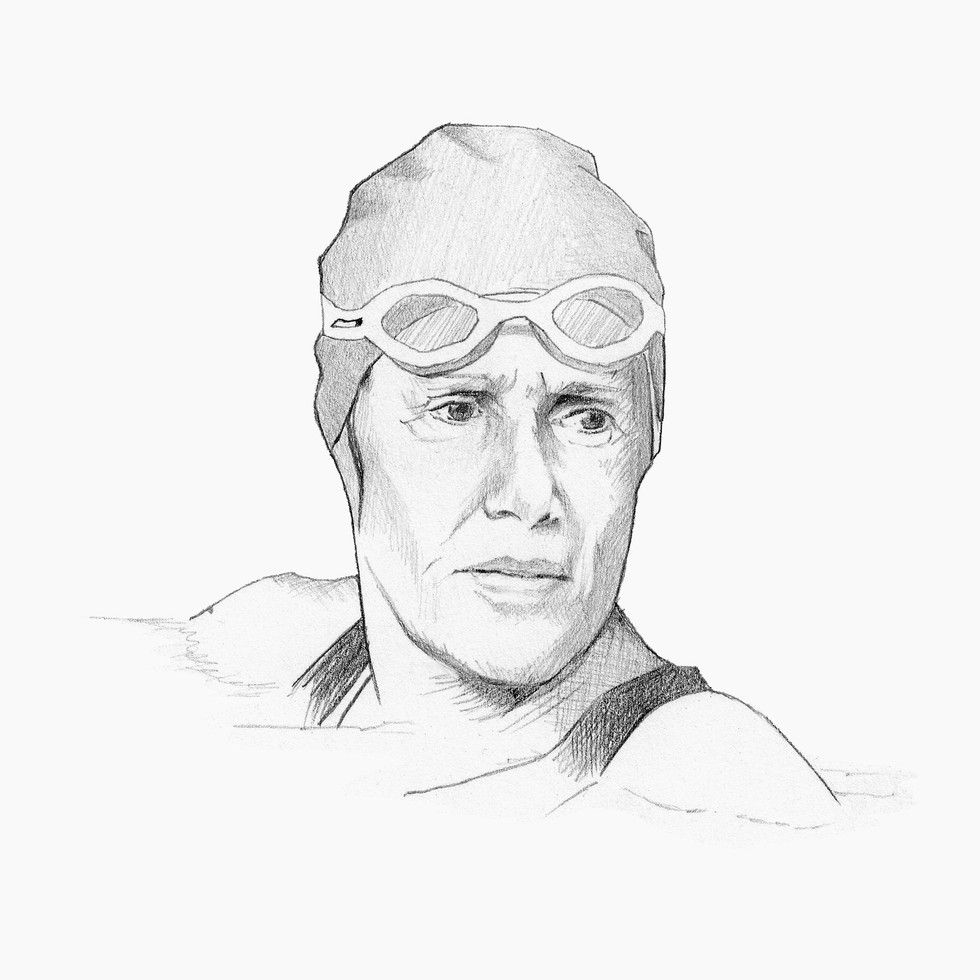 Honestly? I want to be on Broadway. I've always been a storyteller, and Broadway is the biggest stage there is for storytelling. My dream is to work with the director Moisés Kaufman. He knows I'd love to meet with him. I'm not saying he's going to do my show, but he's willing to consult with me.
This would be a one-woman show, and it would largely be the narrative of me realizing my lifelong dream, which was the swim from Cuba to Florida. We debuted a version of that in Key West last year, and it was good, but I wouldn't call it ready for Broadway. I probably don't even know yet what all the things are that I still need to know.
That's my bucket list for now, but who knows? I could talk to you in 10 years and tell you that I've never gotten a chance to climb Machu Picchu. Right now, though, that feels a little petty to me. I'm at a stage in life where I'm looking to do things that move more people.
The reason those people on that beach in Key West were weeping when I finished the swim from Cuba—and they weren't crying, they were weeping—wasn't because of the record; it was because of the elements that they could relate to for their own lives. They weren't saying, "Yeah, I'm going to swim from Cuba to Florida," or "I'm going to do the Ironman." They were weeping because this was about dreaming big. It was about tapping into your potential. And what I'd be doing on stage, it's the art version of that same thing.
But I'll tell you one thing: I try to stay in kick-ass shape. I try to stay in the kind of shape where if you called me tomorrow and said, "Hey, Diana, a group of us are going down to climb Machu Picchu on Monday—someone had to drop out and we got an open spot, you want to go?" I could tell you, "Yep, I'm ready. I'm ready right now."
On March 19, 2020, United operated its first flight carrying cargo without passengers on board. While the passenger cabin was empty, its cargo hold was completely full, carrying more than 29,000 pounds of commodities from Chicago O'Hare International Airport (ORD) to Frankfurt Airport (FRA).
A year later, United Cargo has operated more than 11,000 cargo-only flights carrying more than 570 million pounds of freight. To support the COVID-19 pandemic recovery efforts, United Cargo has also transported more than 113 million pounds of medical and pharmaceutical products on both cargo-only and passenger flights as well as approximately 10 million COVID-19 vaccines, providing global communities access to the items they have needed most.
"At the beginning of the pandemic, we knew we were uniquely positioned to utilize our widebody aircraft and our network to keep commodities moving, so we quickly mobilized various departments throughout the airline to launch a cargo-only network of flights that would keep commodities moving," said United Cargo President Jan Krems. "Thanks to those efforts, United Cargo has delivered millions of items to countries all around the world. We would not have been successful without the steadfast support of our employees, industry partners and our customers."
Since last March, United Cargo has transported almost 850 million pounds of freight on cargo-only and passenger flights. The airline will continue to monitor market trends adjust its cargo-only flight schedules to help ensure we are meeting our customer's evolving shipping needs.
Whether you haven't flown with us for a while or just need a quick refresher before your spring trip, read this list of tips to know before your flight and arrive at the airport travel-ready:
1. Download the United app for contactless bag check, travel assistance and more
Before your flight, download the United app to view your flight status, check in, sign up for flight notifications, locate departure gates, access our free personal device entertainment when available and more. We've also updated our app with new features that can make your trip a little safer, including contactless bag check.
Don't forget to use Agent on Demand for help with any and all questions you may have before your flight. This new capability is available at all our U.S. hub airports and allows you to use your own mobile device to contact a customer service agent via phone, video or chat to help with day-of-travel questions while you're at the airport. Learn more about Agent on Demand here.
2. Check out the Travel-Ready Center
Our Travel-Ready Center makes it easy to get a personalized overview of everything you need to do in preparation for your flight. Just enter your confirmation number or MileagePlus® number and you'll find detailed information on all the documents, tests and more that you'll need for your trip.
3. Read and sign the Ready-to-Fly checklist
Before completing check-in, all United travelers will need to read our Ready-to-Fly checklist and confirm that they understand and agree to our policies. These include:
Acknowledging that you haven't had any symptoms of COVID-19 in the last 14 days
Agreeing that you will not fly if you have tested positive for COVID-19 within the last 21 days
Confirming that you will follow all policies regarding face masks, social distancing and other health and safety measures we've adopted
4. Arrive early; avoid the stress
Airports can be busy, especially during peak travel periods like spring break season. The TSA advises arriving at the airport two hours before your flight for domestic travel and three hours for international travel in anticipation of long security lines. This can help ease the stress when navigating busy check-in areas, security lines and crowded boarding gates.
5. Get familiar with CleanPlus
United CleanPlus℠ is our commitment to delivering industry-leading cleanliness as we put health and safety at the forefront of your experience. We've teamed up with Clorox to redefine our cleaning and disinfection procedures and Cleveland Clinic to advise us on enhancing our cleaning and disinfection protocols, like:
Disinfecting high-touch areas on board and in the terminal
Using electrostatic spraying, Ultraviolet C lighting wands and more advanced measures to clean aircraft cabins before boarding
Redesigning our mobile app to allow for touchless check-in and contactless payment, along with enhanced travel assistance features
Implementing high-efficiency (HEPA) filters on our aircraft that completely recirculate cabin air every 2-3 minutes and remove 99.97% of airborne particles, including viruses and bacteria
Studies show COVID-19 exposure risk is minimal when air filtration systems and masks are in use, so you can rest assured that the steps we've taken to keep you safe truly make a difference.
6. Wear your mask
Federal law requires all travelers to wear a face mask in the airport, including customer service counters, airport lounges, gates and baggage claim, and on board during their entire flight. Make sure you review the requirements for face masks, including what an acceptable face mask looks like.
7. Get ready for a safer boarding process
To make boarding even safer, we now have travelers board their aircraft from back to front. At the gate, just listen for your row number to be called – we'll ask a few rows at a time to board, starting with the last row of the plane. This helps everyone maintain a safe distance from each other during boarding without slowing things down. As you step onto the plane, flight attendants will hand each passenger a sanitizing towelette, which you can use to wipe down your seat to ensure it's extra clean.
8. Pack smart
Before packing your bags, check to see what exactly you can carry on and what you should plan to check. You can also copy your confirmation number into our Baggage Calculator tool to learn about the bag allowance included with your reservation, as well as the cost of checking any additional bags.
9. Check your flight status, important notices and weather
Check the United app regularly for the latest updates on weather conditions, flight status, gate numbers and seat assignments. You can also visit our Important Notices page to find essential information and updates about travel waivers, international travel, TSA and security, airports and United Club locations.
10. Relax and enjoy your flight
Once you're on board, it's time to sit back and enjoy your flight. Our flight attendants will be happy to help you with anything else you need.
This week, we were honored to become the first U.S. airline to join the UNICEF Humanitarian Airfreight Initiative to combat the COVID-19 pandemic by transporting the vaccine and other critically needed supplies to underserved areas of the globe.
"We are committed to helping the global community in any way we can, and we all must work together to do our part to bring this health and humanitarian crisis to an end," said Director of Cargo Specialty Products Manu Jacobs.
We will leverage our expertise to transport these critical pharmaceutical and healthcare shipments around the world safely, efficiently and expediently. We are proud to partner with the United Nations to support this global effort and provide equitable access to COVID-19 vaccines.
Scroll to top