The ultimate bucket list
Story by Eric Benson | Illustrations by Sara Stode | Hemispheres June 2016
Ten of the world's most accomplished adventurers on the one thing they'd like to do before it's all said and done.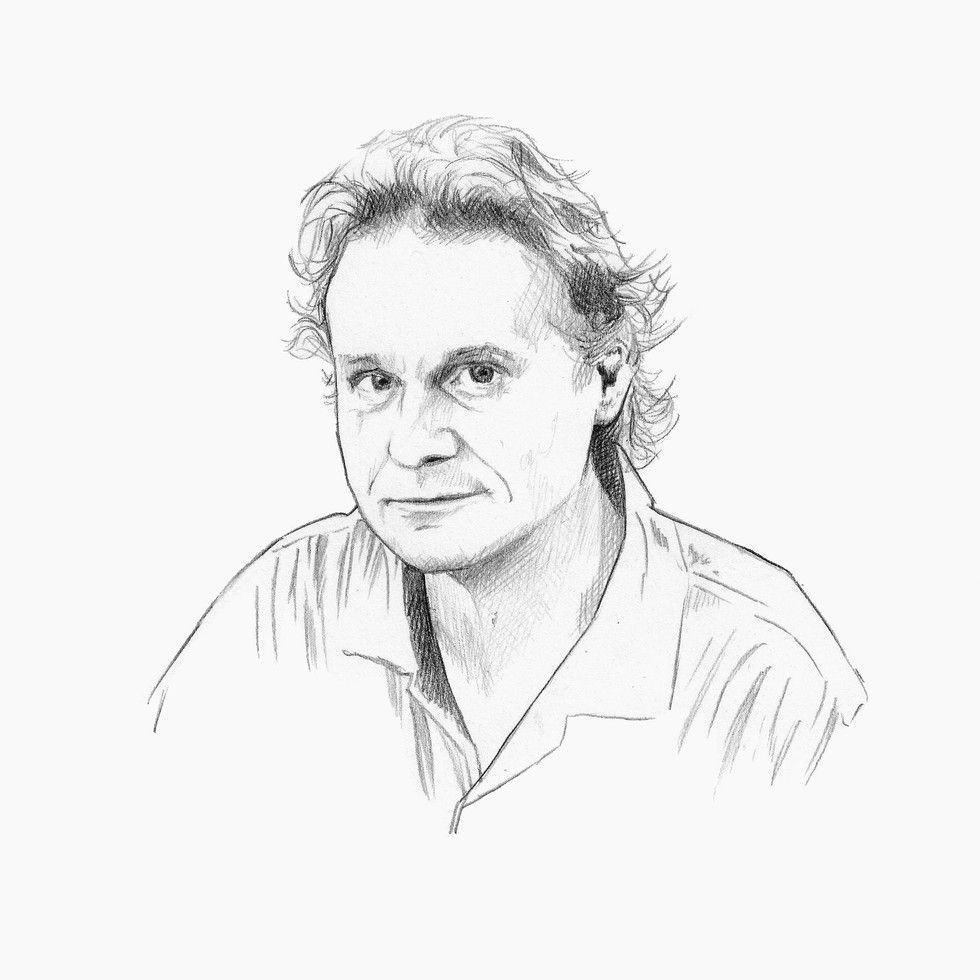 Wade Davis
Anthropologist; ethnobotanist; author, The Wayfinders
Sailing from Hawaii to Rapa Nui aboard the Hokule'a
We know for a fact that, 10 centuries before Christ, when Europeans were hugging their shores for fear of the open ocean, the ancestors of the Polynesians set sail into the rising sun. These wayfinders knew that every island in the Pacific has its own unique refractive pattern, so they could read the waves the way a forensic scientist would read a fingerprint. It was all based on an attentiveness to the elements.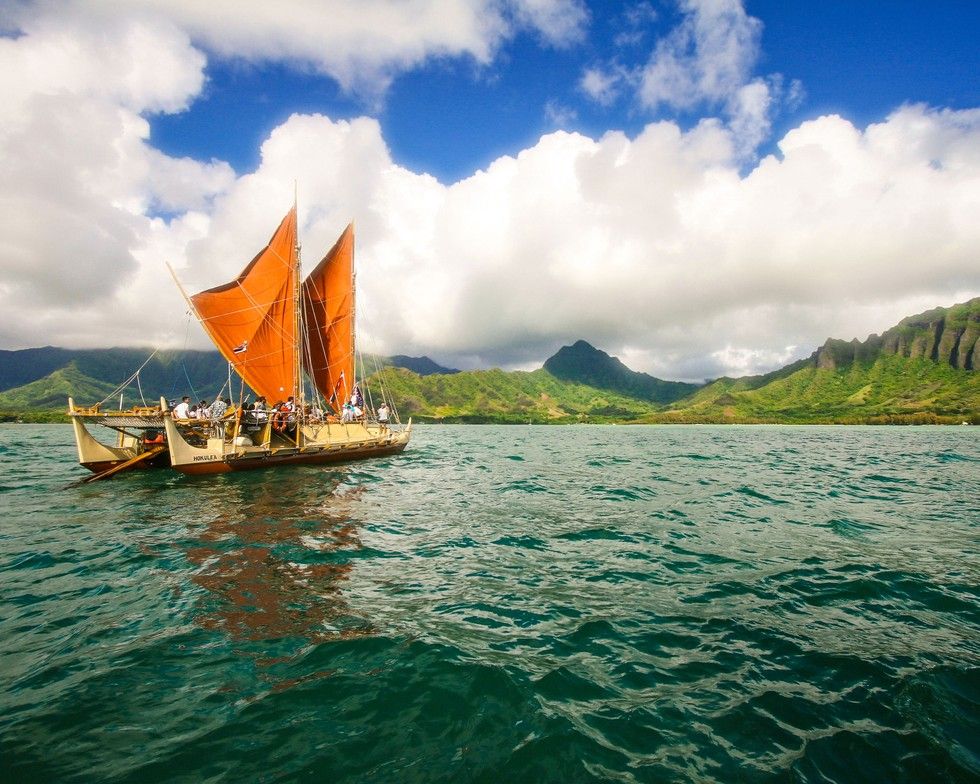 I've studied the wayfinders, and I've sailed on the Hokule'a, which is reviving both that navigational tradition and Polynesian culture itself. But I've never done an extended journey aboard it. I'd love to sail with them across the Pacific, maybe from Hawaii to Rapa Nui [Easter Island]. The Hokule'a is basically a catamaran that's wrapped together by five miles of rope, and everything happens on the ocean deck. You cook on the deck. You sleep on the deck. The wayfinder navigates from the deck. There is no compass.
The most amazing thing about that wayfinding tradition is that it was based on dead reckoning. You only know where you are by remembering how you got there. So the navigator has to sit monklike on the stern of the vessel, never fully sleeping, keeping in his or her mind all the data accumulated over the course of a multiweek journey—every shift of the wind, every shift of the tack of the vessel, every sign of the sea and the stars.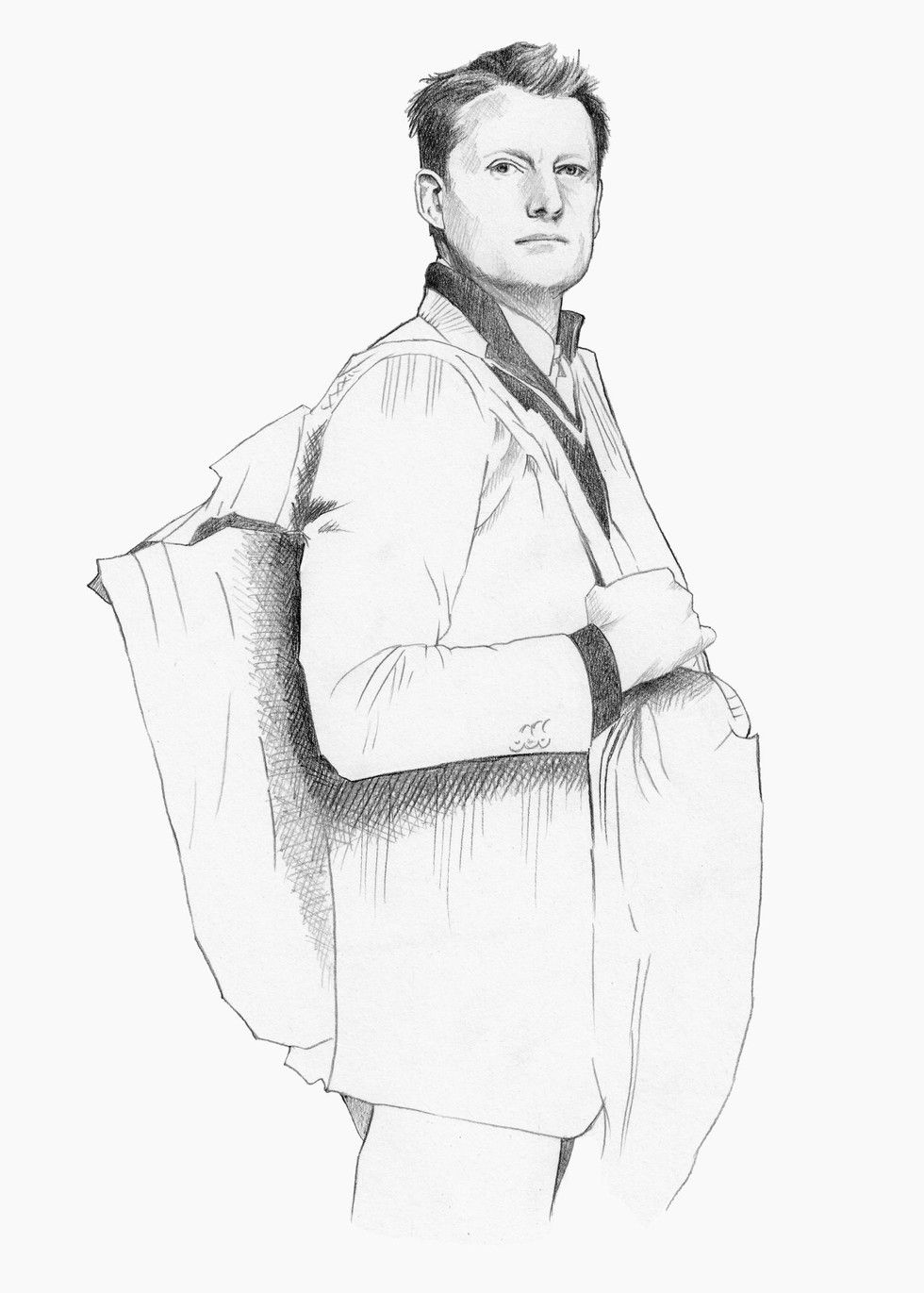 Benedict Allen
Explorer; trustee and member, Council of the Royal Geographical Society
Traversing the Taklamakan Desert, China
There's a desert in northwestern China called the Taklamakan, and it's the largest waterless place on the planet: 600 miles from west to east, and no one has ever crossed it. It haunts me. The name Taklamakan means "go in and you won't come out."
I love the idea of somehow assembling a camel train and just crossing the whole lot. It's almost impossible. You'd need so many camels. You'd need camels to carry water, and you'd need camels carrying water for those camels. I think just managing the camels would be a massive challenge. Camels aren't like horses or mules or dogs—they don't need humans. They could walk off at any time, and if that were to happen, it would be the end of you. So you've got to win them over. You've got to be the one that the camels want to follow. But to maintain control over even one camel is quite hard. So I think the biggest danger in the Taklamakan is of a camel rebellion. I had this once when I crossed the Gobi Desert with a camel called Jigjik.
Two thousand years ago, there were little forts in the Taklamakan, but the whole area has dried up much more since. Now, those forts are sort of lost cities. Marco Polo talked about the Taklamakan. He didn't name it, but he told us how, walking along the Silk Road, people would get lured by spirits of the desert and go off into this place. And he told of a caravan of camels laden with plundered silver disappearing into the Taklamakan.
People talk about camels being the ships of the desert, and there is this feeling when you're with a camel that you're launching on a journey into outer space. That's why I love the desert. It's not easy to find a place on the planet where you can just disappear.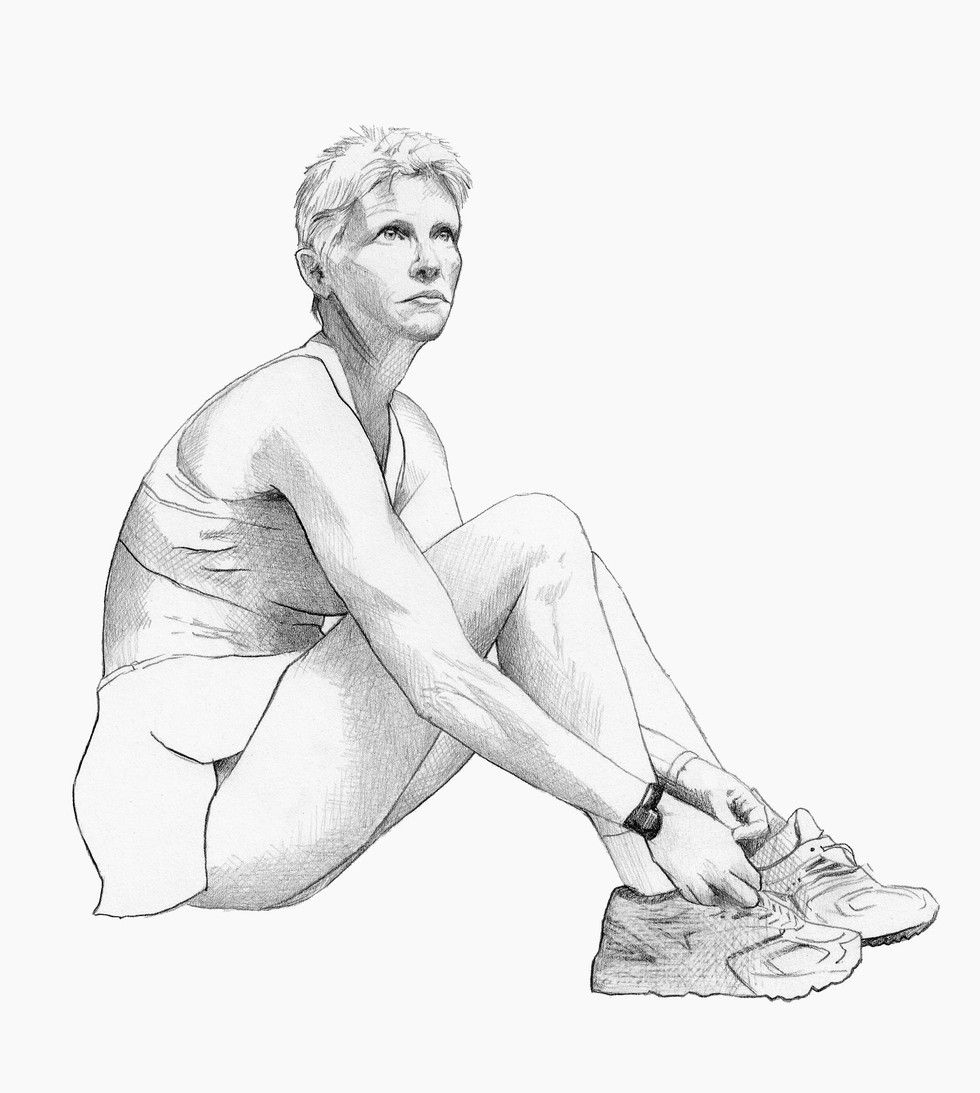 Pam Reed
Two-time overall winner, Badwater Ultramarathon; author, The Extra Mile: One Woman's Personal Journey to Ultra-Running Greatness
Running the Grand to Grand Ultra race, Southwestern U.S.
I've finished Badwater 11 times. I've done 44 Ironmans. I've done 100-mile runs more than 100 times. So lately I've been trying to do a lot of new things. The past two years I was in Alaska and Minnesota, and I ran in races where I had to pull a sled. It was 100 miles in Alaska, and 135 miles in Minnesota. The next thing I think I'd like to try is a stage race.
The key in stage races is that you have to carry everything with you. They'll give you water, but that's it. So you have to get all your food, sleeping bag, and supplies into a little backpack. And there's one stage race in the U.S. that I'm really eager to do. It's called Grand to Grand. It's 170 miles over seven days on trails from the north rim in the Grand Canyon to the Grand Staircase in Utah.
It would be a challenge. I recover really fast day to day, but I'm not good at packing things. The challenge is trying to figure it all out. I think I should be OK with rationing what I'm eating, because I don't really eat that much, but when I don't have an abundance of something, it makes me nervous. But I've run the Grand Canyon rim to rim before with friends, and I just love that area. I love, love, love the desert.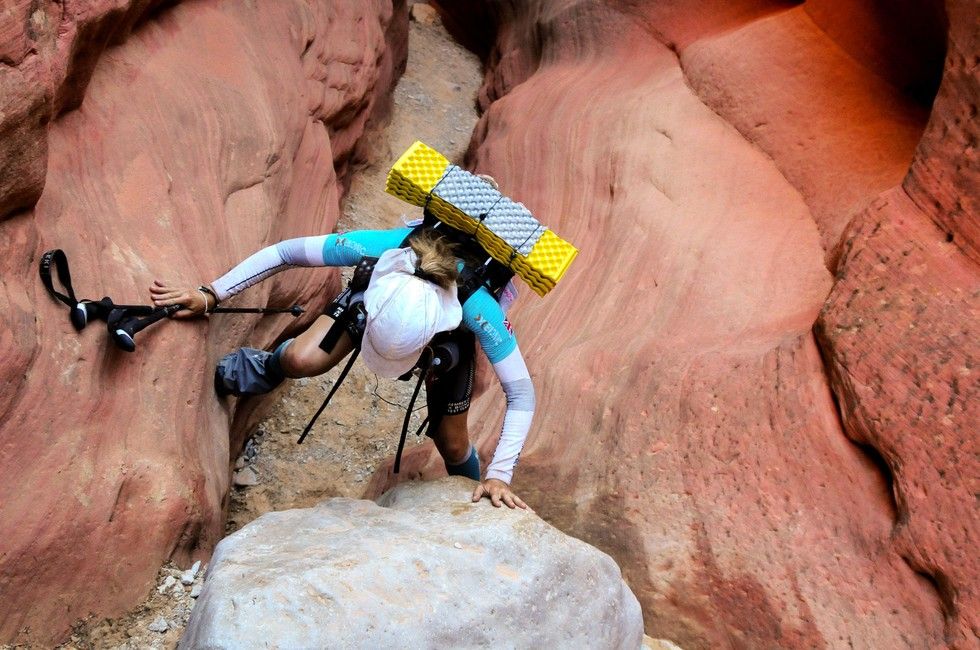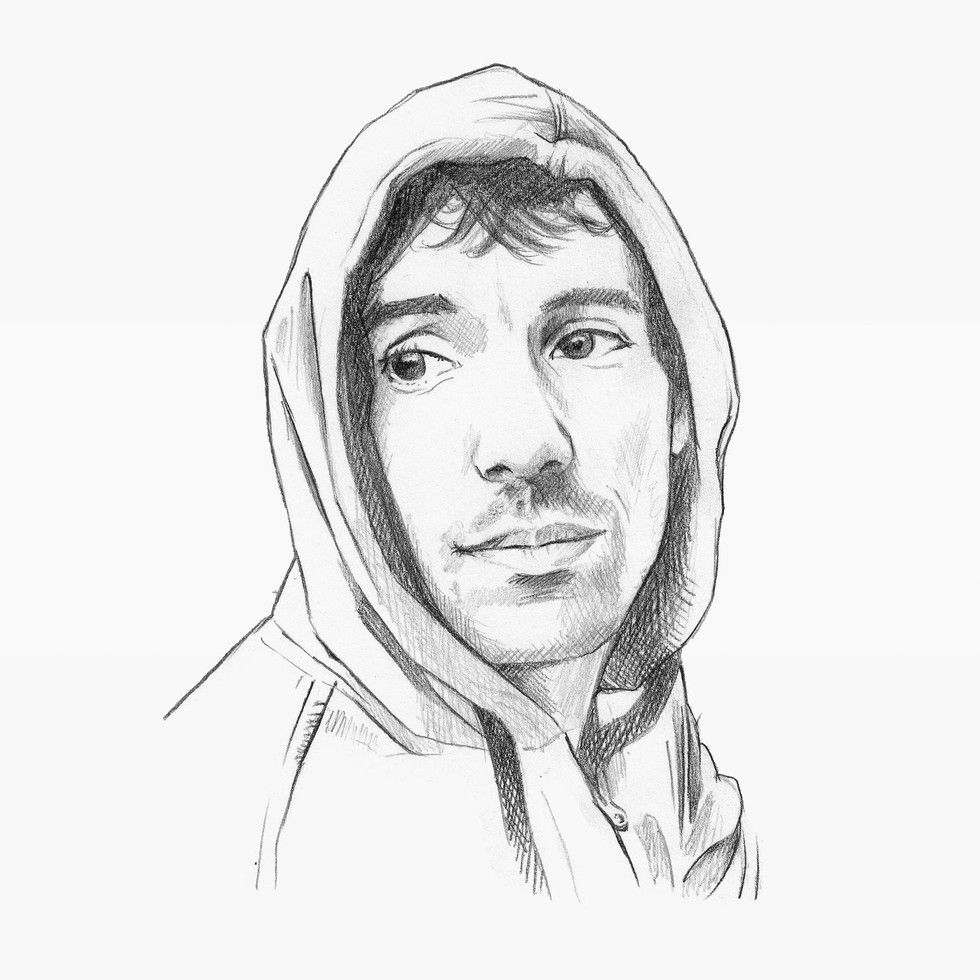 Alex Honnold
Rock climber; author, Alone on the Wall
Climbing the Trango Towers, Pakistan
I've known about the Trango Towers as long as I've been a climber, which is forever, basically. They're in the Karakoram range in Pakistan, right on the border with China and India, and they're three enormous spires that are up to 5,000 feet tall. They start at around 15,000 feet, so the summits are at 20,000 feet, and it's super-hard granite, big-wall climbing. There was actually a National Geographic cover story about them in the '90s, where a guy called Todd Skinner, one of the really famous climbers from the last generation, spent 60 days or something working on the wall of one of the Towers so that they could free climb it, which means you still use ropes but you're climbing with just your hands and feet. It was a big story that year.
All of the Trango Towers have been climbed many times on many routes, but everyone has done them expedition-style, which means you climb them over months and months. No one has ever climbed them Yosemite-style, which means in a single push, usually a single day. My goal would be to climb all three of the towers that way.
I know it's possible to get up them pretty quickly. I have some friends who almost climbed one of the Towers in 20 hours or something, but they got stopped near the top because they didn't have ice-climbing equipment. To climb them in a single push, you'd have to get the right weather window, and you'd have to strike when you were feeling fit and feeling healthy, which is hard when you're living in base camp at 14,000 or 15,000 feet and eating stringy goat
The Towers are just so big and intimidating. It'd be the most time I've spent at altitude. It would be the highest I've ever gone. It'd be the biggest granite walls I've climbed, basically. Everything about it would be a step bigger.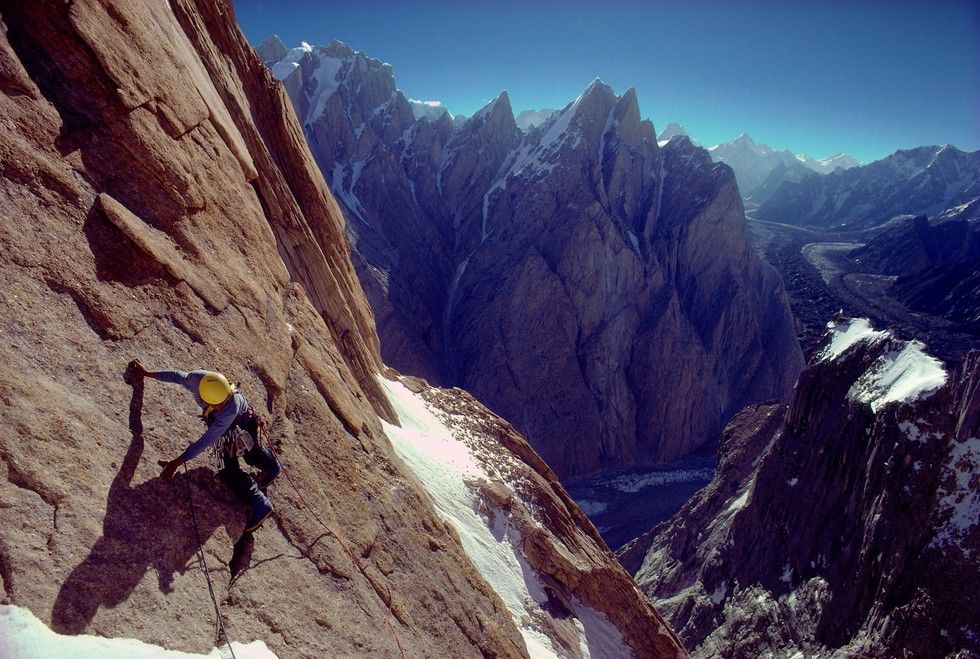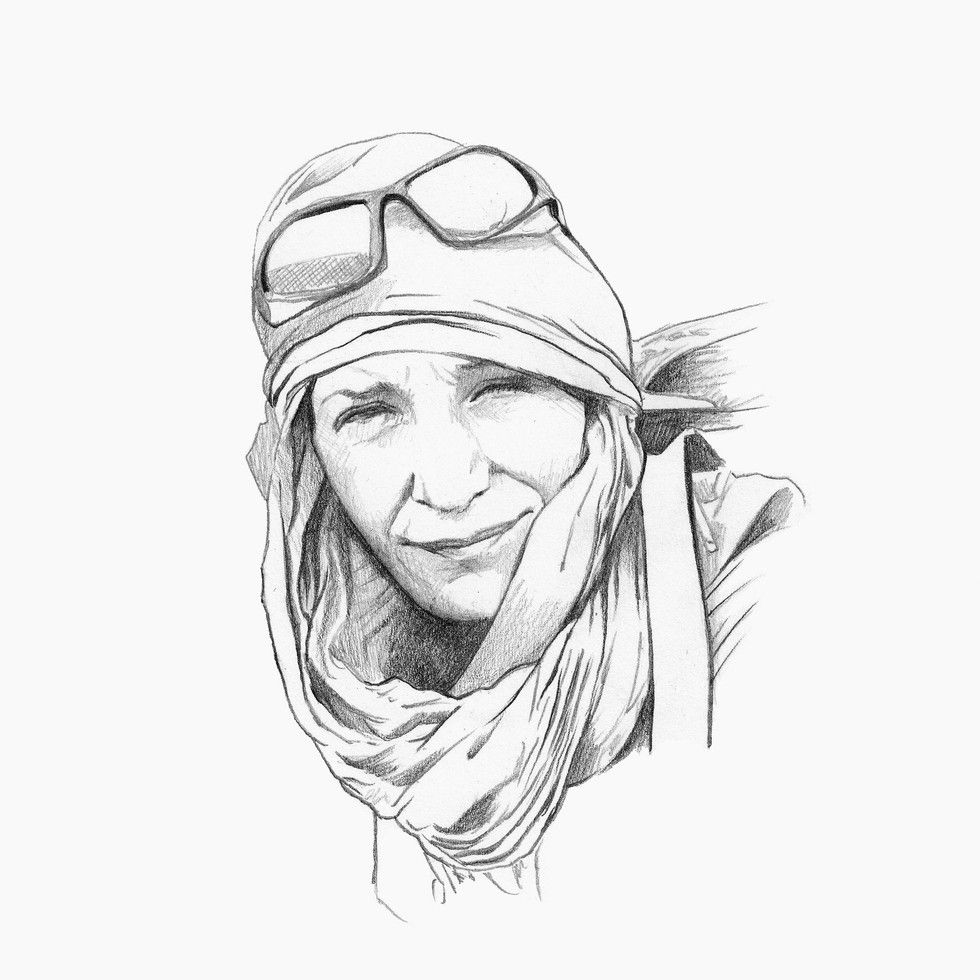 Sarah Marquis
2014 National Geographic Adventurer of the Year; author, Wild by Nature
Hiking Socotra, "The Pearl of the Indian Ocean"
I dream about so many things, but for me there is this magical place where I've always wanted to go: the remote Yemeni island Socotra. I've always had a love for trees, and on Socotra there are these weird, fascinating dragon's blood trees. They have shapes and colors that don't look like anything else in the world. They almost don't look natural, like they should be on the moon. Water is scarce there, so the trees survive on condensation. When I look at pictures of them, I feel I'm in Alice in Wonderland. This is a sacred place. I know I will go there some day. I don't know when, but I will go there, because those trees fascinate me.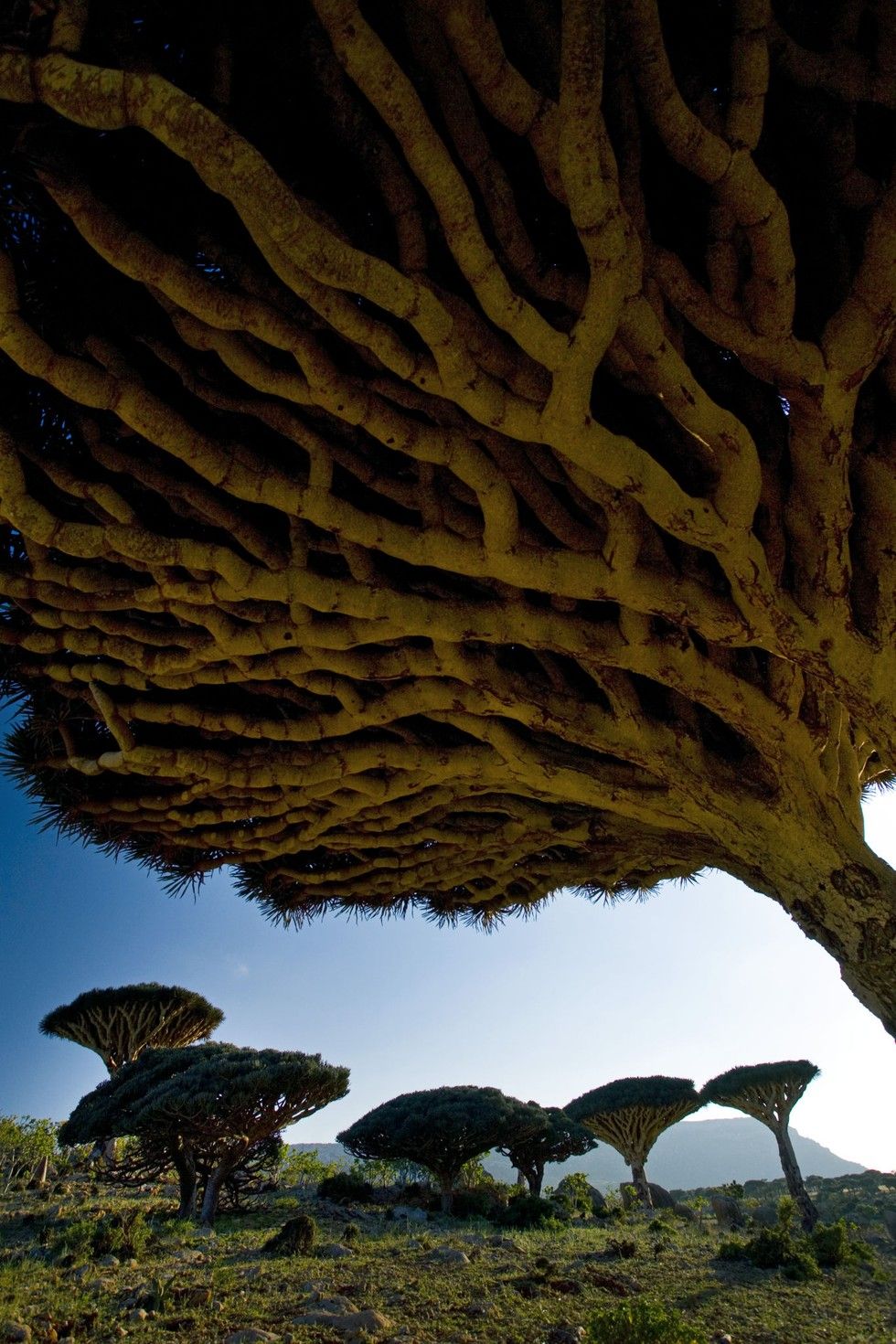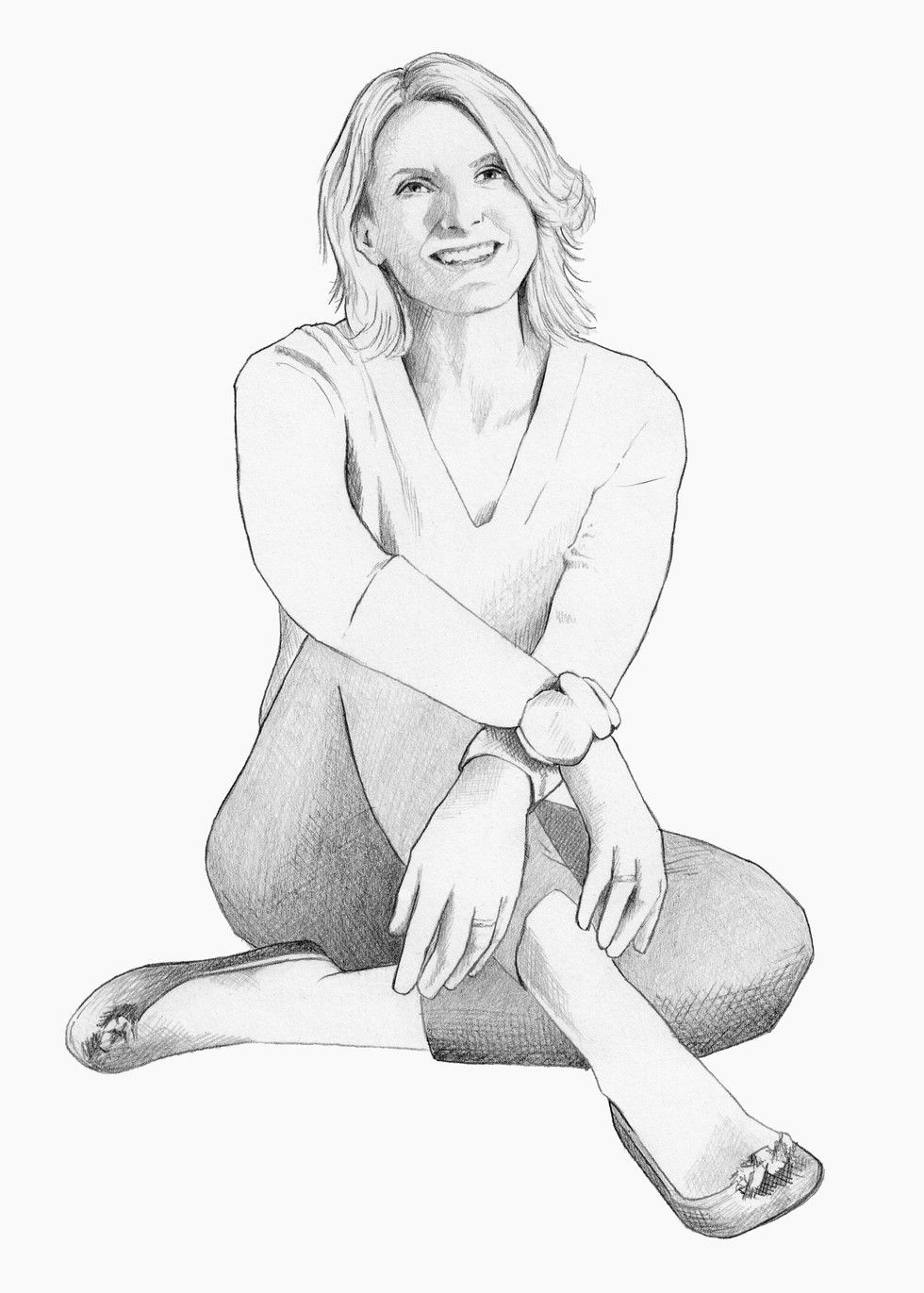 Elizabeth Gilbert
Author, Eat Pray Love
I want to go to Japan because I'm a really passionate gardener. I wrote an entire novel about moss called The Signature of All Things, and the greatest moss gardens in the world are in Japan. There's a meditative quality to all gardening, but when that is made visible in a temple garden, with monks in the moss beds with tweezers going stem by stem, piece by piece, it's very similar to a meditational devotional practice. Part of the appeal of Japan for me is the spiritual world—as long as it's followed by a very good meal.
Juliana Buhring
Fastest woman to circumnavigate the globe by bike; author, This Road I Ride
Cycling the Transfagarasan, Romania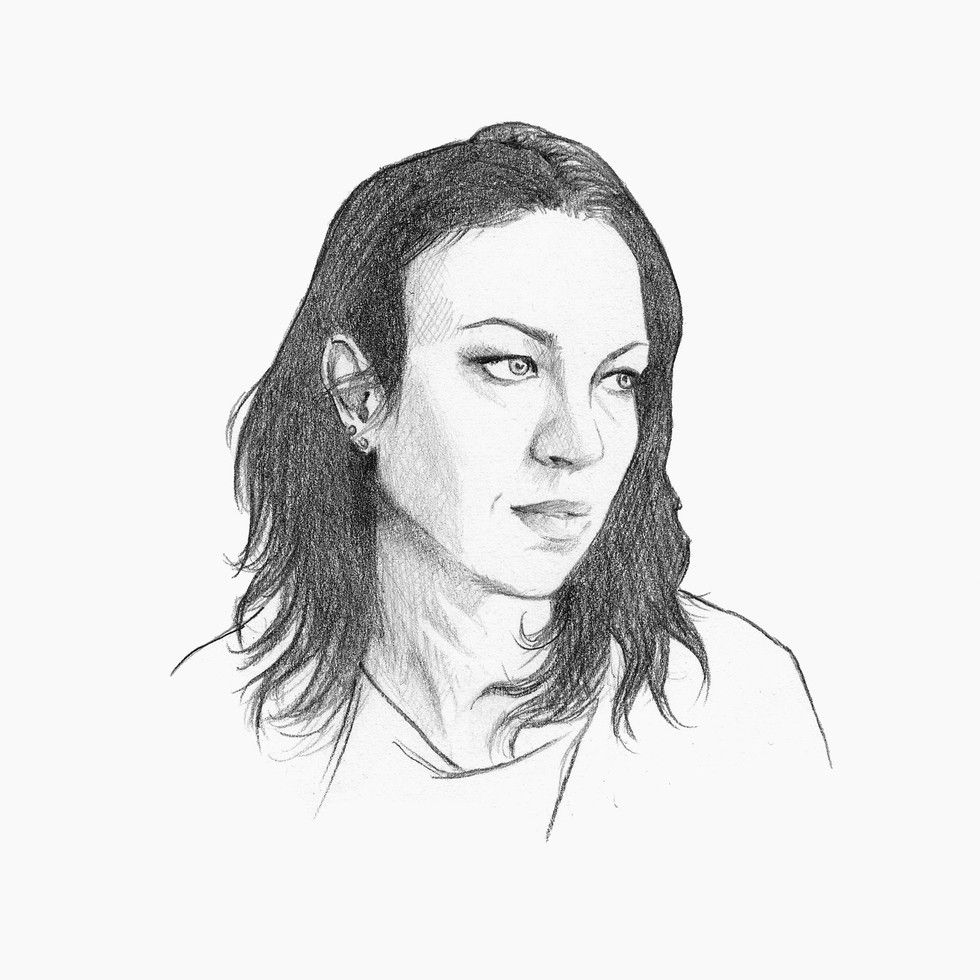 When you start going on massive adventures, at least by bike, you're able to cover a lot of territory, so your bucket list ends up growing, and it doesn't really end. But there's a mountain road in Romania called the Transfagarasan that I'd really like to do. It's one of the most spectacular roads in the world.
I heard about it through Top Gear. They were like, "For riding a car or a motorbike, this is the most awesome road on Earth." I was like, "Wow, I gotta do that"—but by bike, obviously.
The road starts at the village of Bascov, and it follows the river valley before you start to climb pretty quickly. It's very windy, just constant switchbacks going up and up. It passes Curtea de Arges Monastery, then it goes past the castle of Vlad the Impaler—Dracula's castle. You can actually take the 1,480 steps up to visit the castle. I'd run up them.
At the very top is a glacier lake, Balea Lac, and in the wintertime it's where they build an ice hotel. It was the first ice hotel in Eastern Europe. It's more than 2,000 meters high. When you start heading down, you pass the Balea Cascada, the waterfall, and then the road goes into a long, long descent into a valley. It's only 90 km, so it's something I can do in a day, but it's still going to be a great, challenging ride. You have to do it in the summer, though. It's snowed-in for much of the year.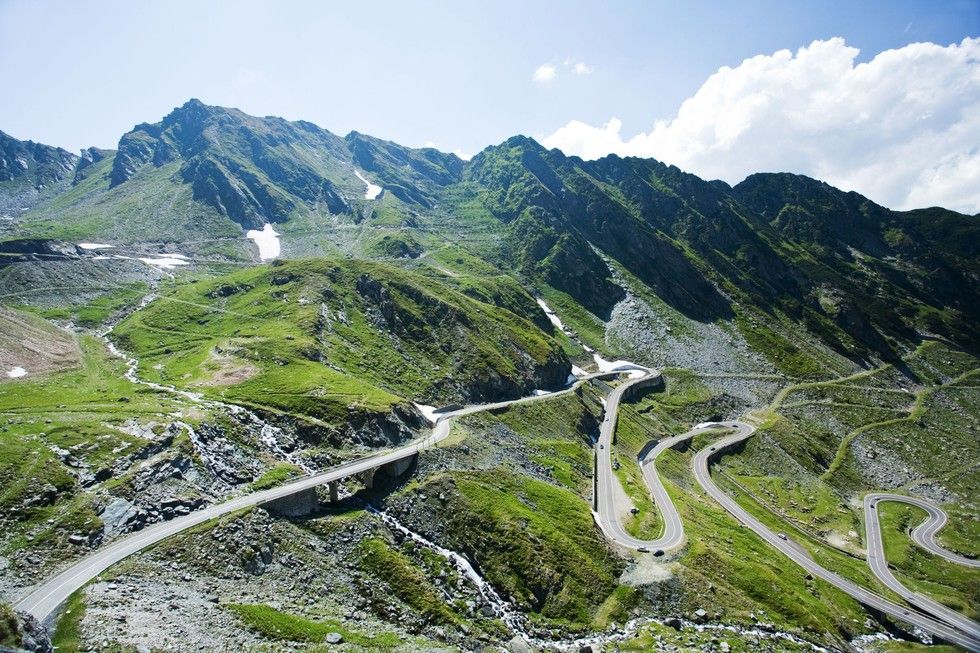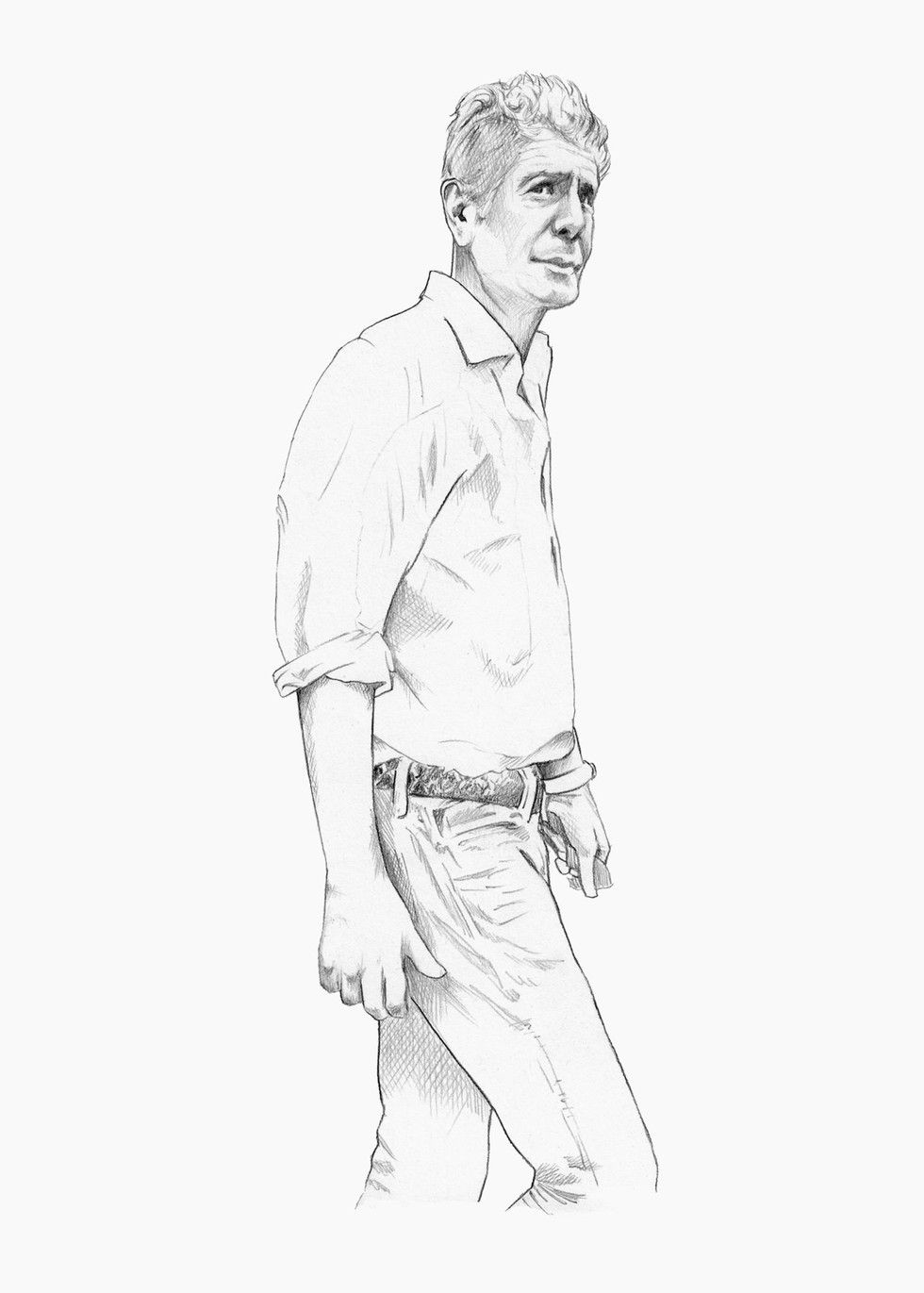 Anthony Bourdain
Host, Parts Unknown, CNN
If I were looking to go somewhere for the food, I'd go back to Japan. Much like Italy, the food in Japan is very, very seasonal and very, very regional, so I'm sure I've missed many things—maybe I've missed most things. But of all the places where I've made television, Japan is the one that I keep going back to the most. It's a continuing obsession.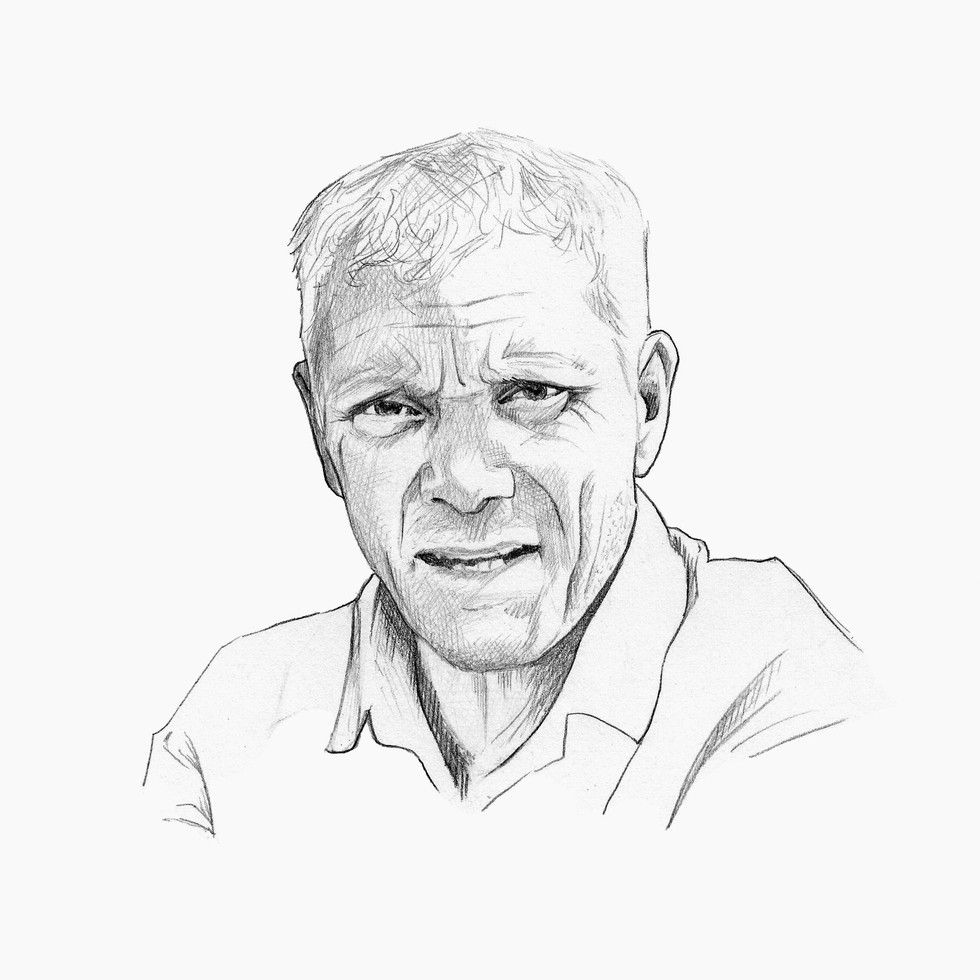 Jeremy Wade
Host, River Monsters, Animal Planet
Fishing the Congo River, Central Africa
You know that old saying, "You can never step in the same river twice"? I've been to the Congo four times, but every now and then I get a thought in my mind: Is there another Congo trip in me? It is a huge river. I could go to a different area, or maybe I'd go back to the same area where I first went, in 1985. Back then, I got a ride on a boat that was very infrequently traveling up and down the river. I say "boat," but it was really eight or nine barges, all lashed together, with a couple of thousand people on board. It was like a floating city.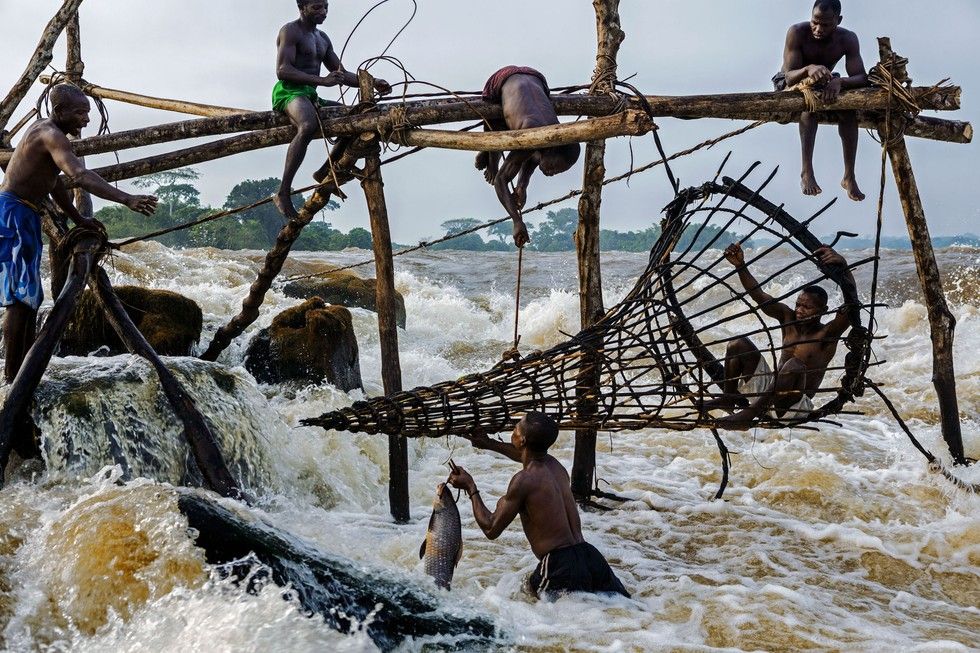 The fish that first brought me there was the goliath tiger fish. It lives only in the middle part of the Congo and looks a bit like a scaled-up piranha. It grows to 100 pounds, but there are rumors that some are 200 pounds—as big as a person. Their sharp teeth interlock very precisely and are about an inch long. To give that some kind of context, that's about the size of the teeth you will find on a 1,000-pound great white shark. If you are bitten by a goliath tiger fish, people in the Congo say it's because a sorcerer has inhabited the body of that fish. It's a part of the world where people don't believe in things just happening by accident.
Diana Nyad
Record-setting long-distance swimmer, Cuba to Florida; author, Find a Way; motivational speaker
Staring on Broadway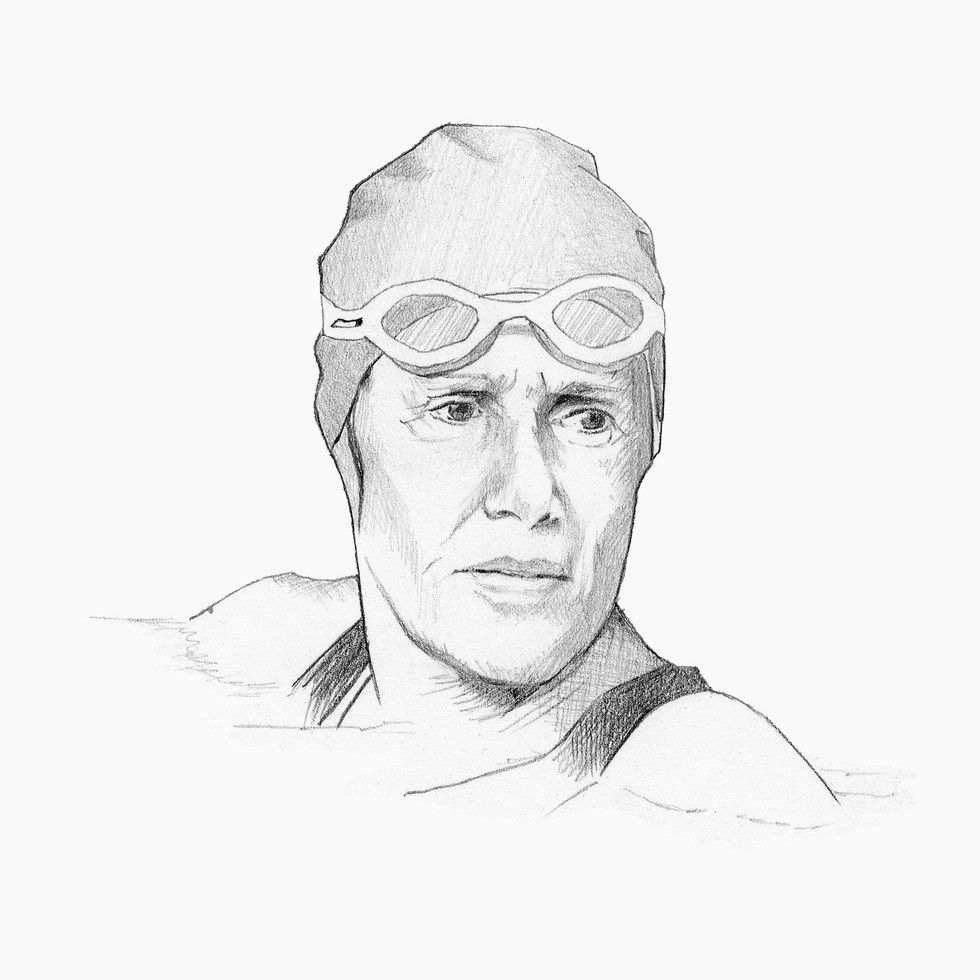 Honestly? I want to be on Broadway. I've always been a storyteller, and Broadway is the biggest stage there is for storytelling. My dream is to work with the director Moisés Kaufman. He knows I'd love to meet with him. I'm not saying he's going to do my show, but he's willing to consult with me.
This would be a one-woman show, and it would largely be the narrative of me realizing my lifelong dream, which was the swim from Cuba to Florida. We debuted a version of that in Key West last year, and it was good, but I wouldn't call it ready for Broadway. I probably don't even know yet what all the things are that I still need to know.
That's my bucket list for now, but who knows? I could talk to you in 10 years and tell you that I've never gotten a chance to climb Machu Picchu. Right now, though, that feels a little petty to me. I'm at a stage in life where I'm looking to do things that move more people.
The reason those people on that beach in Key West were weeping when I finished the swim from Cuba—and they weren't crying, they were weeping—wasn't because of the record; it was because of the elements that they could relate to for their own lives. They weren't saying, "Yeah, I'm going to swim from Cuba to Florida," or "I'm going to do the Ironman." They were weeping because this was about dreaming big. It was about tapping into your potential. And what I'd be doing on stage, it's the art version of that same thing.
But I'll tell you one thing: I try to stay in kick-ass shape. I try to stay in the kind of shape where if you called me tomorrow and said, "Hey, Diana, a group of us are going down to climb Machu Picchu on Monday—someone had to drop out and we got an open spot, you want to go?" I could tell you, "Yep, I'm ready. I'm ready right now."
When and where possible, we are working to repatriate travelers who are stranded abroad in the wake of the COVID-19 crisis. Our teams are working closely with government officials here in the U.S. as well as in other countries where flying has been restricted to gain the necessary approvals to operate service. In regions where government actions have barred international flying, we have coordinated with the the U.S. State Department and local government officials to re-instate some flights. Additionally, we have been operating several extra flights to countries in Central America and South America as we continue to play a role in connecting people and uniting the world.
We have operated more than 85 repatriation flights from Panama City, Guatemala City, Quito, Lima, San Pedro Sula, Tegucigalpa and Roatan, bringing nearly 12,000 people home. We will continue working with government officials to operate extra flights to Houston from Quito, San Pedro Sula, Tegucigalpa and from Lima to Washington Dulles and beginning April 5, we will begin operating multiple charter flights between Delhi and San Francisco. We continue to review more opportunities for flights between the United States and other countries to bring citizens home.
Video provided by the U.S. Embassy Ecuador of Americans returning home on United.

Additionally, our Customer Solutions and Recovery team is working with customers in the following markets to rebook them on flights back to the United States as capacity allows, either on our aircraft or on one of our airline partners' planes:

Quito, Ecuador
Managua, Nicaragua
Roatan, Honduras
San Pedro Sula, Honduras
Amsterdam
Brussels
Munich
Singapore
Tokyo-Haneda
Seoul, South Korea
Melbourne, Australia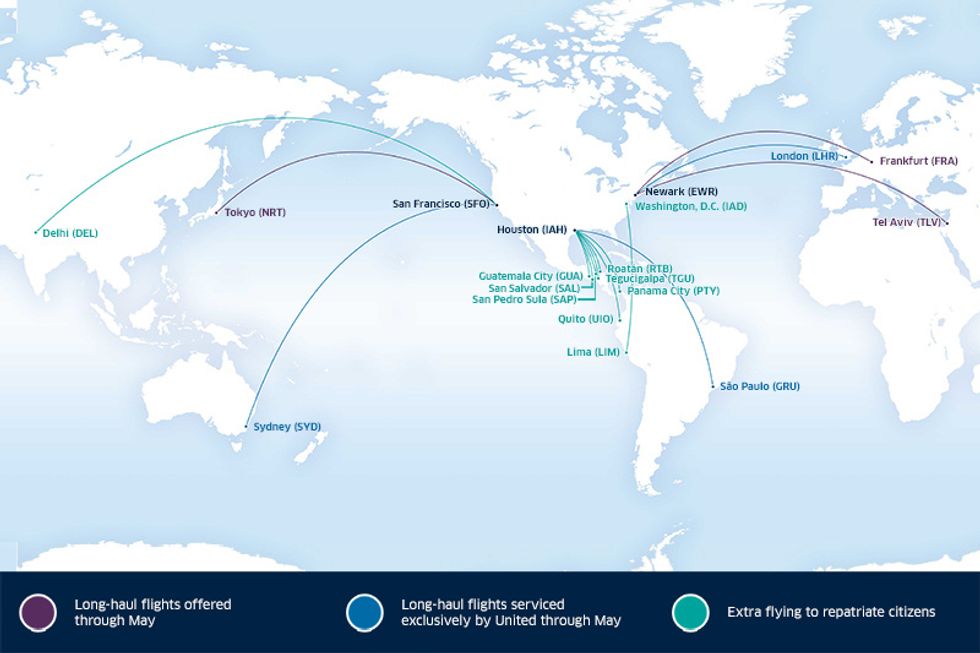 We also recently reinstated several international flights back into our schedule to support customers and essential businesses which depend on these routes. As a result, we will be the only airline to offer service between Newark/New York and London, San Francisco and Sydney, as well as Houston and São Paulo, Brazil.

Throughout these unprecedented times, we remain committed to doing what is right and fair for all of our MileagePlus® members and are pleased to share the steps we are taking to reciprocate the trust and loyalty that you have placed in United. These steps include not only Premier status updates, but also an extension of current memberships and subscriptions. The updates will happen automatically over the next few weeks — there's nothing you need to do.

The big news: If you have current 2020 Premier status, it will be extended to January 31, 2022. At a minimum, you will enjoy the same published status next year that you have today, up to and including Premier 1K®.
For the 2021 status year, United is reducing thresholds for Premier qualification by 50% for each status level, to make reaching an even higher tier easier. You'll still need a minimum of four flight segments on United or United Express®.
| | | | |
| --- | --- | --- | --- |
| 2021 status | Earn Premier qualifying flights | and PQP | … or meet a higher PQP goal |
| Silver | 6 | 2,000 | 2,500 |
| Gold | 12 | 4,000 | 5,000 |
| Platinum | 18 | 6,000 | 7,500 |
| 1K | 26 | 9,000 | 12,000 |
We're also doubling PQP for United Explorer cards and quadrupling PQP for the United Club cards.
At the same time that we're decreasing the published program's PQP requirements, via a promotion from May 1 – December 31, 2020, we're doubling (for United Explorer cards) or quadrupling (for United Club cards) the maximum number of PQP that Cardmembers can earn from card spending during 2020 to help achieve a higher level of status than you already have. More details to come later.
1K® and Platinum members, we're increasing your ability to upgrade by extending PlusPoints expiration dates by six months and expanding Skip Waitlist.
This means a six-month extension of any PlusPoints set to expire on or before January 31, 2021.
Last year we introduced Skip Waitlist on select flights as a benefit to 1K members, giving you more opportunities to confirm an upgrade request at the time of booking. This benefit will now be available for the rest of 2020 in a significantly expanded selection of long-haul international regions and will have expanded availability in 2021 as well.
We're extending all annual membership and subscription benefits by six months.
We want to make sure your benefits are still there when you're ready to start flying again. That's why we're extending purchased United Club℠ memberships purchased directly from United and purchased subscriptions for Economy Plus®, United Wi-Fi℠ and checked bags by six months. You should see this reflected in your MileagePlus account soon.
All electronic travel certificates now have 24 months to be used.
If your travel plans have been disrupted, and you have an electronic travel certificate from us for the value of your ticket, you now have two years from the date it was issued to book a new flight, as well as up to an additional 11 months to travel. This includes all currently valid and all new electronic travel certificates issued on or after April 1, 2020.
We have removed some redeposit fees for the rest of the year.
We are currently waiving all award redeposit fees for travel through end of May 2020.
We are now also waiving all redeposit fees for award ticket cancellations made more than 30 days before departure for the remainder of 2020.
Finally, we'll be making it easier to earn status in 2021 for the 2022 program year. We recognize that getting back to travel will occur at a different pace for different members. Keep an eye out for changes we will make to help you earn status in 2021 for 2022, as we'll share details later this year.
Over the years, you have placed your trust and loyalty in United, and we are honored to do the same for you. We are all in this together.
Status extension to January 31, 2022, applies to all members that met the published criteria of the MileagePlus program in 2019, status match associated with the United/Marriott Bonvoy partnership and status offered as part of a Sales nomination. Status granted from other programs and policies may not apply.
To help with the uncertainty around future travel — be it summer vacations, conferences, events and more — customers now have until April 30 to make changes to, or cancel, any travel they have booked through the end of the year without fees. This is in addition to existing waivers already in place which allow customers to change or cancel plans for travel through May 31.If you decide to cancel your flight, you can retain the value of your ticket to be applied to a new ticket without a fee. These electronic travel certificates are now valid for 24 months from the date they were issued. This includes all currently valid electronic certificates and all new ones issued on or after April 1, 2020. You might not see this policy change reflected everywhere right away – we appreciate your patience as we work to make that happen.
Eligible travelers on domestic flights and international tickets can request a refund on united.com or may call our contact centers if their flights have been severely adjusted or service to their destination suspended either due to government mandates or United schedule reductions related to COVID-19.
Certain tickets cannot be changed on united.com or the mobile app, including tickets booked through another airline (if the ticket receipt does not begin with 016). Please contact the original ticketing airline for changes.
Follow the steps below to stay up to date, change or cancel your flight.

Change your current flight:
On the united.com homepage, select "My Trips" and enter your flight information to retrieve your flight.
Select "Change flight" and then "Edit" to make the following changes:

Date of travel or destination
Add a flight
Remove a flight

Select "Continue" and choose a new flight option
Continue through booking to confirm your new flight
Note: The change fee will display as waived, but any difference in fare may apply.
Cancel your flight and rebook later:
On the united.com homepage, select "My Trips" and enter your reservation information to retrieve your flight
Select "Cancel flight"
Confirm flight cancellation
If you have future flight credit, when you return to the reservation, select "Use Future Flight Credit" to shop for new flights and apply the credit towards a new flight.
Canceling or changing an award flight:
When you select "Cancel flight," you will have the option to cancel your award reservation and redeposit the miles or to cancel your award reservation and use those miles for another trip in the future.
*We're currently experiencing heavy traffic to united.com. If you experience an error while trying to change or cancel your flight, please try again later.
Click through the slideshow below for more detailed instructions:
​Start on the United homepage: ​
User can select 'My Trips' on the homepage widget to find and retrieve their reservation.
Together, we are facing an unprecedented challenge. United Together, we rise to meet that challenge.
Check out our newest destinations
United Airlines
united
To help with uncertainty around future travel – summer vacations, conferences & more – customers have until 4/30 to make changes to, or cancel, any travel they have booked through the end of the year without fees. This is in addition to existing waivers:
uafly.co/2vmnkSk
United Airlines
united
This is what a charter flight, carrying 100% medical equipment, looks like. We've been flying millions of units of personal protective equipment (PPE) from China to help get supplies to frontline responders across the country.
#WorldHealthDay
#UnitedTogether
United Airlines
united
For 200 Australian citizens who have been stuck on cruise ships for the past few weeks, our flight crew was a welcome sight. We operated a special charter flight from SFO - MEL on Sunday night, reuniting these travelers with their home and their families.
#UnitedTogether
👏💙
United Airlines
united
We're extending current MileagePlus Premier status levels to January 31, 2022 and lowering thresholds for status to help you reach an even higher tier. Learn more about the other steps we're taking, like extending PlusPoints, to thank you for your loyalty:
uafly.co/2xVfvnm
United Airlines
united
If your travel plans have been disrupted, and you have an electronic travel certificate for the value of your ticket, you now have two years from the date it was issued to book a new flight + up to an additional 11 months to travel. Learn more:
uafly.co/2RbdgDq
We Are United
weareunited
Shoutout to our operations team, who are working to properly park, maintain and store many aircraft in the
#BeingUnited
fleet. These aircraft are being housed across our seven hubs, maintenance facilities in CLE and MCO as well as at offsite facilities in New Mexico and Arizona.
We Are United
weareunited
Tomorrow, Oscar and Scott will host a companywide town hall to discuss the latest developments in managing the effects of the coronavirus (COVID-19). You can join the livestream event at 1:20 p.m. CT here:
uafly.co/39AV25m
Watch our most popular videos
A happy, Hollywood ending
This is the story of Jason and Shantel. You see, Jason and Shantel love each other very much. They also love traveling and they love the classic Adam Sandler film, The Wedding Singer.
It all began when Jason reached out to United's social media team, hoping for assistance with his upcoming plan to propose. Some phone calls and one borrowed guitar later, the stage was set for Jason. Put all that together, mix in some helpful United employees and, voila, you have a truly memorable marriage proposal. Congratulations to this fun-loving and happy couple, and here's to many more years of making beautiful music together.
A big thank you to Chicago-based flight attendants Donna W., Marie M., Karen J. and Mark K. for making this proposal come to life.
Copyright © 2020 United Airlines, Inc.
All rights reserved.
Indicates an external site that may or may not meet accessibility guidelines.
Scroll to top
Scroll to top