The 8 most underrated American road trips
You've gotten your kicks on Route 66. You've wound through Highway 1. So how do you take another quintessential American summer vacation without repeating yourself? Good thing this country is not lacking in incredible vistas and varied landscapes—trust us: there is so much more than purple mountains majesty and amber waves of grain (although, those aren't so bad themselves). From badlands to waterfalls, here are eight American road trips to consider.
RELATED: 10 Waterparks Worth Traveling for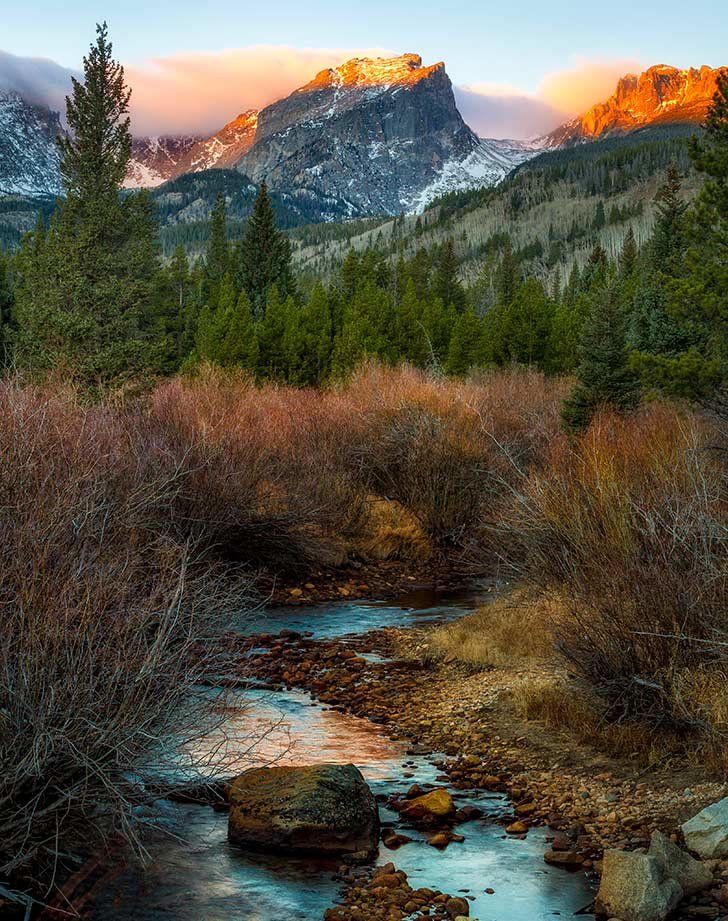 RondaKimbrow/Getty Images
Top of the Rockies Scenic Byway, Colorado
This western road trip through and around the Rocky Mountains has three separate routes that converge in Leadville, Colorado (the highest incorporated town in the country at 10,152 feet above sea level). There's no rule against traversing all three, especially since each is pretty short (82 miles total). First, take in the five enormous mountains surrounding Leadville, two of which are the tallest in the state. Head up through Tennessee Pass and cross the Continental Divide to reach the majestic town of Minturn for incredible fields of wildflowers. The route through Independence Pass toward Aspen has unbelievable views of the Rockies and Twin Lakes. Driving along the Arkansas River through Fremont Pass to Copper Mountain is ideal for spotting ranches, old mines and—fingers crossed—some Colorado wildlife.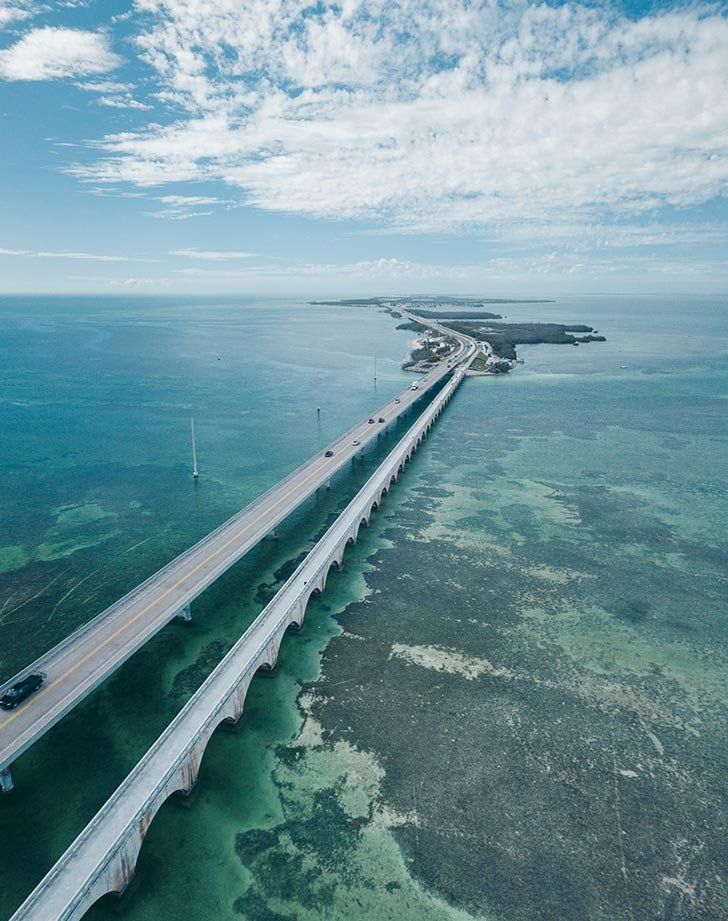 FilippoBacci/Getty Images
Overseas Highway, Florida
You do not need a boat to enjoy the Florida Keys, and we can prove it. The Overseas Highway is one of the most unique roads in the country, as it basically island hops along Florida's hottest vacay spots like Islamorada (home of the Florida Brewing Company) and Marathon (home of Long Key State Park). The Seven-Mile Bridge is a highlight nestled into the 113-mile trip, so make sure to cross during the day for sprawling views of turquoise water and boaters galore. Other fun pit stops: Swim with dolphins at the Dolphin Research Center in Grassy Key, snorkel with sea critters at John Pennekamp Coral Reef State Park and pose for a selfie at Southernmost Point Buoy, the farthest south you can get on the continental U.S.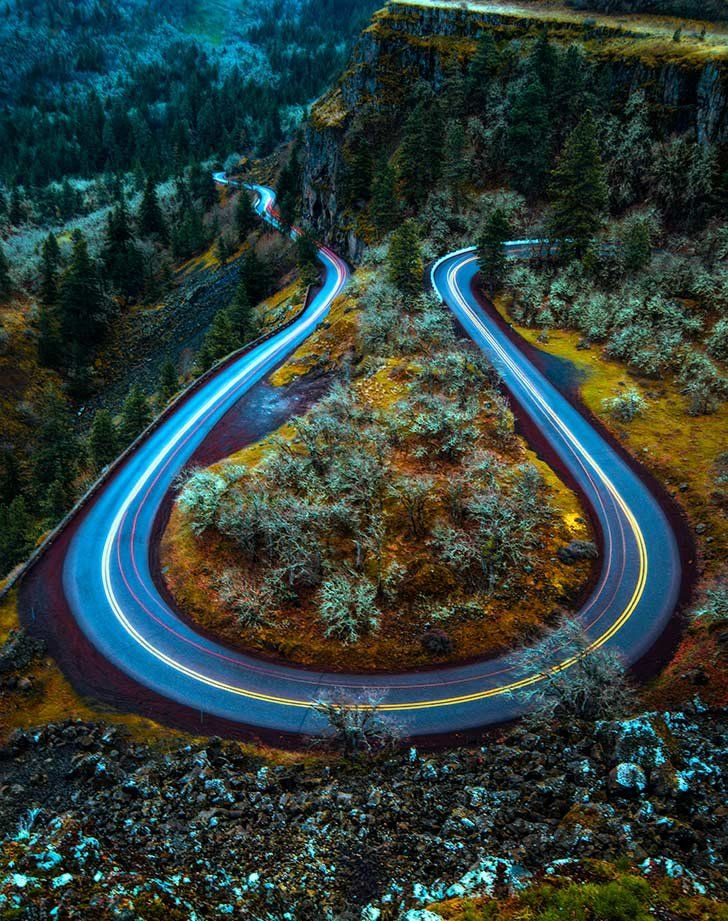 Jason W Lacey/Getty Images
Columbia River Highway, Oregon
This stretch of highway was the first of its kind to be officially declared a National Historic Landmark, and it's easy to see why. Set out from Troutdale, Oregon, and immediately you'll see the gorgeous Columbia River Gorge. Get ready for a roller-coaster decent as you roll into Crown Point—the 600-foot drop toward the Columbia River is designed specifically for road trippers as it curves and winds through lush green forests. There are at least six notable waterfalls you'll pass along the way; step out at Multnomah Falls for a pic of its stunning bridge. Once you hit the town of Mosier, consider trekking through a tunnel of lava rock on the Mark O. Hatfield Trailhead. The road officially ends after roughly 70 miles at The Dalles, conveniently close to the Sunshine Mill Winery. Treat yourself to a glass of the wildly popular Nirvana, a white blend with touches of honey and melon.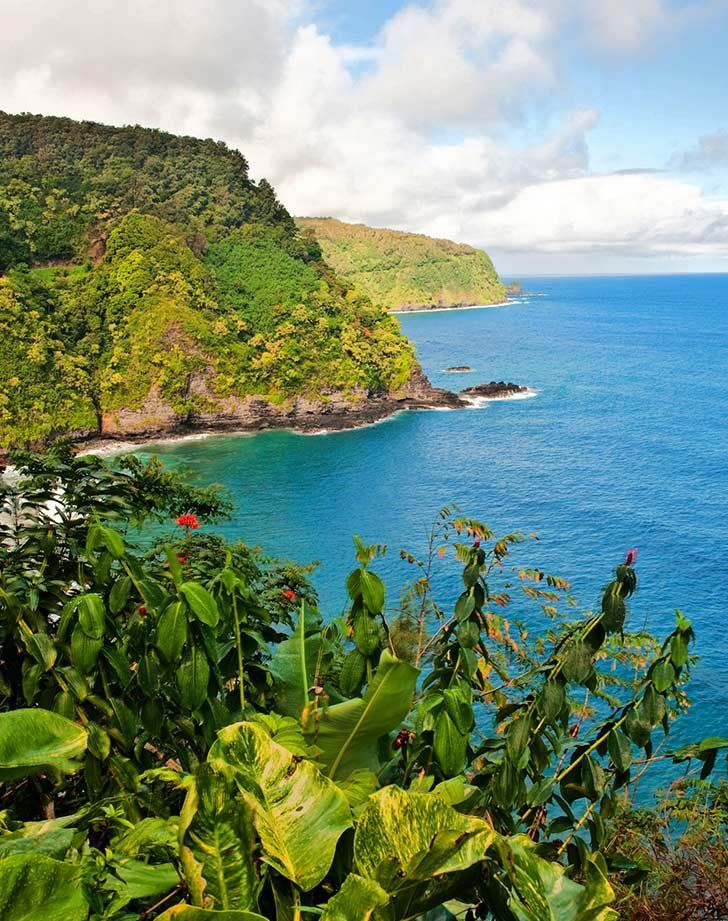 Bobbushphoto /Getty Images
Hana Coast Highway, Hawaii
While Hawaii's island of Maui is a hot destination for tropical romance, the Hana Coast Highway is not for the faint of heart. The road is affectionately called the "Divorce Highway" in honor of its precarious turns and proximity to the edges of tall cliffs. That said, the frequent waterfalls, black sand beaches and eucalyptus trees along the country's lengthiest rainforest highway make the trip totally worth the adrenaline rush. Though it's only 52 miles, the 25-miles-per-hour speed limit (with blind spots and one-lane bridges galore; this is a very good thing) makes it a two- to three-hour trip. But we have a feeling you'll happily take your time—the views from Kahului to Hana are beyond breathtaking.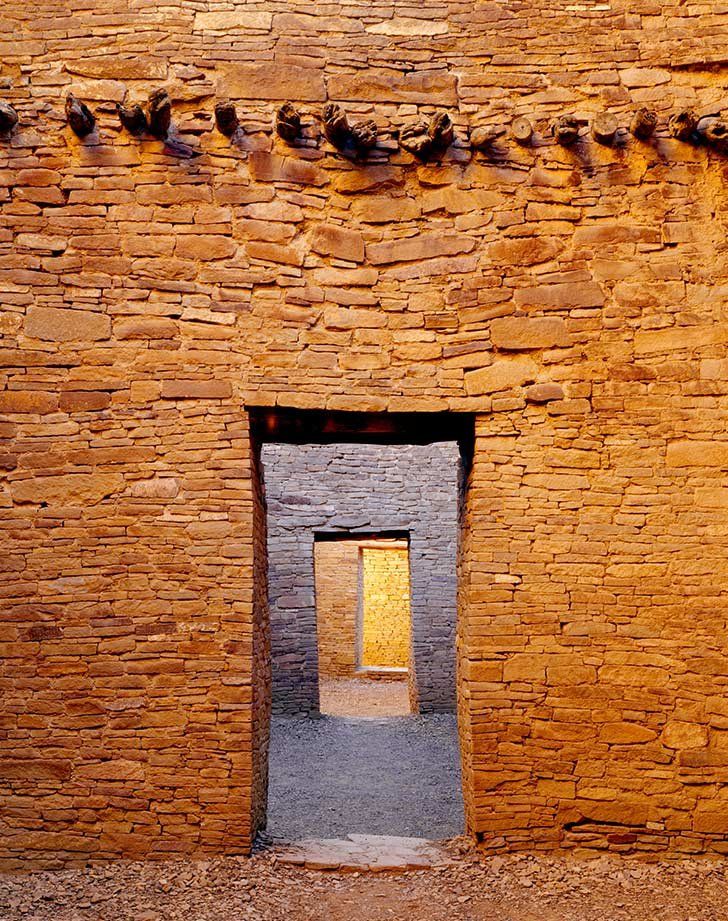 Scott_Walton/Getty Images
Trail of the Ancients Scenic Byway, New Mexico
If you're in the mood for dry heat and history up close, the Trail of the Ancients Scenic Byway is calling. West of Albuquerque is Chaco Canyon, an important ceremonial site for the Pueblo peoples between 850 and 1250 A.D. After taking in the incredible expanse of the canyon, drive south through the towns of Crownpoint and Grants toward the El Morro National Monument. Ogle the 2,000 or so signatures weary travelers have carved into the sandstone over centuries. Continue east through the Zuni Reservation to Zuni Pueblo, an arts community still practicing ancestral traditions and ways of life. Cap off this winding 360-mile desert tour in Farmington, where you can see Aztec Ruins National Monument and Salmon Ruins, both of which date back to the 1050s.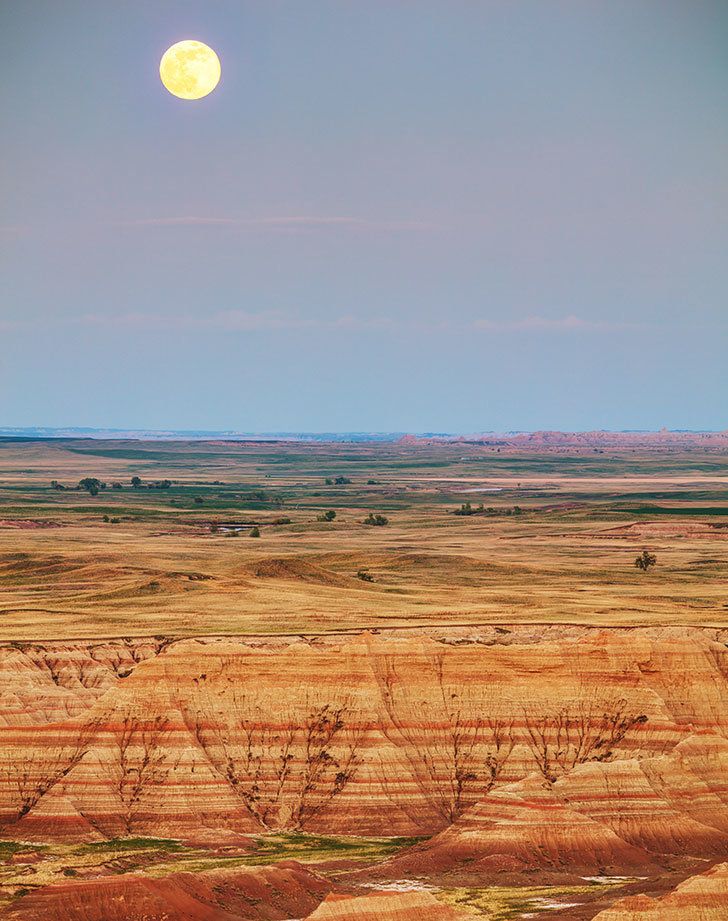 AndrewKrav/Getty Images
The Black Hills and Badlands, South Dakota
Together, the Black Hills and Badlands National Park in South Dakota offer 5 million acres of grassland, forest and rock formations. Might we recommend not hitting it all in one day? Instead, start out on the Badlands Loop State Scenic Byway near the town of Interior. Check out the millions-year-old (literally) jagged geographic deposits before heading north to Spearfish Canyon, home of sky-high pink limestone and gorgeous waterfalls. Meander down through Black Hills National Forest to check out Crazy Horse Memorial, Custer State Park and (drumroll, please) Mount Rushmore. Set aside a few days for the entire 232-mile journey because you'll probably find yourself either driving slowly to take it all in or stopping the car every few miles to hike or swim.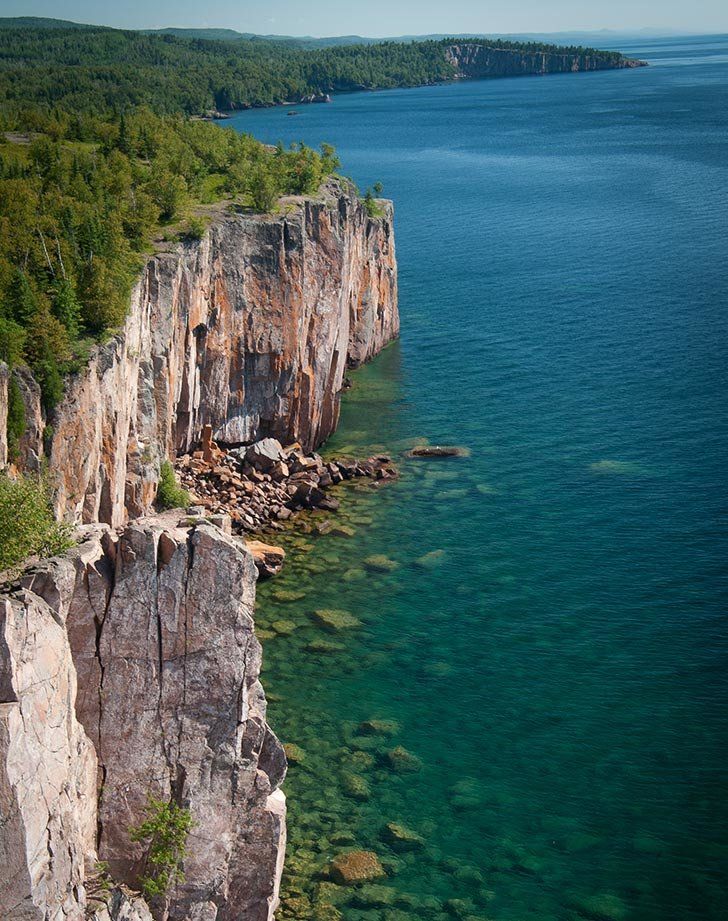 NickJKelly/Getty Images
North Shore Scenic Drive, Minnesota
For a truly otherworldly experience, drive along the coast of the biggest freshwater lake in the world: Lake Superior. The northern Minnesota gem means ample opportunity to really get away from civilization. (Heading off the beaten path into the Boundary Waters just north of the coastline leaves you with no cell service, almost complete solitude and a chance to catch the northern lights!) Start your drive in Duluth and head north, scoping out the many lighthouses dotting the rocky coastline on your right and the distant Sawtooth Mountains on your left. Everywhere else is covered in pine and birch trees—and crawling with wildlife. Beaches pop up along the 142-mile ride, although Lake Superior is notoriously chilly, reaching 65 degrees Fahrenheit max during the hottest months of the year. But, in the height of summer, this might be exactly the cool-down you need.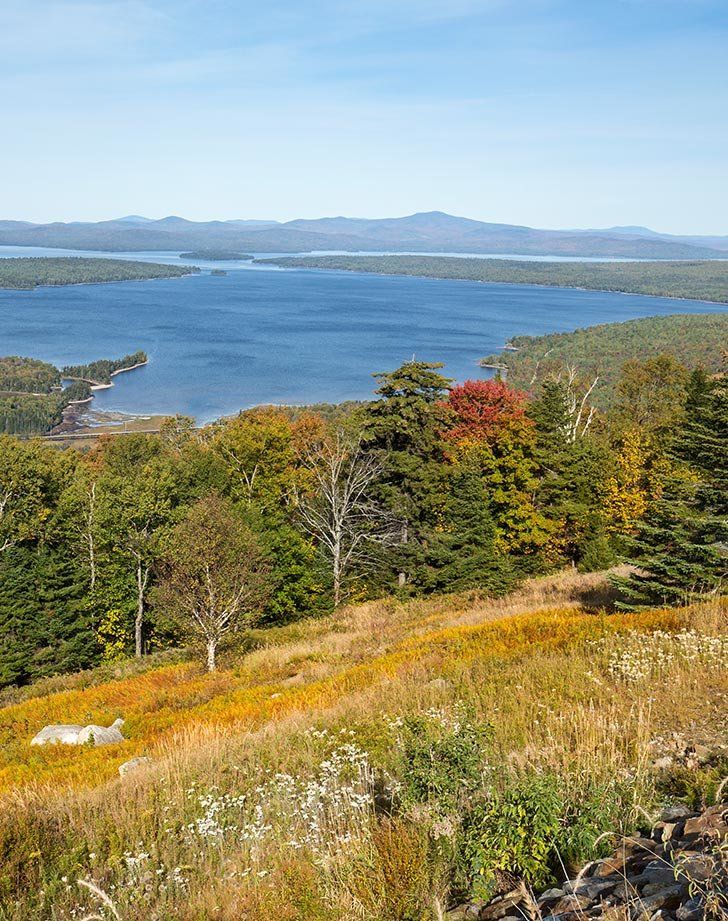 Holcy/Getty Images
Rangeley Lakes National Scenic Byway, Maine
For the ultimate, rugged New England road trip, you must drive the Rangeley Lakes National Scenic Byway. On the western side of the state, near New Hampshire, the lake is flanked by Rangeley Lake State Park and rolling hills of trees, flowers and wildlife. Start at Smalls Falls, and let the Appalachian Mountain ridgeline be your guide on this 36-mile tour. The route is straightforward but provides sights of everything from lakes and rivers to valleys and farmland. Swift River and Mooselookmeguntic Lake (who named this lake?) are outstanding photo ops. Summer is always a good time to visit when it comes to temps, but come autumn, the bright colors pop along this route, and might just be worth a second trip.
RELATED: The Most Serene Spot in Every Single State
This article was from PureWow and was legally licensed through the NewsCred publisher network. Please direct all licensing questions to legal@newscred.com.

When and where possible, we are working to repatriate travelers who are stranded abroad in the wake of the COVID-19 crisis. Our teams are working closely with government officials here in the U.S. as well as in other countries where flying has been restricted to gain the necessary approvals to operate service. In regions where government actions have barred international flying, we have coordinated with the the U.S. State Department and local government officials to re-instate some flights. Additionally, we have been operating several extra flights to countries in Central America and South America as we continue to play a role in connecting people and uniting the world.
We have operated more than 85 repatriation flights from Panama City, Guatemala City, Quito, Lima, San Pedro Sula, Tegucigalpa and Roatan, bringing nearly 12,000 people home. We will continue working with government officials to operate extra flights to Houston from Quito, San Pedro Sula, Tegucigalpa and from Lima to Washington Dulles and beginning April 5, we will begin operating multiple charter flights between Delhi and San Francisco. We continue to review more opportunities for flights between the United States and other countries to bring citizens home.
Video provided by the U.S. Embassy Ecuador of Americans returning home on United.

Additionally, our Customer Solutions and Recovery team is working with customers in the following markets to rebook them on flights back to the United States as capacity allows, either on our aircraft or on one of our airline partners' planes:

Quito, Ecuador
Managua, Nicaragua
Roatan, Honduras
San Pedro Sula, Honduras
Amsterdam
Brussels
Munich
Singapore
Tokyo-Haneda
Seoul, South Korea
Melbourne, Australia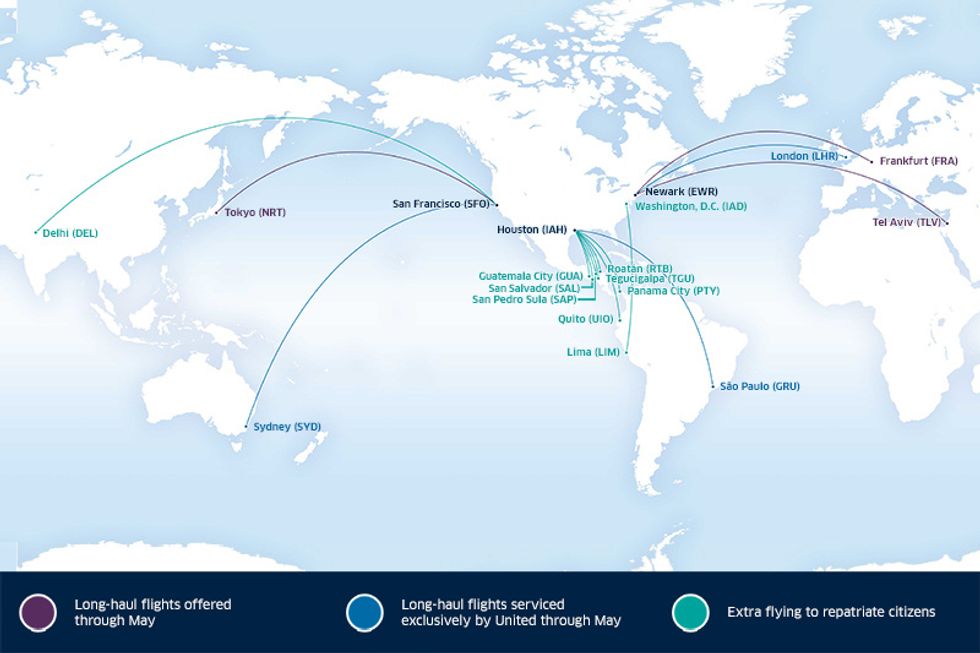 We also recently reinstated several international flights back into our schedule to support customers and essential businesses which depend on these routes. As a result, we will be the only airline to offer service between Newark/New York and London, San Francisco and Sydney, as well as Houston and São Paulo, Brazil.

Throughout these unprecedented times, we remain committed to doing what is right and fair for all of our MileagePlus® members and are pleased to share the steps we are taking to reciprocate the trust and loyalty that you have placed in United. These steps include not only Premier status updates, but also an extension of current memberships and subscriptions. The updates will happen automatically over the next few weeks — there's nothing you need to do.

The big news: If you have current 2020 Premier status, it will be extended to January 31, 2022. At a minimum, you will enjoy the same published status next year that you have today, up to and including Premier 1K®.
For the 2021 status year, United is reducing thresholds for Premier qualification by 50% for each status level, to make reaching an even higher tier easier. You'll still need a minimum of four flight segments on United or United Express®.
| | | | |
| --- | --- | --- | --- |
| 2021 status | Earn Premier qualifying flights | and PQP | … or meet a higher PQP goal |
| Silver | 6 | 2,000 | 2,500 |
| Gold | 12 | 4,000 | 5,000 |
| Platinum | 18 | 6,000 | 7,500 |
| 1K | 26 | 9,000 | 12,000 |
We're also doubling PQP for United Explorer cards and quadrupling PQP for the United Club cards.
At the same time that we're decreasing the published program's PQP requirements, via a promotion from May 1 – December 31, 2020, we're doubling (for United Explorer cards) or quadrupling (for United Club cards) the maximum number of PQP that Cardmembers can earn from card spending during 2020 to help achieve a higher level of status than you already have. More details to come later.
1K® and Platinum members, we're increasing your ability to upgrade by extending PlusPoints expiration dates by six months and expanding Skip Waitlist.
This means a six-month extension of any PlusPoints set to expire on or before January 31, 2021.
Last year we introduced Skip Waitlist on select flights as a benefit to 1K members, giving you more opportunities to confirm an upgrade request at the time of booking. This benefit will now be available for the rest of 2020 in a significantly expanded selection of long-haul international regions and will have expanded availability in 2021 as well.
We're extending all annual membership and subscription benefits by six months.
We want to make sure your benefits are still there when you're ready to start flying again. That's why we're extending purchased United Club℠ memberships purchased directly from United and purchased subscriptions for Economy Plus®, United Wi-Fi℠ and checked bags by six months. You should see this reflected in your MileagePlus account soon.
All electronic travel certificates now have 24 months to be used.
If your travel plans have been disrupted, and you have an electronic travel certificate from us for the value of your ticket, you now have two years from the date it was issued to book a new flight, as well as up to an additional 11 months to travel. This includes all currently valid and all new electronic travel certificates issued on or after April 1, 2020.
We have removed some redeposit fees for the rest of the year.
We are currently waiving all award redeposit fees for travel through end of May 2020.
We are now also waiving all redeposit fees for award ticket cancellations made more than 30 days before departure for the remainder of 2020.
Finally, we'll be making it easier to earn status in 2021 for the 2022 program year. We recognize that getting back to travel will occur at a different pace for different members. Keep an eye out for changes we will make to help you earn status in 2021 for 2022, as we'll share details later this year.
Over the years, you have placed your trust and loyalty in United, and we are honored to do the same for you. We are all in this together.
Status extension to January 31, 2022, applies to all members that met the published criteria of the MileagePlus program in 2019, status match associated with the United/Marriott Bonvoy partnership and status offered as part of a Sales nomination. Status granted from other programs and policies may not apply.
To help with the uncertainty around future travel — be it summer vacations, conferences, events and more — customers now have until April 30 to make changes to, or cancel, any travel they have booked through the end of the year without fees. This is in addition to existing waivers already in place which allow customers to change or cancel plans for travel through May 31.If you decide to cancel your flight, you can retain the value of your ticket to be applied to a new ticket without a fee. These electronic travel certificates are now valid for 24 months from the date they were issued. This includes all currently valid electronic certificates and all new ones issued on or after April 1, 2020. You might not see this policy change reflected everywhere right away – we appreciate your patience as we work to make that happen.
Eligible travelers on domestic flights and international tickets can request a refund on united.com or may call our contact centers if their flights have been severely adjusted or service to their destination suspended either due to government mandates or United schedule reductions related to COVID-19.
Certain tickets cannot be changed on united.com or the mobile app, including tickets booked through another airline (if the ticket receipt does not begin with 016). Please contact the original ticketing airline for changes.
Follow the steps below to stay up to date, change or cancel your flight.

Change your current flight:
On the united.com homepage, select "My Trips" and enter your flight information to retrieve your flight.
Select "Change flight" and then "Edit" to make the following changes:

Date of travel or destination
Add a flight
Remove a flight

Select "Continue" and choose a new flight option
Continue through booking to confirm your new flight
Note: The change fee will display as waived, but any difference in fare may apply.
Cancel your flight and rebook later:
On the united.com homepage, select "My Trips" and enter your reservation information to retrieve your flight
Select "Cancel flight"
Confirm flight cancellation
If you have future flight credit, when you return to the reservation, select "Use Future Flight Credit" to shop for new flights and apply the credit towards a new flight.
Canceling or changing an award flight:
When you select "Cancel flight," you will have the option to cancel your award reservation and redeposit the miles or to cancel your award reservation and use those miles for another trip in the future.
*We're currently experiencing heavy traffic to united.com. If you experience an error while trying to change or cancel your flight, please try again later.
Click through the slideshow below for more detailed instructions:
​Start on the United homepage: ​
User can select 'My Trips' on the homepage widget to find and retrieve their reservation.
Together, we are facing an unprecedented challenge. United Together, we rise to meet that challenge.
Check out our newest destinations
United Airlines
united
To help with uncertainty around future travel – summer vacations, conferences & more – customers have until 4/30 to make changes to, or cancel, any travel they have booked through the end of the year without fees. This is in addition to existing waivers:
uafly.co/2vmnkSk
United Airlines
united
This is what a charter flight, carrying 100% medical equipment, looks like. We've been flying millions of units of personal protective equipment (PPE) from China to help get supplies to frontline responders across the country.
#WorldHealthDay
#UnitedTogether
United Airlines
united
For 200 Australian citizens who have been stuck on cruise ships for the past few weeks, our flight crew was a welcome sight. We operated a special charter flight from SFO - MEL on Sunday night, reuniting these travelers with their home and their families.
#UnitedTogether
👏💙
United Airlines
united
We're extending current MileagePlus Premier status levels to January 31, 2022 and lowering thresholds for status to help you reach an even higher tier. Learn more about the other steps we're taking, like extending PlusPoints, to thank you for your loyalty:
uafly.co/2xVfvnm
United Airlines
united
If your travel plans have been disrupted, and you have an electronic travel certificate for the value of your ticket, you now have two years from the date it was issued to book a new flight + up to an additional 11 months to travel. Learn more:
uafly.co/2RbdgDq
We Are United
weareunited
Shoutout to our operations team, who are working to properly park, maintain and store many aircraft in the
#BeingUnited
fleet. These aircraft are being housed across our seven hubs, maintenance facilities in CLE and MCO as well as at offsite facilities in New Mexico and Arizona.
We Are United
weareunited
Tomorrow, Oscar and Scott will host a companywide town hall to discuss the latest developments in managing the effects of the coronavirus (COVID-19). You can join the livestream event at 1:20 p.m. CT here:
uafly.co/39AV25m
Watch our most popular videos
A happy, Hollywood ending
This is the story of Jason and Shantel. You see, Jason and Shantel love each other very much. They also love traveling and they love the classic Adam Sandler film, The Wedding Singer.
It all began when Jason reached out to United's social media team, hoping for assistance with his upcoming plan to propose. Some phone calls and one borrowed guitar later, the stage was set for Jason. Put all that together, mix in some helpful United employees and, voila, you have a truly memorable marriage proposal. Congratulations to this fun-loving and happy couple, and here's to many more years of making beautiful music together.
A big thank you to Chicago-based flight attendants Donna W., Marie M., Karen J. and Mark K. for making this proposal come to life.
Copyright © 2020 United Airlines, Inc.
All rights reserved.
Indicates an external site that may or may not meet accessibility guidelines.
Scroll to top
Scroll to top