The 8 most underrated American road trips
You've gotten your kicks on Route 66. You've wound through Highway 1. So how do you take another quintessential American summer vacation without repeating yourself? Good thing this country is not lacking in incredible vistas and varied landscapes—trust us: there is so much more than purple mountains majesty and amber waves of grain (although, those aren't so bad themselves). From badlands to waterfalls, here are eight American road trips to consider.
RELATED: 10 Waterparks Worth Traveling for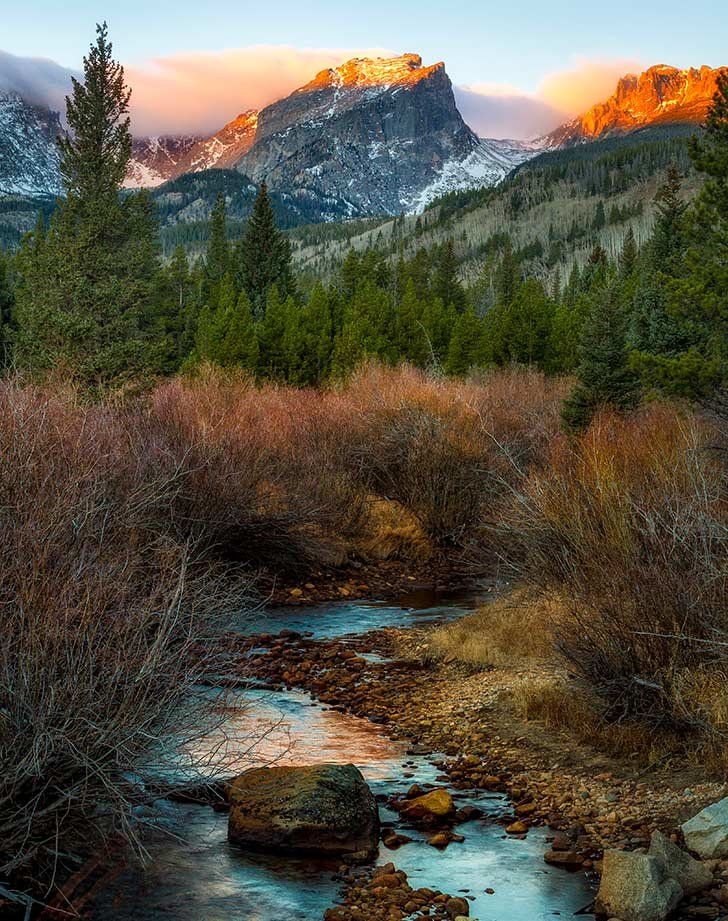 RondaKimbrow/Getty Images
Top of the Rockies Scenic Byway, Colorado
This western road trip through and around the Rocky Mountains has three separate routes that converge in Leadville, Colorado (the highest incorporated town in the country at 10,152 feet above sea level). There's no rule against traversing all three, especially since each is pretty short (82 miles total). First, take in the five enormous mountains surrounding Leadville, two of which are the tallest in the state. Head up through Tennessee Pass and cross the Continental Divide to reach the majestic town of Minturn for incredible fields of wildflowers. The route through Independence Pass toward Aspen has unbelievable views of the Rockies and Twin Lakes. Driving along the Arkansas River through Fremont Pass to Copper Mountain is ideal for spotting ranches, old mines and—fingers crossed—some Colorado wildlife.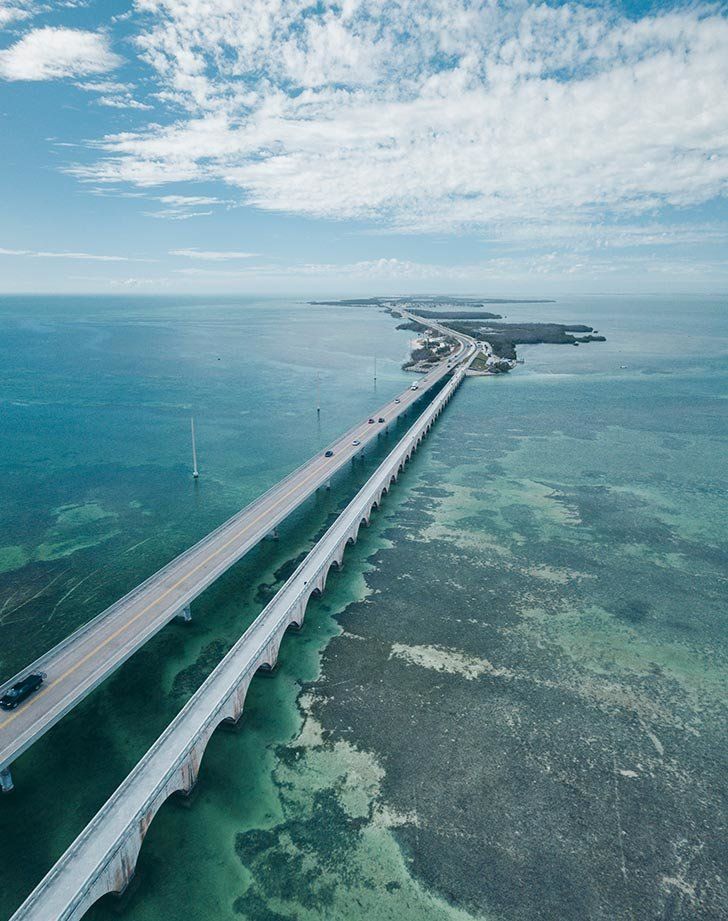 FilippoBacci/Getty Images
Overseas Highway, Florida
You do not need a boat to enjoy the Florida Keys, and we can prove it. The Overseas Highway is one of the most unique roads in the country, as it basically island hops along Florida's hottest vacay spots like Islamorada (home of the Florida Brewing Company) and Marathon (home of Long Key State Park). The Seven-Mile Bridge is a highlight nestled into the 113-mile trip, so make sure to cross during the day for sprawling views of turquoise water and boaters galore. Other fun pit stops: Swim with dolphins at the Dolphin Research Center in Grassy Key, snorkel with sea critters at John Pennekamp Coral Reef State Park and pose for a selfie at Southernmost Point Buoy, the farthest south you can get on the continental U.S.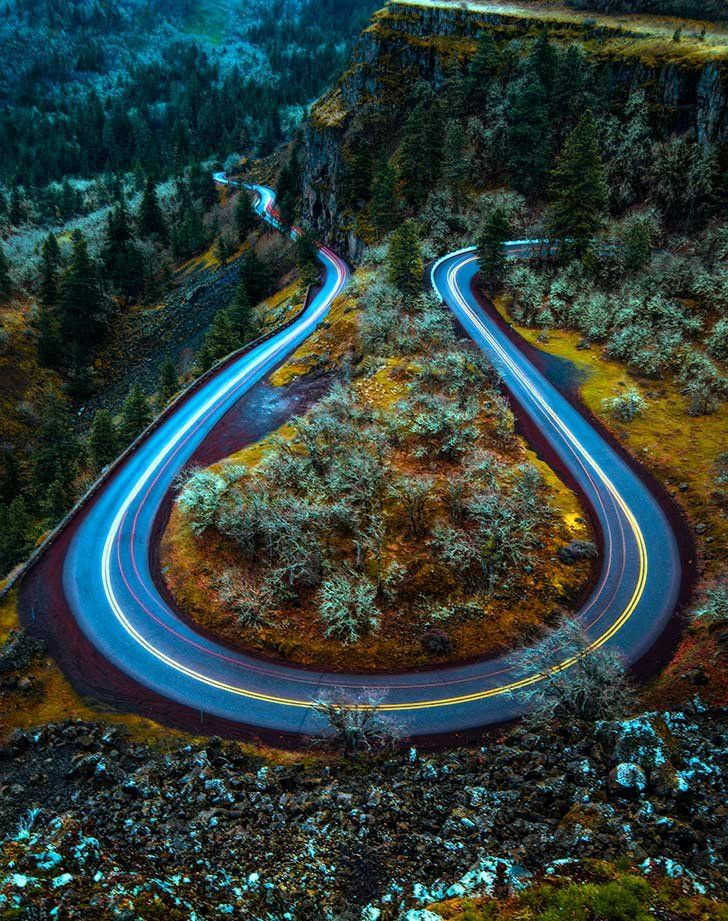 Jason W Lacey/Getty Images
Columbia River Highway, Oregon
This stretch of highway was the first of its kind to be officially declared a National Historic Landmark, and it's easy to see why. Set out from Troutdale, Oregon, and immediately you'll see the gorgeous Columbia River Gorge. Get ready for a roller-coaster decent as you roll into Crown Point—the 600-foot drop toward the Columbia River is designed specifically for road trippers as it curves and winds through lush green forests. There are at least six notable waterfalls you'll pass along the way; step out at Multnomah Falls for a pic of its stunning bridge. Once you hit the town of Mosier, consider trekking through a tunnel of lava rock on the Mark O. Hatfield Trailhead. The road officially ends after roughly 70 miles at The Dalles, conveniently close to the Sunshine Mill Winery. Treat yourself to a glass of the wildly popular Nirvana, a white blend with touches of honey and melon.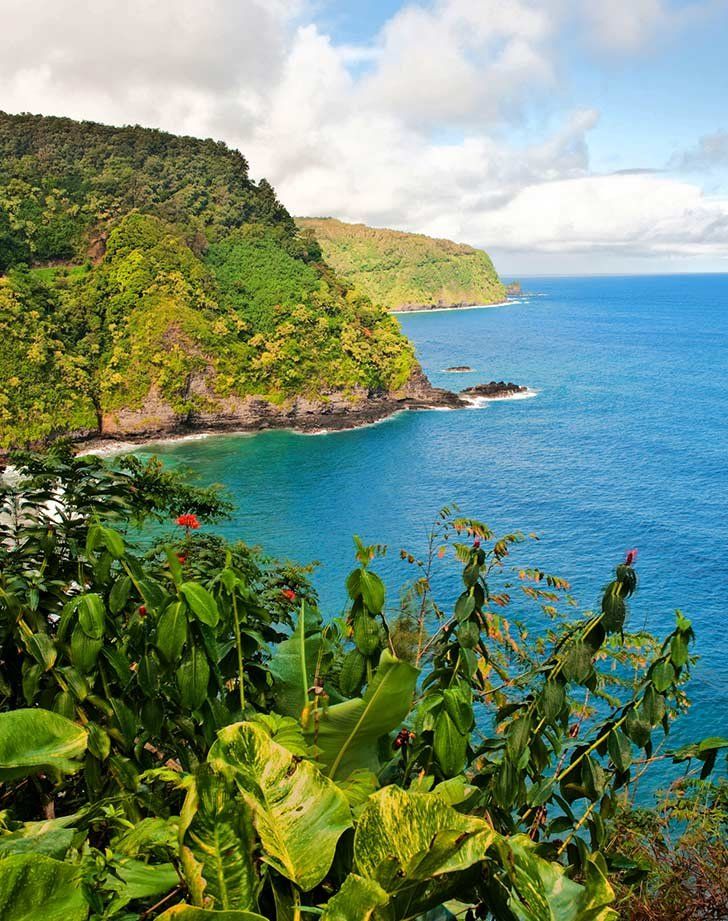 Bobbushphoto /Getty Images
Hana Coast Highway, Hawaii
While Hawaii's island of Maui is a hot destination for tropical romance, the Hana Coast Highway is not for the faint of heart. The road is affectionately called the "Divorce Highway" in honor of its precarious turns and proximity to the edges of tall cliffs. That said, the frequent waterfalls, black sand beaches and eucalyptus trees along the country's lengthiest rainforest highway make the trip totally worth the adrenaline rush. Though it's only 52 miles, the 25-miles-per-hour speed limit (with blind spots and one-lane bridges galore; this is a very good thing) makes it a two- to three-hour trip. But we have a feeling you'll happily take your time—the views from Kahului to Hana are beyond breathtaking.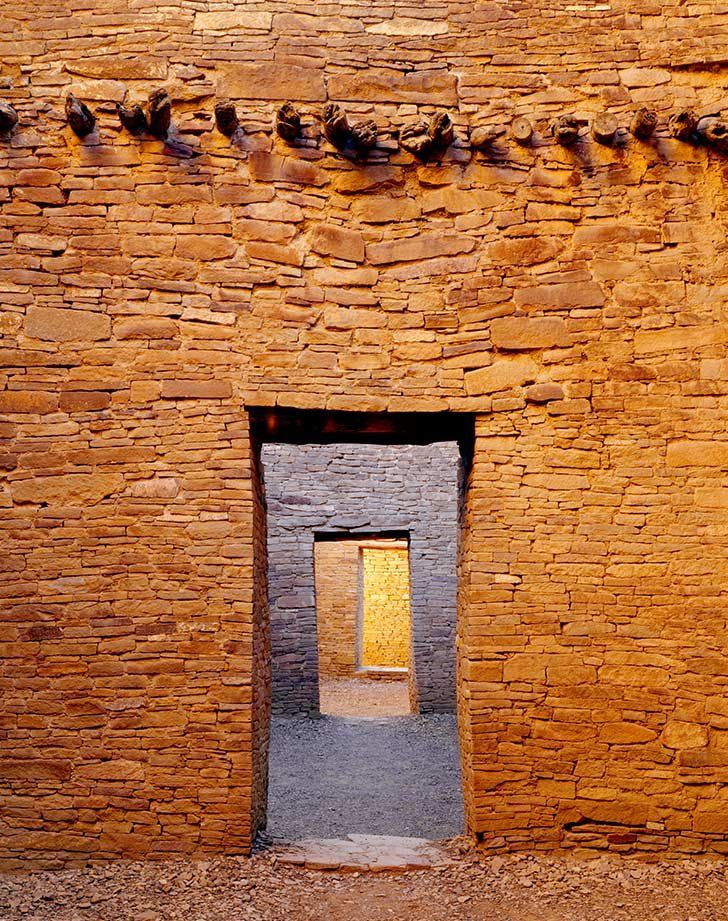 Scott_Walton/Getty Images
Trail of the Ancients Scenic Byway, New Mexico
If you're in the mood for dry heat and history up close, the Trail of the Ancients Scenic Byway is calling. West of Albuquerque is Chaco Canyon, an important ceremonial site for the Pueblo peoples between 850 and 1250 A.D. After taking in the incredible expanse of the canyon, drive south through the towns of Crownpoint and Grants toward the El Morro National Monument. Ogle the 2,000 or so signatures weary travelers have carved into the sandstone over centuries. Continue east through the Zuni Reservation to Zuni Pueblo, an arts community still practicing ancestral traditions and ways of life. Cap off this winding 360-mile desert tour in Farmington, where you can see Aztec Ruins National Monument and Salmon Ruins, both of which date back to the 1050s.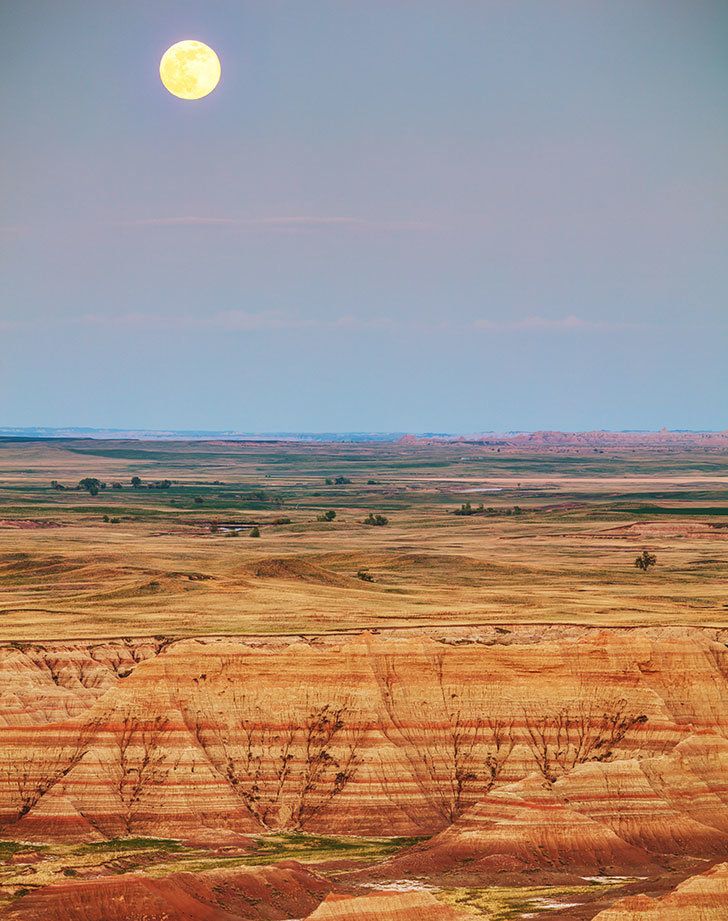 AndrewKrav/Getty Images
The Black Hills and Badlands, South Dakota
Together, the Black Hills and Badlands National Park in South Dakota offer 5 million acres of grassland, forest and rock formations. Might we recommend not hitting it all in one day? Instead, start out on the Badlands Loop State Scenic Byway near the town of Interior. Check out the millions-year-old (literally) jagged geographic deposits before heading north to Spearfish Canyon, home of sky-high pink limestone and gorgeous waterfalls. Meander down through Black Hills National Forest to check out Crazy Horse Memorial, Custer State Park and (drumroll, please) Mount Rushmore. Set aside a few days for the entire 232-mile journey because you'll probably find yourself either driving slowly to take it all in or stopping the car every few miles to hike or swim.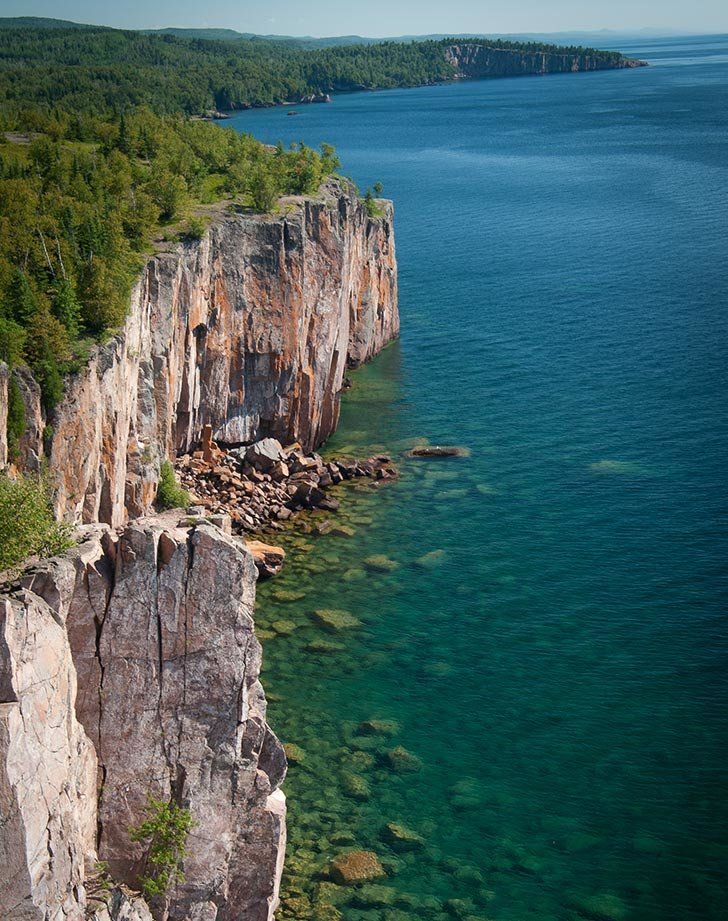 NickJKelly/Getty Images
North Shore Scenic Drive, Minnesota
For a truly otherworldly experience, drive along the coast of the biggest freshwater lake in the world: Lake Superior. The northern Minnesota gem means ample opportunity to really get away from civilization. (Heading off the beaten path into the Boundary Waters just north of the coastline leaves you with no cell service, almost complete solitude and a chance to catch the northern lights!) Start your drive in Duluth and head north, scoping out the many lighthouses dotting the rocky coastline on your right and the distant Sawtooth Mountains on your left. Everywhere else is covered in pine and birch trees—and crawling with wildlife. Beaches pop up along the 142-mile ride, although Lake Superior is notoriously chilly, reaching 65 degrees Fahrenheit max during the hottest months of the year. But, in the height of summer, this might be exactly the cool-down you need.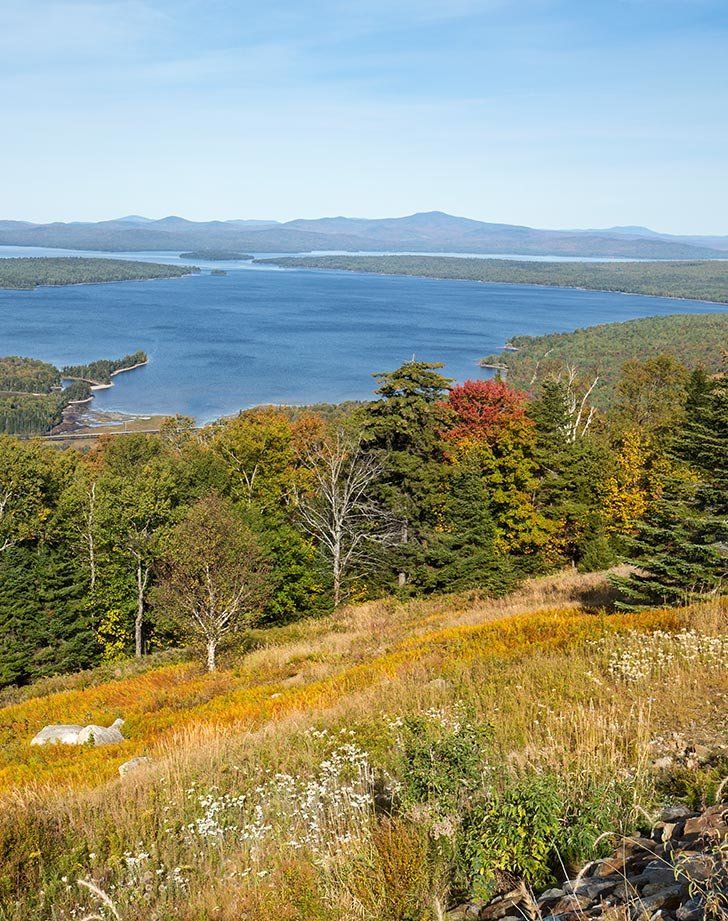 Holcy/Getty Images
Rangeley Lakes National Scenic Byway, Maine
For the ultimate, rugged New England road trip, you must drive the Rangeley Lakes National Scenic Byway. On the western side of the state, near New Hampshire, the lake is flanked by Rangeley Lake State Park and rolling hills of trees, flowers and wildlife. Start at Smalls Falls, and let the Appalachian Mountain ridgeline be your guide on this 36-mile tour. The route is straightforward but provides sights of everything from lakes and rivers to valleys and farmland. Swift River and Mooselookmeguntic Lake (who named this lake?) are outstanding photo ops. Summer is always a good time to visit when it comes to temps, but come autumn, the bright colors pop along this route, and might just be worth a second trip.
RELATED: The Most Serene Spot in Every Single State
This article was from PureWow and was legally licensed through the NewsCred publisher network. Please direct all licensing questions to legal@newscred.com.

Right now, around the world, brave members of America's armed forces are on duty, defending our freedom and upholding our values.
When not laser-focused on the mission at hand, they're looking forward to the day when their service to our nation is fulfilled and they can reunite with their families.
They are also imagining how they can use their hard-earned skills to build an exciting, rewarding and important career when they return home.
I want them to look no further than United Airlines.
That's why we are focused on recruiting, developing and championing veterans across our company, demonstrating to our returning women and men in uniform that United is the best possible place for them to put their training, knowledge, discipline and character to the noblest use.
They've developed their knowledge and skills in some of the worst of times. We hope they will use those skills to keep United performing at our best, all of the time.
That's why we are accelerating our efforts to onboard the best and the brightest, and substantially increasing our overall recruitment numbers each year.
We recently launched a new sponsorship program to support onboarding veterans into United and a new care package program to support deployed employees. It's one more reason why United continues to rank high - and rise higher - as a top workplace for veterans. In fact, we jumped 21 spots this year on Indeed.com's list of the top U.S workplaces for veterans. This is a testament to our increased recruiting efforts, as well as our efforts to create a culture where veterans feel valued and supported.
We use the special reach and resources of our global operations to partner with outstanding organizations. This is our way of stepping up and going the extra mile for all those who've stepped forward to answer our nation's call.
We do this year-round, and the month of November is no exception; however, it is exceptional, especially as we mark Veterans Day.
As we pay tribute to all Americans who have served in uniform and carried our flag into battle throughout our history, let's also keep our thoughts with the women and men who are serving around the world, now. They belong to a generation of post-9/11 veterans who've taken part in the longest sustained period of conflict in our history.

Never has so much been asked by so many of so few.... for so long. These heroes represent every color and creed. They are drawn from across the country and many immigrated to our shores.

They then freely choose to serve in the most distant and dangerous regions of the world, to protect democracy in its moments of maximum danger.
Wherever they serve - however they serve - whether they put on a uniform each day, or serve in ways which may never be fully known, these Americans wake up each morning willing to offer the "last full measure of devotion" on our behalf.
Every time they do so, they provide a stunning rebuke to the kinds of voices around the world who doubt freedom and democracy's ability to defend itself.
Unfortunately, we know there are those who seem to not understand – or say they do not - what it is that inspires a free people to step forward, willing to lay down their lives so that their country and fellow citizens might live.
But, we – who are both the wards and stewards of the democracy which has been preserved and handed down to us by veterans throughout our history – do understand.
We know that inciting fear and hatred of others is a source of weakness, not strength. And such divisive rhetoric can never inspire solidarity or sacrifice like love for others and love of country can.
It is this quality of devotion that we most honor in our veterans - those who have served, do serve and will serve.
On behalf of a grateful family of 96,000, thank you for your service.
Humbly,
Oscar
Each year around Veterans Day, Indeed, one of the world's largest job search engines, rates companies based on actual employee reviews to identify which ones offer the best opportunities and benefits for current and former U.S. military members. Our dramatic improvement in the rankings this year reflects a stronger commitment than ever before to actively recruiting, developing and nurturing veteran talent.
"We've spent a lot of time over the past 12 months looking for ways to better connect with our employees who served and attract new employees from the military ranks," said Global Catering Operations and Logistics Managing Director Ryan Melby, a U.S. Army veteran and the president of our United for Veterans business resource group.
"Our group is launching a mentorship program, for instance, where we'll assign existing employee-veterans to work with new hires who come to us from the armed forces. Having a friend and an ally like that, someone who can help you translate the skills you picked up in the military to what we do as a civilian company, is invaluable. That initiative is still in its infancy, but I'm really optimistic about what it can do for United and for our veteran population here."
Impressively, we were the only one of our industry peers to move up on the list, further evidence that we're on a good track as a company.
The question of where David Ferrari was had haunted retired U.S. Army Sergeant Major Vincent Salceto for the better part of 66 years.
Rarely did a week go by that Salceto didn't think about his old friend. Often, he relived their last moments together in a recurring nightmare. In it, it's once again 1953 and Salceto and Ferrari are patrolling a valley in what is now North Korea. Suddenly, explosions shatter the silence and flares light up the night sky.
Crouching under a barrage of bullets, Salceto, the squad's leader, drags two of his men to safety, then he sees Ferrari lying face down on the ground. He runs out to help him, but he's too late. And that's when he always wakes up.
Italian Americans from opposite coasts – Salceto from Philadelphia, Ferrari from San Francisco – the two became close, almost like brothers, after being assigned to the same unit during the Korean War. When Ferrari died, it hit Salceto hard.
"After that, I never let anyone get close to me like I did with Dave," he says. "I couldn't; I didn't want to go through that again."
When the war ended, Salceto wanted to tell Ferrari's family how brave their son and brother had been in battle. Most of all, he wanted to salute his friend at his gravesite and give him a proper farewell.
For decades, though, Salceto had no luck finding his final resting place or locating any of his relatives. Then, in June of this year, he uncovered a clue that led him to the Italian Cemetary in Colma, California, where Ferrari is buried.
Within days, Salceto, who lives in Franklinville, New Jersey, was packed and sitting aboard United Flight 731 from Philadelphia to San Francisco with his wife, Amy, and daughter, Donna Decker, on his way to Colma. For such a meaningful trip, he even wore his Army dress uniform.
That's how San Francisco-based flight attendant Noreen Baldwin spotted him as he walked down the jet bridge to get on the plane.
"I saw him and said to the other crew members, 'Oh my goodness, look at this guy,'" she says. "I knew there had to be a story."
The two struck up a conversation and Salceto told Baldwin why he was traveling. She got emotional listening to him talk and made a point of fussing over him, making sure he and his family had everything they needed.
About halfway through the flight, Baldwin had an idea. She and her fellow crew members would write messages of encouragement to Salceto and invite his fellow passengers to do the same.
"We did it discreetly," says Baldwin. "I asked the customers if they saw the man in uniform, which most had, and asked them if they wanted to write a few words for him on a cocktail napkin. A lot of people did; families did it together, parents got their kids to write something. After the first few rows, I was so choked up that I could barely talk."
When Baldwin surprised Salceto with dozens of hand-written notes, he, too, was speechless. He laid the stack on his lap and read each one. At the same time, the pilots made an announcement about the veteran over the loud speaker, after which the customers on board burst into applause.
"It seems contrived, and I hate using the word organic, but that's what it was; it just happened," Baldwin says. "Mr. Salceto was so loveable and humble, and what he was doing was so incredible, it felt like the right thing to do. And you could tell he was touched."
On June 27, Salceto finally stood before Ferrari's grave and said that long-awaited goodbye. As a trumpeter played "Taps," he unpinned a medal from his jacket and laid it reverently on the headstone.
"I had gotten a Bronze Star for my actions [the night Ferrari died] with a 'V' for valor, and that was the medal I put on Dave's grave," says Salceto, pausing to fight back tears. "I thought he was more deserving of it than I was."
For the first time in years, Salceto felt at peace. His mission was accomplished.
Scroll to top