Volunteer Impact Grant recipient supports animal shelter
United rewards the passion of our employees through our Volunteer Impact Grant program, which has awarded over one million dollars to those charitable organizations with which employees volunteer. This story highlights one of the many grant recipients using those funds for the greater good of the communities we serve.
What does receiving a Volunteer Impact Grant mean to an animal rescue shelter? For Last Chance at Life (LCAL), it meant being able to feed about 50 animals in its care, including dogs, cats and birds, for nearly three months.
The nonprofit organization, located in Oceanside, California, is an all-breed rescue facility that specializes in the rehabilitation and adoption of animals that are often overlooked — the older, the broken, and the not-so-popular.
Earlier this year, LCAL received a United Volunteer Impact Grant, awarded thanks to the volunteer hours Los Angeles-based787 First Officer Anna Lenhoff-Methot devoted to the shelter.
Anna has always had a love for animals, so when a friend reached out asking for help with a dog she was fostering for LCAL, Anna didn't hesitate to pitch in.
"My three boys were getting older and didn't need me as much, and I was searching for a way to give back to the community; LCAL just kind of perfectly fell into my lap," said Anna.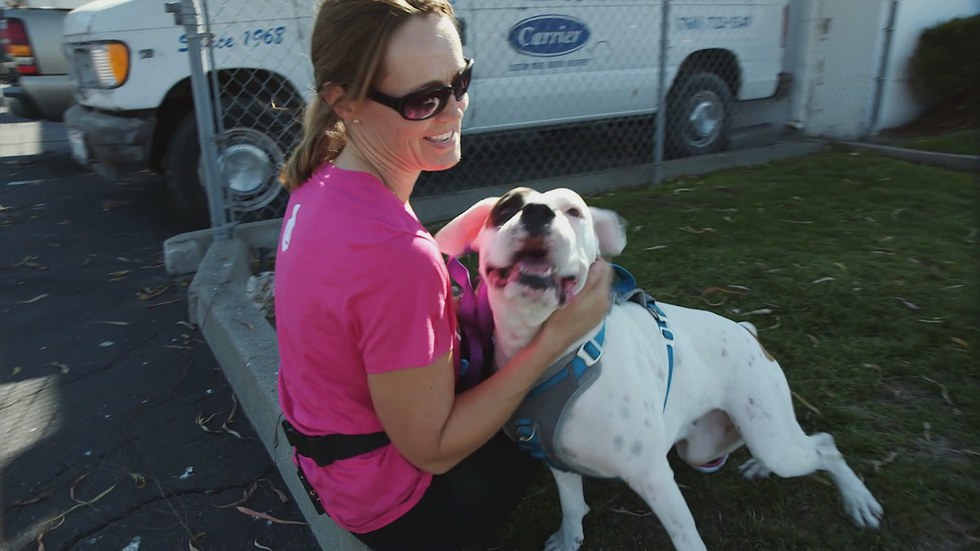 Nearly three years later, Anna is a devoted volunteer at LCAL, regularly going to the shelter to feed the animals, clean their cages and take the dogs out on walks. The number of animals in LCAL's care on a daily basis is approximately 45 to 55. Because many of the animals are in need of medical attention, the shelter also relies on foster homes throughout San Diego County that are able to care for the animals while they recover and await adoption into their forever homes.
Anna, with a lot of support from her husband, 787 First Officer Peter Methot, and their three boys, has fostered several dogs herself. Recently, they even took in a parrot, which was a learning experience for the whole family. Anna and Peter want to set a good example for their kids by caring for other living beings.
"We want them to learn the responsibilities around having animals and, at the same time, to see that it's very rewarding to give back," said Peter. "The animals also bring a lot of love and laughter into the home."
Anna is one of a network of volunteers that make saving animals' lives possible for LCAL, and the shelter's president and founder Lisa Hamilton is beyond grateful for their commitment, love and sacrifice.
"These animals are helpless and oftentimes facing euthanasia due to space or minor behavioral issues, and that's why we truly are their last chance at life," said Lisa. "The ultimate reward for me and all of our volunteers is seeing the gratefulness in their eyes. They know we saved them."