Warm & sunny escapes all year round
You don't need to be a meteorologist to know that summer is almost through. Look out the window and note the leaves changing colors and people beginning to dress in sweaters and jackets. Summer and its sun have all but gone, and with autumn and winter on their way, the chances of keeping your tan for the next nine months are looking slim.
This may feel like bad news for those of us who understand that, in moderation, sunshine and its vitamin D can make us feel both happier and healthier, but it's no reason to feel down.
Instead, pack your bags, grab your ID or passport, and book yourself a flight to a place where it stays hot all through the year or at the very least warm and sunny. Escape to a place where summer never really ends. To get you started, consider five of our favorite sun-kissed escapes.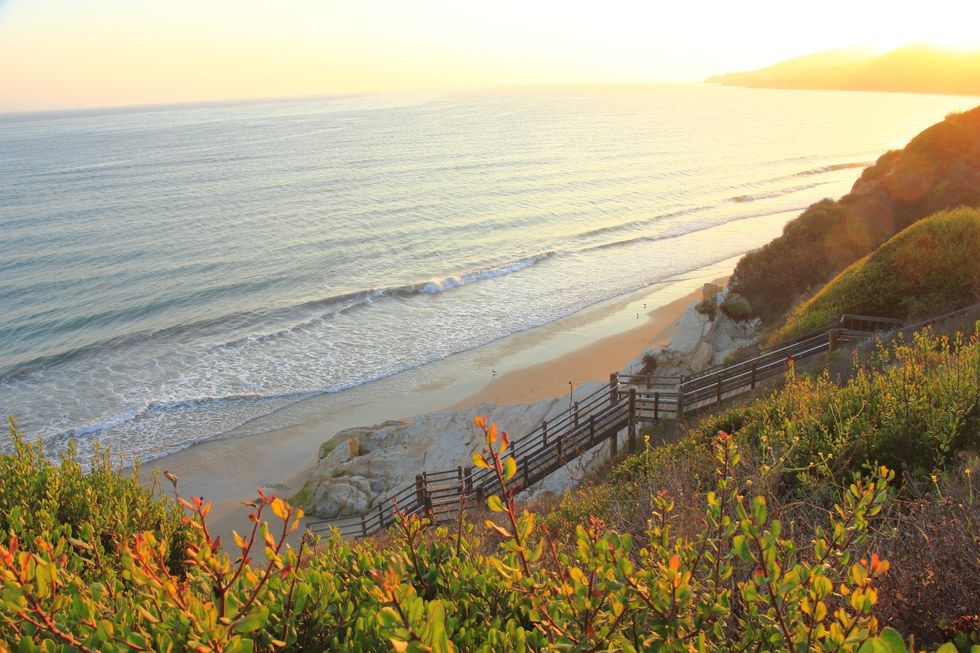 Santa Barbara, California
If you're looking for year-round sunshine, look west to the American Riviera. While it can't lay claim to being the sunniest place in the lower 48 (that title goes to Imperial County, California), Santa Barbara benefits from having some 300 days of glorious sunshine a year. It's not-too-hot, never-too-cold year-round climate makes it the perfect place to experience the great outdoors — be that hiking, golfing, lying on a beach or dining al fresco in your short sleeves. However, to suggest that Santa Barbara has a monopoly on winter sunshine would be wrong. Head down the California coast to San Diego, and you'll discover another city bathed in glorious year-round sun, where the exceptional beaches are never empty.
United Airlines flies to Santa Barbara (SBA) and San Diego (SAN)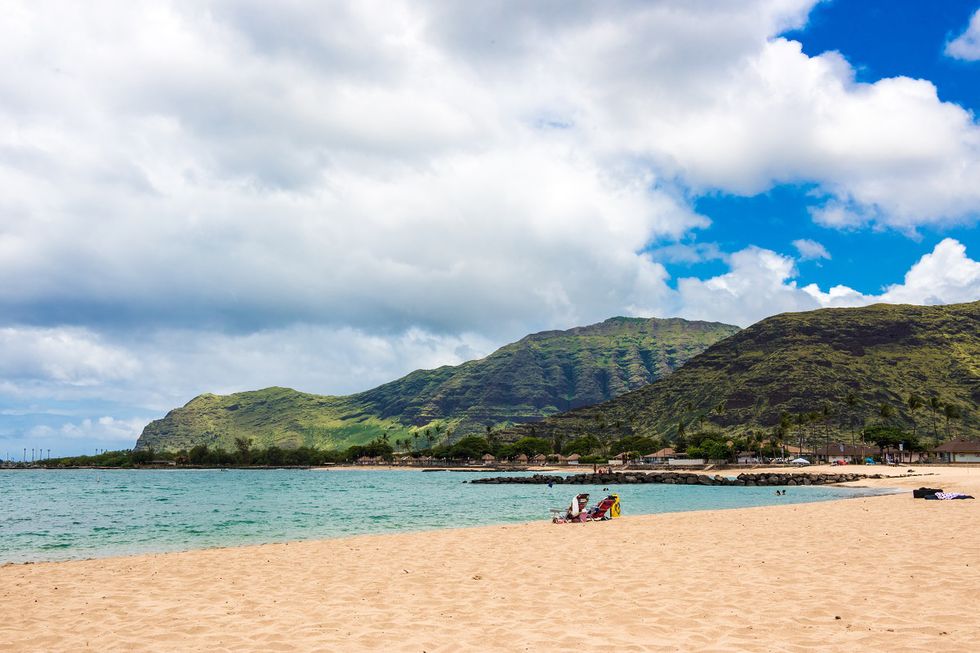 Oahu, Hawaii
America's paradise islands benefit from a tropical climate and temperatures that stay pleasingly high throughout the year. Hawaii averages a consistently beautiful 80-85°F, and while tropical showers are frequent visitors, choose the right part of the right island, and you'll be sure to feel the sunshine on your face. Kona and Waikoloa on the Big Island and Wailea and Kapalua on Maui can be considered sun traps, but head to the island of Oahu, specifically the southern and southwestern end of the island, and you'll find the closest thing to precise sunlight. With more than 300 days of sunshine beating down each year, it soon becomes apparent why they call it "the gathering place."
United Airlines flies to all of Hawaii's airports, including to Honolulu (HNL) on Oahu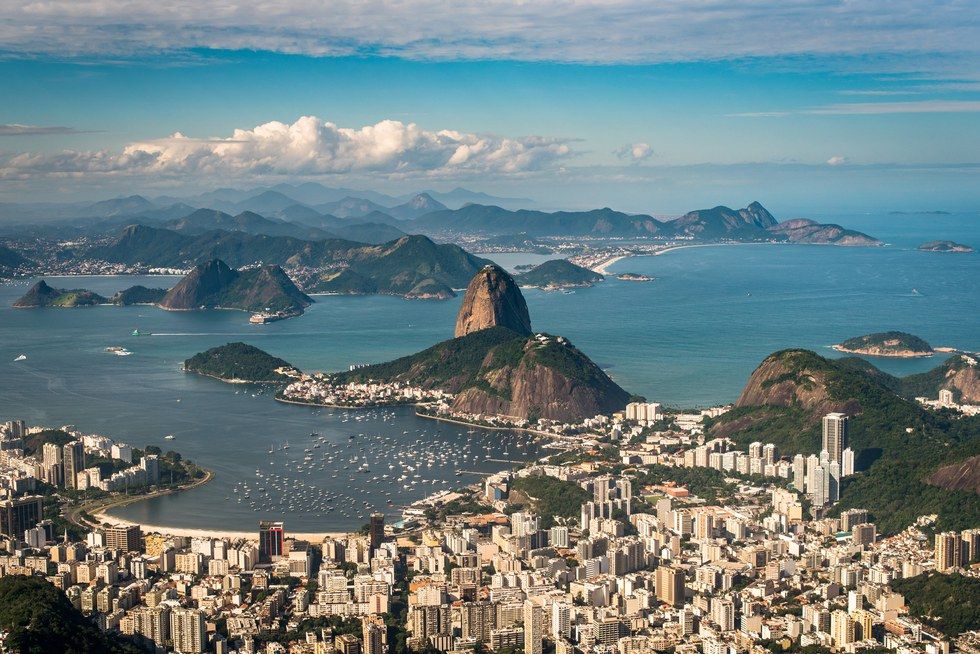 Rio de Janeiro, Brazil
Why do the citizens of Rio refer to their home as "Cidade Maravilhosa"—the "marvelous city"? Undoubtedly, it has much to do with the city's stunning setting, nestled between an azure sea and the forest-clad mountains, and watched over from high above by Christ the Redeemer. It also owes something to the architecture, museums, galleries, world-class restaurants and nightlife, and it's impossible to overlook the world-famous beaches of Copacabana and Ipanema.
But it probably owes as much to the fact that "Cidade Maravilhosa" is blessed with a tropical climate and that Rio lies in the southern hemisphere, so its summer falls between December and January. While much of the U.S. shivers through October, November, December and January, Rio is heating up. By December temperatures can reach over 90°F, so you can forget about packing a sweater.
United Airlines flies to Rio de Janeiro (GIG–Galeao)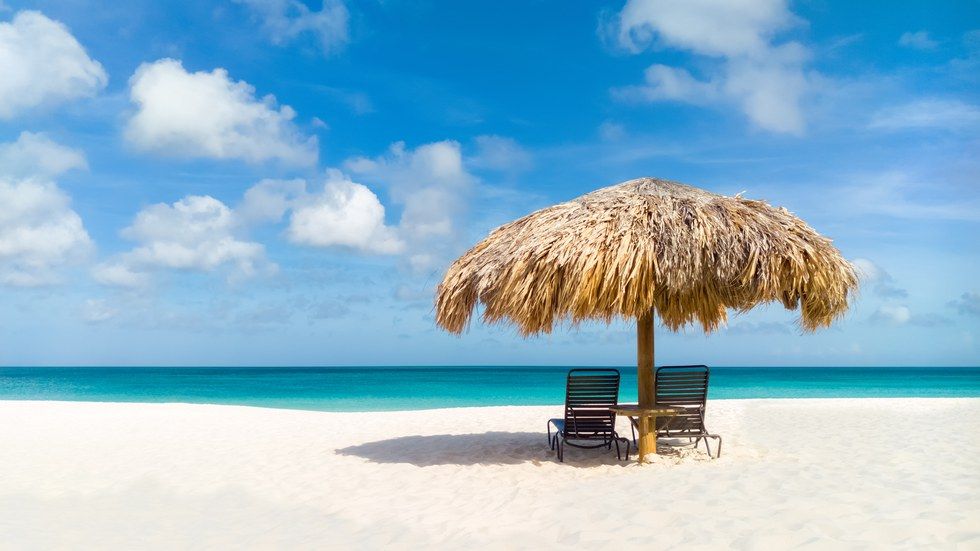 Aruba, Caribbean
Boasting mile upon mile of white-sand beaches surrounded by crystal-clear waters full of sea life and shipwrecks, the Dutch Caribbean island of Aruba is the island of your imagination. Mainly because, as the sun-chasers who flock there already know, the island benefits from a climate that ranges from hot in the summer to slightly less hot through its winters. The average annual temperature hits a heavenly 82°F,so expect it to be even a little bit warmer in the summer months, and only a degree or two beneath the average for what passes as winter.
Of course, this being the Caribbean, you may think that tropical storms will dampen your visit, but think again. Lying far outside of Hurricane Alley, Aruba escapes the downpours that rain down on the islands further north. All things considered, if it isn't heaven on earth, it does a pretty good impression.

United Airlines flies to Aruba (AUA)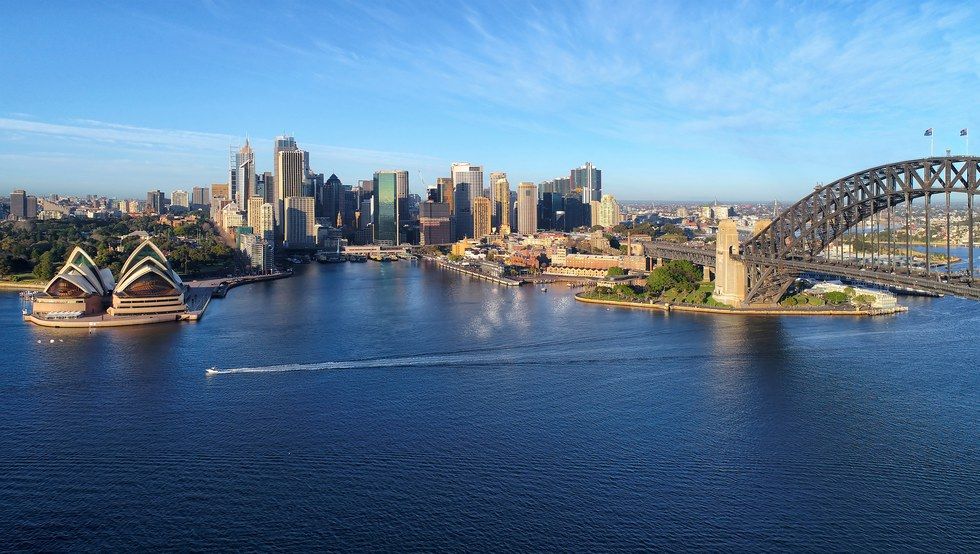 Sydney, Australia

It's an exaggeration to say that Sydney enjoys year-round sunshine, but not much of one. On average the Australian city enjoys 340 days of sunshine every year — even the mathematically challenged can work out that that doesn't leave many dreary days. Picture an archetypal Aussie in your mind's eye, and chances are, they're standing on the beach, looking bronzed and beautiful with a smile on their face. That's effectively Sydney, a place that mixes the cultural buzz of a big (but walkable) city with more golden beaches and sunny days than seems fair to everyone who doesn't live there. And as with Rio, the fact that Sydney's summer falls from December to February makes it even more appealing.
United Airlines flies to multiple locations across Australia, including Sydney (SYD)
If you go
For details on how United Airlines can fly you somewhere sunny and warm all year round, visit United.com or use the United app.

On March 19, 2020, United operated its first flight carrying cargo without passengers on board. While the passenger cabin was empty, its cargo hold was completely full, carrying more than 29,000 pounds of commodities from Chicago O'Hare International Airport (ORD) to Frankfurt Airport (FRA).
A year later, United Cargo has operated more than 11,000 cargo-only flights carrying more than 570 million pounds of freight. To support the COVID-19 pandemic recovery efforts, United Cargo has also transported more than 113 million pounds of medical and pharmaceutical products on both cargo-only and passenger flights as well as approximately 10 million COVID-19 vaccines, providing global communities access to the items they have needed most.
"At the beginning of the pandemic, we knew we were uniquely positioned to utilize our widebody aircraft and our network to keep commodities moving, so we quickly mobilized various departments throughout the airline to launch a cargo-only network of flights that would keep commodities moving," said United Cargo President Jan Krems. "Thanks to those efforts, United Cargo has delivered millions of items to countries all around the world. We would not have been successful without the steadfast support of our employees, industry partners and our customers."
Since last March, United Cargo has transported almost 850 million pounds of freight on cargo-only and passenger flights. The airline will continue to monitor market trends adjust its cargo-only flight schedules to help ensure we are meeting our customer's evolving shipping needs.
Whether you haven't flown with us for a while or just need a quick refresher before your spring trip, read this list of tips to know before your flight and arrive at the airport travel-ready:
1. Download the United app for contactless bag check, travel assistance and more
Before your flight, download the United app to view your flight status, check in, sign up for flight notifications, locate departure gates, access our free personal device entertainment when available and more. We've also updated our app with new features that can make your trip a little safer, including contactless bag check.
Don't forget to use Agent on Demand for help with any and all questions you may have before your flight. This new capability is available at all our U.S. hub airports and allows you to use your own mobile device to contact a customer service agent via phone, video or chat to help with day-of-travel questions while you're at the airport. Learn more about Agent on Demand here.
2. Check out the Travel-Ready Center
Our Travel-Ready Center makes it easy to get a personalized overview of everything you need to do in preparation for your flight. Just enter your confirmation number or MileagePlus® number and you'll find detailed information on all the documents, tests and more that you'll need for your trip.
3. Read and sign the Ready-to-Fly checklist
Before completing check-in, all United travelers will need to read our Ready-to-Fly checklist and confirm that they understand and agree to our policies. These include:
Acknowledging that you haven't had any symptoms of COVID-19 in the last 14 days
Agreeing that you will not fly if you have tested positive for COVID-19 within the last 21 days
Confirming that you will follow all policies regarding face masks, social distancing and other health and safety measures we've adopted
4. Arrive early; avoid the stress
Airports can be busy, especially during peak travel periods like spring break season. The TSA advises arriving at the airport two hours before your flight for domestic travel and three hours for international travel in anticipation of long security lines. This can help ease the stress when navigating busy check-in areas, security lines and crowded boarding gates.
5. Get familiar with CleanPlus
United CleanPlus℠ is our commitment to delivering industry-leading cleanliness as we put health and safety at the forefront of your experience. We've teamed up with Clorox to redefine our cleaning and disinfection procedures and Cleveland Clinic to advise us on enhancing our cleaning and disinfection protocols, like:
Disinfecting high-touch areas on board and in the terminal
Using electrostatic spraying, Ultraviolet C lighting wands and more advanced measures to clean aircraft cabins before boarding
Redesigning our mobile app to allow for touchless check-in and contactless payment, along with enhanced travel assistance features
Implementing high-efficiency (HEPA) filters on our aircraft that completely recirculate cabin air every 2-3 minutes and remove 99.97% of airborne particles, including viruses and bacteria
Studies show COVID-19 exposure risk is minimal when air filtration systems and masks are in use, so you can rest assured that the steps we've taken to keep you safe truly make a difference.
6. Wear your mask
Federal law requires all travelers to wear a face mask in the airport, including customer service counters, airport lounges, gates and baggage claim, and on board during their entire flight. Make sure you review the requirements for face masks, including what an acceptable face mask looks like.
7. Get ready for a safer boarding process
To make boarding even safer, we now have travelers board their aircraft from back to front. At the gate, just listen for your row number to be called – we'll ask a few rows at a time to board, starting with the last row of the plane. This helps everyone maintain a safe distance from each other during boarding without slowing things down. As you step onto the plane, flight attendants will hand each passenger a sanitizing towelette, which you can use to wipe down your seat to ensure it's extra clean.
8. Pack smart
Before packing your bags, check to see what exactly you can carry on and what you should plan to check. You can also copy your confirmation number into our Baggage Calculator tool to learn about the bag allowance included with your reservation, as well as the cost of checking any additional bags.
9. Check your flight status, important notices and weather
Check the United app regularly for the latest updates on weather conditions, flight status, gate numbers and seat assignments. You can also visit our Important Notices page to find essential information and updates about travel waivers, international travel, TSA and security, airports and United Club locations.
10. Relax and enjoy your flight
Once you're on board, it's time to sit back and enjoy your flight. Our flight attendants will be happy to help you with anything else you need.
This week, we were honored to become the first U.S. airline to join the UNICEF Humanitarian Airfreight Initiative to combat the COVID-19 pandemic by transporting the vaccine and other critically needed supplies to underserved areas of the globe.
"We are committed to helping the global community in any way we can, and we all must work together to do our part to bring this health and humanitarian crisis to an end," said Director of Cargo Specialty Products Manu Jacobs.
We will leverage our expertise to transport these critical pharmaceutical and healthcare shipments around the world safely, efficiently and expediently. We are proud to partner with the United Nations to support this global effort and provide equitable access to COVID-19 vaccines.
Scroll to top