Finest wine regions: South America
Wine lovers wanting to visit a leading wine region that's not in California or France should look south. Chilean and Argentine wines are world-class, and not far behind are thriving wine regions in Uruguay, Brazil and even Peru. More than just visiting wineries and wine bars in these countries, visitors get a taste of these countries' distinctive, welcoming cultures.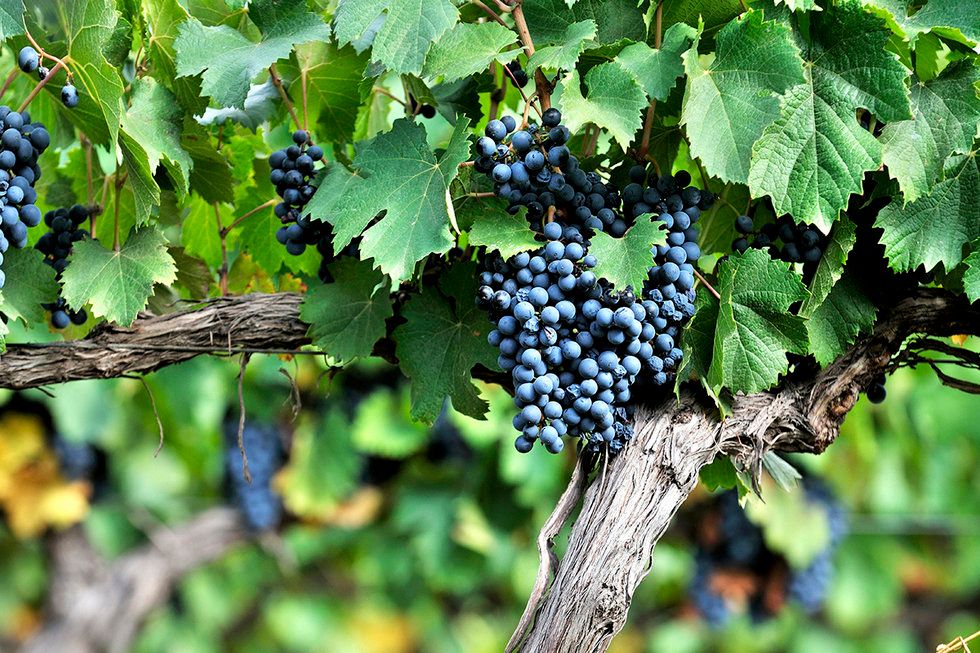 Argentina's Mendoza region
The sprawling Mendoza wine region, at the foot of the Andes near the Chilean border, boasts 600 square miles of vineyards that yield three-quarters of Argentina's wines, especially Malbecs. Argentina is the continent's biggest wine producer too, making Mendoza a must-see region for wine lovers. First, fly to Buenos Aires, where lively wine bars and wine-tasting rooms filled with Argentine wines make it a worthy wine destination itself. Next, hop on a quick two hour flight (or take a longer drive through farm country) to Mendoza, a metro area of one million people where hop-on/hop-off minibus tours to wineries such as Bodega Catena Zapata, founded in 1902; Bodega Vistalba, where the entire operation uses gravity; and Bodega Salentein, with its 5,000-barrel cellar and Argentine art collection.
Southern Uruguay
Most wineries in the hottest new destination for South American wine tourism are located in the Canelones region near Montevideo, Uruguay. A climate similar to Bordeaux, France, produces robust reds, some made from uncommon, Italian-origin grapes such as Nebbiolo and Nero d'Avola. Montevideo is easily accessible from the larger capital city of Buenos Aires, Argentina, about a 50-minute plane ride or four hours by rental car and car ferry. Buenos Aires is also quite a bit closer to Uruguay's wine regions than Argentina's own wineries. Slightly farther out from Montevideo is Bodega Garzón, a winery that's been flooded with attention for the dozens of recent gold medals earned by its Tannats (Uruguay's national grape) and winery experiences including gourmet lunches and tractor tours in the vineyards.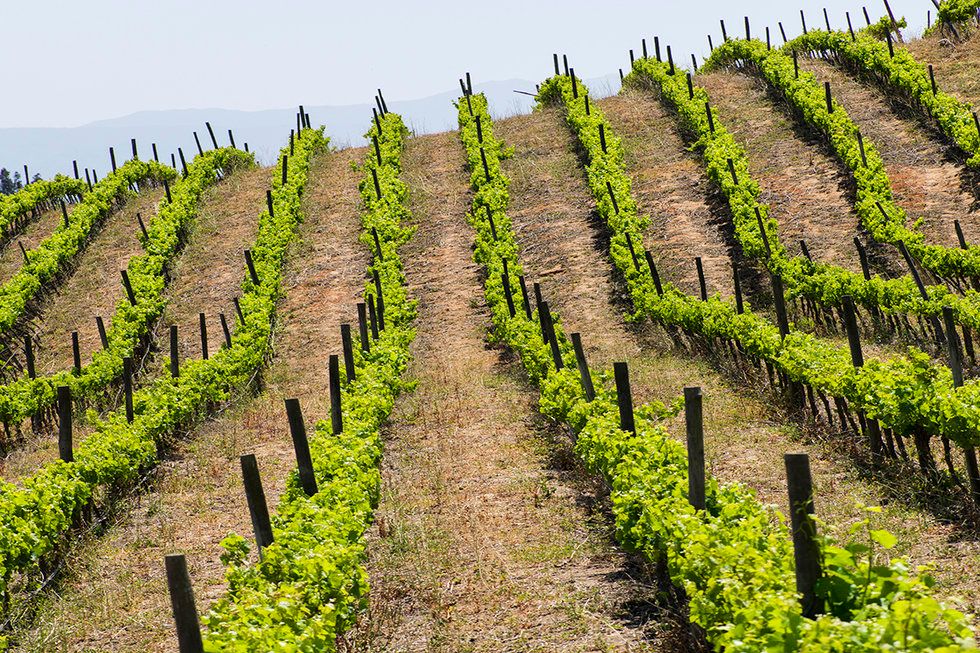 Chile's Central Valley
The long band of Chilean wine valleys that stretch north and south from Santiago produce many of the world's best wines. As a result, wine tourism is enormously popular in Chile, especially in the Central Valley's Maipo and Maule sub-regions because of their proximity to Santiago. Bus tours whisk visitors from the capital city to wineries in those regions and others. Part of the appeal of central Chile, for both grapes and wine tourists, is the comfortable year-round climate — about the same as in Southern California, but with the seasons reversed. Chile is best known for its red wines, especially Cabernet Sauvignons, but due to the diverse terroir — north to south and coast to Andes — every type of wine is well made.
Peru's Central Coast
Most people think of the Andes and Machu Picchu when Peru is mentioned, but there's also a fascinating, historic wine region around the coastal city of Pisco, a little over three hours from Lima by car. Even more wineries are found on Peru's southern coast, with wine tour guides also traveling there from Lima. Peru was the continent's first wine producer in the 1540s, when South America's oldest vineyards were planted—which you can tour. That's less than a century after Machu Picchu was built—and once you've had your fill of Peruvian Grenaches and Sauvignon Blancs, you can head inland to Machu Picchu for a different kind of fun and adventure.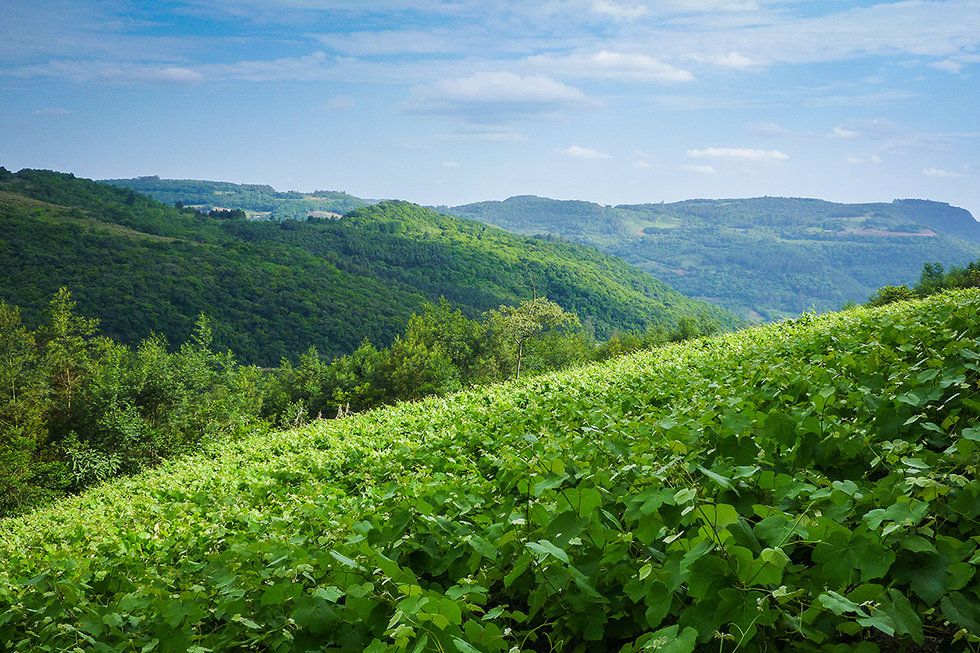 Brazil's Serra Gaucha region
Tucked into the hills of southern Brazil is the Serra Gaúcha, the country's main wine region, where the vineyards were first planted by thousands of Italian and German immigrants when they arrived in the 1800s. Many of these immigrants' descendants now run family wineries visited in bus tours. Two other ways to taste the spirited Brazilian-Italian flavor of this area are to ride the Maria-Funaça steam train, with Italian songs performed on board, and to visit the Italian Epic Theme Park. Both are in Bento Goncalves, the "Wine Capital of Brazil." To get to this region, fly to São Paulo, where many wine bars serve Serra Gaúcha wines, then fly to Porto Alegre, a quick plane hop via one of our partner airlines, Azul Brazilian Airlines.
What to know before you go
Wine tourists headed to South America should keep a few things in mind. First, many wineries in these predominantly Catholic countries are closed on Sundays. Second, all are south of the equator—so don't expect hot weather in July (but do expect it in January). Third, wine tours by bus or minivan are the way to go unless you crave the adventure of navigating South American roads. Fourth, properly packaged wines can go home with you as checked luggage, but the rules and fees to ship wines home vary widely by country, winery and your home state. Ask winery tour guides and staff for this information.
Getting there United Airlines offers nonstop flights from U.S. cities to South American cities that are within easy reach of these destinations. Visit united.com or use the United app to make plans to sip and savor South American wines where they're produced.
If you can't get to Mars, what's the next best thing? Apparently Iceland. A team of renowned explorers and researchers recently journeyed to Iceland to test a Mars analog suit in a Martian-like environment.
The United sponsored expedition, led by The Explorers Club — an internationally recognized organization that promotes the scientific exploration of land, sea, air and space — and in partnership with Iceland Space Agency, involved the team venturing inside the Grímsvötn volcano and across the Vatnajökull ice cap. The group traveled to the remote location and lived for six days in the Grímsvötn Mountain Huts and endured harsh weather conditions and unstable terrain.
Helga Kristin Torfadöttir, Geologist and glacier guide, using the LiDAR system to map the ground and test the suit's capabilities on the glacier.
The objective of the mission was to explore the potential of concept operations at the Grímsvötn location while testing the suit in an arctic environment similar to what would be found on the surface of Mars. "This mission was an important test of the design of the MS1 suit, but it was also incredibly helpful to understand the how to conduct these sorts of studies in Iceland," said Michael Lye, MS1 designer and NASA consultant and RISD professor. "No matter how thoroughly something is tested in a controlled environment like a lab, studying it in a setting that accurately represents the environment where it will be used is absolutely essential to fully understand the design."
The suit was designed and constructed by faculty and students at the Rhode Island School of Design (RISD) with input and guidance from members of the HI-SEAS IV crew and NASA's Johnson Space Center Space Suit Engineering team. At 50-60 lbs, the suit is similar to what a planetary exploration suit would weigh in Martian gravity. The suit was originally designed to be used in the warm climate of Hawaii, however the martian climate is much closer to what would be found on top of the glaciers in Iceland. The data collected will inform the future of habitat and spacesuit design that can be used to train astronauts on Earth.
Today, we remember the colleagues, customers and every single victim of the terrorist attacks of Sept. 11, 2001.
I know each of us in the United family marks this difficult moment in our own way. Still, we all share a common commitment to honor how our brothers and sisters left us and also celebrate what they gave to us during their lives. We remember their professionalism and heroism. We cherish their camaraderie and friendship. We carry with us the examples they set forth, especially in the heroism and bravery displayed by so many on that terrible day. Above all, we understand a simple truth: While thousands of our fellow human beings lost their lives in New York City, Arlington and Shanksville, the attacks of September 11th were aimed at all people of peace and good will, everywhere. They were attacks on the values that make life worth living, as well as the shared purpose that make us proud of what we do as members of the United family: connecting people and uniting the world.
We may live in times scarred by discord and disagreement, and we know there are those around the world who seek to divide us against one another. But, on this day – above all – we come together, as one. We affirm our core belief that far, far more unites us as citizens and fellow human beings than can ever divide us.
Let us embody that belief as we go about serving our customers and one another – on this day and every day – as we continue to help building a world that's more united. Let that be our memorial to the sisters and brothers we lost, eighteen Septembers ago.
Humbly,
Oscar
A team of search and rescue experts from Empact Northwest departed Newark International Airport (EWR) this morning for Nassau (NSA), the capital of the Bahamas to help meet the pressing need for search and rescue services identified by Bahamian Prime Minister Hubert Minnis in the aftermath of Hurricane Dorian. The Empact Northwest team worked with Airlink, a rapid-response humanitarian relief organization that connects airlines with non-governmental organizations (NGOs), that respond quickly and efficiently in the wake of major disasters.
"We can't thank United enough for allowing us to jump out of the gate right away to aid people devastated by this storm," said Airlink Strategic Advisor Emily Sperling. "Search and rescue, medical care, temporary shelter, food and access to potable water are among the most immediate and pressing needs identified in the region. United's assistance is critical in ensuring that groups like Empact Northwest join others, including Mercy Corps, ADRA, and Heart to Heart International in fulfilling those most basic needs."
Airlink notes that our assistance enables two types of first responders to arrive quickly: those with specialized response capabilities like search and rescue, as well as assessment teams, who identify the most pressing needs and establish partnerships quickly to distribute supplies more efficiently once they are on the ground in country. Our partnership is felt long after the initial outreach after a disaster, too, according to Ms. Sperling. "After Irma and Maria hit the Caribbean in 2017, we received requests to transport relief workers a year or two later, to provide training and rebuilding assistance to help these communities develop future resilience," she said. The partnership also helps move responders into place to assist U.S. East Coast communities in the path of this tremendous storm.
You can join us in our disaster relief efforts by donating to our Crowdrise fundraising page here.

Scroll to top