Staying active during the winter is essential to good physical health, and skiing is considered by many to be the ultimate cold-weather exercise. Whether you're looking to improve your cardiovascular endurance, develop superior core strength, or combat the symptoms of seasonal affective disorder, hitting the slopes is the perhaps the finest medicine there is. Best of all, it's a fun activity that's perfect for families to enjoy together! To help you choose a ski destination that's right for your family, here are seven spectacular winter resorts arranged according to skill level, from beginner to advanced.
Snowmass, Colorado
When you're ready to introduce your children to the joy of skiing for the very first time, look no further than this family-friendly resort located near the town of Aspen, Colorado. The professional instructors at Snowmass specialize in working with the tiniest skiers, and the mountain's 25,000-square foot Treehouse Kids Adventure Center is designed to help youngsters learn the basics, quickly and comfortably. Since Snowmass is celebrating its historic 50th anniversary this year, visitors of all ages can enjoy a host of exciting seasonal events, including an official X Games competition.
Steamboat Springs, Colorado
Overlooking a stunning wide-open valley, Steamboat Springs comes highly recommended for children who've never skied before. To help your kids build confidence and develop important basic skills, the mountain offers several wonderfully gentle runs and training areas. For non-skiers, the gorgeous views and lively cowboy atmosphere are the perfect way to spend a winter vacation. And if you're looking to heat things up, why not spend some time soaking in the relaxing natural hot springs located in nearby downtown?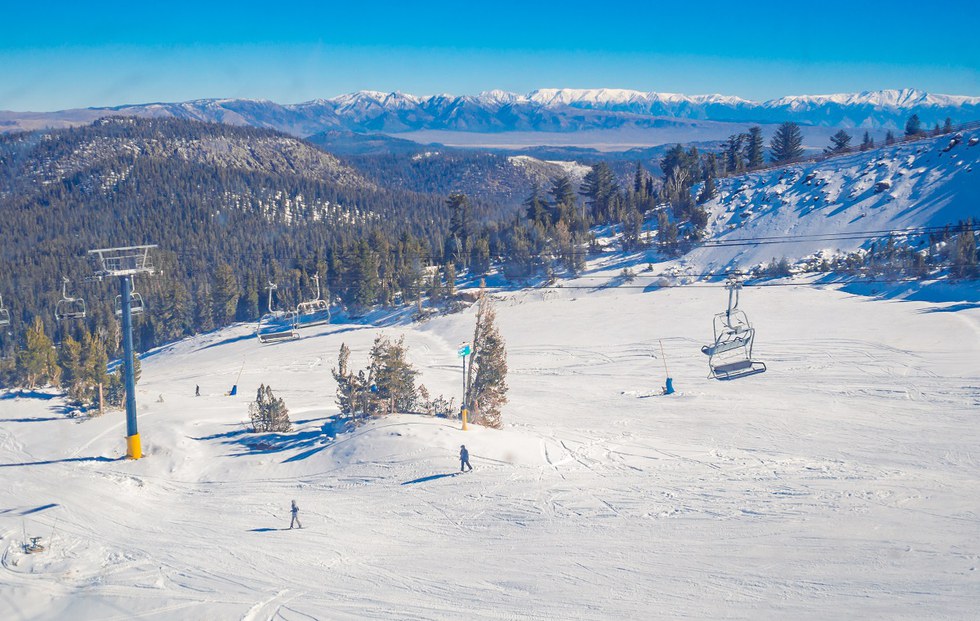 Mammoth Mountain, California

The ultimate all-inclusive winter resort, Mammoth offers something for every possible skier, regardless of their age or skill level. Teens and adults will love the mountain's exciting snowboarding runs, while non-skiers can race each other on inflatable tubes located at the nearby Woolly's Tube Park. For a fireworks display that you'll never forget, plan your visit to coincide with December 31st, and be sure to reserve a spot on the picturesque Village Gondola Deck. There, you and your family can celebrate the New Year with live music, party favors, and gourmet hot chocolate.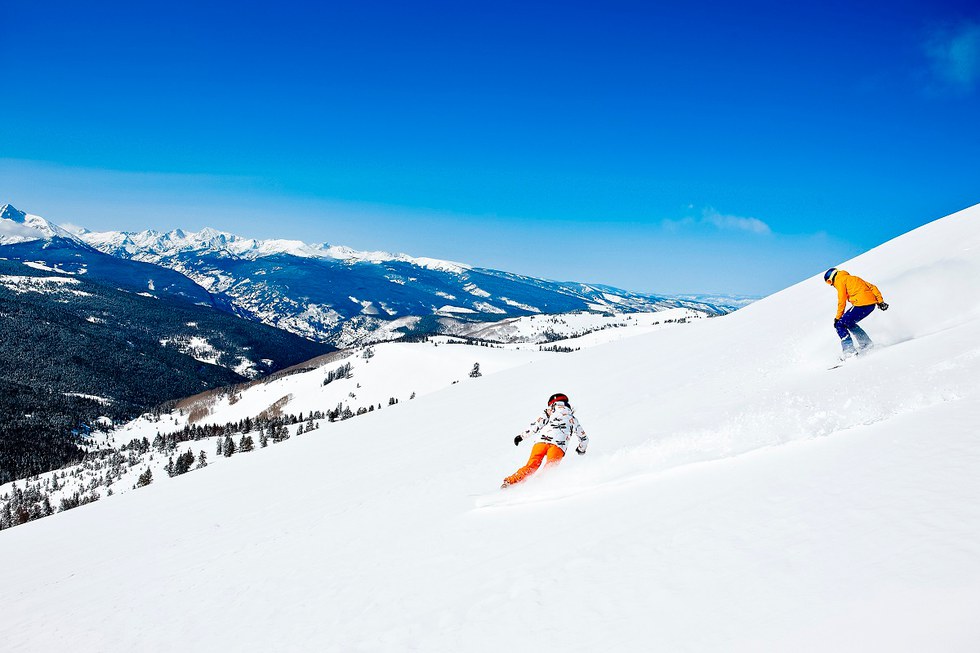 Vail Ski Resort, Colorado

Variety is the name of the game at Vail. Whether you're looking to graduate your children from beginners to intermediate, or sharpen your own skills, you'll find a host of experienced ski instructors ready to help. The resort's fabulous Kris Kringle Market, which features live Christmas carolers dressed in classic Dickens-style costumes, adds a touch of holiday magic to Vail's winter ski season.
Snowbird, Utah
Nicknamed "The Bird," this epic mountain resort features some of the more challenging runs on this list, making it an ideal destination for families with prior ski experience. For thrill-seekers looking to test their mettle, the wild Cirque Traverse run is just the ticket. Beginners and intermediate skiers will enjoy the colorfully named Bassackwards run.
Jackson Hole, Wyoming
This incredible resort features a variety of terrain for all skill levels. But for experts who think they've skied it all, the mountain's legendry Corbet's Couloir run is the ultimate challenge. Non-skiers will have plenty of fun at the many seasonal events scheduled throughout the winter, which include family ice skating day, live bird of prey demonstrations, fireworks night, and a colorful glow stick parade for the youngest children.
Crested Butte Mountain, Colorado
How do you know that Crested Butte is one of the most challenging mountains in the country? Well, the fact that it's the home of the annual U.S. Extreme Freestyle Ski Championships might tip you off. Held each February, this one-of-a-kind event draws expert competitors from around the world. Though the brave participants are charged an entry fee, the contest is free for guests and spectators to enjoy. But don't let Crested Butte's hardcore reputation fool you. There are several runs available for beginners and intermediates as well.
If you go
No matter which ski destination you choose, United Airlines flies to all of these destinations. Book your trip at united.com, or by using the convenient United app.