Battling cyber crime and gender stereotypes
March is Women's History Month, and all month long United is celebrating the contributions and accomplishments of women from across the airline
"Just a bobby on the beat." That's how United's Chief Information Security Officer Emily Heath describes it when talking about the beginning of her remarkable career, the first step on a path that led her to where she is today, protecting one of the world's largest airlines from all manner of cyber threats.
Back then, more than 20 years ago, Heath was part of the thin blue line keeping Macclesfield, England, safe as an officer with the Cheshire (County) Police. And while the sophisticated criminal hackers she now battles might be a far cry from car burglars and pub brawlers, some things never change: Heath still relies on the same quick thinking and strong sense of right and wrong that made her a good cop. And whether she was wearing a badge or a business suit, right from the start Heath has had to learn to succeed in traditionally male-dominated professions.
That realization hit her during her first shift meeting on her first day on the beat in Macclesfield. "You'd have 20 people in the room, and it was only me and maybe one other woman," she says. "It was kind of intimidating as a young bobby to be in the midst of that kind of male energy. I remember male officers walking in and saying to me, 'I'll take two sugars in mine,' assuming that I would make the tea for them."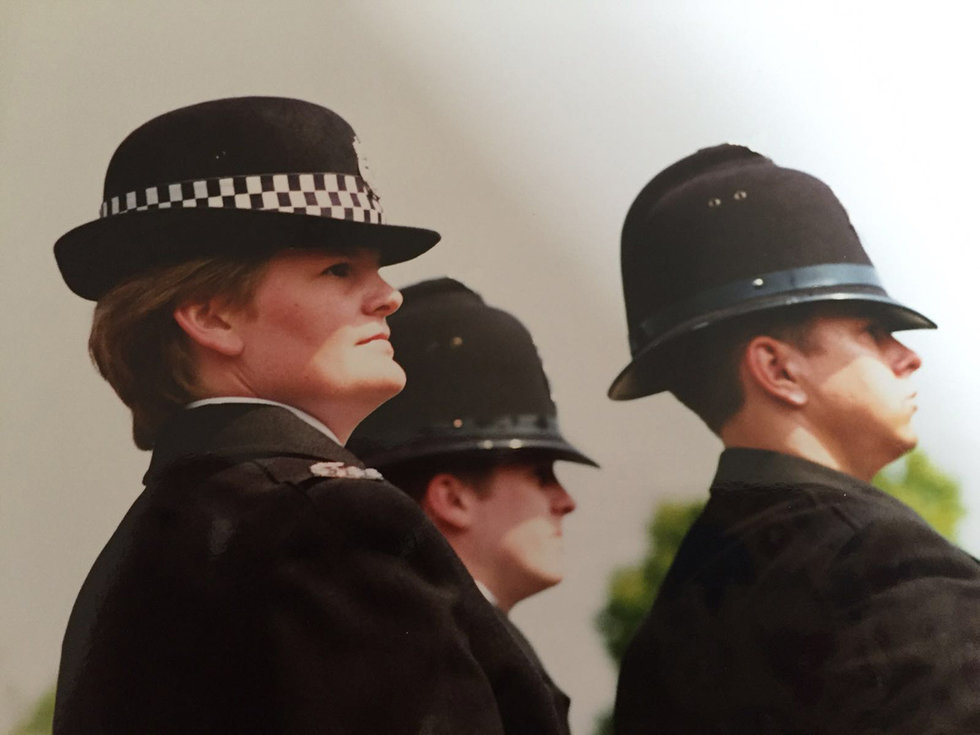 Heath endured her share of hazing early on, but she persevered and soon developed a strong rapport with the men in her unit. In short time, she rose to the rank of detective, investigating high-level financial crime, money laundering and identity theft. Then one day, she realized she needed a change of pace.
Leaving police work behind, Heath started a website design firm, learning to code with a stack of books on HTML. It was a career left turn, but nothing like the one she would find herself taking a few months later when a client who recognized her talent for leadership asked Heath to manage a software implementation project.
Through sheer determination, she quickly became a highly sought after IT program manager. By that time, preventing cybercrime was emerging as a focal point for organizations. When one of her former CIOs asked Heath to oversee their company's security and compliance initiatives, she found that enforcing law and order in the digital realm was a natural fit. But in IT, she also found that, once again, she had to prove herself in a field occupied primarily by men.
"It's been like that everywhere I've ever worked," she says. "We all know that, as women, we have to stand out, that we have to work harder and have to find respect differently than men do."
When she was recruited to United in early 2017, Heath found a refreshing environment, with executive vice president and chief digital officer Linda Jojo at the helm of the technology division. Women now comprise approximately 40 percent of the employees in United's cyber security group, nearly four times higher than the industry average, something that Heath views as a significant advantage.
"If I had a team of people from the same background, they would attack a problem in the same way," she says. "When you've got people from different walks of life, they tackle a problem in ways that are so creative. I cannot overemphasize how important that is, particularly in the world of cyber security where we need all the creative muscle we can get."
When attending conferences and meetings with her peers, Heath still sometimes finds that she's one of only a few women in the room, but the numbers are growing. Lately, though, she's observed a new trend, one that she'd like to help quash while encouraging women, especially young women, to put aside self-doubt when it comes to their careers.
"Now that organizations are looking to diversify," says Heath, "the women I talk with have a new worry, and that is, 'Am I only in this role because I'm a woman?' I say throw that to the water because it does not matter. There's not a single man out there who would ask that question. Instead, ask yourself is the organization better as a result of me being here? And if it is, you should stand tall."