After more than two-and-a-half years of dating and countless adventures together, MileagePlus Premier® member Jeff Schick was certain that he had found his soul mate in Anthony Hawkins. For a pair of avowed travel enthusiasts and aviation buffs — Mr. Hawkins is a Captain with ExpressJet and Mr. Schick grew up in a family of pilots — the relationship could not have begun more perfectly. On their first date they watched a documentary about the Boeing 747. From that day forward they racked up United miles as they traveled the world together, culminating in a trip to Delhi, India, this past January, when Mr. Schick decided it was the right time to pop the question. Naturally, there was only one way to do it.
"I had been thinking about proposing to Anthony for a long time," Mr. Schick said. "When we were preparing for our trip to Delhi, I thought, I wonder what United would say if I asked them for help?"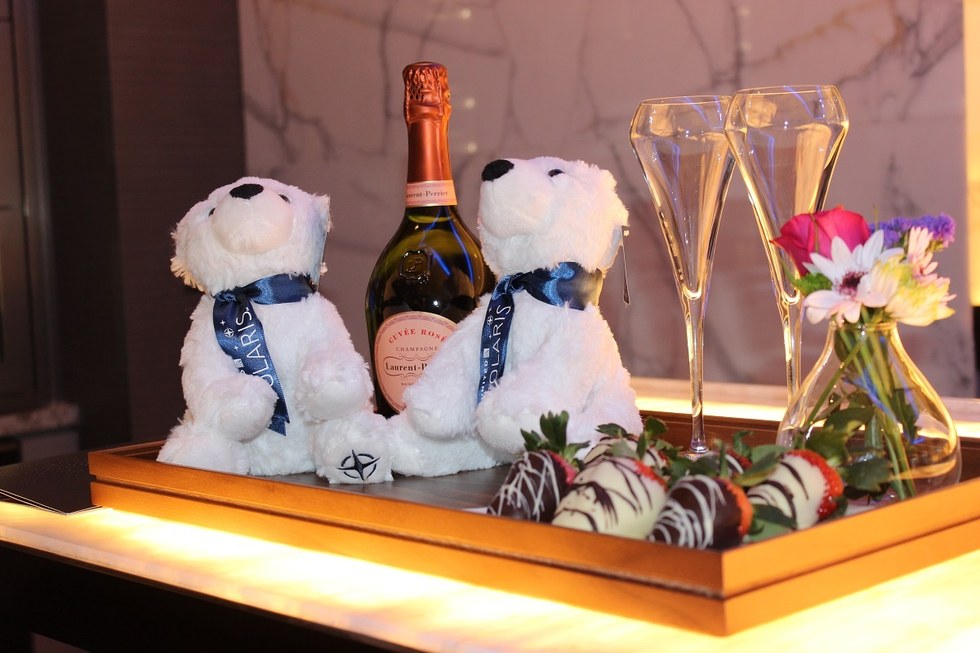 He reached out to United's Social Media team through Facebook, explaining the situation and asking if there was anything that we could do to make the experience more memorable. Within an hour, a plan was in motion. The couple was scheduled to fly from Chicago's O'Hare's International Airport to Delhi, via Newark, in the new United Polaris℠ business class. Mr. Schick had recently read an article about the United Polaris lounge at Chicago's O'Hare's International Airport, and thought that a preflight proposal in the lounge would be the way to go. What they got was nothing short of a first-class experience.

Social Media and Relationship Marketing Assistant Managers Diana Sweis and Karen Petrella, along with Chicago's O'Hare's International Airport Operations and lounge employees, conspired with Mr. Schick to pull off the surprise. First, they made custom lounge menus with a special page devoted to Mr. Hawkins and Mr. Schick's dating milestones, with the heading, "Will you be with me from Ahh to ZZZ?" — a play on the United Polaris motto.
As Mr. Hawkins flipped through the menu, unaware of what was in store, he came to the personalized page, at which point Mr. Schick got down on bended knee to present the ring.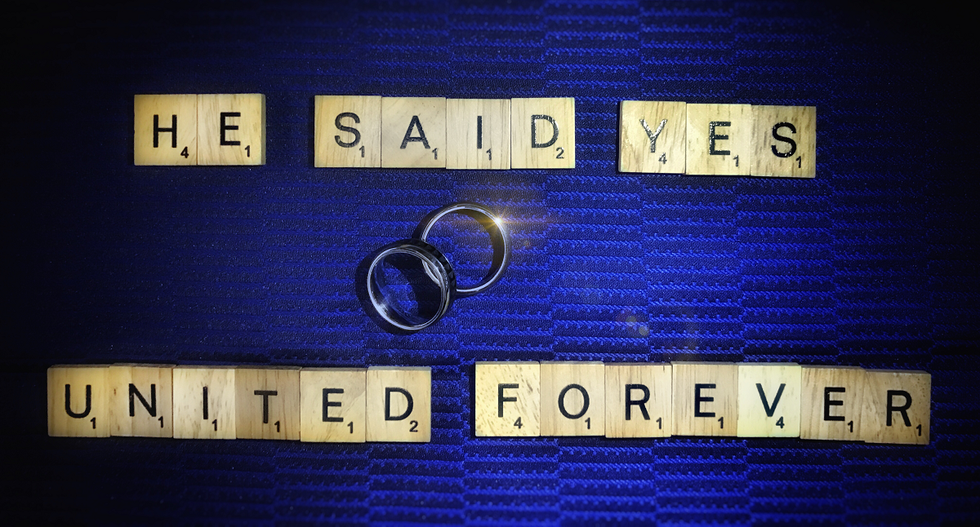 "I think Anthony had suspicions that something was going to happen, but it shocked him when he found out what was happening," said Mr. Schick. That shock was written all over Mr. Hawkins's face as he happily accepted. That was the cue for our lounge team to bring out a cheese and pastry tower, made complete with a bottle of champagne and mimosas, and Diana and Karen took the first photos of the newly engaged couple.

"It was so well orchestrated, everything fit together perfectly," Mr. Schick recalled, still feeling the excitement and joy of that day. "Everyone was so friendly and congratulatory. Even the United Polaris lounge chefs came out to celebrate with us. It was incredible."
The moment was special not only for Mr. Hawkins and Mr. Schick, but also for our employees who got to take part. "Proposals are always unforgettable, but I think it's safe to say that they will remember this day, and remember United, for the rest of their lives," Diana said. "This is the part of the job that I love the most, when we have the opportunity to interact with a customer in this way to surprise and delight."
Mr. Schick and Mr. Hawkins were more than just surprised and delighted. "Things like this make customers for life," Mr. Schick said. "It certainly bonded Anthony and me to United. It shows how the people at United care, and they're making United a great airline to fly on, not only for special occasions like this, but for every trip."