The Yacht Week - sailing the Adriatic Sea
Each week we profile one of our employee's adventures across the globe, featuring a new location. Follow along every week to learn more about their travel experiences.
By Health and Welfare Compliance Manager Kristin Komar
In the spring of 2017 I booked what was sure to be a life changing week- The Yacht Week. I had a friend who had completed the journey, and raved about how amazing it was. The Yacht Week launched almost 10 years ago, with Croatia as the original route, but in the recent years has grown in popularity. The company (based in London) now organizes an entire summer (and even winter break) of yachting adventures across seven worldwide destinations. Croatia, the original route, is still the most popular, but some of the other locations (Greece, Thailand, British Virgin Islands) are quickly gaining attention. Since it was our first time, and we had heard the most about it, we went for the Croatia route.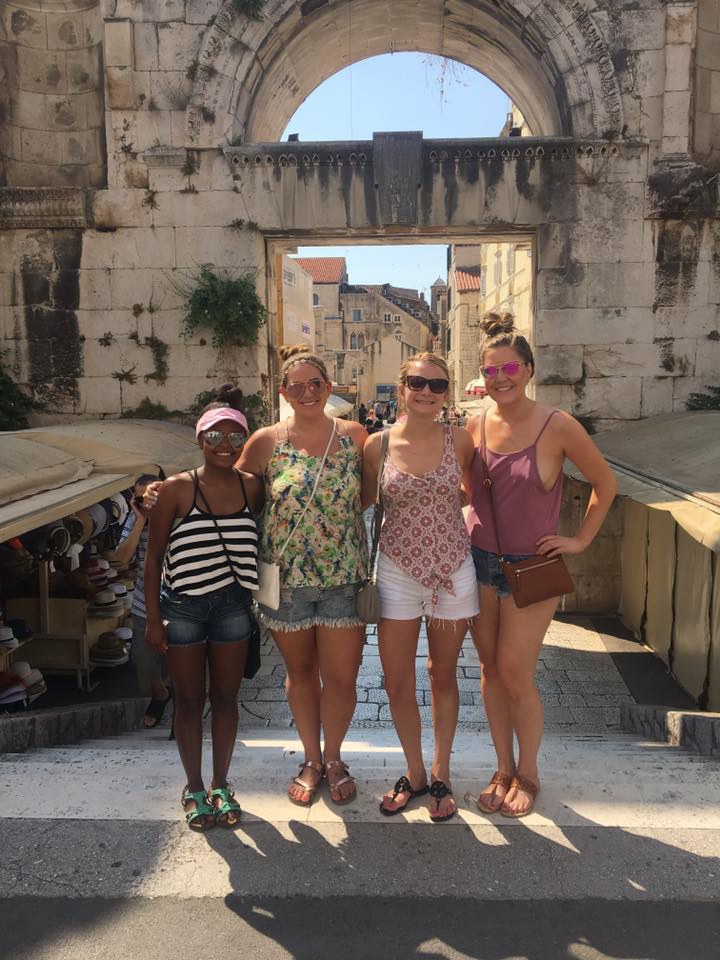 Each week of summer (for about 15 weeks in a row), as well as through the holidays, The Yacht Week charters boats and crew across all their destinations to sail for seven days, immersing it's attendees in the local culture, and forming bonds with people from around the world. I have to say, I was shockingly impressed with the origination of Yacht Week. Each day/night had organized events to connect all the attendees with each other and the island that we were on. The skippers (captains) and the hostesses (there to cook and clean the boats) quickly became our "parents" and led us through this journey of a lifetime. Yacht Week was a chance to unwind, de-stress, and put worries behind me, as I sailed from island to island indulging in the local Croatian culture, floating on inflatable floaties in the Adriatic Sea, and consuming copious amounts of fresh Mediterranean foods. It was promised to be the best week of my life -- and it was.
When it came time for this journey to begin, I flew from O'Hare International Airport to Newark Liberty International Airport, and took a direct flight from there to Munich. After landing in Munich (and eating some sausage in a beer garden), we hopped a plane to Split, Croatia, where we spent 2 days catching up on sleep and drinking local wines. When sail day came, we traveled to our marina, met our crew, stocked our boat with food and drink alongside our boat mates, unpacked our inflatable rafts and bathing suits, setting sail on a Saturday evening. I traveled with three of my close girlfriends, and the rest of our boat was filled with people from around the world- two guys from Brazil, two guys from Australia, and our hostess and skipper (a couple from South Africa). People made jokes about how close you got to your boat mates, but I had no idea that these strangers would soon become family.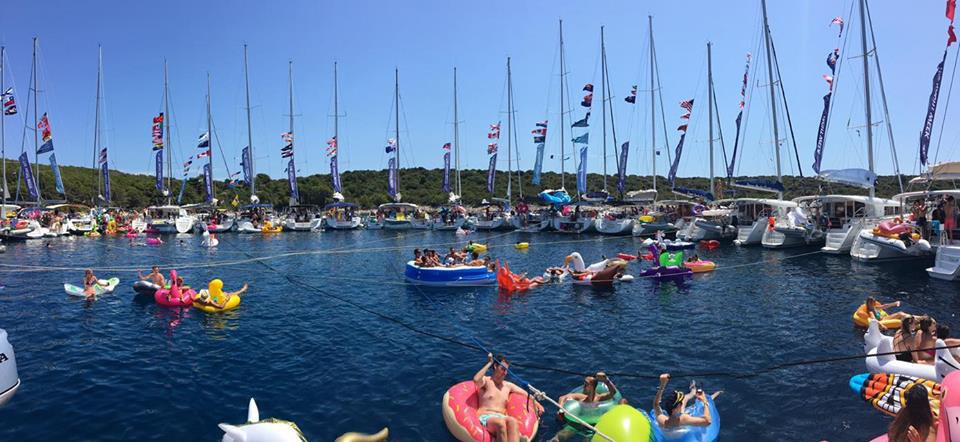 Our itinerary was quite simple, and unbelievably relaxing. Our day times were filled with exploring the Adriatic Sea. Some days we would just sail off on our own away from the other boats and float in the water. Other days, we would tie up with all the other Yacht Week boats in what is famously referred to as "the circle raft" or the "tunnel raft." Essentially all boats tied together in formations where you float around from boat to boat getting to know the other yacht weekers. We also spent some days exploring the Croatian landscape. Off the island of Vis we explored the blue and green caves, and cliff jumped. In total we visited five Croatian Islands- Trogir, Vis, Komiza, Palmizana and Hvar. On the final day, all of the boats sailed from the most southern island, Hvar, north to our origin, Split, in what is referred to as The Regatta Race.
Afternoons and evenings were spent on the various islands at chartered Yacht Week themed events. These events ranged from tropical themed to Riviera themed, and gave you a chance to unwind with your boat mates, sipping Mediterranean themed drinks and dancing in the sunset. After afternoon events, we would branch off as a boat and go get some local Croatian cuisine for dinner. Food ranged from coal oven roasted pizzas to the freshest Mediterranean seafood, caught dockside that morning.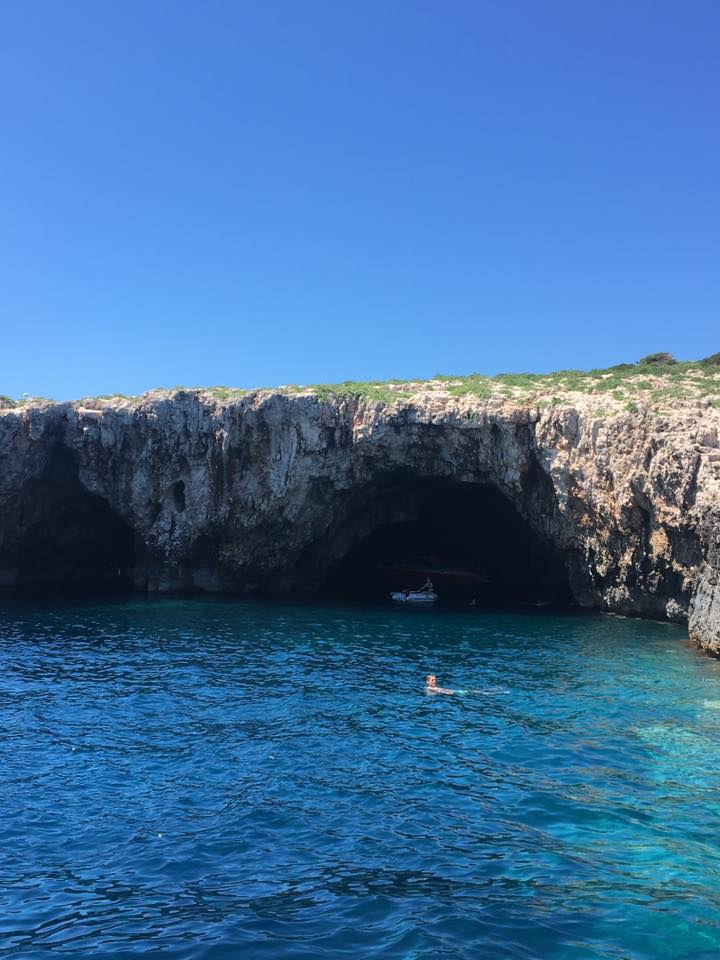 Nighttime was spent one of two ways. We either had a Yacht Week themed event to attend (one night there was a neon themed soiree on the beach on the island of Komiza), or a chance to lay on the front of your boat and stare up at the stars. The stars were unlike anything I have ever seen in my life. You could see every single star in our galaxy, and the experience was one of the most humbling moments of my life.
By the time Yacht Week came to an end, I couldn't believe how much I had grown. I got the chance to immerse myself in not only the local Croatian culture, but in the world itself. Being surrounded by hundreds of like minded individuals from around the world, hearing the way their cultures experience the same things we do as Americans, was eye-opening. I tried foods that I wouldn't look twice at in Chicago. I put the stress of my daily life behind me, and for a moment, felt how enormous this world we live in truly is.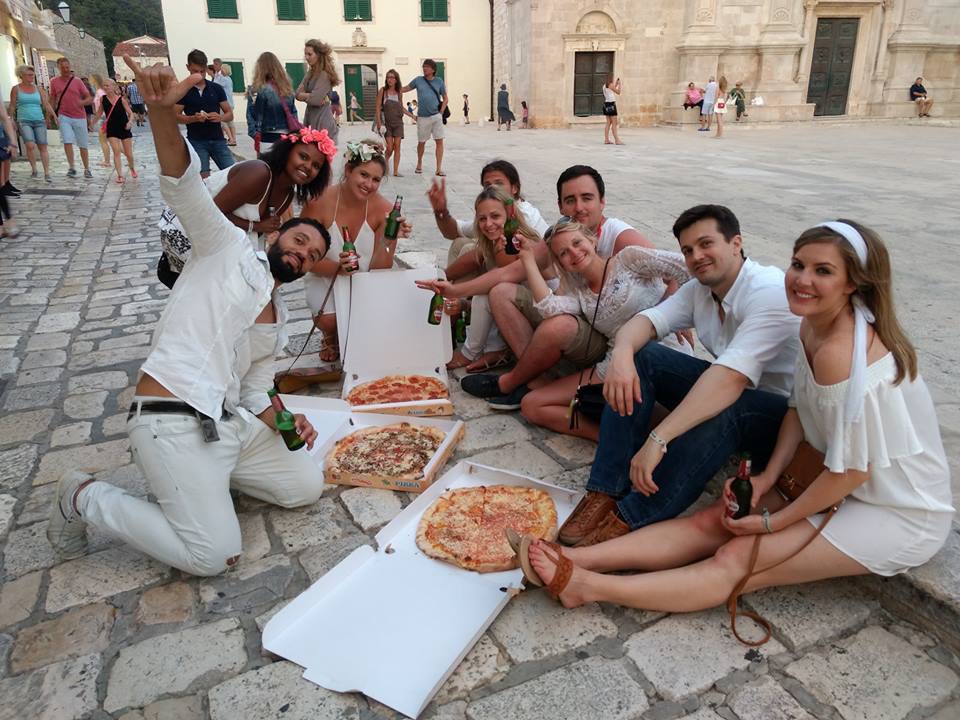 The Yacht Week gave me the time I needed to take a step back, to re-center myself in this crazy world, and to remember how fortunate we are to work for a company like United, which fully supports taking journeys far beyond our backyards. I have always been a free spirit, and a spontaneous person, but going on Yacht Week changed me for the better. When life gets crazy and stressful, I will always have my memories of The Yacht Week to bring me center again. Until our next journey together, I will always remember my new family in that Croatian sunset lighting, eating pizza in the streets of Hvar, forgetting the worries of our real lives, and dancing under those magnificent stars.
More from
United Eco-Skies®