The Yacht Week - sailing the Adriatic Sea
Each week we profile one of our employee's adventures across the globe, featuring a new location. Follow along every week to learn more about their travel experiences.
By Health and Welfare Compliance Manager Kristin Komar
In the spring of 2017 I booked what was sure to be a life changing week- The Yacht Week. I had a friend who had completed the journey, and raved about how amazing it was. The Yacht Week launched almost 10 years ago, with Croatia as the original route, but in the recent years has grown in popularity. The company (based in London) now organizes an entire summer (and even winter break) of yachting adventures across seven worldwide destinations. Croatia, the original route, is still the most popular, but some of the other locations (Greece, Thailand, British Virgin Islands) are quickly gaining attention. Since it was our first time, and we had heard the most about it, we went for the Croatia route.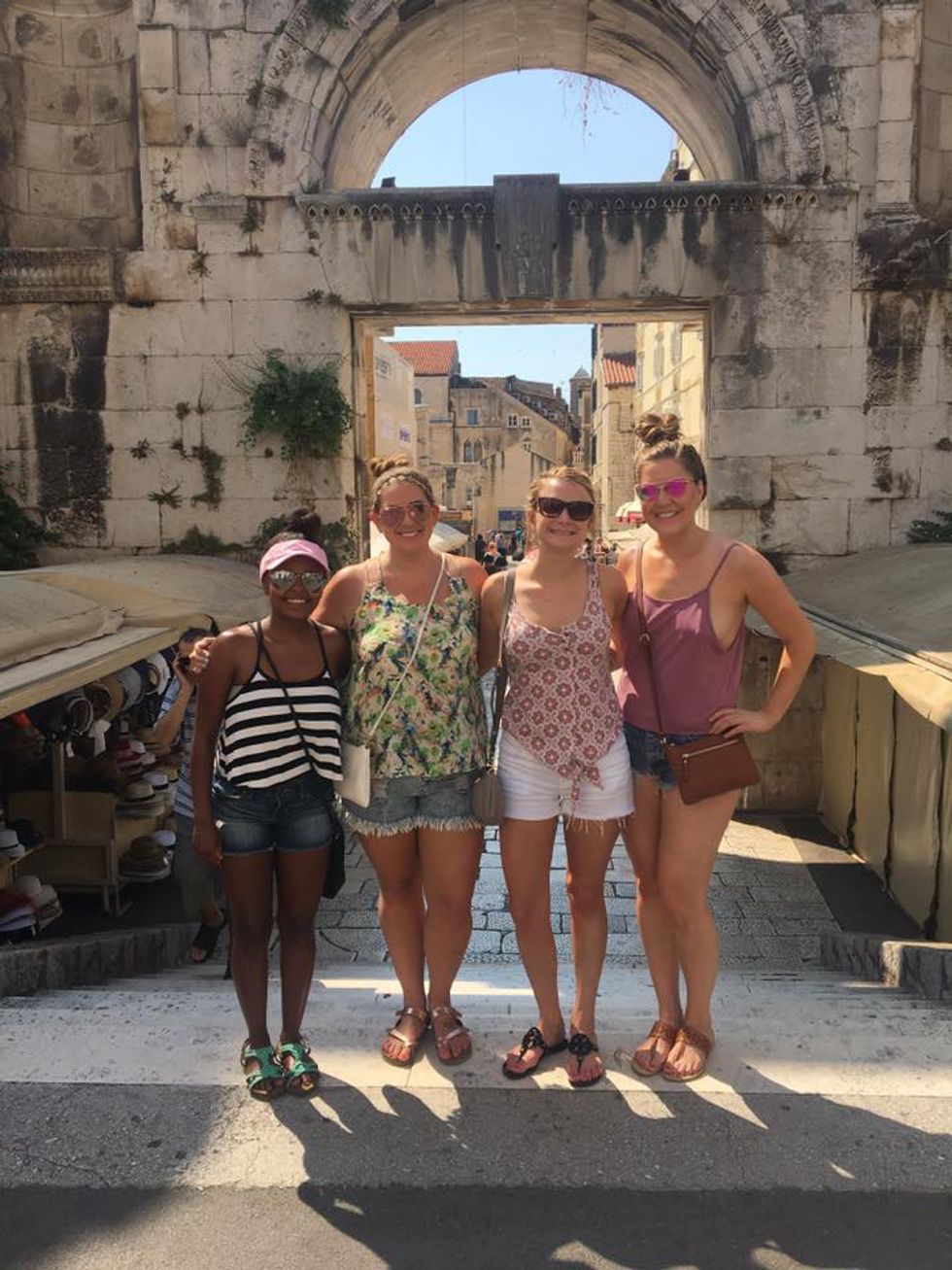 Each week of summer (for about 15 weeks in a row), as well as through the holidays, The Yacht Week charters boats and crew across all their destinations to sail for seven days, immersing it's attendees in the local culture, and forming bonds with people from around the world. I have to say, I was shockingly impressed with the origination of Yacht Week. Each day/night had organized events to connect all the attendees with each other and the island that we were on. The skippers (captains) and the hostesses (there to cook and clean the boats) quickly became our "parents" and led us through this journey of a lifetime. Yacht Week was a chance to unwind, de-stress, and put worries behind me, as I sailed from island to island indulging in the local Croatian culture, floating on inflatable floaties in the Adriatic Sea, and consuming copious amounts of fresh Mediterranean foods. It was promised to be the best week of my life -- and it was.
When it came time for this journey to begin, I flew from O'Hare International Airport to Newark Liberty International Airport, and took a direct flight from there to Munich. After landing in Munich (and eating some sausage in a beer garden), we hopped a plane to Split, Croatia, where we spent 2 days catching up on sleep and drinking local wines. When sail day came, we traveled to our marina, met our crew, stocked our boat with food and drink alongside our boat mates, unpacked our inflatable rafts and bathing suits, setting sail on a Saturday evening. I traveled with three of my close girlfriends, and the rest of our boat was filled with people from around the world- two guys from Brazil, two guys from Australia, and our hostess and skipper (a couple from South Africa). People made jokes about how close you got to your boat mates, but I had no idea that these strangers would soon become family.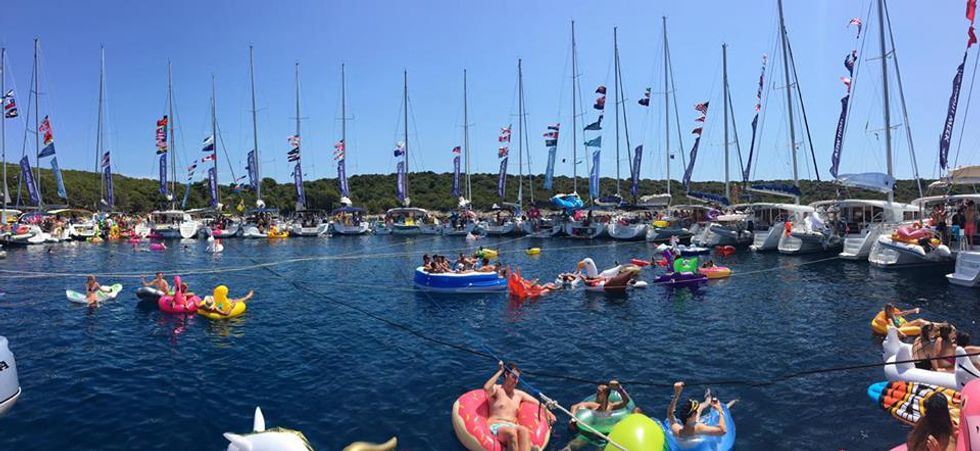 Our itinerary was quite simple, and unbelievably relaxing. Our day times were filled with exploring the Adriatic Sea. Some days we would just sail off on our own away from the other boats and float in the water. Other days, we would tie up with all the other Yacht Week boats in what is famously referred to as "the circle raft" or the "tunnel raft." Essentially all boats tied together in formations where you float around from boat to boat getting to know the other yacht weekers. We also spent some days exploring the Croatian landscape. Off the island of Vis we explored the blue and green caves, and cliff jumped. In total we visited five Croatian Islands- Trogir, Vis, Komiza, Palmizana and Hvar. On the final day, all of the boats sailed from the most southern island, Hvar, north to our origin, Split, in what is referred to as The Regatta Race.
Afternoons and evenings were spent on the various islands at chartered Yacht Week themed events. These events ranged from tropical themed to Riviera themed, and gave you a chance to unwind with your boat mates, sipping Mediterranean themed drinks and dancing in the sunset. After afternoon events, we would branch off as a boat and go get some local Croatian cuisine for dinner. Food ranged from coal oven roasted pizzas to the freshest Mediterranean seafood, caught dockside that morning.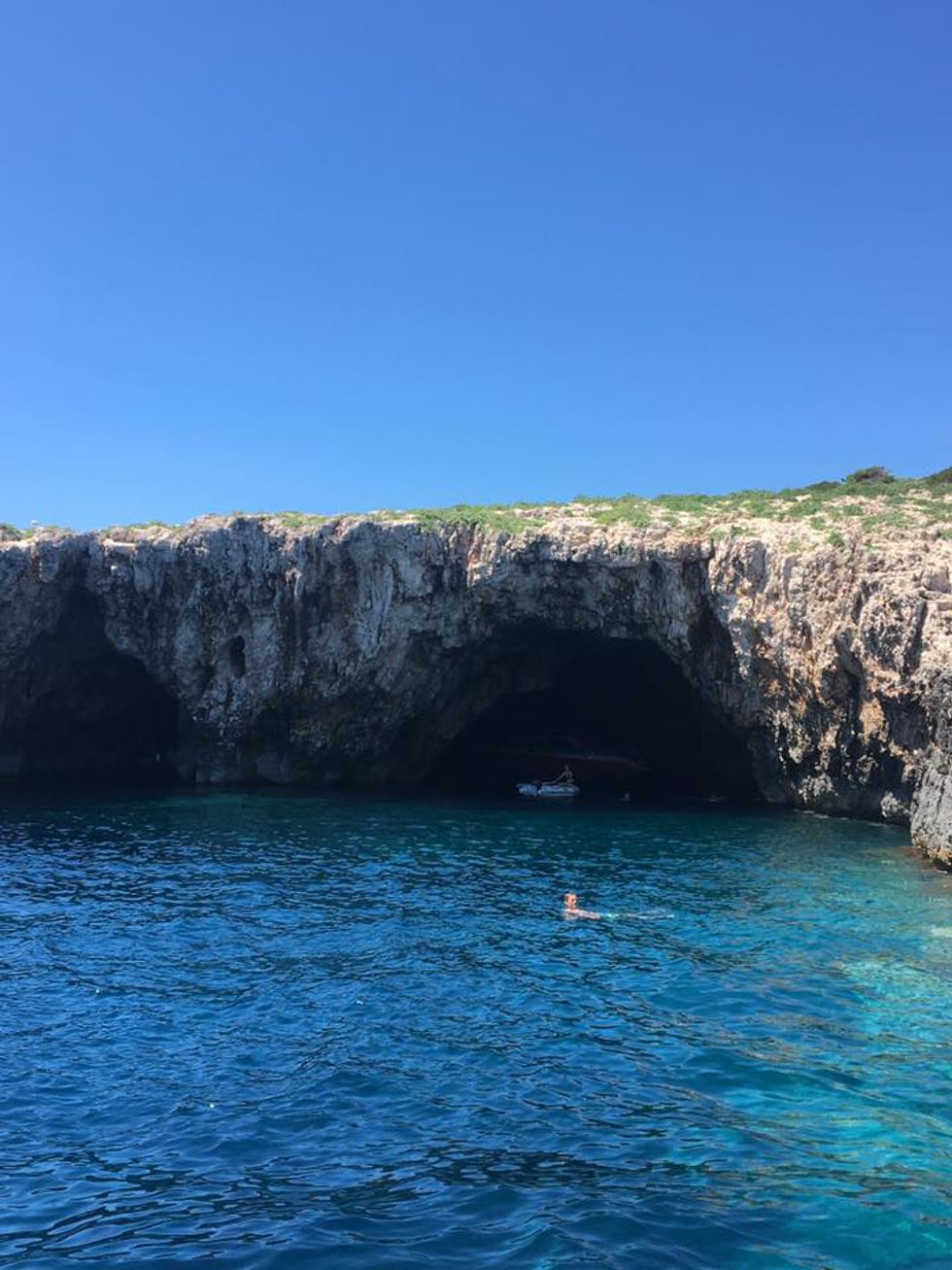 Nighttime was spent one of two ways. We either had a Yacht Week themed event to attend (one night there was a neon themed soiree on the beach on the island of Komiza), or a chance to lay on the front of your boat and stare up at the stars. The stars were unlike anything I have ever seen in my life. You could see every single star in our galaxy, and the experience was one of the most humbling moments of my life.
By the time Yacht Week came to an end, I couldn't believe how much I had grown. I got the chance to immerse myself in not only the local Croatian culture, but in the world itself. Being surrounded by hundreds of like minded individuals from around the world, hearing the way their cultures experience the same things we do as Americans, was eye-opening. I tried foods that I wouldn't look twice at in Chicago. I put the stress of my daily life behind me, and for a moment, felt how enormous this world we live in truly is.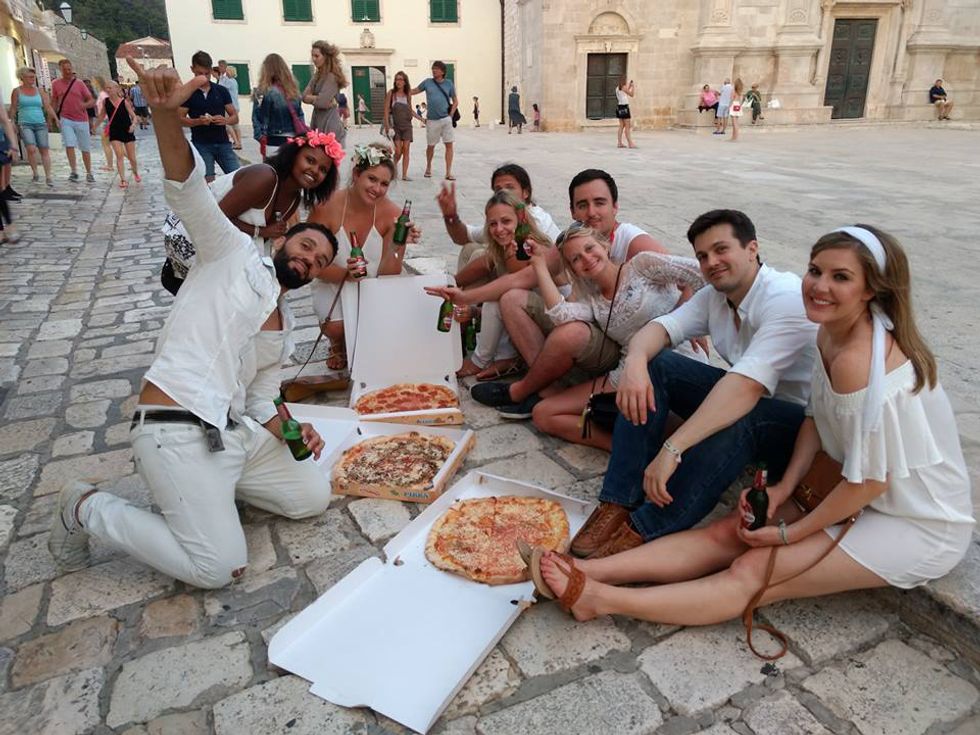 The Yacht Week gave me the time I needed to take a step back, to re-center myself in this crazy world, and to remember how fortunate we are to work for a company like United, which fully supports taking journeys far beyond our backyards. I have always been a free spirit, and a spontaneous person, but going on Yacht Week changed me for the better. When life gets crazy and stressful, I will always have my memories of The Yacht Week to bring me center again. Until our next journey together, I will always remember my new family in that Croatian sunset lighting, eating pizza in the streets of Hvar, forgetting the worries of our real lives, and dancing under those magnificent stars.
Earlier this summer, we shone a light on our flagship partnership with Special Olympics and our commitment to the Inclusion Revolution. In that same story, we introduced you to our four Special Olympics Service Ambassadors, Daniel, Kyle, Lauren and Zinyra (Z), who, this month, celebrate one year working at Chicago O'Hare International Airport as part of the United family.
This groundbreaking, inclusive employment program took off as a part of our ongoing partnership with Special Olympics, a community relationship that employees across the company hold close to heart. The original 'UA4' (as they call themselves) have become an integral part of the United team serving customers at O'Hare Airport. Even from behind their masks, their wide smiles and effervescent spirit exude and bring life to the service culture of excellence we strive towards every day.
"The UA4 are more than just customer service ambassadors. They are shining examples of how inclusion, accessibility and equity can have monumental impacts on the culture and service of a business and community," said Customer Service Managing Director Jonna McGrath. "They have forever changed who we are as a company. While they often talk about how United and this opportunity has changed their lives, they have changed ours in more ways than we can count."
In the two years of partnership with Special Olympics, United employees have volunteered over 10,500 hours of service at events around the world and donated over $1.2 million worth of travel to the organization.
"This inclusive employment program is what community partnerships, like ours with Special Olympics, are all about: collaborating to identify areas where the needs of the community intersect with the cultural and business opportunity, then creating the infrastructure and programming to bring the two together," said Global Community Engagement Managing Director Suzi Cabo. "Through this program, our goal is to show other companies that when you put a committed effort and focus towards inclusion and breaking down barriers, you transform lives. I challenge other business around the world to follow our lead in joining the Inclusion Revolution."
Check out the video below to hear from our Special Olympics Service Ambassadors firsthand.
We celebrate Hispanic Heritage Month from September 15 th through October 15th and take the time to recognize the important contributions of our colleagues of Hispanic descent in the United family.
This year, we hosted virtual events organized by our multicultural business resource group UNITE to celebrate Hispanic Heritage Month, covering topics ranging from immigration reform to Hispanic leadership. We're also taking a moment to highlight Latinx employees nominated by their peers for their contributions both at and outside of work.
These nominees have demonstrated leadership in their position and through their character. Take a moment to read their own words about how their background and heritage plays a role in the way they interact with customers, in how they support their colleagues and why it brings valuable perspective to their work.
Vania Wit – VP & Deputy Counsel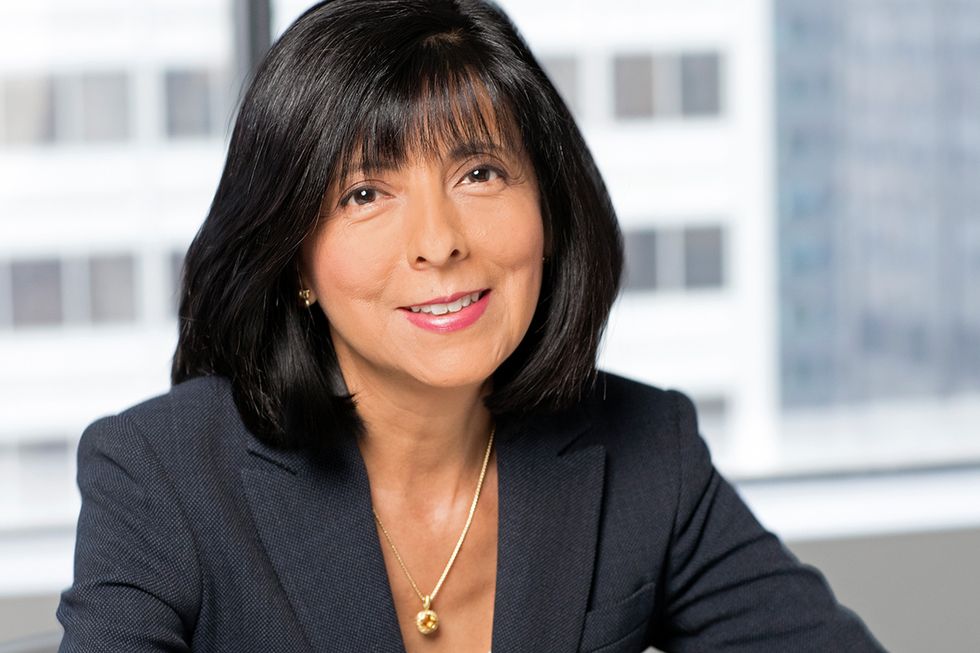 "I am the Vice President and Deputy General Counsel in the legal department. I am an attorney and have worked in the legal department for over 21 years and am currently responsible for a number of different legal areas – such as litigation, international, commercial and government contracts, labor, employment and benefits, antitrust. I have the privilege of working with a tremendous team of attorneys who are directly leading and managing these areas. One of the things I like most about my job is simply getting to know the backgrounds and personal stories that everyone has about their paths to United or their passion for the industry. Being the daughter of immigrants from South America and growing up in a family who relies heavily on air travel to connect us to our close family and friends is an integral part of my story and what drew me to this industry and this company."
Kayra Martinez – International Flight Attendant, FRA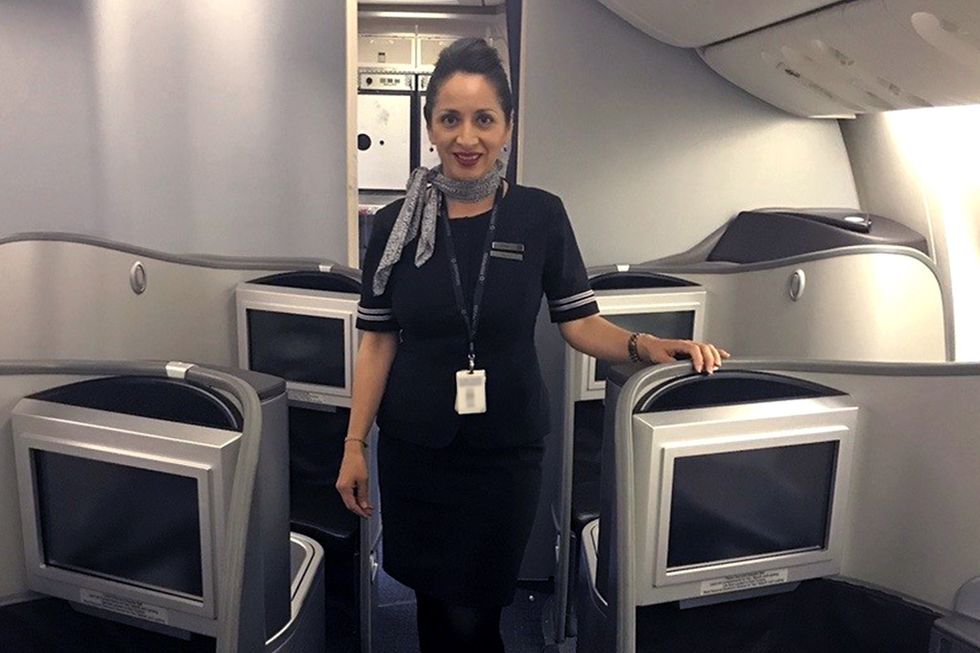 "I love that my work as a flight attendant brings me all over the world and allows me to connect with diverse people across the globe. Because of my Spanish heritage, I've been able to use my language as a way to connect with passengers, crew members and people from every nationality. In addition, my heritage gives me a very close connection to family, creating community and using inclusion as a way to bring people together. After transferring to Europe, I was able to study German, more Spanish, Italian and Arabic. Outside of work, I'm the director and founder of a nonprofit organization that empowers refugees through art. Hundreds of children and adults fleeing war-torn countries have found healing through my art workshops. These refugees are currently displaced in Greece. Their stunning paintings are then sold in art galleries and communities around the world, raising awareness and putting income directly into the hands of refugee artists."
Adriana Carmona – Program Manager, AO Regulatory Compliance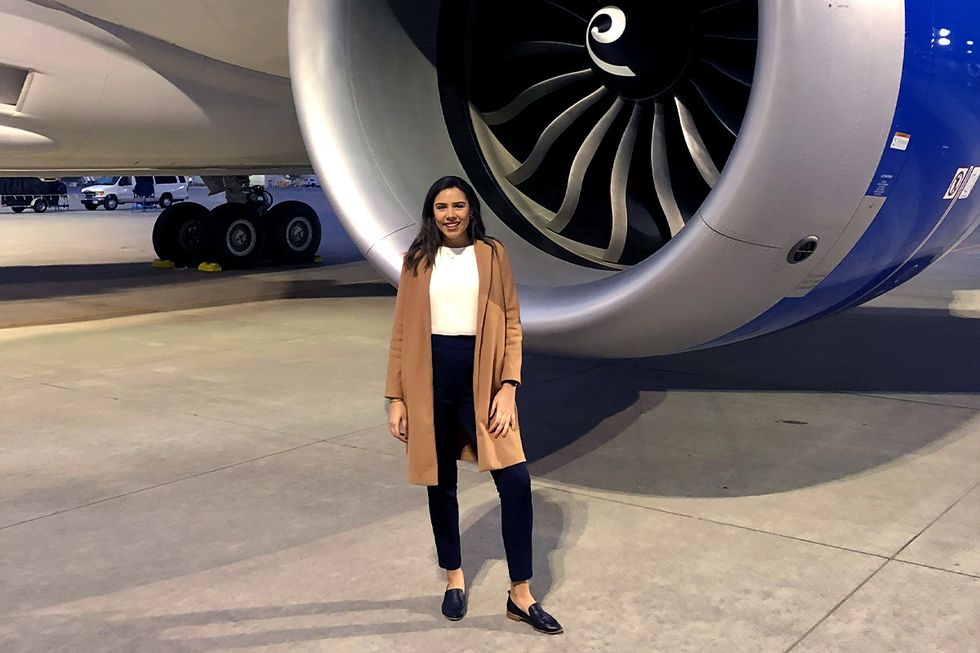 "I've been incredibly lucky to have amazing leaders during my time at United who have challenged me from day one to think outside the box, step out of my comfort zone and trusted me to own and deliver on the tasks assigned. I think this sense of ownership is largely shaped by my Latino background, which values responsibility, respect and accountability and taking full charge of what's in your control to be able to deliver accordingly."
Harry Cabrera – Assistant Manager, AO Customer Service, IAH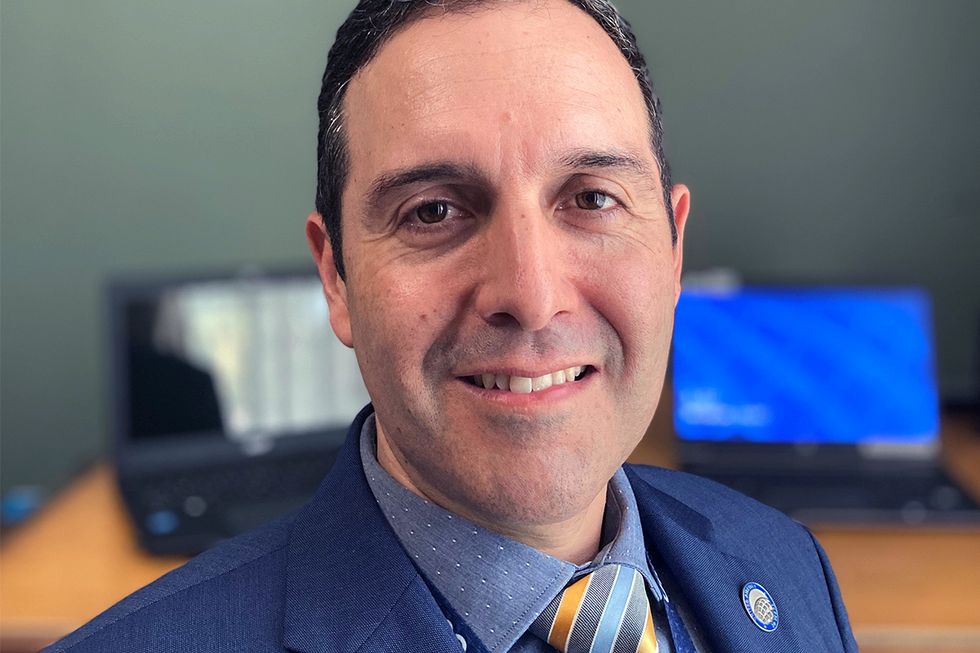 "My desire to help people is what drove me to start my career in Customer Service over two decades ago. Currently I provide support to our coworkers and customers at IAH , the gateway to Latin America and the Caribbean. As a Colombian native celebrating Hispanic Heritage Month, I'm proud to see the strength that my fellow Latinos forge every day at United Airlines. Family values are a cornerstone of the Latin community; I consider my coworkers to be part of my extended family. Mentor support throughout the years gave me the opportunity to grow professionally. The desire to do better and help others succeed is part of that heritage. I collaborate with our Latin American operations and create ways to improve performance. No matter what language you speak, the passion for what you do and being approachable makes the difference in any interaction."
Juciaria Meadows – Assistant Regional Manager, Cargo Sales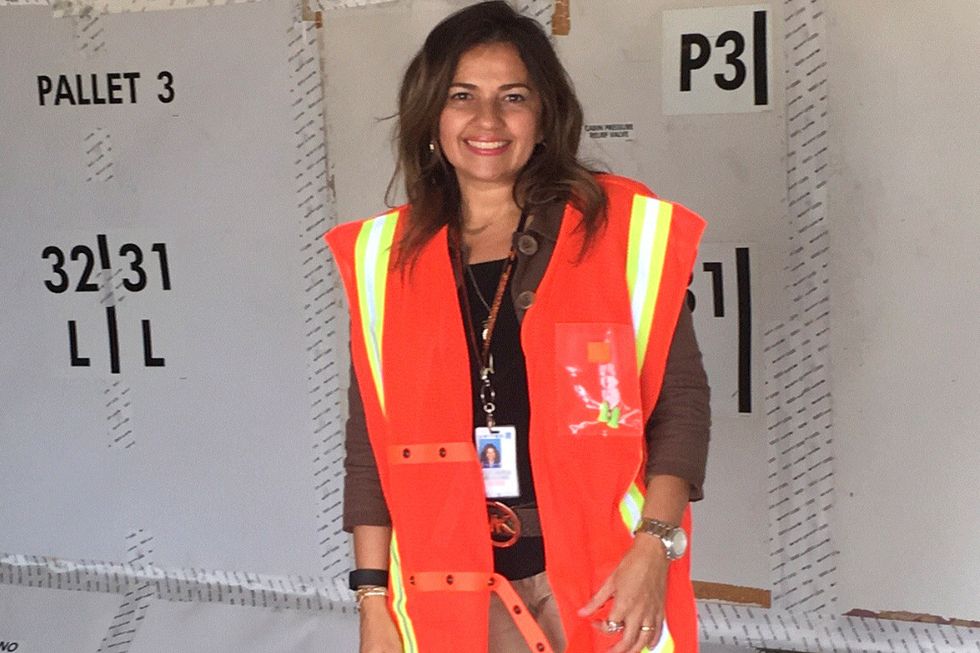 "During my 28-year career, I've worked across the system in various frontline and leadership roles in Reservations, Customer Service and Passenger Sales in Brazil. I moved to the U.S. in 2012 to work as an Account Executive for Cargo. It did not take too long for me to learn that boxes and containers have as much a voice as a passenger sitting in our aircraft. My job is to foster relationships with shippers, freight forwarders, cosignees, etc. and build strong partnerships in fair, trustworthy and caring ways where United Cargo will be their carrier of choice. That's where my background growing up in a Latino family plays an important role in my day-to-day interactions. I've done many wonderful sales trainings provided by United and my academic background , but none of them taught me more than watching my parents running their wholesale food warehouse. Developing exceptional relationships with their customers, they always treated them with trust and respect. They were successful business people with a big heart, creative, always adding a personal touch to their business relationships and I find myself doing the same. It's a lesson that is deep in my heart."
Shanell Arevalo – Customer Service Representative, DEN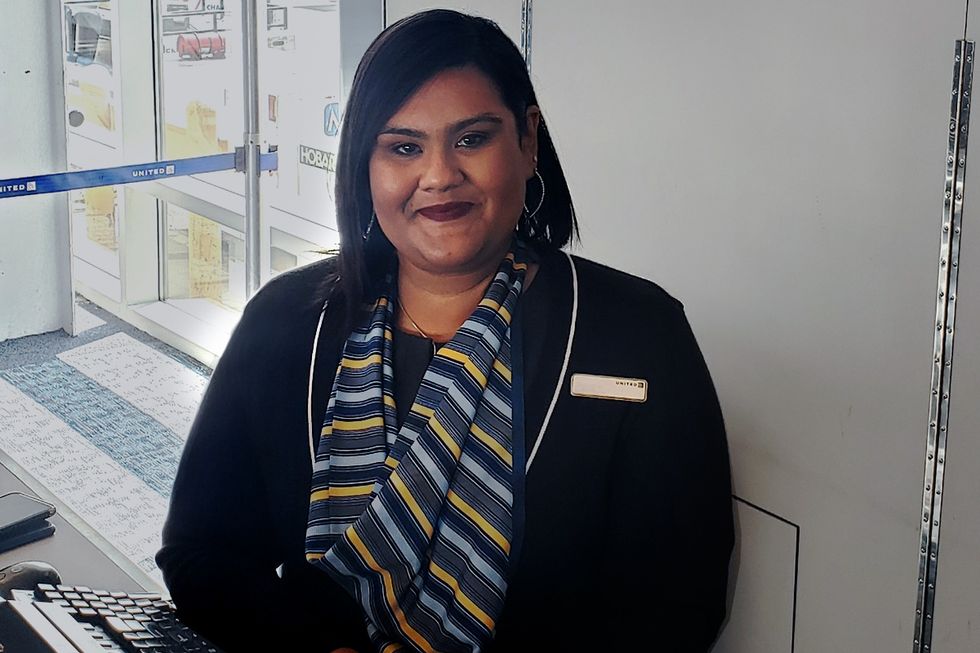 "I am Belizean and Salvadoran. At a young age my family moved to California from Belize. Although I grew up in the United States , one thing my parents taught me was to never forget the culture, values and principles I was raised on. This includes showing love, compassion, and respect to all people. We learned to put our best foot forward for any situation and always put our heart and mind into everything we do. In my position as a customer service agent, it's the difference of showing the love, compassion and respect to our passengers – to show that this is not just a job but rather a passion of genuinely caring for our people. Being Latina, we are raised to always take care of our family, and the way I take care of passengers is the way I would take care of my family. If there's one way I know I can make a difference with our Spanish speaking passengers, it's being able to speak the language. The glow that comes over a passenger's face when they realize there's someone who can speak Spanish is absolutely an indescribable feeling. With that glow comes comfort and joy. The small comfort they get from knowing someone can connect with them makes all the difference in their experience."
Even before the COVID-19 pandemic, United Cargo has supported a variety of customers within the healthcare industry for over 10 years. Three key solutions – TempControl, LifeGuard and QuickPak – protect the integrity of vital shipments such as precision medicine, pharmaceuticals, biologics, medical equipment and vaccines. By utilizing processes like temperature monitoring, thermodynamic management, and priority boarding and handling, United Cargo gives customers the peace of mind that their shipments will be protected throughout their journey.
With the global demand for tailored pharmaceutical solutions at an all-time high, we've made investments to help ensure we provide the most reliable air cargo options for cold chain shipping. In April this year, we became the first U.S. carrier to lease temperature-controlled shipping containers manufactured by DoKaSch Temperature Solutions. We continue to partner with state-of-the-art container providers to ensure we have options that meet our customers' ever-changing needs.
"Providing safe air cargo transport for essential shipments has been a top priority since the pandemic began. While the entire air cargo industry has had its challenges, I'm proud of how United Cargo has adapted and thrived despite a significant reduction in network capacity and supply," said United Cargo President Jan Krems. "We remain committed to helping our customers make it through the pandemic, as well as to doing everything we can to be prepared for the COVID-19 vaccine distribution when the time comes."
Our entire team continues to prioritize moving critical shipments as part of our commitment to supporting the global supply chain. We've assembled a COVID readiness task team to ensure we have the right people in place and are preparing our airports as we get ready for the industry-wide effort that comes next.
In cooperation with our partners all over the world, United Cargo has helped transport nearly 145 million pounds of medical supplies to aid in the fight against COVID-19, using a combination of cargo-only flights and passenger flig­hts. To date, United Cargo has operated more than 6,300 cargo-only flights and has transported more than 213 million pounds of cargo worldwide.
Scroll to top