United's taking restaurant-quality dining higher
This fall, look ahead to delicious new chef-inspired dishes on flights throughout North and Latin America. In collaboration with chefs affiliated with The Trotter Project, we're dishing up savory new choices to our United BusinessFirst menu on our p.s. Premium Service, including roasted duck and flat-iron steak. You can enjoy a variety of new premium-cabin selections, including a salad with grilled salmon for lunch, on flights in other North America markets.
Additionally, you'll find new fresh selections in United Economy, including a bistro bowl with braised beef, vegetables and steamed rice on our Choice Menu Bistro on Board on flights departing North America.
New York/Newark-San Francisco and Los Angeles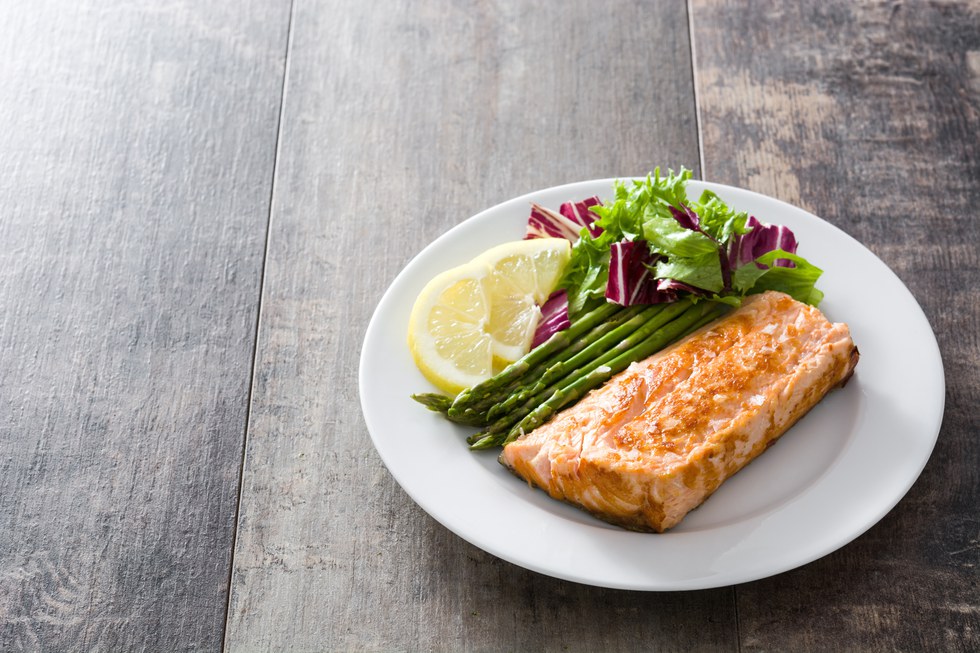 On Oct. 25, with the beginning of p.s. premium transcontinental service to Newark Liberty International Airport, p.s. flights will begin offering new premium-cabin lunch and dinner selections.
After starting with new appetizers like roasted duck with stone-ground mustard and fig, peppered goat cheese with pumpernickel bread, you may dine on new salads, such as butternut squash with haricots verts, pumpkin seeds, bleu cheese, cranberries and pickled onions or granny smith apple with shaved fennel and beets.
New entrees will include a flat-iron steak with grilled broccolini, gigande beans and red chimichurri; duck confit ravioli, mushroom ragout, semi-dried tomatoes and sauteed asparagus; and lamb shoulder with sauteed gnocchi, eggplant confit and lamb jus.
We will continue to offer our p.s. made-to-order sundaes for dessert, followed by bake-on-board cookies prior to arrival.
North America Premium-Cabin Dining
Beginning Nov. 1, we will refresh lunch and dinner choices for United First and United Business customers on flights throughout the U.S. and Canada, and to Mexico, Caribbean and Latin America leisure markets.
United-operated flights that currently offer meal service will add new dishes, like Spanish paella, mushroom risotto and seafood cioppino on shorter dinner flights. United Express two-cabin regional jet service will also offer new premium-cabin lunch, dinner and snacks and expanded lunch meal service to flights longer than three hours.
United Economy Dining
In addition, United Economy customers can savor new items when we refresh our Choice Menu Bistro on Board fresh food for purchase in United Economy on most flights within North America, to Central America and northern South America and between Honolulu and Guam, departing before 8 p.m. and scheduled longer than three-and-a-half hours. Menu selections will include a Southwestern bistro scramble for breakfast and, for lunch and dinner, a rustic Italian sandwich and a French country-style bowl with slow-cooked beef, roasted carrots, onions, parsnips and steamed white rice.
"Our new dishes and expanded service are the latest steps in our drive to offer restaurant-quality choices to more of our customers," said Jimmy Samartzis, our vice president of food services and United Clubs. "We continue to upgrade our meals with new bold flavors and seasonal ingredients to create a more enjoyable experience for travelers in flight and in airports we serve worldwide."
United Club seasonal menu
Meanwhile, this month we launched an all-new, seasonal menu at United Club locations at our mainland and U.S. hubs. The complimentary menu includes fresh zucchini, yellow squash and cherry tomatoes as well as hearty corn chowder and Tuscan-style white bean and chicken soup. Guests will also be able to select from a variety of salads, including a Texas caviar bean salad and kale and spinach salads.
We will complete the roll out of new fresh and healthy menus at United Club locations worldwide and plan to rotate club menu selections seasonally to consistently offer customers new options.
More from
Customer Experience