Urban art walks: Eat, drink, stroll, admire
Monthly art walks are blossoming like Monet sunflowers nationwide. Hundreds can be found in art-oriented small towns, the art districts of midsize cities and the art-rich downtown hubbub of major metropolitan locales.
Most art walks let you stroll among many venues — not just galleries and artists' studios, but also spaces as diverse as hair salons, bars and churches. Visitors are often treated to hors d'oeuvres and wine, live music and the opportunity to chat with the artists about their work. Perhaps most appealing of all is that art walks are free, require no advance planning and take place every month.
With such a rich offering across the country, we had a hard time narrowing the list. Here are the five oldest, largest and most popular U.S. art walks, from the boulevards of L.A. to the streets of Philadelphia. These cities have plenty more to offer, too, but dropping by an art walk will enrich your appreciation for the creative energy of each city's art crowd.
First Fridays: Richmond
The monthly art walk in downtown Richmond, Virginia is simply called First Fridays (5 p.m. - 9 p.m.), and marks the night when thousands of visitors flock to the city's arts district downtown. They wander among galleries, four performance spaces, a cafe, a music store, and the newly opened Black History Museum and Cultural Center of Virginia. Beyond just taking in the fine art, spectators are exposed to the broader arts and enjoy live music, theater, comedy and poetry performances. Most of the approximately 30 venues — showcasing more than 100 artists — are clustered in the heart of the city on a six-block stretch of historic Broad Street.
Second Thursdays: Los Angeles
About 10,000 art lovers convene at the Downtown Los Angeles Art Walk on Second Thursdays (6 p.m. - 10 p.m.). They travel from all over L.A. County to the city's core — encompassing the Bunker Hill, Little Tokyo and Gallery Row micro-districts — to visit about 40 galleries and art complexes, including the Fine Arts Building and Los Angeles Center for Digital Art. Eighteen murals are also showcased along the route, and don't be surprised if you stumble into impromptu spoken-word recitals, fashion shows or live street music. The 12-year-old event even has a visitor center, the Art Walk Lounge, where you can go first to pick up a map and get a glimpse of each month's artwork.
First Fridays: Phoenix
First Fridays (6 p.m. - 10 p.m.) in Phoenix, Arizona, started small in the late 1990s, but the event has evolved to include much of historic Grand Avenue, the Warehouse District and the Central Arts District — particularly Roosevelt Row (commonly known as RoRo). About 10,000 to 20,000 people come each month to take in the art at 71 galleries, artists' studios, restaurants and bars with live music, and other venues — from the Heard Museum and Phoenix Art Museum to a vintage clothing shop and a Lutheran church. Altogether, about 400 visual and performance artists participate in the art walk. Don't be deterred by the considerable distance between some venues; a complimentary First Friday trolley runs every 25 minutes for your convenience.
First Wednesdays: Jacksonville
The Downtown Art Walk (5 p.m. - 9 p.m.) infuses some excitement into "hump day" in Florida's most populous city. An average of 10,000 people each month peruse 60 venues, including unexpected spots such as a bank, a day spa and a cigar lounge. Besides displayed art, you may witness a mural in the making, a hypnotizing belly dance performance or a poetry reading. Live music, food trucks, a beer garden and a kids' zone are also in the mix. All sites are within a five-block radius of the town's heart, and Art Walk After Dark (9 p.m. to "late") keeps the party going at many downtown restaurants and bars.
First Fridays: Philadelphia
Sylvester Stallone famously sprinted up the steps to the Philadelphia Museum of Art in "Rocky," but visitors to Philadelphia's 25-year-old First Friday (5 p.m. - 9 p.m.) can go at a more leisurely pace in pursuit of art appreciation. The historic buildings of Old City, a former waterfront and industrial district-turned-artists' haven, boast Philly's largest concentration of art and design studios, where most First Friday artists display their work. The neighborhood — nicknamed America's most historic square mile because it includes Independence Hall, the National Constitution Center and the Liberty Bell — is also brimming with theaters, restaurants and nightlife, so your night can continue after the art walk.
If you go
United Airlines offers many nonstop flights to all five cities. Visit united.com or use the United app to plan your art-walk getaway.
In October 2019, we launched a first-of-its-kind airline miles donation platform, Miles on a Mission. In the inaugural year, MileagePlus members donated over 70 million miles, with United matching over 20 million miles, to 51 organizations. These miles have allowed for these organizations to do important, life-changing, life-saving work in the communities we serve around the globe.
Whether it's visiting friends and relatives, traveling for work or simply exploring a new corner of the world, we all have a reason as to why we fly. No matter the reason you fly, the miles you earn and donate help our Miles on a Mission partners soar. Take a look at how some of our partner organizations have put our MileagePlus Members' donations to work.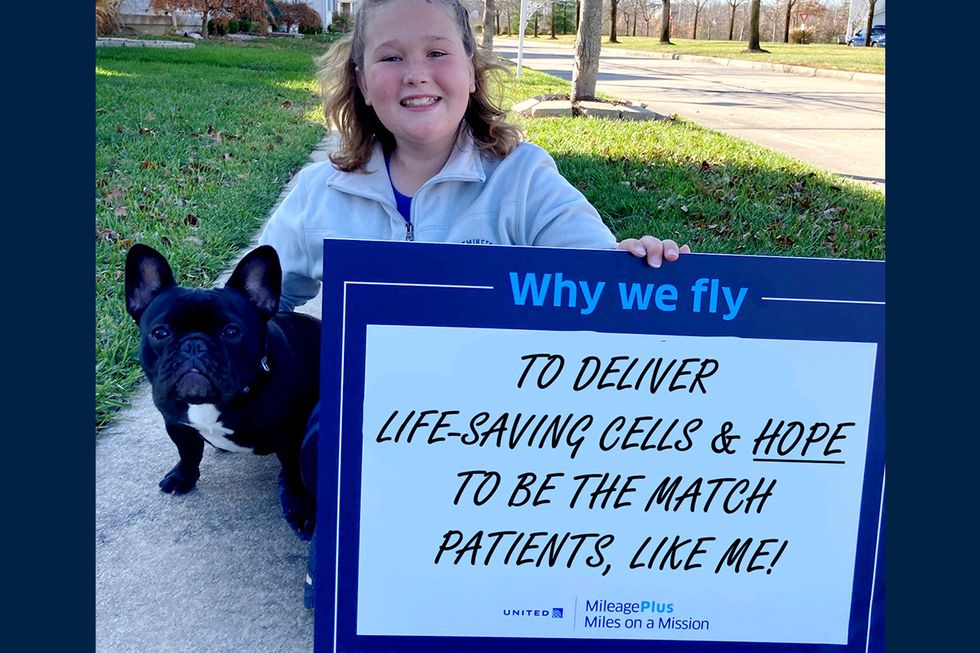 "To deliver life-saving cells and hope to Be the Match patients, like me!"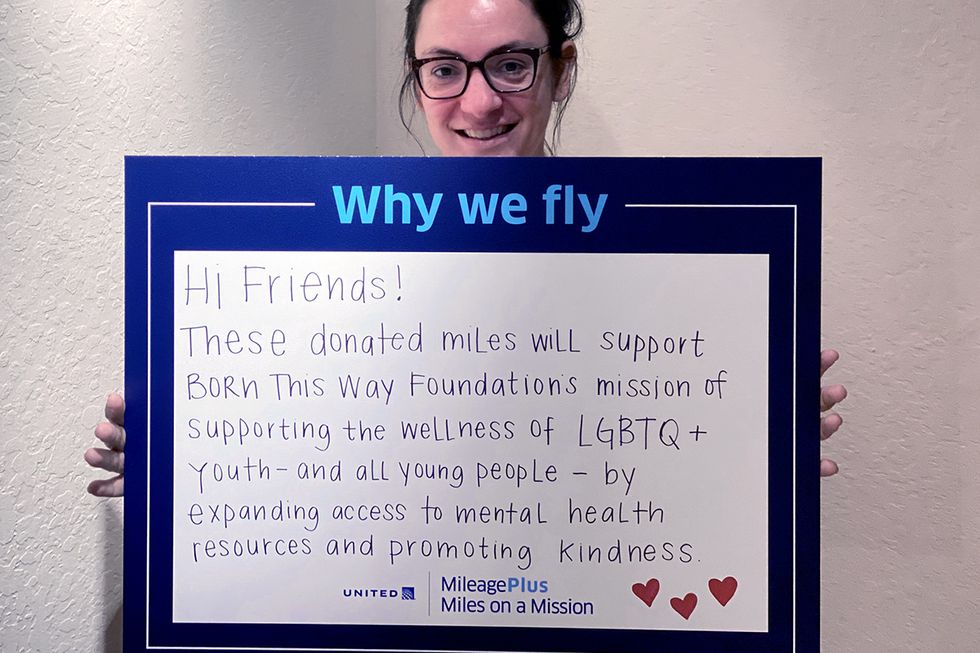 "These donated miles will support Born This Way Foundation's mission of supporting the wellness of LGBTQ+ youth — and all young people — by expanding access to mental health resources and promoting kindness."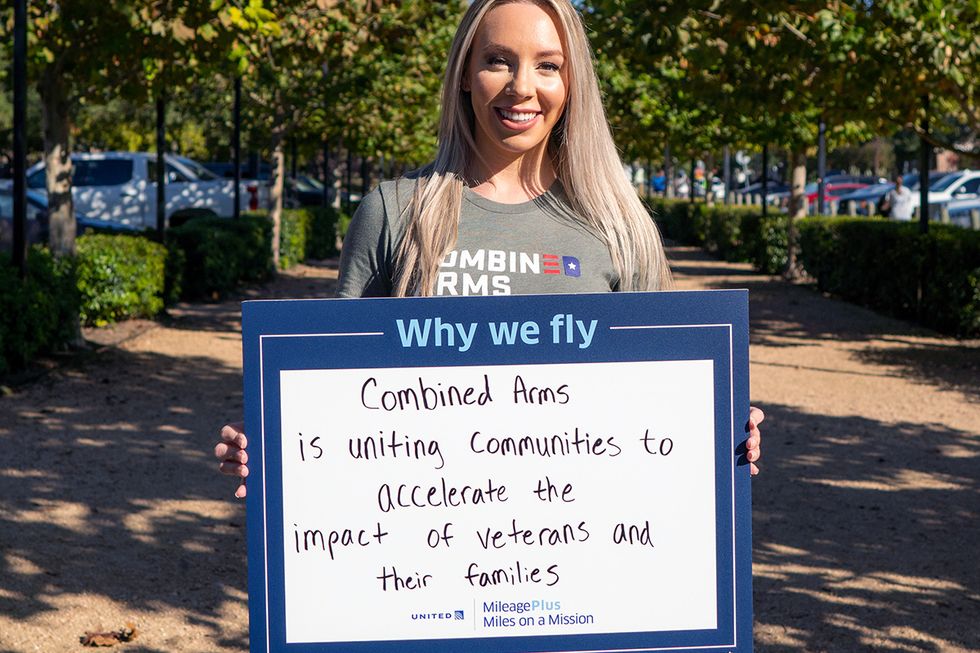 "Combined Arms is uniting communities to accelerate the impact of veterans and their families."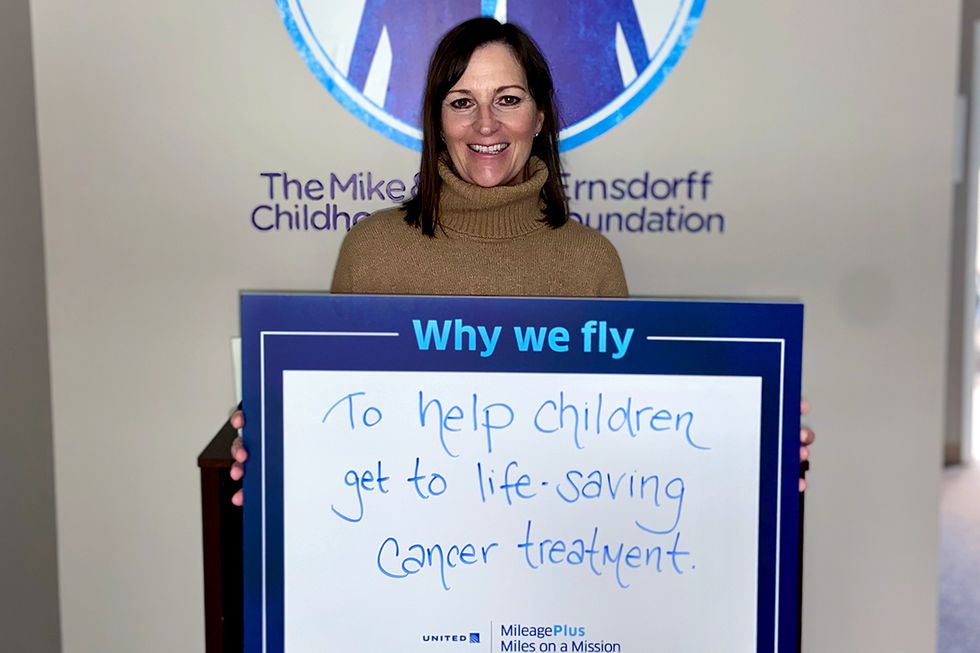 "To help children get to life-saving cancer treatment"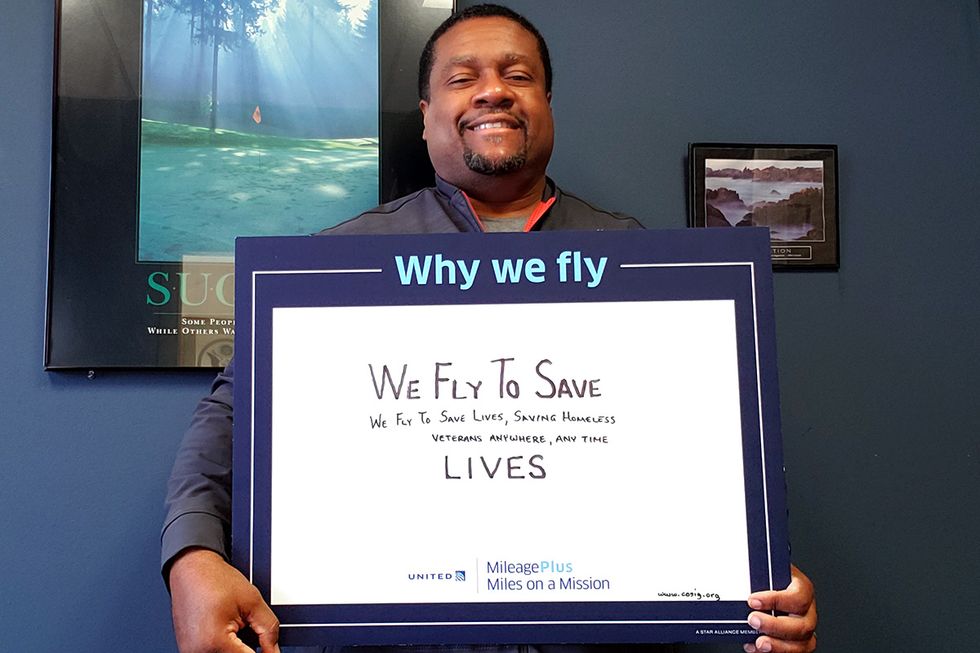 "We fly to save. We fly to save lives, saving homeless veterans anywhere, any time."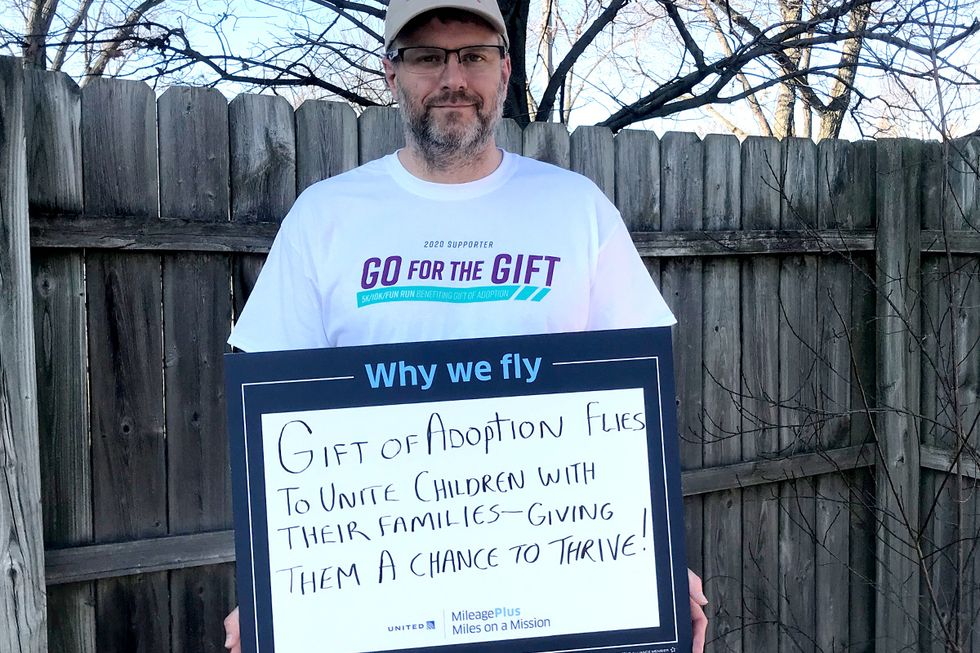 "Gift of Adoption flies to unite children with their families — giving them a chance to thrive!"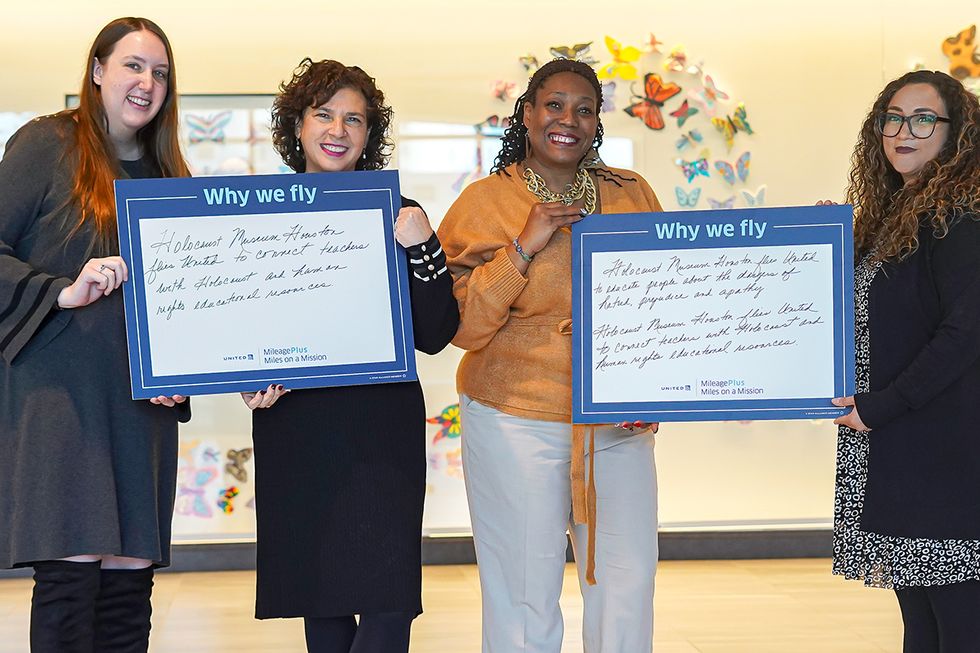 "Holocaust Museum Houston flies United to educate people about the dangers of hatred, prejudice and apathy. Holocaust Museum Houston flies United to connect teachers with Holocaust and human rights educational resources."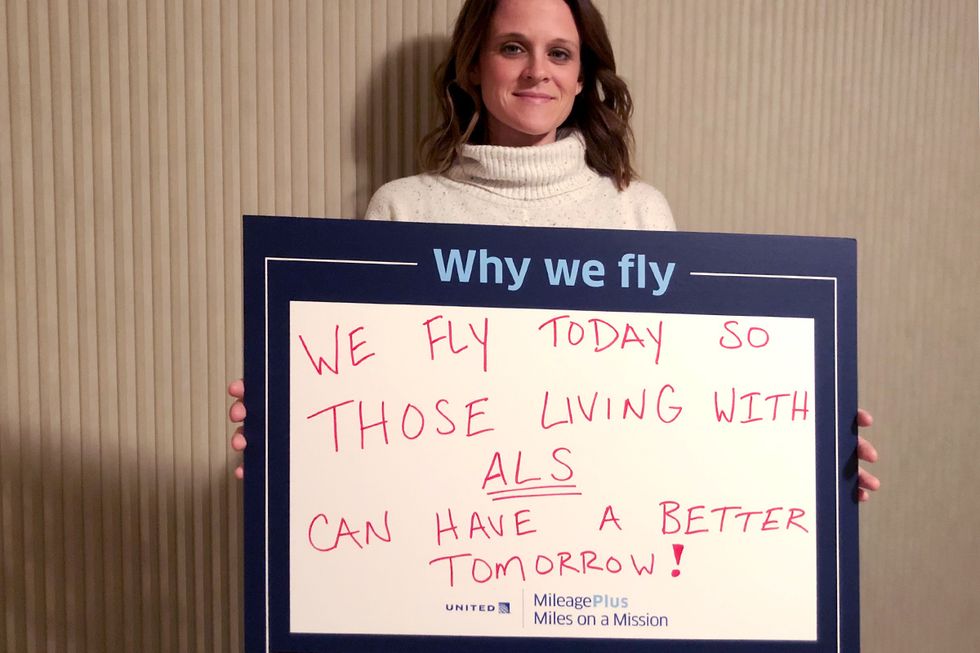 "We fly today so those living with ALS can have a better tomorrow."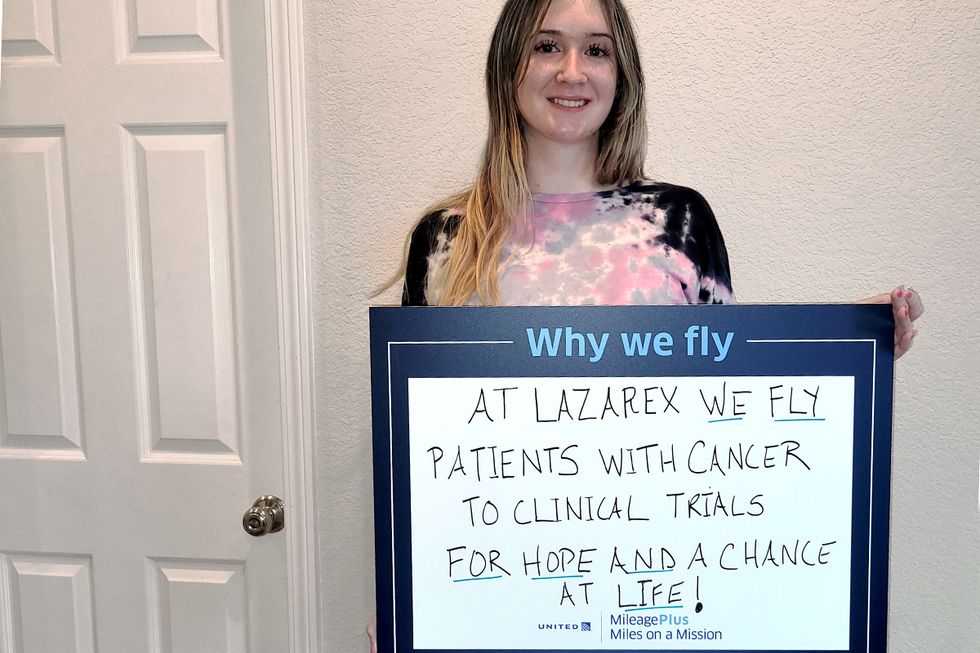 "At Lazarex we fly patients with cancer to clinical trials for hope and a chance at life!"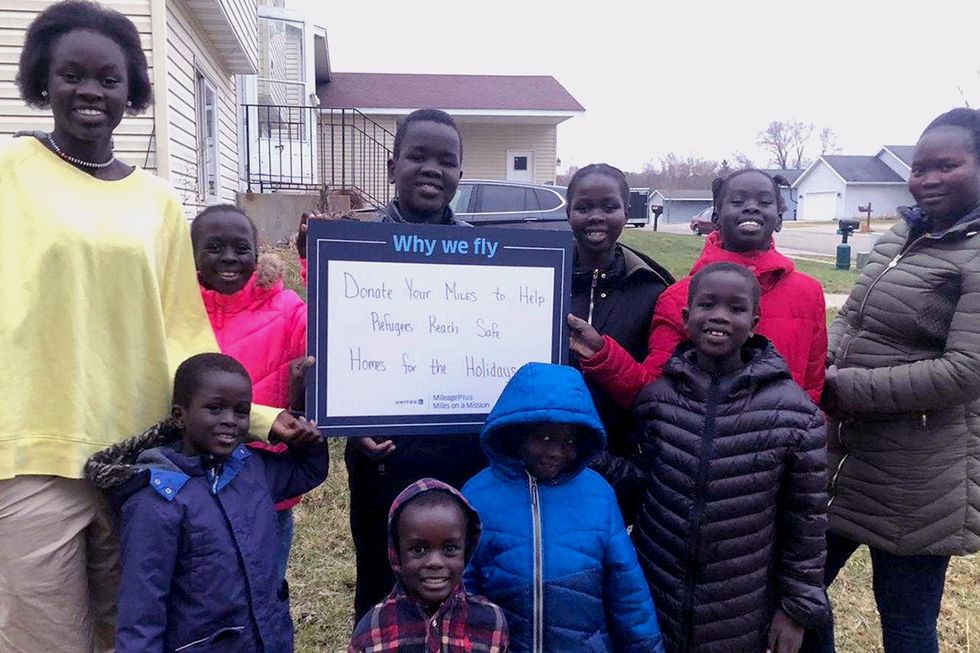 "Donate your miles to help refugees reach safe homes for the holidays."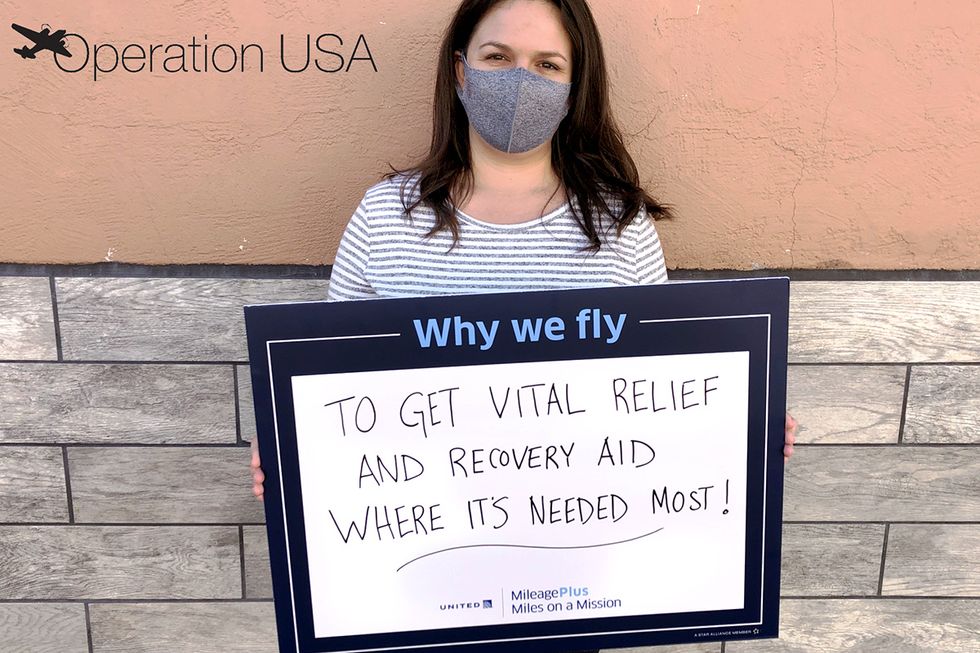 "To get vital relief and recovery aid where it's needed most!"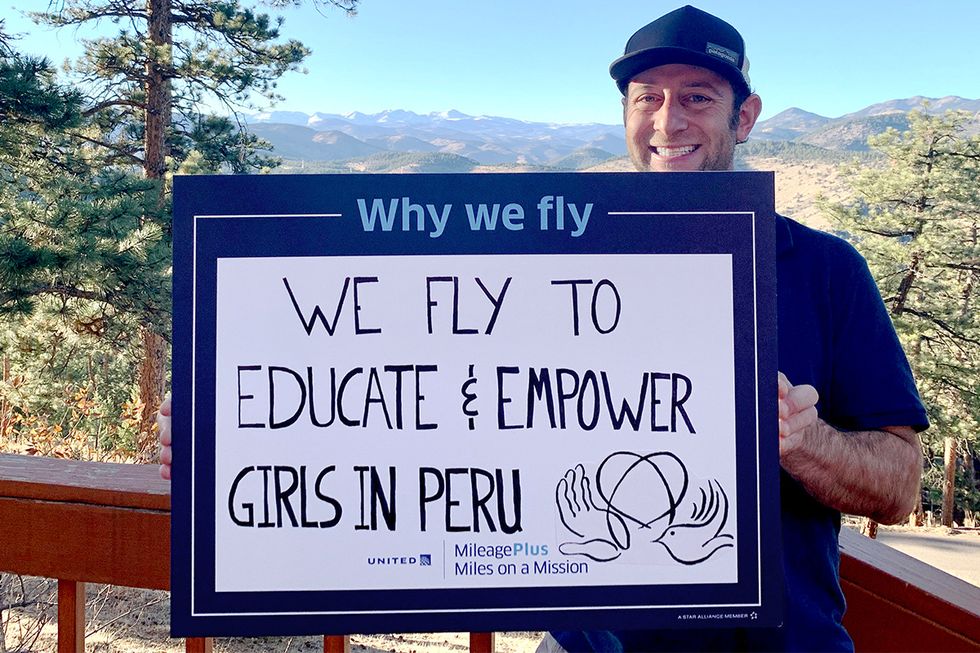 "We fly to educate and empower girls in Peru."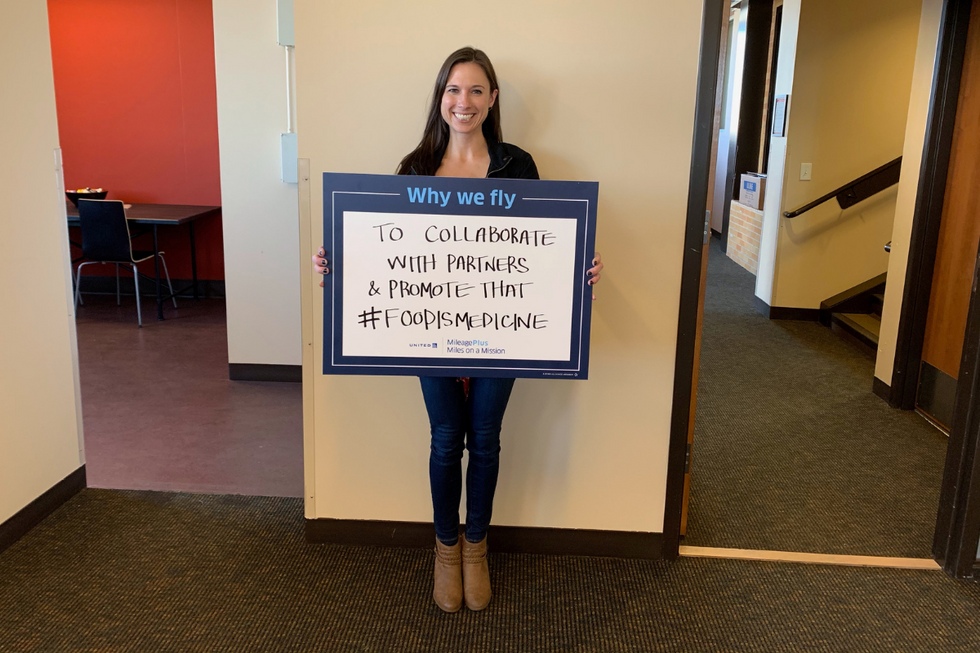 "To collaborate with partners & promote that #FoodIsMedicine"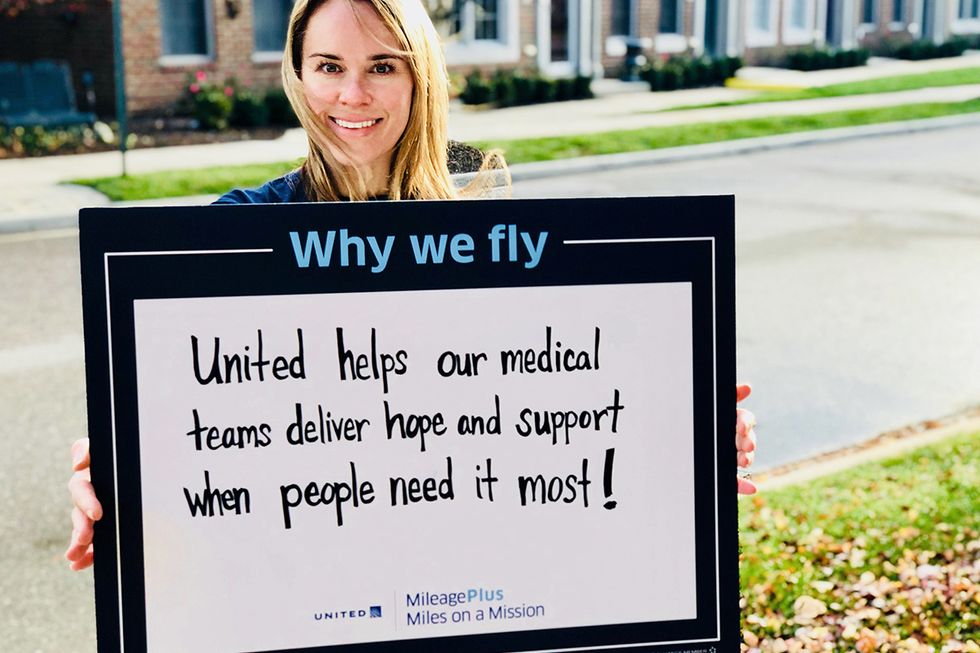 "United helps our medical teams deliver hope and support when people need it most!"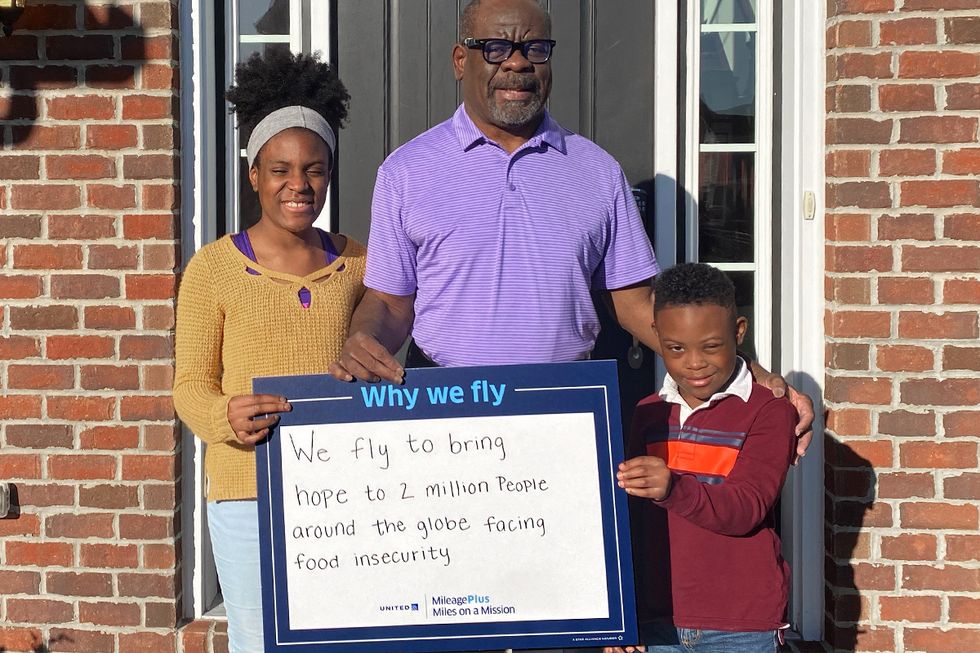 "We fly to bring hope to 2 million people around the globe facing food insecurity."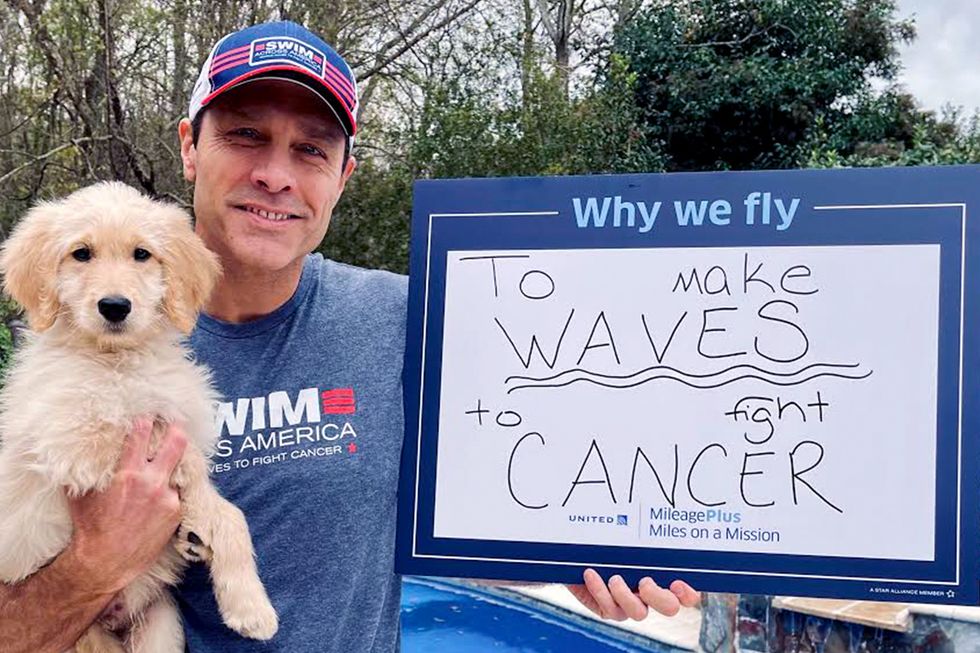 "To make waves to fight cancer."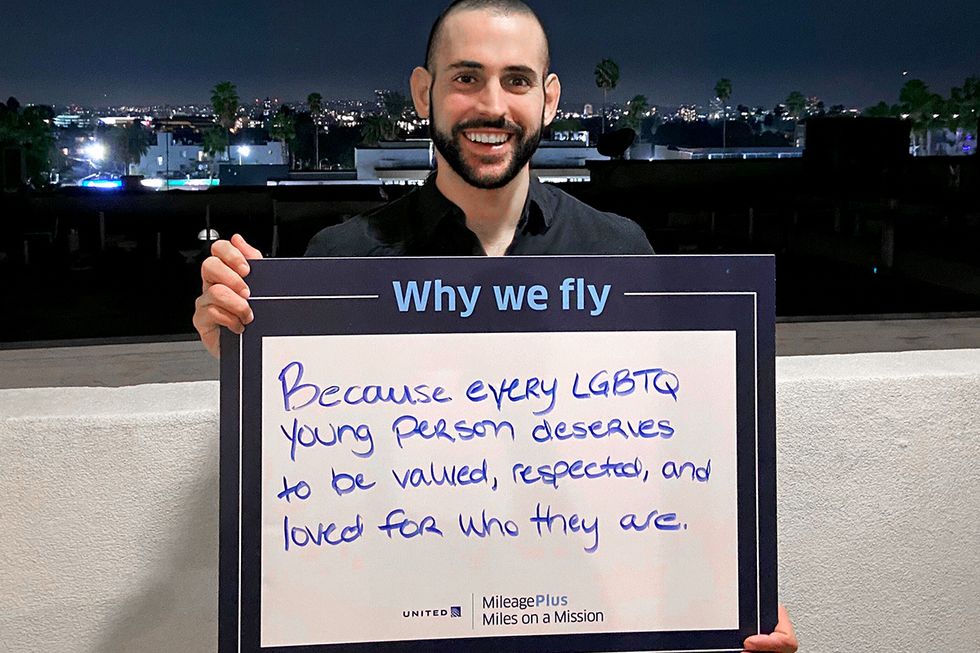 "Because every LGBTQ young person deserves to be valued, respected and loved for who they are."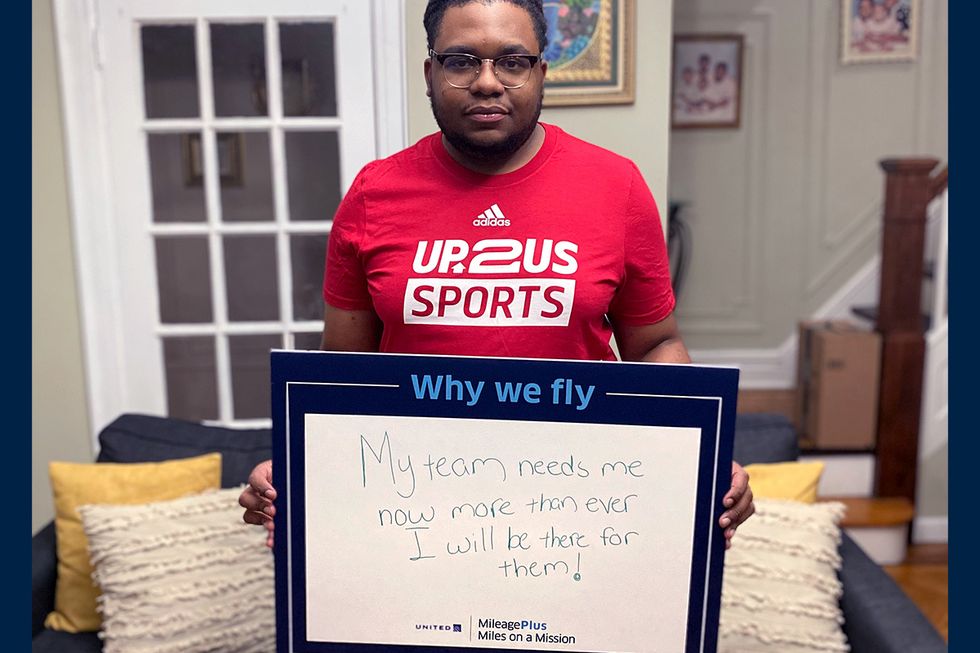 "My team needs me now more than ever. I will be there for them!"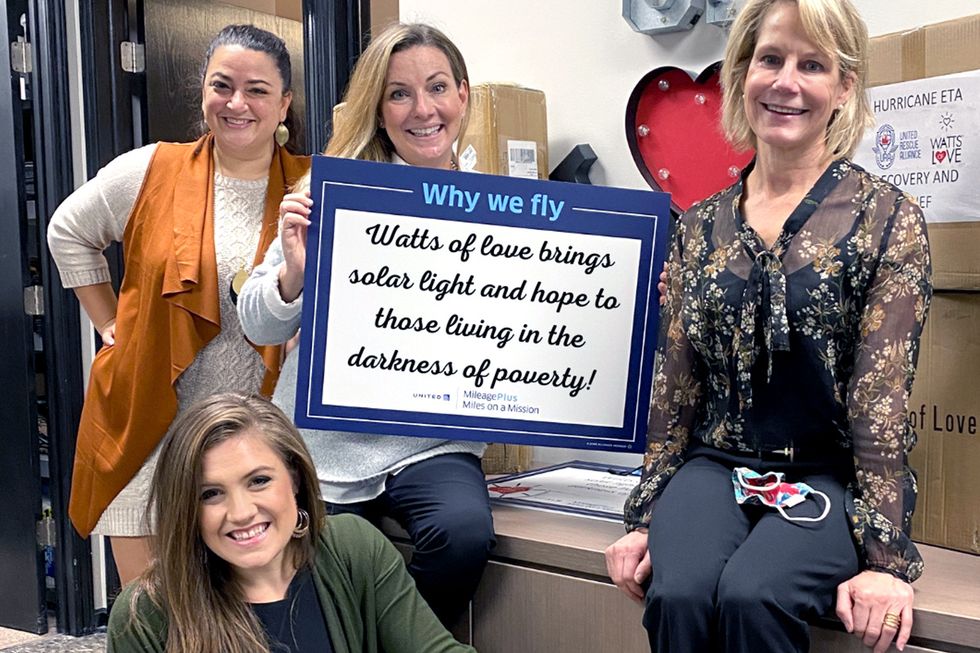 "Watts of Love brings solar light and hope to those living in the darkness of poverty!"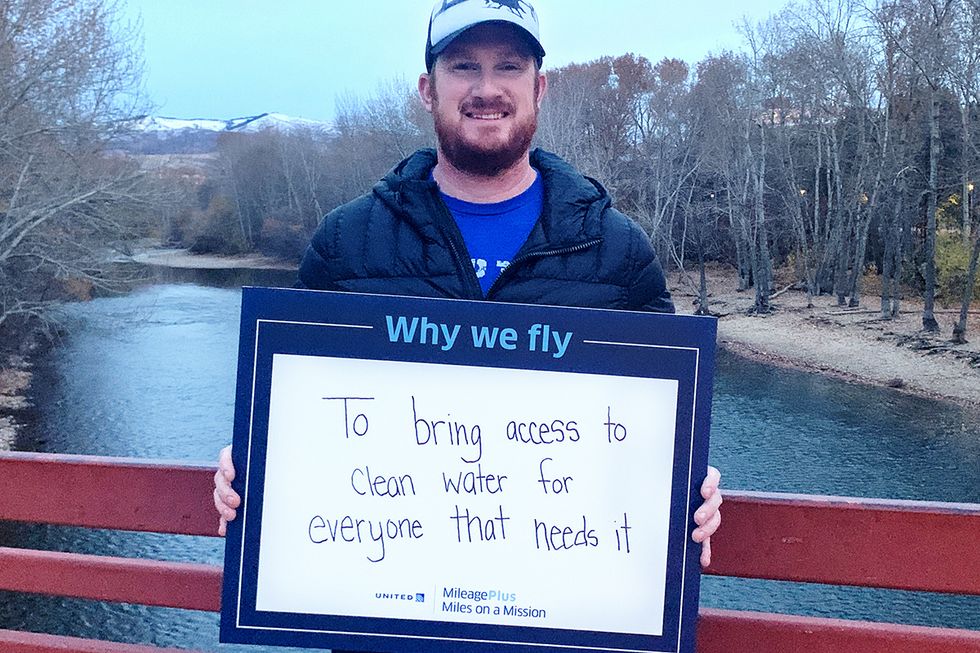 "To bring access to clean water for everyone that needs it."
Critical medical shipments – Check.
High-tech electronics – Check.
2.7 million pounds of lobster? Check.

While this year's holiday gatherings will look a little different, millions of people around the world will still carry on the tradition of celebrating the holidays with a meal.

As the appetite for different types of food from all over the world increases, so does the need for safe and reliable transport. Fish caught in the United Kingdom can depart at breakfast and arrive in Washington D.C. in time for dinner. Thanks to United Cargo's expansive network, we are longer constrained by global distance or the seasonality of a product,
United Cargo plays a big role in transporting shipments with a limited shelf life around the world. Packed in between the latest electronics from Asia and the hottest fashion items from Europe, our aircraft carry a variety of perishable shipments like flowers, fruit, meat and vegetables, where speed and careful handling keeps them fresh. Whether it's cherries from Washington State or vegetables from Peru, our temperature-controlled shipping processes and vast global network helps move these commodities all over the world.
While the holidays are an exceptionally busy time of year for shipping perishable items, United Cargo transports these critical goods for people all over the world year-round. Earlier this year, United Cargo moved nearly 190,000 pounds of fresh produce to Guam for the U.S. Department of Agriculture's Coronavirus Farm Assistance Program to support communities impacted by COVID-19. Additionally, with the holiday season here, we anticipate the cargo holds of our aircraft to be full of grocery store replenishments, including staples like turkey and ham, hitting shelves across the globe.
We take pride in our role to make sure perishables and produce arrive on time and at the peak of freshness. These products sustain, feed and nurture the world, and consumers around the globe depend on them every single day.
Since March 19, United has operated nearly 8,000 cargo-only flights, moving over 272 million pounds of cargo on those flights alone. United Cargo is proud of the role we play maintaining the global food supply chain and helping people access commodities from all over the globe.
Bon appetit!
Whether you haven't flown with us for a while or just need a quick refresher before your holiday travels, read this list of tips to know before your flight and arrive travel-ready:
1. Download the United app for contactless bag check, payments and more
Before your flight, download the United app to view your flight status, check in, sign up for flight notifications, locate departure gates, access our free personal device entertainment when available and more. We've also updated our app with new features that can make your trip a little safer, including contactless bag check and touch-free onboard payments.
2. Read and sign the Ready-to-Fly checklist
Before completing check-in, all United travelers will need to read our Ready-to-Fly checklist and confirm that they understand and agree to our policies. These include:
Acknowledging that you haven't had any symptoms of COVID-19 in the last 14 days
Agreeing that you will not fly if you have tested positive for COVID-19 within the last 21 days
Confirming that you will follow all policies regarding face coverings, social distancing and other health and safety measures we've adopted
3. Get familiar with CleanPlus
United CleanPlus℠ is our commitment to delivering industry-leading* cleanliness, plus putting health and safety at the forefront of your experience, in partnership with Clorox and Cleveland Clinic. We've implemented CleanPlus in a number of ways that you'll notice throughout your trip, as well as with some behind-the-scenes enhancements like:
Disinfecting high-touch areas on board and in the terminal
Using electrostatic spraying, Ultraviolet C lighting wands and more advanced measures to clean aircraft cabins before boarding
Redesigning our mobile app to allow for touchless check-in and contactless payment, along with enhanced travel assistance features
Studies show COVID-19 exposure risk is minimal when air filtration systems and masks are in use, so you can rest assured that the steps we've taken to keep you safe truly make a difference.
4. Don't forget essential documents
We've made a list of travel requirements and restrictions for every destination that you can check twice, or as often as you need before your trip. Just visit united.com/travelrequirements to get the details on COVID-19 testing, health documents and other things you may need before you fly.
5. Wear your mask
You may not notice our smile behind our face covering, but you can be sure that we're appreciative of all our travelers who arrive to the airport with their mask on, and continue to wear it over their nose and mouth at all times in the airport and on board. Make sure you review our requirements for face coverings, including what an acceptable face covering looks like. Bonus points if your mask infuses some holiday cheer!
6. A better boarding process for your safety
If you haven't flown with us in a while, you might want to get familiar with our new boarding process. To make boarding even safer, we now have travelers board their aircraft from back to front. At the gate, just listen for your row number to be called – we'll ask a few rows at a time to board, starting with the last row of the plane. This helps everyone maintain a safe distance from each other during boarding without slowing things down. As you step onto the plane, flight attendants will hand each passenger a sanitizing towelette, which you can use to wipe down your seat to ensure it's extra clean.
7. Pack smart
Before packing your bags, check to see what exactly you can carry on and what you should plan to check. You can also copy your confirmation number into our Baggage Calculator tool to learn about the bag allowance included with your reservation, as well as the cost of checking any additional bags.
8. Check your flight status, important notices and weather
Check the United app regularly for the latest updates, weather conditions, flight status, gate and seat assignments. You can also visit our Important Notices page to find essential information and updates about travel waivers, international travel, TSA and security, airports and United Club locations.
9. Arrive early; avoid the stress
Airports can be busy, especially during the holidays. The TSA advises arriving at the airport two hours before your flight for domestic travel and three hours for international travel in anticipation of long security lines. This can help ease the stress when navigating busy check-in areas, security lines and crowded boarding gates.
10. Relax and enjoy your flight
Once you're on board, it's time to sit back and enjoy your flight. Our flight attendants will be happy to help you with anything else you need.
Scroll to top