Soar to Singapore's shores with nonstop service from SFO
Singapore is quickly becoming known for its cuisine, architecture, culture, and as an international event capital. Long known as one of the safest destinations for travelers, lately its reputation has blossomed like its renowned gardens.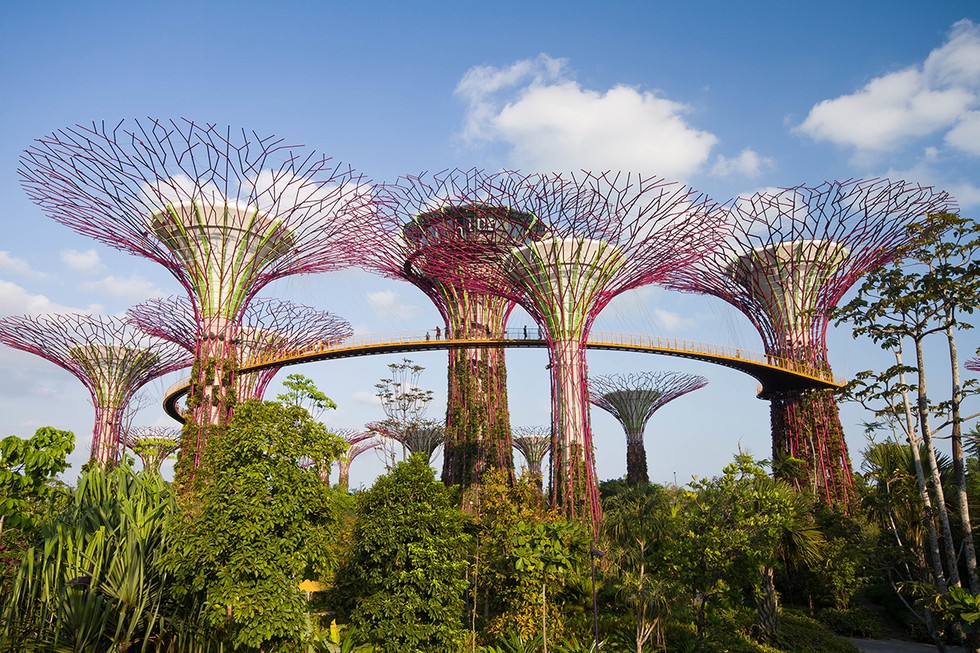 The Garden City's magnificent architecture
Any visit to Singapore, nicknamed "The Garden City," should begin with a trip to one of its many gardens. The Singapore Botanic Gardens is a UNESCO World Heritage Site, and Gardens by the Bay features two massive glasshouse conservatories and three waterfront gardens. A little further out is the Bukit Timah Nature Reserve, a rainforest laced with hiking trails. Singapore is one of only two cities in the world with a significant rainforest within its boundaries.
Scattered among the city's many parks and gardens is architecture that seesaws between new and old. The stately buildings of the Civic District convey Singapore's British colonial past, notably the old City Hall and Supreme Court. Both structures were repurposed and reborn in November 2015 to become the National Gallery Singapore, showcasing the world's largest public collection of Singaporean and Southeast Asian art. Not far away on the marina are iconic contemporary landmarks including the bowl-shaped ArtScience Museum, the honeycomb-like Esplanade-Theatres on the Bay and the $8-billion Marina Bay Sands casino-resort.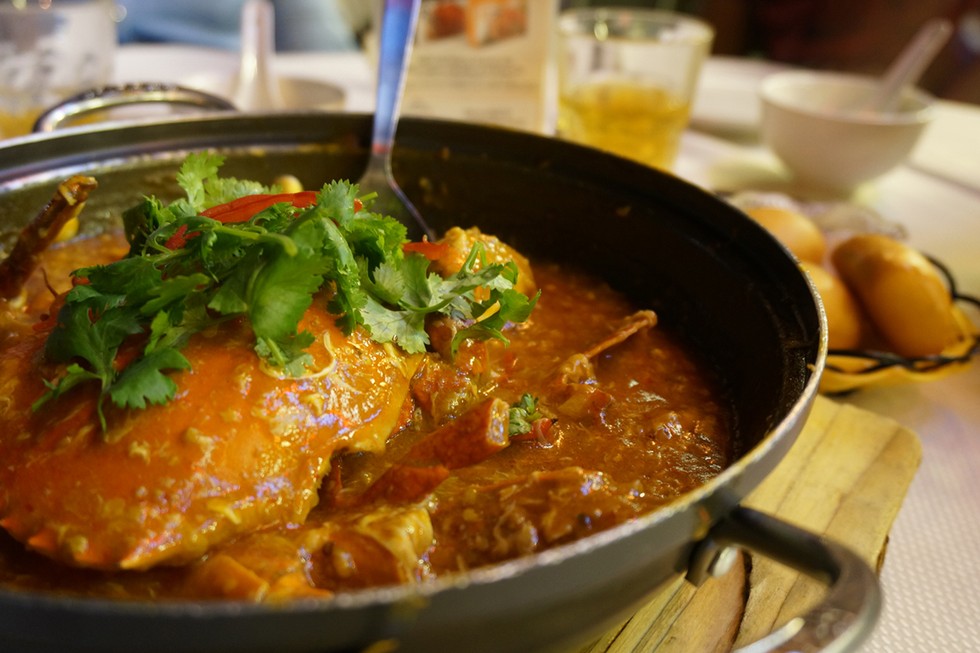 A taste of Singaporean culture
Singaporean food specialties are enjoyed citywide at open-air street markets, while some of the same local dishes — such as chili crab and nasi biranyi — are given a fine-dining twist in restaurants in Modern Singapore. Foodies are also looking forward to several upcoming food festivals including Savour in March, the World Street Food Congress and World Gourmet Summit in April, and the Singapore Food Festival later this year. Major upcoming events also include the Dragon Boat Festival in July, and the International Festival of Arts in August and September.
About the same size as New York City, but with fewer people — the island of Singapore is Asia's second-smallest country, bursting with color and activity.
United flights to Singapore
SFO to SIN will be the only nonstop flight from the U.S. to Singapore. The route will cover 8,446 miles and time in the air will total 16 hours and 20 minutes. United's 787-9 Dreamliner will fly this route, which is set to take off on June 1, 2016. Come see for yourself. Visit united.com or use the United app to plan your adventure.