What to expect when it comes to the winter travel season
As the temperature drops, the holidays are over, and the winter season is officially underway, air travel sometimes takes on a new dimension. Whether you're a frequent flyer or an occasional traveler, knowing how to prepare for your trip and what to do at the airport before your flight can improve your overall travel experience. Below are some helpful tips to prepare for the winter travel season.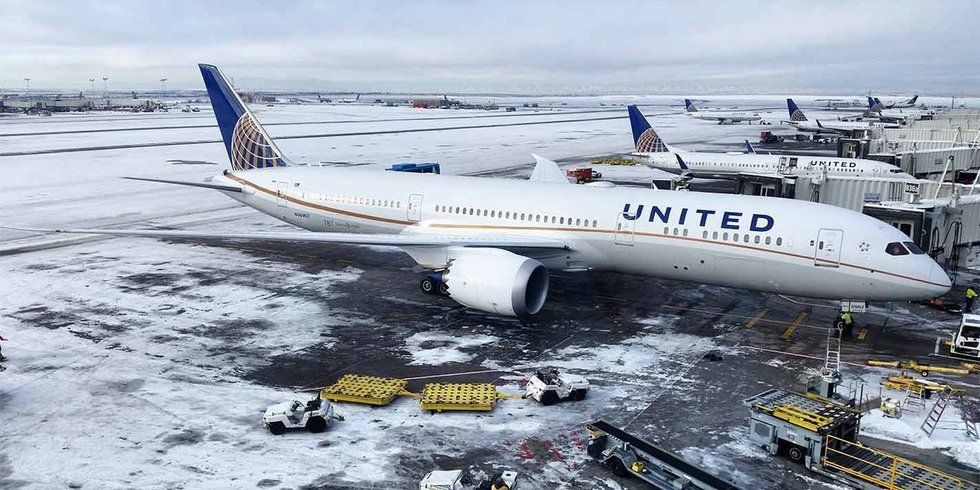 Preparing for weather
The first step in not letting the weather hinder your travel plans is to understand that weather changes constantly and can impact air travel at your departure city, your destination or anywhere in between. Flights could be delayed or canceled during heavy winter months, especially in cities frequently impacted by winter weather conditions like Chicago, Denver, and in the Northeast. When weather impacts our operations, we often issue travel waivers to help you make changes to your existing plans. Having an alternative plan will help you to be prepared with options if disruptions occur.
Flight delays and cancellations
Keeping up-to-date with current flight information on the day of travel is important. Be sure to have your reservation saved in the United app, which gives up-to-date information on your flight status. We encourage you to provide your phone number or email during flight check-in, so we can let you know if there are any changes to your trip. In the rare occasion that your flight is cancelled, knowing your options is an important step to getting your travel plans back on track.
While at the airport
Plan to give yourself a little extra time by arriving early at the airport. During peak travel times lines tend to be longer. By arriving early you'll be able to check bags, navigate TSA and grab snacks or coffee well before your departure time. Checking in online or on the United app prior to your arrival will save time as well. Before arriving at the airport, hop online to locate your gate along with eateries and amenities. Our new interactive airport maps, which can be accessed through the United app, will help you navigate every step of the way.
What to pack during winter travel
Packing during winter trips can be challenging, mostly because bulky coats and clothing can occupy most of your baggage space. Consider using space-saving techniques like vacuum-sealed bags to increase baggage space. Then, instead of wearing your biggest coat to the airport, wear multiple layers that can be removed if it gets too warm on the plane and there is limited space to store your coat. Finally, don't forget to pack essential items in your carry-on in case you experience a delay.
Winter travel is manageable. By preparing ahead of time and knowing some tricks, you can arrive to the airport confident and ready to navigate weather delays. A little extra time and effort this winter travel season can go a long way. Safe travels.