Where to Ski in Utah to Find More Powder Than People
When planning a ski trip, there are usually two types of vacationers: those who immediately find themselves looking at annual snowfall averages, weather forecasts, and snow density statistics, and those who look for the nearest dining options and lodging accommodations.
With snowfall amounts that generally surpass those of neighboring Colorado, it is surprising that many people head straight to the Colorado resorts without giving Utah a second thought.
Related: America's Favorite Cities for a Ski Trip
If you prioritize neck-deep powder (should we be so lucky) to fancy meals and aprés cocktails, then these Utah resorts should definitely be on your radar.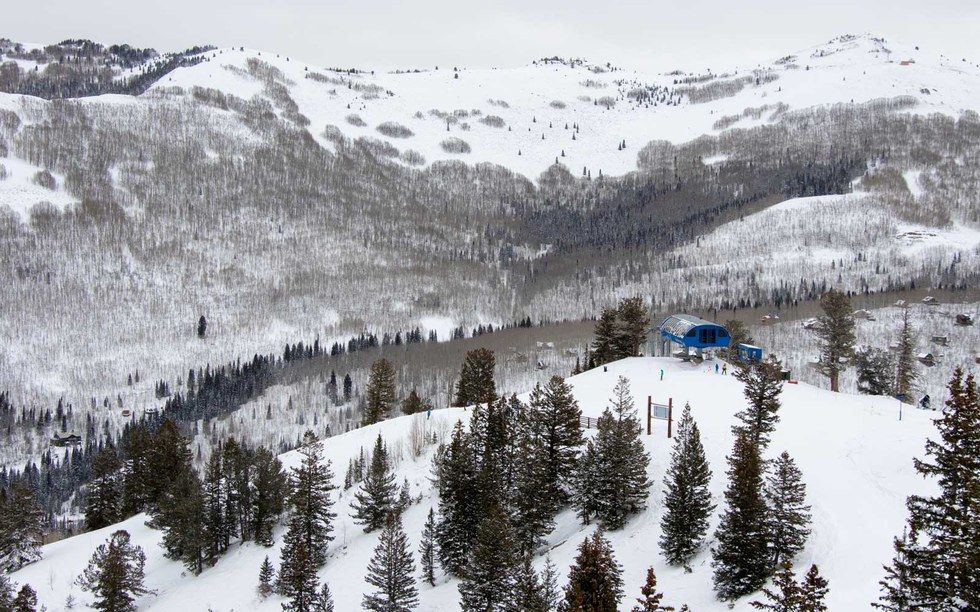 Powder Mountain
With the recent addition of 1,000 acres of skiable terrain (for a total of 8,464 skiable acres) accessed by two new lifts, Powder Mountain is home to the largest amount of in-bounds skiable terrain in the U.S.
What's unique about this resort is the 1,500-ticket cap on daily sales, eliminating the need to arrive hours before lifts start spinning in order to have a chance of enjoying one of the many powder days throughout the season.
Related: Utah's Weirdest Place Has Sliding Sunsets, a Moon Map, and Prehistoric Petroglyphs
The resort's close proximity to Salt Lake City International Airport makes it easy for visitors traveling from all over to take advantage of the 500 inches of annual snowfall and 2,522-foot vertical drop. After a day on the slopes, head to New World Distillery for a tour and tasting of fine spirits.
(Your browser doesn't support iframe)
Sundance
When most people hear the name Sundance, Park City's renowned independent film festival usually comes to mind. Thirty miles from Park City, however, on the side of 12,000-foot Mt. Timpanogos, lies the Sundance Mountain Resort.
One of the smaller and more mellow ski areas in the state, Sundance still offers a good combination of steep, spacious bowls along with family-friendly groomers spread across 450 acres of skiable terrain. With the smaller size and lower profile comes less crowds; leaving the 320 inches of annual snowfall and 2,150-foot vertical drop for those who prioritize fresh lines over popular mega-resorts.
Grab a bite to eat at the lift-accessed Bearclaw Cabin — the only mountaintop lodge in Utah — and enjoy panoramic views of the surrounding Wasatch Mountains.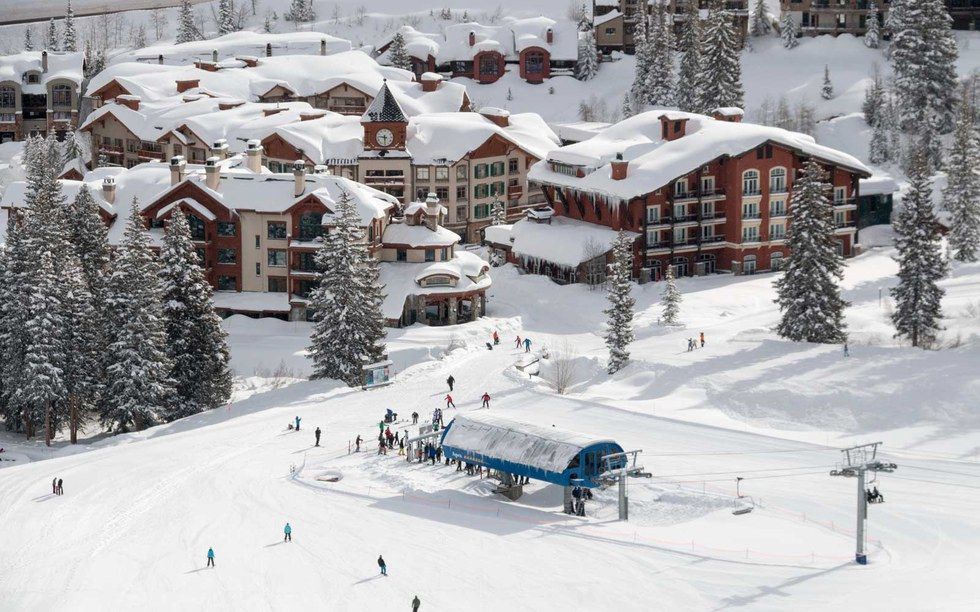 Solitude
With an impressive 500 inches of annual snowfall, it is not uncommon to see at least one 12-inch day – sometimes two or three – per week at Solitude. The resort's 1,200 skiable acres and 2,030-foot vertical drop hardly experience the crowds that Utah's more popular resorts such as Alta and Park City see.
The more experienced skier/rider will love the steep, challenging terrain that the mountain encompasses. While in the area, swing through the town of Park City and take a stroll through the Main Street Historic District for a bite to eat.
Brighton
Brighton's high snowfall average (another 500-incher) combined with a wide variety of terrain ranging from beginner to expert make it a great resort for the family vacationer and the powder hound alike. Of the 1,050 skiable acres, more than 200 are available for night skiing and riding.
Another appealing aspect of this hill, in addition to the smaller crowds and great terrain, is that Brighton is the only resort in the state with 100 percent of its terrain accessible by high-speed quads, which means more time will be spent shredding fluffy powder than riding lifts.
Snowbird
While many skiers flock to Alta for its renowned terrain and impressive snowfall averages, many overlook Snowbird, which is located only one mile from Alta. As Alta is a skiers-only hill, snowboarders and skiers can both get a taste of the same light and deep powder, gnarly terrain, and overall classic Utah winter experience with a lower density of people. The resort boasts an impressive combination of terrain and snowfall with 2,500 skiable acres, a 3,240-foot vertical drop, and more than 500 inches of snow annually.
Related: Best Affordable Ski Resorts
These factors contribute to Snowbird frequently having the longest ski season in the state. Once the burn in the legs from a solid day of shredding powder becomes too much to handle, head over to the Wildflower Lounge for a beer and wings or grab a drink and catch some live music at the picnic tables just upstairs from the Tram Club, near the tram entrance.
This article was written by Josh Laskin from Travel & Leisure and was legally licensed through the NewsCred publisher network. Please direct all licensing questions to legal@newscred.com.
Airline and its customers use crowdsourcing platform - Miles on a Mission - to donate more than 11 million miles for charities like the Thurgood Marshall College Fund, College to Congress and Compass to Care
CHICAGO, Dec. 1, 2020 /PRNewswire/ -- United is inviting MileagePlus members to give back on Giving Tuesday and throughout the holiday season by donating miles to nearly 40 non-profits through United Airlines' crowdsourcing platform, Miles on a Mission. Non-profits like Thurgood Marshall College Fund, College to Congress and Compass to Care are attempting to raise a total of more than 11 million miles to be used for travel for life-saving health care, continued education, humanitarian aid and more. United will match the first 125,000 miles raised for each of these organizations to help ensure they meet their goals.
"This year has posed unprecedented challenges for us all and has been especially devastating to some of the most vulnerable members within the communities we serve," said Suzi Cabo, managing director of global community engagement, United Airlines. "The need for charitable giving has not stopped during the pandemic, and neither has United. This Giving Tuesday marks an opportunity for us to all come together for the greater good and we are proud to provide a platform to support organizations with upcoming travel needs that will enable them to continue supporting the communities they serve."
The launch of these campaigns is part of United's ongoing Miles on a Mission program, which began in October 2019 and has raised more than 92 million miles to-date. Past campaigns have helped organizations travel children for life-saving medical treatment and unite parents with newly adopted children from foreign countries. Participating non-profits have 28-days to reach their mile raising goals through the platform.
The organizations that are raising miles in this campaign include:
College to Congress: The organization provides support including travel for disadvantaged college students who otherwise could not afford to intern in Washington, D.C.
Thurgood Marshall College Fund: This is the only national organization representing America's 47 publicly-supported Historically Black Colleges and Universities (HBCUs), and the nearly 300,000 students that attend them each year. The miles raised will cover the travel expenses to and from campus for students unable to afford them.
My Block, My Hood, My City: This organization provides underprivileged youth with an awareness of the world and opportunities beyond their neighborhood. Miles will be used to fund educational trips for Chicago youths to help them gain a greater understanding of the world outside of their comfort zones.
Compass to Care: The non-profit ensures all children, whose parents have a financial need, can access life-saving cancer treatment. Compass to Care is raising miles to fund travel to get children from their homes to hospitals for cancer treatment.
Luke's Wings: This organization is dedicated to the support of service members who have been wounded in battle. Raised miles will be used to purchase plane tickets for families to visit wounded soldiers recovering in Army medical centers.
Rainbow Railroad USA: The organization's mission is to help persecuted LGBTQI+ individuals around the world travel to safety as they seek a haven from persecution. Miles will support the organization's core Emergency Travel Support program.
This year, United's legal partner Kirkland & Ellis will also be donating $50,000 to My Block, My Hood, My City and the Thurgood Marshall College Fund. Other organizations launching campaigns on the platform include: Sisters of the Skies, Inc., Up2Us Sports, Airline Ambassadors International, Austin Smiles, AWS Foundation, Crazy Horse Memorial, FLYTE, Higher Orbits, Lily's Hope Foundation, Miles4Migrants, Support Utila Inc. and Watts of Love. MileagePlus members can also donate to United's 20 other existing partner charities including, Airlink, American Red Cross, Make-A-Wish, Shriners Hospitals; Clean the World, Special Olympics and more. To learn more or donate to these organizations, please visit donate.mileageplus.com.
Visit www.united.com/everyactioncounts to learn more about our pledge to put our people and planes to work for the greater good.
About United
United's shared purpose is "Connecting People. Uniting the World." For more information, visit united.com, follow @United on Twitter and Instagram or connect on Facebook. The common stock of United's parent, United Airlines Holdings, Inc., is traded on the Nasdaq under the symbol "UAL".

SOURCE United Airlines
For further information: United Airlines Worldwide Media Relations, +1-872-825-8640, media.relations@united.com

In October 2019, we launched a first-of-its-kind airline miles donation platform, Miles on a Mission. In the inaugural year, MileagePlus members donated over 70 million miles, with United matching over 20 million miles, to 51 organizations. These miles have allowed for these organizations to do important, life-changing, life-saving work in the communities we serve around the globe.
Whether it's visiting friends and relatives, traveling for work or simply exploring a new corner of the world, we all have a reason as to why we fly. No matter the reason you fly, the miles you earn and donate help our Miles on a Mission partners soar. Take a look at how some of our partner organizations have put our MileagePlus Members' donations to work.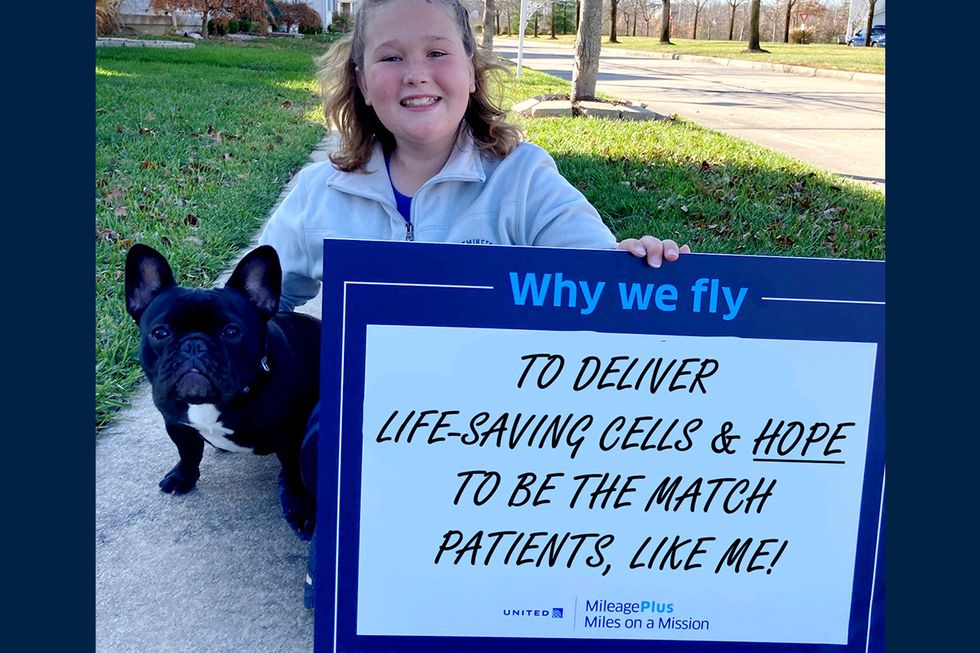 "To deliver life-saving cells and hope to Be the Match patients, like me!"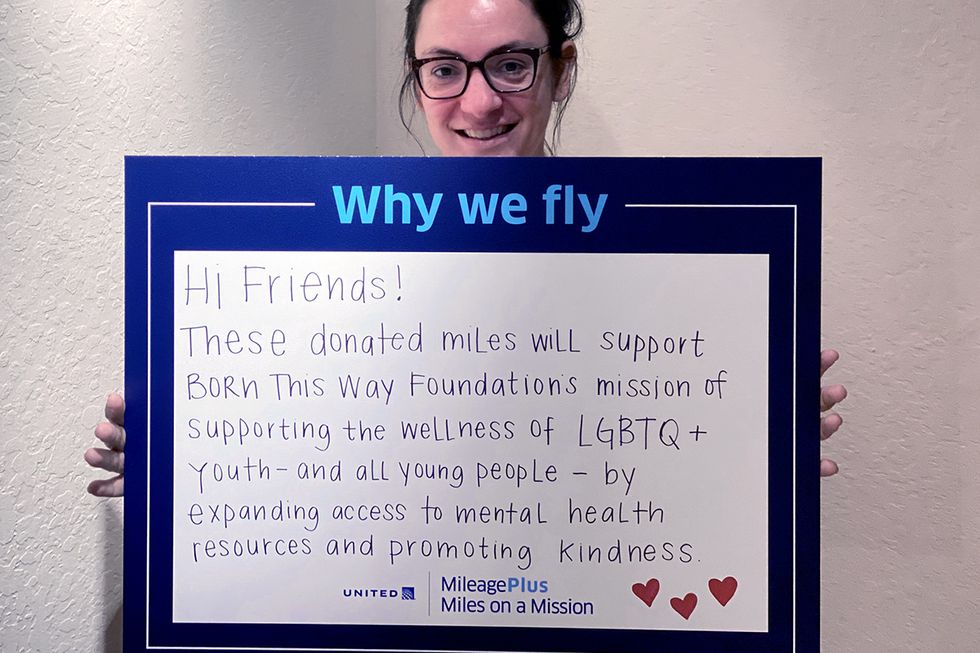 "These donated miles will support Born This Way Foundation's mission of supporting the wellness of LGBTQ+ youth — and all young people — by expanding access to mental health resources and promoting kindness."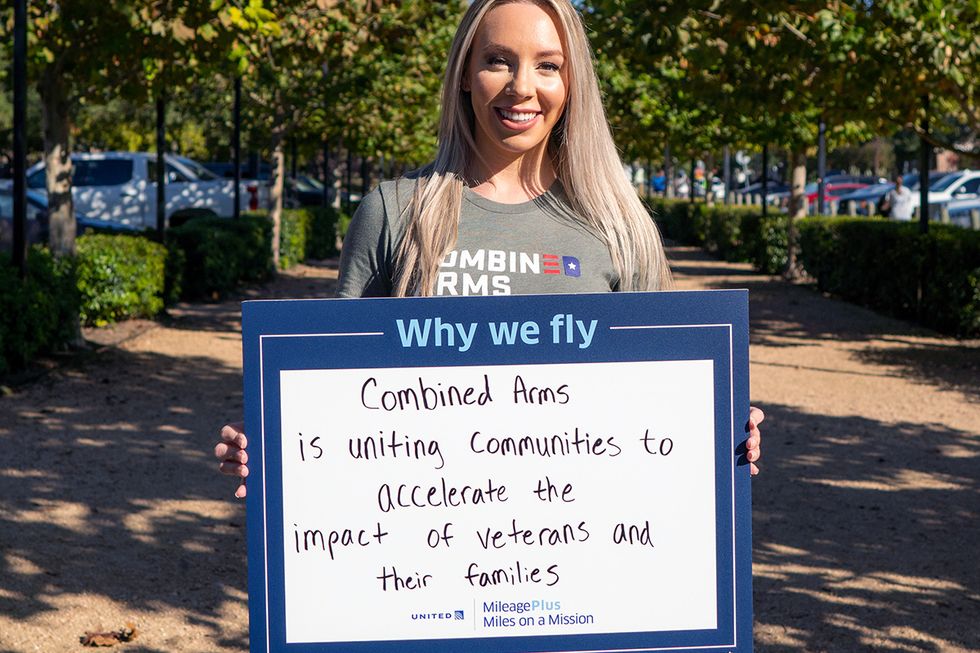 "Combined Arms is uniting communities to accelerate the impact of veterans and their families."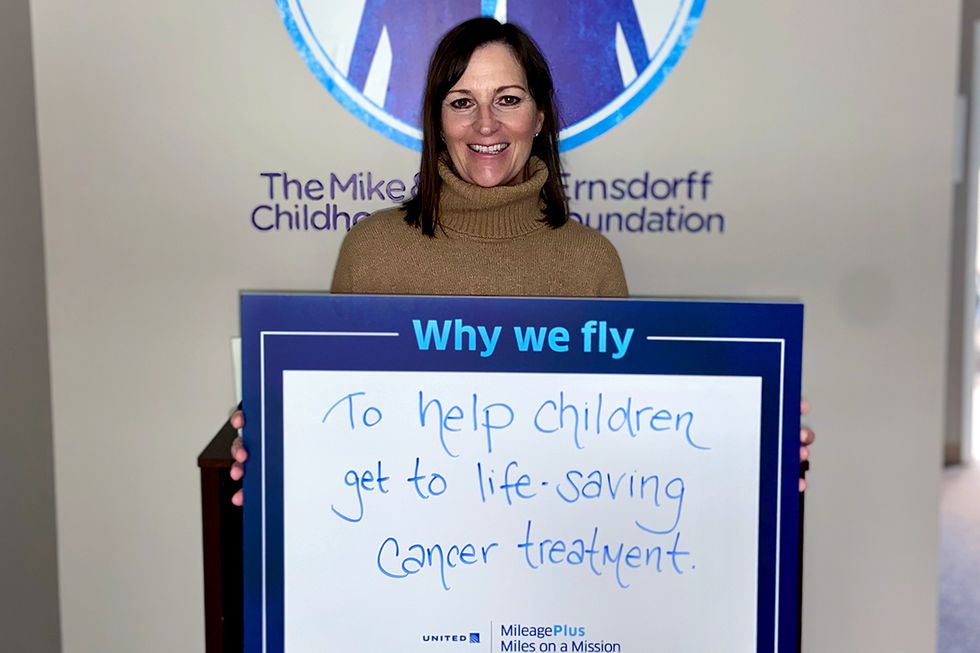 "To help children get to life-saving cancer treatment"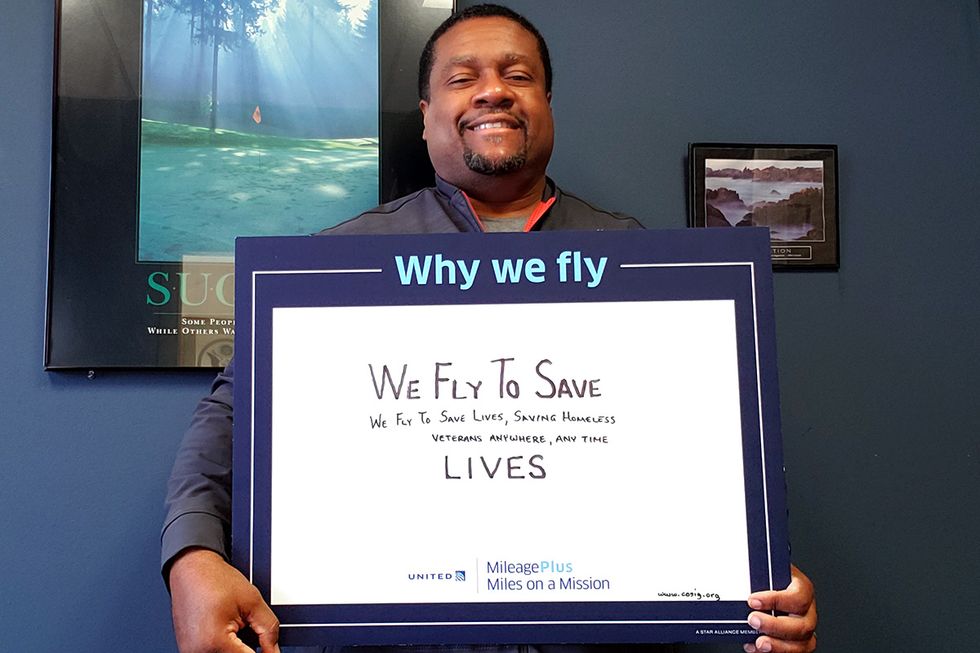 "We fly to save. We fly to save lives, saving homeless veterans anywhere, any time."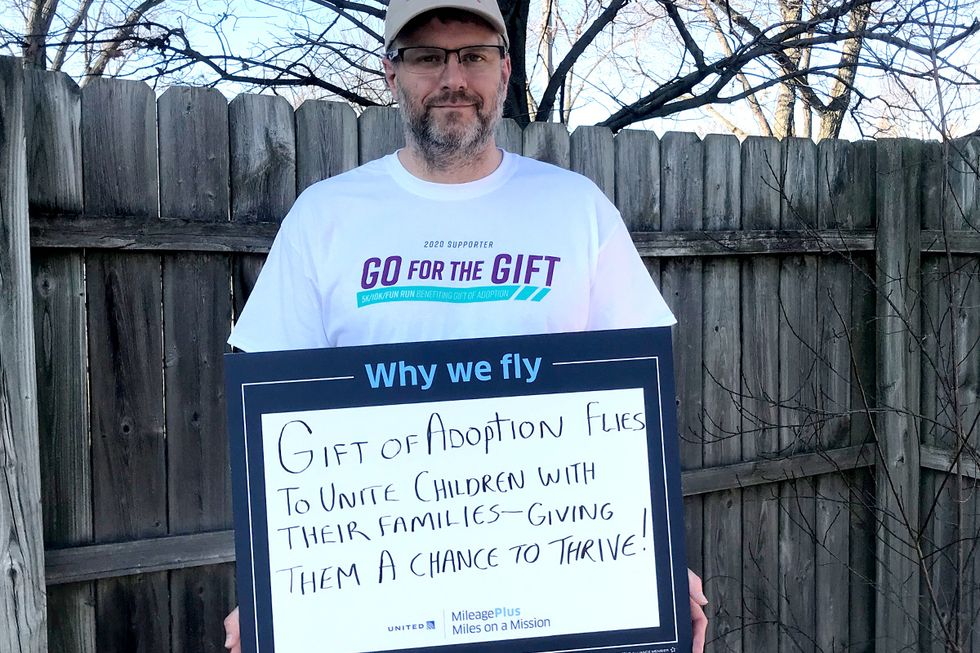 "Gift of Adoption flies to unite children with their families — giving them a chance to thrive!"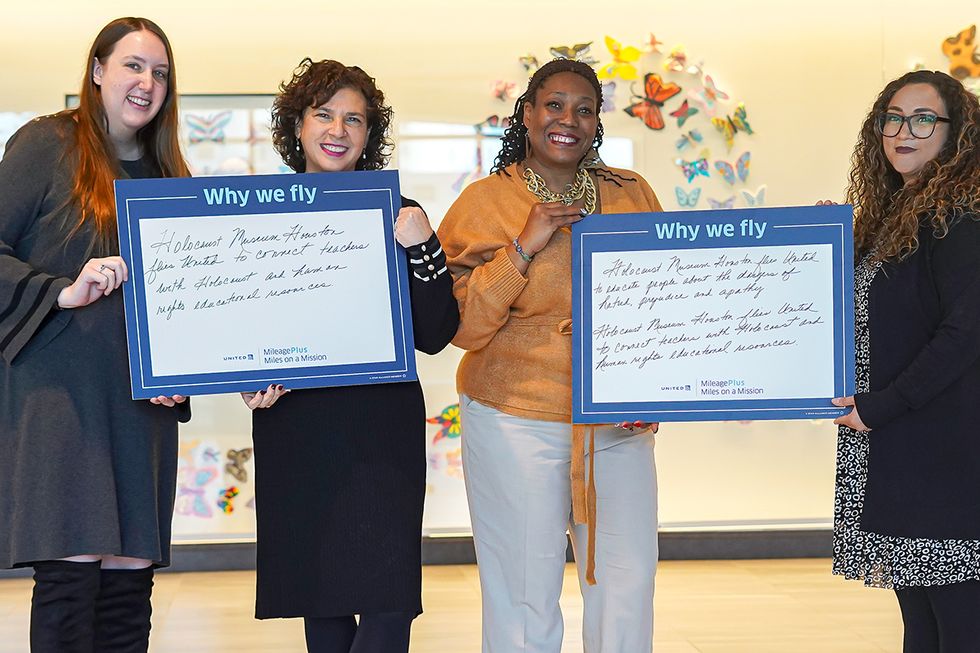 "Holocaust Museum Houston flies United to educate people about the dangers of hatred, prejudice and apathy. Holocaust Museum Houston flies United to connect teachers with Holocaust and human rights educational resources."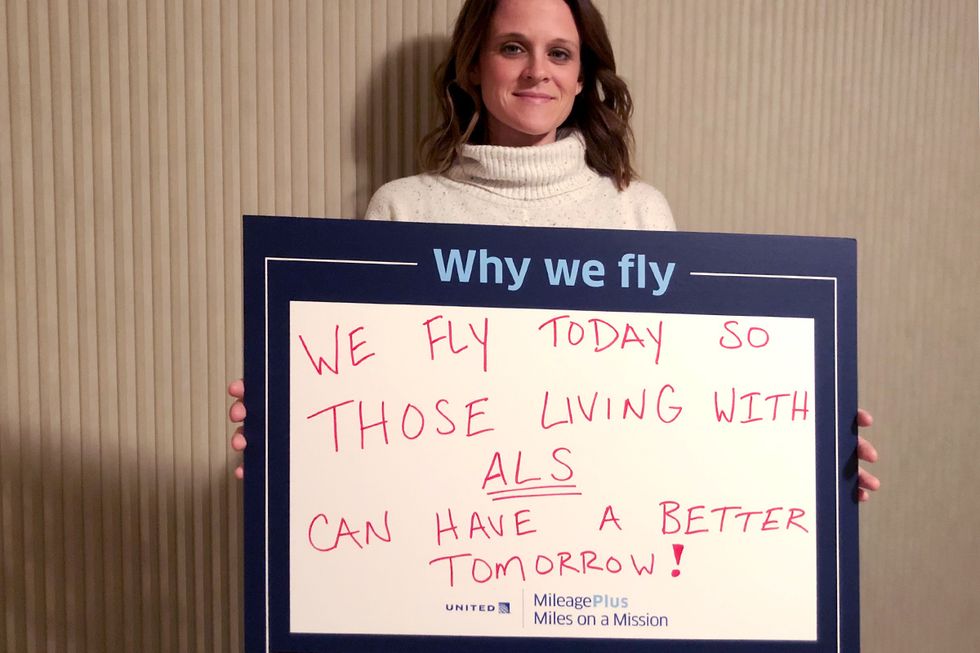 "We fly today so those living with ALS can have a better tomorrow."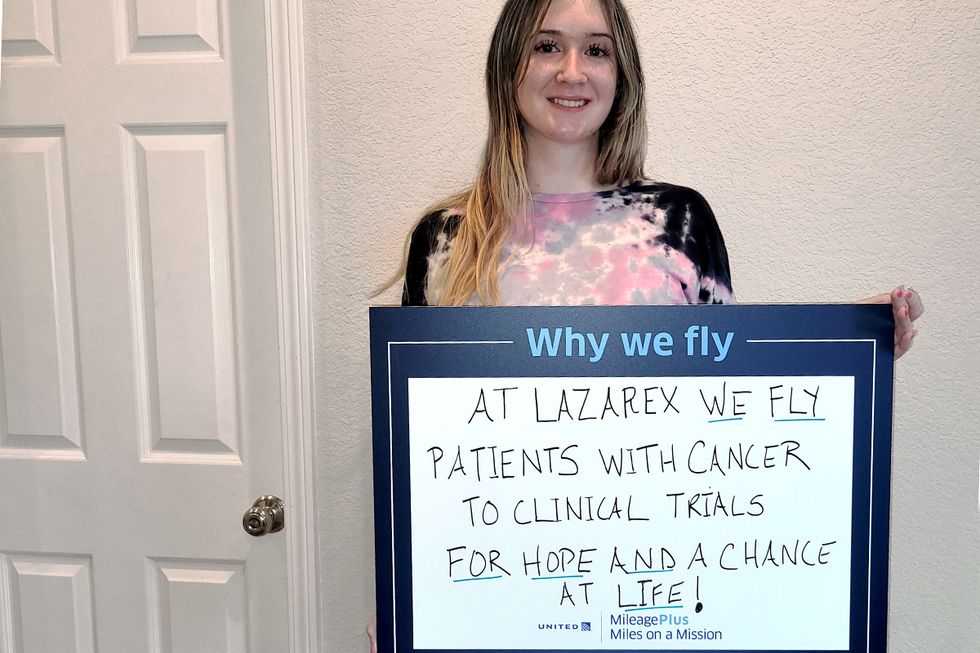 "At Lazarex we fly patients with cancer to clinical trials for hope and a chance at life!"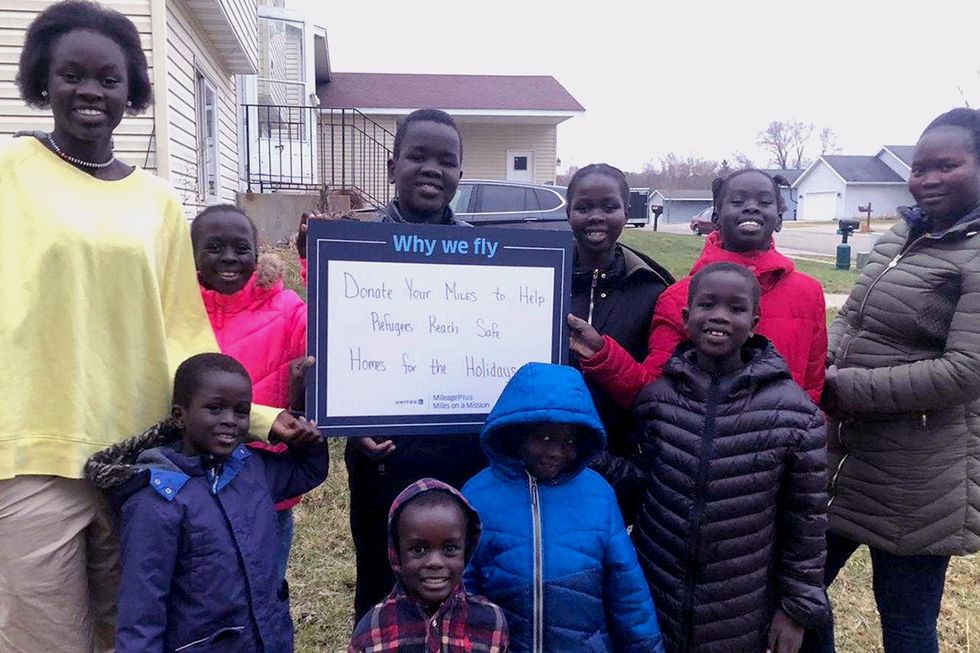 "Donate your miles to help refugees reach safe homes for the holidays."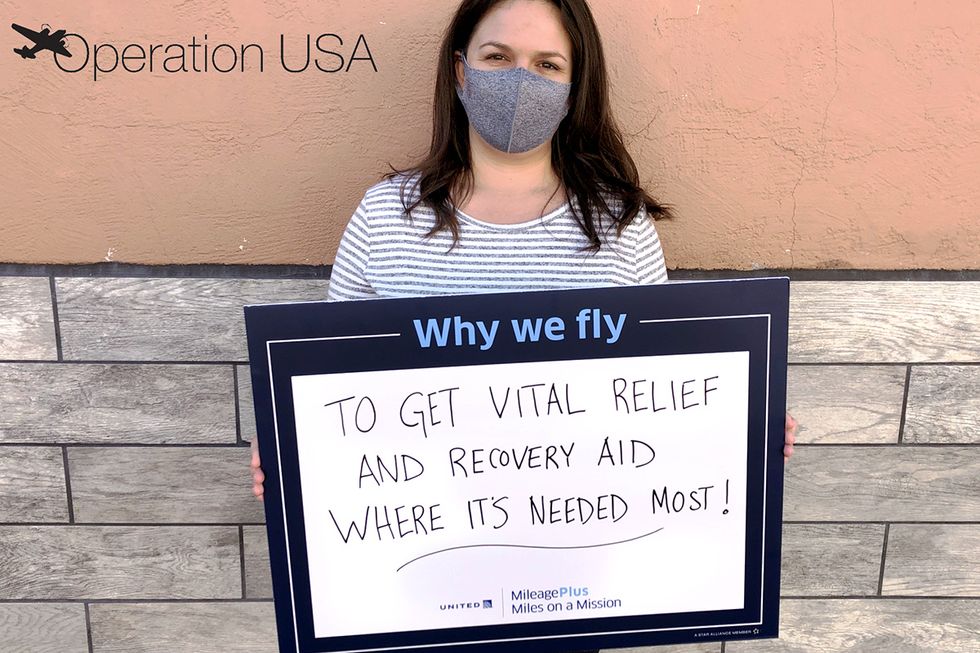 "To get vital relief and recovery aid where it's needed most!"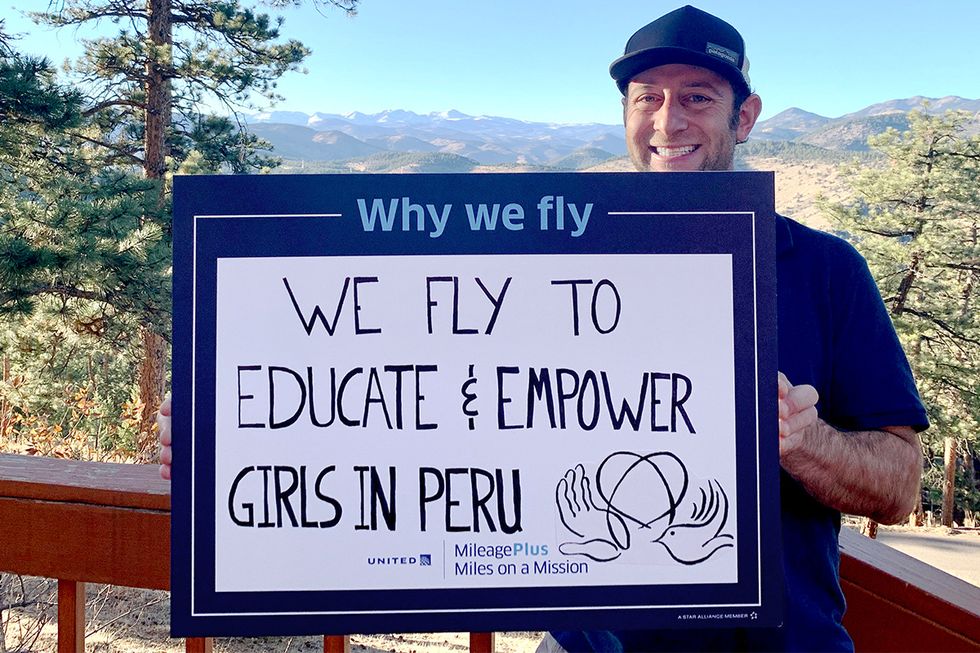 "We fly to educate and empower girls in Peru."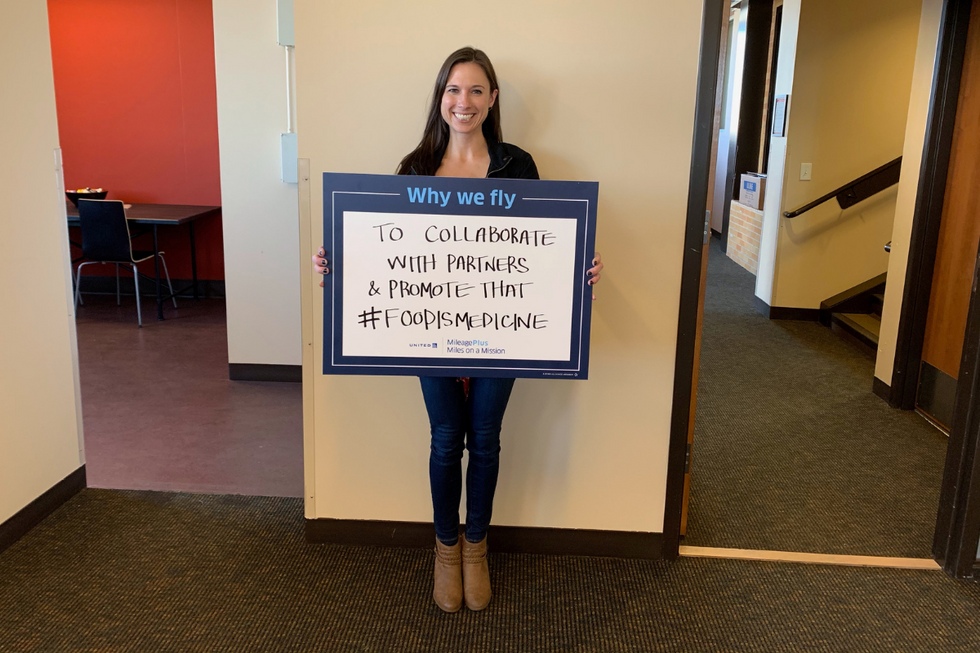 "To collaborate with partners & promote that #FoodIsMedicine"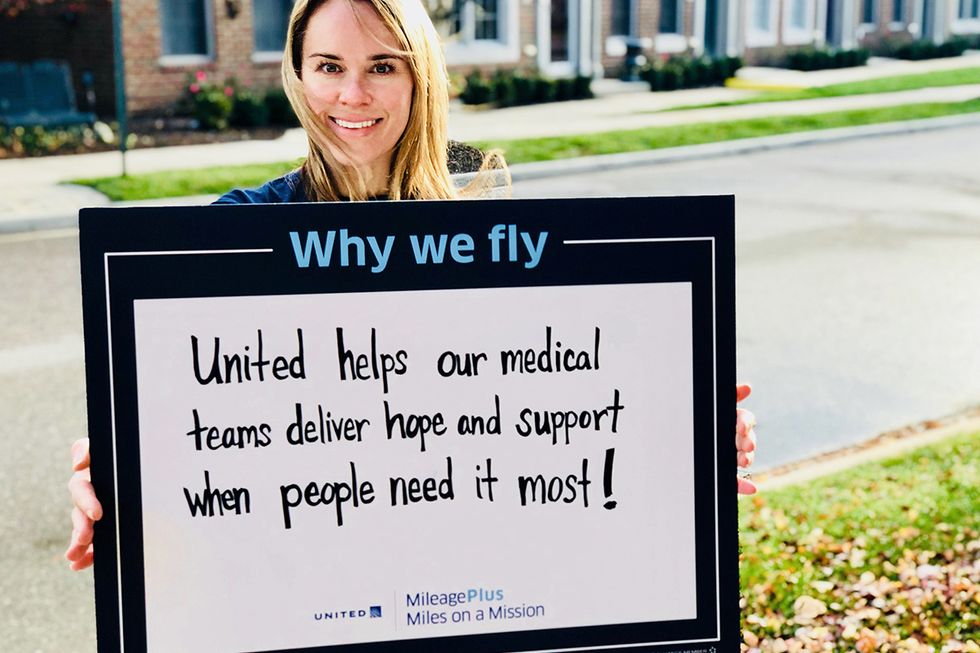 "United helps our medical teams deliver hope and support when people need it most!"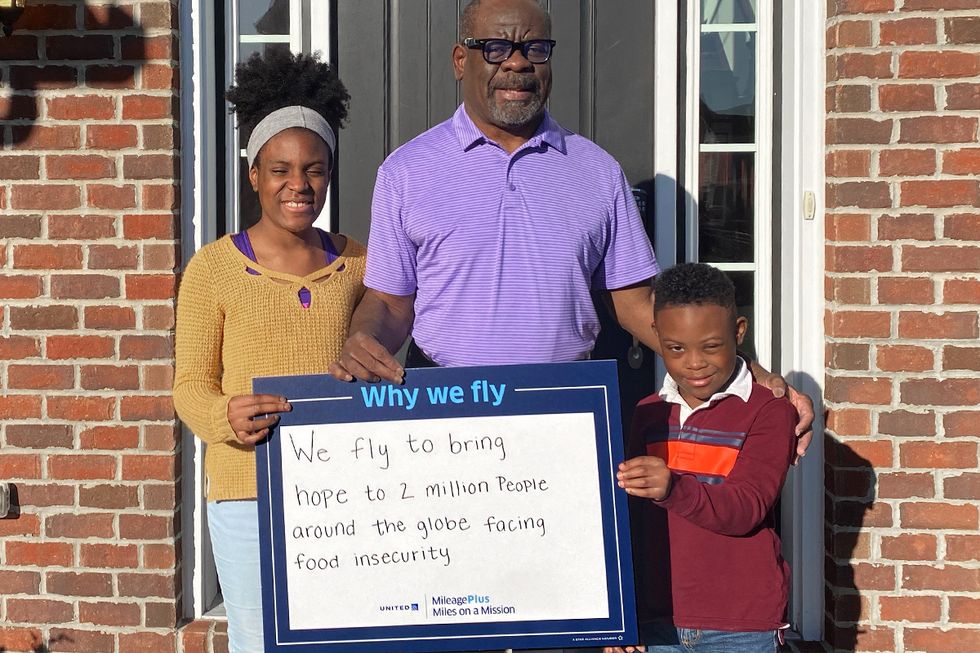 "We fly to bring hope to 2 million people around the globe facing food insecurity."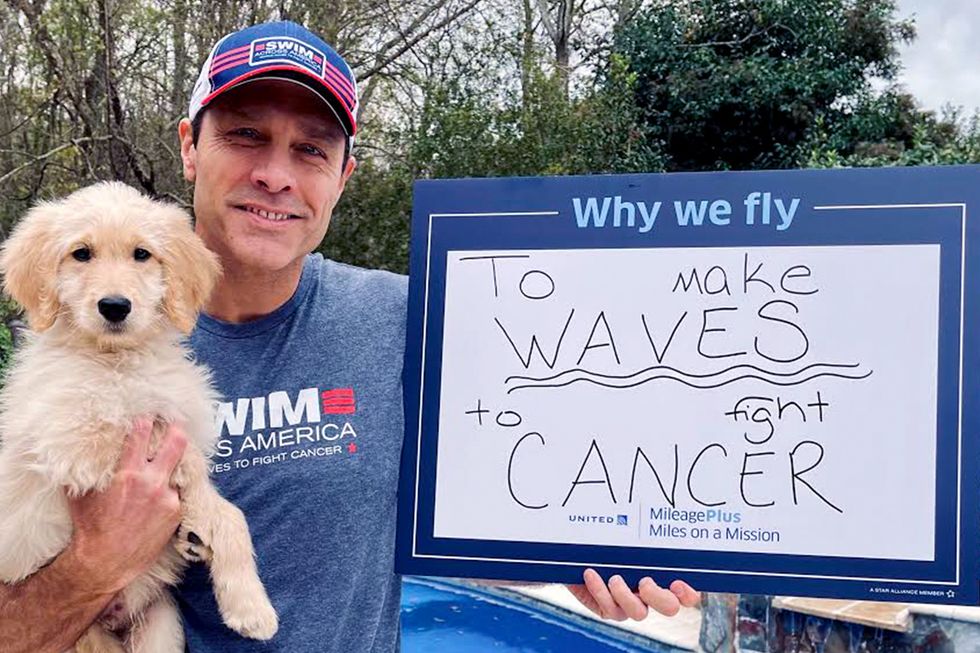 "To make waves to fight cancer."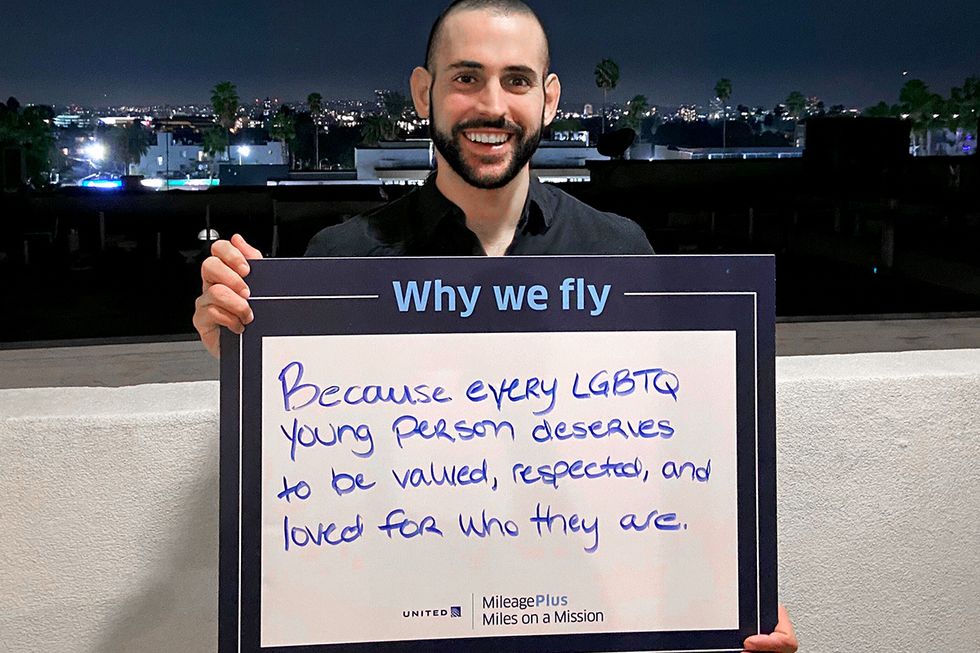 "Because every LGBTQ young person deserves to be valued, respected and loved for who they are."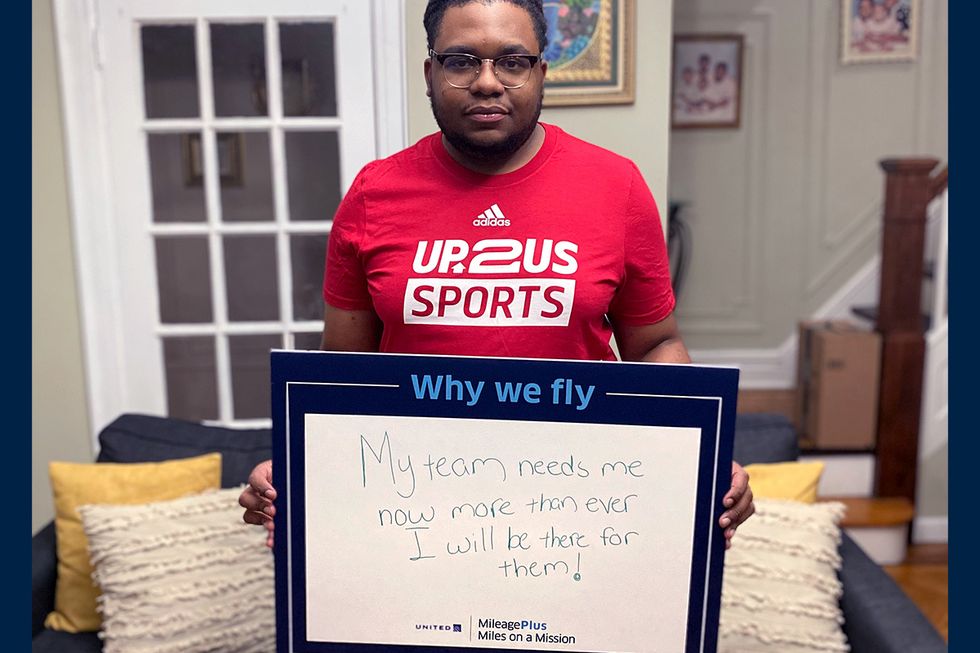 "My team needs me now more than ever. I will be there for them!"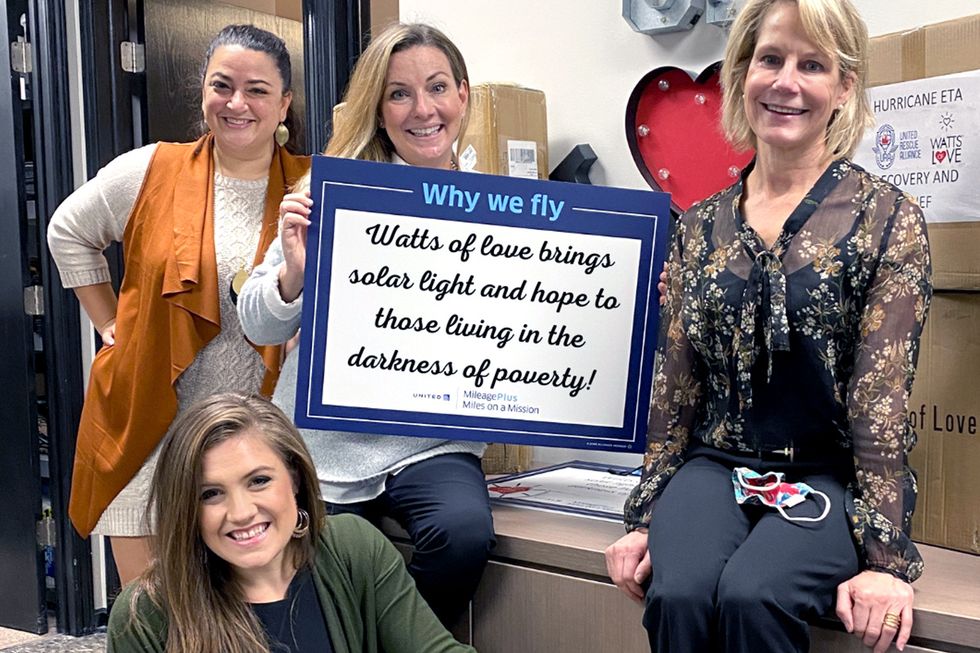 "Watts of Love brings solar light and hope to those living in the darkness of poverty!"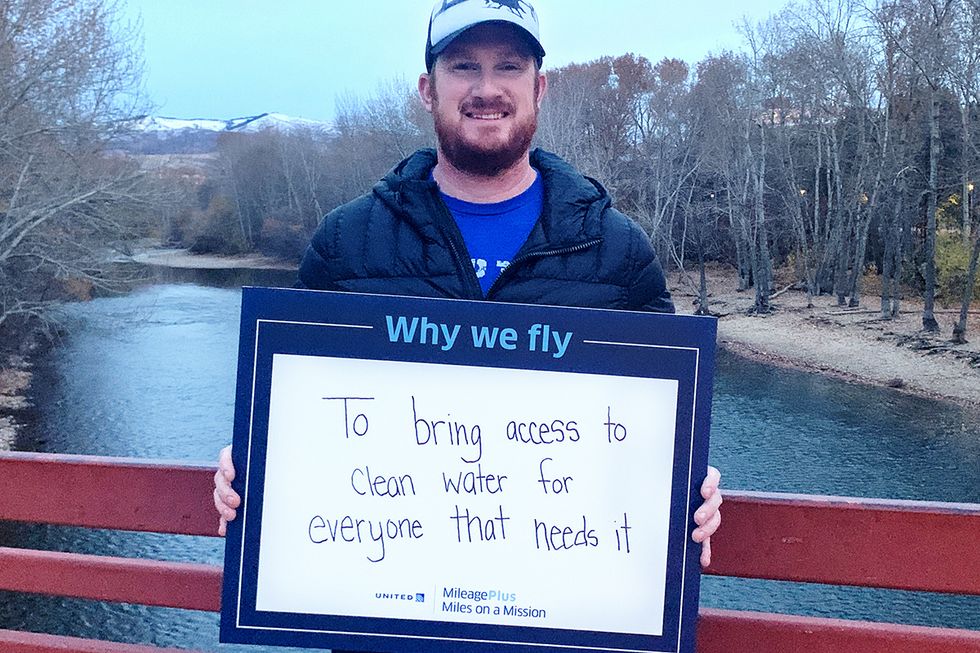 "To bring access to clean water for everyone that needs it."
Critical medical shipments – Check.
High-tech electronics – Check.
2.7 million pounds of lobster? Check.

While this year's holiday gatherings will look a little different, millions of people around the world will still carry on the tradition of celebrating the holidays with a meal.
As the appetite for different types of food from all over the world increases, so does the need for safe and reliable transport. Fish caught in the United Kingdom can depart at breakfast and arrive in Washington D.C. in time for dinner. Thanks to United Cargo's expansive network, we are longer constrained by global distance or the seasonality of a product,
United Cargo plays a big role in transporting shipments with a limited shelf life around the world. Packed in between the latest electronics from Asia and the hottest fashion items from Europe, our aircraft carry a variety of perishable shipments like flowers, fruit, meat and vegetables, where speed and careful handling keeps them fresh. Whether it's cherries from Washington State or vegetables from Peru, our temperature-controlled shipping processes and vast global network helps move these commodities all over the world.
While the holidays are an exceptionally busy time of year for shipping perishable items, United Cargo transports these critical goods for people all over the world year-round. Earlier this year, United Cargo moved nearly 190,000 pounds of fresh produce to Guam for the U.S. Department of Agriculture's Coronavirus Farm Assistance Program to support communities impacted by COVID-19. Additionally, with the holiday season here, we anticipate the cargo holds of our aircraft to be full of grocery store replenishments, including staples like turkey and ham, hitting shelves across the globe.
We take pride in our role to make sure perishables and produce arrive on time and at the peak of freshness. These products sustain, feed and nurture the world, and consumers around the globe depend on them every single day.
Since March 19, United has operated nearly 8,000 cargo-only flights, moving over 272 million pounds of cargo on those flights alone. United Cargo is proud of the role we play maintaining the global food supply chain and helping people access commodities from all over the globe.
Bon appetit!
Scroll to top